';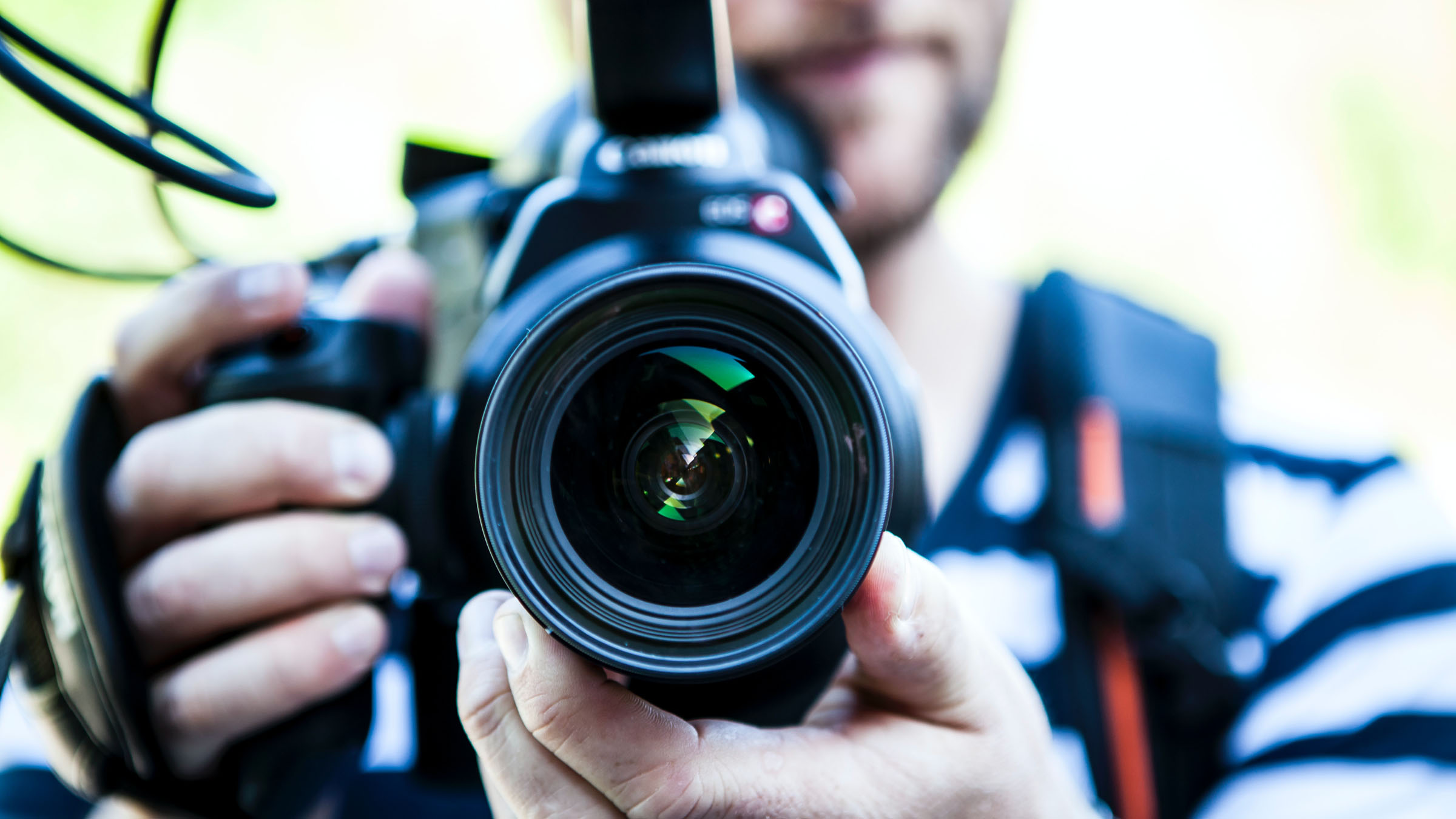 ;
Reality television is one of the dominant small-screen genres of the 21st century. Whether a guilty pleasure or edge-of-your-seat appointment viewing, chances are you have watched at least one reality-based show recently. For networks, the cheap production costs make it an attractive proposition, while for viewers the sense of being allowed into real scenarios (or at least presented as real) creates a bond with a show that can last for years. It created new heroes and villains, redefined familiar names, and perhaps even made a president. Here are the shows we think proved most influential on TV, and on society as a whole.
The Real World (US, 1992-Present) 
The grandfather of reality television, MTV's longest running show is credited as having introduced most people to the concept of reality TV (then described as 'fly-on-the-wall television'). The Real World takes a group of young people and has them temporarily live together in an apartment in a chosen city, monitoring their lives as they contend with real-life situations such as love, bereavement and prejudice. Whereas later shows would 'heighten' reality for effect, The Real World would bring powerful topics to the fore, using reality television as the social conversation it was originally intended to be. That said, some contestants have gone on to have showbiz careers, such as actor Jamie Chung (Once Upon a Time), Jacinda Barrett (Netflix's Bloodline) and WWE star The Miz.
Survivor (Worldwide, 1997-Present)
Developed in the UK and first televised in Sweden as Expedition Robinson, Survivor has many formats but all have one hook: How would you survive on a desert island? Each version follows the trials and tribulations of various groups or 'tribes', while personal relationships keep the downtime interesting. The American incarnation, with a much more game show-esque style than its predecessors, became the breakthrough for reality TV in that part of the world, and the format is still thriving over two decades later.
Big Brother (Worldwide, 1999-Present) 
While there were earlier reality show hits, Big Brother is the one that truly kicked off the 2000's reality boom internationally. Beginning in 1999 with the original Netherlands version, the premise was simple – lock a group of contestants in a house together isolated from the outside world, film them around the clock, and let the public vote them off one by one. 54 countries have their own versions, which alter the format to maximise the drama, but the fascination has remained the same, and the success of the show cemented reality TV as a dominant genre. Interesting notes in the show's history include a voting scandal in the UK show's first season, film star Jean-Claude Van Damme joining the German show in 2003, and various contestants around the world this year emerging from the house unaware of the global pandemic.
Idols (Worldwide, 2001-Present)
One successful sub-genre of reality television has been contest shows, where ordinary members of the public audition in front of the world for a chance at international stardom, judged by industry giants. The first to really take off was the Idol format, which began in the UK with Pop Idol in 2001, reaching the US with American Idol in 2002, and branching out to 46 different regions around the world. Singers compete for a chance at a contract, singing both cover versions and original songs for the voting public. While often derided by music purists, American Idol in particular has produced many a global star, including Oscar winner Jennifer Hudson, Kelly Clarkson and Adam Lambert. Similarly pitched UK show The X Factor was also the birthplace of global phenomenon One Direction.
The Osbournes (UK/US, 2002-2005)
One thing reality TV does very well is recycle fame – taking a known star and giving them a new lease of life. Metal god Ozzy Osbourne found a very different kind of notoriety in the 2000s when he and his family allowed cameras into their lives. The Osbournes, which featured staged moments presented as reality, drew in millions thanks to the dysfunctional antics of Ozzy, wife Sharon, and their children Kelly and Jack. All four still enjoy busy careers in the spotlight, and The Osbournes created a blueprint for reality TV's celebrity reinvention.
The Simple Life (US, 2003-2007)
One star who also grew her brand through reality TV was Paris Hilton, the 'celebutant' queen of the turn of the century who regularly courted controversy. The show saw the heiress attempt 'normal' jobs each week alongside best friend Nicole Richie, tackling menial jobs with a comedic level of detachment. It was a huge hit, with millions copying the pair's look and fondness for describing everything as 'so hot'. This formula also paved the way for stars like Kim Kardashian, and spearheaded a new trend for celebrities who were simply famous for being famous.
https://www.youtube.com/watch?v=0zc3zD1Plcw
Dancing with the Stars (Worldwide, 2004-Present)
A variation on the contest show, Dancing with the Stars is typical of one particular reality TV trope: taking celebrities and having them compete at something they are not known for. Seeing a new side to a celebrity, or perhaps having a guilty chuckle at their failure, has been the lure of a number of celebrity-focused shows, but Dancing with the Stars (or Strictly Come Dancing in its original UK incarnation) seems to be the most successful of this format. The narrative element also allows contestants to reveal personal struggles that endear them to the public, making climactic dances all the more dramatic.
The Apprentice (Worldwide, 2004-2017)
Before he was president of the United States, Donald Trump achieved global stardom with his reality show. Already a well-known businessman in the '80s and '90s, Trump's persona entered the mainstream as the host of a show where budding entrepreneurs competed for a chance to work for him, with Trump 'firing' a contestant each week. Spawning over 30 versions worldwide, the original US show has been pointed to as a factor in Trump's eventual political success. To what extent is a matter of opinion, but Trump was certainly more familiar to voters having been in millions of American households every week.
Keeping Up with the Kardashians (US, 2007-2021)
The TV world was rocked last month with the announcement that Keeping Up with the Kardashians will end next year after 21 seasons. The show, which follows the luxurious, dramatic and funny lives of the affluent Kardashian family, is most famous for creating a celebrity icon in Kim Kardashian. For the 14 years it has been on our screens, it has seen Kim go from a minor tabloid name to a global brand. To their detractors, the Kardashians are the vapid epitome of a fame-obsessed generation, to their fans they are an inspiration both in fashion and in business. Whatever your view, for over a decade this family have had the whole world talking and created a very modern kind of fame.
The Great British Bake Off (UK, 2010-Present)
While reality TV's early years thrived on conflict and drama, Bake Off (or The Great British Baking Show in some countries) succeeded with a gentle tone, where bakers competed for the prize of star baker while also being kind and supportive to each other. The genre in general has often been accused of exploiting personal trauma for ratings, but Bake Off's appeal has been based around its ability to mix competition with humour and compassion.