';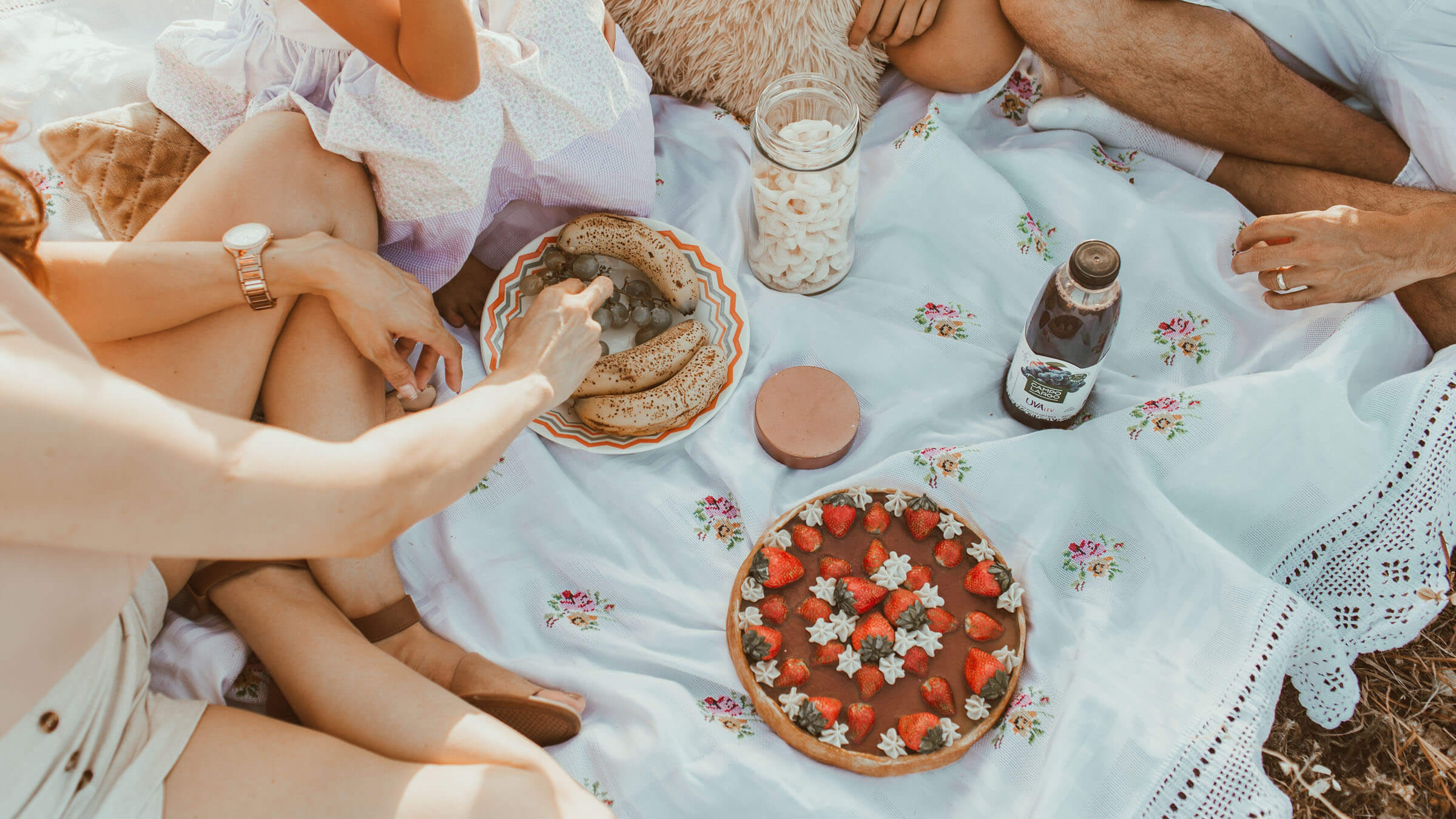 ;
Is picnicking your favourite summer pastime? It sure is for these cookbook authors and food bloggers. Here, they share their tried-and-tested dishes, the ones that lend themselves best to be packed in a hamper – and most fully enjoyed on a picnic blanket in some beautiful place.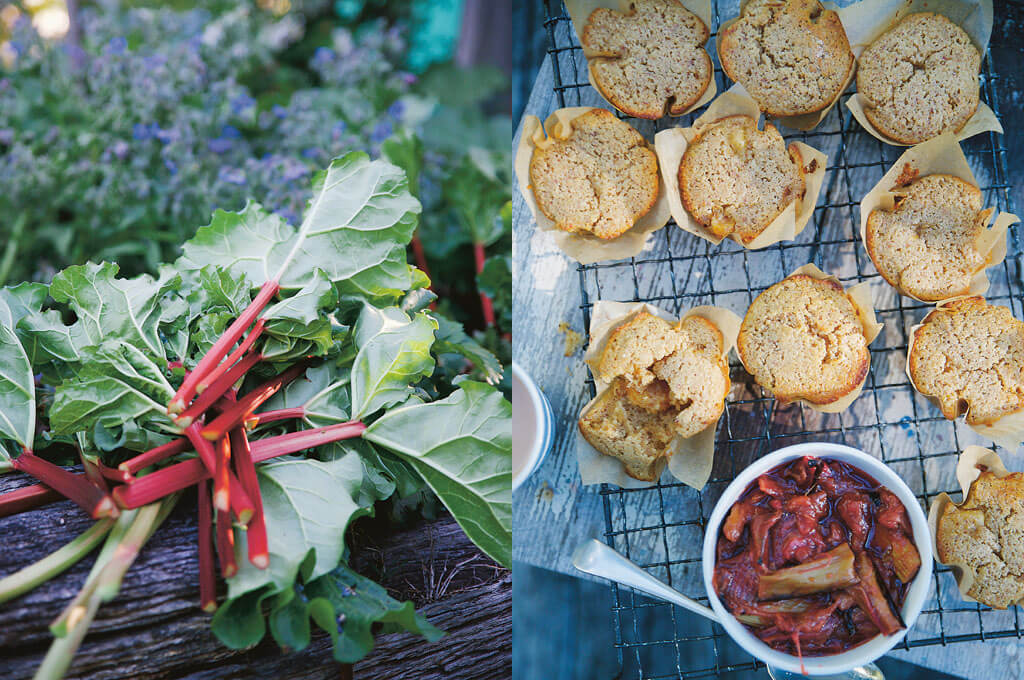 Wholemeal Orange And Almond Muffins
Sophie Hansen, author of A Basket By The Door
"I love a breakfast picnic. It's a lovely, friendly way to start the day – and by 9am you've had a good catch-up, and you still have the rest of the day ahead of you. I especially love a breakfast picnic on weekends, when the rest of the day can be busy with kids' sports or other commitments. Also, let's say it's your colleague's birthday and you know she's an early bird – imagine surprising her with a gorgeous breakfast picnic at work! A batch of these warm muffins wrapped in a big tea towel that can spread out to be a little table, or rather 'desk-cloth', and a few coffees from the café down the road. Now that would be a memorable birthday at work.
"The best thing about these muffins – like all good muffin recipes, I guess – is that you can have everything ready to bake the night before: the wet ingredients mixed together (I do this in a jar, so in the morning can just take it out of the fridge and it give a good shake to mix the ingredients that may have separated) and the dry ingredients in a large bowl. So it's only a matter of mixing wet and dry ingredients, adding the oranges and baking."
Get the recipe here.
Born and raised in Sydney, now living with her family on their farm in New South Wales, Sophie Hansen has over 20 years' experience as a features writer. She believes in simple, tasty and seasonal food made with love and shared generously.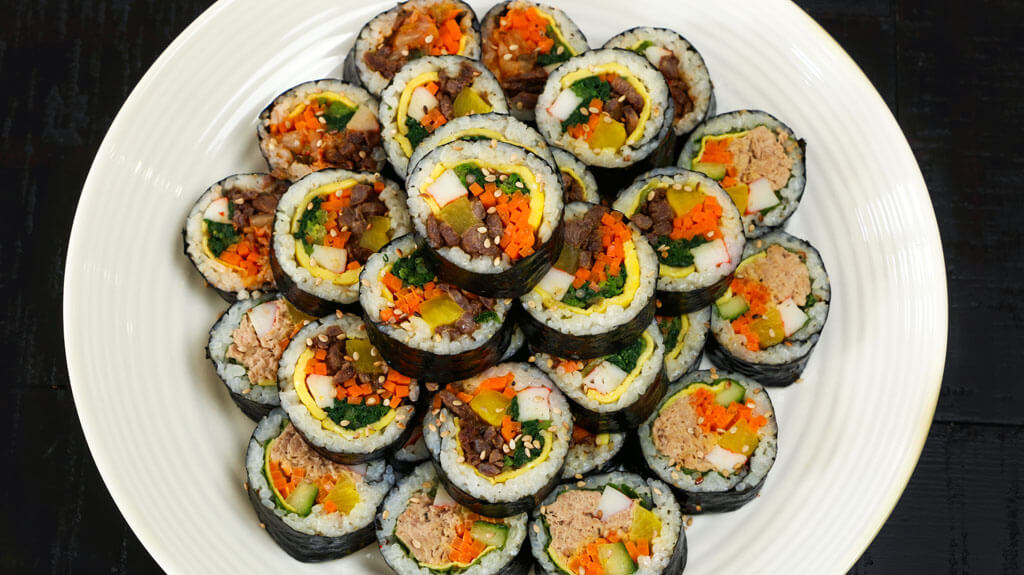 Kimbap
Seonkyoung Longest, host of Asian At Home
"There are many different foods for Korean picnics, but kimbap is definitely 'the one'. Kimbap is a Korean rice roll with veggies and meats, and we can't even talk about a picnic without including this dish. Every Korean has a very special memory with kimbap, and every family has its own special recipe.
"Kimbap is beloved as a picnic food, because you can eat it with your fingers and it has everything you want for a healthy, well-balanced meal. It has carbs, proteins and vegetables all in one delicious bite. It can't be more perfect. Kimbap is meant to be served at room temperature, and it keeps its texture and taste very well. The best foods for a picnic are those that need no refrigeration nor warming up."
Get the recipe here.
Korean-born, US-based Seonkyoung Longest hosts the show Asian at Home on YouTube and blogs about Korean and Asian food on seounkyounglongest.com.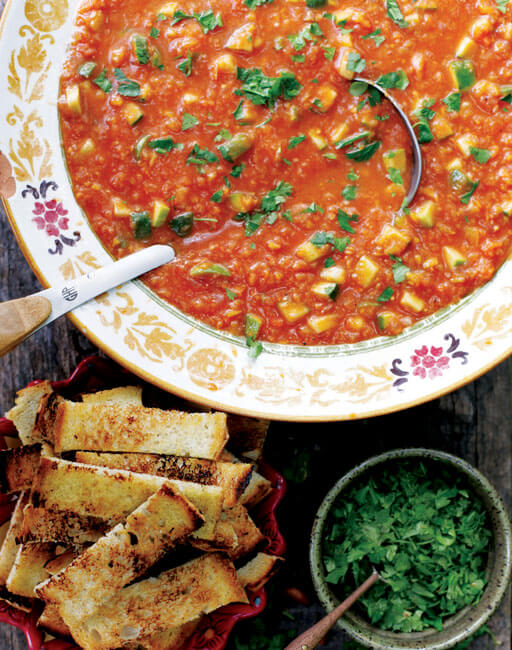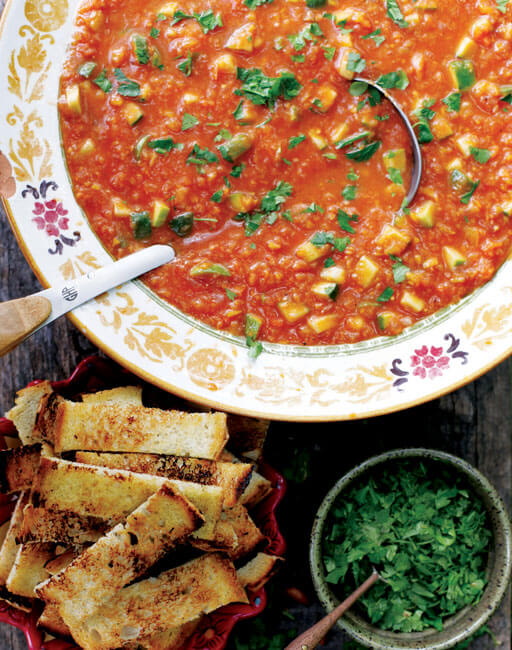 Gazpacho
Ashley English, author of A Year of Picnics
"When it comes to picnicking, I always recommend to allow yourself to let go of expectations, and appreciate the experience for what it is. Don't let a few ants or raindrops make you lose sight of that. Some of the most memorable experiences, in both picnics and life in general, occur when things seemingly go sideways. Roll with the punches, and the picnic will be much more pleasant, both in the present and in the long run.
"What I love about gazpacho for picnics is that its flavours shine brightest at room temperature, so you needn't worry about keeping it chilled during transit. I'll often portion it out into individual containers, such as mason jars, and secure lids to their tops. That way, the gazpacho is completely ready to serve to guests upon arrival at the picnicking destination."
Get the recipe here.
Based in a small Western North Carolina mountain community, Ashley English is the author of the Homemade Living book series, which showcases a variety of topics related to small-scale homesteading, as well as A Year of Pies, Southern From Scratch and A Year of Picnics.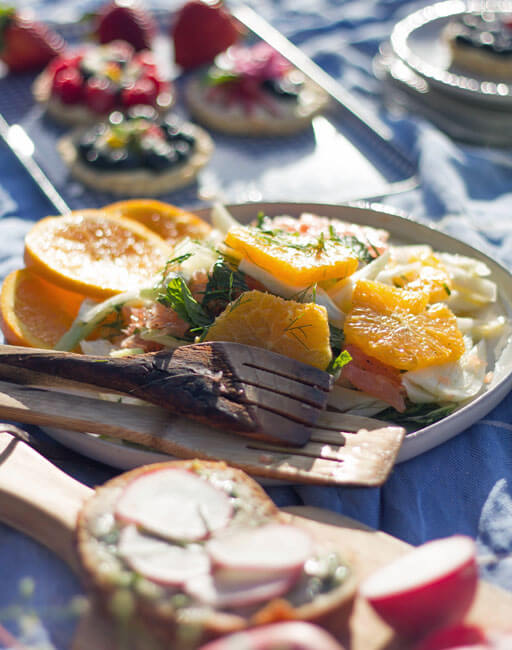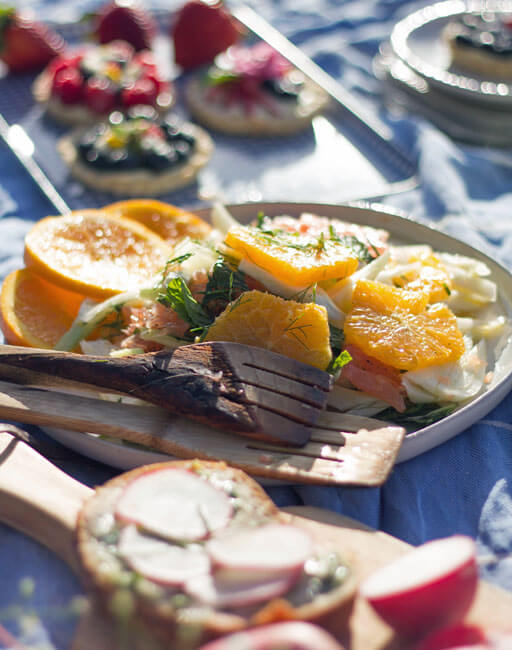 Citrus Fennel Salad
Alanna O'Neil, author of The Art Of A Picnic
"Picnicking is a wonderful way to reconnect to your loved ones, food and nature – especially in this digital age. It allows us to slow down and appreciate the moment and the little joys of life.
"Ever since I was a little girl, I always wanted to spend most of my time outside. Growing up on a small horse farm in rural Vermont shaped my perspective on outdoor entertaining in every season. Perhaps it's due to the six seasons in New England, but we welcomed them all and made the best of every one, regardless of the weather. The start of a new season was the perfect excuse to head outdoors and celebrate nature's passing change. For our family, that meant snowshoeing in the deep snow with hot chili under snow-covered pines, or plucking the ruby red tomatoes from the garden for a picnic by the pond in the hazy summer heat. Now that I live in Maui, outdoor living and cooking is central to the culture.
"I find that having quality, key pieces is helpful to encourage that spark to head out the door. A sturdy market tote and wagon are fundamental to packing any picnic. It's best to leave your fine china behind, and use something just as chic and practical like enamelware. Elevate your picnic set-up with linen napkins, fresh flowers, a beautiful blanket and some soft pillows, if you're ever so inclined! The thoughtfulness lies in the quality of your goods and the little touches of display. Regardless, your guests will appreciate your spread!
"This salad is bright and light, perfect for a breezy summer picnic. The brilliant citrus hues are the epitome of summer and a visually gorgeous addition to your picnic spread."
Get the recipe here.
The blogger behind The Art Of A Picnic, Alanna O'Neil is a designer, photographer, content creator and home cook based in Maui, Hawaii.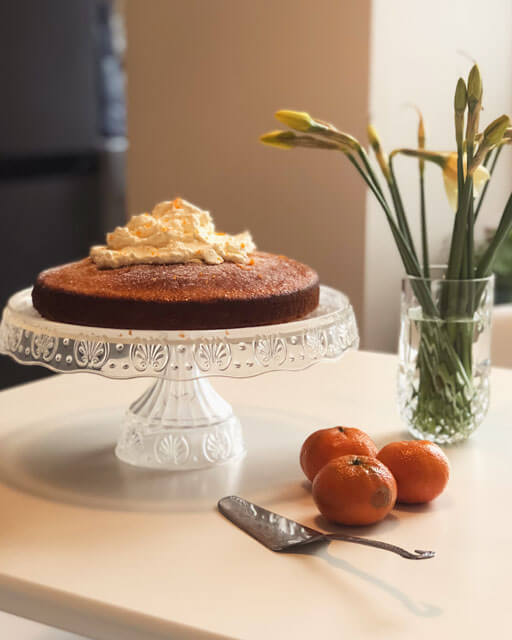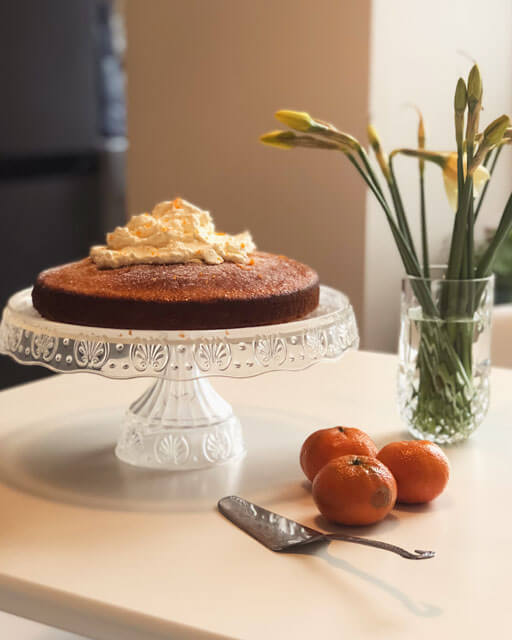 Summer Orange Cake
Julie Brander of the blog Jules And The Crown
"Every summer, I enter full picnic mode. Nothing quite beats packing a hamper with favourite treats and heading to the countryside with a group of friends or loved ones for a day in the sun, eating far too much cake and drinking endless amounts of iced tea. Leftovers from the night before, a classic quiche or freshly picked berries are all great items to pack in your basket, but one of my all time favourites is this orange cake.
"Bursting with zesty flavour, the light sponge tastes just like summer and is so simple to make. Bake the night before your picnic, and either take along the whole cake in a tin or slice up individual portions, bringing a side of the orange juice cream for a generous dollop on the side."
Get the recipe here.
Jules is a lifestyle blogger at Jules and the Crown, who is passionate about classic style, recipes and romantic travel.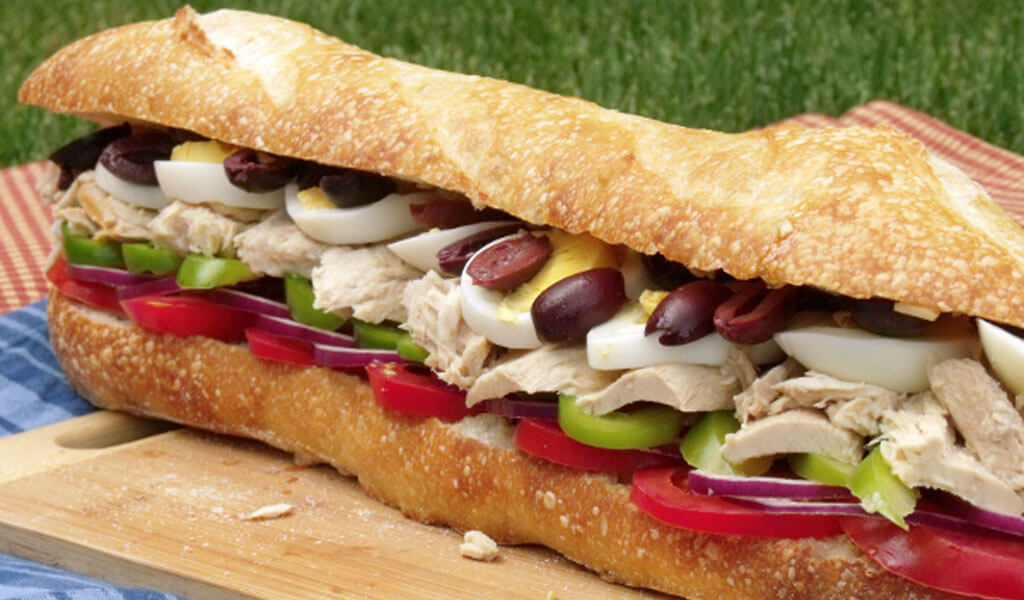 Pan Bagnat 
Sarah Ozimek of the website Curious Cuisinière
"We really like this French tuna sandwich, pan bagnat, for picnics. It's a classic French picnic main dish, because it's hearty and flavourful, but also easy to make ahead of time. The name literally means 'bathed' or 'wet bread', for the way the ingredients soak in and infuse the bread with flavour as it's pressed.
"The key step in a sandwich like this is to cut it and wrap it into individual portions when you pack your picnic. That way, each person has a nicely wrapped sandwich that they can enjoy, and you don't have to fuss with any cutting or loose ingredients at your picnic site."
Get the recipe here.
Sarah is the owner of Curious Cuisinière, a site for home cooks who are interested in trying flavours from around the world as a way of learning about different cultures.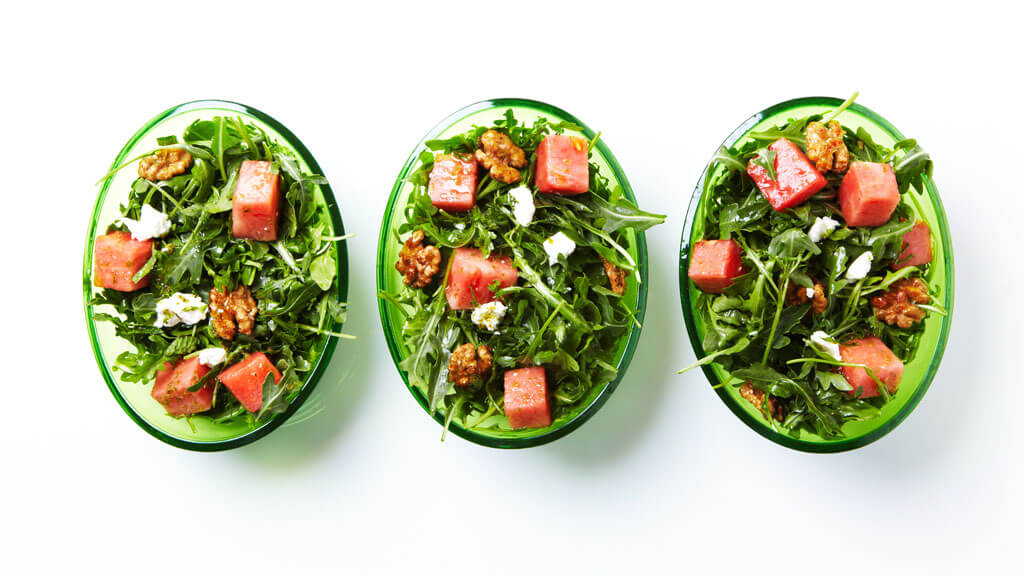 Watermelon & Arugula Salad
Julie Albert & Lisa Gnat of the blog Bite Me More
"The sweet and juicy watermelon is perfect in salads – especially in this salad, a tasty combination of watermelon chunks, creamy goat cheese, peppery arugula and honey-roasted walnuts, all tossed in a zingy citrus dressing.
"When it comes to picnics, we advise to prep as much as you can in advance so everything is ready to just serve on site. Pack food in well-sealed containers to ensure nothing leaks or spills in transit, and keep food cool by packing a Ziploc bag of ice cubes. Once on site, the ice cubes can then be used to add to everyone's drinks."
Get the recipe here.
Julie Albert and Lisa Gnat are the saucy sisters behind the popular recipe site, BiteMeMore.com. As authors of three bestselling cookbooks, and a fourth in the works, they love eating, feeding, entertaining and dishing up easy recipes to set you up for success in the kitchen.<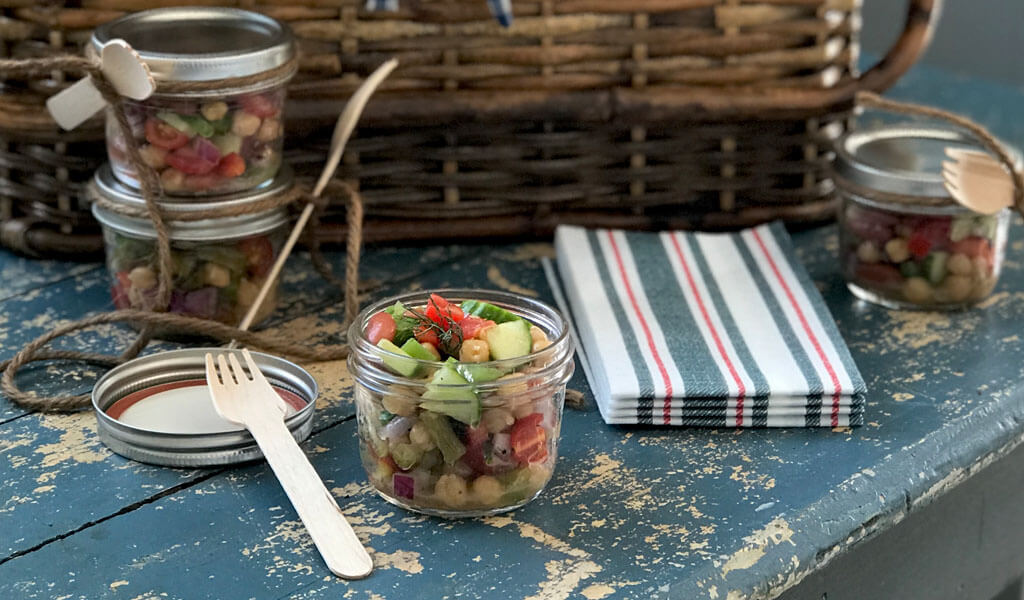 Three-Bean Salad
Anita Hinkeldey McVey of the blog Picnic Life Foodie
"'Simple food, good company and a comfortable place' is my definition of a picnic. Whether you have the picture-perfect, bug-free day to eat al fresco or an uninvited shower of rain that dictates an impromptu indoor change of venue, the memories made will make any picnic a success.
"A great tip for organising your picnic is to pre-portion some of the menu items. Individual containers are a convenient way to transport and serve your food and will add a thoughtful and personal touch to your gathering. Mason jars are my favourite way to serve salads (like this 3-Bean Salad), fruit, desserts and even beverages. These jars are now available in all shapes and sizes, and the lids ensure spill-proof portability. Tying appropriate silverware, straws and/or napkins to each jar with a ribbon or cord simplifies the meal even more!"
Anita's blog, Picnic Life Foodie, celebrates the ability of meals to connect people and create memories, and provides simple recipes and ideas to encourage readers to embrace a 'picnic life'.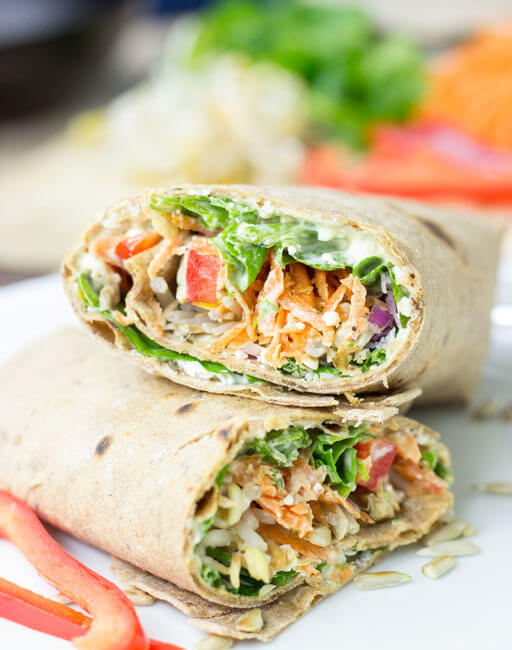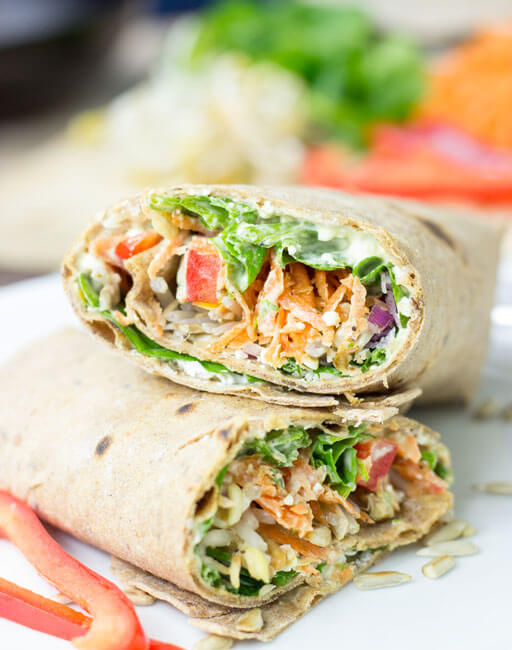 Tangy Veggie Wraps
Dave of the blog HurryTheFoodUp
"These were pretty much made for picnics! It's without a doubt my favourite summer recipe, and arguably still my favourite recipe overall. It's tangy, high in protein, and I always look forward to eating it. It's also one of the recipes I use when I'm cooking for meat-eaters – it's so tasty, they never even think about the meat. The sunflower seeds add an unexpectedly juicy and smoky flavour to the mix, while the carrots and peppers contradict the soft wraps with a snappy crunch."
Get the recipe here.
Hauke, Dave and Kat share fun, quick and nutritious veggie recipes with the world on HurryTheFoodUp. They think food should be enjoyable and not a constant source of worry or second-guessing.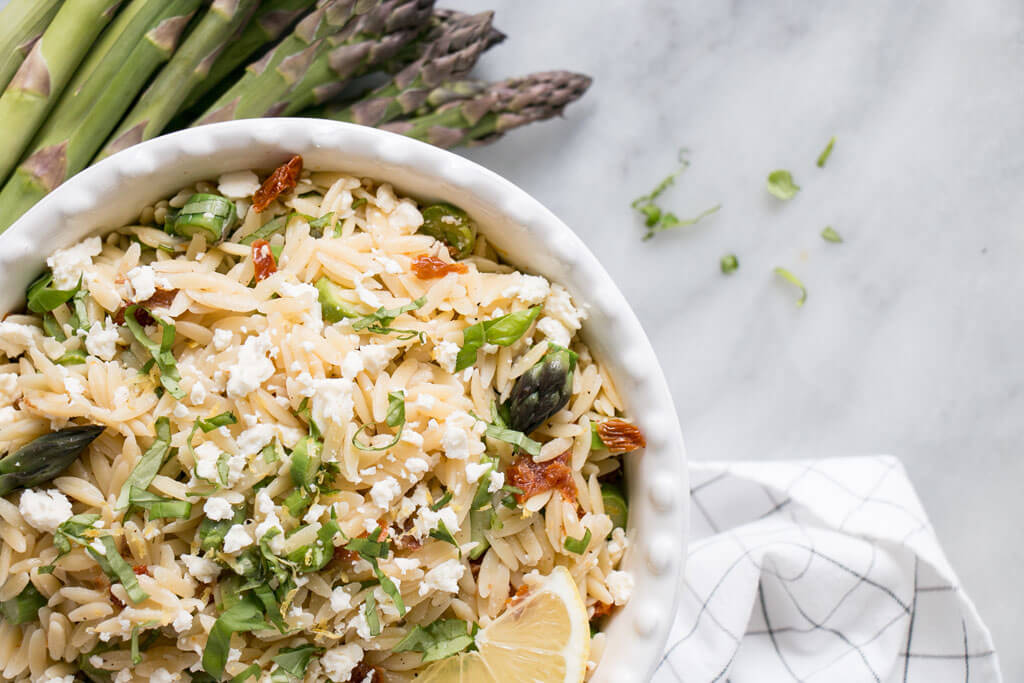 Orzo Pasta Salad With Asparagus
Samantha Gutmanis of the blog My Kitchen Love
"My favourite picnic dishes are ones that allow me to get outside with loved ones quickly. I like dishes that showcase summer flavours, can please a crowd, and are a breeze to prepare – dishes that can be served at room temperature (without compromising on flavour), like this delicious Orzo Salad."
Get the recipe here.
Samantha Gutmanis is a Vancouver-based food photographer and the author of food blog My Kitchen Love, where she shares healthier takes on classic recipes and family favourites.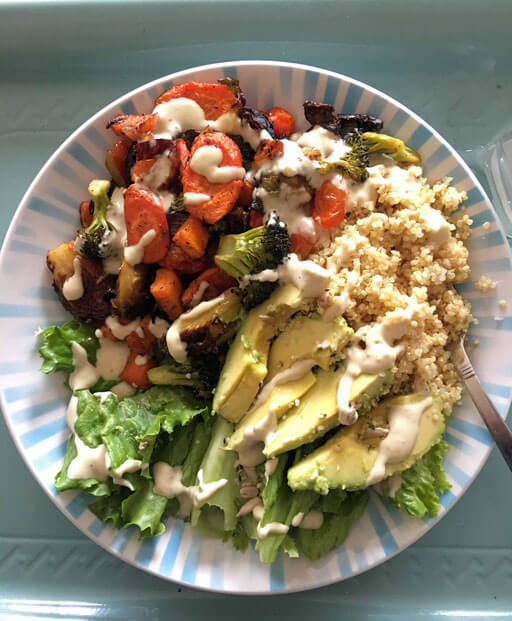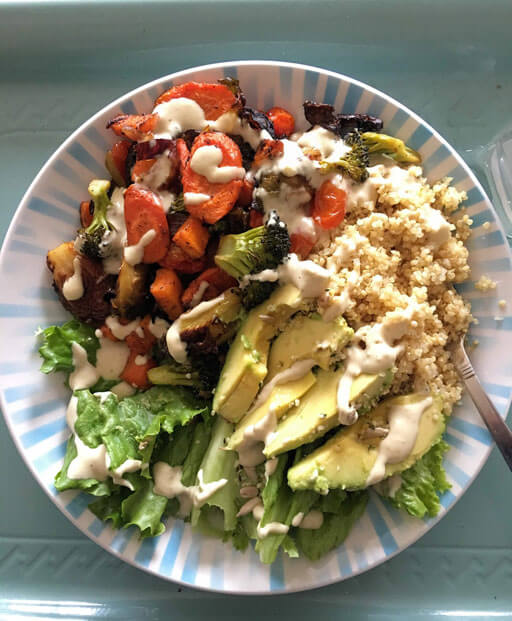 Quinoa Bowls
Tazim Damji of the blog Being Tazim
"Whenever I pack food for a picnic, I think about how well a particular dish will keep even when the temperatures are high. I tend to drive to lakes or parks to have picnics, and sometimes go on mini road trips to explore places a bit further away from where I live. Because of this, it may be a few hours before I'm eating my packed picnic.
"Quinoa bowls are quick to make the night or morning before heading out for a picnic, and can easily be customised to include your favourite ingredients. I like starting with cooked white or brown quinoa and adding kale or lettuce, avocado slices, bell peppers, carrots and onions. I bring along a lime to cut up and squeeze into the quinoa bowl (so the bowl doesn't get soggy during the commute) for a fresh, summer-y taste. These bowls are filling, can be packed in a backpack or small cooler, and taste good cold. If I don't have to walk too far to get to the picnic spot, I bring along a plate or a bowl to elevate my dish."
Tazim Damji of Being Tazim and Celebrate Life's Adventures is a 30-something Vancouver-based writer and travel enthusiast.