';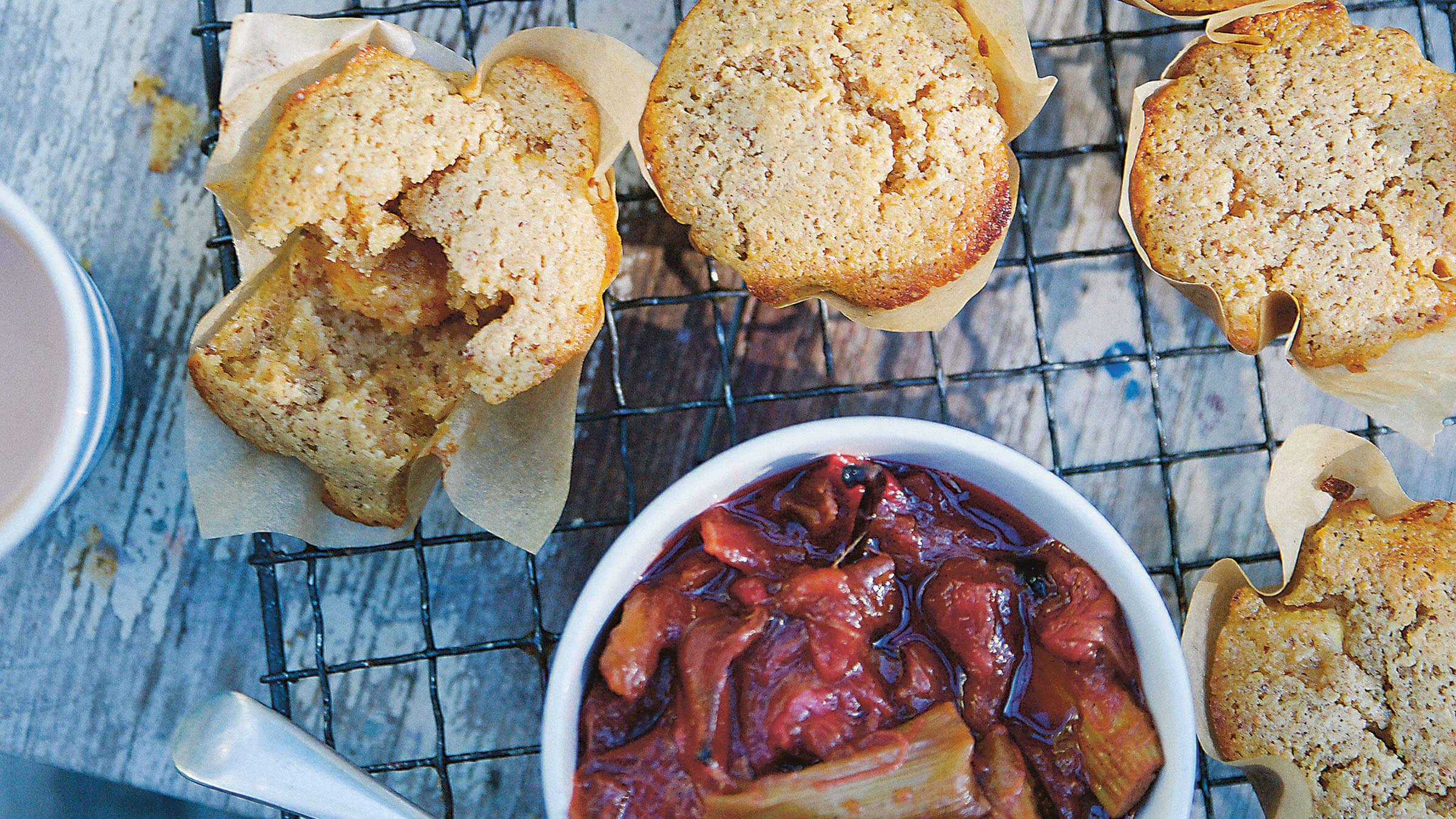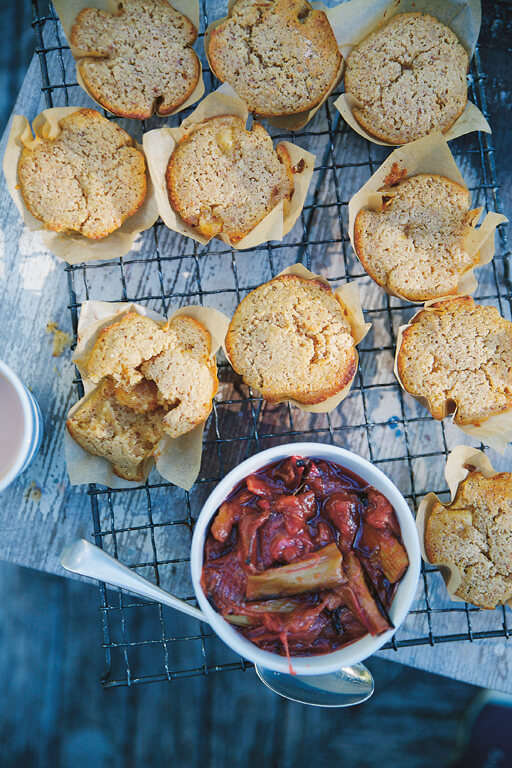 "I'm not usually much of a muffin person – they're often too big, cake-y and sugary for me – but these breakfast muffins are something else entirely: full of flavour and just the right amount of sweetness. Thanks to the roasted almond meal, they stay moist and fresh for longer than a regular muffin, and they're delicious served with rhubarb compote (see below) and a little Greek-style yoghurt." – Sophie Hansen
Sophie Hansen's Wholemeal Orange And Almond Muffins
Makes 12
Ingredients:
1 cup (150g) wholemeal plain flour
½ cup (50g) almond meal (using freshly roasted, ground almonds makes all the difference)
1/2 cup (110g) caster sugar
1/4 cup (45g) soft brown sugar
1 ½ tsp baking powder
1 egg
5oz (150g) butter, melted
3 ½oz (100g) natural Greek-style yoghurt
1 tsp vanilla bean paste
2 oranges, peeled and cut into small chunks
Method:
1. Preheat the oven to 200°C (400°F). Line a 12-hole standard muffin tin with paper cases.
2. Combine the flour, almond meal, sugars and baking powder in a bowl. Whisk the egg, butter, yoghurt and vanilla together, then gently fold into the dry ingredients until just combined (take care not to over-mix). Fold in the oranges or any extra flavourings (see 'Variations').
3. Divide the batter among the muffin cases and bake for 20 minutes or until the muffins are golden on top and firm to touch.
Variations:
Add ½ cup (85g) chocolate chips, and use hazelnut meal instead of almond meal.
Use 1 cup (220g) poached and roughly chopped pear or quince instead of the oranges.
Replace the oranges with 1 cup (150g) fresh berries.

Rhubarb Compote
Makes about 2 cups 
1 bunch (10½ oz, 300g) rhubarb, trimmed
1 vanilla bean
2 oranges, juiced
1/3 cup (75g) caster sugar
1. Preheat the oven to 180°C (350°F). Slice the rhubarb into 3 cm (11/4 inch) batons, and place in a small roasting tin lined with baking paper. Split the vanilla bean lengthways and add it to the tin with the orange juice and caster sugar.
2. Toss well, then cover with foil and roast for 25 minutes or until the rhubarb has completely collapsed.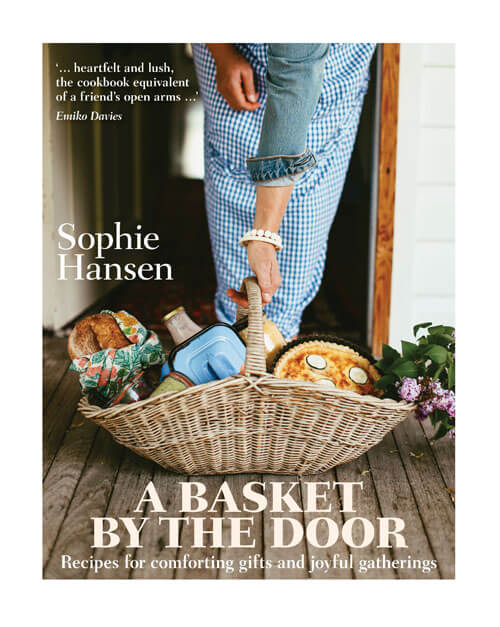 Reprinted with permission from:
A Basket by the Door: Recipes for Comforting Gifts and Joyful Gatherings, Sophie Hansen, Murdoch Books, April 2019
About the book: 
Nothing says 'I love you, I've got you and I'm here' better than a parcel of food you've taken the time to make, wrap and deliver. So, season by season, A Basket by the Door offers 130 recipes to cook for loved ones who might be moving house, busy with a newborn, celebrating a milestone, recovering after illness, grieving, or just in need of a little love and appreciation. A Basket by the Door is friendship, connection and heartfelt country hospitality made edible.