';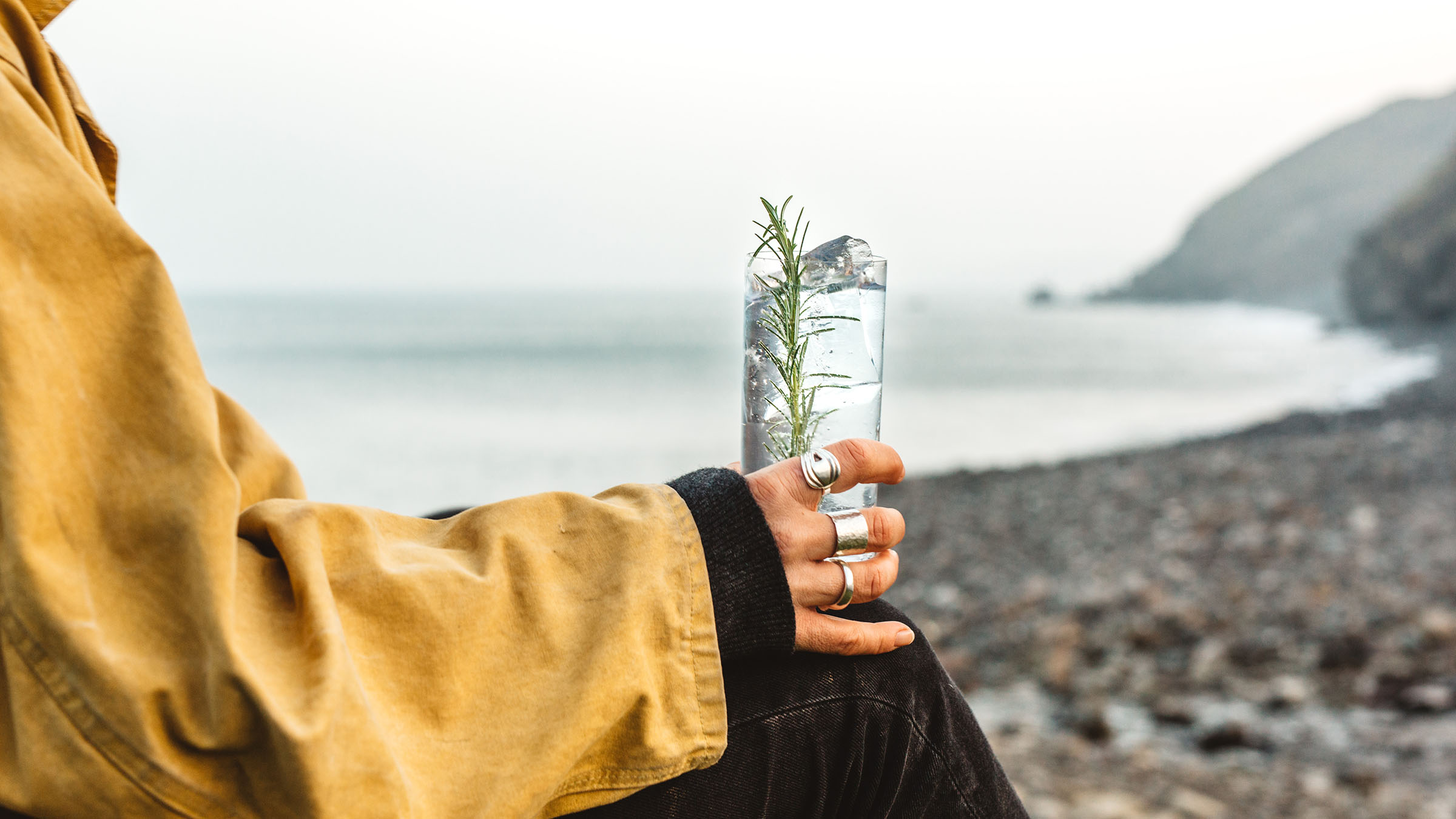 Proponents of 'Dry January', or those simply looking to give their bodies a break after a month of holiday indulgences, are truly spoilt for choice lately. The trend for non-alcoholic wine and spirits is on the rise, and it has inspired a host of creative entrepreneurs with more than just flavour in mind. 
In the case of Pentire Botanical Spirits, a micro-distillery founded in 2019, what's inside the bottle is as much an homage to the natural wonders of the founder's beloved Northern Cornish coastline as it is to the art of craft distillation. Just as the Cornish headlands were formed by centuries of water that battered the coast and created a series of dramatic land formations that jut out into the water, Pentire was born out of founder Alistair Frost's tenacity and desire to capture the essence of this extraordinary place in a bottle.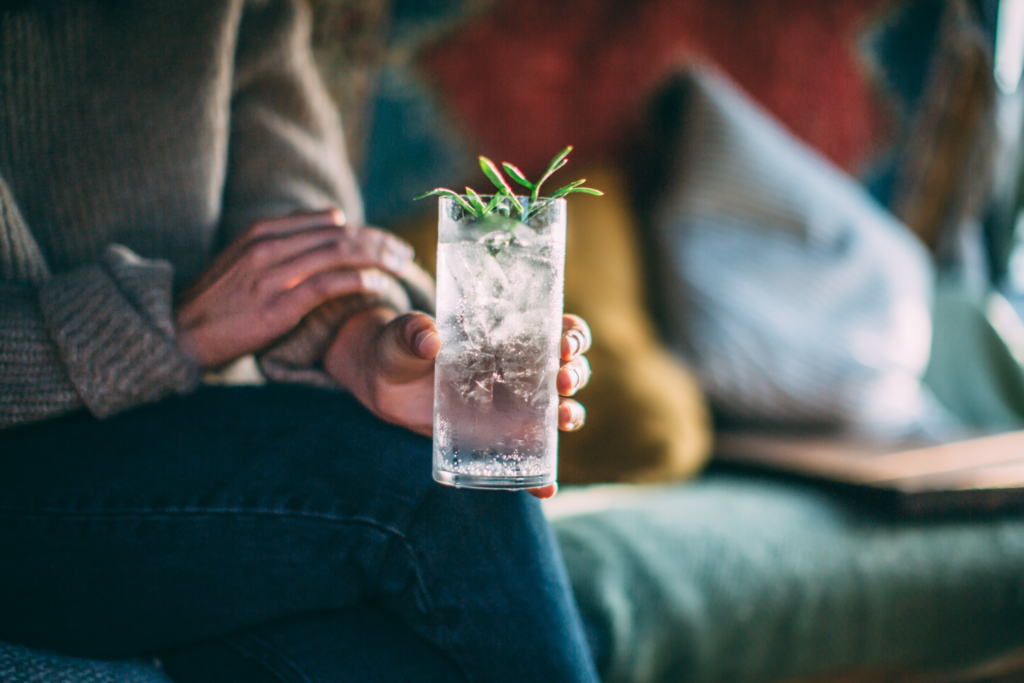 Amex Essentials: Where does the name Pentire come from?
Alistair Frost: Pentire Head is one of our local headlands here on the North Coast of Cornwall, where our plant-based botanical spirits are created. Originally, Pentire was just a holding name: it had good provenance and origin, and with just two syllables, it's both memorable and easy to pronounce.  
When we began foraging in the area with some of Cornwall's best botanists, we learnt that Pentire Head just happened to have one of the most diverse plant ecosystems on the UK coastline. A combination of favourable climate, soil pH and air moisture on our local headland enables some of our key botanicals to thrive right on our doorstep. 
Who's 'we'?
I dreamed up, created and launched Pentire after years of working in the drinks industry in various ways, including sales, marketing and also in bars. I had met co-founder Ed Grieg-Gran on a cycling trip years ago. When his brother mentioned he was keen to get involved, it was music to my ears. 
Do either of you have a background in spirits production, or is Pentire a true first for both of you?
Although I didn't have a background in distillation, I knew the industry fairly well. It was a lot of trial and error, and working with great people. I was also keen to create something very different to what was currently on the market, so I think a fresh approach really helped.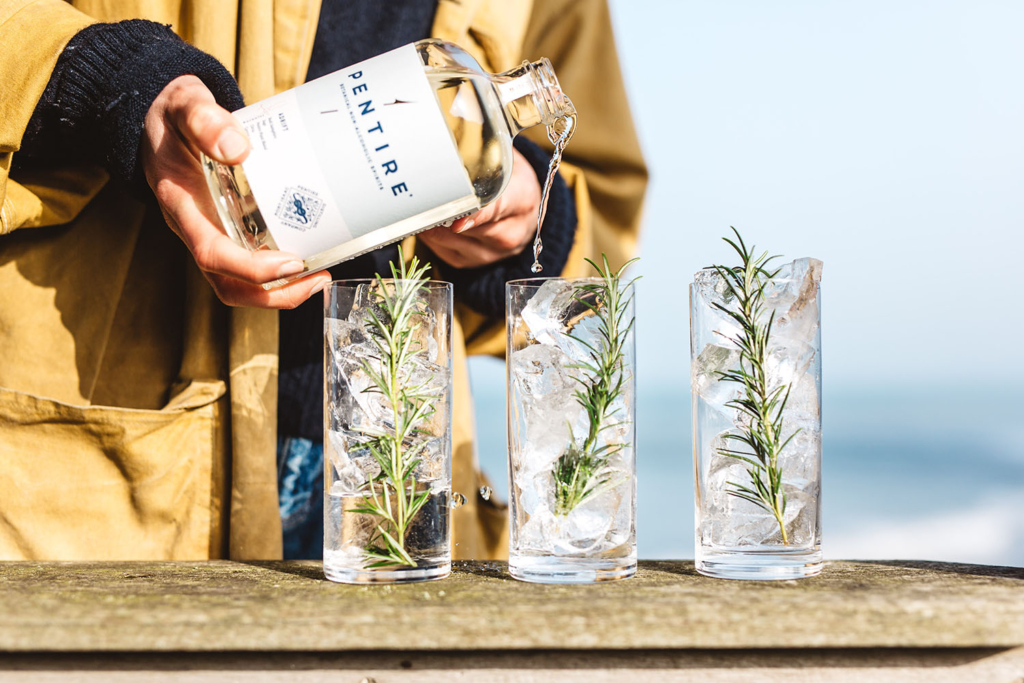 Were you inspired by any specific alcoholic spirits?
It wasn't so much about the taste of another beverage that inspired us to create Pentire, but more the desire for a healthy drinking option on the menu that didn't compromise on taste. Pentire is really designed to give people a healthy drinking option that can be shared with loved ones and friends, knowing that they'll wake the next day with a clear mind and rested body. 
The ritual of healthy drinking. That's what it's about for us.
Both of your products, Adrift and Seaward, are inspired by the scents and local plant life of the Cornish headlands. How do you go from inspiration to ingredient selection until you achieve the final product?
After sustainably harvesting our plants from the surrounding headlands of North Cornwall, they are then distilled carefully, which produces a natural run-off of aromatic, delicious and healthy liquid.  We call it a spirit because we're still doing distillation, just like you'd do with gin or vodka, but we're distilling fresh, delicious plants. 
As for inspiration, ultimately, we wanted to create a flavour profile shaped by our surroundings: coastal, herbaceous and fresh. When you're standing on a Cornish headland, you get all those amazing top-notes: grassy, clean, earthy. It's also slightly salty and slightly citrusy. Plants like Rock Samphire distil really nicely, and the flavour gives it that taste of the coast. The final stages of blending produce layers of flavour, mouthfeel and balance.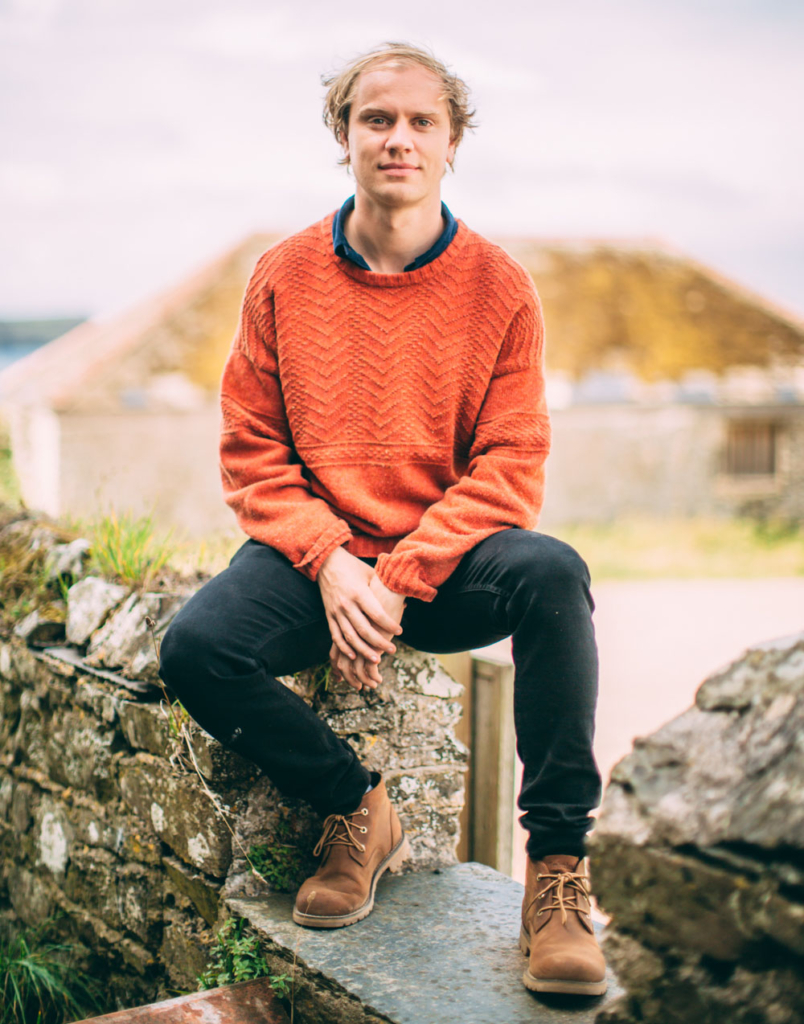 Pentire is really designed to give people a healthy drinking option that can be shared with loved ones and friends, knowing that they'll wake the next day with a clear mind and rested body.
Pentire is in essence an homage to the outdoors, inspired in part by a genuine concern for the future of the planet. All of the ingredients are sourced sustainably, including your packaging design, and you even carbon-offset the delivery. How have you managed to balance cost effectiveness and earth consciousness? 
The outdoors inspired this brand, and so looking after it is top priority. 
We probably could have boosted our profit margins by compromising on our efforts to be a sustainable brand, but that was never an option for us. Since the idea for Pentire was born, working hard to support the natural environment has always been non-negotiable. 
We are still B-corp pending, but ultimately, we believe that all new businesses should aim to be a force for good. It's also so important to get the framework in before you scale, it's amazing how many people think it's the other way round.
Do you have anything in mind for the next Pentire creation? 
We are always working on new ideas and definitely have some exciting things going on. But we can't say too much about that just yet. Our second flavour, Seaward, originally launched as a limited edition and is now an equally best-selling product alongside the original Adrift, that's always a nice way to put a product out into the world.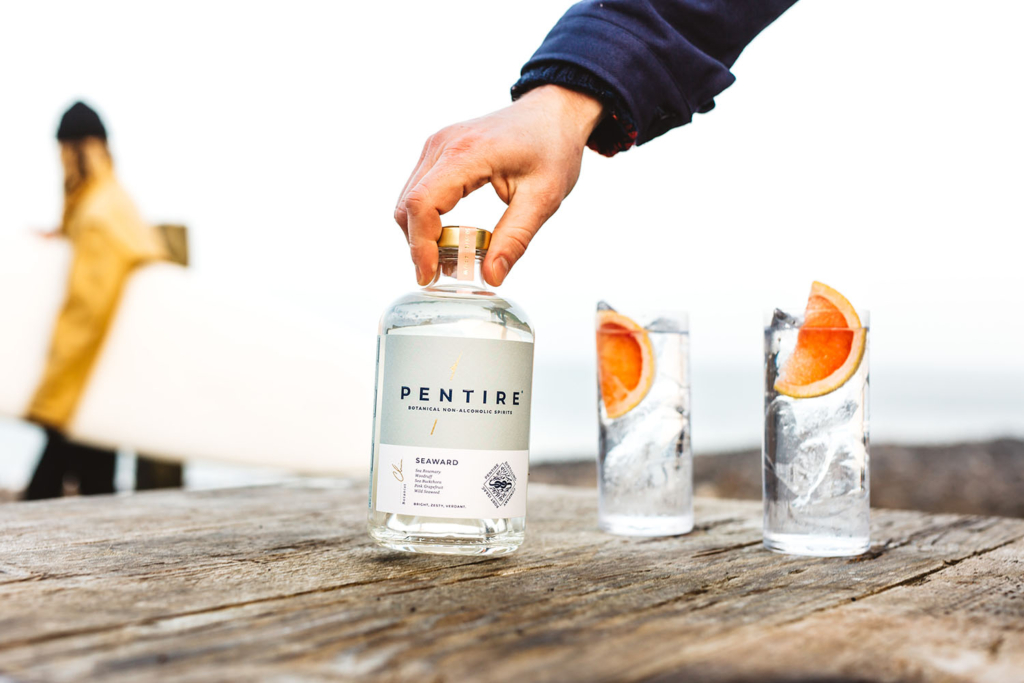 What are your favourite ways to enjoy Adrift and Seaward?
Definitely at home after a day in the sea. At home our perfect serve is nice and simple: For Adrift it's with a light tonic, then rosemary and lemon peel for garnish. Then for Seaward it's with light tonic and a grapefruit slide for garnish. If I'm out in a bar, I love going with the bartender's recommendation.
Who writes the cocktail recipes on your blog?
Most of the recipes are written by our friend Jack. Some are creations of our own, and some are made by some of the best mixologists around the world. We are so lucky to work with some of the best bars globally, and it's always interesting to see what they come up with. At Soho House right now they are doing an incredible Pentire Picante, that's delicious!
[Opener, teaser and body images credit: Pentire]