';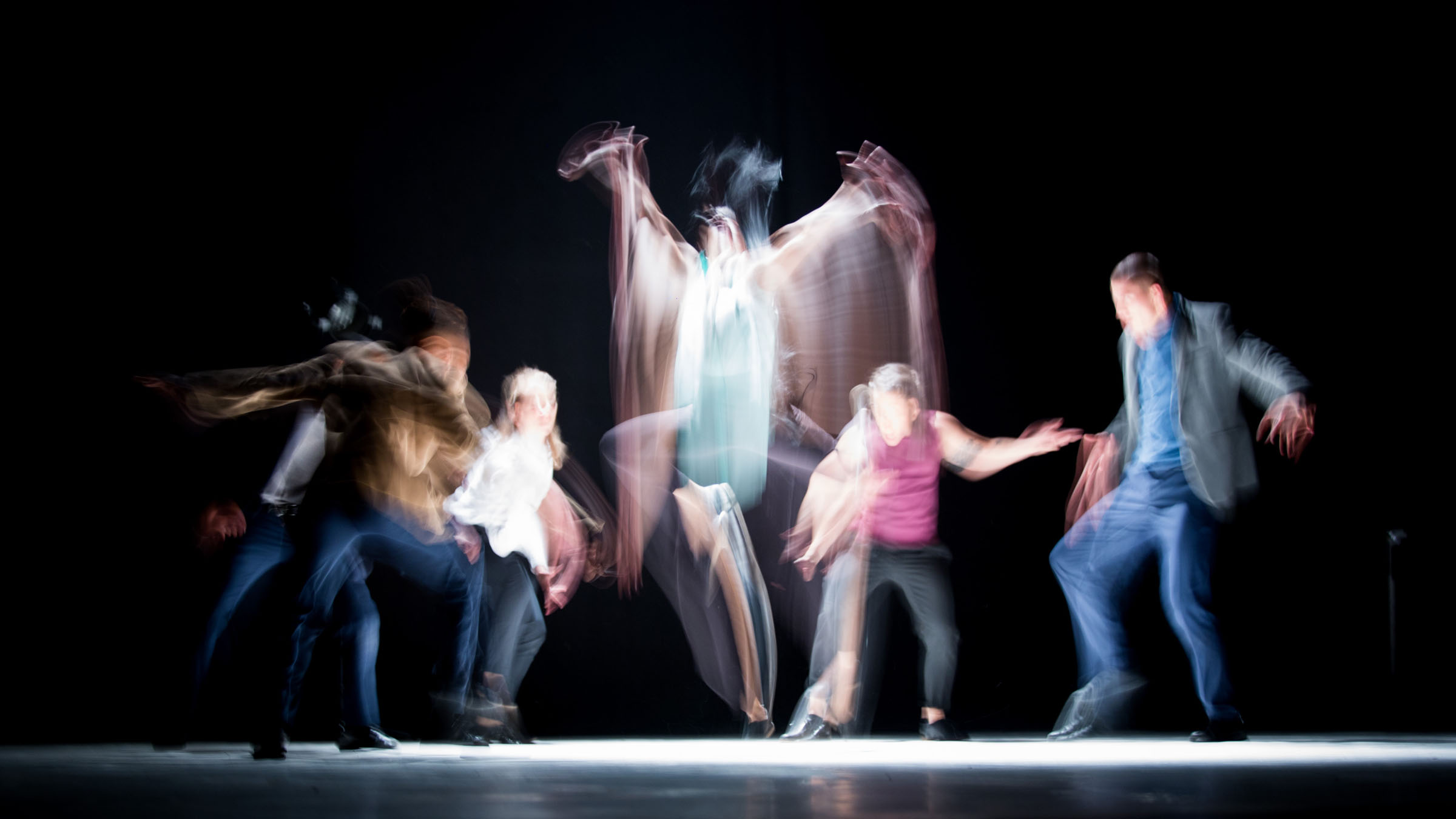 ;
A global lockdown and social distancing measures have deprived the world of real-life cultural events – and will continue to do so, to varying degrees, for the foreseeable future. However, what we lost in the analogue, we have gained digitally.
As theatres, opera houses, museums and cinemas closed all over the planet, their shows, events and performances began to shift online. Audiences were suddenly able to experience the art produced by some of the greatest creative institutions in the world in their own homes. Once cultural sites reopen and we once again enjoy their offerings live, the digital offshoots can continue to bring pleasure to millions.
Here's how to find the best cultural experiences online, during quarantine and beyond.
Theatre
There's a reason why even the biggest Hollywood stars love to return to their thespian roots every now and again – nothing feels quite as intense as a live theatre performance. While live shows are off, theatres are pulling back the curtains on the digital stage, dusting off recordings and bringing them to a wider audience.
Always Streaming
National Theatre Live is known for streaming some of Britain's finest theatre performances to cinemas around the world. However, the library is available online for the education sector (currently free of charge), and hand-picked shows are being shared on YouTube. Until live performances kick off again (not before July), expect one free recording per week to pop up there.
Likewise, Shakespeare's Globe Theatre already had its Globe Player ready to go. Normally you can rent or purchase individual productions or bundles. Currently, 40 of the bard's plays are streaming for free.
Meanwhile, Digital Theatre and Marquee TV both offer digital theatre subscriptions or rentals, but the latter is currently throwing in a free 30-day trial.
Streaming Now
TimeIn (the temporarily renamed TimeOut) is listing all live performances on a daily basis, from live readings of Broadway plays and dramatic monologues to cast reunions. Find today's update here.
Opera
No stagecraft seems more prohibitive than opera, but that makes it the perfect high-brow entertainment to sample while you have time at home. No fancy dress code or expensive tickets required, and should you lose track of what's going on with the people singing dramatically in a foreign language, you can google plot lines to your hearts' content.
Always Streaming
EU-funded streaming website Opera Vision provides spectacular global productions by renowned houses. The month of April was dedicated to Italian operas, and new productions will continue to be added as long as lockdowns last.
Streaming Now
The Metropolitan Opera, another institution that usually streams to cinemas all over the globe, was one of the first to launch a series of free online performances. Check the Met website to see which blockbuster opera is streaming today.
London's Royal Opera House, for its part, is calling its free programme of online opera and ballet performances #OurHouseToYourHouse.
Musical And Ballet
There are many downsides to watching a Broadway musical on your home entertainment system, rather than on the big stage – as St. Genesius (patron saint of the performing arts) intended. However, why not embrace the positive? Sing along to every tune, practice your best chorus line moves, and drink as much as you like without worrying about the bathroom queue during intermission!
Always Streaming
Broadway HD, the Netflix of musical theatre, usually requires a subscription, but has made individual performances free during the Corona crisis.
Streaming Now
Andrew Lloyd Webber was one of the first stars to provide excellent quarantine entertainment, thrilling musical theatre fans with a piano battle against Lin–Manuel Miranda. Now he has launched The Shows Must Go On!, a dedicated YouTube channel airing one musical per week. Be prepared for some seriously cheesy camp and catchy tunes!
Lounging about in your PJs all day, seeing no one outside your immediate family for days on end, and doing way more ambitious cooking and baking than usual… it's beginning to feel a lot like Christmas, in a way. So why not indulge in a true Christmas classic, like The Nutcracker, which the Bolshoi has put online along with a slew of other classic ballets.
The Australian Ballet has launched At Home with Ballet TV 2020, announced as a five-month "digital season". It's free to stream on the company's website inside Australia, and to purchase on iTunes for the rest of the world.
Concerts
Lady Gaga and Global Citizen invented the quarantine festival as we never knew it, with One World: Together At Home. As we head into what would have been music festival season, we can expect to see more efforts to produce live music entertainment for the masses at home. For now, the efforts are more reduced, but no less heart-warming.
Streaming Now
If you miss live music more than anything else, head for Instagram. Users currently can't scroll far without stumbling upon a musician sharing a living room gig, as everyone from Ben Folds and Christine and the Queens, to Neil Young and John Legend invite fans into their home for an intimate session. The appropriately re-named TimeIn is living up to its reputation as the world's premier listings magazine by providing a daily schedule of shows.
#staysafe #stayathome #selfisolation #selfisolationactivities #quarantine #lockdown #homesanctuary