';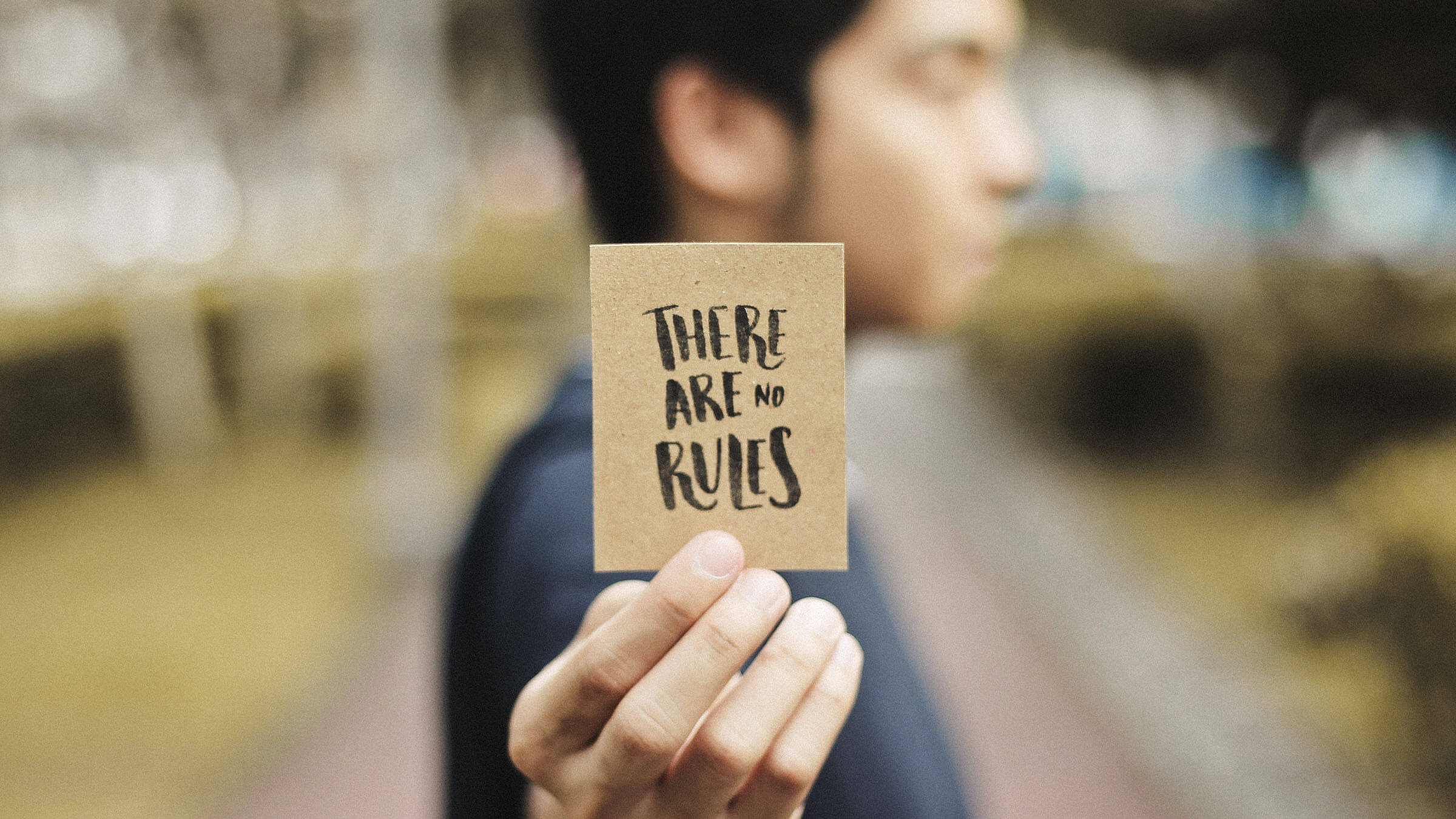 ;
No matter how digital our lives, regardless of how paperless our desks or how social our media use, there's one analog, paper, traditional item that remains indispensable for fledgling businesses, young entrepreneurs and creatives looking to promote their side hustle with style. The humble business card may no longer be the source of status anxiety immortalised in American Psycho, but even entirely non-psychopathic professionals should do their best to find the right business card design. A good business card will help you make that crucial first impression and will ensure clients remember you.
Check out the most eye-catching and unusual trends in contemporary business card design – and make your mark with a unique calling card.
Size Matters
Most business cards have a standard format, but what if you decide to stand out from the crowd with a non-standard-sized card? Well, some people will be annoyed because your cards don't fit neatly into their credit card holders. Forget about those people and keep your eyes on the prize – all those potential clients who will be pleasantly surprised by a business that dares to be ever-so-slightly different. Your first instinct may be to go extra-large, but actually a smaller business card can have an even bigger impact.
Bonus: If someone returns from a trade fair or industry event with a whole stack of business cards, a large one will of course stand out, but a small one if more likely to slip out of the stack and attract attention. Either way, you win! 
Shape Up
You can also set yourself apart from the – pardon the pun – squares who do business cards as usual by foregoing a rectangular shape altogether. Other geometric shapes, die-cut cards and 3D designs are becoming increasingly affordable, so don't let straight lines and right angles limit your creativity. You will achieve maximum impact with a business card shape that reflects what you make, do or sell. Think a shoe-shaped card for a cobbler, one that looks like a tooth for a dentist, or a pair of paper scissors for a hairdresser.
All Senses
Sales pros know that one way to make a customer buy a product is to make them touch it. Your business card isn't the thing you want a client to purchase, but the principle still applies: an interactive card that forces the recipient to touch, fold, open, pull or rip something is more likely to make an impression than a basic printed rectangle.
This trend ranges from simple folding cards that have to be opened to reveal contact details, to truly innovative designs like a business card for a logistics company that can be folded into a miniature cardboard box, heat-sensitive cards that change colour when handled, or pop-up cards that tell a story. Depending on your business, scented or scratch-and-sniff paper could add an extra synaesthetic aspect, for example by giving prospective customers a whiff of the wood a carpenter will be using to build their furniture, of the flowers a florist uses or of the signature scent of a cosmetics line. For audio, add a QR code that leads to a specific song or sound file. Finally, to truly target all senses, you can print edible business cards, for example on wafers, dextrose tablets or even on seaweed snacks!
Keep It Simple
On the opposing end of the scale, minimalist business cards can pack a powerful punch, especially if your business name or logo speaks for itself. Scale back everything else in favour of a reduced design putting only the most essential information front and centre. Thanks to the virtually unlimited internet access most of us now enjoy, the card itself doesn't really have to contain a lot of information. If you have have a truly unique name and are confident enough in your SEO skills to ensure your personal website always ranks high in search engine results, your name could even be the only information you need to give.
A minimalist business card also works well with the current trend towards oversized lettering and business name puns – both work better if everything else is reduced. Instead of information overload, go for quality over quantity, for example by selecting a particularly heavy or textured cardstock, coloured edges, raised or embossed print. This can also stretch to printing your business 'cards' on unusual materials like metal, felt, wood or silicone – to name but a few innovative options. Again, bonus points for a material that's related to your industry.
Make Yourself Useful
The line between business card and advertising swag is becoming increasingly blurred. If you don't hand out business cards by the dozen, it may be worth investing in a truly memorable, unique and practical card that people will actually use. At LEGO, some employees get personalised plastic figurines printed with their name and email address, which is the perfect combination of brand, product and information value. Similarly useful designs include a credit card-sized multi-tool for a bike repair shop, a bottle opener for a bar or a plastic comb for a hairdresser.
Somewhat more mundane, but universally applicable: the ultra-flat USB business card. You can pre-load it with work samples, a link to your website or product information, and not only are you virtually guaranteed that it will be used by the person you give it to, they may even use it to pass on digital files to someone else, exposing additional people to your name and business. How often does that happen with a paper business card?