';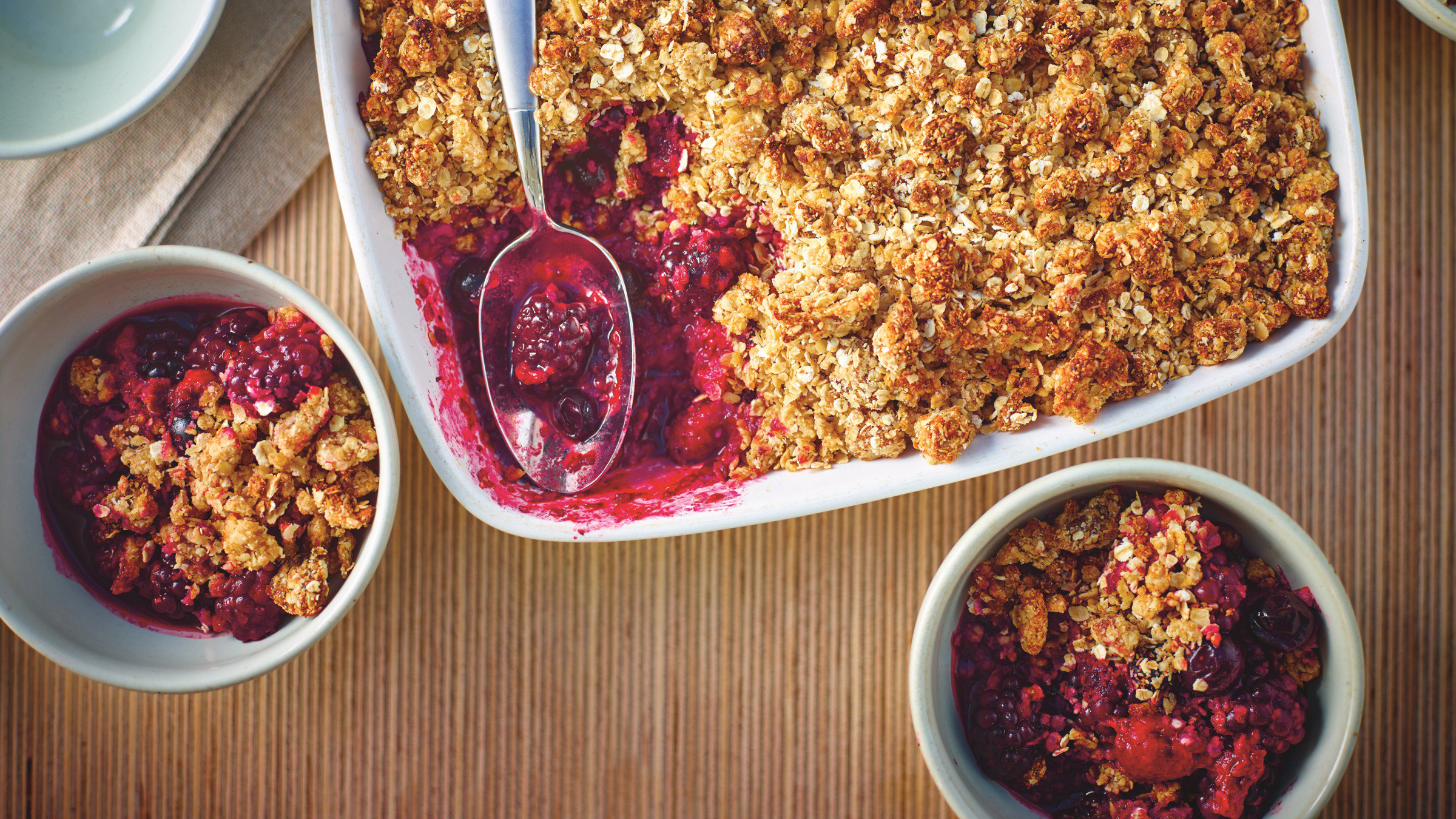 No holiday gathering is complete without a table filled with good food. UK celebrity chef Lorraine Pascale gives us a glimpse of her festive spread and shares the recipes to recreate them.
Easy Herby Parmesan Roast Potatoes
Serves 4
1kg roasting potatoes, peeled and halved or quartered, depending on size
2 tbsp olive oil
1 tbsp dried oregano
Leaves from 3 sprigs of fresh rosemary, finely chopped
3 tbsp finely grated Parmesan cheese
Sea salt and freshly ground black pepper
1. Preheat the oven to 200C (fan 180C). Bring a large pan of salted water to the boil. Carefully add the potatoes and boil them for 8 minutes.
2. While they are cooking, drizzle the oil into the base of a shallow roasting tray and place in the oven.
3. Once the potatoes have had their time, drain them off well and return them to the pan. Shake them to get them nice and fluffy and ensure a crispy finish once roasted.
4. Remove the roasting tray from the oven and carefully add the potatoes. Season well with salt and pepper and roll them around in the tin so that they are evenly coated in the oil.
5. Roast for 40 minutes in total. Halfway through, remove them and sprinkle over half of the herbs and parmesan. Turn the potatoes over and sprinkle the remaining half over evenly.
6. After 40 minutes, the potatoes should be cooked through, golden brown and really crispy.
Mushroom and Shallot Gravy
Makes 700ml
50g butter
200g chestnut mushrooms, quartered or sliced
200g shiitake mushrooms, quartered or sliced
2 shallots (or 1/2 an onion), finely chopped
Leaves from 2 sprigs of fresh rosemary, finely chopped (to give about 1 tsp) or 1 tsp dried rosemary
3 large sage leaves, finely chopped
50g spelt flour
600ml of a good vegetable, beef or lamb stock
1 tsp Marmite
Couple of glugs of balsamic vinegar (about 1 tbsp)
Leaves from 1/2 bunch of fresh flat-leaf parsley, roughly chopped (optional)
Freshly ground black pepper
1. Melt the butter in a medium pan over medium heat. Once sizzling, add the mushrooms, shallots, rosemary and sage and cook them for 10–15 minutes or until the water (that comes out of the mushrooms) has evaporated and the vegetables softened.
2. Mix in the flour well, and then gradually, while stirring all the time, add the stock. Adding it gradually will help avoid any lumps. If you find you do have some lumps once all of the liquid has been added, then simply whisk it like mad until smooth.
3. Add the Marmite and balsamic vinegar and then leave this to simmer for about 5 minutes, stirring it from time to time, until thickened. Stir the parsley through, if using, and season with pepper to taste (it will probably already be salty due to the marmite content) and then serve. Alternatively, cool completely and refrigerate until needed.
Mixed Berry Crumble with Oats and Almonds
Serves 4-6
For the filling:
600g fresh berries
2 Medjool dates, pitted and very finely chopped
1 tsp ground cinnamon
1/2 tsp ground nutmeg
For the crumble:
180g porridge oats
80g ground almonds
7 Medjool dates, pitted and very finely
chopped
4 tbsp butter
3 tsp ground ginger
Seeds of 1/2 a vanilla pod
1. Preheat the oven to 190C (fan 170C). Put the filling ingredients into a pan over a low heat and cook for about 4 minutes or until the fruit just begins to soften. Tip the fruit into an ovenproof dish and set this aside.
2. Put the porridge oats, ground almonds, dates, butter, 2 teaspoons of the ground ginger and the vanilla seeds into a bowl and, using your fingertips, rub this gently together to just combine so everything is evenly mixed in.
3. Tip the crumble topping over the fruit and then sprinkle over the remaining 1 teaspoon of ground ginger. Pop into the oven and cook for about 25 minutes or until the crumble is just going golden brown. Once cooked, remove from the oven and leave to cool for a few minutes before serving.