';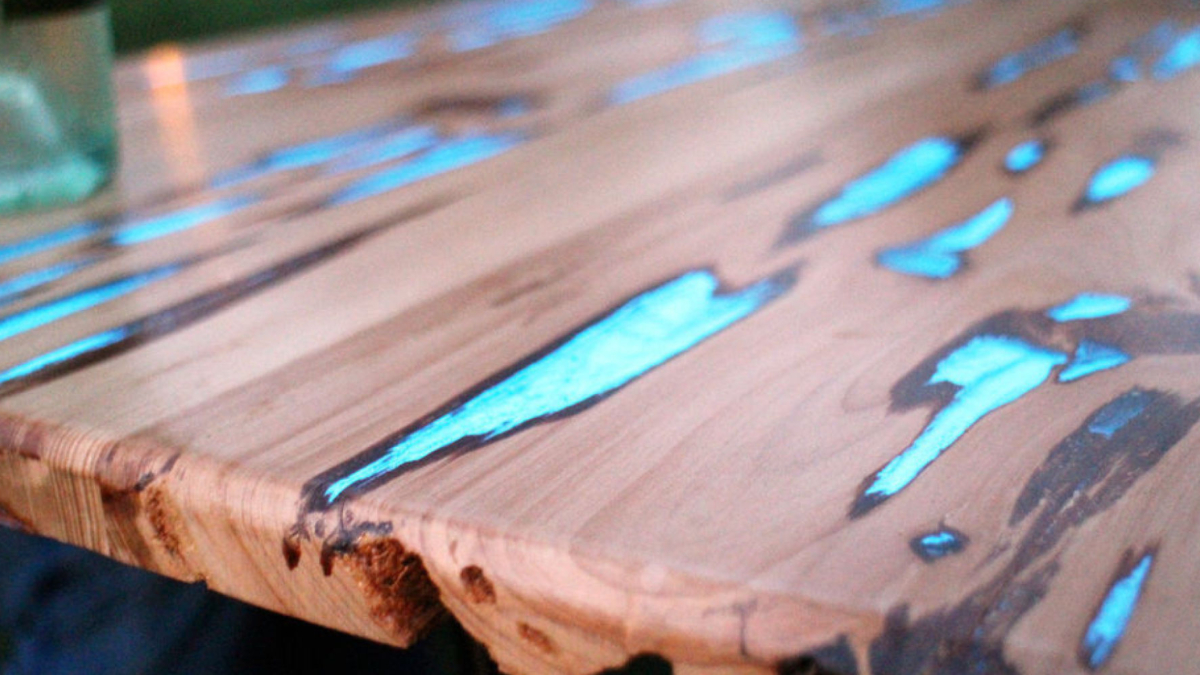 ;
Warren is a leading light in the ever-growing craft movement buoyed by websites like etsy.com and instructables.com where new craft ideas can be explained, bought and sold. On his website, Warren explains that his prototypes "blend functionality with whimsical absurdity and are documented to entertain a wide audience. The results can be messy, but they are always fun!"
Masterclass
All of that and more is visible in his extraordinary Glow Table, which not only solves the problem of how to improve knotted wood, but actually enhances the natural beauty of the material in a genuinely unique way. Warren demonstrates his ingenious technique of filling holes in the wood with luminous blue resin in this demonstration video below.
The results can be messy, but they are always fun!
Learn more
Curious to learn more about Warren's Glow Table? It can be purchased from Etsy and you can learn the technique to try at home via Instructables.
Article by James Lee-Tullis
Editor's  Note
Don't miss our September edition, where we will present a special section with many more leading names from today's ever more innovative world of craft. Sign-up to our newsletter for a monthly reminder of upcoming highlights.
A fascinating idea it may be, but are you ready to try this at home?