';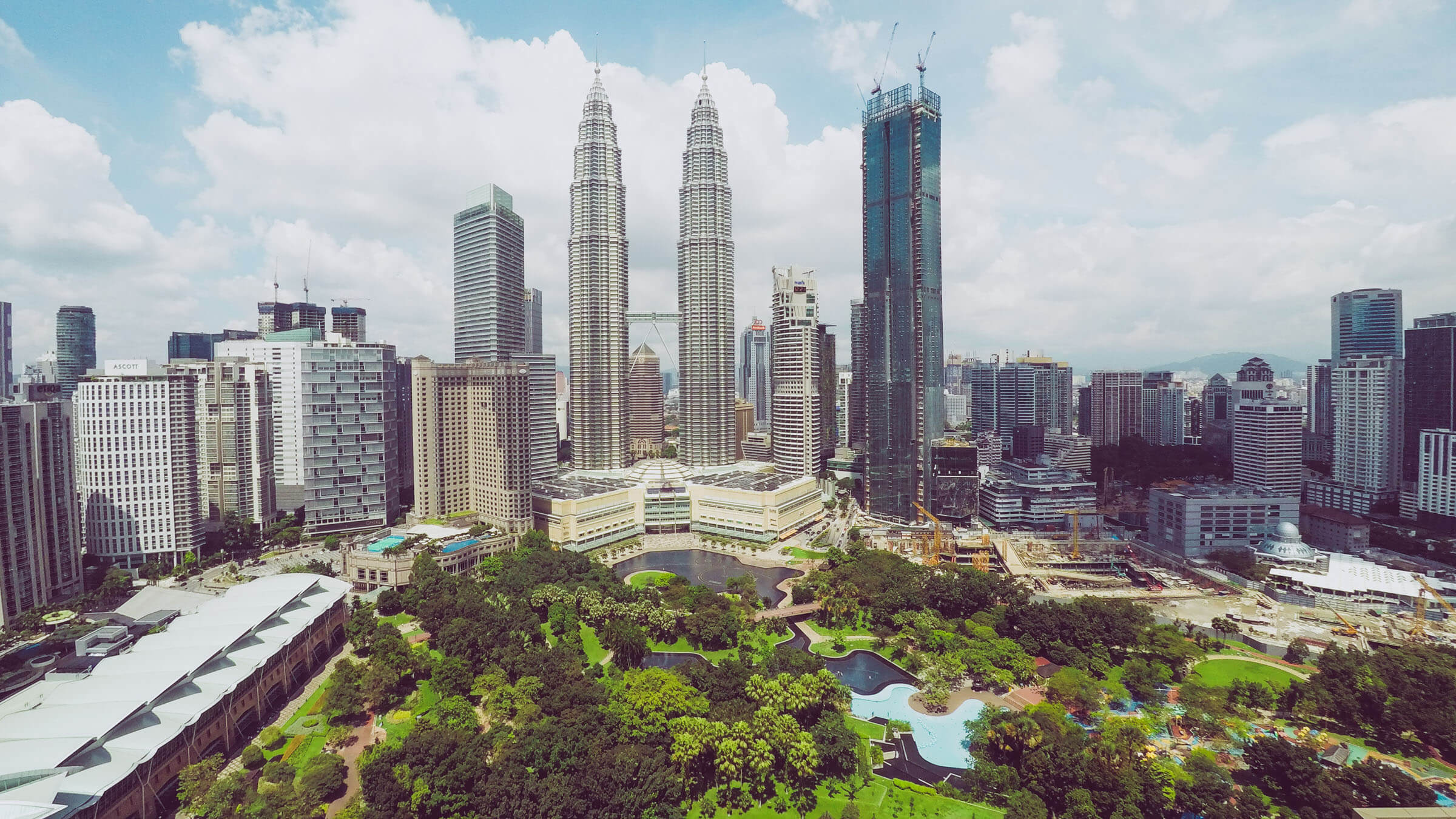 ;
Kuala Lumpur isn't just Malaysia's capital and largest city – it's also a melting pot of people and cultures that has given rise to a vibrant mix of traditional customs, mouth-watering cuisines and stunning architecture. We follow fashionista and native KL-ite Yen as she shows us her ideal day in her hometown.
8am – Take In The Towers
Take a stroll through the park to get a look at Kuala Lumpur's crown jewel in the morning light: the Kuala Lumpur Twin Towers. Standing at 452 metres tall, the towers are currently the tallest twin towers in the world, housing the headquarters of Malaysia's oil and gas providers Petronas Company, as well as many offices. At the base of the towers you'll find Suria KLCC, a luxury shopping mall that attracts many tourists and locals.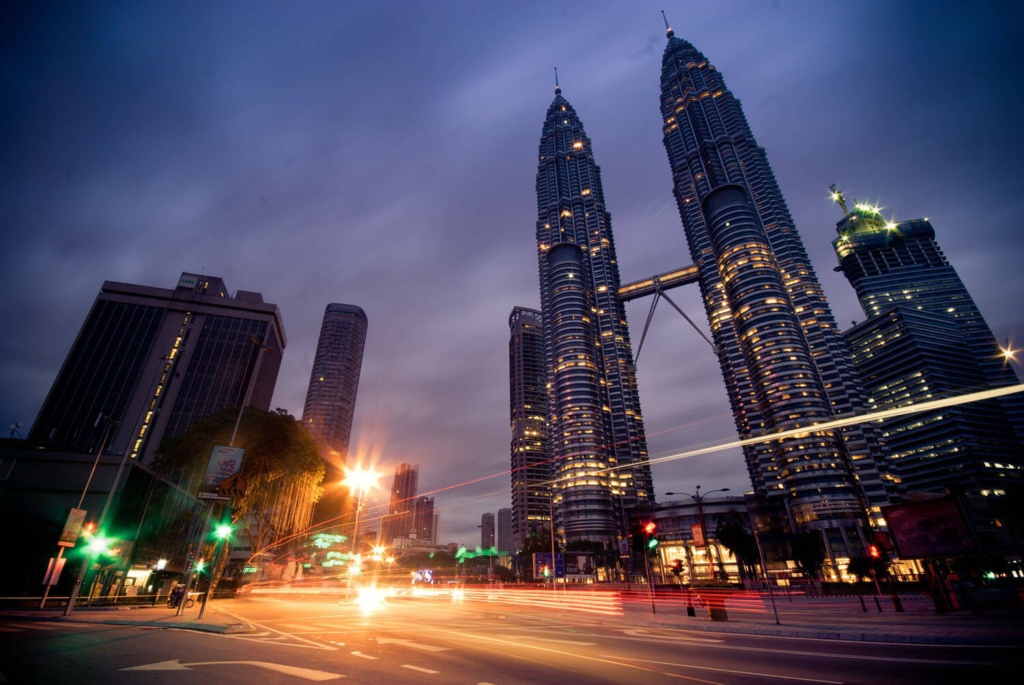 9am – Get A Great View
Get a ticket to the KL Tower, and ascend to the observation deck for a breathtaking view over Kuala Lumpur. Afraid of heights? Keep your feet on the ground with a walk through a tropical rainforest right in the heart of the city: the KL Forest Eco Park is one of the oldest forest reserves in the country.
11am – Climb To The Caves
Slightly outside of Kuala Lumpur sits a famous limestone hill: Batu Caves. It may sound spooky, but the cave is actually a beautiful Hindu temple that attracts thousands of worshippers, especially during the Thaipusam festival in January/February. Its main attraction is the 42-metre-tall statue of the Hindu god Murugan at the entrance (the tallest statue of Murugan in the world) and, of course, the 272 colourful – but steep – steps that lead up to the cave. Climb them if you're up for the challenge.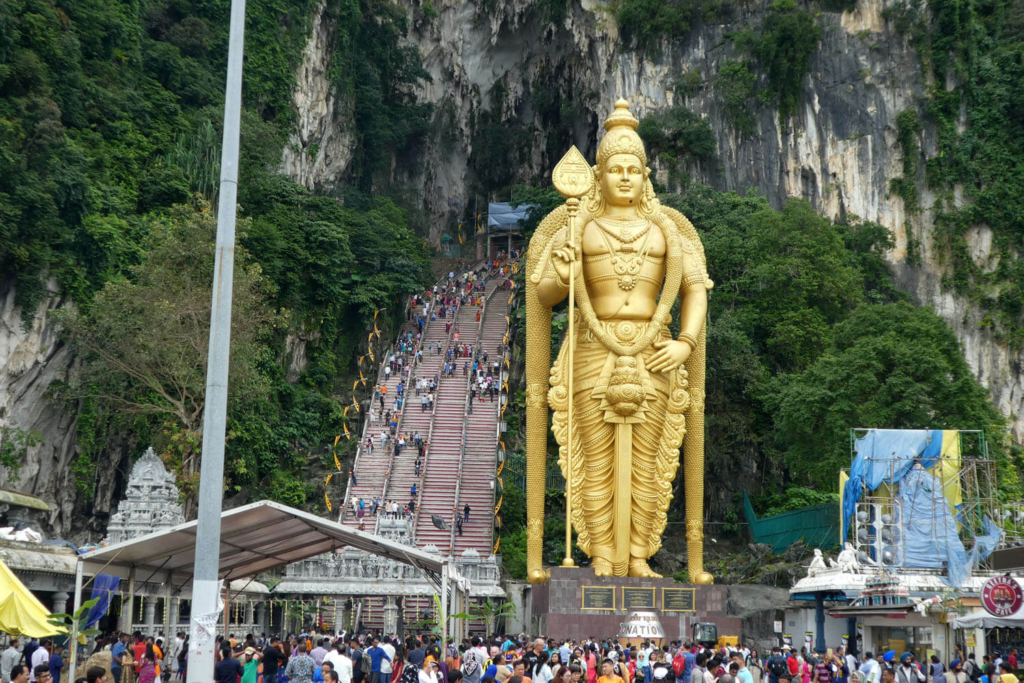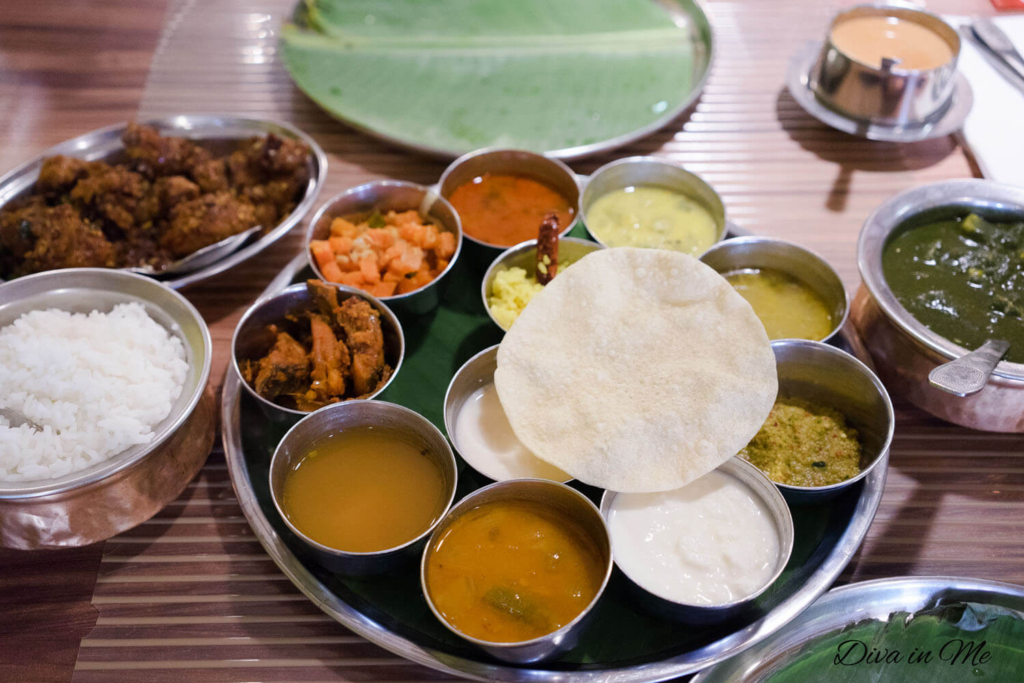 [Photo at right courtesy of Diva in Me]
1pm – Tuck Into Authentic Indian Food
Hungry after all those stairs? Betel Leaf restaurant offers authentic Indian fine dining and is a must-visit for lunch. The food is exceptionally delicious, and if you like tea, you have to try their Masala Tea. The portions are large for the prices they charge, making it good value for money.
2pm – A Glimpse Of History
Built in 1897 and previously housing the superior courts of Malaysia, the beautiful Sultan Abdul Samad Building was named after the Selangor State Sultan who was reigning at that time; it now houses the Ministry of Communications and Multimedia and the Ministry of Tourism and Culture of Malaysia. The building is notable for its Neo-Mughal architecture, providing a contrast to the modern skyscrapers rising around it. Almost every year on our Independence Day (31 August), a parade is held on Independence Square (Dataran Merdeka in Malay) in front of this historical building.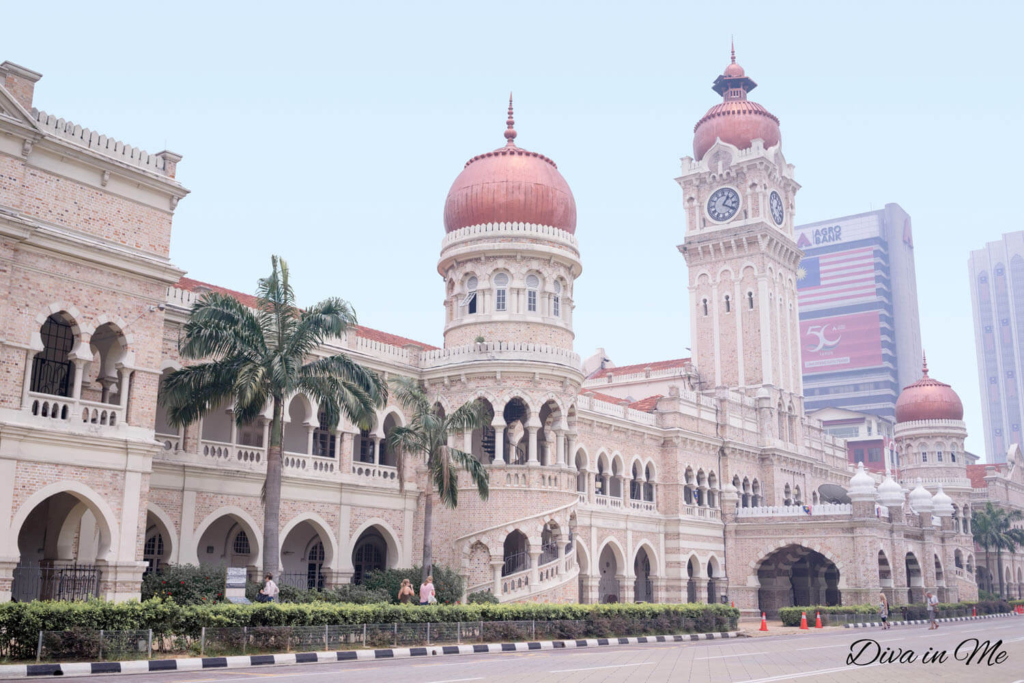 [Photo courtesy of Diva in Me]
3pm – An Architectural Gem
If you appreciate architecture and enjoy experiencing local culture, then the National Mosque of Malaysia is a must-see. Just a stone's throw from Dataran Merdeka, this modern mosque was completed in 1965 and can accommodate up to 15,000 people. Non-Muslims are welcome to visit outside of prayer times; robes are provided for those who are inappropriately dressed.
4pm – Grab Some Grub And Gifts
Feeling peckish? Need some gifts for folks back home? Petaling Street, also known as Chinatown for many locals, is the place to go for good food and souvenirs. Sample some of the delicacies, such as wonton noodles, hokkien noodles, roasted chestnuts, bak kwa (Chinese pork jerky) and more.
5:00pm – Visit A Taoist Temple
A famous Taoist temple, Sin Sze Si Ya Temple opened in 1883 and was built by one of Kuala Lumpur's most famous leaders, Yap Ah Loy. The temple is not too far from the heart of Chinatown; iIf you can't find it on Google Maps, just ask any of the locals, and they will be more than willing to direct you there. The temple is especially lively at Chinese New Year, when it's filled with devotees.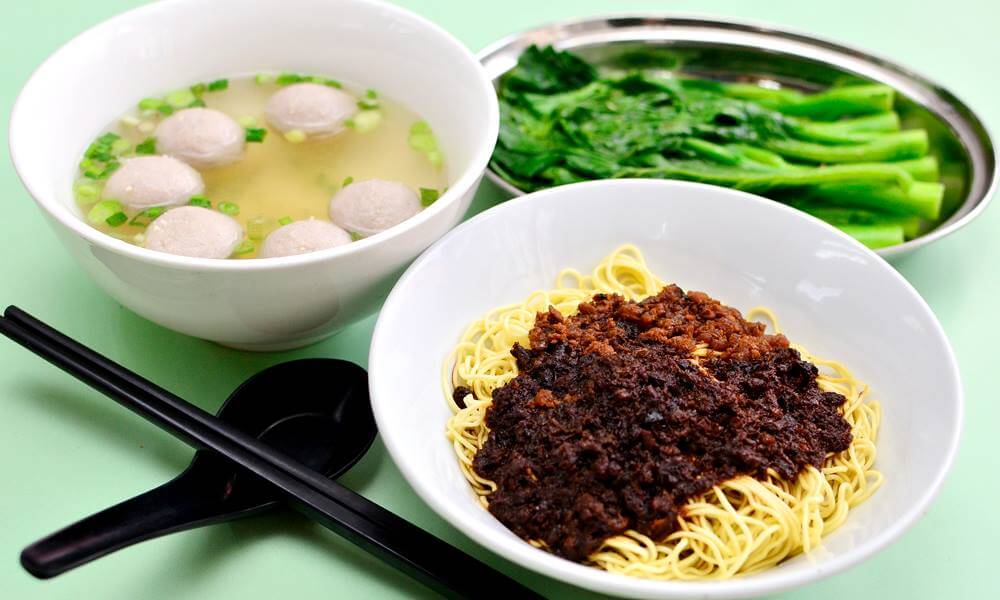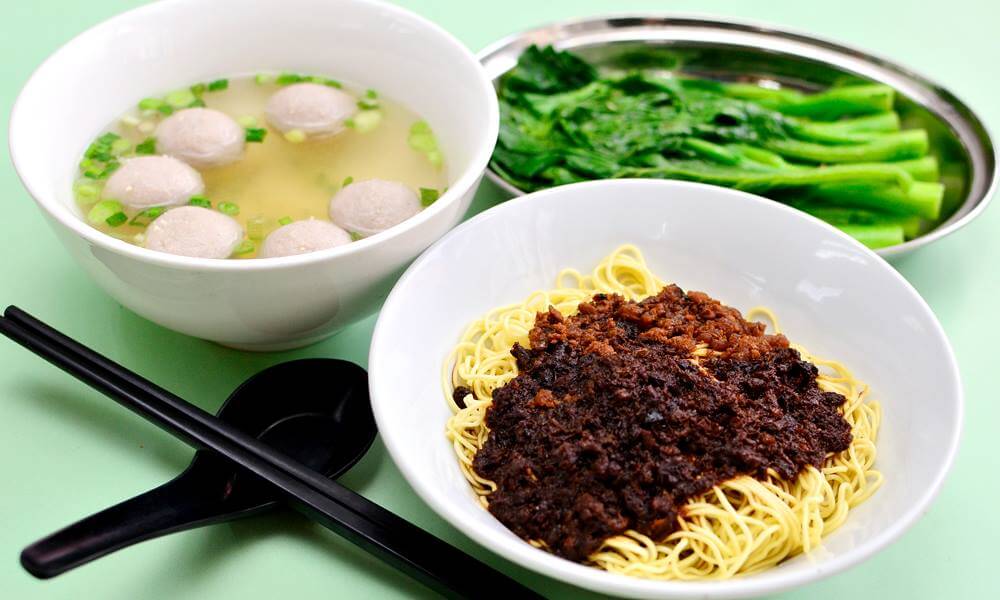 5:30pm – Slurp Some Soup
Take a break and enjoy a delectable bowl of beef noodle soup at Soong Kee. This restaurant was founded almost 70 years ago, and the tradition is now being carried on by the family's next generation. Do take note that the restaurant is closed on Sundays. While you're here, snap a picture of the beautiful mural #MyKiehlsHeritage, located right beside the restaurant.
7pm – Tipples And Views From The Top
Have a drink and wind down while taking in the beautiful night view of KL Twin Towers from Traders Hotel Skybar. On a clear day, request a seat by the window: you'll see a very different side of the towers and the park you walked through this morning. As a bonus, the Skybar is just a cool place to hang out, with the added ambiance of the hotel's swimming pool (be extra careful when you walk alongside the pool to your seat).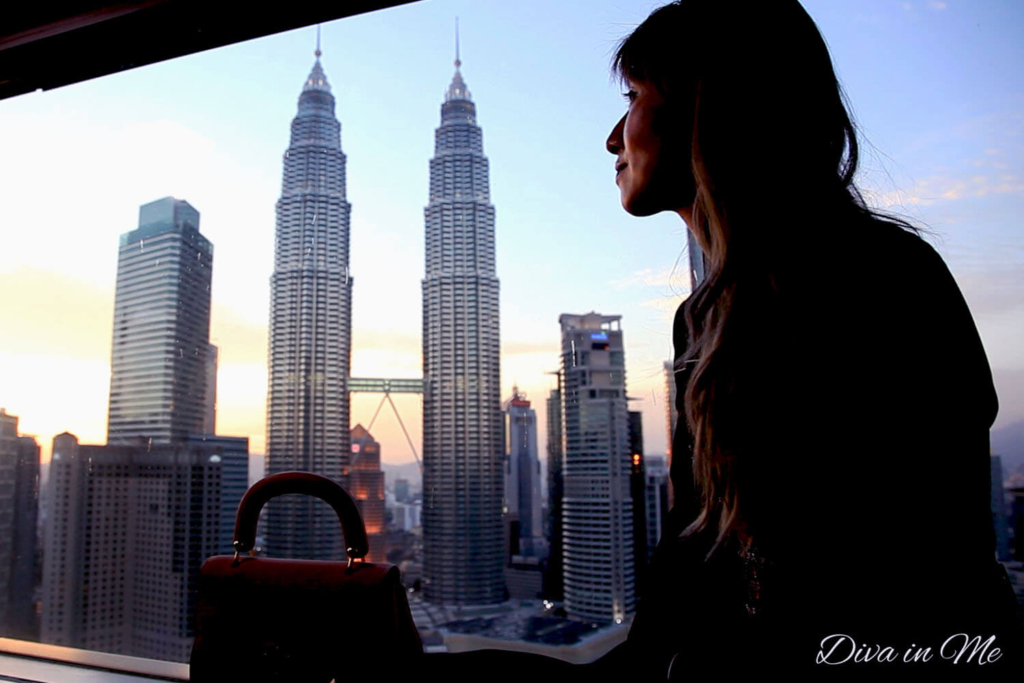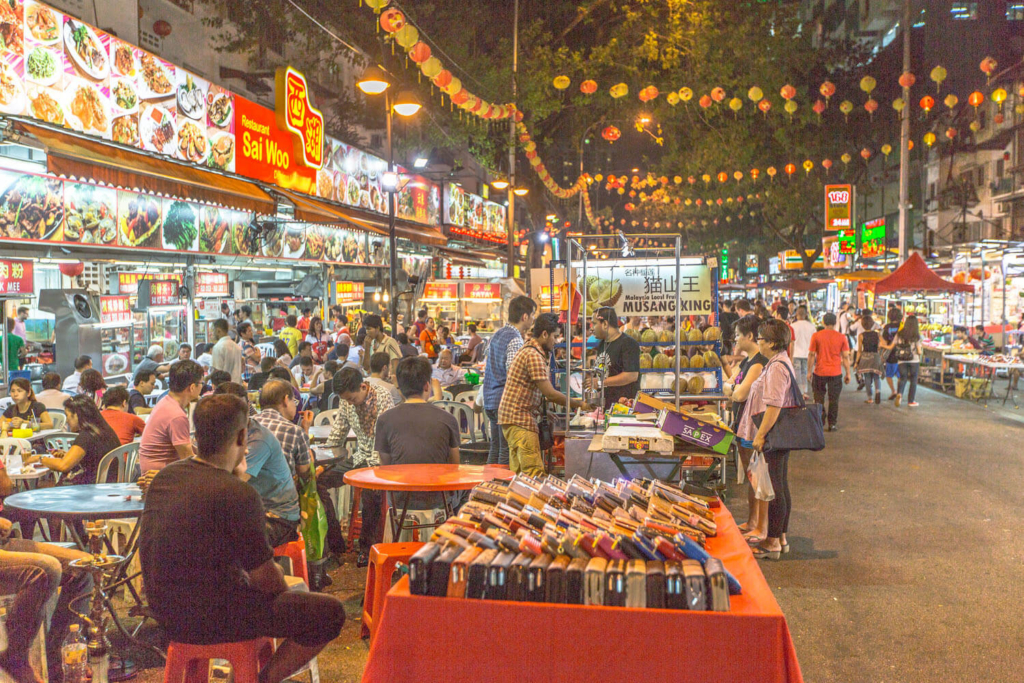 [Photos courtesy of Diva in Me]
8:30pm – See The City Lights
If you want to see how Kuala Lumpur looks lit up at night, Bukit Bintang street (Jalan Bukit Bintang) is the right place to be. Lit up by bright big-city lights, this street has so much to offer, from upscale malls filled with luxe fashion boutiques, to five-star hotels, restaurants and vibrant nightclubs.
10pm – A Late Night Snack
After all that walking, you must be hungry by now. Just off Jalan Bukit Bintang, you'll find a street with foodie joints galore called Jalan Alor. This is a great place for a late dinner or midnight snack. Like in Chinatown, here you can sample your way through the street food stalls (and like Chinatown, most of the food is non-halal). A favourite of mine is a famous restaurant named Wong Ah Wah, which serves delicious BBQ chicken wings; they're famous for their seafood as well.
Shop 'Til You Drop: Suria KLCC
At the base of the Kuala Lumpur Twin Towers is Suria KLCC, an upscale shopping destination that attracts many tourists. The mall is home to a range of brands, from luxury labels like Chanel and Christian Dior, to streetwear brands such as Zara.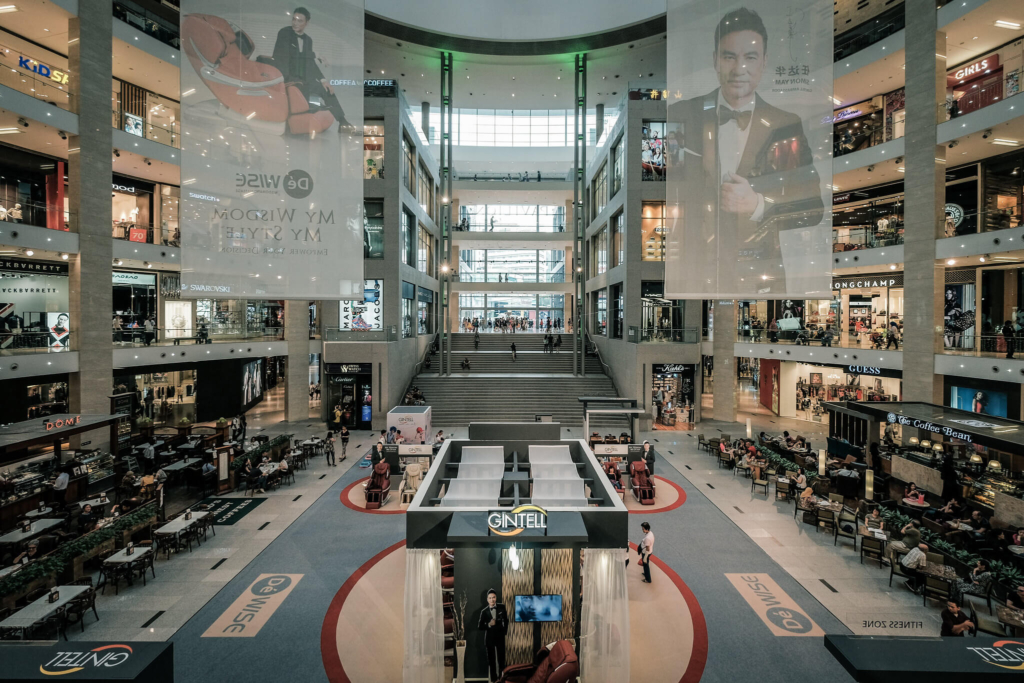 [Photo: a.canvas.of.light/Flickr]
Shop 'Til You Drop: Pavilion Kuala Lumpur
Pavilion is currently the city's most popular shopping mall, offering a good blend of both luxury and high-street brands. Most of the big brands' Malaysian flagship stores are here, like Manolo Blahnik, Cartier and Prada. Louis Vuitton's flagship is located across the street.
Listen Before You Go
Yuna is one of Malaysia's most famous singer-songwriters, having collaborated with major names like Usher (with whom she sang the song "Crush"). She mainly sings pop and R&B; I personally find her ballad "Deeper Conversation", released in 2008, to be one of her most beautiful songs.
Read Before You Go
Much has changed in Malaysia since Adibah Amin wrote the book As I Was Passing, but it's still a great read that captures the heart and soul of Malaysia past and present – all with a touch of humour. It also provides a telling glimpse into how far Malaysia has come.
About Yen
Yen is the author and photographer behind the blog Diva in Me, a platform she has nurtured since 2011 – when it started out as a fashion blog before evolving into a full-blown website covering tips on fashion, beauty and travel. Born and raised in Kuala Lumpur, Yen knows all the local gems and shares them on her Instagram as well.