';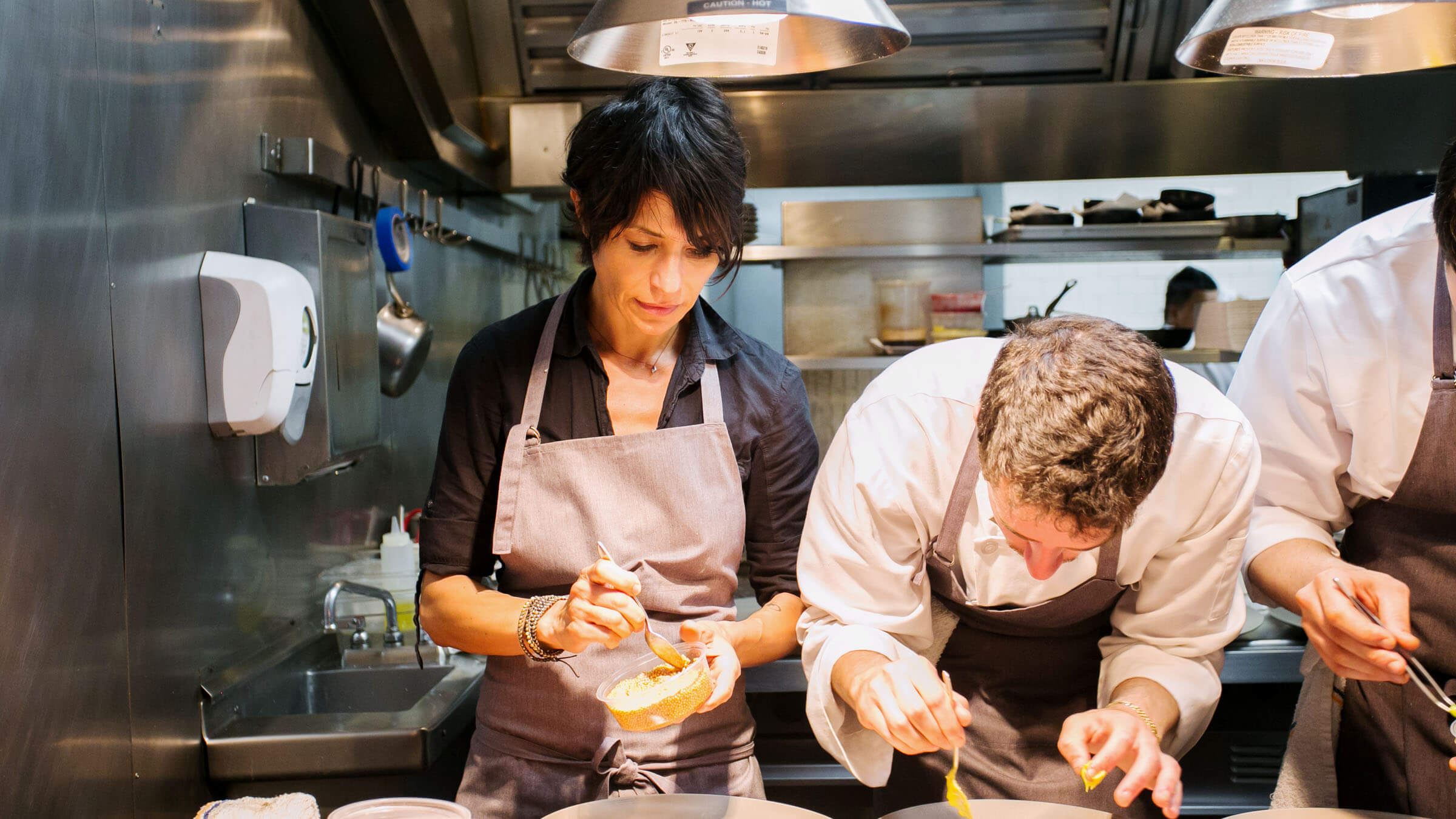 ;
There are chefs in the world, and then there's Dominique Crenn: a French expat who's made San Francisco, California her home for a few decades and who can only be described as a sheer tour de force. Her restaurants, Atelier Crenn and neighbouring Bar Crenn, are standouts in this West Coast city known for its exceptionally vibrant culinary culture, and in 2018 Atelier Crenn was awarded a third Michelin star – vaulting this passionate humanitarian and quasi-rockstar chef into a very elite stratosphere, especially considering that there are only 5 female chefs in the world who have that many stars at one establishment.
Never resting on her laurels, Crenn is constantly channelling her high-profile chef status towards the greater good, collaborating with and advocating for food programmes that benefit Bay Area schools as well as San Francisco's homeless population, in addition to sustainable initiatives such as ZeroFoodprint, focused on reducing the carbon footprint of restaurants globally.
We caught up with Chef Crenn at this year's Cayman Cookout, the annual Cayman Islands food festival founded by Eric Ripert and slated to return for its 12th edition in January 2020.
Amex Essentials: San Francisco is renowned as a great food city with a distinct food culture. Do you have any thoughts about ways in which San Francisco is setting the pace on a more global level of how to do food? 
Dominique Crenn: Well, I think there are a lot of cities in the world that are setting up, that's for sure. But San Francisco has been at the forefront of it for a long, long, long time. And San Francisco was probably a pioneer in that it just allowed a chef to really be personal, but also to understand their environment and surroundings. It's not doing the same thing that you would see somewhere else.
Actually, I'm doing a lot of research about Native Americans and their diet. We have a lot of plants in California that we don't use, but that Native Americans do – for them everything has a purpose. So for me it's like: "Okay I'm here; I have all of these memories and [culinary background], but I also want to know where I am."
That's really interesting. Specifically for tribes from the West Coast region? 
Yes, California has more than 325 tribes; it's very rich in that way. And I think that we need to understand the history if we are to move forward. I'm also very interested in Native American [culture], as I feel that I am just a guest here. This is their country, not mine.
Talking about amazing food cities – do you have other destinations around the world that you love to visit?
Yes, I do. Obviously, I will say Japan. I'll tell you though: It's the country, not the city [Tokyo].
There's one country that's not talked about a lot – there are a lot of countries that are not talked about a lot – but I think Vietnam is mind-blowing. Vietnam: the food, the people, the culture, is amazing. And I want to discover more about Africa. I also think Turkey is a beautiful country; the people there, and the food is incredible.
There's too much… certain countries where it's just so trendy, it drives me crazy. Let's discover things that have not been discovered. Obviously Japan, everybody knows, but nobody's talking about Africa. Nobody's talking about Kenya. Nobody's talking about some other area, maybe the eastern part of Iraq. Let's talk about those things. It's beautiful.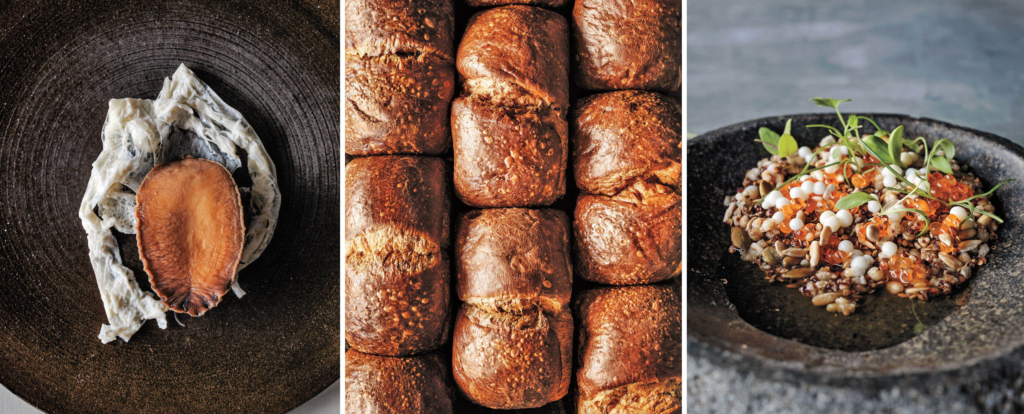 Photos: Atelier Crenn © Ed Anderson
And they're all very rich in their own traditions and food culture.
Let's go that way, not the other way.
Do you think you'll come back for Cookout next year?
That's up to Eric. But we have a deal. It's not monetary – I want to support and I want to be here. I'm blown away by how nice people are, and I think they're doing good things. … I think in the next couple of years, the food industry is going to change a lot.
You think in the bigger picture or specifically in the Caymans? 
No, in the bigger picture. Everybody needs to wake up and smell the coffee. It's not about unique ingredients anymore. … It's about understanding what we can do with things that we have. That's what the [ethos] of the Native Americans is about: We are here, but nature is here. If we take, we have to give back, and that's what we have to go back to. We need to work with what we have without destroying it.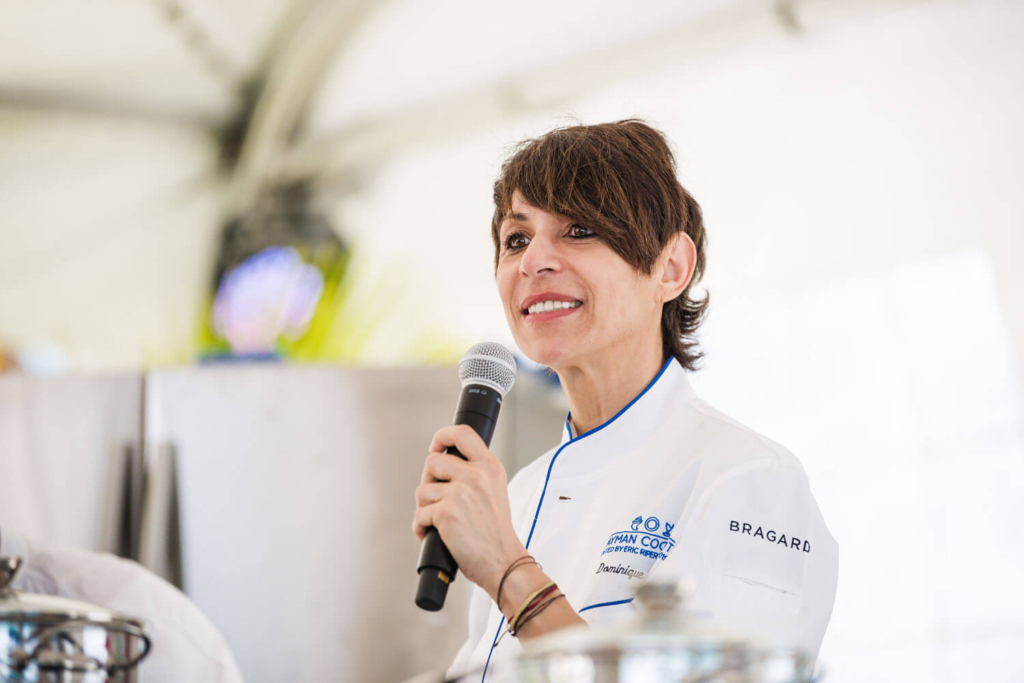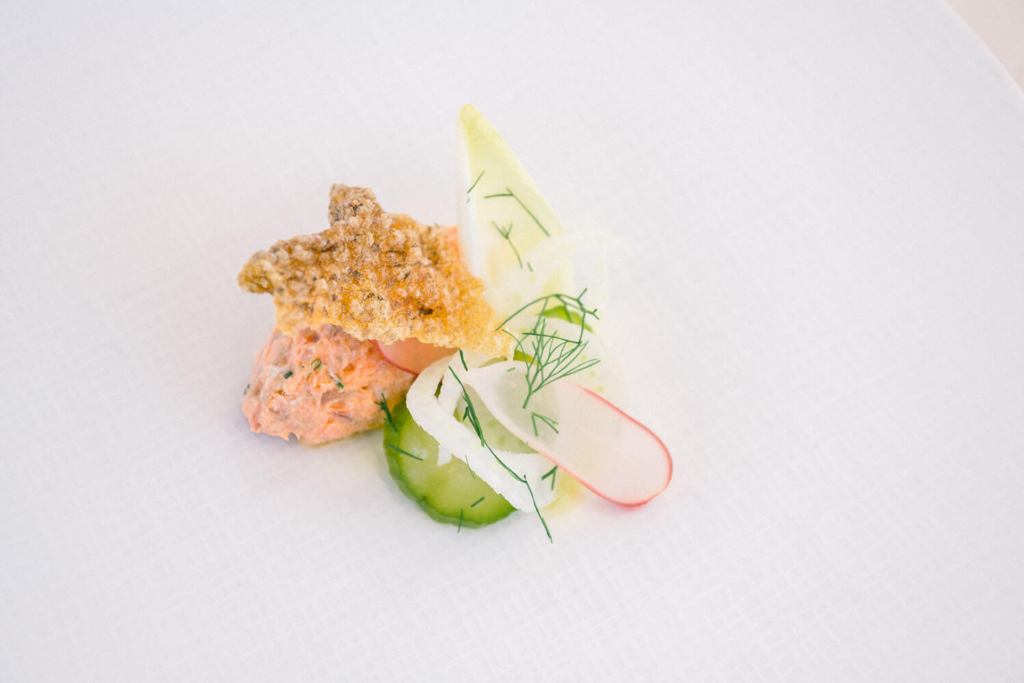 Photos: Cayman Cookout © Rebecca Davison Photography
And we're all here sharing this place together. 
We live in an ecosystem and yes … I mean humanity is in trouble. Students are striking over climate change. These kids – 11, 12, 13, 14, 15 years old, even 9 years old – asking, 'where are you leading us right now?' It doesn't matter that they are kids. They have a voice. And that's something we need to pay attention to. Everyone has a voice. … Everyone has a voice and I love that; I just think it's amazing.
They are our future; they're going to be the ones to…
They are our future, but we have to set it up, you know? We have to be also there for them. It's time now, we can't be complicit anymore. We have to say, 'We have to do something.'