';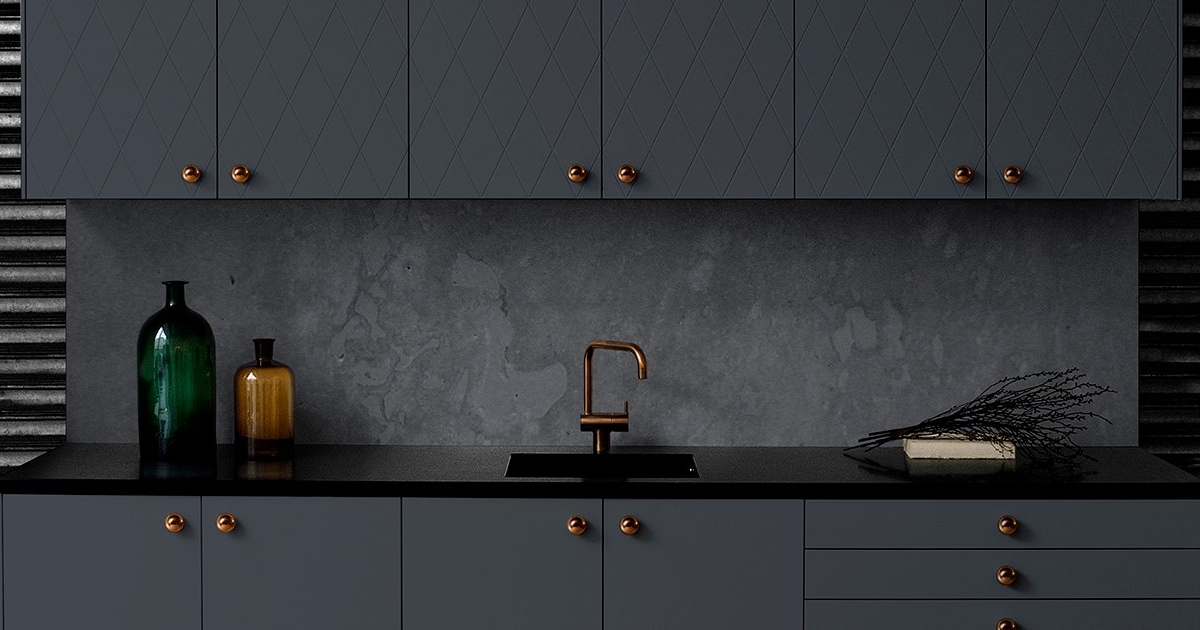 ;
IKEA's famous Billy bookcases might have conquered more than our living rooms, but the Swedish manufacturer is not necessarily synonymous with conformism – not since DIY experts and designers worldwide have found ways to customise almost every piece of the furnishing giant's vast product assortment, creating stylish, easy-to-make projects. Unleash your creativity with these simple ideas, and lead your cart with confidence on your next IKEA trip.
Branch Out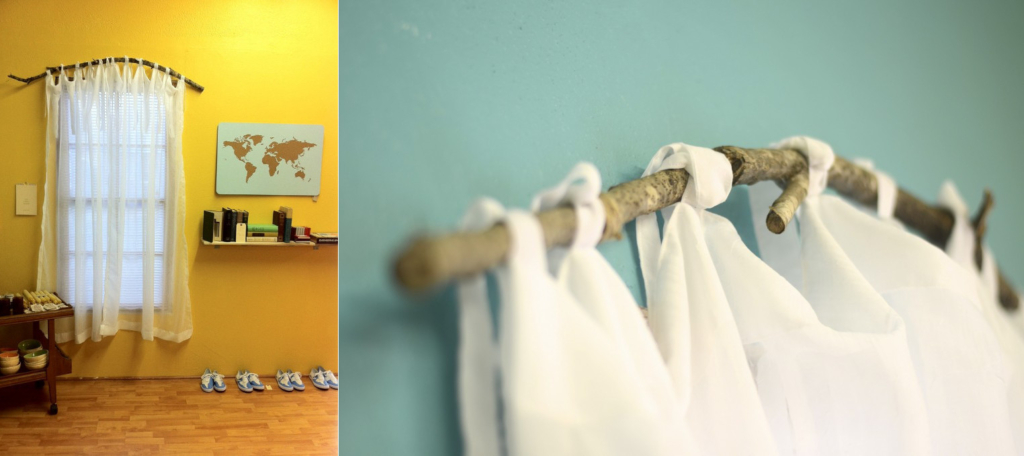 [Photo from theburlapbag.com]
IKEA Lill curtains are those breezy, see-through white drapes that are constantly in the spotlight as the most affordable curtains in the IKEA line. They're certainly basic, but this simplicity is the perfect companion to a brightly coloured wall – and an ingenious curtain rod. Complement their dreamy atmosphere by hanging them on dried tree branches, like this blogger has done. Possibly the quickest IKEA hack out there, and a great combination for a natural look and feel. Our tip: choose branches that are naturally polished (like driftwood) for a smoother experience.
Get the curtains: ikea.com
Get the directions: theburlapbag.com
Nailed It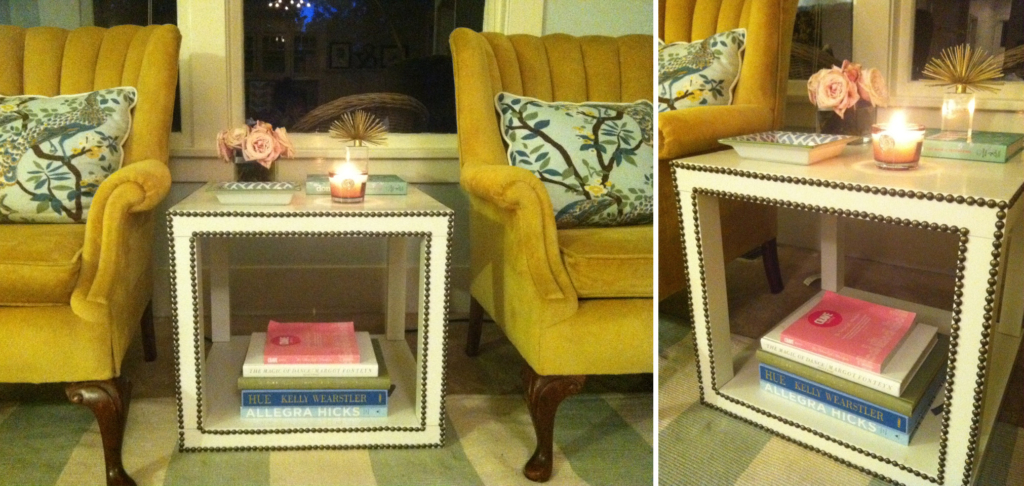 [Photo from ikeahackers.net]
Nail heads are an easy way to spice up any piece of furniture for an old-fashioned, cosy feeling. From headboards to cabinets, classic armchairs and ottomans, DIY décor has never been easier, and the versatile, straight-line Lack side table from IKEA (available in several colours) is the perfect canvas for experimenting with them. Our tip: try a nail head trim for easier application and even results.
Get the table: ikea.com
Get the directions: ikeahackers.net
Accessorise To Personalise
[Photo from superfront.com]
Swedish company Superfront has more than just location in common with the furniture giant. The sleek lines of their designs perfectly match IKEA's own minimalist solutions, creating complementary fittings such as bed legs and handles that will quickly transform even the most classic piece into a unique creation. Our tip: choose bold colours to accent dominant neutral hues.
Get the accessories: superfront.com
What A Wardrobe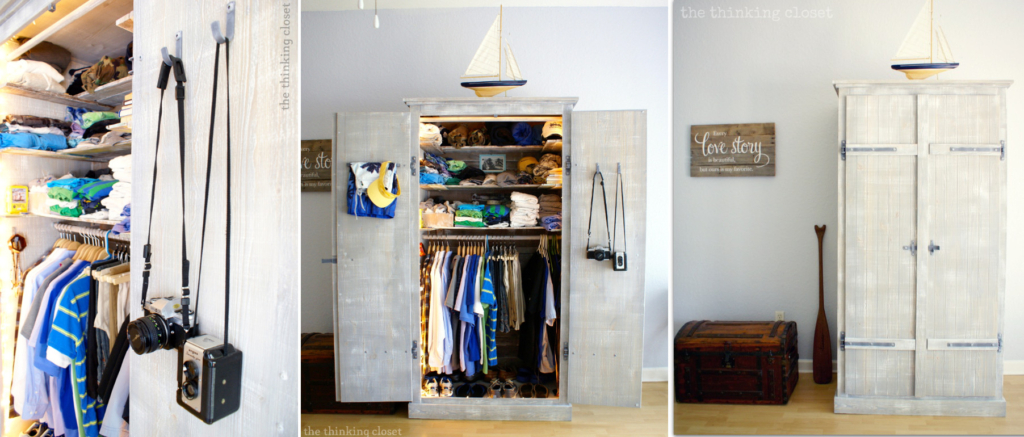 [Photo from thinkingcloset.com]
"Beach-style" furniture is an all-time favourite in modern DIY, and rightfully so: the natural materials, soothing hues and instant holiday feeling have the power to turn even the smallest space into a calm, revitalising environment. This hack – great in its simplicity – consists of whitewashing the wooden panels of IKEA's Fjell wardrobe for a dramatic lift. Our tip: try your hand at spray painting on a simple metal object before tackling the hardware, if this is your first time with the can.
Get the wardrobe: ikea.com
Get the directions: thinkingcloset.com
Literary Lights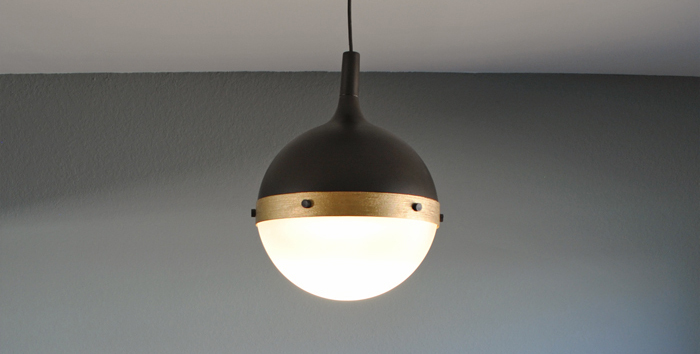 [Photo from thegatheredhome.com]
A little spray paint can go a long way, and this IKEA Väster hack is a beautiful example of how some glossy, golden and dark bronze paint, simply applied on a white lamp, can completely transform it. Sure, it's not the original Hicks pendant, but the steampunk submarine look is all there, ready to make us feel like our very own Captain Nemo. Our tip: complete the look with vintage editions of Jules Verne's classics on a dedicated shelf, or a vintage print like this one from Etsy.
Get the lamp: ikea.com
Get the directions: thegatheredhome.com
Bemz-ify Your Sofa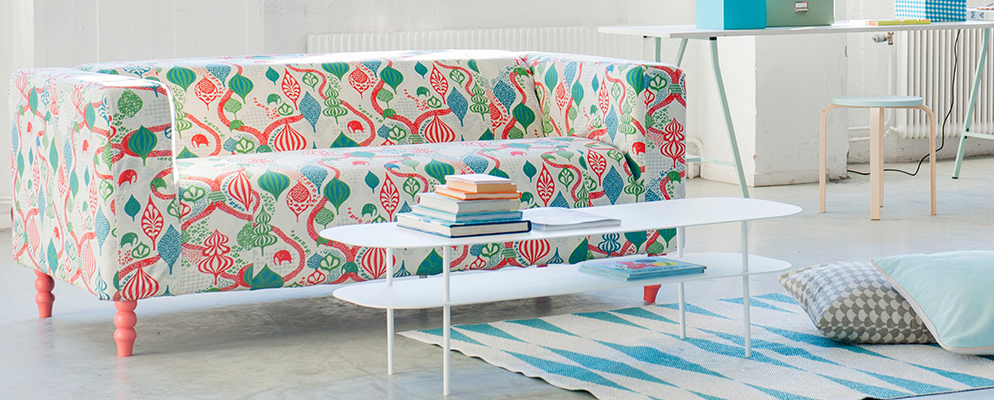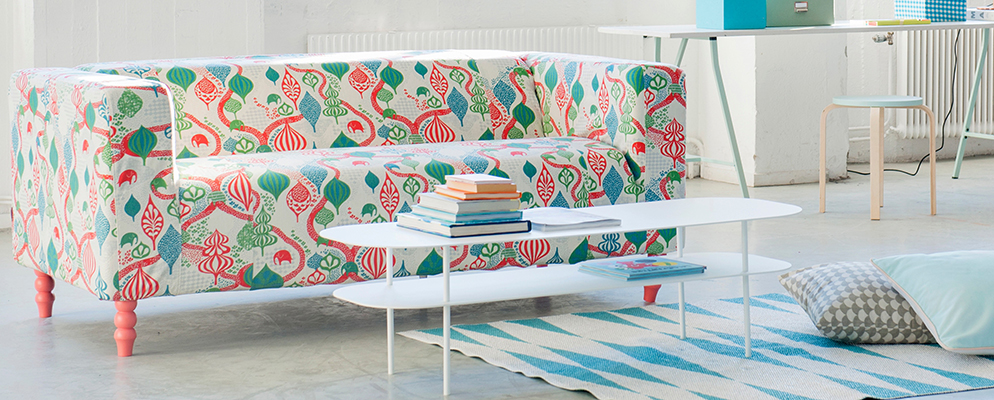 [Photo from bemz.com]


Sewing not your cup of tea? No problem. According to Canadian-turned-Swedish (see a trend there?) designer Lesley Pennington, she started Bemz when she realised that "what we really want is to make personal design choices for our living spaces". The company, which recently celebrated its 10th anniversary, offers slipcovers for IKEA sofas and chairs in a wide range of colours and textures. Our tip: match with cushions of different sizes for a dynamic, modern look.
Get the Bemz slipcovers: bemz.com
Faux Fornasetti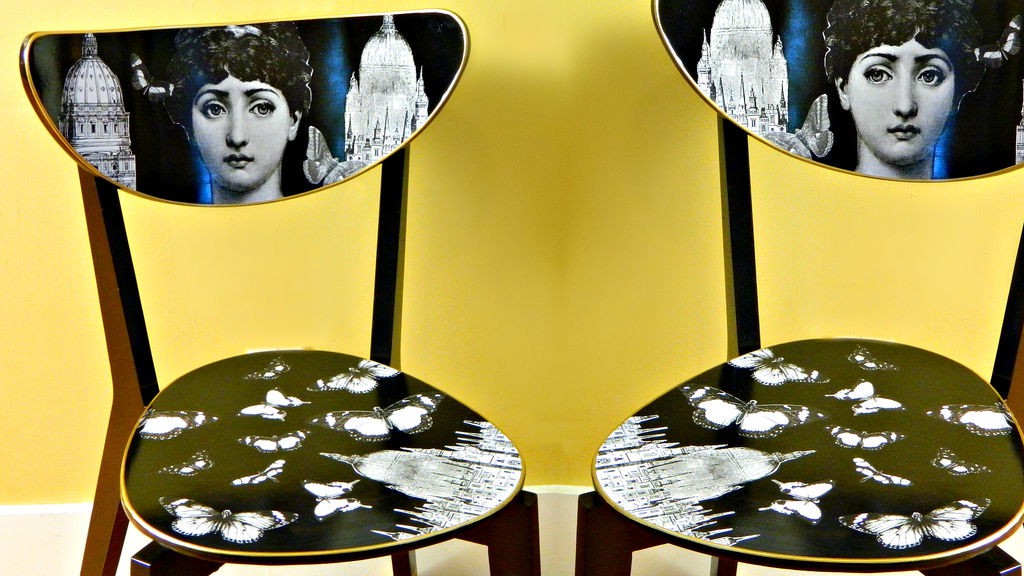 [Photo from instructables.com]
You don't need to be a Fornasetti fan (with a wallet to match) to appreciate and make use of this simple yet effective hack to revamp your IKEA chairs. In fact, the beauty of this trick is the very freedom to experiment with your favourite prints and patterns to recreate a vintage-inspired look. Our tip: try different arrangements and colour combinations before settling on a particular design.
Get the directions: instructables.com
A Sink With Style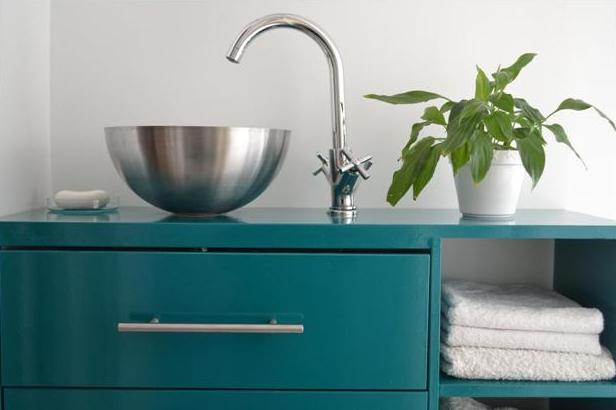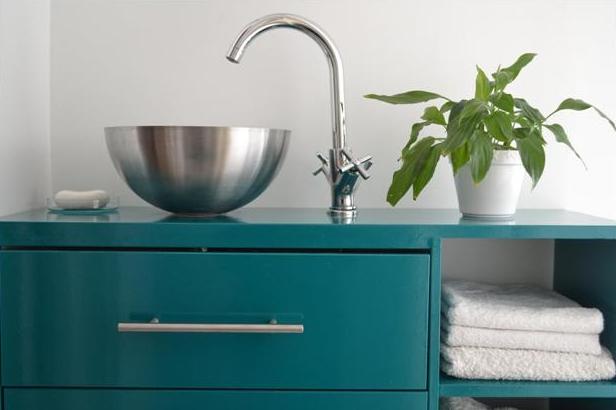 [Photo from ikeahackers.net]
Feel like tackling a bigger project? Look no further than this IKEA Rast drawer chest turned into a bathroom vanity, complete with a sink made out of an IKEA Blanda Blank salad bowl. Simply brilliant. It might be easier to start with a larger cabinet, but either way, the final result is sure to impress. Our tip: when working on bathroom furniture, always make sure to waterproof your pieces with two coats of water-resistant finish.
Get the drawer chest: ikea.com
Get the salad bowl: ikea.com
Get the directions: ikeahackers.net
Article by Livia Formisani
Ikea may be omnipresent in all our lives, but who is Sweden's greatest ever export?