';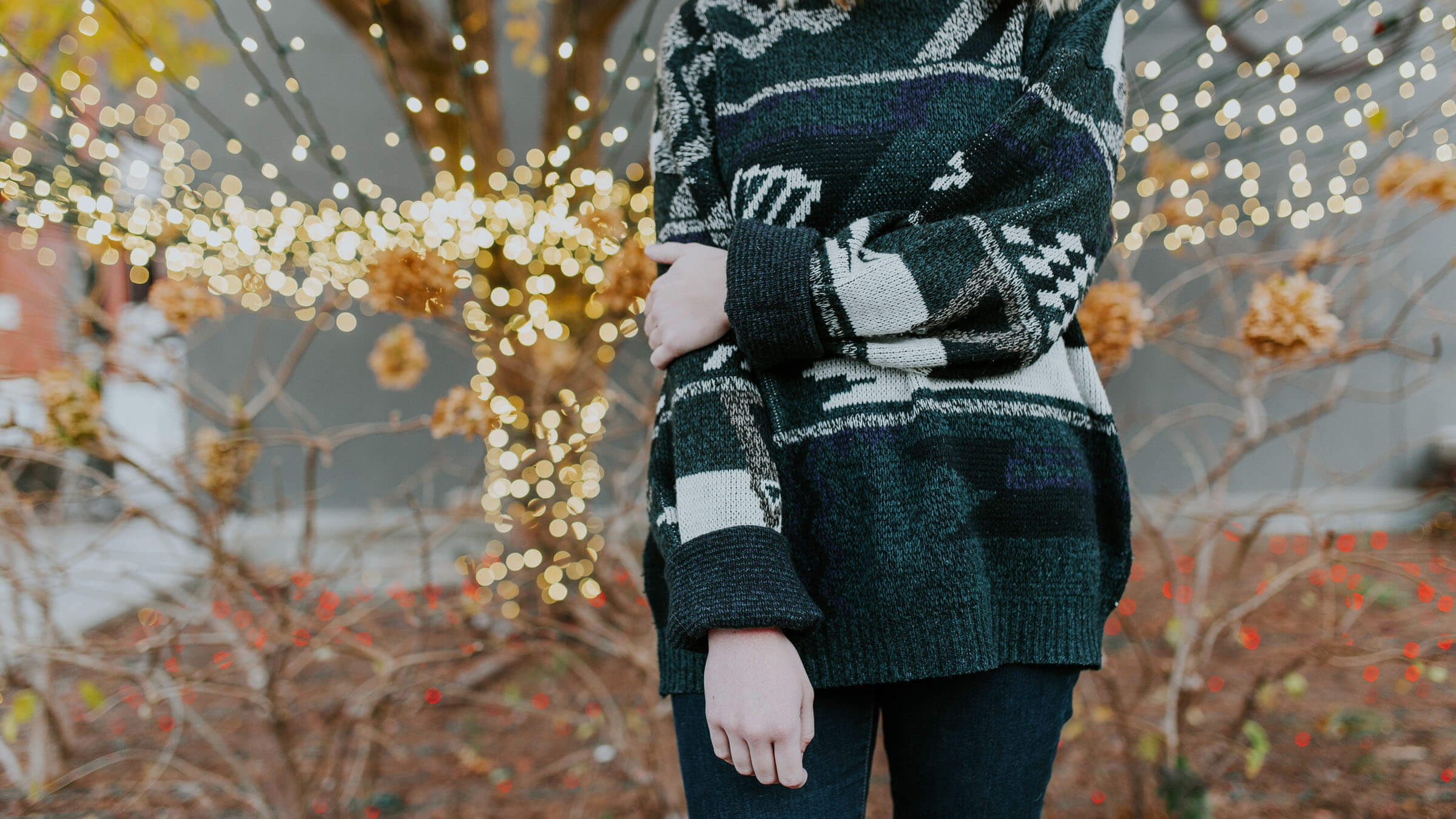 ;
When it comes to sweaters this time of year: the bigger and baggier, the better. Still, there's cause to be wary. As comfy, cosy and trendy as they might seem, the oversized look can be a little tricky to pull off. Worn wrong, it can look as though you're swimming in a sea of wool.
Fear not. Follow these tips to master the look and march confidently into the season.
Be Size Wise
When making size decisions, remember: You want to look chic and trendy, not like you're drowning in a duvet. Proportions matter – more so if you're petite, says Kelly Tucker of petite fashion blog Alterations Needed. Stick to your standard size for sweaters that are purposefully designed as oversized, paying attention to placement of waist seams, bust darts and overall cuts, or choose a regular sweater in a size or two larger than your usual. If the sleeves are too long, wear them gathered at the cuff or elbow. For a more structured look, roll the cuff a few times.
Prefer alternative looks? Then let the sleeves hang freely – sure they'll take a bit of getting used to, but they'll keep you toasty and warm (no need for gloves).
Balance Out The Bulk
Like it or not, the truth about the oversized knit is that it has a tendency to make you look bigger than you actually are. The easiest way to tackle the problem is to pair it with form-fitting or narrow bottoms (as shown in the video). Think skinny jeans, leather or pleather pants, and dark leggings. You can also minimise slouch by wearing the sweater half-tucked in the centre as demonstrated here, allowing the sides to hang freely.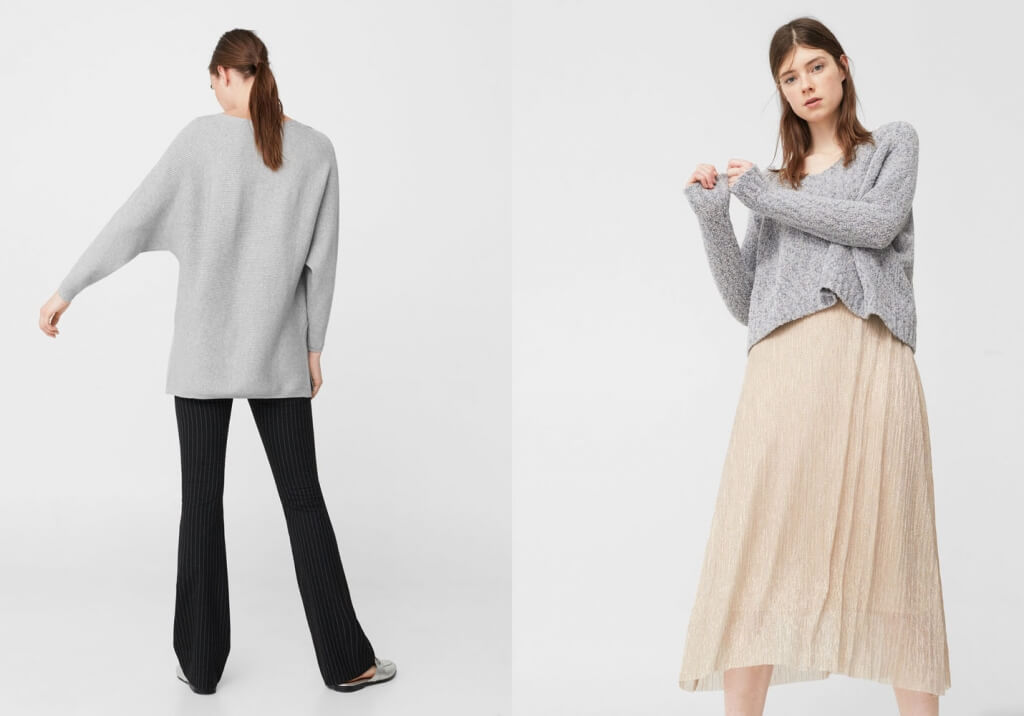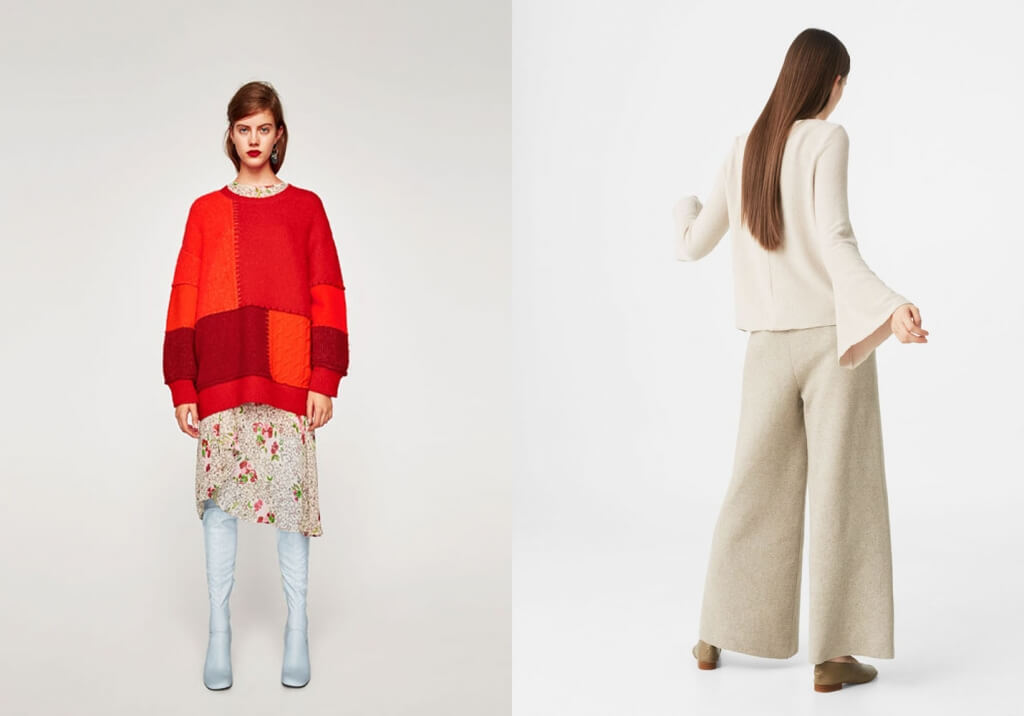 [Photos at left and far right: Mango, Photo at centre right: Zara]
Alternately, combine with a dress or skirt and play with texture to balance out volume. As fashion editor Tamu McPherson shows us, throw the slouchy jumper over a knee-length cocktail dress in a soft satin or silky finish, maintaining the same colour from head to toe. By intelligently pairing and simultaneously matching, you can slim out the silhouette effectively and effortlessly.
Layer It
No! Throwing on an additional layer over an already nubby knit won't make you look like you're dressed for a polar expedition. Au contraire, it can flatter and even make you look slimmer – if done right. 
Who What Wear has great street style inspiration on teaming a slouchy sweater with a biker jacket, a classic woollen coat or duster, over a slip dress, on top of an oversized shirt and/or along with a blanket scarf. And if you're contemplating a large roll-neck sweater, watch how fashion editor FiFi Milne of The FiFi Report pairs a charcoal turtleneck with a white silk shirt, wide leg pants and suede wedges for a casual evening look.
Show Some Skin
To avoid getting lost in a pile of fabric, show a hint of décolletage by letting the neckline droop over one shoulder, or expose a bit of leg by combining the knit with a generously slit skirt. Better still, wear a long sweater all by itself and pair with over-the-knee boots. See here for ideas.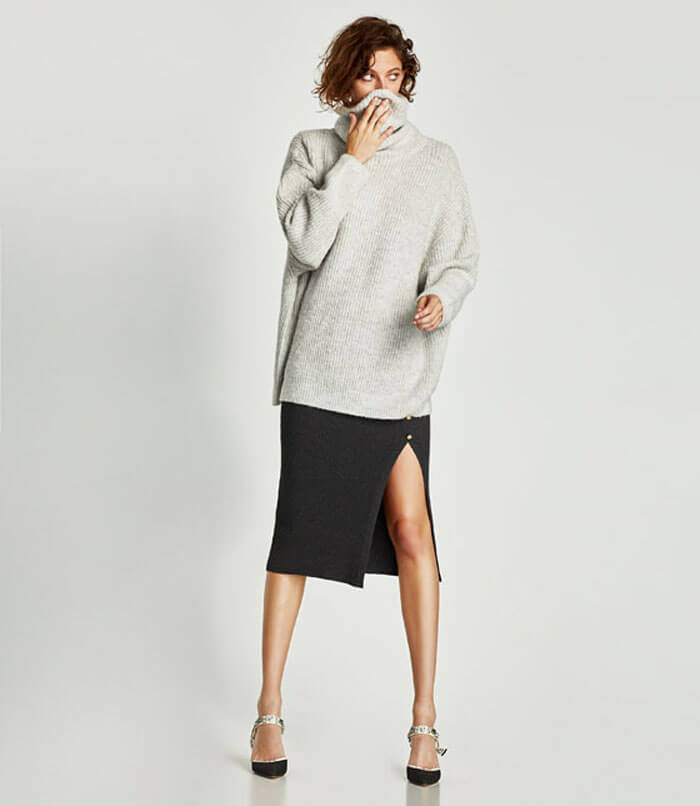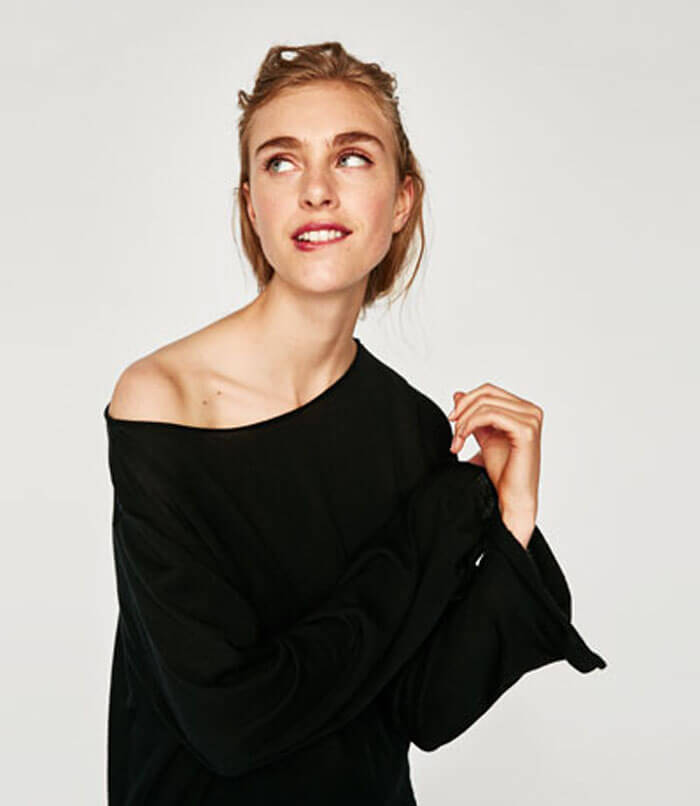 [Photos: Zara]
Accessorise
Worried about a super-sized sweater truncating your height? Wear pointy-toe heels to create the illusion of length. Heeled ankle booties, knee-length boots or over-the-knee boots with heels work just as well.
As for belts, wearing one isn't mandatory, says LA stylist Lauren Messiah, but if you decide in favour, avoid narrow and flimsy styles that cause chunky knits to bunch out unevenly at the waist. Instead, go with a broad belt (e.g., an obi-style wrap belt) to draw attention to the waist.
Whether or not to accessorise with jewellery depends on the overall look. We say, layer with necklaces to elevate a minimal look, not otherwise. Finish off with a small clutch or bag slung across the chest, or even an eye-popping hat – try contrasting or vibrant colours for an element of surprise.
Does the whole oversized sweater look work for you?