';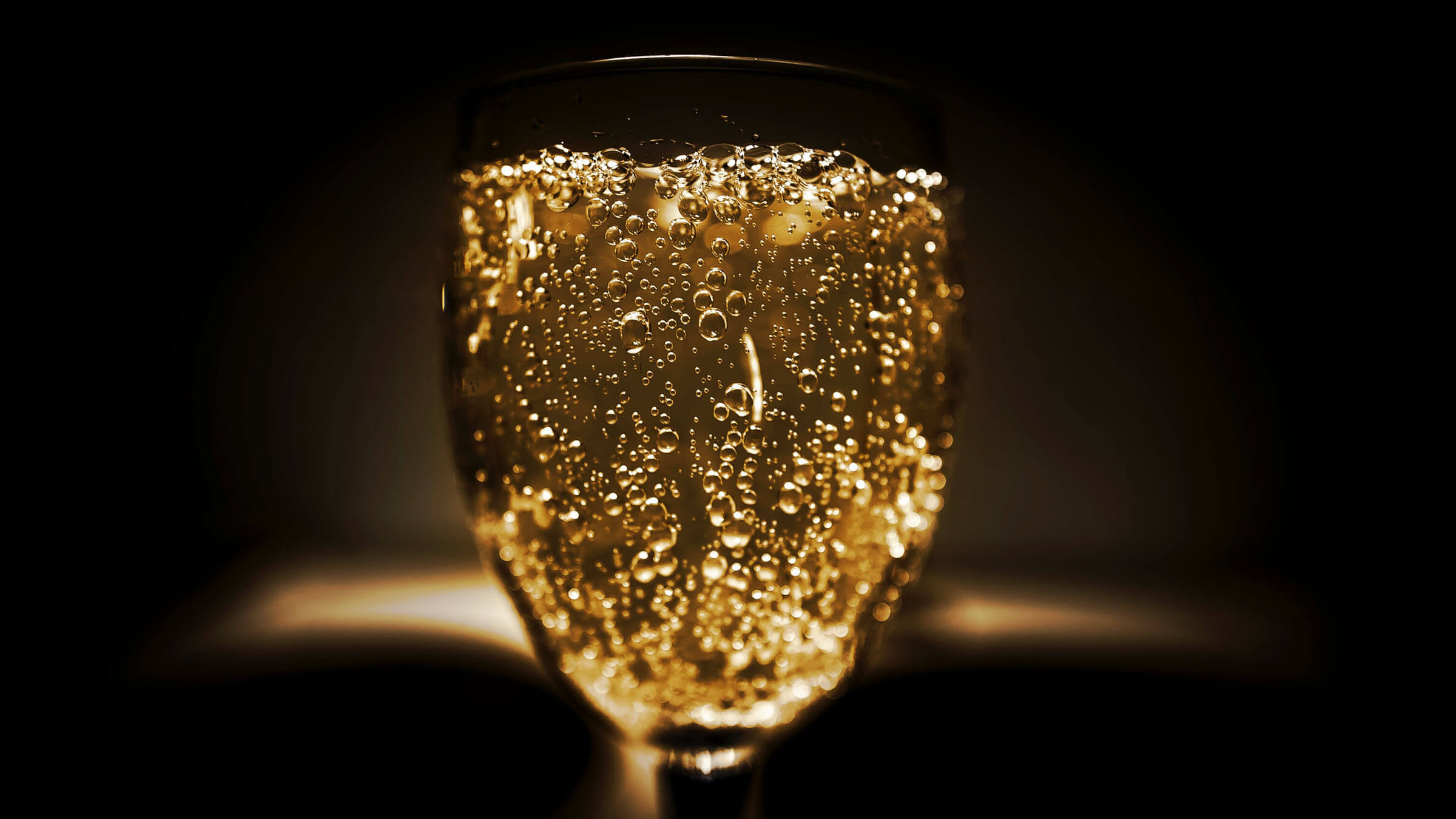 ;
Valentine's Day is one of the busiest nights of the year for most restaurants, but there's a saying among experts that "the pros stay home" on February 14th – meaning you're in good company opting instead for an intimate meal at home. Not sure how to pull it off? We've got everything you need to plan a flawless and romantic feast for two.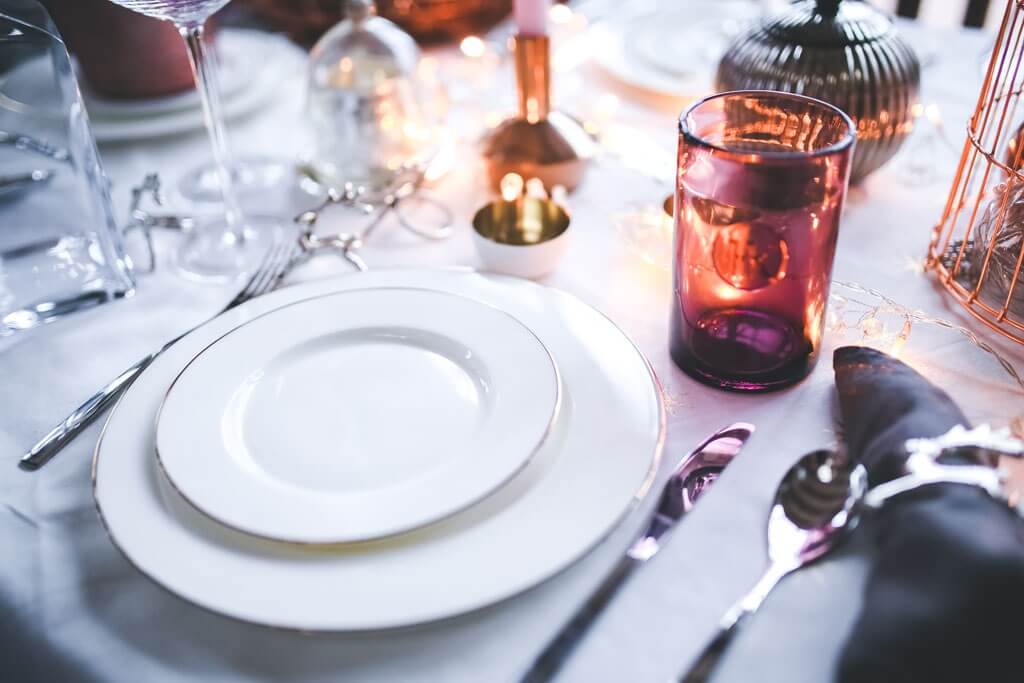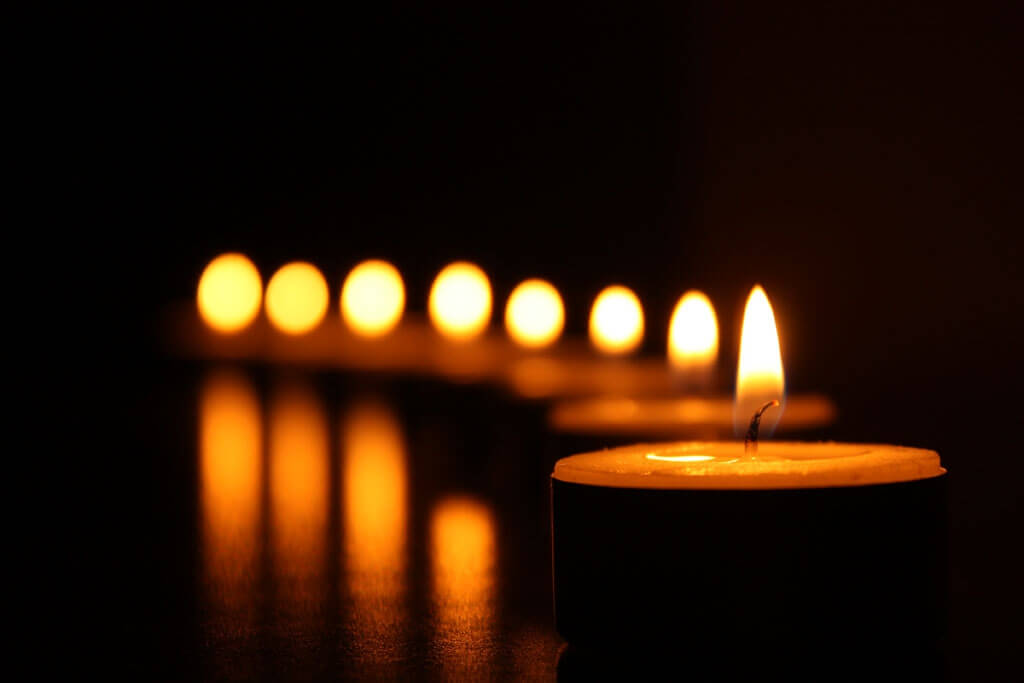 Location, Location, Location
Ideally a romantic dinner at home will be in your own living space, where you're comfortable in the kitchen and can easily plan and prepare. If that's not possible, consider your partner's place, or even a friend's house. What's important is that you can be alone with minimal distractions. Choose a time when roommates and family or friends will be somewhere else, and arrange babysitting for children. Alternatively, don't be afraid to get creative and go non-traditional – maybe a picnic in the park is more your style? Or a romantic scene set on your building's rooftop?
Set The Tone
Romance is a mood, after all, so set the stage by creating a comfortable and relaxing atmosphere. Lighting should be soft and only moderately low (no one wants to eat in the dark), and candles are of course a popular choice (unscented, so they don't compete with your delicious cooking!). Music should also be low and slow, and don't forget to embrace the relaxation vibe yourself. Grab a glass of wine and complete as much of the prep as possible before your date arrives: rushing around them in a frenzy is decidedly unromantic.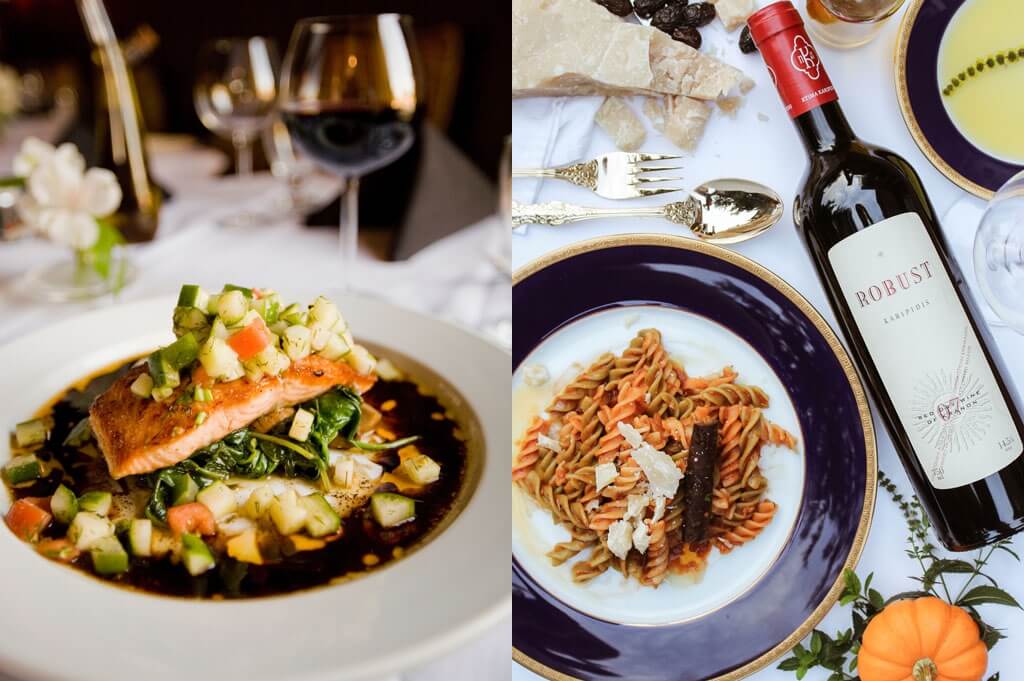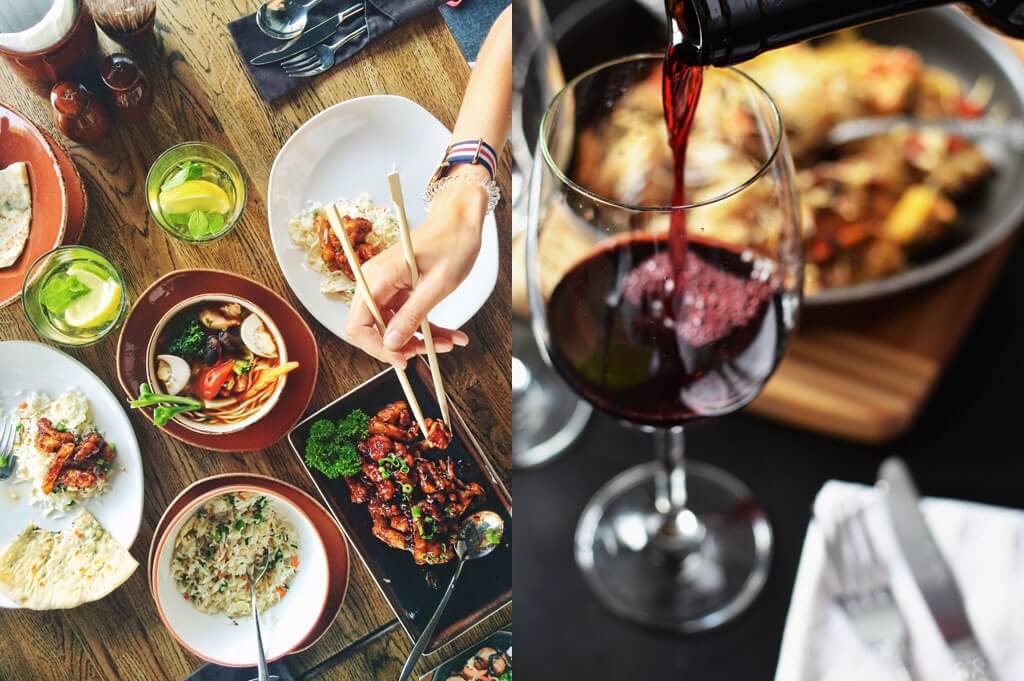 Make The Menu
A three-course meal of soup or salad, main dish and dessert is plenty unless you're comfortable handling more. Choose favourite foods you know both you and your partner will enjoy, and aim for elegant but also simple and at least somewhat familiar – this is not the time to experiment with new recipes. Alternatively, if you do have your heart set on something tricky, do a practice run with a friend in advance to make sure it turns out and you can get the courses served without a lot of hassle.
Get Inspired
Need ideas on what to make? Narrow the list of possibilities to favorite foods – Italian? Seafood? Steak and potatoes? Look for recipes that include ingredients and techniques you're familiar with (to limit prep surprises in the kitchen), and remember that it doesn't have to be complicated to be luxurious and delicious. A classic side salad is all but foolproof, as is this deceptively simple raspberry dessert. And to make things really easy, you could even make the main course in your slow cooker!
Don't Go Thirsty
Wine is the traditional choice, and while the general rule of thumb is white for chicken or seafood and red for steak, there are of course more options than that when it comes to actually choosing a bottle. Your best bet is to ask for a recommendation at your local wine shop after you've chosen your menu. In the mood for something else completely? Champagne is romantic and pairs well with many appetisers and desserts, or go with a unique signature cocktail like Red Sangritas or Romeo & Juliets.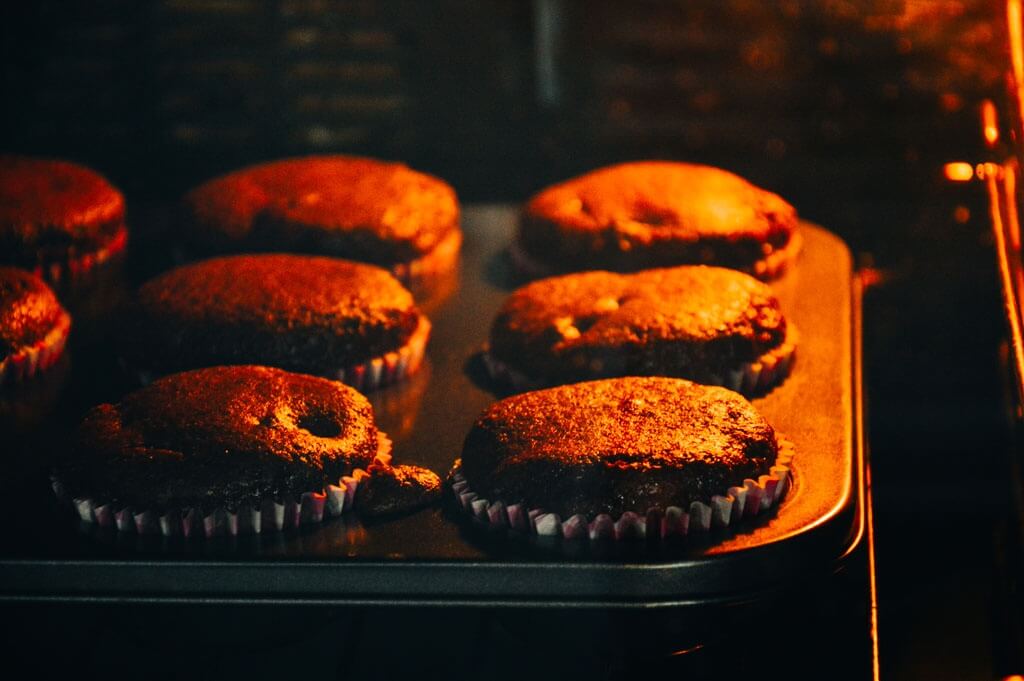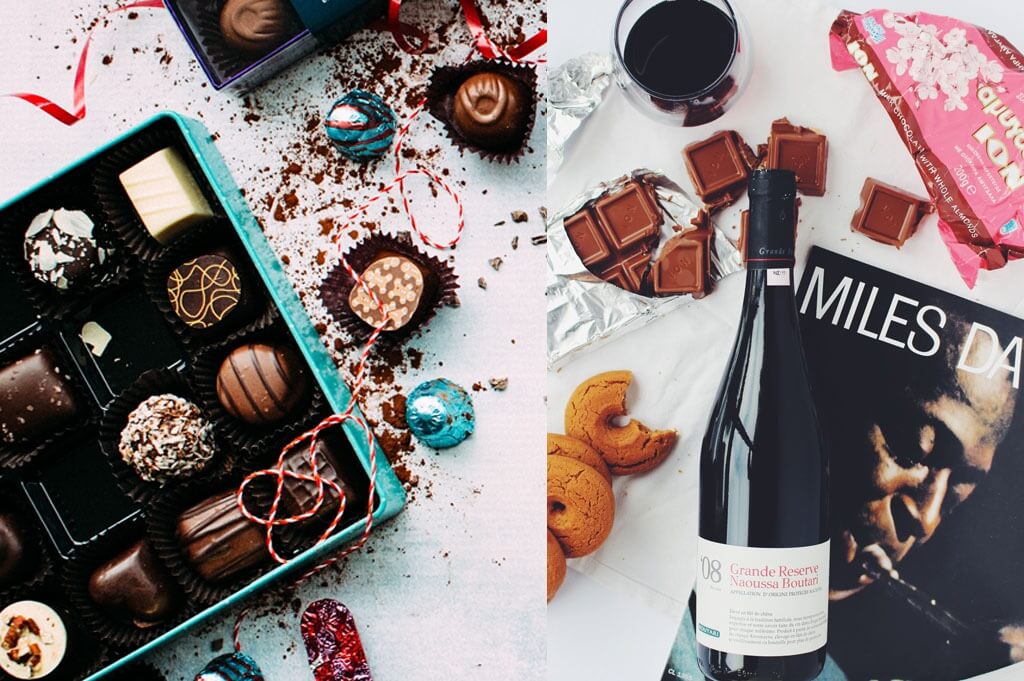 Plate It Up
When it comes to setting the table, use a matching dinner set if you have one, but don't worry about perfection – an eclectic mix can work if you embrace a theme and keep patterns and colours simple. Lots of white evokes elegance and shows off the food at its best, and adding a tablecloth will upgrade the space even further. Include a simple, low centrepiece of flowers and/or tealights (something you can easily talk over), and consider creating a decorative copy of your menu to complete the place setting.
Prepare For The Worst
Of course nothing will go wrong, you've got this! But it never hurts to be prepared, so just in case the worst does happen and your well-planned meal somehow becomes unservable, have a backup plan ready. It doesn't have to be complicated or fancy, stock a frozen lasagna and a few beers in the refrigerator, grab a takeout menu from a favourite local restaurant (just be sure they'll have availability on Valentine's Day), or have a meal delivery app at the ready. Then laugh off the disaster as a well-intentioned effort and memorable bonding experience.
Relax And Have Fun
Planning an intimate, home-cooked meal for someone special on Valentine's Day can bring with it a lot of anxiety and pressure to get things just so, but don't get too caught up in whether or not everything is exactly perfect. The whole point is to have a fun, romantic evening together, and that can still happen even if your pork chops turn out a little dry or the wine doesn't taste as amazing as you'd hoped. And even if the worst happens and you end up breaking out the backup plan, remember: it's ultimately about the company. Let your sparkling, charming self shine, and your date will be glad they came. XOXO
Article by Rigel Celeste
What is the key ingredient for your ideal romantic meal?