';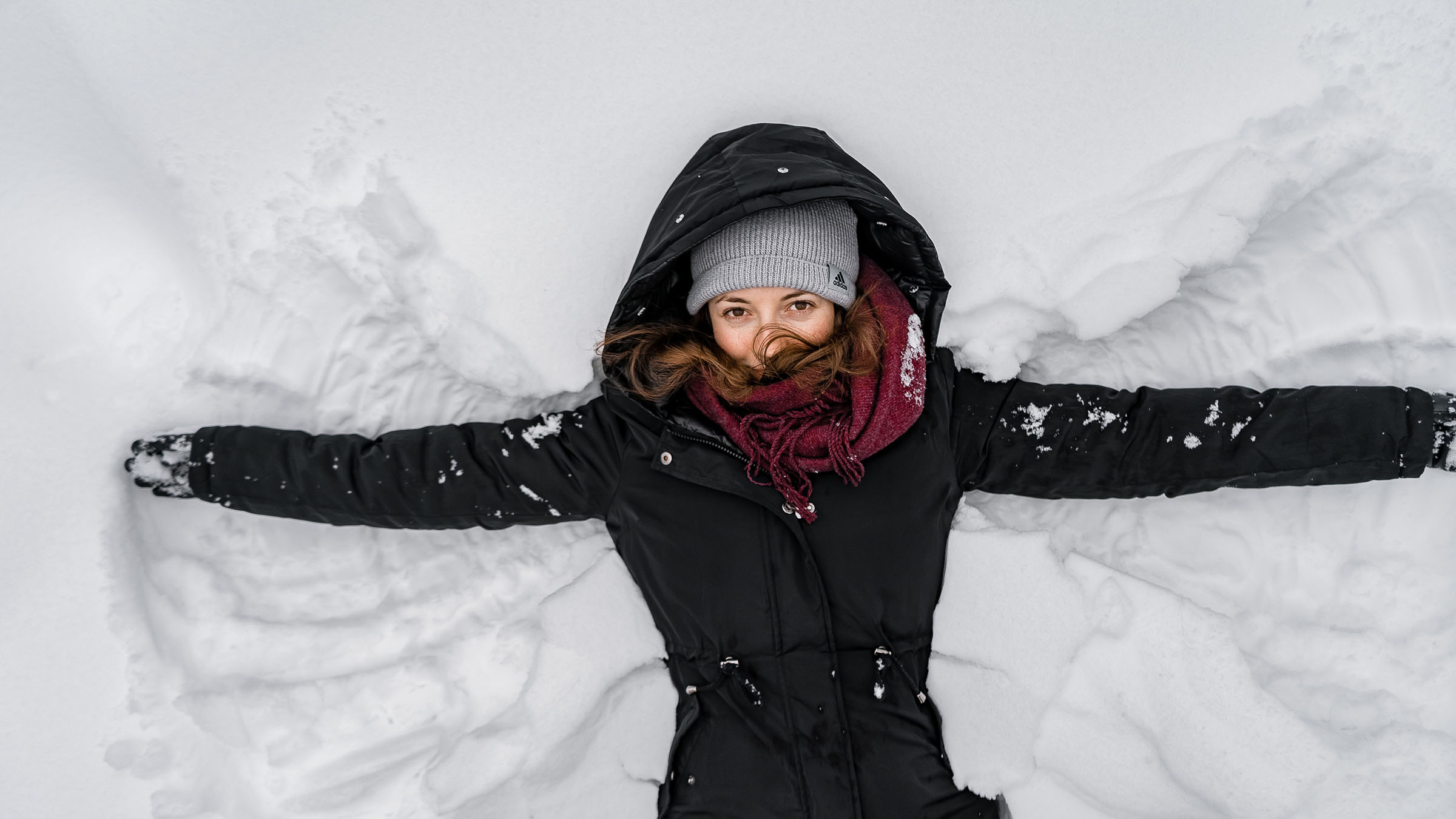 ;
Whether or not there actually are 50 different words for snow in the languages of Arctic peoples, there are certainly more than that many ways to enjoy it. If you're bored of snowball fights, fed up with sledding and just not all that good at carving the slopes, then try these unconventional snow-based activities instead. We promise they won't leave you cold…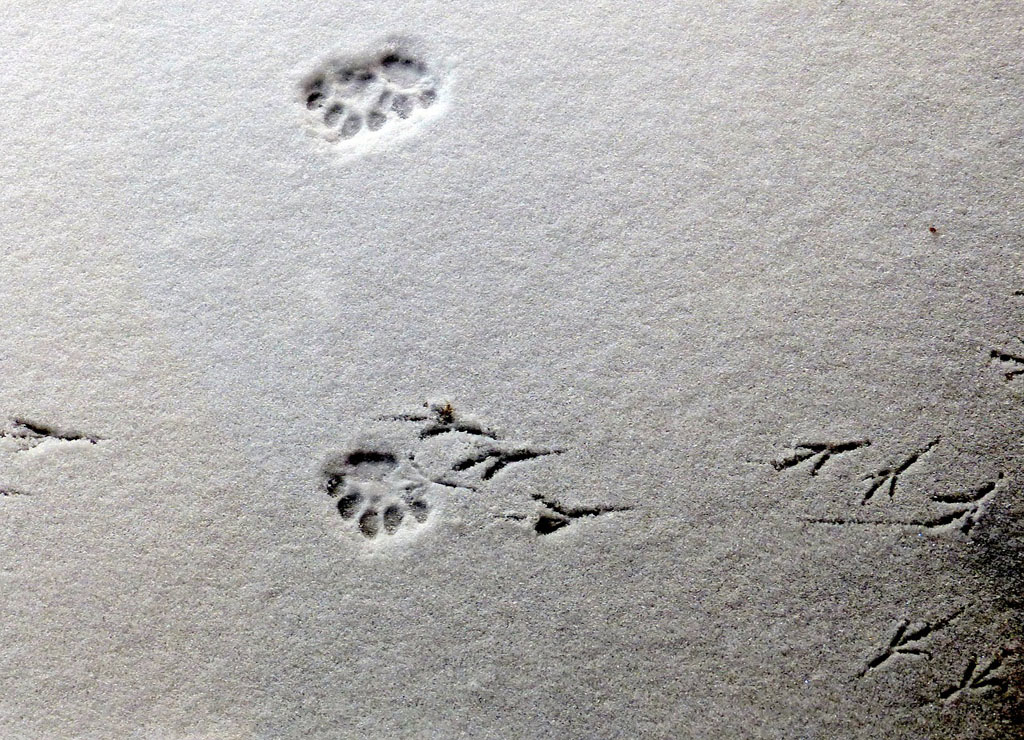 Learn To Read Animal Tracks In The Snow
There's something to be said of the simple thrill of jumping into a pristine mound of snow, but if you're looking for slightly more intellectual frosty fun, what better than to play Sherlock Holmes and try tracking paw prints through the snow? An enjoyable and educational challenge for children and adults alike, why not join forces with friends and family to try and identify the mysterious animal prints you find on your hikes, walks and in your very own garden – you can even divine the reason why they snuck out of their burrow, based on the gait patterns they left! You don't even have to carry around a clunky textbook, either; just download the iTrack Wildlife app (available for iOS and Android), which comes complete with a searchable database and detailed images you can even browse offline. After all, it's important to know whether you're on the trail of a hare …or a bear!
Attend The Sapporo Snow Festival
Looking to go a bit further afield for your winter fun? Pack your bags and head for the city of Sapporo on Japan's northern island of Hokkaido. What started as a small event in Odori Park back in 1950 has, well, snowballed into a popular annual tradition that's been going strong for the better part of a century. Known locally as Yuki Matsuri, the Sapporo Snow Festival features intricate, gigantic ice sculptures – some more than 15 metres high, looking like decorations for Princess Elsa's palace – created by competing ice-sculpting teams around the theme 'Enjoy the Ice'. The festival is spread across three different sites throughout the city, each offering various attractions and diversions, from snow slides and snow rafting, to live music, food stands and an Ice Bar. Warm clothes and shoes with good traction are a must, and be sure to stay after sundown to see the amazing ice sculptures illuminated by night. The festival runs until 11 February in 2020.
Build An Authentic Swedish Snölykta
"Snälla mamma, jag vill bygga en snölykta!" ("Please mum, I want to build a snowball lantern!") The cry of Swedish kids every winter as soon as the first snowflakes start hitting the ground. And you can picture them, their noses pressed against the windows, hoping to see if the falling snow is kramsnö (snow that can be packed together to make snowballs) or pudersnö (dry, powdery snow): the difference is crucial, as only the former can be used to build a snölykta! A snölykta is, in fact, a traditional snowball lantern made by creating well-rounded snowballs and stacking them to build a cone or an igloo, then placing candles inside. The result is a stylised, natural sculpture conveying a sense of harmony and cosiness. Tip: By leaving a hole at the top of the pyramid, you can prevent the snow from melting, as well as the flame from dying out.
Make Snow-Inspired Treats
"Watch out where the huskies go, and don't you eat that yellow snow!" Frank Zappa gives good advice. Eating snow isn't really as pleasant as it sounds anyway, unless we're talking about Russian 'snowball' tea cakes – sweet little round biscuits made with pecans and a dusting of powdered sugar. Using the one-bowl "dump and clump" technique, you could be curling up with these tasty sweets and a warm cup of Earl Grey tea in no time.
Alternatively, if you're looking for ways to incorporate some of the actual snow outside your door into a fun winter treat, why not try making ice cream out of snow? There are a variety of methods and flavours, but the easiest and most popular way to make it is to simply mix evaporated milk (or cream) with vanilla extract and sugar, then add to fresh snow. That's it! A snow day project where everyone in the family can pitch in, and then enjoy the fruits of their labour.
And of course, if you happen to find yourself in Canada this winter – or in possession of fresh maple syrup – then whip up some sweet maple taffy in the snow.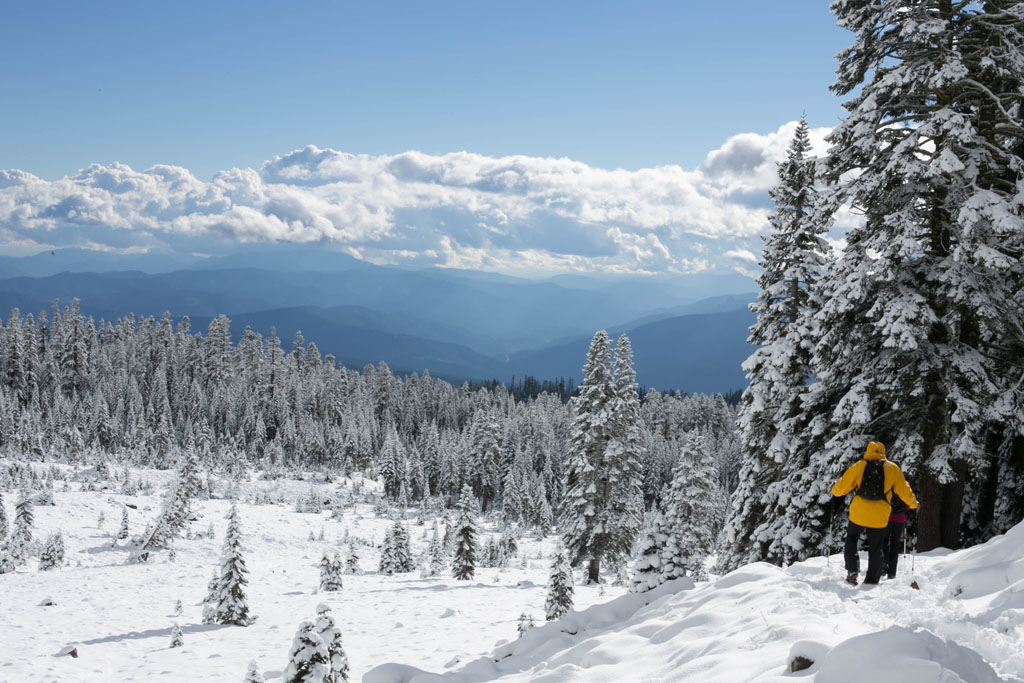 Take A Winter Hike
After all these delicious indulgences, it might be advisable to go for a stroll. And while you can certainly take a turn around the block, there's no denying that Alpine landscapes really take the cake when it comes to beautiful winter scenery that combines history with natural splendour. Throughout the Alps, from France to Italy, Germany, Switzerland and Austria, you'll find extensive networks of trails, many of which have been traversed for centuries by shepherds, farmers and others making their way through the mountains – and some of which are accessible even in winter.
Retrace the footsteps of Italian soldiers on the paths of the Great War in Carnia, stroll around the ice-covered lakes of Seefeld in Austria, take in the spectacular UNESCO-protected scenery of Switzerland's Fafleralp, or experience the breathtaking Valle d'Aosta next to the Cogne ski slopes with a view of the Gran Paradiso National Park. While you're there, why not try your hand at cross-country skiing, snowshoeing or even ice climbing? Whatever you do, just be sure to dress appropriately, notify someone of where you're going and be aware of the weather forecast. If you're not an experienced hiker, it's best to enlist the service of a local guide who can ensure you have a safe and enjoyable time in your chosen winter wonderland.