';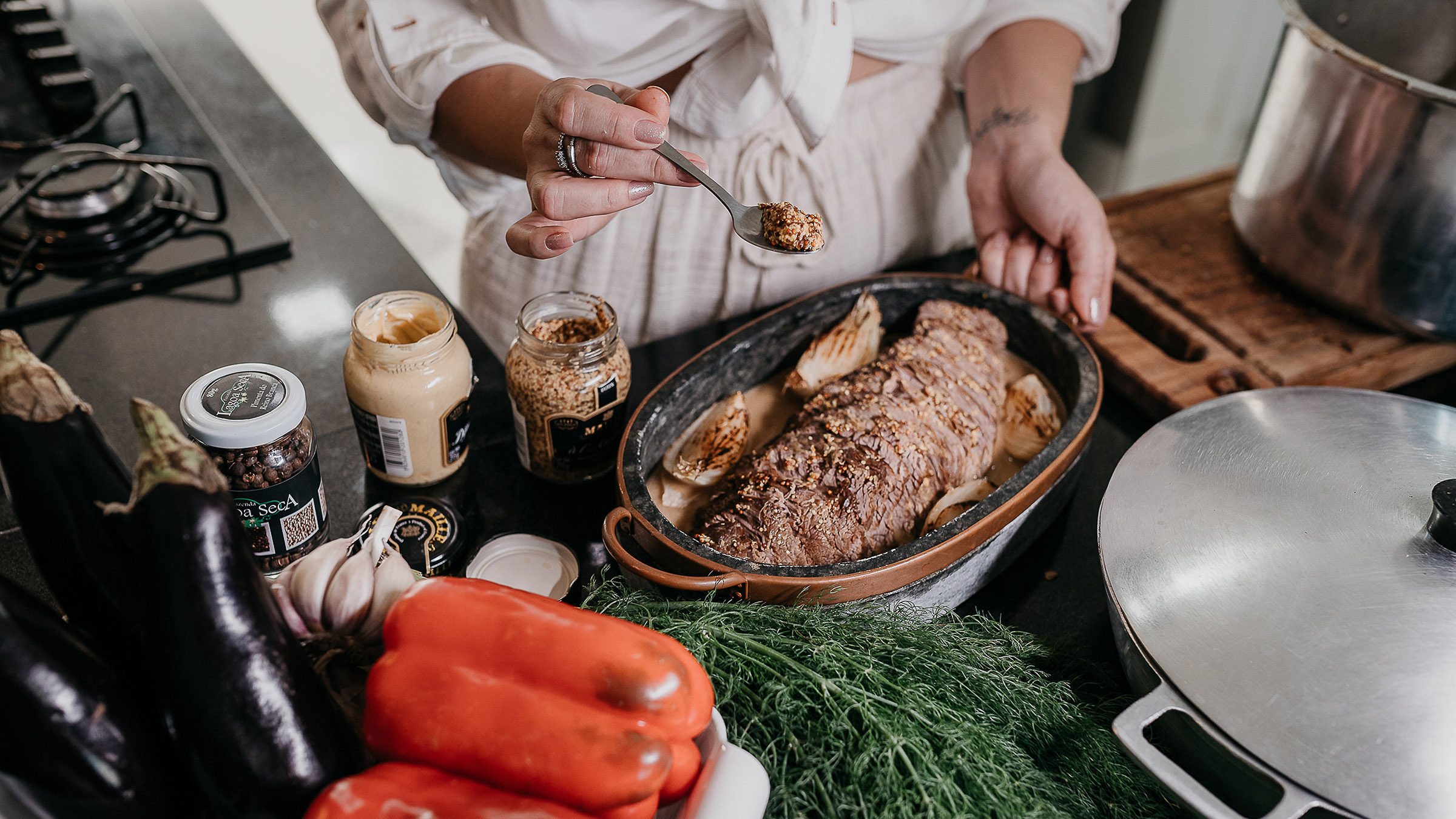 For many of us, discovering new flavours is a huge part of travel. We indulge in traditional dishes, visit markets to inspect the ingredients, and might sign up for a cooking class to learn the intricacies of local cuisine. Heck, we've even been known to book restaurants and food tours before our flights and hotels! 
If travelling for food is your jam, but your big summer trip plans are on hold indefinitely, then make food the focus of a fun and relaxing staycation this year. Take your tastebuds on a journey, all while staying in one place – at home and in your city.
Plan (And Drool) Ahead
If you were going on a trip, you would likely be making plans in advance: reading reviews and picking restaurants, food tours or cooking classes, watching food and travel shows, and making reservations at the places that tickle your fancy. Planning and anticipating is an essential step for your staycation as well: if you only start thinking about your culinary adventure once you turn your 'out of office' on, you're too late. 
Perhaps start by choosing a cuisine you'd like to focus on. How about immersing yourself in all things Italy without taking a trip to il bel paese, or perhaps learning about plant-based cuisine from vegan folks in your town, or discovering the diversity of Asian cuisines? Read up, pick out a few recipes, and don't forget to source any hard-to-find ingredients or kitchen tools, in-store or online, for any specific dishes you'd like to cook. A missing key ingredient could ruin your plans.
Take A Food Tour In Your Own City
Are you likely to hit all the major museums when you're out on your travels, but don't remember the last time you visited a museum in your own town? It's a common state of affairs, and the same likely goes for food tours: you've eaten your way through a dozen neighbourhoods abroad, but never thought of taking a culinary tour in your hometown. 
But you might be surprised: we bet you'll discover something new and delicious. You can find a culinary walking tour in most decent-sized cities these days, and if not, make your own: imagine how you would show fellow food lovers around your favourite neighbourhood. Where would you stop? What would you tell them about the food scene? What would you have them sample? Of course, you would need to do the legwork and eat and drink it all – in the name of research.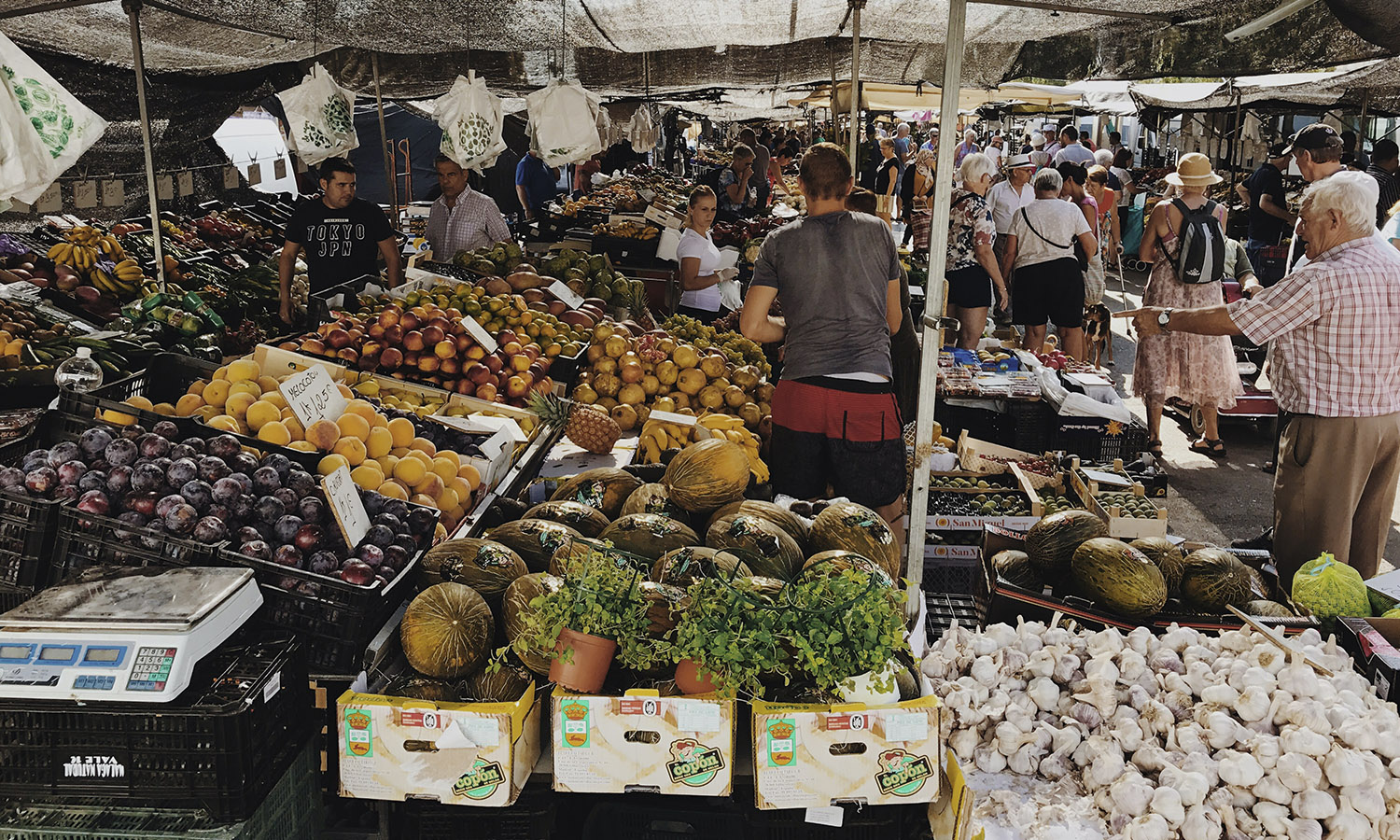 Go To The Source
As part of your research phase, go online to find out if there are any food or beverage artisans nearby where you can witness how your favourite products are made. Breweries, (city) wineries, butchers or cheesemakers often offer guided tours for curious aficionados. Be bold: if your favourite producer doesn't give formal tours, ask if you can 'intern' there for a day. It's an experience you won't soon forget. 
Experience The A.M. Food Scene
While sleeping in sounds tempting, getting up at the crack of dawn to witness a whole new side of your city's culinary scene can be just as tantalising. The early morning means a whirlwind of activity for the people who provide our food: you might see bakers in action, and taste bread fresh out of the oven. Maybe you'll witness a produce auction, or snatch the catch of the day from incoming fishing boats. Market stalls are being set up and opened for business, and you'll have the widest choice of the freshest ingredients available. 
Indulge In A Fancy Lunch
Talk-of-the-town restaurants quickly book out for dinner, but have you considered indulging in a long lunch? Weekday lunch hours are usually less busy, and often upscale restaurants lure guests in with better deals, too. Treat yourself, even if it means going out to lunch solo (here are some tips in case you find that experience a little awkward). The best part is, once lunch is over, you have the entire evening ahead to digest the experience.
Take A Cooking Class
There's always something new to learn when it comes to cooking, no matter how experienced you are. Sign up for a one-day workshop in your city or look for a great course online that you can follow along at your own pace. Whether it's learning how to make and roll your own sushi, honing your knife skills, or mastering the basics of sourdough bread, your inner chef will surely benefit – as will your table companions.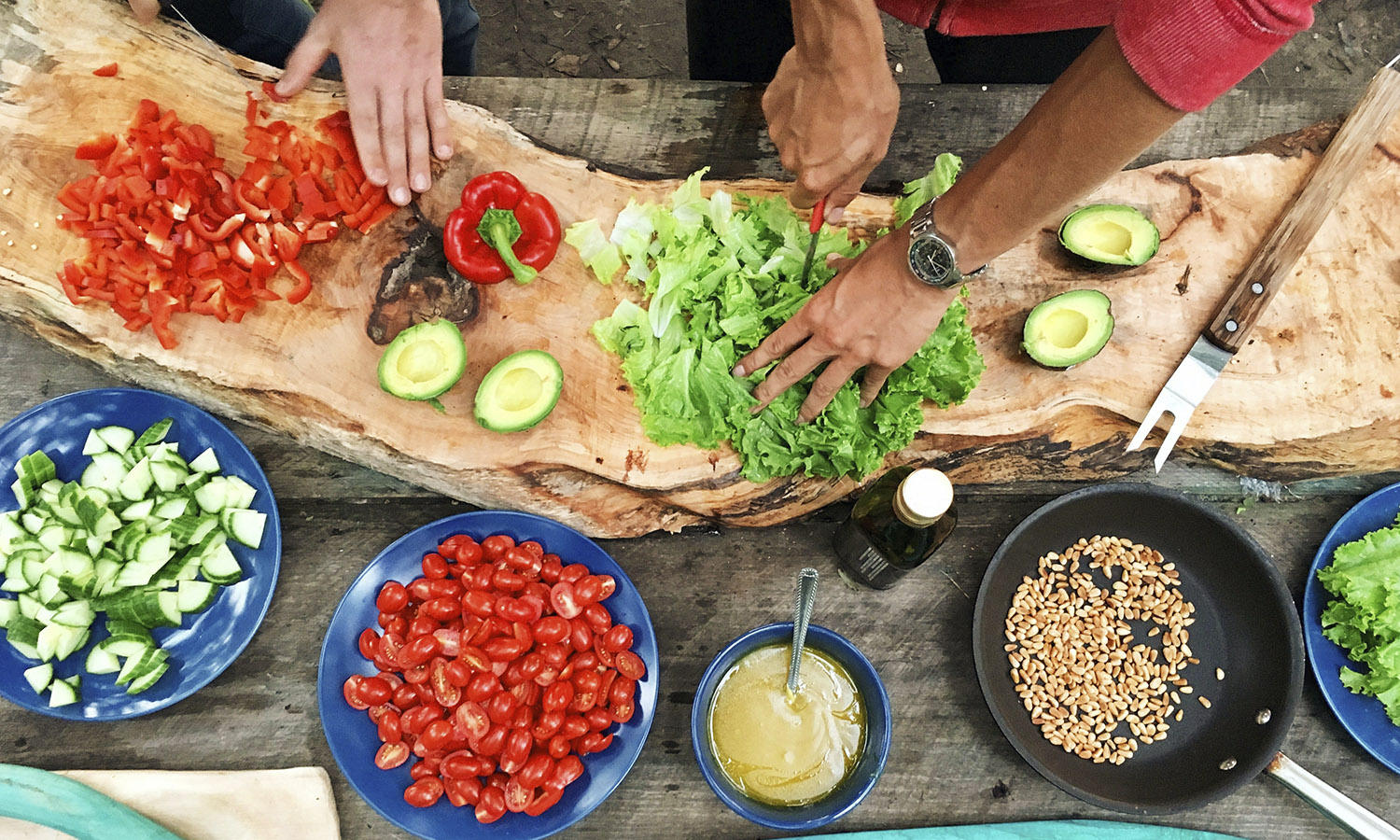 Train Your Taste Buds
If you're into food and flavour, training your taste buds will allow you to enjoy your food even more. Plus, putting into words what you're smelling and tasting is a great way to figure out your preferences. Sampling different apples with a worksheet is a fun activity to get the whole family involved, or maybe you want to try and compare various condiments in a blind taste test – you may discover you want to move on from your go-to mayonnaise or mustard!
Embark On A Multi-Day Culinary Project
Now that you have the time, why not tackle an ambitious culinary project that spans multiple days? You'll learn how to make an elaborate dish and get to devour the final product! Make fresh pasta one day, and authentic Italian tomato sauce the next. On the third day, you'll whip up a béchamel and build your own lasagna! Or start a multi-day ramen project: simmer a batch of broth on day one, make your noodles (if you're really dedicated) and braise some chāshū (pork belly) on day two, and prep the other toppings and slurp your soup on day three. Do some pickling and jarring over the course of multiple days to stock your pantry for the coming months, or even build a pizza oven and make pizza from scratch. 
Get Dinner And A Movie
TV dinners take on a whole different meaning when you're biting into the same thing as the characters on-screen. Some cities have culinary cinema events where you're served these dishes while the movie is playing, but you could do this at home, too. Binging with Babish (now Babish Culinary Universe) started as a YouTube channel recreating iconic foods from movies and TV shows, where you'll find Remy's soup from Ratatouille, risotto tricolore from Big Night or crème brûlée from Amélie. We have more ideas here.
Host A Dinner Party
Just as travel is about discovery, food is about sharing a tasty meal and a delightful moment with people you love. And just as any great vacation ends with a bang, so should your staycation. On the final day of your foodie journey, invite your friends and family over for a meal to show off what you've learned and accomplished – cook an impressive dish you mastered, serve beer from the brewery you visited, impart your newfound taste testing techniques, regale your guests with stories of kitchen mishaps and successes. Perhaps you'll find that you have more souvenirs from your 'trip' than expected.