';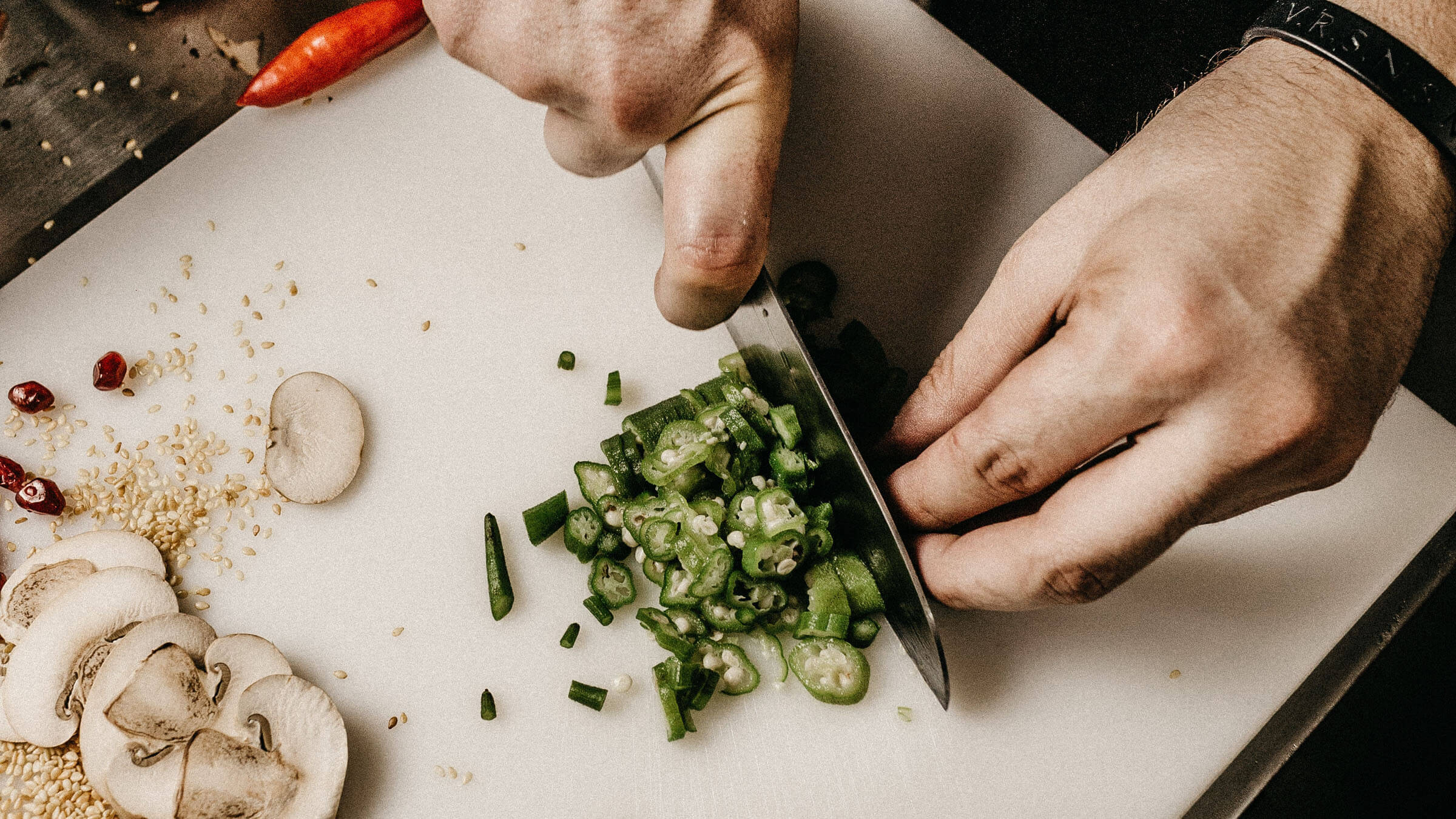 ;
Have you ever watched a cooking scene in a movie and wished you could just reach in and eat whatever the characters have made? Ever wondered what the Five Dollar Shake in Pulp Fiction might taste like, or wished that Willy Wonka's factory was real so that you could sample its delicious sweets?
Well, the astronomic rise in cooking channels on YouTube has led to an interesting emerging trend: recipe channels that replicate fictional foods from the silver screen. And while not every food on film comes with an exact recipe to follow, the expertise of online foodies should not be underestimated – they can whip up dishes that look just like they do on screen, and taste how you would imagine!
Victual Reality
Channels such as Binging With Babish have made headlines in America, with videos replicating the Cubano sandwiches from Chef, the strudel from Inglourious Basterds and the cooking scene in Goodfellas. Such is the success of the channel – tapping into both gastronomy and pop culture – that creator Andrew Rea has been able to make it his full time job, appearing on talk shows and even publishing his own cookbook that features a foreword from Chef star Jon Favreau. CinemaSins, a channel we spoke to in August about their videos satirising the 'mistakes' in famous movies, have also produced a series of videos called Movie Recipes, although their methods are designed more to gently poke fun at film rather than create a culinary masterpiece.
Outside of the US, other creators are bringing the movies to life via the dinner table, too. One channel making an impact in multiple languages is La Cooquette, a Honduran Youtube creator who, at the time of writing, has over 880,000 subscribers across her English- and Spanish-language accounts. The channels revolve around food and travel, including videos featuring food from the world of entertainment. Among these recipes are butterbeer from Harry Potter, and the eponymous recipe from Pixar's Ratatouille!
"I started the channels with my husband, the first one and main channel in September 2013, and the second channel that we later dedicated to just English videos started in October 2014," says María Sierra, the channel's owner and star. "We actually started with videos in English on the main one, but then many Spanish speakers wanted the recipes in Spanish, too."
The Creative Process
The videos enjoy a high production value, a reflection of the time and energy that go into every new episode, as well as the expertise put into practice on the channel. "My husband studied film, and he set the standard of having really well shot and edited videos," she explains. "Now we have a full-time employee who films and edits most of my recipe videos, though my husband is still in charge of the travel ones.
"A recipe video usually takes between 3-5 hours of filming and about 10-12 hours of editing, including back-and-forth feedback. However, you can add on top of that about 3 hours of research, and then at least 2 hours of all the promotional content and posting we do on the side to bring traffic to the videos. So in total, about 18-22 hours per recipe video."
Some of the most popular videos on the channels have been movie- and TV-related – videos like the Ratatouille recipe and a Simpsons-themed donut recipe have over 1 million views each. But how does a particular recipe make it to the channel? Maria puts a great amount of thought into which beloved franchises are picked for videos, and it usually comes from the heart. "I love to recreate dishes from the films and shows I've grown up with, and also new ones that come along," she explains. "I prefer choosing things from entertainment that I personally like, but since my audience is very fond of those videos I've also given them a few chances to pick the dish."
Fan Food Faves
Her audience is constantly offering future recipe ideas, which can even lead to new discoveries for Maria herself. "Whenever I publish a recipe related to entertainment, I get thousands of requests for new ones, even for dishes that are very specific, and even from movies/shows that weren't too popular in their days. I like discovering the cult classics of others this way, too!"
However, with many of the recipes, it's not as easy as simply looking up a method and filming it. "I do a lot of research!" Maria reveals. "I try to watch the show/movie if I haven't seen it, or at least watch numerous scenes featuring the selected dish. Then I go to forums – fan forums and wikis are the best for finding out the nitty-gritty details of something. There are times where a dish's recipe is even shared by the official page of the movie/show, but I try to always give it my personal spin. This happened with the Harry Potter butterbeer recipe: the recipe was posted on Universal's website (since they serve it at the parks), but I preferred to do my own spin-off and make a hot version of it since, in the Harry Potter books, the kids mostly have hot butterbeer. I usually test-taste a recipe once or twice before I film it."
A Taste Of Success
As with any YouTube channel, the success of a new video is down to the fans, who will make their voices heard – whether they love or loathe a particular new entry. For Maria, the response to the movie-themed videos has been overwhelmingly positive, with some fans even taking to their kitchens to create their own versions.
"The majority of my audience loves these recipes!" she says. "Sure, there are some who maybe haven't seen a certain show or movie, but they still like the video, and I actually get photos of them recreating the recipe in their own homes. Some hardcore fans of the franchises have sometimes disagreed on a way that I represented something, but that's usually just one or two versus thousands of people who enjoyed the recipe. I also don't have some of the ingredients sometimes, or can't recreate the exact colours of a dish, but I do mention that in my videos and say that I try to do my best, and I think people understand this!"
One of the biggest contributions YouTube and other streaming services have made to pop culture is a way of sharing enthusiasm for a particular hobby or passion. Years ago, it may have felt like you were the only person in the world who knew everything about Disney movies, or Star Wars, or anything in the media landscape. Now, our connected culture allows us to engage with people who share in our excitement. It isn't always perfect, but at its best, it can turn an interest into something that brings friendships and happiness.
For the creators of these channels – and their audiences – food from the movies is yet another way to engage with and immerse oneself in a favourite film, show or franchise. We can celebrate the world that has been created in a fun and delicious way. After all, if we're able to dress like our on-screen heroes, visit the lands they live in at theme parks, and explore their histories online, it's only natural that we might want to eat like them, too!