';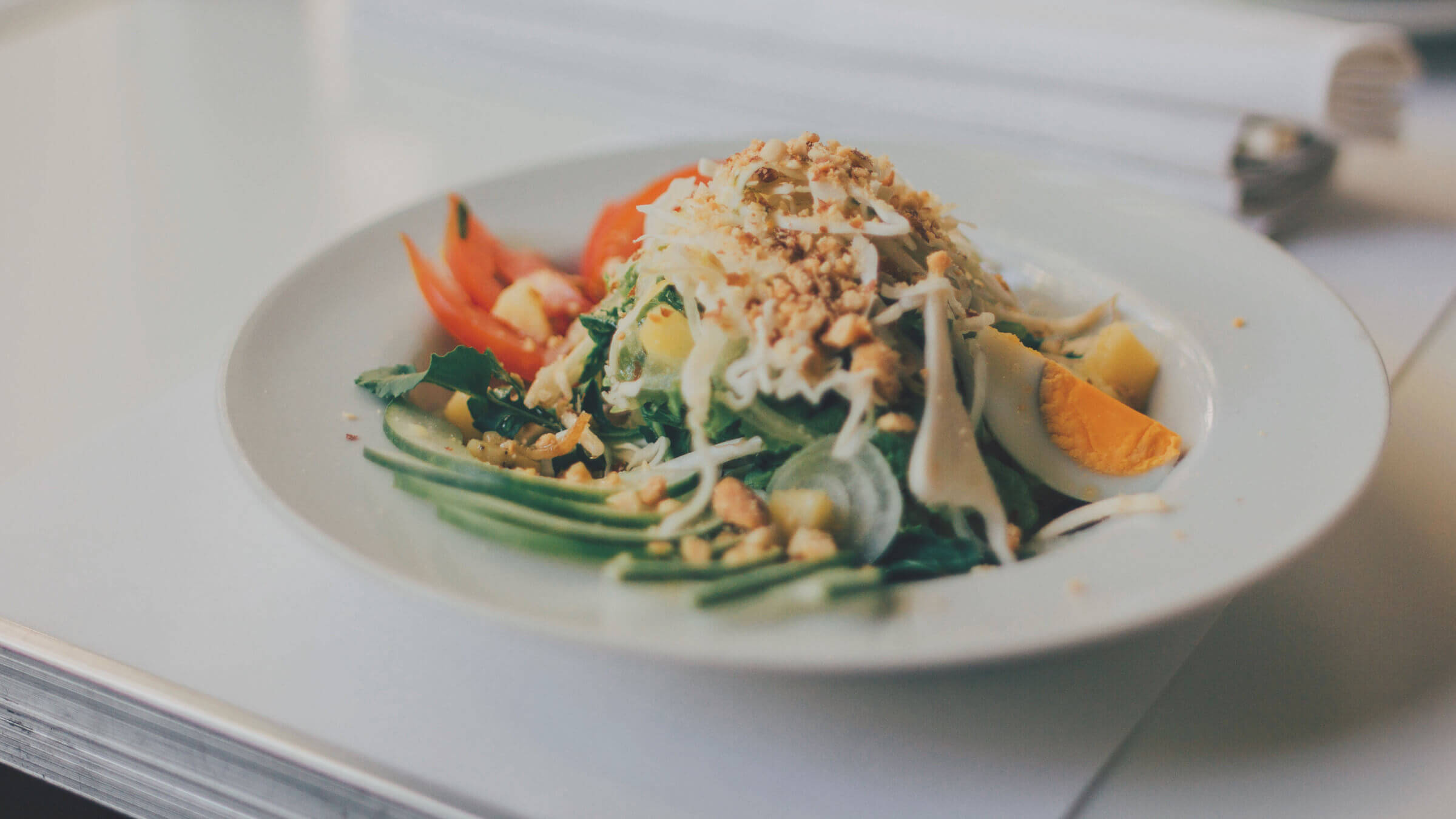 ;
Got the staples? We got three different experts – an acclaimed American nutritionist, an Aussie best-selling author and entrepreneur and an Executive Chef and restaurateur to mastermind varying healthy recipes for breakfast, lunch and dinner using a small but versatile and easily available set of ingredients. Come, explore the possibilities.
Healthy And Wholesome By Kristin Kirkpatrick
Award-winning American dietician and author Kristin Kirkpatrick's list of credentials include serving on Dr Oz's medical advisory board, managing the Wellness Nutrition Services at the Cleveland Clinic Wellness Institute in Ohio and presenting on a variety of nutrition and wellness-related topics on American television, as well as contributing to several reputed national magazines and newspapers. Here, she shares her list of power foods found on any supermarket shelf, and tells how to prepare them for a day of healthy eating.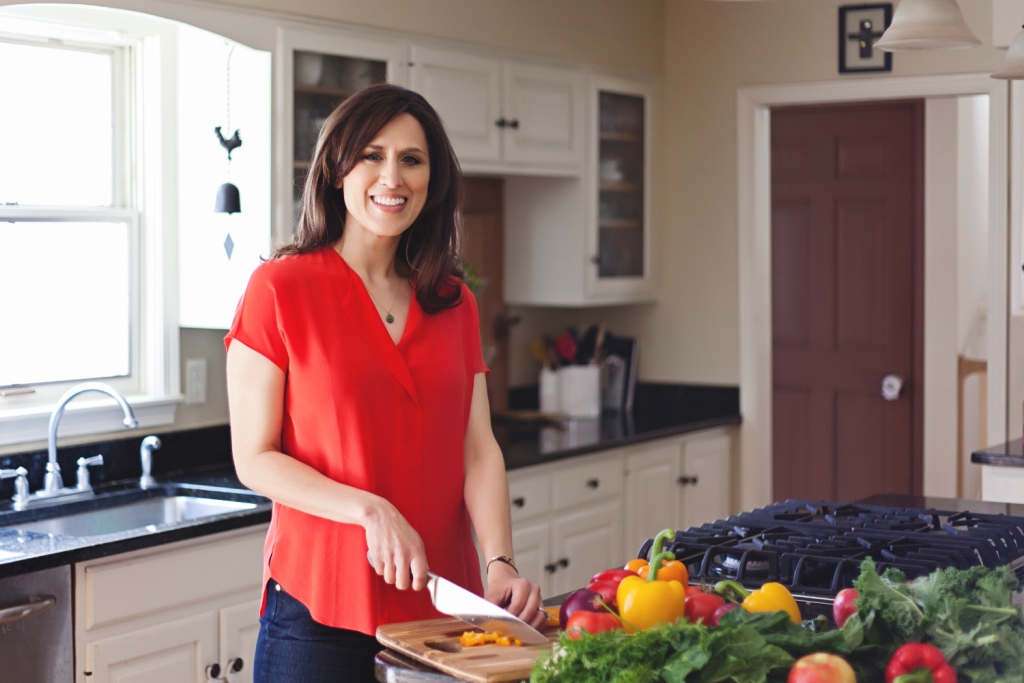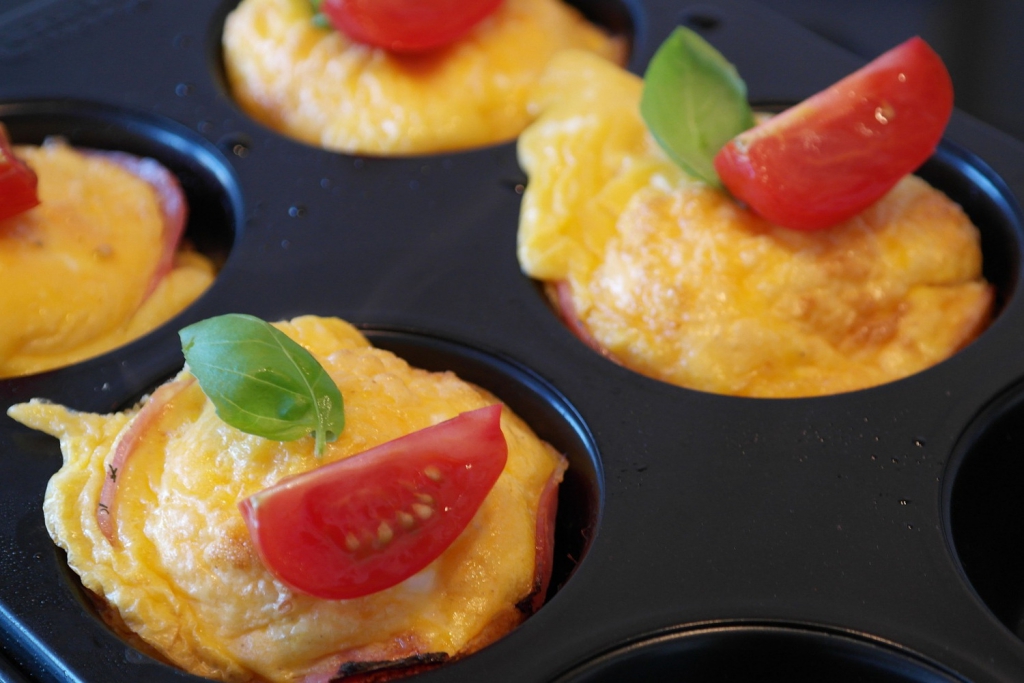 Flexible Ingredients:
Eggs
Spinach
Black Beans
Sweet Potato
Yellow Onion
Oats
Salsa
All ingredients boast a high nutrient density, offering a variety of vitamins, minerals and disease-fighting antioxidants as well as fibre and protein. Having eggs (a vital source of protein) for breakfast keeps you more satisfied and fuller longer, and can even help ward off cravings later on in the day. It's also the one macronutrient associated with weight management and can be combined in different ways with a variety of foods. The lunch list boasts an abundance of colour, forming essential disease-fighting compounds. And there's lot of comfort to be sought from a warm bowl of wholesome ingredients at dinnertime – it's easy to whip up and includes all the essentials of a balanced meal but without the aging components.
Breakfast: Garlicky Spinach Egg Muffins
4 eggs
2 cups spinach
1 small sweet potato
Small yellow onion, diced
1 tbsp garlic olive oil
Preheat oven to 190°C. Sauté the spinach and yellow onion slices in garlic olive oil until the spinach is wilted and the onions become transparent. Whisk eggs and combine with onion and spinach once cooled. Then grease a non-stick muffin tin, pour mixture in and place in oven for about 20 minutes. While waiting for muffins to cook, dice sweet potatoes and microwave on high to medium high for 8 minutes or until tender. Serve muffins with a side of diced sweet potato and optional whole grain toast.
Eggspecially Good By Kim McCosker
Fondly referred to as "Cooking's J.K. Rowling", Kim McCosker is an Aussie star chef, entrepreneur and best-selling author of the 4-Ingredient series of cookbooks. She has also hosted the 4-Ingredients television series broadcast in 24 countries including Australia, Africa, the UK and New Zealand. This maven of mealtime shares her breakfast, lunch and dinner recipes, each with just 4 ingredients for a fast, no-frills journey from stovetop to tabletop.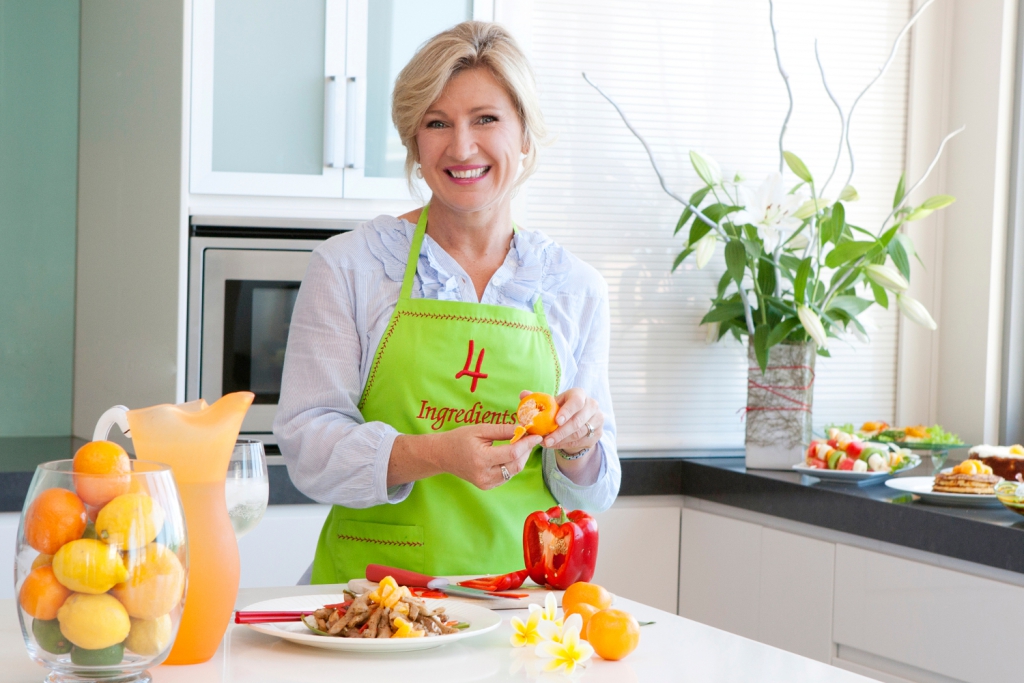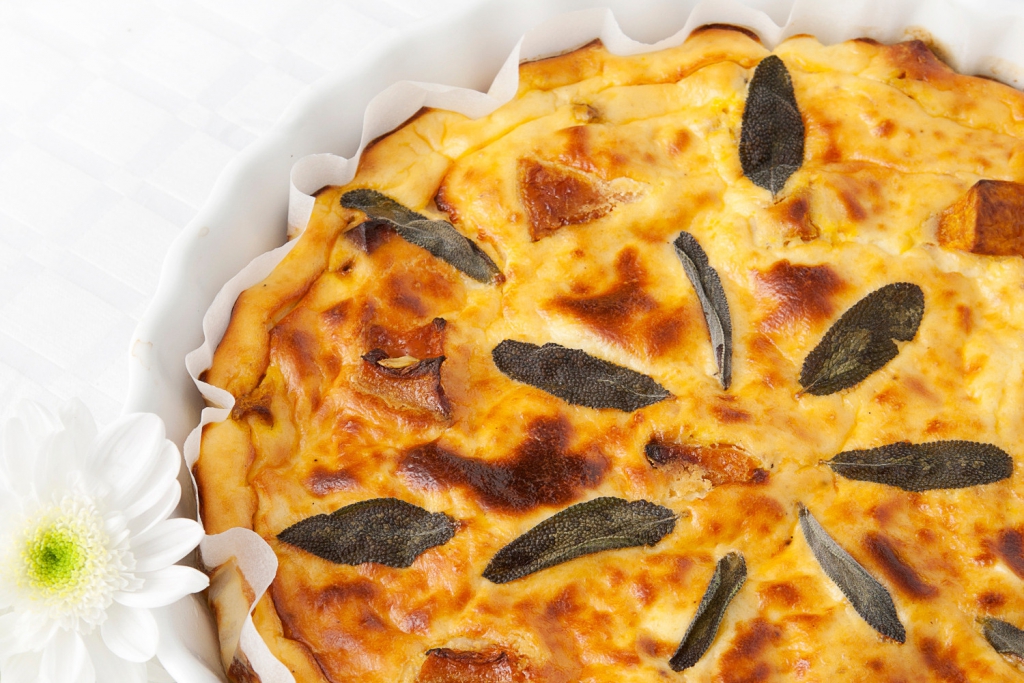 Flexible Ingredients:
Eggs
Smoked Salmon
Rocket Leaves
Fresh Garden Herbs (e.g., sage leaves, chives)
Cheese
Seasonal Vegetables (optional)
Eggs are a key ingredient in each of these recipes – they're full of nutrients and one of the most versatile and natural proteins available. From sweets to quiche, eggs are also a great complement to fresh vegetables, particularly tomatoes, spinach, garden herbs and salty meats. No matter the time of day, they provide the energy the body craves while making for quick and delicious meals without any fuss.
Breakfast: Salmon Ricotta Tart
(Serves 4)
4 free range eggs
200g smoked salmon, sliced
Fresh sage leaves
500g ricotta
Preheat oven 200°C then line an ovenproof dish with baking paper. Combine the ricotta and eggs in a bowl and whisk, being careful not to over beat. Fold in 3/4 of the salmon, season with cracked pepper and stir. Pour mixture into dish; sprinkle remaining salmon generously with fresh sage. Bake for 40 minutes or until firm and golden. Allow to cool before removing.
Mediterranean Medley By Meny Vaknin
Chef Meny Vaknin is the owner and Executive Chef of MishMish Café in Montclair, New Jersey and a two-time winner on Food Network's reality cooking game show Chopped Champions. He has worked in some of New York's acclaimed restaurants and also helped open renowned Chef Daniel Boulud's Boulud Sud in 2011. His childhood memories of Israel have inspired these 3 recipes: pared-down, easy-to-prepare versions of healthy Middle Eastern favourites.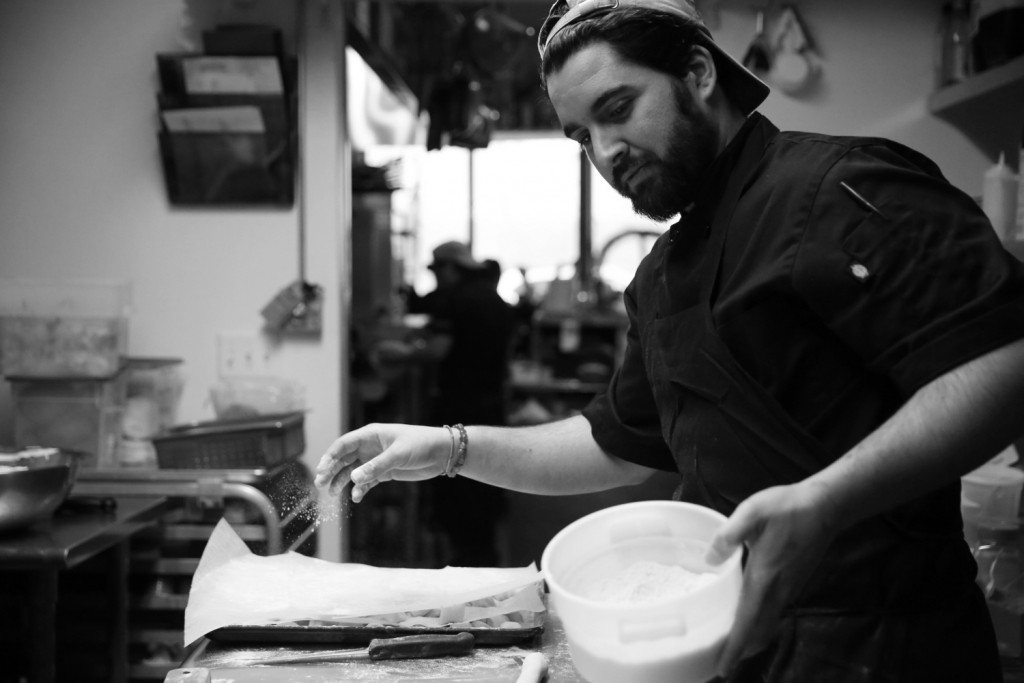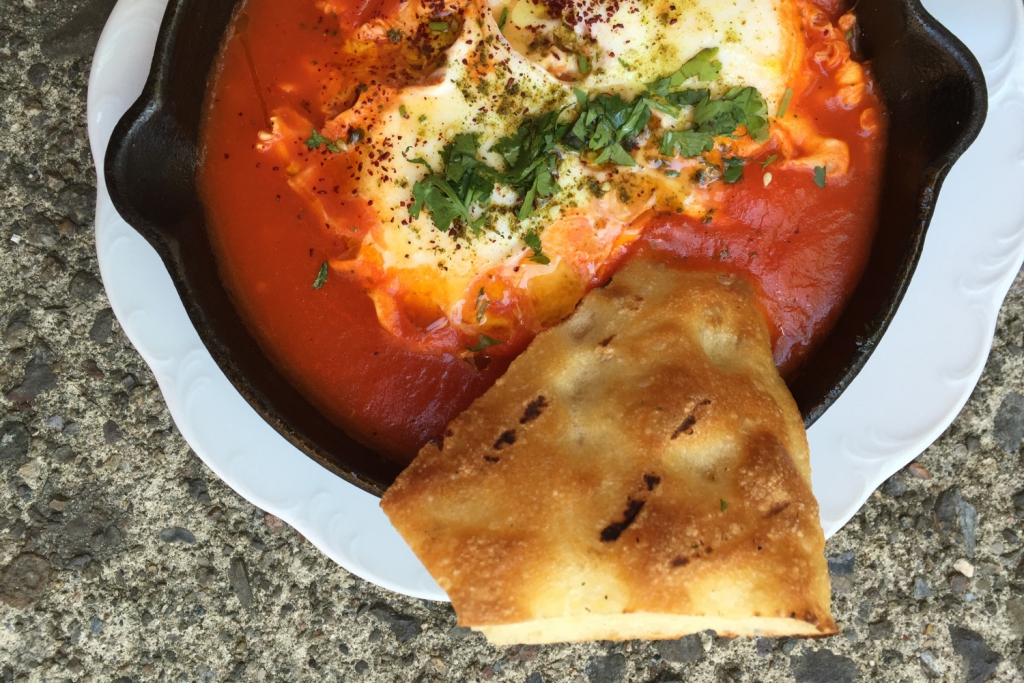 Flexible Ingredients:
Eggs
Chickpeas
Tomatoes
Onions
Fish
Feta
Tahini
Pantry Staples (garlic, vinegar, olive oil, honey, lemon juice, cilantro, cumin, paprika)
These recipes have been inspired by my childhood memories of Israel. For instance, the lunch entrée is reminiscent of the hummus I ate as a child, and the poached fish for dinner is a quick and easy variation of my grandmother's Moroccan fish stew. In that sense, they're classic but with a healthy twist. Shakshuka (synonymous with breakfast in Israel) is loaded with vitamins A, C, D, folic acid, protein and calcium. Hummus – high in heart-healthy unsaturated fat – makes a filling and healthy lunch option. The chickpeas in it are a valuable source of vegetarian-friendly protein, fibre, manganese and folate; tahini is rich in minerals such as potassium and iron, and cumin aids digestion. And lastly, cod fish, filled with omega-3 fatty acids, will keep your heart and brain healthy.
Breakfast: Shakshuka
2 eggs
2 large ripe tomatoes, diced
1 medium onion, sliced
Feta
1 clove garlic
1/2 tsp cumin seeds
Olive Oil
In a heavy sauce pan, sauté the onion, garlic and cumin seeds for 2 – 3 minutes.
Add diced tomatoes and cook on medium until all ingredients come together into a light shakshuka sauce. Add salt and pepper to taste. Break the eggs directly into the sauce and poach just until the egg whites are cooked but make sure the yolks are still runny. Garnish with feta and olive oil. Serve with grilled pita.
Article by Purnima Shrinivas
What is your perspective on the flexible food concept?