';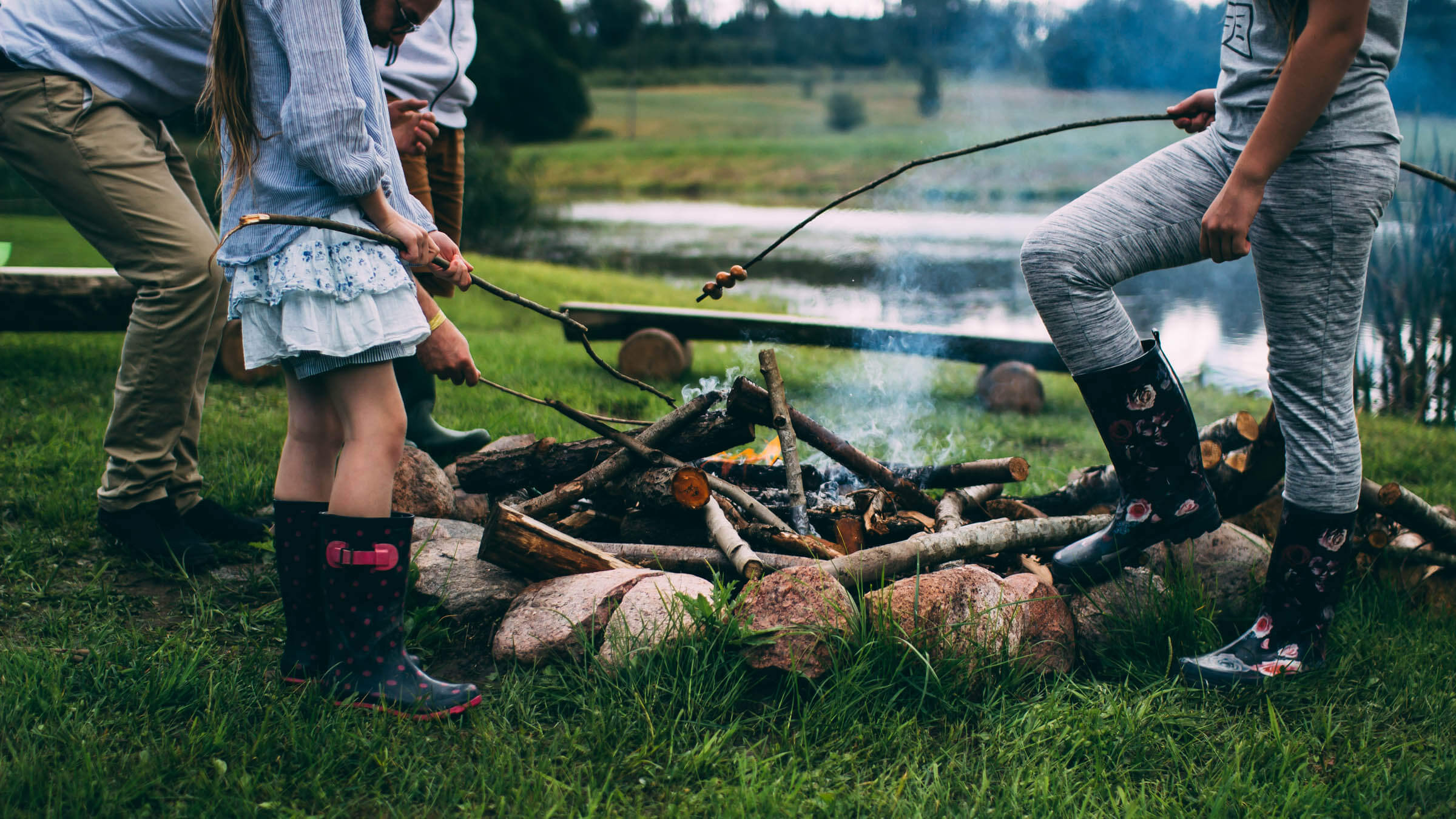 The family holiday is a wellspring of memories that you'll be dipping into for the rest of your lives (but, you know, no pressure). Along with planning and realistic expectations, a little bit of inspiration can go a long way to creating an unforgettable escape for the whole family – no matter your budget.
For All Ages: Camping
Camping is the kind of holiday every family should try once. Organisation is the key: coveted areas often require booking several months in advance, especially in peak seasons. When planning, also consider temperature extremes and site facilities, test things like torch batteries and count tent fixtures, plan camp-friendly meals, and prepare activities for rainy days. For the outdoors experience without the hassle of tents, look into RV rentals or on-site cabins that can be found at many camping grounds.
For Mixed Ages: Cruising
A cruise ship getaway offers something for everyone. Start by finding the nearest cruise port to you: it could help save a bundle on airfare. Discounts on the cruise itself can often be found by booking early or late, as will looking for "kids sail free" offers and "cabin specials". Most ships have family-friendly expeditions, or are simply large enough to accommodate a range of entertainment for kids and teens. Any sort of supervised kids club is a plus, and check to see whether teens are able to attend "adult" activities, like movies, on their own.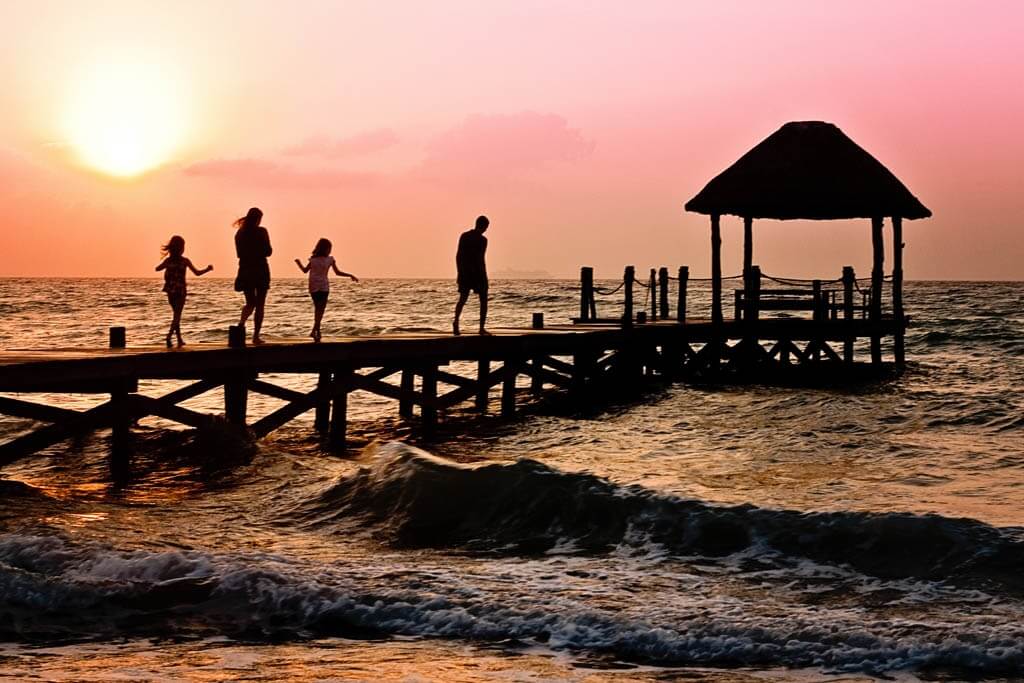 For Eco-Conscious Families: The Wild World
The hinterlands of Madagascar, the shores of Galapagos… or maybe the wilderness closer to home. Travellers are increasingly seeking to explore natural beauty on their holidays, and ecotourism is on the rise. For those interested in sustainable travel, the International Ecotourism Society is a great resource – and if you're looking for an environmentally friendly way to take some of the natural splendour back home, consider doing a free online photography course before you leave.
For Older Families: Road Trips
Few things feel better than packing the car and taking off into the sunset, but it's not always that simple – especially with the whole fam in tow. How long can the kids sit still? Can the dog run around on breaks? What entertainment do you have for long stretches of road? In addition to plotting how far you'll drive each day, think about diversions that everyone can enjoy, like the soundtrack to your favourite family musical to sing along to, and games for when you tire of eye-spy, such as battle of the bands and licence plate poker.
For Families With Tots: Resort Holidays
Many resort-style getaways have toddler-friendly pools and supervised play centres – but that's the easy part. When leaving children in resort care, ask to see the child protection policy, and have at least one roaming-enabled mobile phone in case of emergency. In extreme climates, make sure they have controlled heating or cooling. If possible, book a room with a separate sleeping area for the kids, as an open room can lead them to think that crashing into bed with mum and dad is fair game.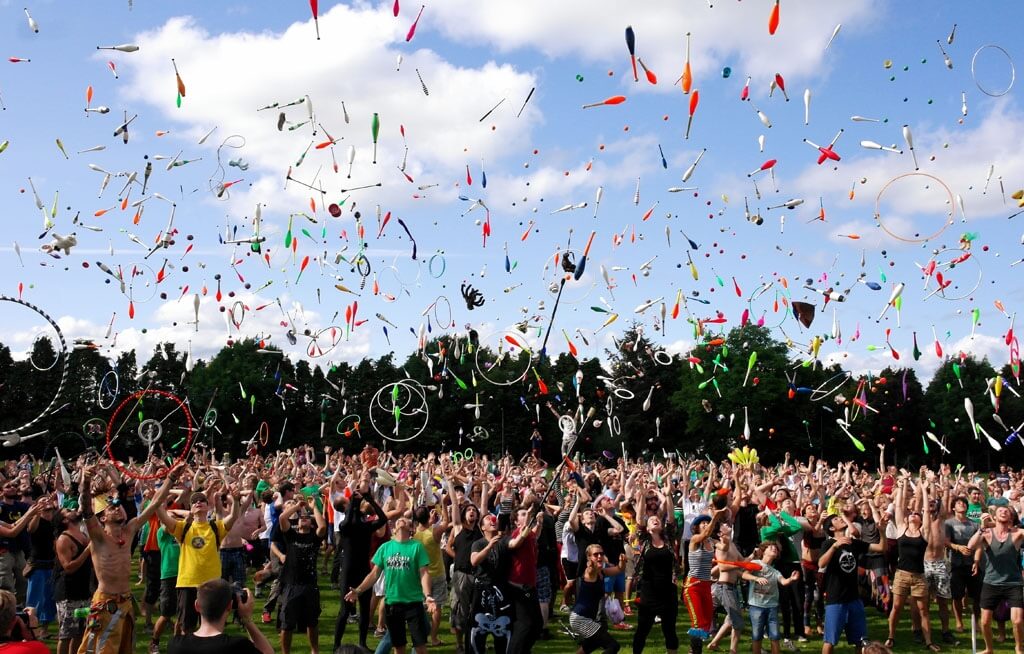 For Musical Families: Festivals
Festivals used to be a place for adults to let loose and party all night, but as their clientele of yesteryear grow up and become parents, an increasing number of festivals are becoming family-friendly affairs. From the UK's Latitude Festival and Primavera Barcelona, more and more major festivals are offering designated children's areas and activities, as well as decent concession ticket pricing. The massive US desert festival Burning Man has even created a detailed family survival guide to help you prepare for everything from dust to noise.
For Explorative Families: Active Getaways
For a trip on which no one can complain that they're bored, consider one of the burgeoning surf school and yoga getaways in southern Europe and Southeast Asia, or one of North America's dude ranches which offer activities like swimming, fishing, archery and horseback riding. Shop around comparing all-inclusive packages (usually three meals a day and transport) versus activity-only, which may be more suitable for picky eaters or those on a budget. Don't forget to look into refund policies, as space is often limited and withdrawals may be difficult, even in emergencies.
For A Stress-Free Escape: Luxury
Everything should be taken care of on a luxe escape, but it's always worth keeping an eye out for savings. Look into age-based discounts for things like teens not needing supervised crèche access, or toddlers not making a dent in the all-you-can-eat buffet. Scope out drinks packages and age limits, as some countries may let your children drink alcohol when it's not allowed at home. Finally, place a limit on room charges, as kids can rack up a lot just sitting by the pool eating pizza or visiting the day spa.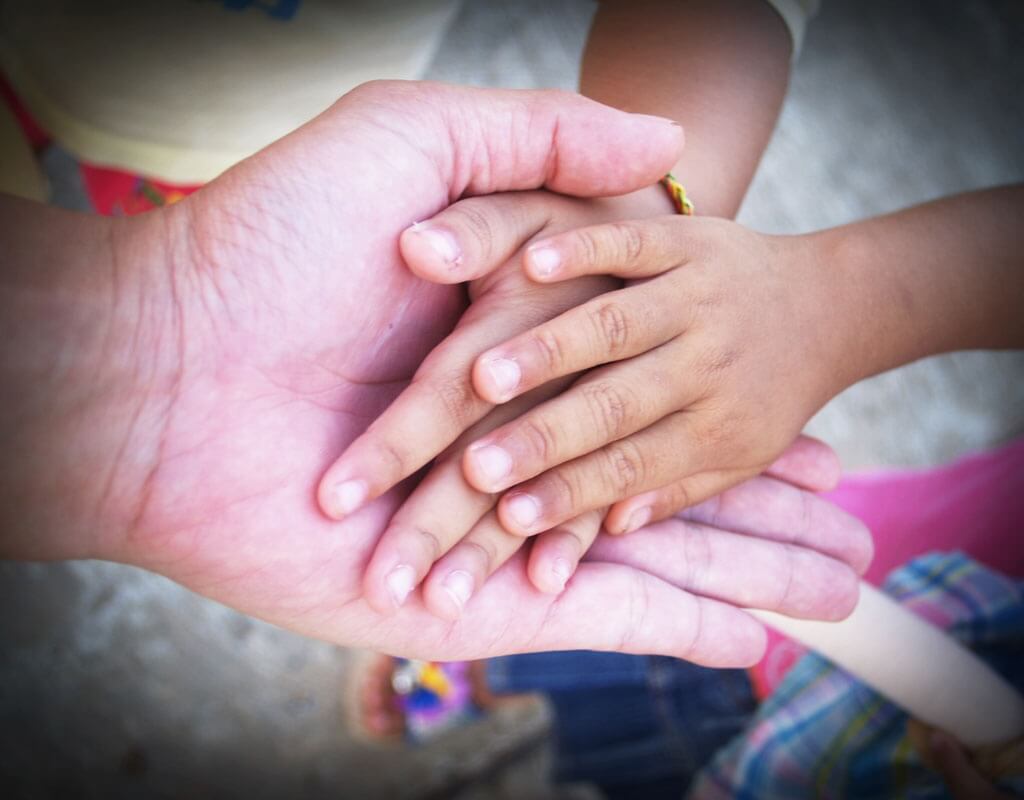 For Curious Families: Language Learning
Want to learn Spanish as a family, but can't find the time to sit down together after school and sport? Consider taking classes as you holiday, where learning with a native speaker and applying it in real life will improve memory and enjoyment. Depending on your choice of language and destination, exchange rates may even provide more bang for your buck than taking classes in your home country.
For Character-Building: Volunteering
For a holiday you'll never forget, consider combining your vacation with helping others and/or the local ecosystem. Usually not recommended for kids under seven, popular (ethically responsible) breaks include sea turtle research and African wildlife awareness, and can involve as little as two to three hours of work each day. When researching the right programme for your family, be sure to look into what immunisations are required, whether your travel insurance covers both minors and adults for unpaid work, and be sure you understand the nature of the work you'll be doing and how your family can make a meaningful contribution.
For Family Bonding: Kiddie Camps
If your little ones have a lot of energy to burn, you might want to consider a kid-oriented family camp. YMCA and a host of others run camps with a focus on the outdoors with a bit of learning thrown in. Structured camps can also help to take the stress out of those wanting to do everything at once, and introduce them to new friends while strengthening family bonds. Though family camps are usually all-inclusive, read the fine print when it comes to special activities and child minding.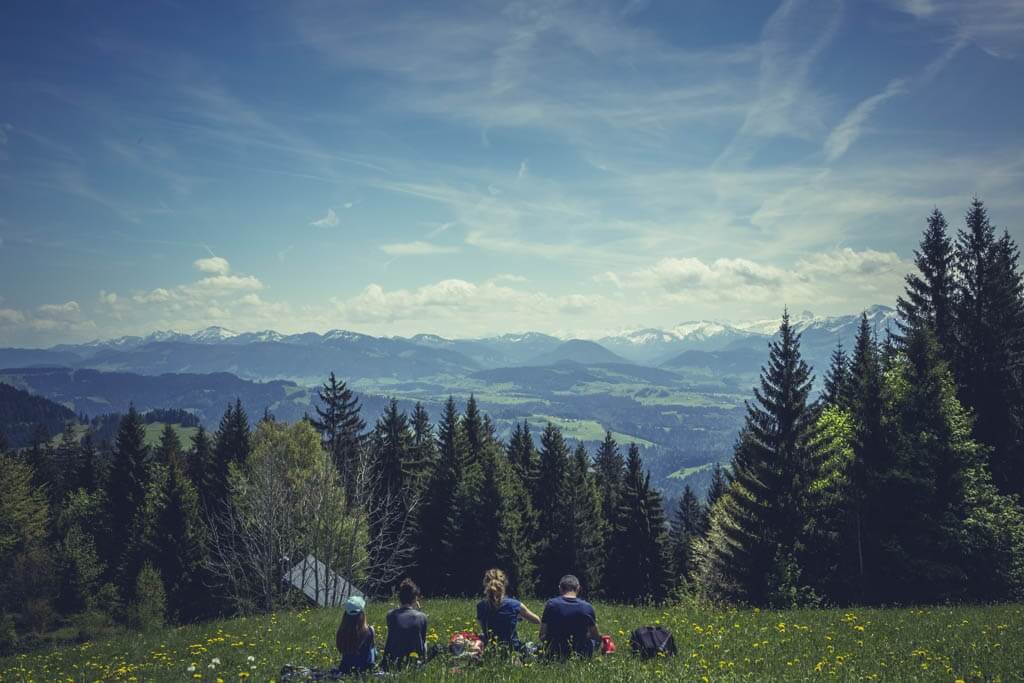 For Adventurous Families: Hiking
A hiking holiday might be a hard sell to some, but experts say the key to getting your kids into the spirit is to engage and empower them. Engage by looking for flora and fauna and telling stories about the area; empower by allowing them to navigate and giving them small responsibilities (and even a few treats). National parks usually have their own difficulty ratings, advice on keeping the area pristine, and a guide to the kinds of wildlife you might encounter.
For All Families: Sun And Sea
The beach remains a tried-and-true family favourite destination, and with good reason. A rental or hotel in walking distance of the shore can save a lot of hassle in moving toys and equipment around, while investing in an umbrella or shade igloo for the duration of your trip will protect everyone's skin. If you're heading to a surf beach, look to see if there are calmer parts or swimming pools for the younger ones to enjoy, and have some activities in mind in case of rainy days.
For All Families: Snow Days
If summer isn't your speed, the other half of the world will always be in winter. Ski trips with several families can be an especially enjoyable vacation, as little ones can go for group lessons, older kids can find fun and safety in numbers, and adults get the chance for après-ski. Whatever you do, research whether it's more affordable to rent or buy ski gear, and look into passport programmes which let kids ski for free or at a discount.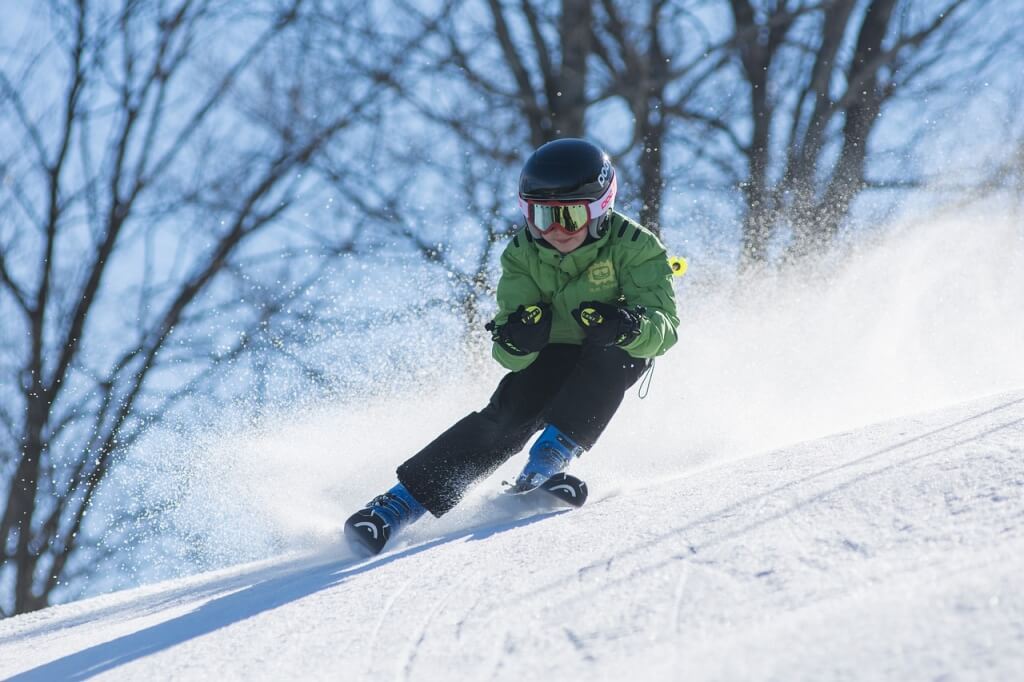 For Thrill-Seekers: Theme Parks
Google is your friend, both for passes and discounts, and for the best times of day to go (afternoons can often be quieter than first thing). You can save a bundle if you're able to bring in your own food and water, too. Check height restrictions on rides, and make sure there's enough to do for all ages. Work out a family "plan of attack" so that no one misses out, and think about an exit strategy for kids who do not want to leave at the end of the day.
For Spectators: Tournaments
Whether it's your preferred sport or something new, attending tournament sporting events can be a great way to check out a new part of the world with a ready form of entertainment thrown in the mix. When planning, keep an eye out for sponsor discounts, family passes and child-friendly areas, such as alcohol-free zones and face painting stalls.
For 13 Going On 30: Teen Time
Holidays with teens can be as challenging as they are rewarding. Teens will be looking for adrenaline-fuelled activities and things that adults can do, like zip lining, jet skiing and scuba diving, and will insist on staying somewhere with good WiFi. Other tips for a harmonious holiday include letting them contribute to the decision-making process, expanding curfews, providing allowances for good behaviour, letting them bring a friend, giving them space to do their own thing and avoiding early morning starts.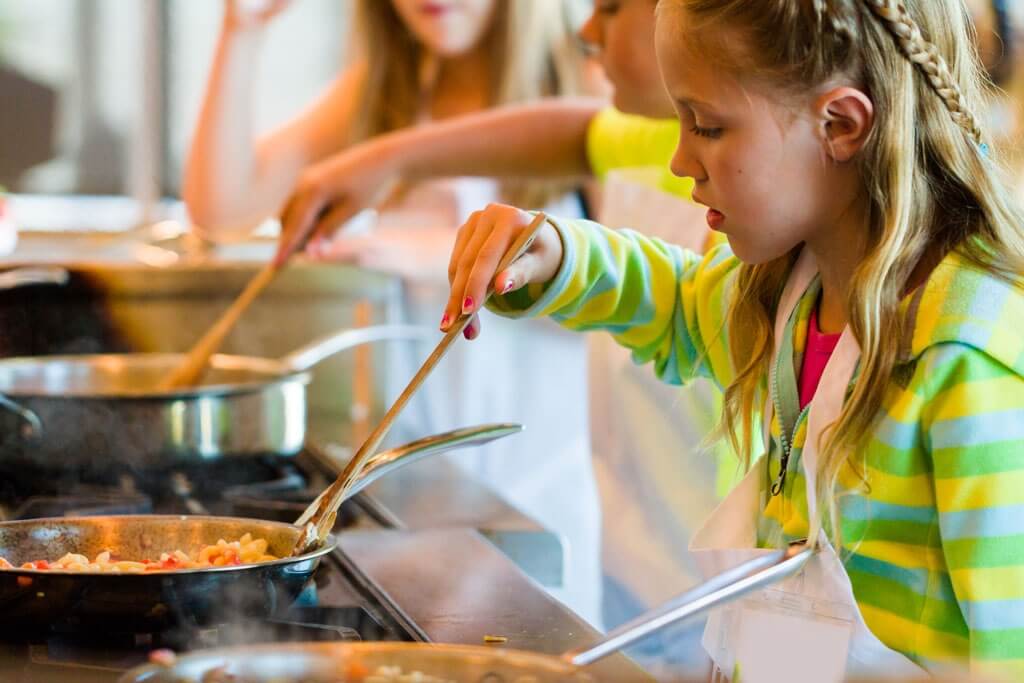 For Foodie Fams: Cooking Holidays
A holiday based on cooking (and eating!) offers something for everyone. With a demand for authentic cuisine and fresh ingredients, cooking classes around the world are increasingly catering to tourists, making it easy to plot your plan online before you go. Consider cooking your way around regions of China or India to learn about other cultures. Most schools will be happy to cater for allergies and vegetarians with a little advance notice, and should be able to help with more kid-friendly ideas, too.
For Creative Clans: Inspiring Getaways
Whether learning to salsa in the streets of Havana, or organising a DIY sketching retreat with a show-and-tell over dinner at the end of each day, creative escapes are the fastest growing niche holiday. Add some structure by documenting progress online for friends to see, or using your projects over the next year, such as giving paintings for family birthdays. Ensure you keep inspiration flowing with plenty of free time, too!
When All Else Fails: Staycation
A school holiday staycation is a great way of connecting with your local area, whether old or new. Get some cardboard and have the kids help plot daily activities to places like trampolining centres and aquariums, and include less expensive at home activities like a movie marathon and baking day. It's also worth contacting your local tourist board to see if they have any passes that give discounts on entry and special deals.
Article by Elle Hardy