';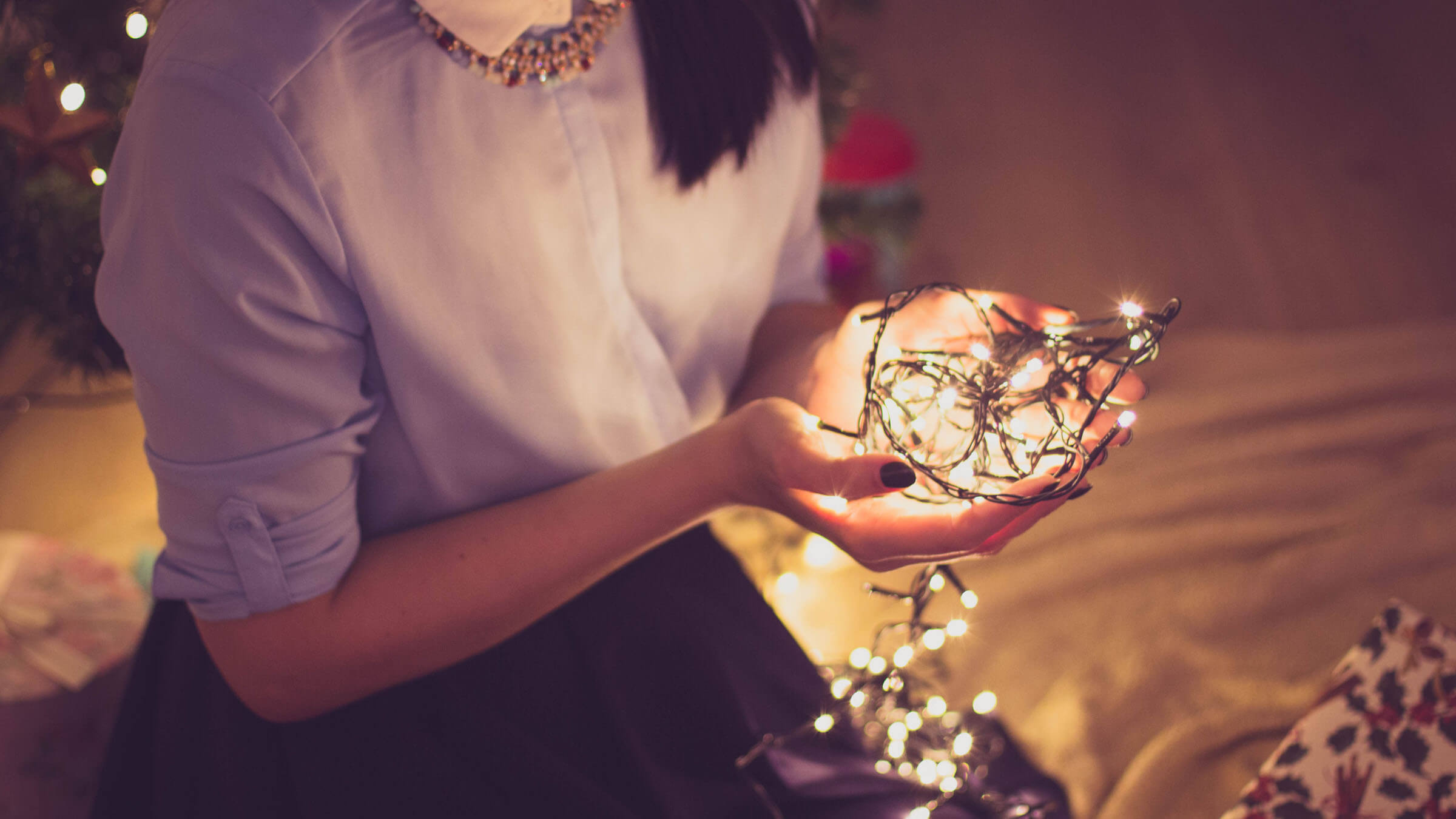 ;
Ask almost anyone you know, and they'll probably agree with the myriad studies that say holiday traditions – from attending religious services to hosting a family dinner – are dying out. We may feel like we're busier than ever, but a hectic life doesn't have to be an empty one, and even if holiday festivities are no longer the countdown extravaganza of your childhood, it doesn't have to lack substance.
At a time when Martha Stewart is hosting dinner parties with Snoop Dogg, holiday traditions are ripe for a shake-up…
Record A Year In Review
Remember how your aunt used to include a spiel about the year that was in her annual holiday card? Now we can use technological flare to share our year with our dearest and not-so-nearest. For loved ones overseas, a prerecorded message from the fam or the squad is guaranteed to make them feel at home, or you could make a slideshow to share on social media – the perfect way to celebrate successes, reflect on milestones and share your best holiday snaps.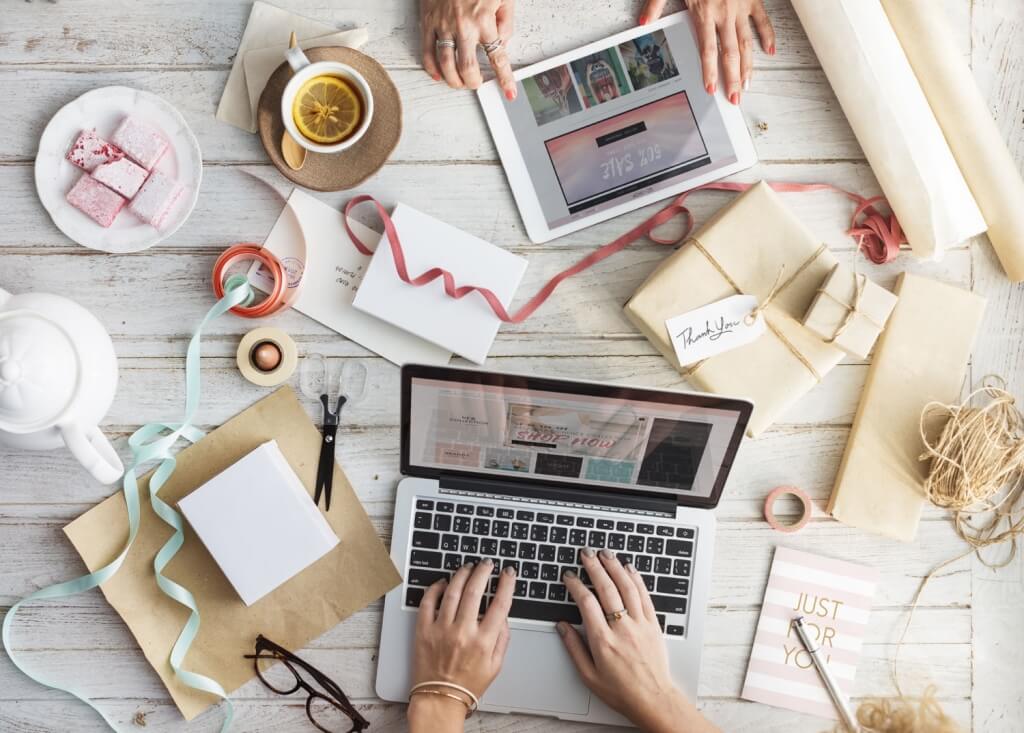 Up your digital scrapbooking game with apps like SlideShow (Apple or Android) and Pixgram (Apple and Android) that can help you create memories accompanied by your favourite tunes, handily integrating with social media to both collect photos and post the end product (not to mention making it look slick with transitions and filters). If you want to weave together clips sending love down the camera, iMovie for Apple and PowerDirector for Android are the gold standard – and relatively easy to use, even for beginners.
Set Up A Hot Cocoa Bar
Having trouble getting the family together? Perhaps you have a huge brood and need to corral everyone into the same room to go over the run-sheet, or maybe you just need to get your immediate family together to wrap presents. Few things are more alluring than the smell of hot cocoa, so brew up a large batch on the stove, and let the family create their dream concoction.
Line up some bowls with toppings like marshmallows, chopped strawberries, caramel drizzle, sprinkles, wafer sticks, whipped cream, freshly ground coffee… and sneak in a dash of Baileys or Kahlua for big kids. If you're feeling wary of the dreaded holiday kilos, taking a healthy slant can be just as delicious. Think raw cacao, almond milk, fresh roasted nuts, antioxidant-rich berry powder and warming spices like cinnamon and cardamon.
DIY Decorations
Instead of buying overpriced knick-knacks with no sentimental value, why not design your own ornaments and decorations together? Get plain baubles with easy-stick surfaces – nothing too shiny – and use glue, fabric, ties and accessories to make them your own.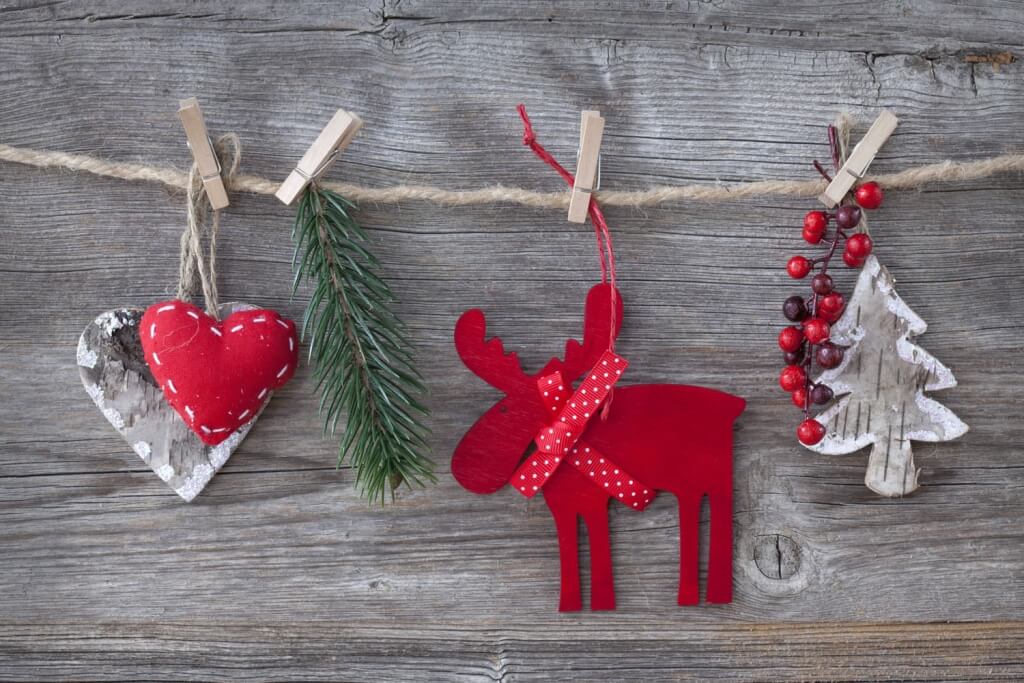 Winter- and holiday-themed stencils like reindeer and snowflakes are a good start, as are old magazines. Especially great for kids, who can doll up their ornament with their obsession du jour. Keep the ornaments in a shoebox to bring out each year at the holidays, or hide them away for a special milestone occasion, like a sweet 16 or 21st birthday, as a personalised record for each year of their life.
Carol Karaoke
This one might be a hard sell for the more introverted set, so get the house in the mood for singing by making some jugs of themed cocktails: mix non-alcoholic eggnog with white chocolate liqueur and a dash of whiskey for a 'White Christmas', spice a batch of Bloody Marys, or mix Nigella's 'Summer in Winter' sparkling wine cocktail – and fire up the karaoke machine. Don't have one? Use a smart television, or hook up your laptop, and download apps like Sing! (Apple or Android) or Karaoke (Apple or Android) to get you started – everyone knows the rest.
Alternatively, create a shareable playlist on Spotify so people can load their favourite songs and pull up the lyrics on your tablet, or just go without and have a laugh at everyone muddling through. Getting creative with music can be fun, too: Mariah Carey's "All I Want For Christmas Is You" is a must, but any songs containing winter keywords, like snow, present or holiday, are fair game.
Introduce A Tradition From Another Culture
Ahead of your annual holiday gathering, draw a name to see who will bring the tradition this year. If there are a few single women in the house, try the Czech custom of having them throw a shoe over their shoulder – if the heel points towards the house, they're getting hitched next year.
Do the host a favour with Japan's traditional dinner of KFC – seriously – although you'll no doubt want to save it for the night before or the night after. Venezuelans close down their streets on Christmas Eve and roller skate to church – easier said than done, but you could take it to two wheels and propose a family bike ride to see the neighbourhood holiday lights.
Get Out And Volunteer
Most Western countries only see around 1 in 20 people volunteering around the holidays, a time of year that tends to compound problems on the less fortunate. Find a cause dear to your hearts, or let a different family member select a fresh one each year, and use your time together to do some good in the world.
Hospitals are always crying out for entertainers and helpers to help make the holidays sparkle. Food banks and soup kitchens, meanwhile, see a huge upswing in volunteers on Christmas day, so ask if you can help out on the days around it, and help spread the love.