';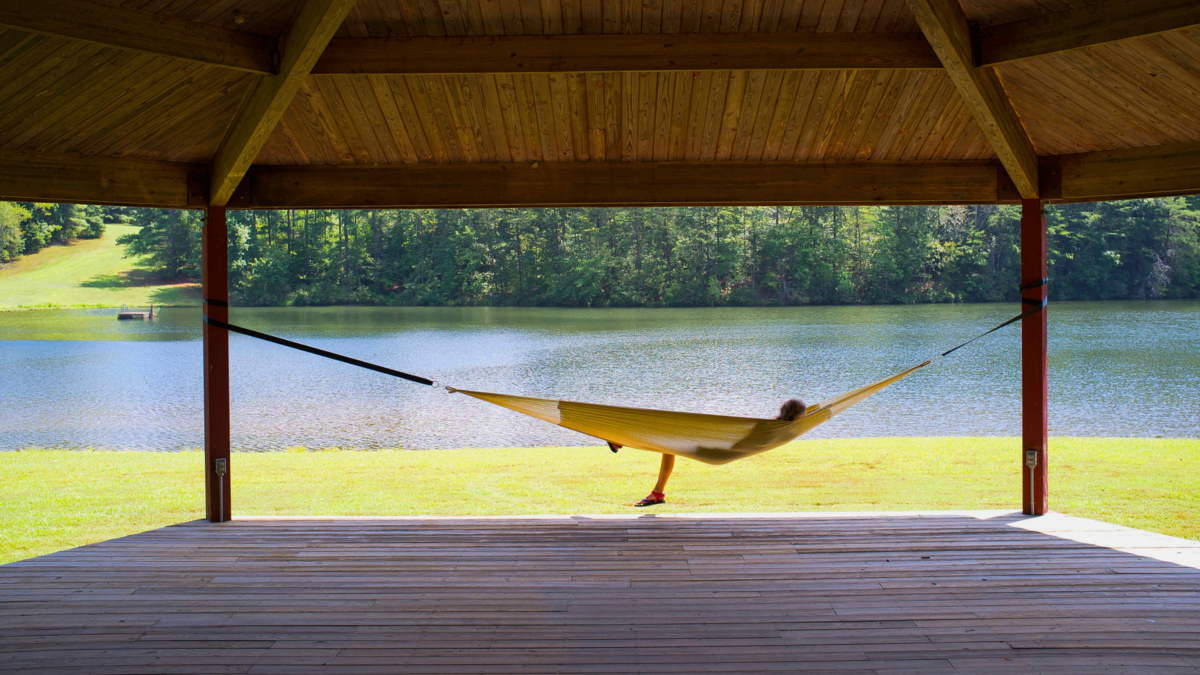 ;
Summer's in full swing, and if you're stoked to bask in the ample sunshine, feel the cool wind in your hair or simply sink in the shade, there's no better way to do it than relaxing in a hammock. Here, 12 amazing designs to let you hang out in style.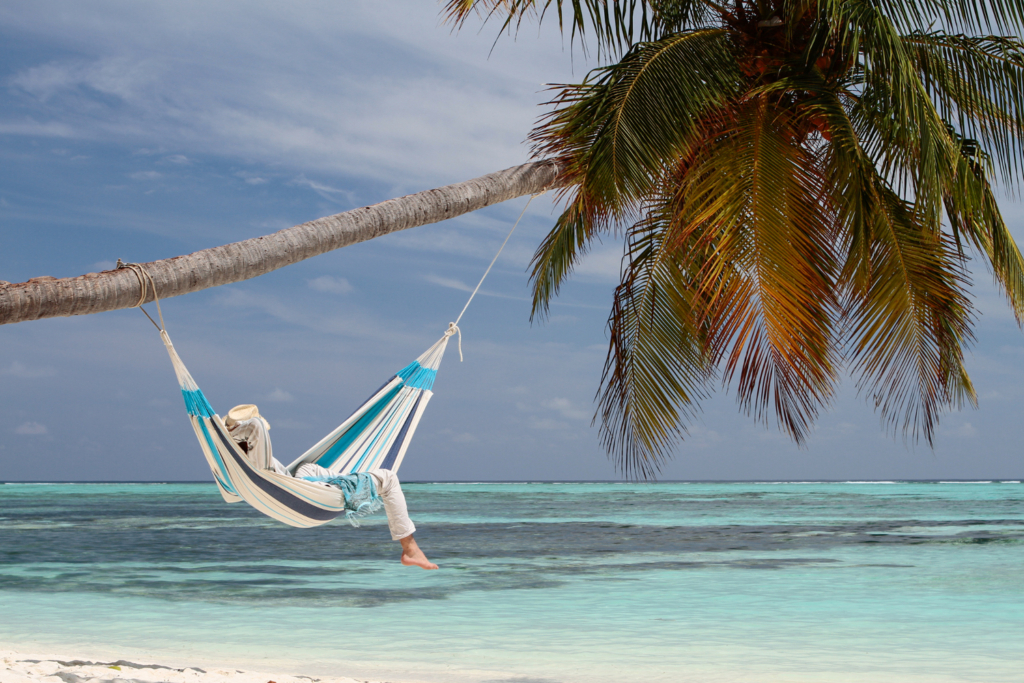 La Siesta Caribeña
This aqua blue single-person hammock is handmade, sophisticated, durable, easy to maintain, and, of course, affordable. Fasten to a tree or suspend from a stand, but take advice from the pros and lie diagonally for optimum comfort. lasiesta.com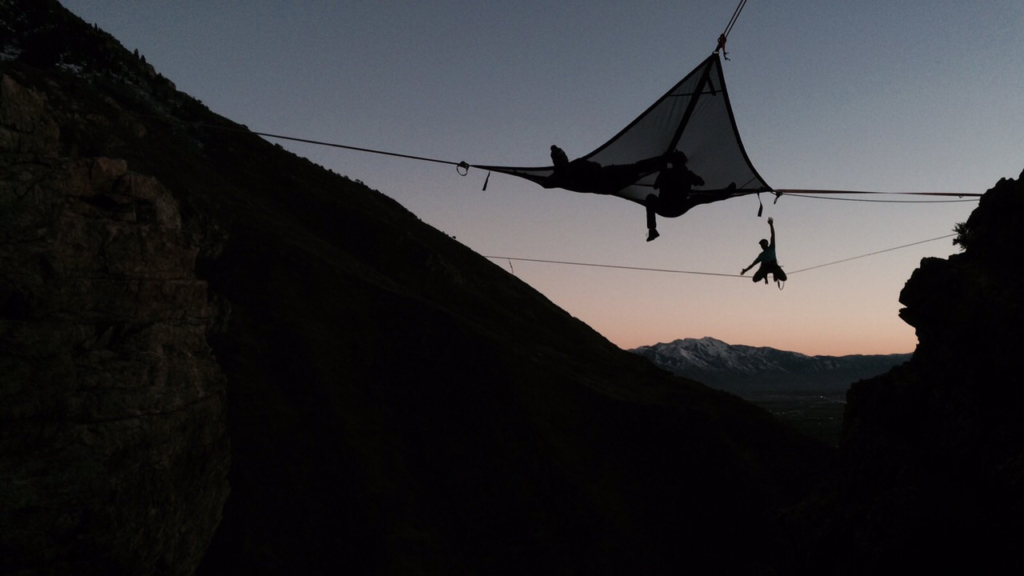 Trillium Hammock
Flat, safe, spacious, tough and triangular, this triple-person suspended platform extends relaxation to more than a solitary indulgence. Our camp style tip: Select the eye-catching green fabric and dark mesh for camouflage and breathability, and hang stacked up over the other for a true bunk bed feel. tentsile.com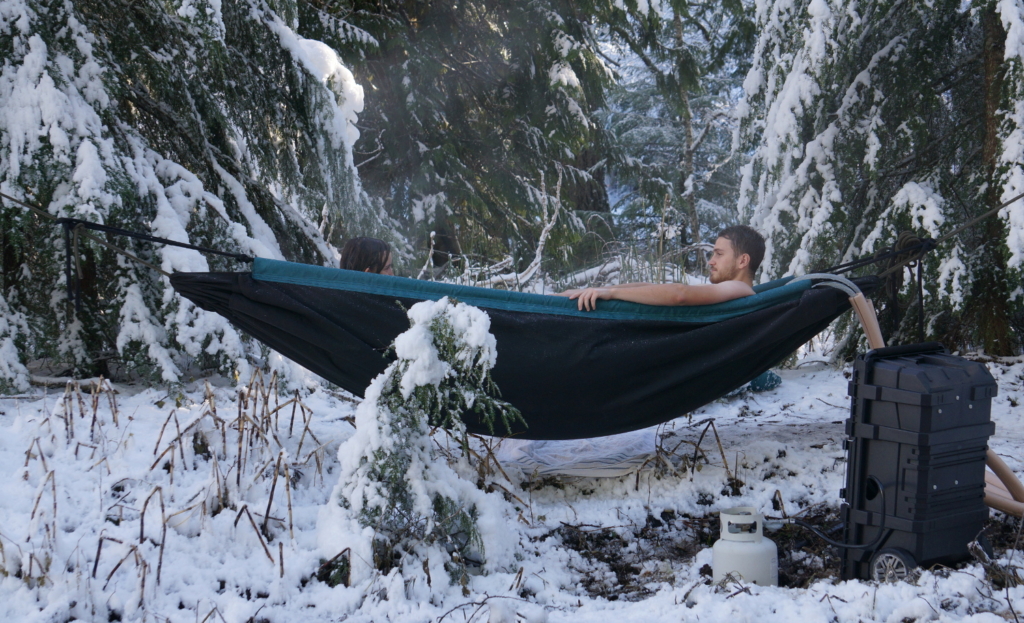 Hydro Hammock
The Hydro Hammock is one helluva' blend of creativity and originality: don't just hang in it, fill it with cold or warm H2O and watch it transform into a hanging bathtub. Take it to the beach or rig it up in your yard – if you're looking for a distinctive edge, this easy-to-set-up and water-efficient design for two will surely please. hydrohammock.com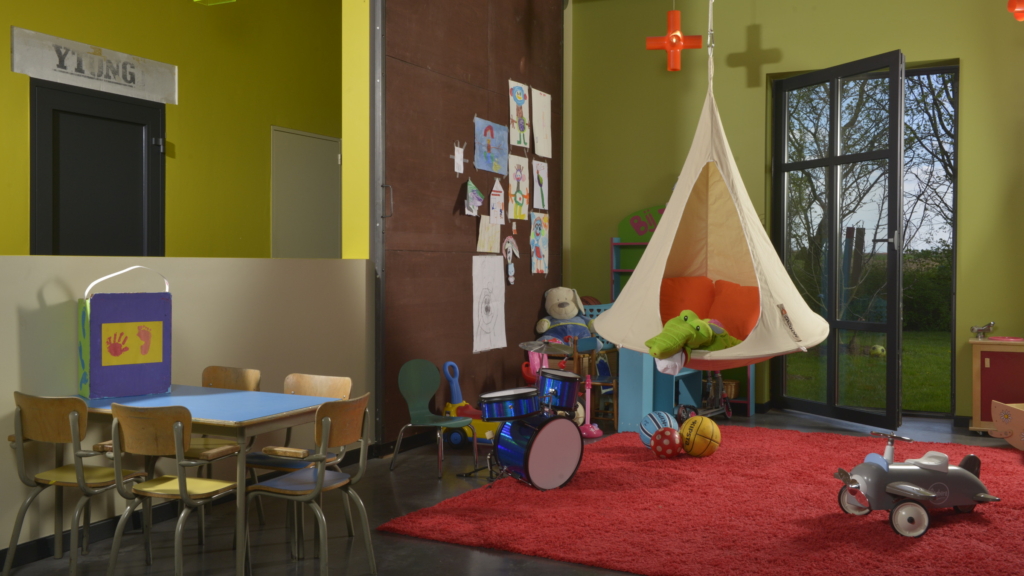 Cacoon Bonsai
Call it a swing, hanging chair, nest, wigwam or tree tent, this cosy and colourful little fabric retreat is a child's best friend, providing downtime, playtime and fun for one. Bedroom or veranda, shade or shine, this sturdy design rocks – literally and otherwise. cacoonworld.com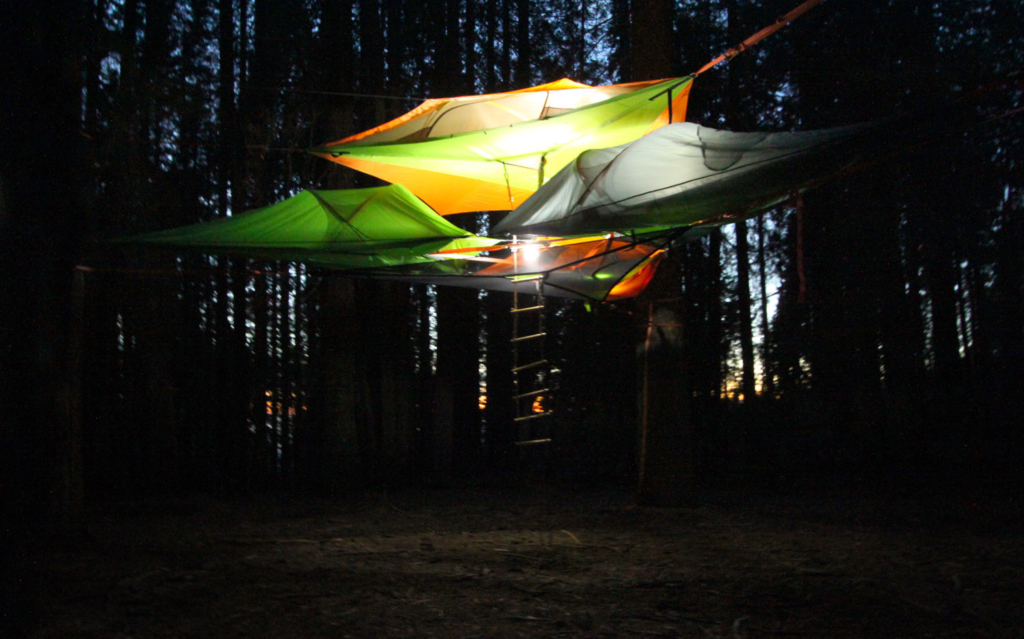 Connect Tree Tent
Is it a double hammock? A tent? Or a portable treehouse, perhaps? A bit of all three as a matter of fact! The waterproof tent-style design with a four-door insect net and fly sheet affords shelter and privacy from external elements, while the colour palette lends vibrancy. Who says substance and style can't go together? tentsile.com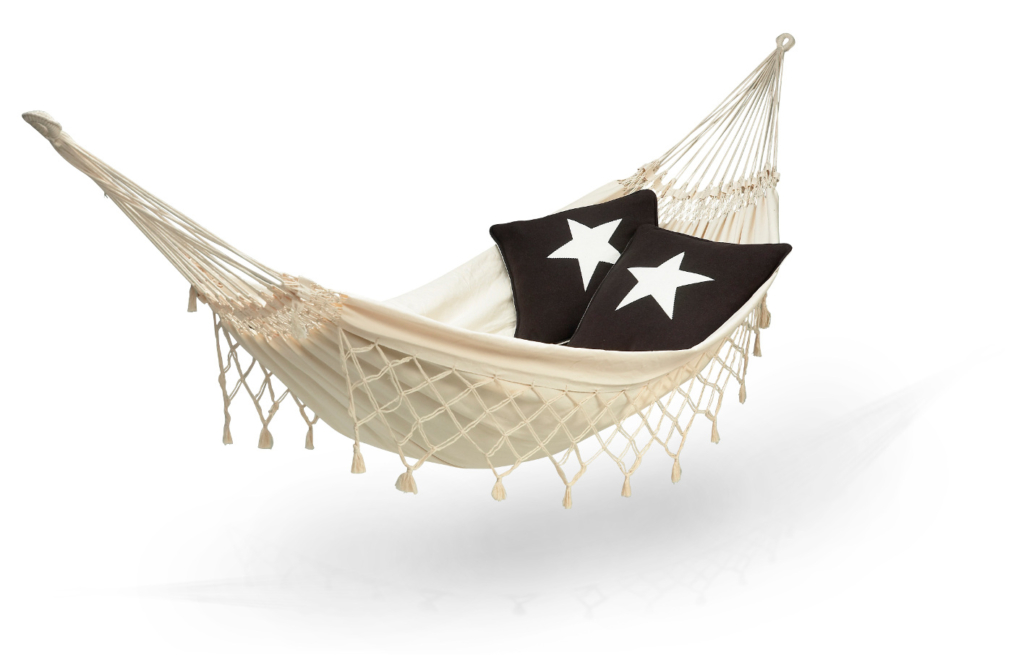 Sambito Hammock
Prefer something classic, subtle and stylish all at once? This neutral canvas lounger may fit the bill. No frills, just criss-cross fringes – it's the easiest way to channel old-school cool. Pair with graphic patterned cushions to add zing. skagerak.dk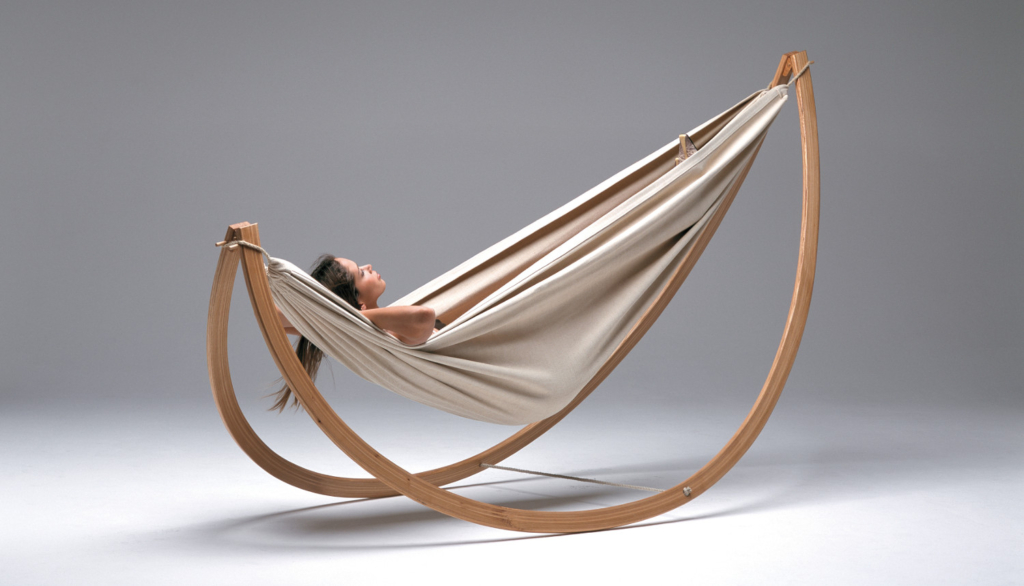 Hammock-Swing Woorock
Why settle for a single-purpose hammock when you can make a statement with one that does double duty. Modern, minimalistic, portable and space-efficient, this Georg Bechter creation is perfect to swing or simply sit and recline – both indoors as well as outdoors. bechter.eu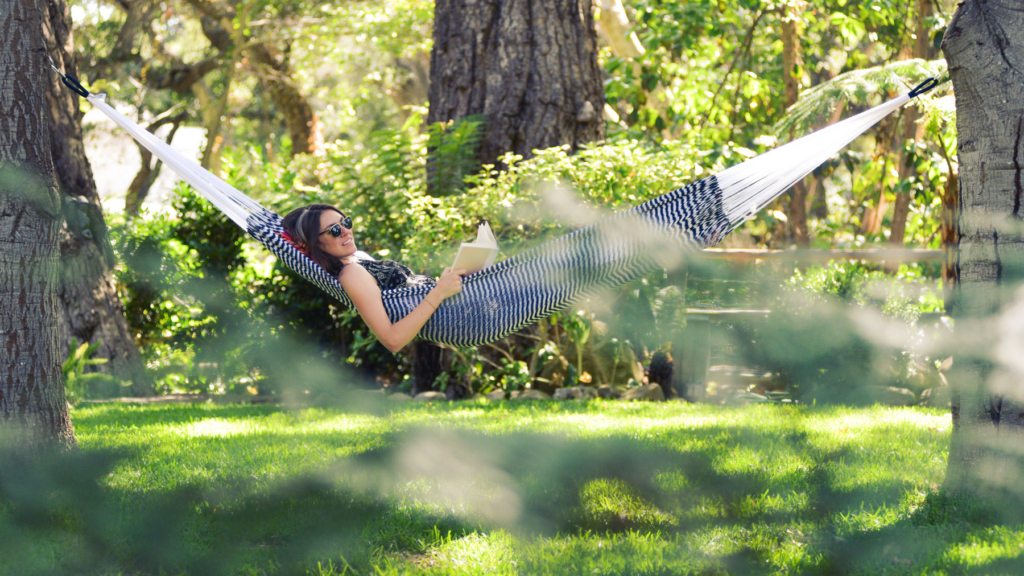 Vineyard Haven
Not just another hammock, this nautical beauty is super-soft, cooling, roomy, weather-friendly, anti-flip-designed and, above all, sustainable. If that weren't enough, its triple weave design also ensures a weightless hold. So come on, time to toss away that last season buy. yellowleafhammocks.com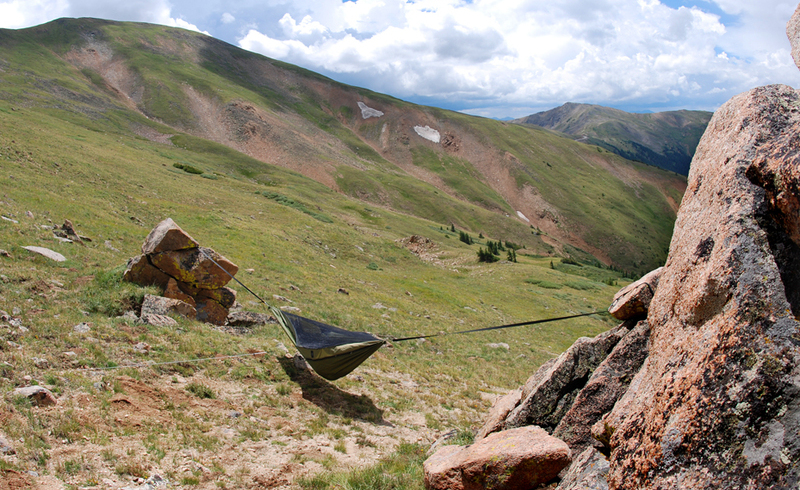 The Blackbird
For functionality seekers, Warbonnet's offering is feature-rich good. Not only is it bug-proof (courtesy the rollaway netting), it also boasts an array of fabric, suspension and layering options, plus a storage shelf and footbox. Top that with a high ruggedness and camouflage factor, and you have an object of incredible appeal. warbonnetoutdoors.com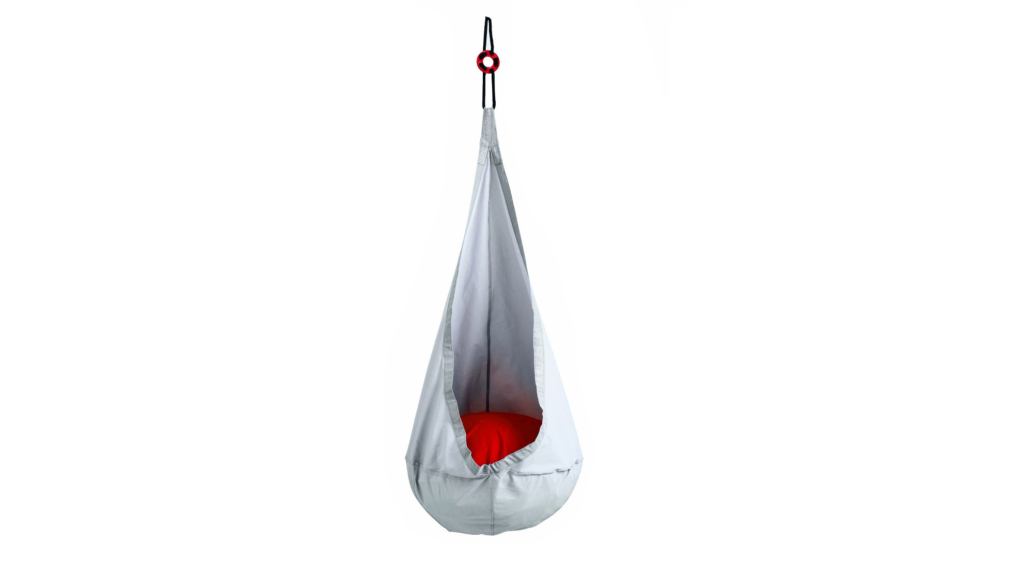 Ekorre Hanging Seat
Scouting a child's suspended chair on a budget? This cosy polyester seat is just what the little one needs for overall well-being and relaxation. Simply adjust the volume of air in the seat, then plug in an age-appropriate playlist for kiddo or add a book and popsicle for company. ikea.com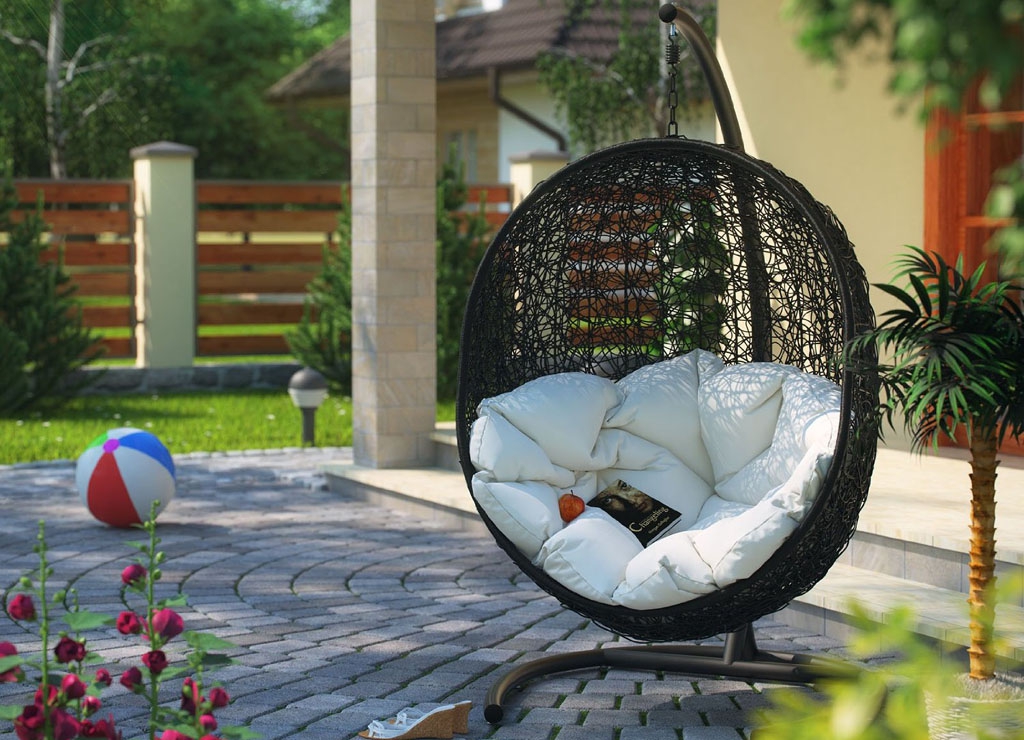 Encase Swing Outdoor Patio Lounge Chair
One of the reasons to own a hammock is to enjoy a languorous sit and sway or a rocking reading nook. And that's exactly what this knotted chair design in espresso and white colours does. Lexmod.com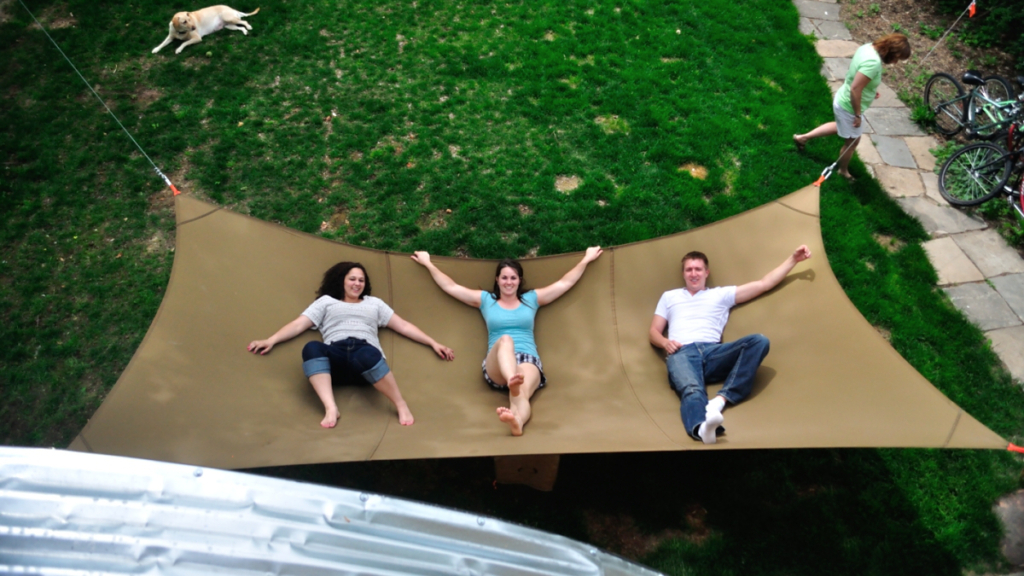 Single and Mega Hammocks
Lighter than a lemon and smaller than a coffee cup – that's how weight- and space-efficient a Hummingbird single-user hammock is. But lightweight doesn't mean flimsy and uncool; they're super strong, built to military-grade specs, with a planet-friendly tag as an added bonus. Size and complexity seekers need not fret – the fit-for-three 'Mega' design is sure to impress. hummingbirdhammocks.com/shop/single, hummingbirdhammocks.com/shop/mega
 Article by Purnima Shrinivas
Hammocks on holiday are a no-brainer, but where else would you like one?