';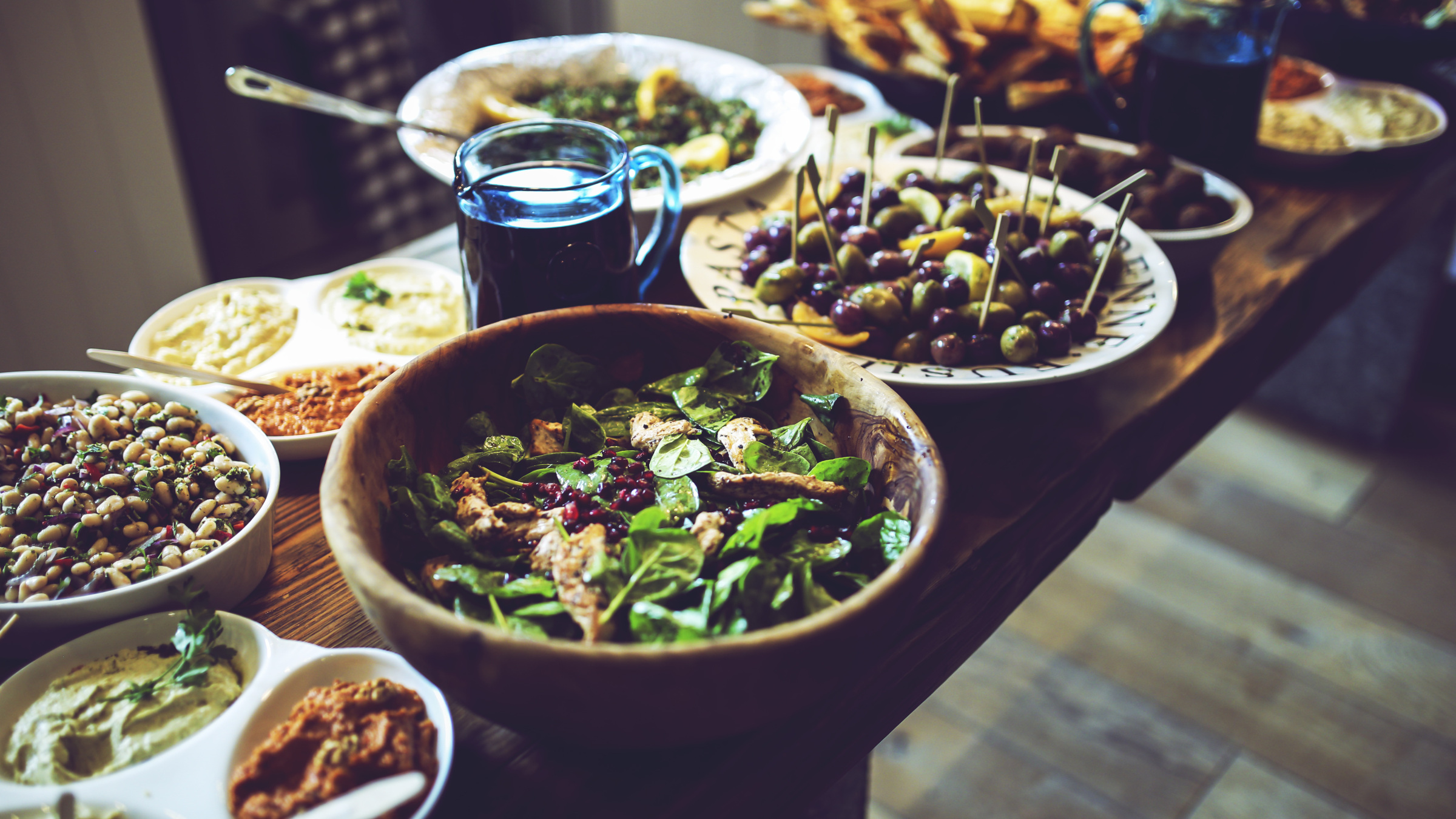 ;
Used to be we had two choices at mealtime: dine out or eat in. Now there's another option.
It all started around a dinner table in Dubai, where Karl Naim and Marc Washington – buddies since their time at London Business School – were hosting a get-together with friends. When the subject of peer-to-peer property rental site airbnb.com arose, the two had an "aha!" moment. "We were discussing how great it was to have a bit more income and get a chance to expand our social network by meeting great people," Naim explains. "That's when it hit us that all over the world, people were getting to know each other over food, more so than any other medium. We're both foodies and thought that the same marketplace model could be applied to cooking."
What is most unique is the magic that happens in your own kitchen and the close relationship that you develop with the Chef – ChefXChange cofounder Karl Naim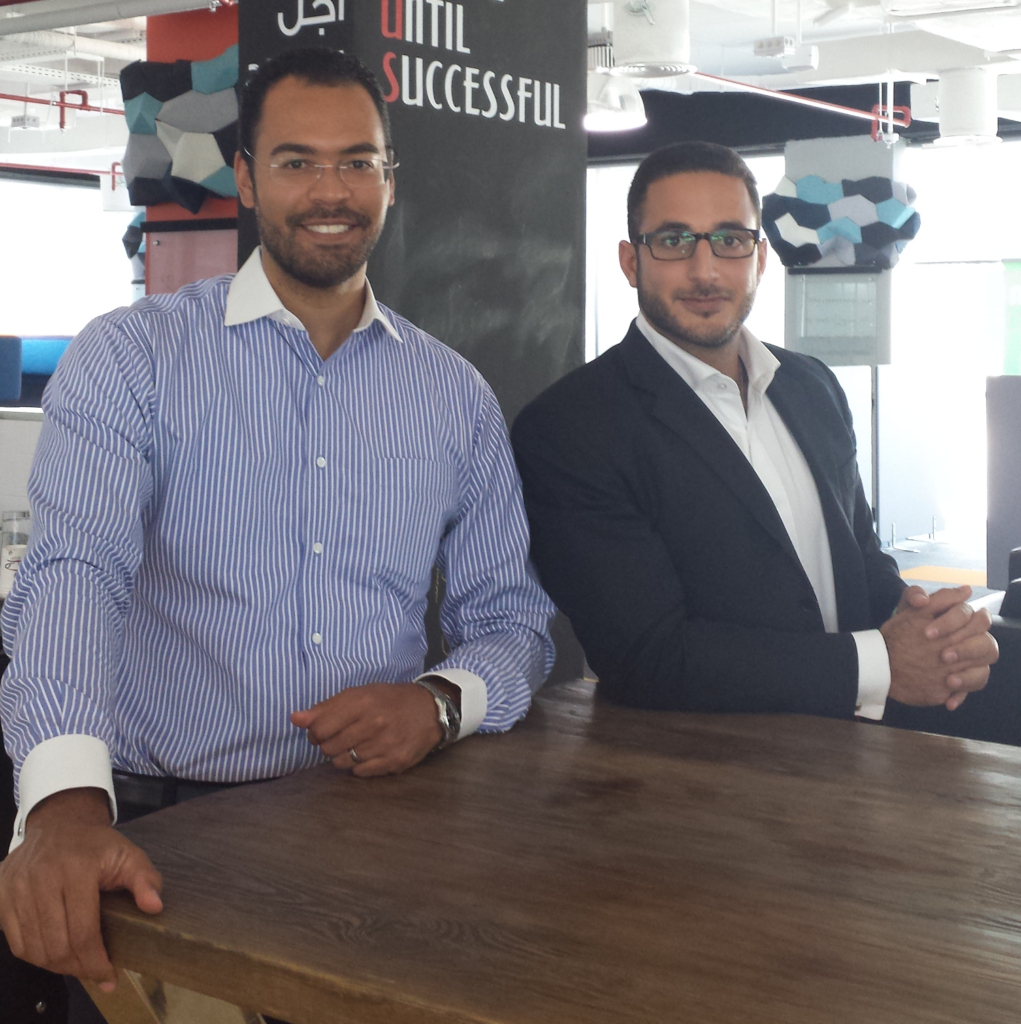 In other words, what if there were an online platform that connected people with chefs – whether professional or amateur – who would prepare a meal for them in their home or other venue of their choice? About a year later, in 2014, the duo launched ChefXChange, a website that does exactly that.
A Foodie-Driven Experience
Clients, or "Foodies" as the site describes them, can scan the profiles of chefs in cities from London to Cleveland and Berlin to Brighton, contacting chefs who offer the type of cuisine or experience they're looking for, whether it's a full 6-course meal with caviar and truffles, or a BBQ finger food buffet – both of which have been catered for via the site. "We always encourage Foodies on the platform to tailor the experience to their wildest desires," says Karl. "Unlike at a restaurant, the menu is created by the Foodie and not by the Chef."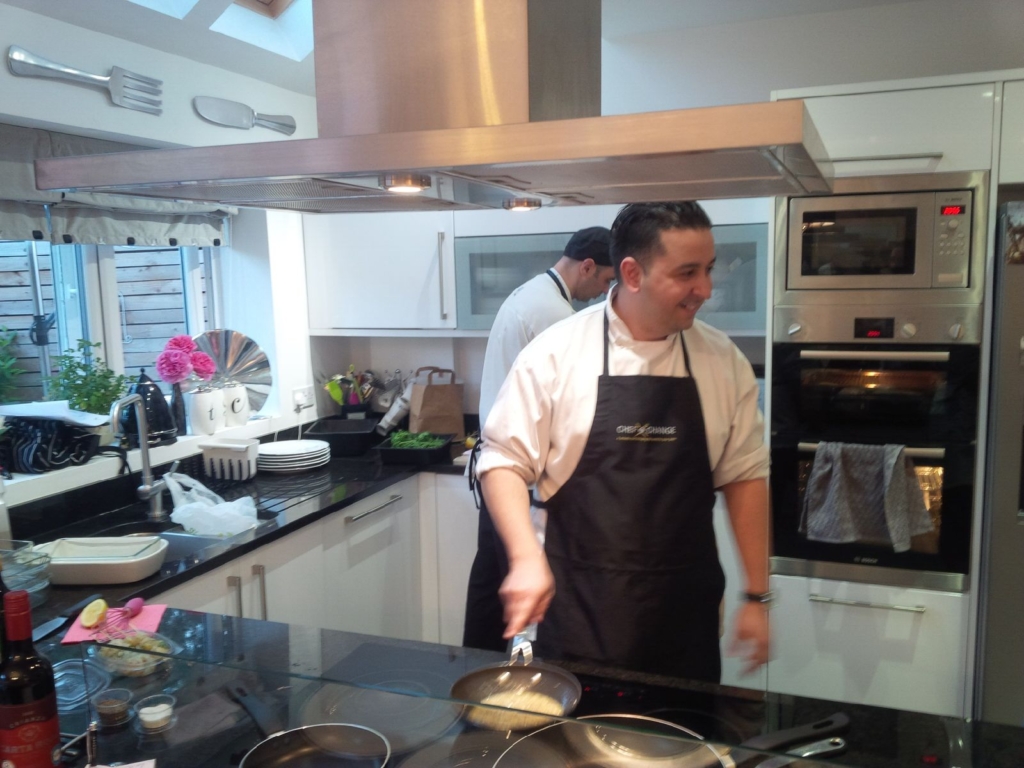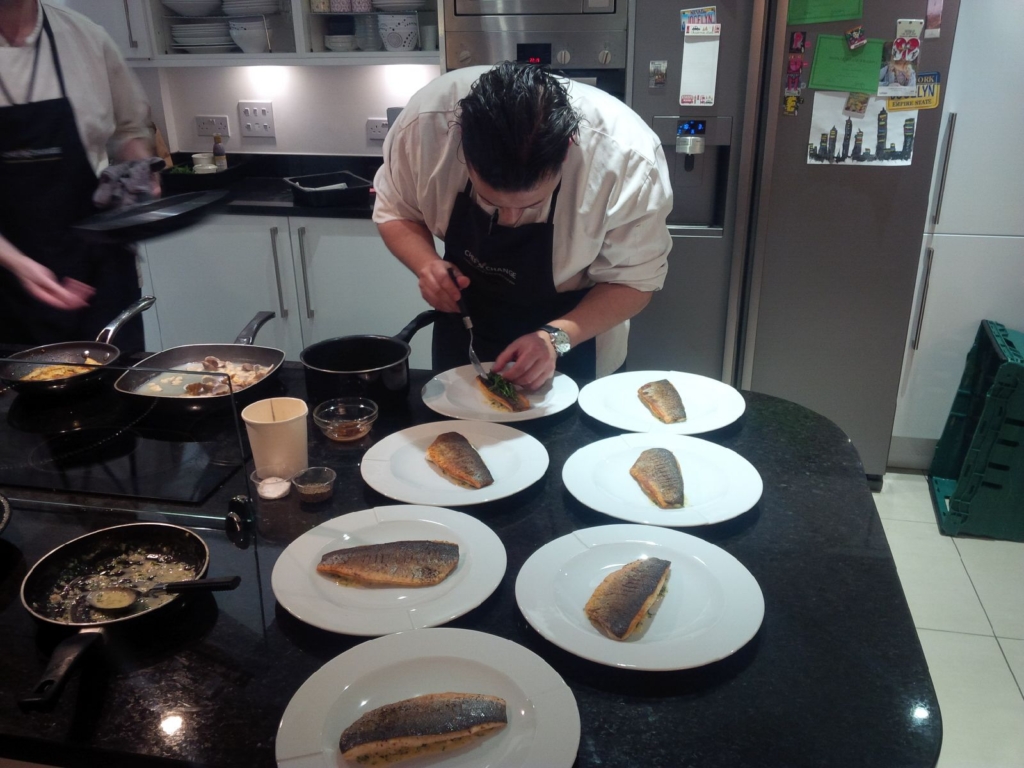 Also unlike a traditional restaurant, the ChefXChange concept puts guests in close contact with the chef, allowing them to observe the meal preparation process and perhaps even learn something new. "What is most unique is the magic that happens in your own kitchen and the close relationship that you develop with the Chef, being able to understand where every ingredient, every dish comes from. You don't get that anywhere in a restaurant."
Of course, part of the allure of eating out is the knowledge that you'll return to a clean – or at least not dirtier – kitchen at the end of the meal. No worries, Naim says, the service includes dish duty, too. "Our Chefs are required to leave the kitchen sparkling and clean up all the utensils they used. Most of the time, the Chef quietly disappears before the end of the evening to let the host enjoy the company of their guests."
Creating The Perfect Dinner Party
Hosting, in fact, is something Naim knows quite well – he says he's always wanted to be a chef, but is more of a foodie for now. "I do love to cook and host people at home, and always find an excuse to do so. Hopefully one day I will be able to take 6 months off to attend a cooking school and perfect that art."
That might be a while. Currently represented in 20 cities worldwide – most notably London, Dubai and Washington DC – with more added to the roster regularly, Naim and Washington have big plans for the future of ChefXChange, including a premium "Black" concept that they're keeping under wraps for now.
[vc_html_gallery interval="5″ images="10048,10020,10044,10024″ custom_html="A culinary creation by Chef Philip
---
Chef Philip in action in London
---
A culinary creation by Chef Philip
---
Chef Philip in action in London
---
"]
What they will share, however, are a few tips for those looking to entertain at home for the first time, or simply up their dinner party game:
1. Pick a Theme
No need to go all out and ask your guests to dress up, but a theme always helps build an atmosphere and make a dinner feel a little more 'special'. Why not just pick the country where the dishes are from? Add a couple of decorative elements using the flag colours, and you're all set! Alternatively, do some research on various holidays happening within the month, like a 'Cinco de Mayo' dinner in May, or opt for Dim Sums in February to celebrate the Chinese New Year. A quick Google search should get you sorted for any dinner year-round!
2. Send Invitations
It's 2015, which means you don't have to mail your guests a handwritten card (although it would make quite an impression and increase your swag); a carefully crafted email should suffice. Alternatively, go all tech and create a private Facebook event where you'll be able to communicate with all your guests at once, which can be convenient for last minute questions, or sending directions to your house.
3. Ask for Dietary Requirements
In our day and age, gluten free/paleo/vegan/dairy-free are in fashion. Ask your guests to send you any allergies or other requirements they might have ahead of time. You don't want to be planning a meat-lover BBQ if half your guests are vegetarians!
4. Don't Let Them Be Strangers
Now that you've hopefully got everything sorted, your guests are starting to arrive. Always welcome every guest at the door and introduce the ones who don't know each other. It's always good to introduce people by adding something your two guests might have in common. Maybe they both like tennis? Or travel? And of course, try to stay away from any sensitive topic such as politics or religion.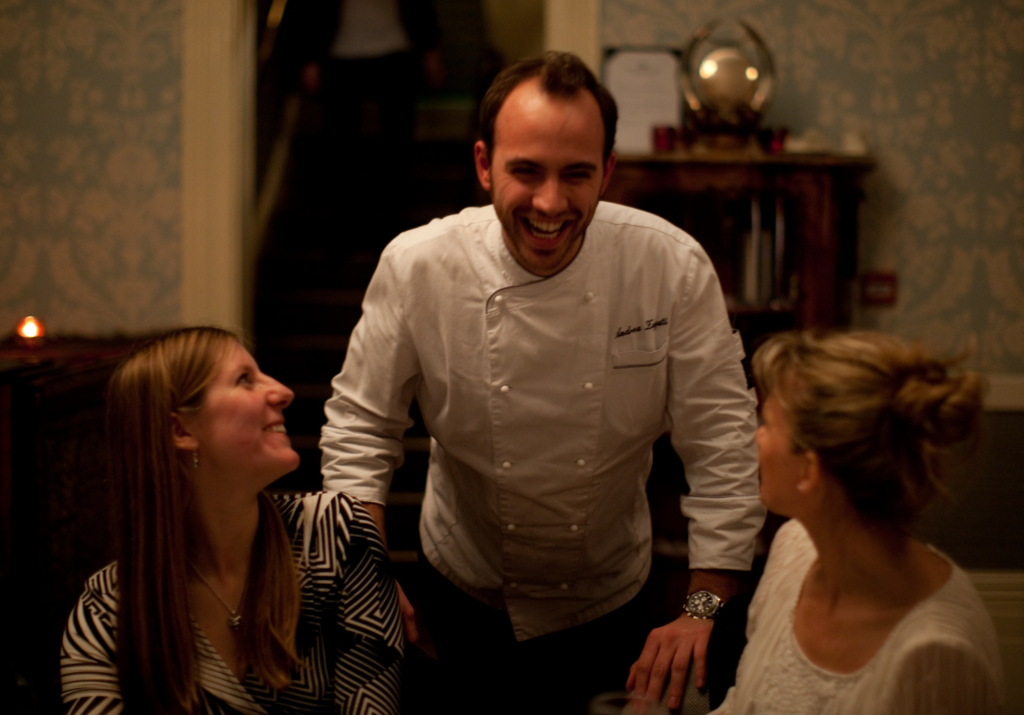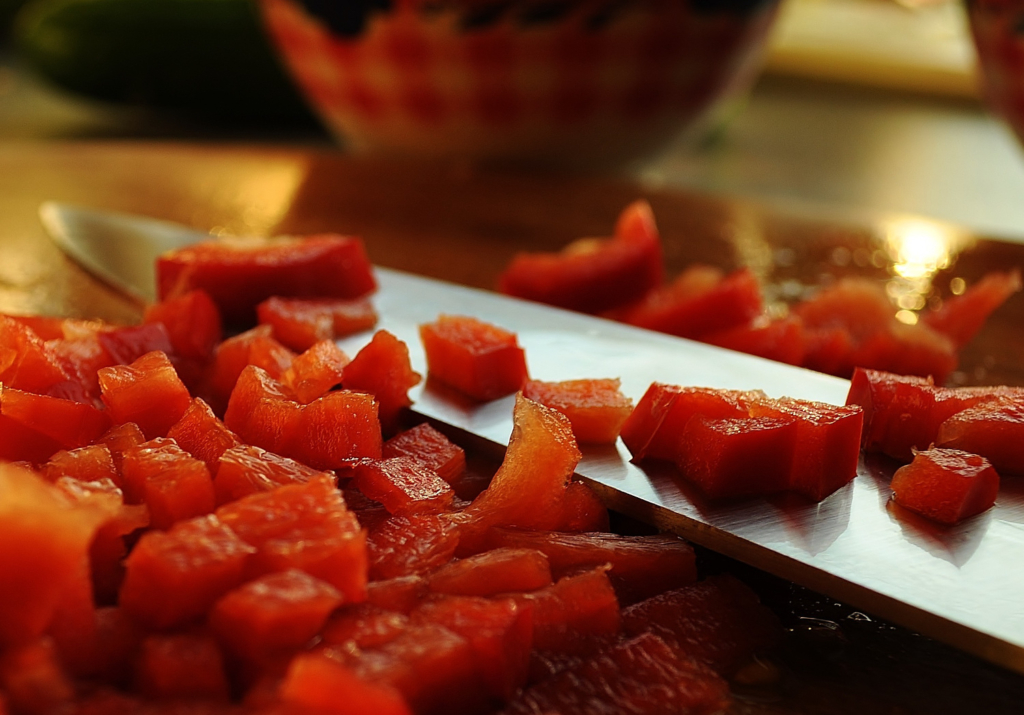 5. Offer Refreshments & Nibbles Right Away
Whether you offer alcoholic beverages or not, you should always offer refreshments within the first 5 to 10 minutes of arrival. Add some panache and welcome each guest with a glass of their pre-researched vice. Now that you've got everything else sorted, you will still need to serve your guests something to munch on. Whether you're planning a multi-course sit-down dinner or a finger food buffet, you will need to make a plan.
And finally, "To Cook or Not To Cook"?
If you do cook, you'll want it to look like you slaved away in the kitchen for hours preparing a mouthwatering meal, without actually slaving away for hours. For a sure win, try this easy yet impressive 3-course menu from ChefXChange Chef Andrea Zagatti.
Or consider leaving it to the professionals, and check out chefxchange.com
How do you approach hosting a dinner party?