';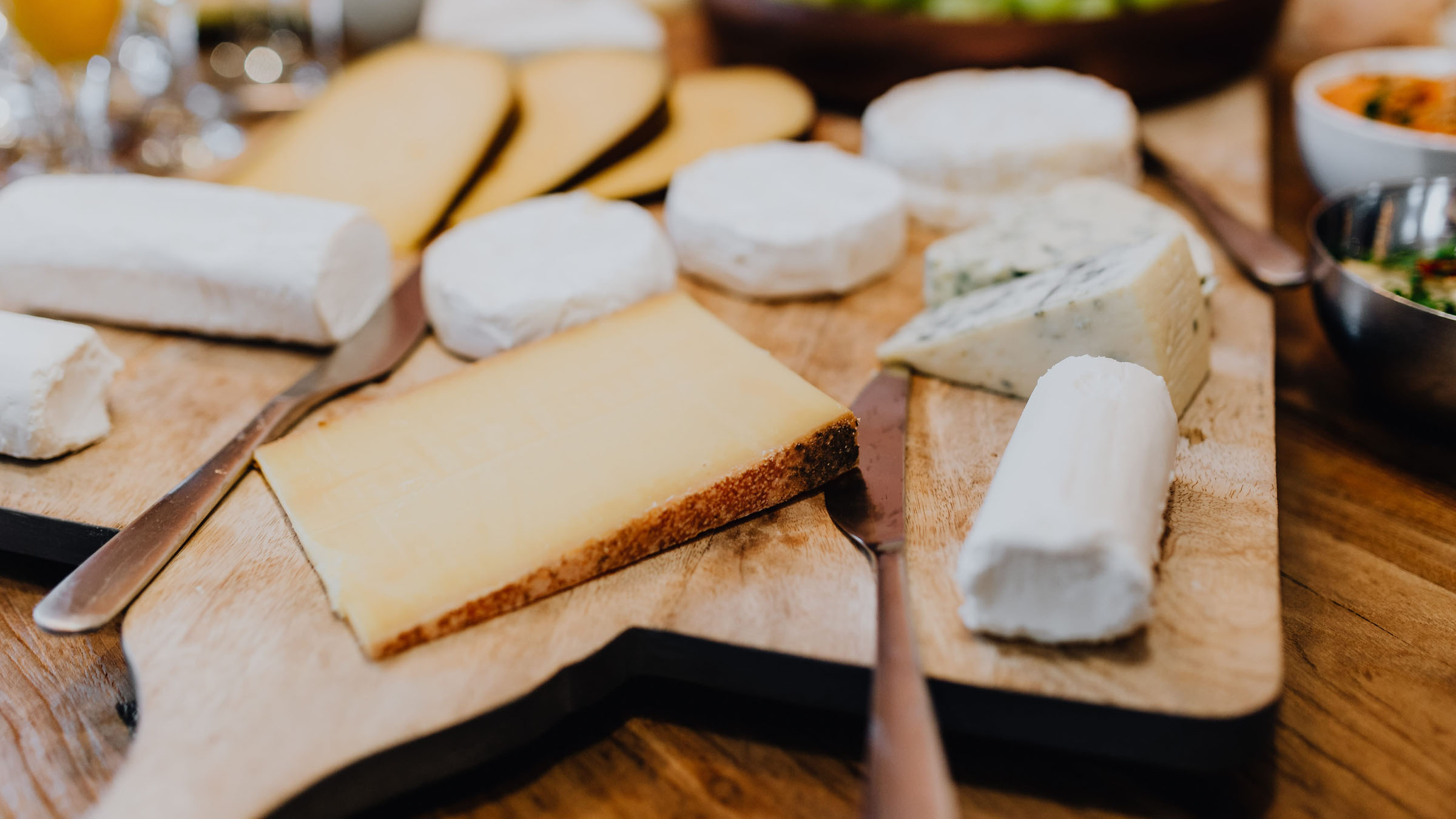 ;
A cheese plate is the perfect centerpiece for any holiday gathering, but putting one together can be an intimidating prospect. What cheeses do you choose, how do you serve them, and what do you pair them with? Don't worry, cheese lovers: mould master Erika Kubick here to break down all the basics of the perfect cheese plate, so you're guaranteed a glorious platter every time.
Let's start with what you're putting on that plate: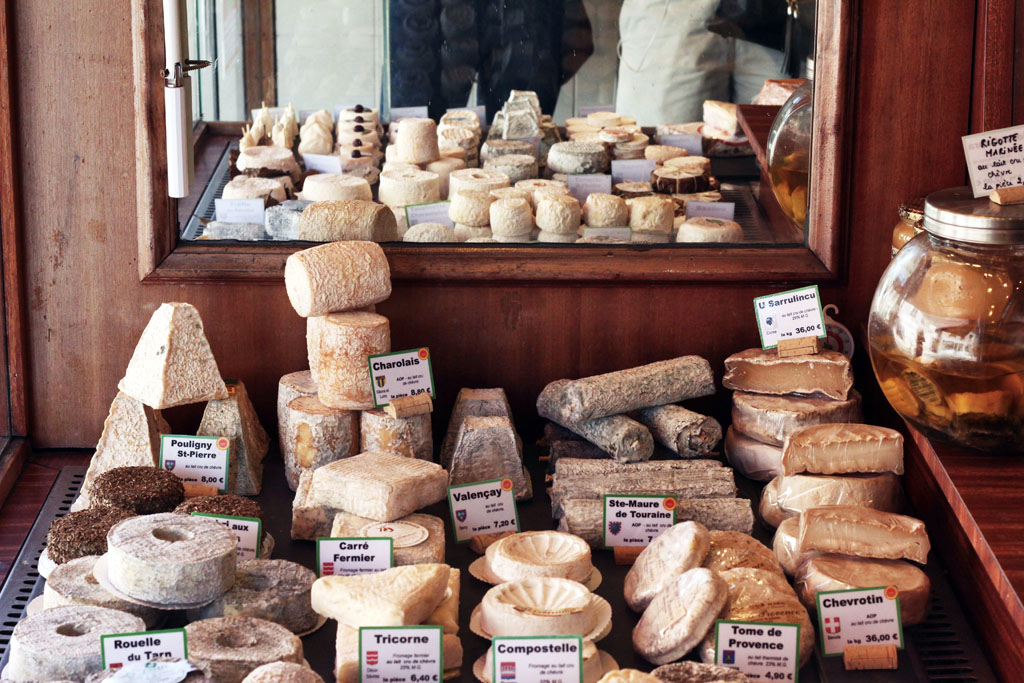 How To Buy Cheese 
The best cheeses come from specialty cheese counters, but you can score great finds at the grocery store too. The key is knowing what you want to buy before you leave the house.
Aim for at least three kinds of cheese: A great cheese plate has at least three different varieties of flavours and textures to keep things exciting. For example, I like to get something soft, something hard and something 'funky'. Don't buy more than six different cheeses; too much variety can be overwhelming.
Consult the cheesemonger: Instead of trying to navigate the cheese counter on your own, solicit some expert advice from a cheesemonger. They always know what cheeses are at their best, and have great suggestions for accompaniments and beverage pairings.
Try before you buy: Don't be afraid to ask to sample a cheese before you buy it. Cheesemongers are happy to let you try a cheese (even the ones at Whole Foods and other supermarket counters). As you're tasting, talk about what you like and what you don't, then let the cheesemonger guide you to the ideal choice for your palate.
Buy 55 grammes (2 ounces) total cheese per person: This ensures you'll have enough cheese for everyone to enjoy, without filling them up too much before dinner. If the cheese plate is the main course, then up it to 85-115 grammes (3-4 ounces) total cheese per person.
Pair it up: Pair your cheeses with something sweet, something crunchy, and something juicy: Sweet pairings, like preserves and honey, counter the saltiness of the cheeses, while crunchy snacks, such as toasted nuts and crackers, provide a textural contrast, and juicy accompaniments, like olives and grapes, cleanse the palate in between bites.
Dit bericht bekijken op Instagram
Dit bericht bekijken op Instagram
How To Put Together The Perfect Cheese Plate
So you've got the cheeses and the accompaniments, now it's time to assemble that masterpiece. Here are some essential tips on building a beautiful board:
Get creative with the serving platter: Avoid worn-down cutting boards, and instead use a slate, serving dish or even a clean baking sheet. It's the holidays, so it's a good time to practice your platter presentation.
Cut it right: Slice round wheels in half down the centre, then cut into pie-like wedges. For a firm triangular piece, cut off the top and bottom rind, then slice into thin triangles. Gooey wedges and crumbly cheeses should be served whole, with a cheese knife for guests to cut it themselves.
Use one knife per cheese: To avoid cross-contaminating flavours, use 1 knife for every cheese and 1 utensil for every accompaniment. Otherwise, that delicate goat cheese is going to start tasting like that boisterous Gorgonzola.
Arrange the cheeses evenly around the platter: I like to make a circular or even a zigzag pattern to help guide guests as they navigate from one cheese to the next.
Place pairings near their suggested cheeses: Once the cheeses are on the board, fill in the gaps between them by placing accompaniments next to their suggested cheeses.
Finish with fresh herbs: This step isn't necessary, but fresh herbs like rosemary and sage add a pop of colour and a little aromatic ambience.
Serve everything at room temperature: Refrigeration dulls the flavour of your cheese and makes the texture more brittle. Let everything, including accompaniments, sit out for at least 30 minutes before serving.
Dit bericht bekijken op Instagram
View this post on Instagram
7 Perfect Pairings That Will Never Fail You
Now that we've covered all the basics, let's get to the fun stuff. When creating pairings, look for complements, like toasted nuts and nutty cheeses, and contrasts, like sweet honey and salty blues. Here's a list of pairing ideas that will never let you down. Copy them exactly, or get a little crazy and adapt away. The possibilities are endless.
Goat cheese with fig jam and prosciutto: This bite is the perfect balance of sweet, salty and tangy. You can use fresh goat cheese or an aged one like Humboldt Fog from Cypress Grove. For best results, serve with baguette.
Brie cheeses and fruit preserves: Mild, creamy brie cheeses pair easily with a variety of berry preserves. Try apricot or blueberry, or make a quick compote with Bing cherries and baking spices.
Stinky cheese with pickles: Tangy, juicy pickles and soft, stinky cheeses like Taleggio create a sensation so savoury, it's almost meaty. This combination is as mouth-watering as biting into a cheeseburger.
Cheddar with salami and mustard: Aged, crumbly cheddars have the right amount of burly flavour and texture to stand up to fatty salamis. It's an intense pairing, so add a little zingy mustard to cut through the richness.
Aged sheep's milk cheese with toasted almonds: Sheep's milk cheeses like Manchego and Pecorino have a very nutty flavour profile. Toasted almonds can highlight those notes and provide a little bit of crunch, too.
Aged gouda with toffee: Older goudas tend to develop a crunchy texture and sweet, butterscotch-y flavours. Toffee complements both those indulgent notes and the texture, for a bite of bliss.
Blue cheese and honey: Blue cheeses always have extra salt added to help the molds develop, so contrast that savouriness with sweet honey. Just be sure to spring for high-quality honey, which tastes way better than the basic grocery store variety.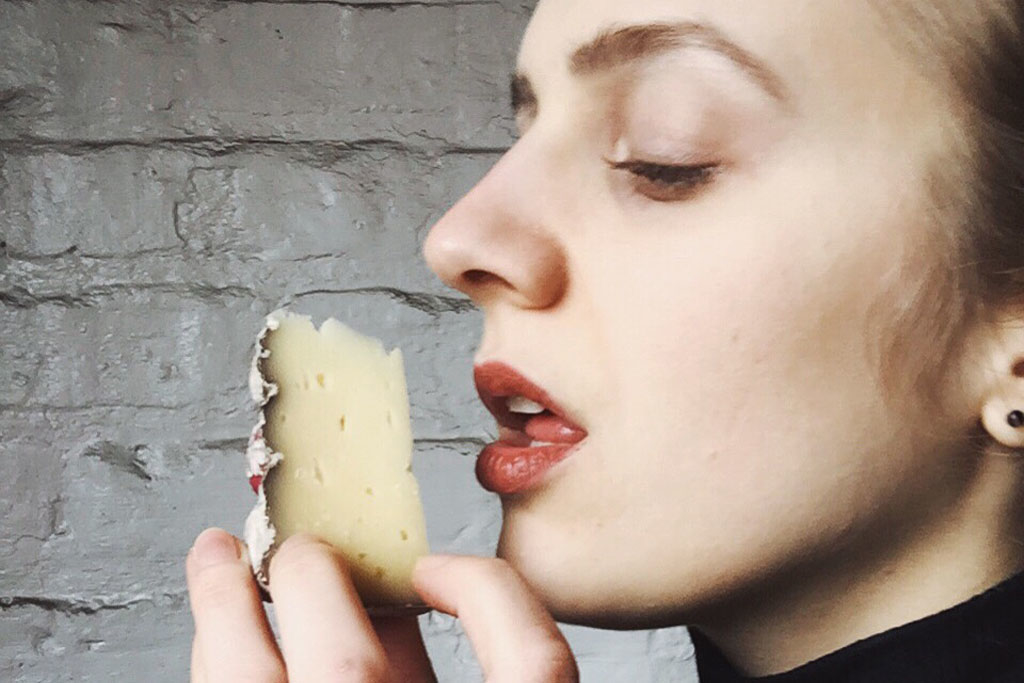 About The Author:
Erika Kubick is a cheesemonger-turned-mould-evangelist and founder of the Chicago-based cheese advocacy company Cheese Sex Death. She is devoted to educating and exciting cheese lovers everywhere through tastings, classes, private parties, sexy swag and more.