';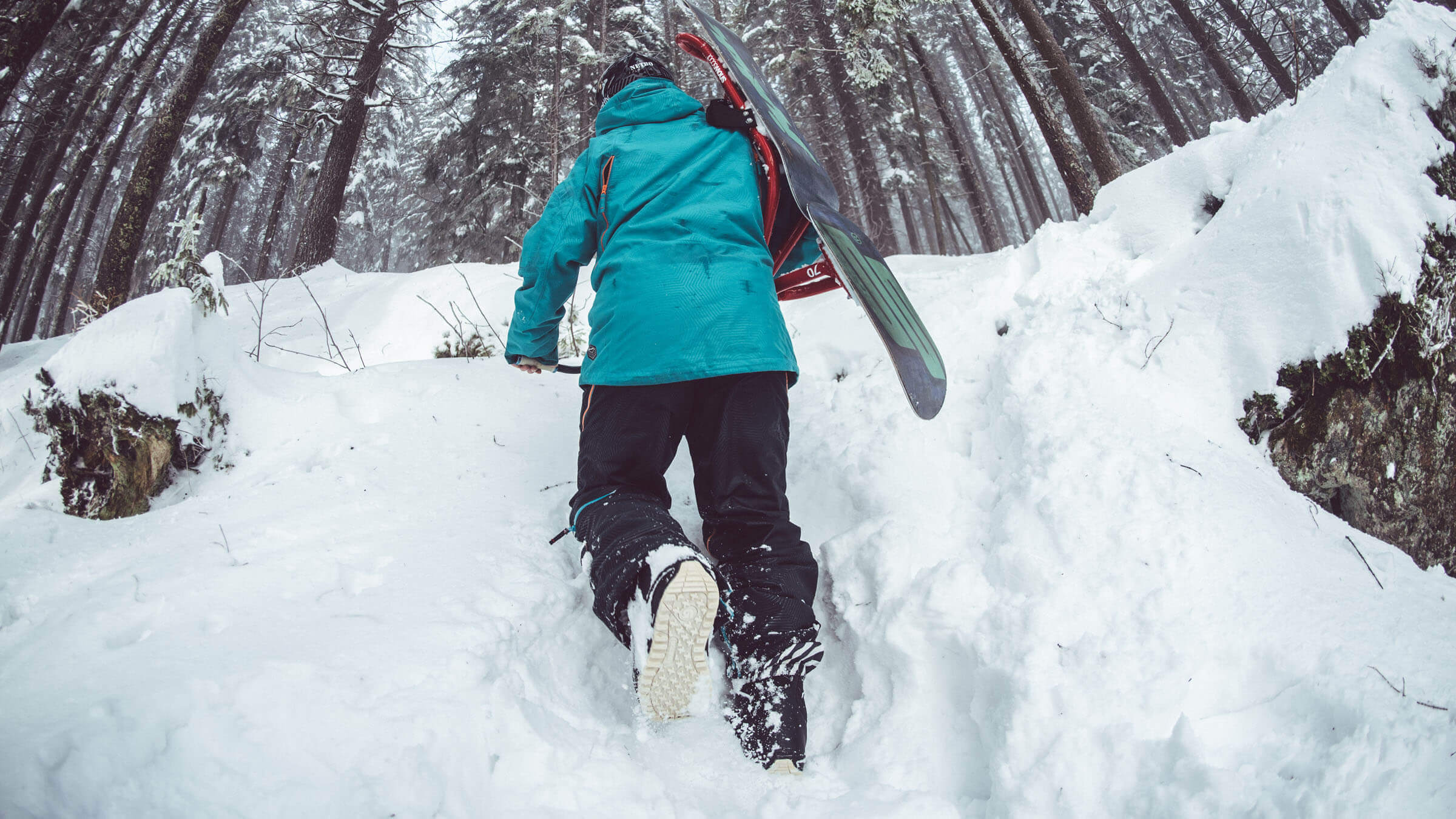 Even the best skiers and snowboarders on the slopes are only as good as their gear. That's why we've searched out the best equipment, clothing and wearables to keep you warm, dry and at the top of your game this ski and snowboard season.
The Helmet
Safety first! You need your noggin, so don't skimp on this key item in your winter sports wardrobe.
Any helmet is better than none, but one with MIPS technology would be best. Designed by scientists and brain surgeons to reduce the rotational force applied to the brain by angled impacts, MIPS helmets feature a low-friction layer inside, which allows the helmet to slide relative to the head and absorb the rotational violence that can damage the brain. MIPS can be installed in any helmet; when shopping for one, look for the yellow MIPs logo.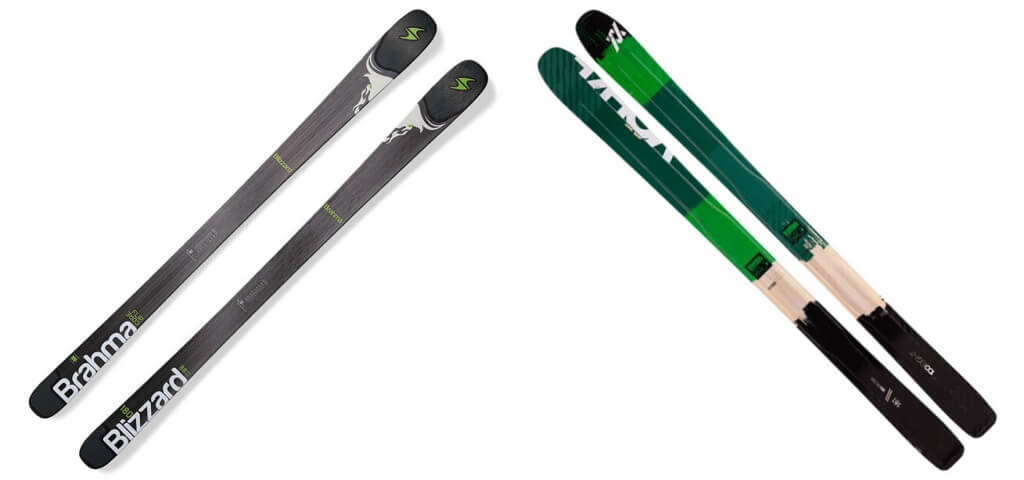 The Skis
Less is more – the latest technological advances in ski design are pushing the industry towards more lightweight models. Though the trend for lighter designs began as an advancement specifically for women's skis, the preference for reduced weight and increased stability has gained momentum in general, allowing skiers of all types to enjoy better performance and reduced fatigue.
Carbon fibre is the material of choice, featuring prominently in the newest designs by top manufacturers, like Blizzard, whose 'Carbon Flipcore' skis increase stability, decrease vibration and reduce weight by 15%, or Völkl, whose 3D Ridge Technology has resulted in designs that are agile and light, with a thin profile at the edges for better grip and flex.
The Snowboard
When it comes to snowboards, shape-shifting is all the rage right now. Surf-inspired pow boards and 3D shapes are gaining traction, some even without bindings (see: Äsmo's footloose Powsurfers), as are fish shapes with a swallowtail and wide nose made for carving up some serious powder.
However, if you're looking for a solid all-around board that can take you from groomed piste to wild powder and back again, aim for twin-tip or directional designs like Capita's Defenders of Awesome series (repeat winners of the coveted Transworld Good Wood Award) or the Burton Flight Attendant, with its 'Balanced Freeride Geometry' for quick, tight turns as well as satisfying float and flow.

The Outerwear
Usually the word "onesie" sends us running in the other direction, but these Huski cover-alls have us rethinking our stance. The creators are fairly new to the outerwear game, but they've used that to their advantage, providing a fresh take on skiwear and thinking of literally everything in the process.
Available in both men's and women's versions, Huski suits are highly waterproof yet breathable, and feature a removable hood that can attach magnetically to your helmet in blustery conditions, an in-built microfibre lens wipe for your goggles, a touchscreen-friendly smartphone pocket, wrist gaiters, glove clips, thigh and underarm vents, and Recco technology to help rescue searchers find you in the event of an accident. There's even a Wolf Whistle in the lift pass pocket, a feature that can come in mighty handy if you find yourself free-riding your way over the side of a ridge on a foggy day.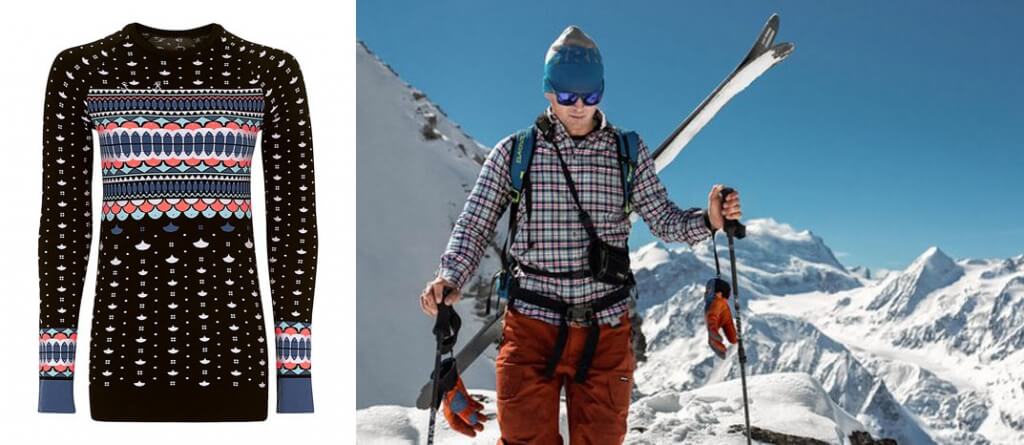 The Base Layer
Nearly as important as your outer layer is what goes under it: You want natural or manmade fibres that are breathable but thermal, and that will wick moisture away from your skin as well as dry quickly when exposed to the air.
For women, add a little chalet style to your base layer with this slim-fitting top from Sweaty Betty that doubles as a high-performance winter sports base layer and a cute thermal shirt for sitting by the fire. For men, Hardvark's tailored merino wool button-up shirts are the base layer you never knew you wanted. Behaving like a performance top – breathable, moisture-wicking, temperature-regulating, odour-resistant – but masquerading as a stylish Oxford, this shirt will take you straight from the piste to the après ski party faster than you can say, "Jägermeister, please."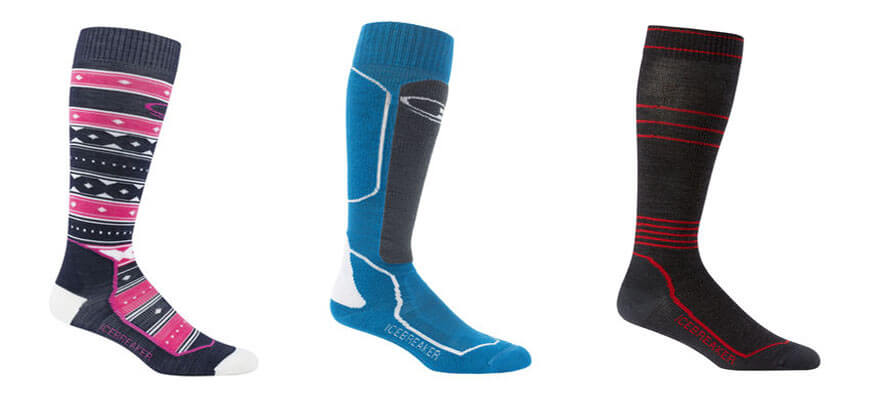 The Socks
Socks are rarely the sexiest part of any getup, but when it comes to snow sports, the right pair can actually enhance overall performance by providing padding where needed and support for the feet and legs. Plus, good ones will prevent that dreaded post-piste foot aroma.
Go for something like Icebreaker's compression over-the-calf ski socks, which – at 45% merino wool – provide warmth, breathability, odour-resistance and, of course, compression that promotes circulation to increase performance and improve recovery.
The Goggles
Show us a person who's skiing without goggles, and we'll show you a person who's not living their best life. Goggles are clutch for protecting your peepers from UV rays, snow glare and icy precipitation, while making sure you don't end your run with runny eyes – there's no crying in skiing.
If you're thinking about upgrading your eyewear from 'okay' to 'omg', consider the Oakley Airwave 1.5. Dropping half your rent on goggles may sound ludicrous, but for serious ski and board fans, these aim to please: They boast a heads-up display that lets you monitor things like your speed, jump analytics and vertical in real-time, as well as track your slope buddies' locations, navigate the resort's runs and control your piste playlist. Bluetooth connectivity with other devices means you can view incoming texts or connect with a heart rate monitor. There's even a special app and glove-friendly remote that allow you to control your GoPro. And because it's 2016, you can access your stats via app and share on social media.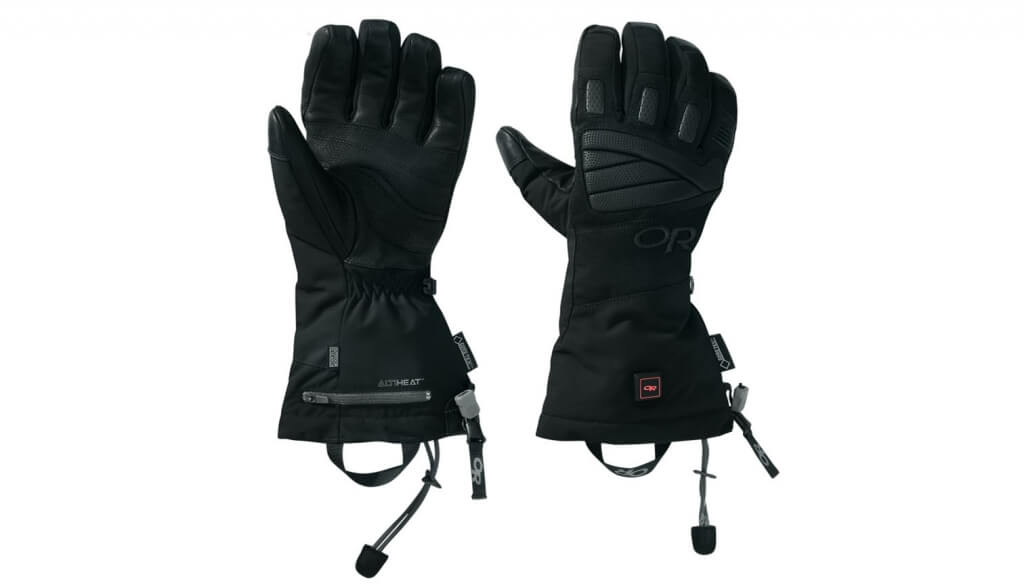 The Gloves
Frosty fingers are your enemy. While not exactly practical for texting your friends, mittens are generally your best bet, but for keeping your extremities extra toasty on the runs and – most importantly – lifts, go for something with a built-in heating mechanism.
In addition to being lightweight and highly waterproof, these Lucent Heated Gloves are equipped with ALTIHeat, a heating system that's powered by a rechargeable battery.
The Backpack
Water, keys, money, extra layers – you'll need something to hold your slope essentials. It should be lightweight and waterproof at the very least, but why stop there?
Ortovox have an impressive line of ski-specific backpacks that can do everything from hold your ice axe and ski poles, to keep your helmet securely stored on the outside of the pack. Opt for the High Alpine series for its Swiss wool back system that keeps you dry while distributing weight evenly, or try the Free Rider series for extra back protection. They're all hydration system-compatible and boast a range of safety features: Most of their models come with a signal whistle on the chest strap, and all can be outfitted with the brand's Avabags, airbags which can be deployed in the event of an avalanche. They even make packs with shorter back lengths, reduced weight and smaller volume specifically designed for women. Now isn't that thoughtful?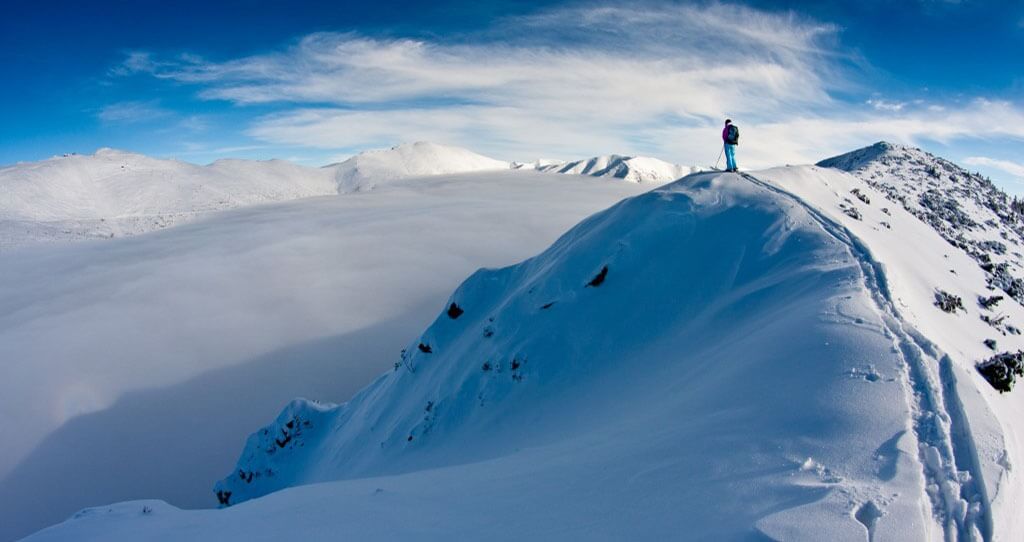 The Trip
Now that you're all geared up, you're ready to ride. Why not try one of these lesser-known – and inevitably more interesting – ski regions this year?
Article by Jessica Keller