';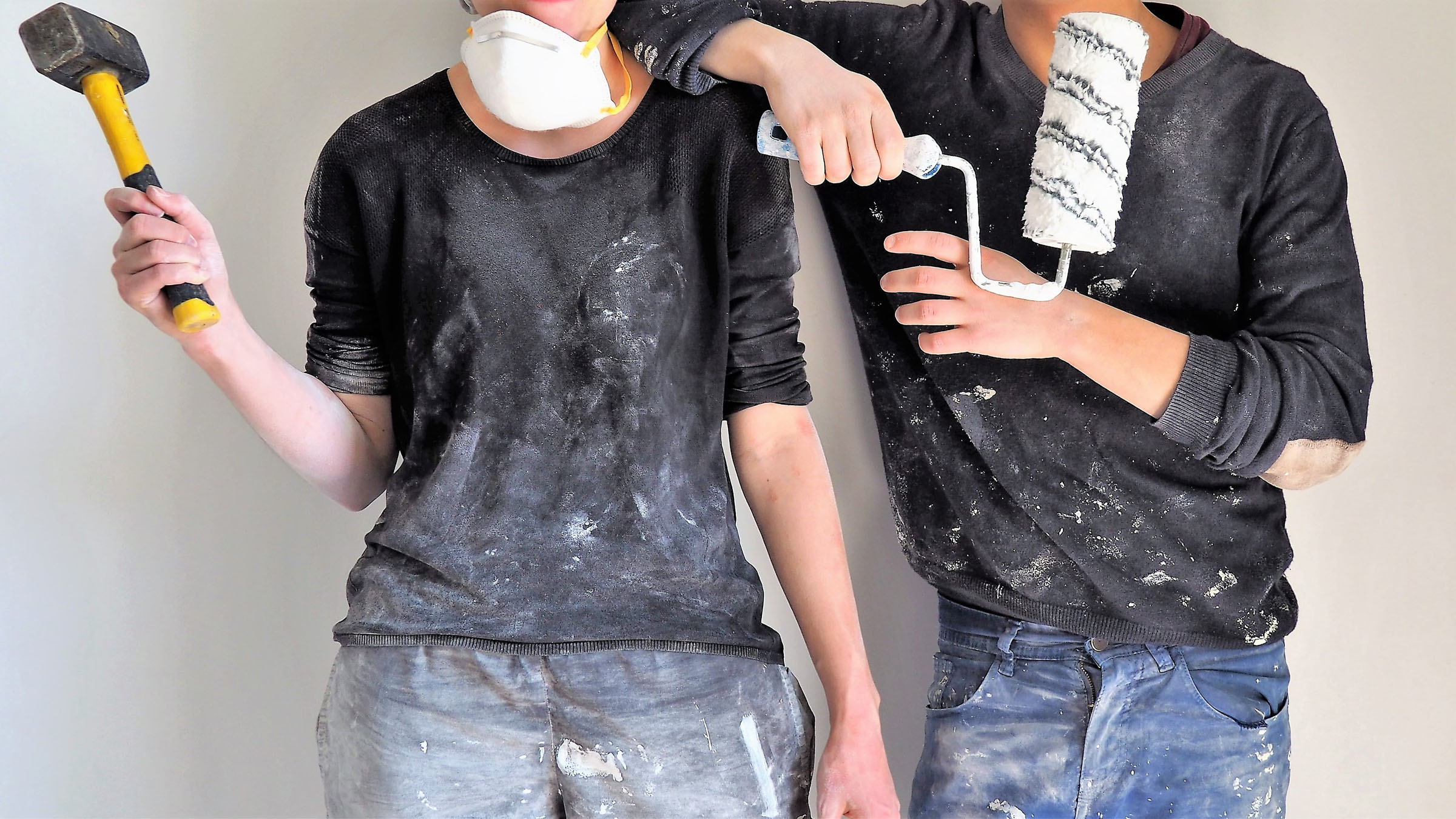 ;
If you have time on your hands or need to find simple solutions to household storage and DIY problems, then why not take the initiative and solve the problems yourself? Sure, it's always smarter to hire a professional for more advanced tasks, but you can save time and money by tackling simple jobs on your own – supported by helpful instructional videos online.
We highlight a handful of useful starter videos as a springboard for your own research.
For Getting Organised
Kitchen Storage Solutions – Blossom
Youtube channel Blossom introduces an eye-catching selection of simple, but ingenious DIY hacks that could significantly improve your storage solutions, as well as a few fun ideas that could conceivably be made with support from kids.
For A New Look
Paint Your Furniture and More – House of Valentina
The House of Valentina introduces eight simple home improvement projects that can be comfortably managed by the DIY beginner and, in many cases, using supplies and materials that are already on hand. The most eye-catching ideas include upcycling tired old furniture with new paint effects, creating DIY artwork and remodelling your bookshelves. Links to detailed project overview videos are listed in the introduction below the video, but check out the main video to first discover a home design project that most appeals to you or suits the materials you have on-hand.
For Budget-Minded DIY
Hacks to Save Time and Money – MrFixit DIY
If your DIY focus is more on cost-saving hacks, then the MrFixit DIY channel explains five simple ideas to save both time and money around your home.
For Avoiding The Auto Shop
Maintenance and Troubleshooting for Your Car – ChrisFix
Much like death and taxes, car troubles are unavoidable – at least for anyone who owns an automobile. And while you might not want to try mending your own brakes, you can save yourself some money by learning the ins and outs of car maintenance and basic repair. Changing your oil is a good place to start. The wildly popular (and famously faceless) ChrisFix shows us how.
For Capable Ladies (And Gents)
Simple Fixes around The House – DIY HIP Chicks
Of course, doing odd jobs around the house isn't (or shouldn't be) a gendered activity, but there is often a gender divide when it comes to home improvement projects. Interior designer and licenced contractor Beth Allen bridges the gap with her channel DIY HIP Chicks, featuring how-to videos for decor projects, but also common tasks like hanging a heavy mirror, taking accurate measurements or caulking a bathtub; here she offers helpful tips on buying and using caulk. Not the sexiest DIY topic, perhaps, but the most useful skills are often the most mundane.
For DIY Beginners
Choosing the Right Tools – Homesteadonomics
If you're looking to expand your DIY repertoire, it's a good idea to get yourself some of the more basic power tools. But what tools do you really need? And what things should you keep in mind when choosing them? Should you buy new or used? Name brand or off-brand? Corded or battery-powered? YouTuber Homesteadonomics walks us through the types of power tools he recommends for beginner DIYers, as well as the various considerations to make when purchasing.
For Practically Anything
Nail It – Ron Hazelton
With a throwback aesthetic straight from a '90s home improvement show, Ron Hazelton is endearingly old school –  like your friendly neighbour dropping by to help out with a project. His channel is full of handy advice and step-by-step guides, from the fun (building a cat tree, an outdoor kitchen or a window box) to the essential (patching a hole in the wall, replacing door latches, child-proofing electrical cords). But let's start with something ultra simple: In this short video, he shows us how to hit the nail on the head.
Just For Fun
Make a Small Harp – Ron Swanson
Finally, if you feel up to a more ambitious project, then you could do no better than to consider crafting a small harp as demonstrated by Pawnee's greatest living artisan, Mr Ron Swanson. Okay, okay, we know, Ronald Ulysses Swanson is of course a fictional character played by the equally gifted woodworker-turned-actor Nick Offerman in cult comedy show Parks & Recreation. However, we're convinced that browsing some of his greatest craft and home improvement achievements will not only offer some guaranteed amusement, it might even sharpen your own DIY ambitions. Ron Swanson isn't the patron saint of home improvement for nothing. With phrases like "My son is several weeks old, he is quite familiar with the sound of power tools," Ron provides homespun wisdom for any true DIYer to live by. Well, possibly…
#staysafe #stayathome #selfisolation #selfisolationactivities #quarantine #lockdown #homesanctuary
#staysafe #stayathome #selfisolation #selfisolationactivities #quarantine #lockdown #homesanctuary