';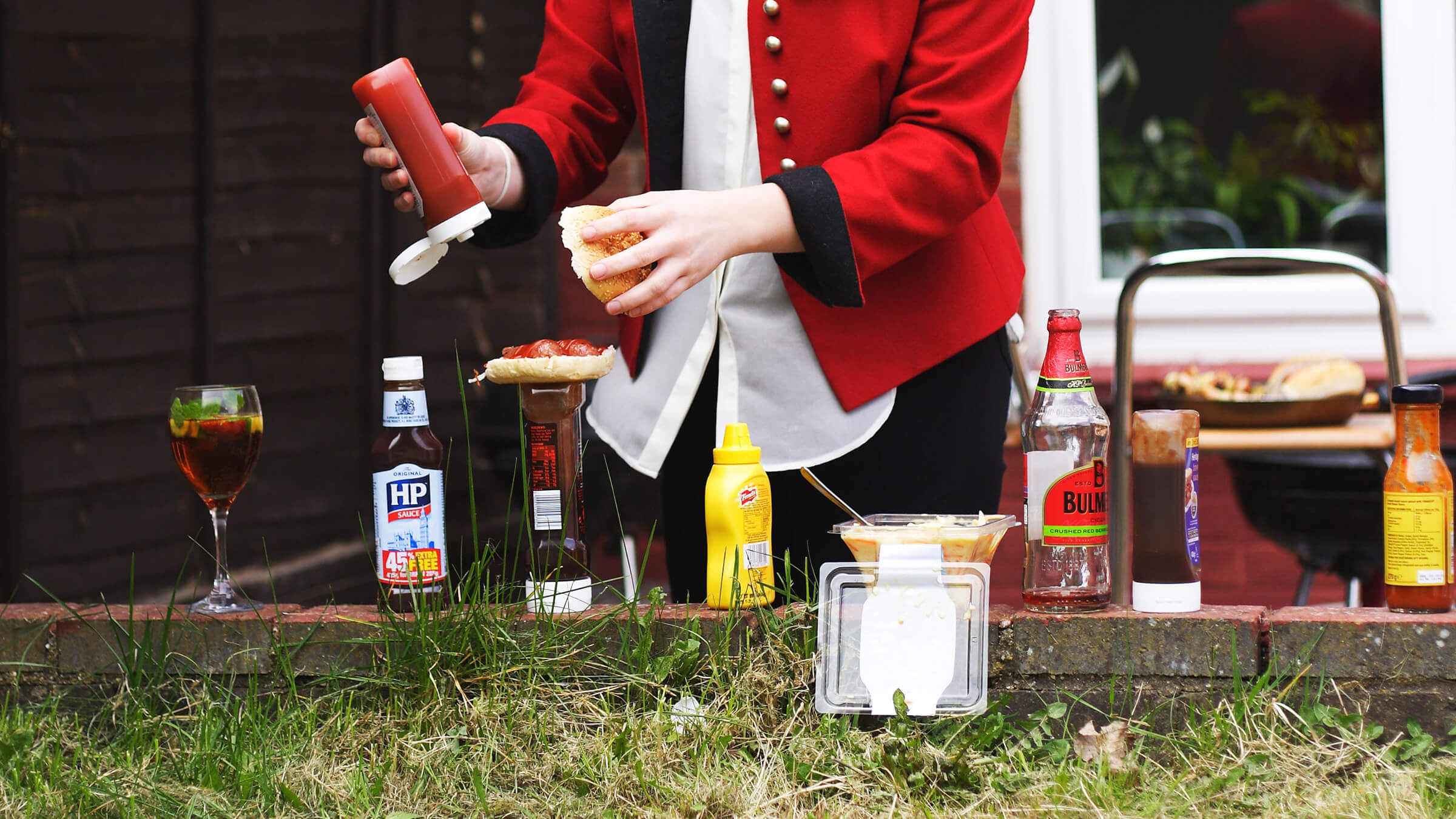 The secret of backyard entertaining – aside from a constant supply of wickedly delicious summer cocktails – is dependent on a variety of factors. The first criterion is the perfect party concept, as we reveal in our companion article; the second factor is to make the best use of your available space, whether it's a small balcony, a modest patio or, if you're lucky, a larger patch of garden. The aim is to enhance the space with features that will allow you and your friends to enjoy more comfort and more options.
You could consider a more ambitious garden project such as building your own pizza oven or perhaps a firepit. However, in this article we showcase some tips from the experts to start smaller projects that will transform your backyard and surprise your guests.
Just Chillin'
We've all been there, it's nothing to be ashamed of: the spread of mouth-watering food on your garden table is marred by the warm beer/juice/soda sweltering in the summer sun. Some will be fortunate enough to solve the problem with a large ice bucket or cooler, but if that's not an option, then how about hacking your picnic table with an ingenious hidden ice compartment? Joe Lydic explains how to do just that in a very helpful step-by-step video.
Built To Last
Sorry, the wooden picnic table wasn't a big enough challenge? Well, you could consider taking your outdoor chilling to another level, with an ice tray integrated this time into a custom-made polished concrete table complete with LED lighting. If that sounds daunting, 'DIY Pete' offers a reassuringly simple explanation of just how that can be achieved.
Take A Seat
A couple of extra guests, but not enough outdoor seating? Make use of a few cinder blocks and simple wooden posts to construct an instant outdoor bench that can be teamed with spare cushions to create a comfy garden sofa. The 'DIY Projects' channel shows how…
Making Space
If you're planning a bigger gathering and need even more outdoor seating, don't despair. Help is at hand in the humblest of forms: the wooden pallet. Simply check online or ask at local department stores, supermarkets or building suppliers and see who is willing to give away a batch of unwanted pallets. You'll be surprised just how many people will be grateful to dispose of what, to them, is likely to be a waste product, provided you can collect them at short notice. Arrange them in suitable fashion and cover with garden cushions, and you have an effortlessly laid-back and whimsical seating solution. If you go a step further and glue them securely and paint them as well, then you'll have a fantastic shabby-chic solution that will spruce up your parties all summer long. Don't believe us? Then just watch and discover for yourself:
Let It Glow
Create soft, but atmospheric outdoor lighting by hanging glass mason jars from low-hanging branches or beams. You can fill the jars with candles or, for a more unusual effect, why not decorate them with glow paint? It's a perfect job for younger members of the family!
Article by James Lee-Tullis