';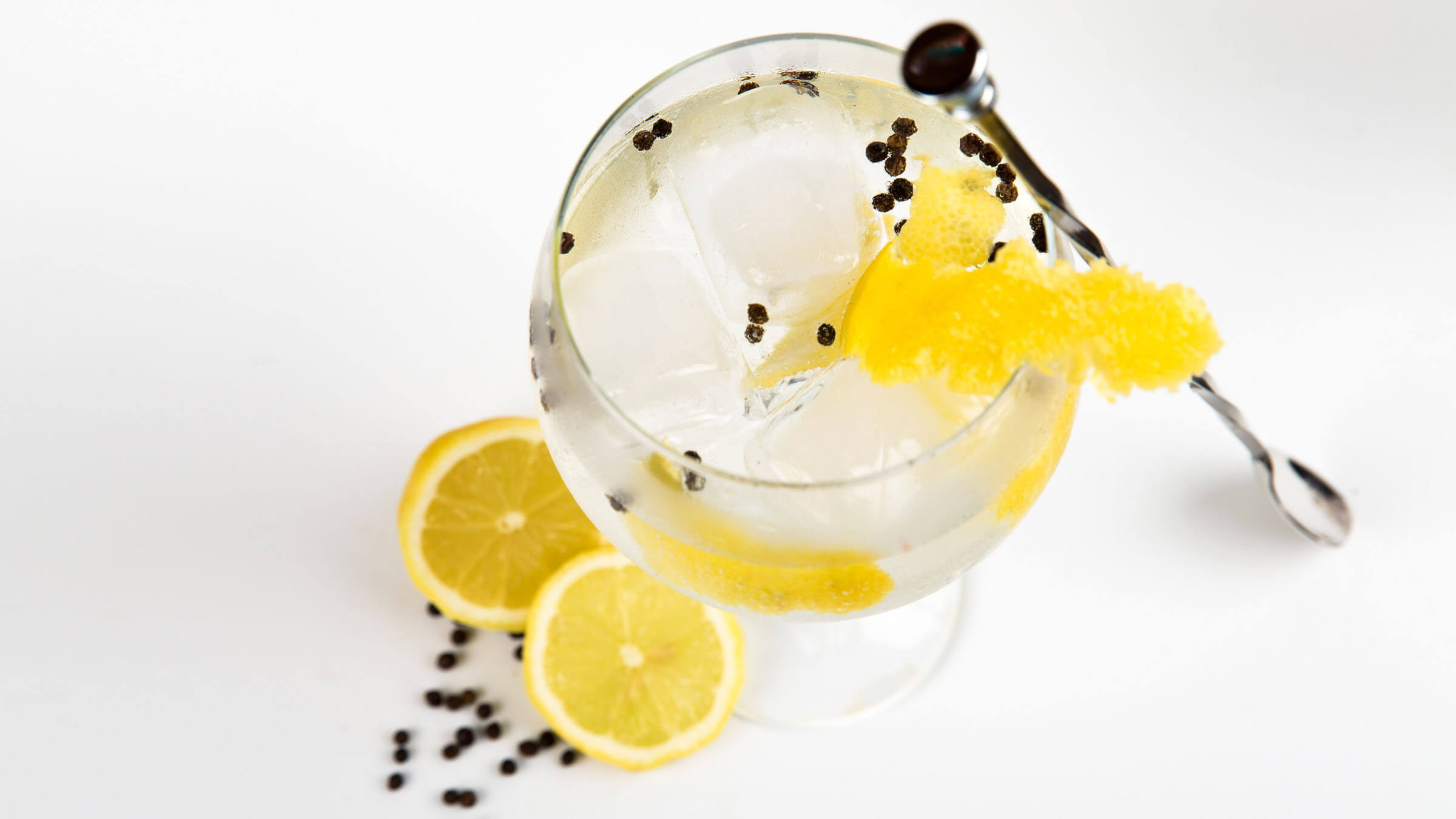 ;
Gin was originally a Dutch spirit, but has become mainly associated with the UK. Even though the legally protected term "London Gin", which refers to a pure spirit redistilled with "natural plant materials" to add flavour, isn't limited to gins made in London, the British capital is the home of gin in the popular imagination.
Those natural plant materials, commonly referred to as botanicals, must include juniper berries, but everything else is a matter of the distiller's imagination – and the consumer's taste. Thanks to the ongoing resurgence of the clear spirit, adventurous gin makers all over the world have come up with their own local twists on the British beverage. We spoke to a few to find out how they select botanicals that give their gin a local flavour.
Dingle Distillery
Michael Walsh, Head Distiller at the Dingle Distillery (pictured below with Elliot Hughes, the distillery's business development director), is responsible for overseeing production on the eponymous peninsula on Ireland's Atlantic coast. As one of the first distilleries leading the resurgence of small-scale producers, they experimented with recipes for a gin infused with local flavours; the resulting "Dingle Original" has since become a firm favourite across Ireland and beyond. They have also produced seasonal gins, using ingredients foraged in spring, summer, autumn and winter, respectively, and plan to continue using botanicals from the Dingle peninsula to create different flavour profiles, each rooted in this beautiful place.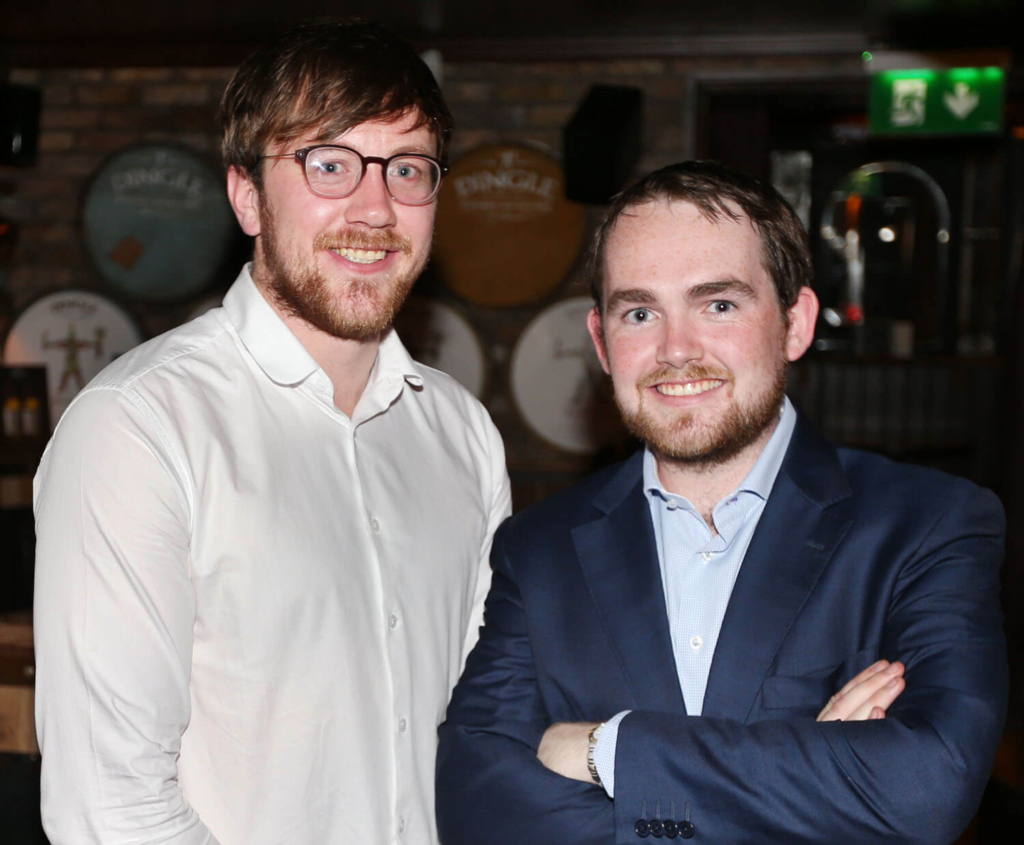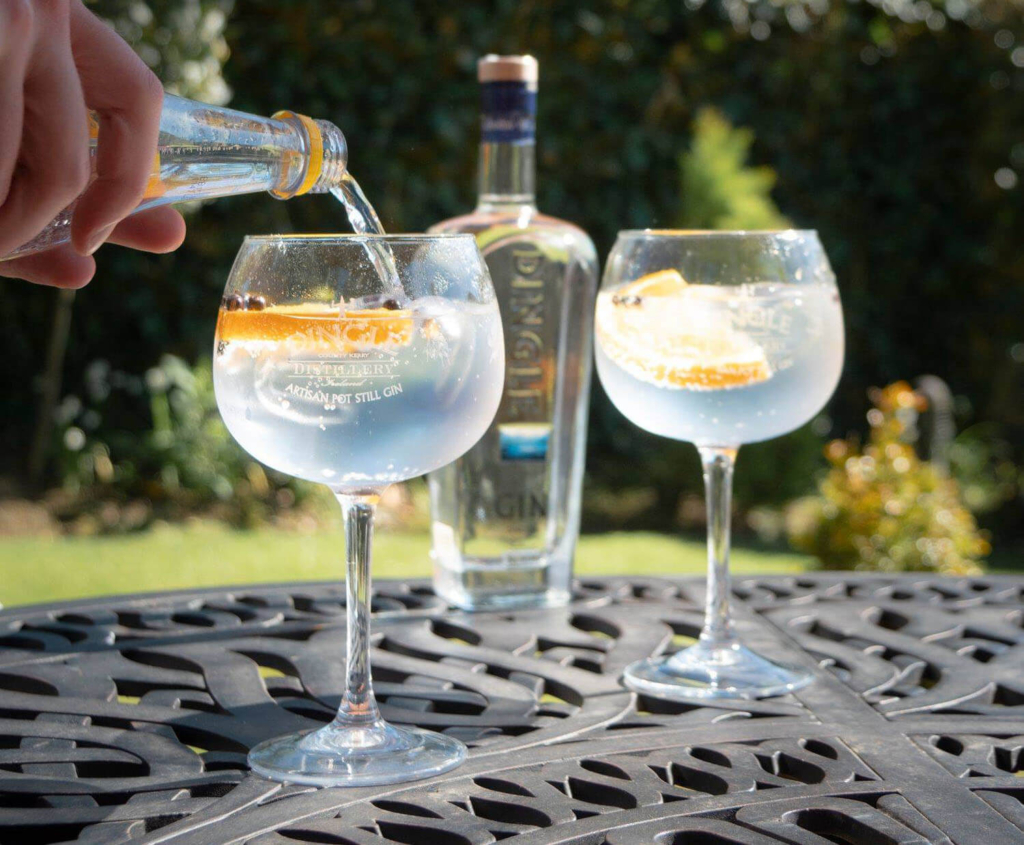 How much of Dingle Gin's flavour is unique?
Michael Walsh: We use thirteen botanicals in total. Beyond juniper – the core botanical for all gins – we use six traditional botanicals you would find in most gins, such as coriander seeds and angelica. We then use six locally foraged botanicals such as fuchsia and heather. As far as I am aware, we are the only distillery in the world using fuchsia to make gin.
Can you explain the local, cultural and biological significance of some of the ingredients your use and how you source them?
Fuchsia in particular is an inspiration for many local artists. Harvesting fuchsia, heather and chervil locally comprises of gathering a few of my young cousins and going for a walk, picking as we go. Hawthorn and rowan berries require a little more work, placing a sheet under the tree and giving the branches an encouraging shake.
The hawthorn is tied very much to superstition; a local druid who is an expert forager has warned of the dangers of upsetting hawthorn trees, where banshees and evil spirits dwell, so I'm just that little bit more careful when foraging from them. Bog myrtle is my least favourite to forage. It's found in boglands and is meant to act as an insect repellent, but I can tell you first-hand it does little to back up this claim.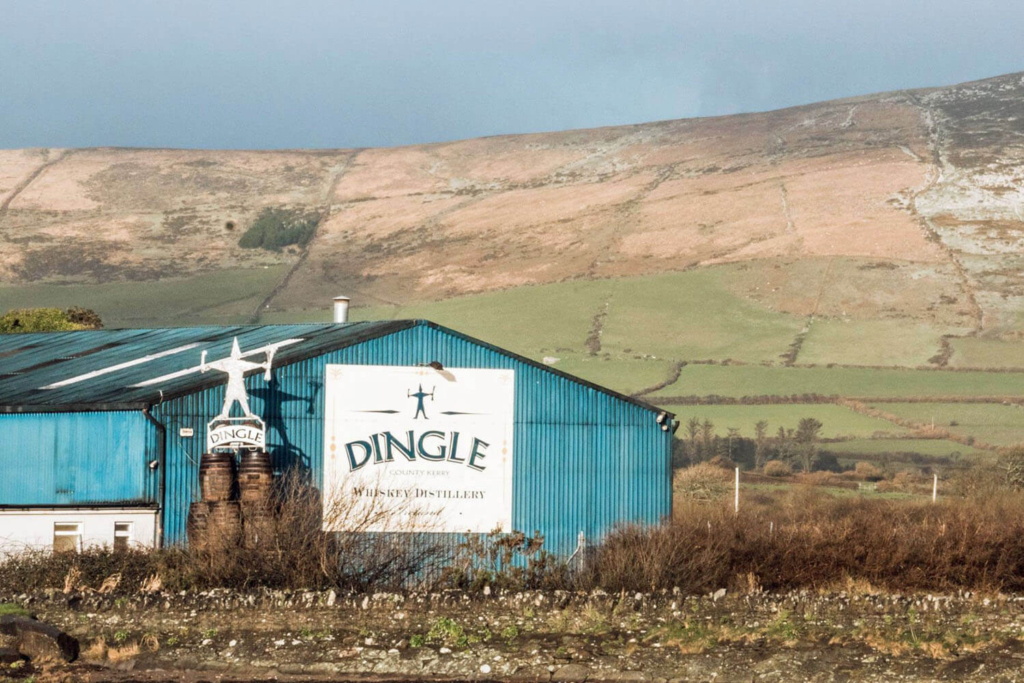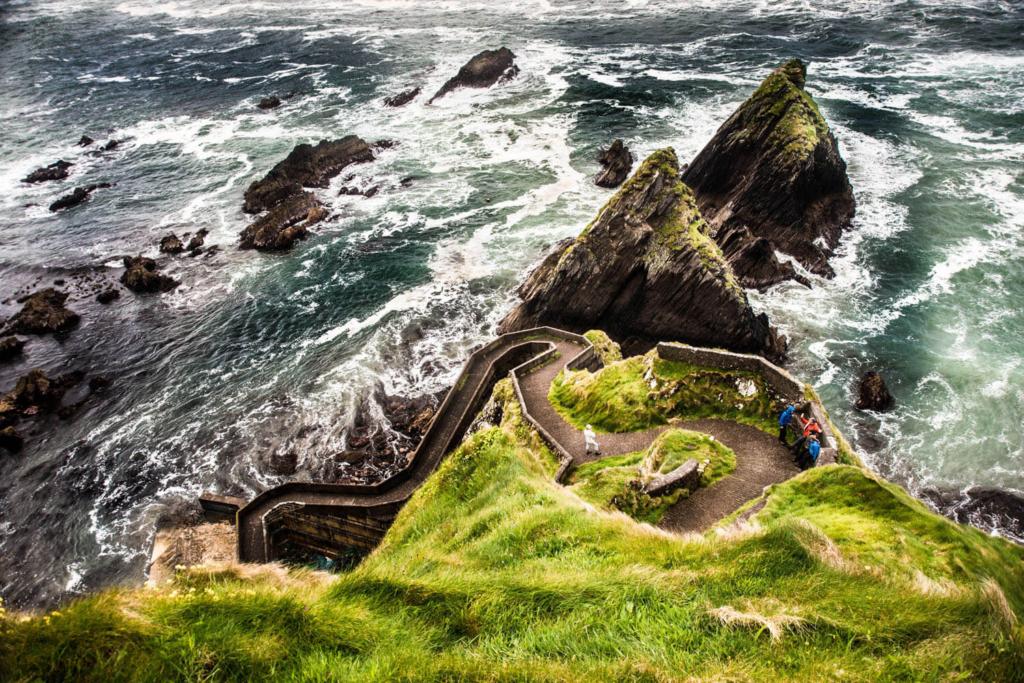 How would you explain the flavour profile of Dingle Gin to a first-time taster?
My only tip is to have confidence and trust your own palate. There is no one more knowledgeable of your palate than you, so explore – find what you like, and not what some "expert" has recommended. Hopefully, for my sake, that is in a bottle of Dingle. I am immensely proud of our gin, which we try to distil to the highest quality – clean and fresh, with a complex flavour profile that is a balance of sweet fruit, floral and herbaceous character, built on a traditional London dry style.
Does Dingle Gin work well with any particular food pairings or garnishes?
Our recommended garnish is a slice of orange, but each to their own. I have yet to find a food that doesn't taste at least a little bit better coupled with a Dingle Gin. It has also been used by many food producers to enhance the flavour profile of their products – everything from smoked salmon to chocolate – and we even have our own Dingle Gin-flavoured ice cream from Murphy's.
West Winds Gin
Another country beating the former colonisers at their own game is Australia, where artisanal gins have been going from strength to strength. West Winds Gin, distilled in the Margaret River wine region, was one of the first to tap into the trend. West Winds distiller Mitch "Rummy" Keane has put his extensive bartending background to good use with the creation of the Sabre and the Cutlass, both distilled with distinctly Australian flavours.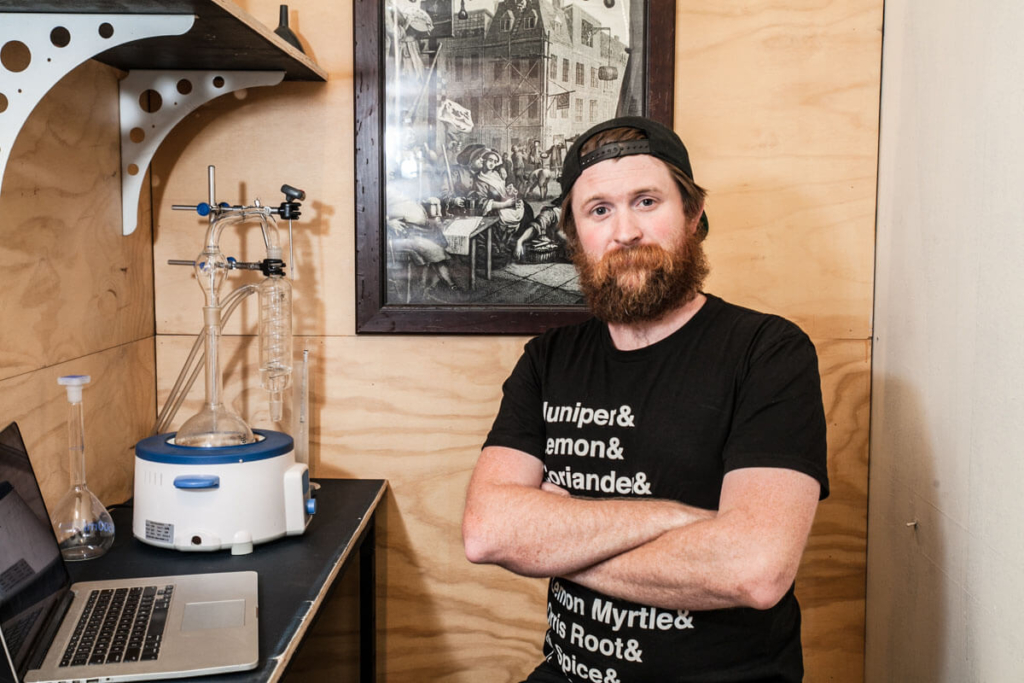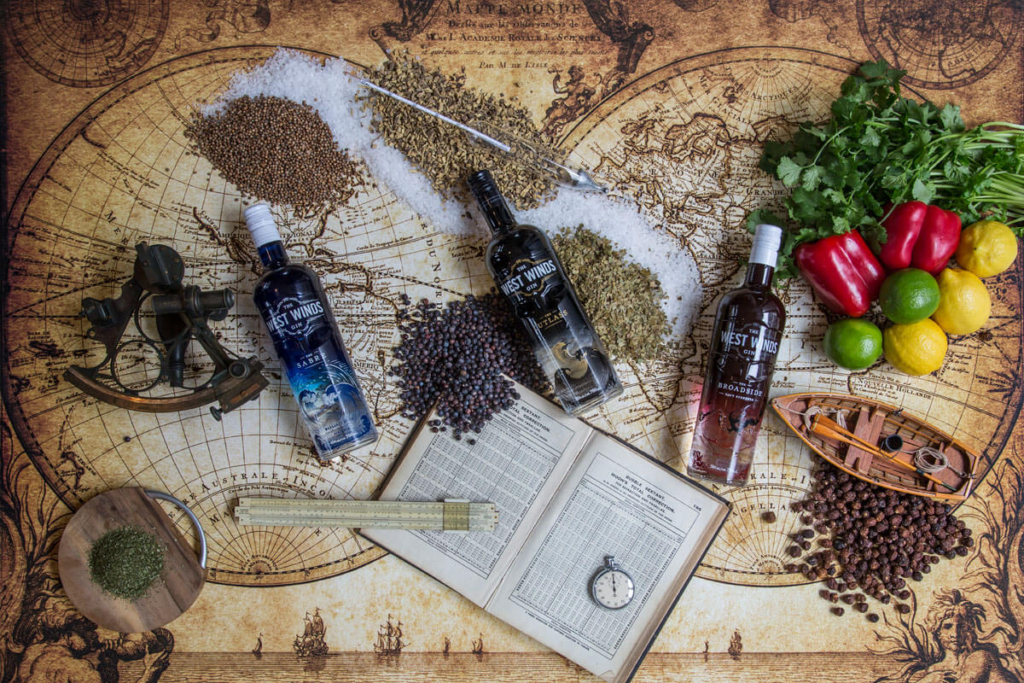 How much of West Winds gins flavour is unique?
We share a little DNA with gins globally; legally you can't call a spirit gin unless the predominant flavour is that of juniper, so that's a must. For the Sabre, we built a traditional gin that we then adapted and tweaked to work with native botanicals. The goal was to make a nice stepping stone for traditional gin drinkers and introduce them to the world of native Australian flavour in a familiar way, before we completely shatter their concept of gin with our more unique Cutlass – a "New World-style" gin built around "Kutjera", more commonly known as native bush tomato. It carries an incredibly complex, savoury character with a subtle spice.
Can you explain the local, cultural and biological significance of this ingredient?
Kutjera has long been one of the most important and precious of the desert foods, providing important nutrients in lean times. People would gather the bush tomato after it had dried on the bush, and grind it with water to form a thick paste. They would mould this into a large ball, which was left to dry in the desert sun. These balls of dried bush tomato were then stored in tree forks, where they would keep for very long periods – sometimes up to 20 years – to safeguard against the hard times of drought in the desert.
How would you explain the flavour profile to a first-time taster? 
The Cutlass is a bit of a strange beast. Rolling in at 50% ABV, it can catch you off guard. It has quite a weighty mouthfeel, but is well-balanced, so the higher booze isn't too much. With that, the warmer, savoury spice leads you through to earthy chutney flavours reminiscent of the outback.
Do West Winds gins work well with any particular food pairings or garnishes? 
Savoury-style gins definitely lend themselves to some interesting flavour pairings. For the Cutlass, we recommend garnishing with a slice of green capsicum. In some pretty heavy experimentation, we've found that cherry tomato, basil, strawberry and even thinly sliced radish also work as garnishes.
Granit Gin
Stefan Penninger is managing partner of the distillery that carries his name, which has been in his family for five generations. Hausbrennerei (literally "home distillery") Penninger is known in Germany for its traditional fruit schnapps, herbal spirits and bitters. Two generations of Penningers – Stefan and his father – came up with the idea of introducing a gin to the company's range together. They adapted a combination of recipes, resulting in Granit Gin.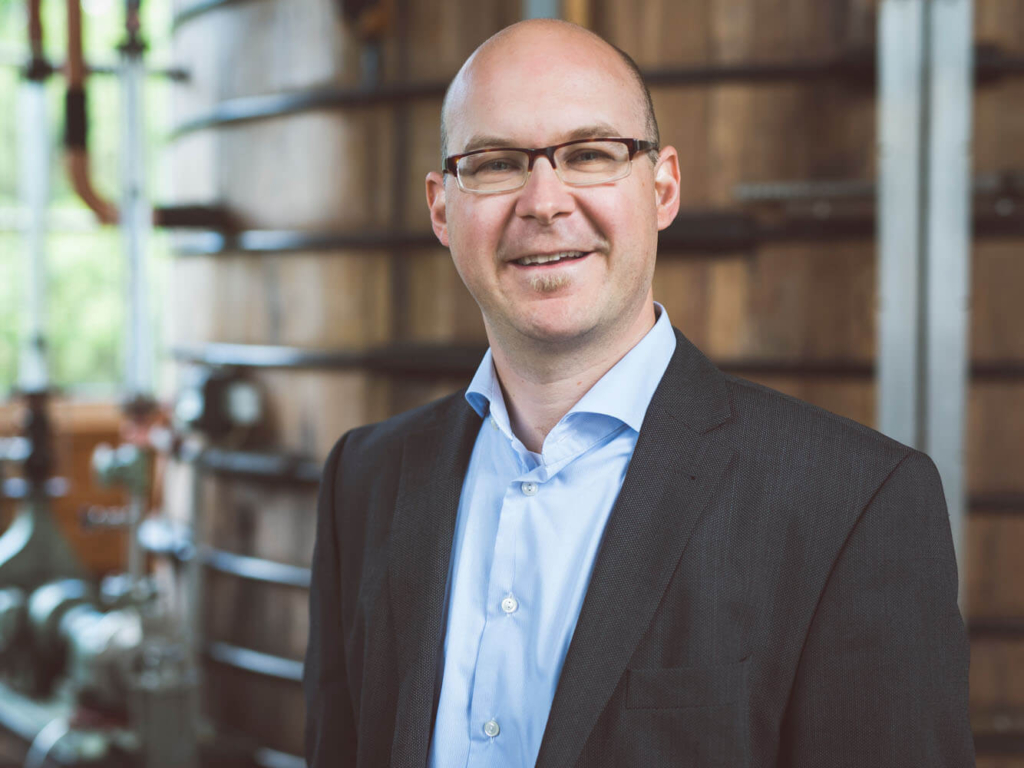 How much of Granit Gin's flavour is unique?
Granit is a classic gin, following a typical method of preparation, maceration and distillation of herbal drugs. The clearest distinguishing feature is the herbal impact. We use typical Bavarian herbs and roots, and filter our raw distillate through granite stones from our hometown in the so-called oxi-esterator, an extraordinary process that is decades old. Although this isn't a component of the gin itself, we regard it as a manufacturing detail specific to our region.
How do you use regional botanicals to give Granit Gin a local flavour?
My grandfather made an herbal spirit in the 1960s that contained 13 herbs from the Bavarian Forest region. The taste profile is already quite close to that of Granit Gin, without the juniper-citrus-ginger component. Using spignel root and gentian is particularly important – as a Bavarian herbal distillery, it's part of our identity. But they are also a perfect fit in terms of taste. Spignel gives a great, spicy-citrusy impact, while gentian produces an unexpectedly fruity-spicy effect.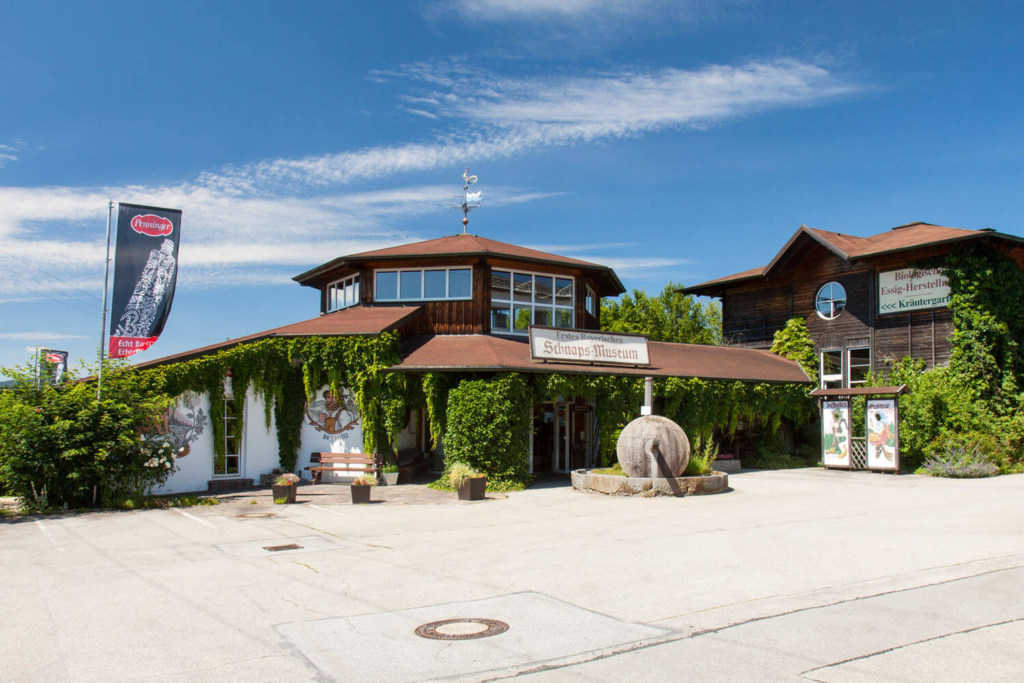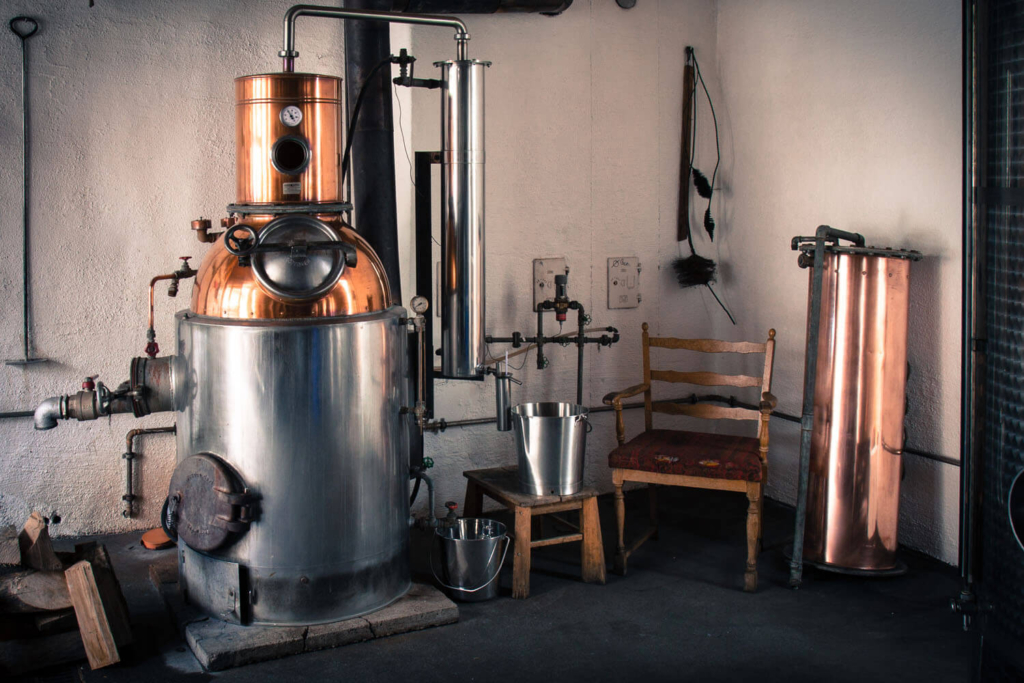 How would you explain the flavour to a person who has never tasted it?
In contrast to many New Western Dry Gins, you will immediately recognise the classic, coniferous gin aromas when you first smell the glass. The different citrus components range from fresh to ethereal. In addition, there are green-grassy notes of plant leaf botanicals and the spiciness of the dried roots. The palate reflects this citrus taste with subtle fruitiness and fine spice on the finish..
Does Granite Gin pair well with particular dishes?
As garnish, fresh basil, elderflower or lemon zest are a perfect match for herbal aromatics. Due to its characteristic flavour of conifers and lemons, it goes very well with the venison dishes popular in Bavaria.