';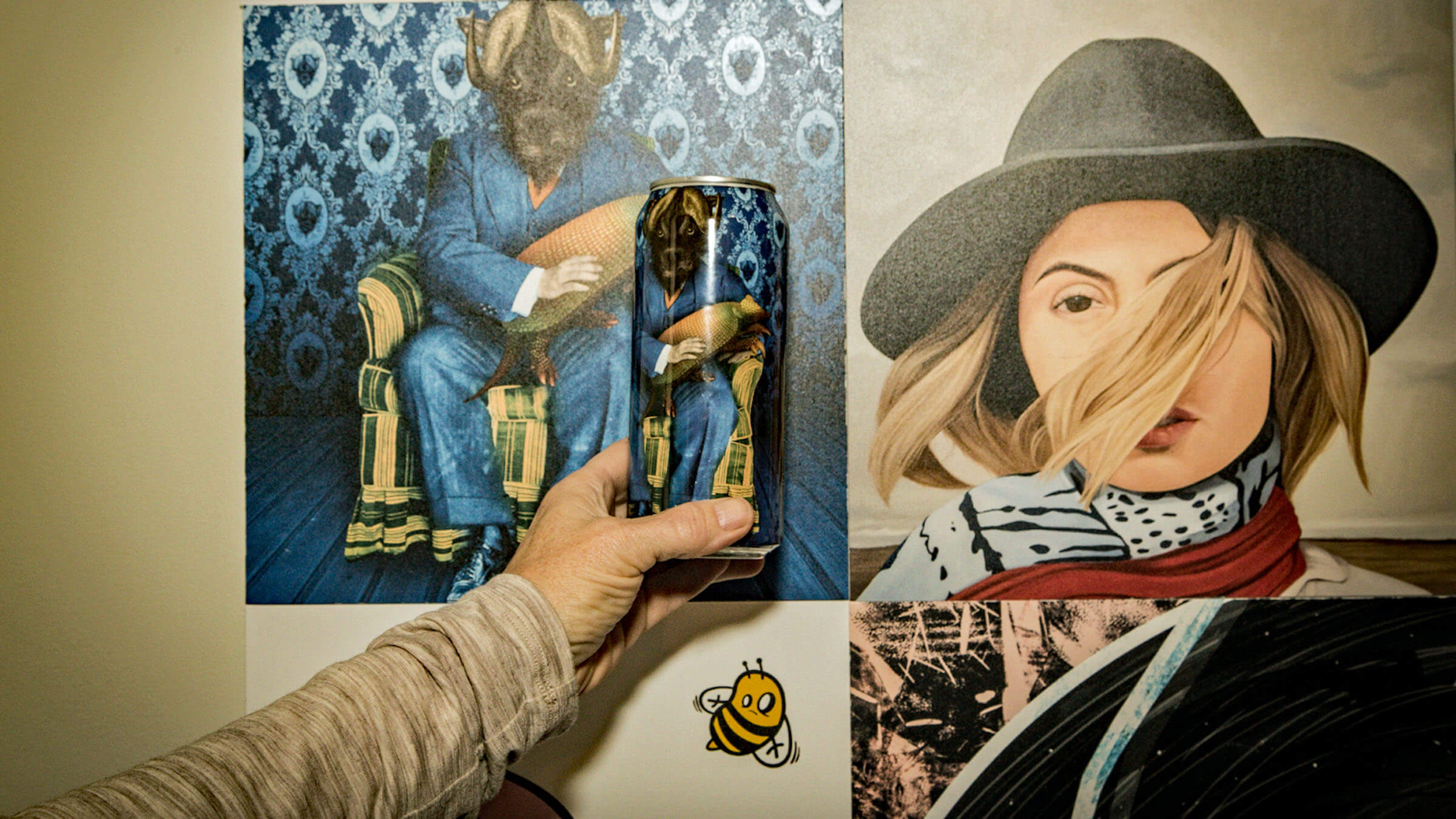 ;
Wine or Champagne are usually the beverages of choice at the opening of an exhibition, but at this year's Documenta, black-clad art types were clutching black bottles of beer instead.
Sufferhead Original (Kassel Edition) wasn't just the official beer of the German contemporary art event, it was one of the art works, listed in the catalogue as a limited edition, produced in a one-off batch of 50,000. Artist Emeka Ogboh, who came up with the concept and the recipe, sees similarities between the creation of art and the craft of brewing beer.
"Beer brewing, like art, is a creative process from the beginning to the end," he says. "The blending of the different beer ingredients is comparable to the process of painting, where the brew pot becomes the paint palette. A brewer can be very imaginative and adventurous with the ingredients, just as the painter can be with his canvas."
Ogboh's Sufferhead, examining the position of African expatriates in Europe through the lens of the German beer purity law, is only the most recent and explicit example of a growing trend.
What's In A Label?
With a burgeoning global craft beer scene bringing forth an unprecedented number of innovative breweries, and producing a huge variety of flavours, the image of the humble brew has been elevated. Long considered a low-brow tipple, beer is now often discussed with a pretension that easily rivals that of the stereotypical 'pompous' oenophile. At its best, the high-brow craft beer scene enables the small breweries fuelling the trend to treat their products as small works of art – inside and out.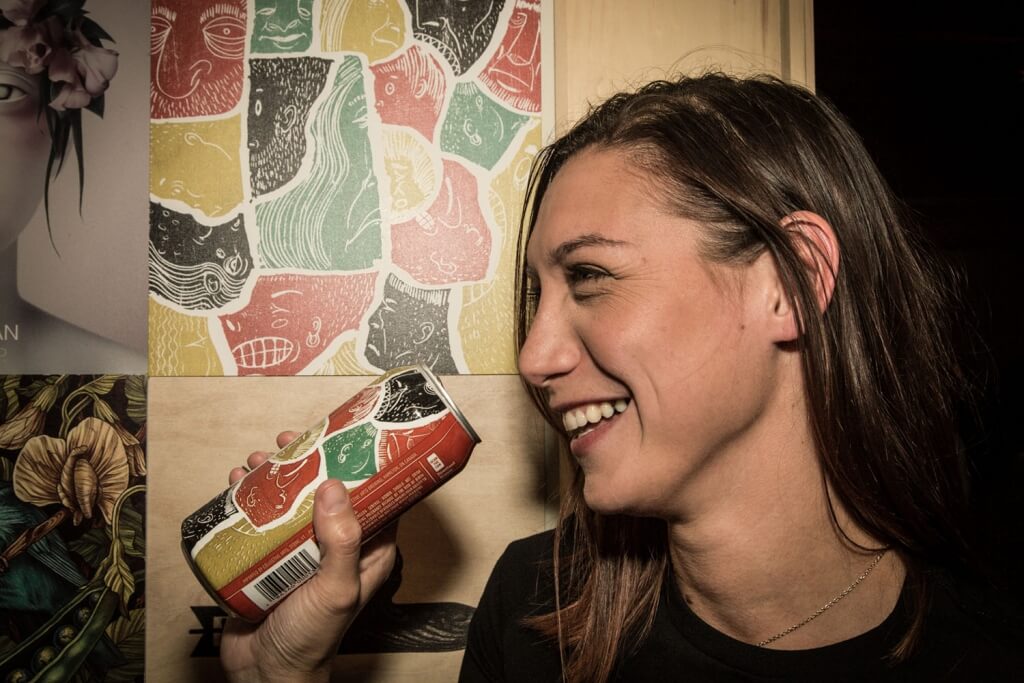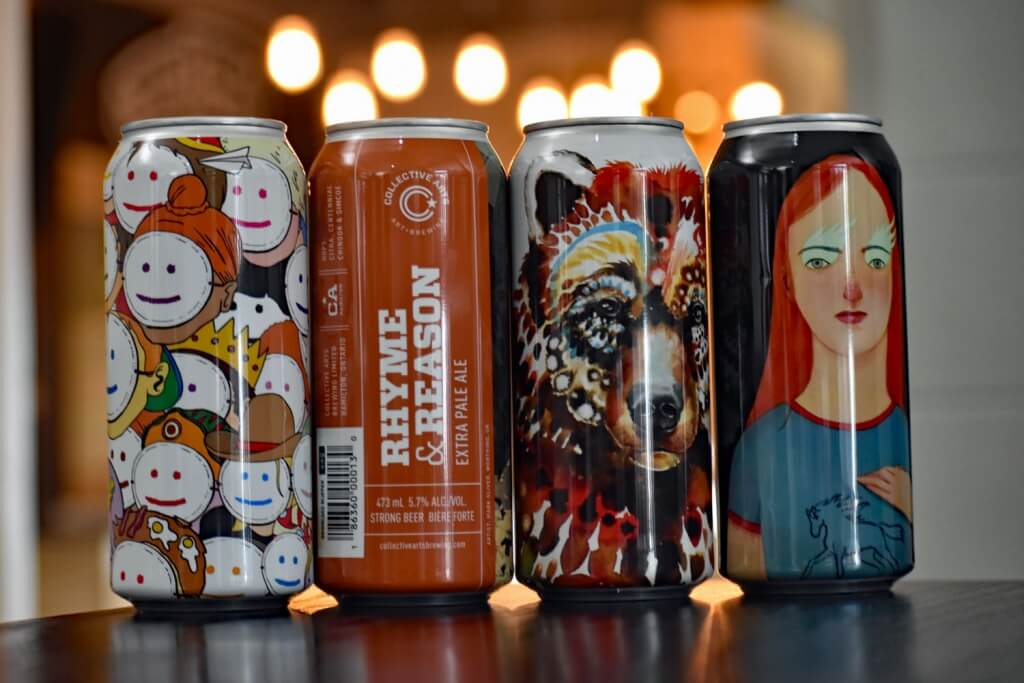 AJ Keirans, host of "16oz. Canvas", a podcast dedicated to the Art of Craft Beer, has watched the evolution of label design into label art: "Each week I see a larger focus on the art and artists who are bringing our favourite beers to life. Label artwork is now more than ever a key piece of the craft beer experience. Brewing great beer is an art form, and so it is only logical that its vessel – the can or bottle – reflect that. It has been exciting to see the different directions and styles that are popping up around the world."
The "16oz canvas" the podcast name refers to is the 16-ounce tall boy can, which has become popular with small breweries for environmental, logistical and financial reasons. Its large, smooth, unbroken surface offers a space for designs that often resemble paintings in a museum more than traditional beer labels.
Artistry And Independence
The higher the number of brands and varieties jostling for space on liquor store shelves, the more unique, eye-catching and artistic the designs competing for a shopper's attention. However, the difference between label design and label art often depends on a beer not going through normal retail channels, as Keirans explains:
"The breweries that sell their beers directly have increased flexibility and options with their label art. Their labels don't have to fulfil the same legal requirements, since they won't be distributed on the shelf. If you're going to the brewery for a beer release, you already know the name of the brewery, so you don't need to have the can or label be an advertisement for them. It allows for more creative freedom."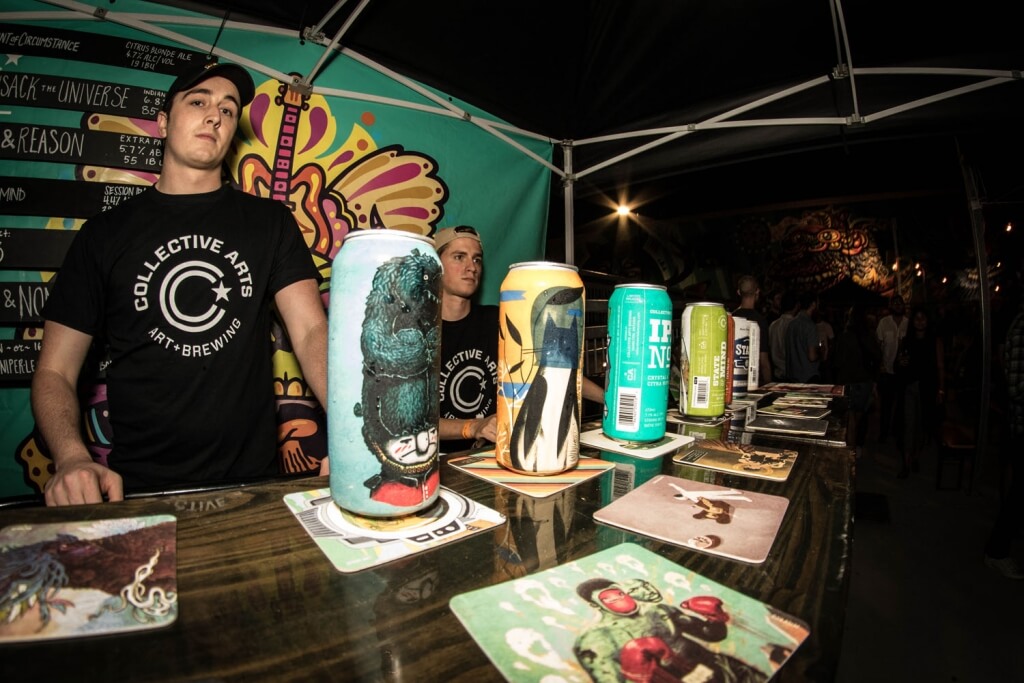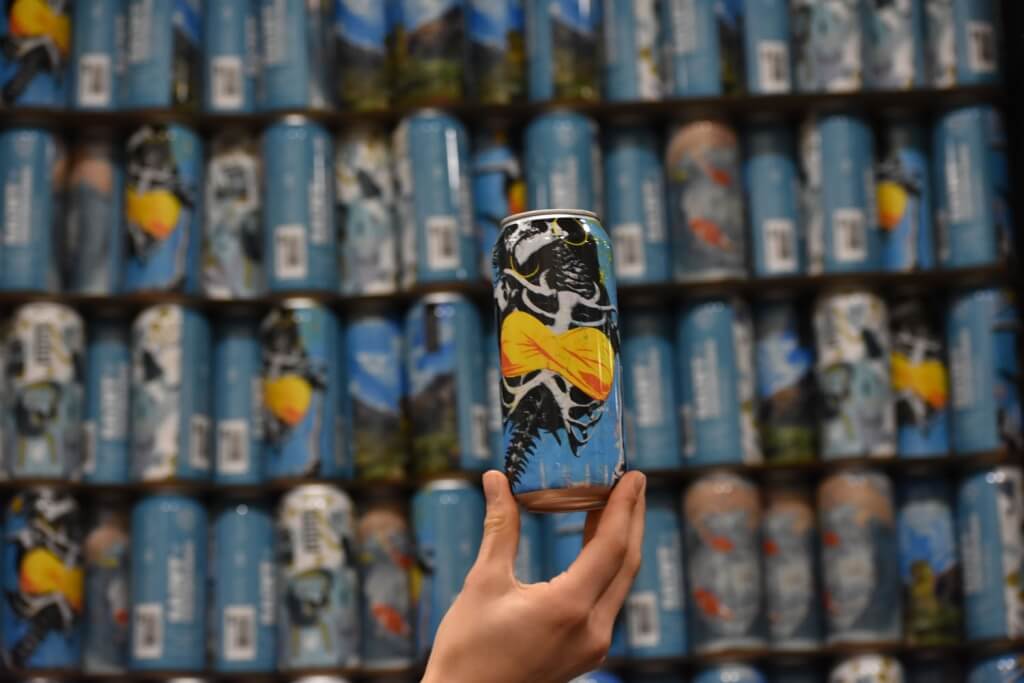 There are many breweries using their labels as art canvases, so many that Keirans has high expectations of the brands his podcast will cover: "There are many great examples around the world where the art is perfectly matched by the quality of the beer. These breweries are celebrated for their unique style and commitment to a larger vibe and message that goes beyond a simple transactional relationship. Their customers and employees embrace this distinction and work together to build a community. This is the ultimate perfect final package. Their commitment to adventure and exploration is one that should be celebrated."
Music To Your Beers
Collective Arts Brewing has truly taken that commitment to its logical conclusion by adding music into the mix. The Canadian brewery has commissioned over 600 artists and musicians from over 40 countries to date, and continues to call for new submissions every 6 months. The visual art is beautifully reproduced on their cans and bottle labels, while the accompanying video content and music can be played by scanning the art with an app.
Matt Johnston, CEO and one of the brewery's founders, credits the discerning tastes of craft beer aficionados with creating a demand for sophisticated labels:
"We see craft beer drinkers as experiential and creative in nature and wanted to give them a unique beer experience. Commissioning artists for brands is not a new concept, however our approach is different in that supporting emerging artists is our primary mission, and we use our beer as the vehicle to do that. Building the bridges between art, music and beer is important to us. For example, beer has always been integrated with live entertainment, so it's a natural progression to bring those artists onto our products – there's a high degree of connectivity there."
While beer and live music have always gone hand in hand, the presence of beer at art events is still far from commonplace. Now that craft breweries are embracing art, maybe it's time for the art world to return the favour. After all, no matter how artistic their labels, most bottles and cans end up in recycling once they've served their purpose.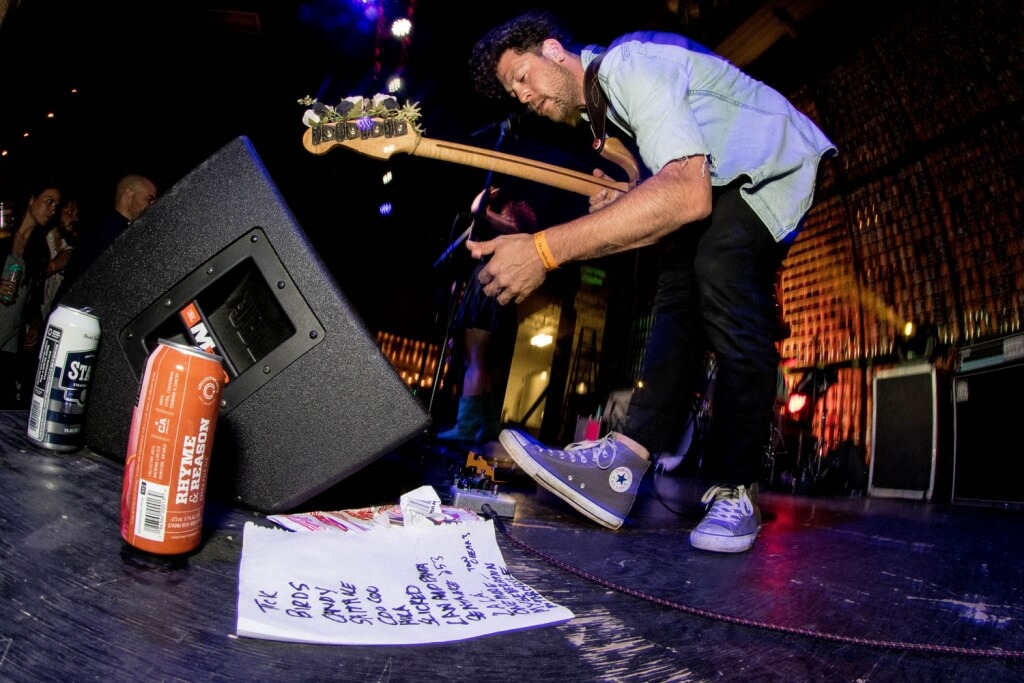 Emeka Ogbo, whose Sufferhead Original (Kassel Edition) is likely to become a sought-after collector's item, is confident: "I actually see the collaboration between the two worlds not inching, but leaping closer together, as artists expand their scope into beer brewing, beyond label and package design."
Where And How To Enjoy Art And Craft Beer:
The Shop
Art & Craft is a small, independently run drinks business in South London, with urban art on the walls and craft beers on the shelves. Founders Tom Talbot and Bradley Ridge encourage local artists to fill their wall space and sell their work commission-free. Aside from the art on the walls, the two shops feature a selection of today's most eye-catching craft beer bottles and cans.
The Event
Festivals, events and exhibitions combining art and craft beer are a relatively recent trend. The Art of Craft Beer is a Canadian event series pairing the best in craft beer label art with the best in craft beer. Additional editions and locations are in the works for 2018. Other artsy craft beer events include the Art and Craft Beer Fest in Lansing, Michigan and the similarly named but not affiliated Arts and Craft Beer Fest in Westchester, New York.
The Podcast
16oz. Canvas – the Art of Craft Beer is a weekly podcast introducing artists and showcasing their work in and outside of the craft beer industry. Although host AJ Keirans was a craft beer connoisseur first, his focus is on the artists while taking a beer-agnostic stance.
The Brewery
Collective Arts Brewing "is a grassroots beer company that fuses the craft of brewing with the inspired talents of artists and musicians [and is] dedicated to promoting artists and raising creative consciousness through the sociability of craft beer." Artists' submissions for their Series 9 edition of bottle and can art just closed.
The Museum
Emeka Ogboh first toyed with the idea of beer as art in an installation presented in New York in 2016. Das Afrikanische Bierlaboratorium I presented the advertising, marketing and branding concept for Sufferhead Original. The actual beer was presented as a work of art at Documenta. Keep an eye on the artist's website to find out what he'll be brewing next.
Let's be honest – where do your true loyalties lie?