';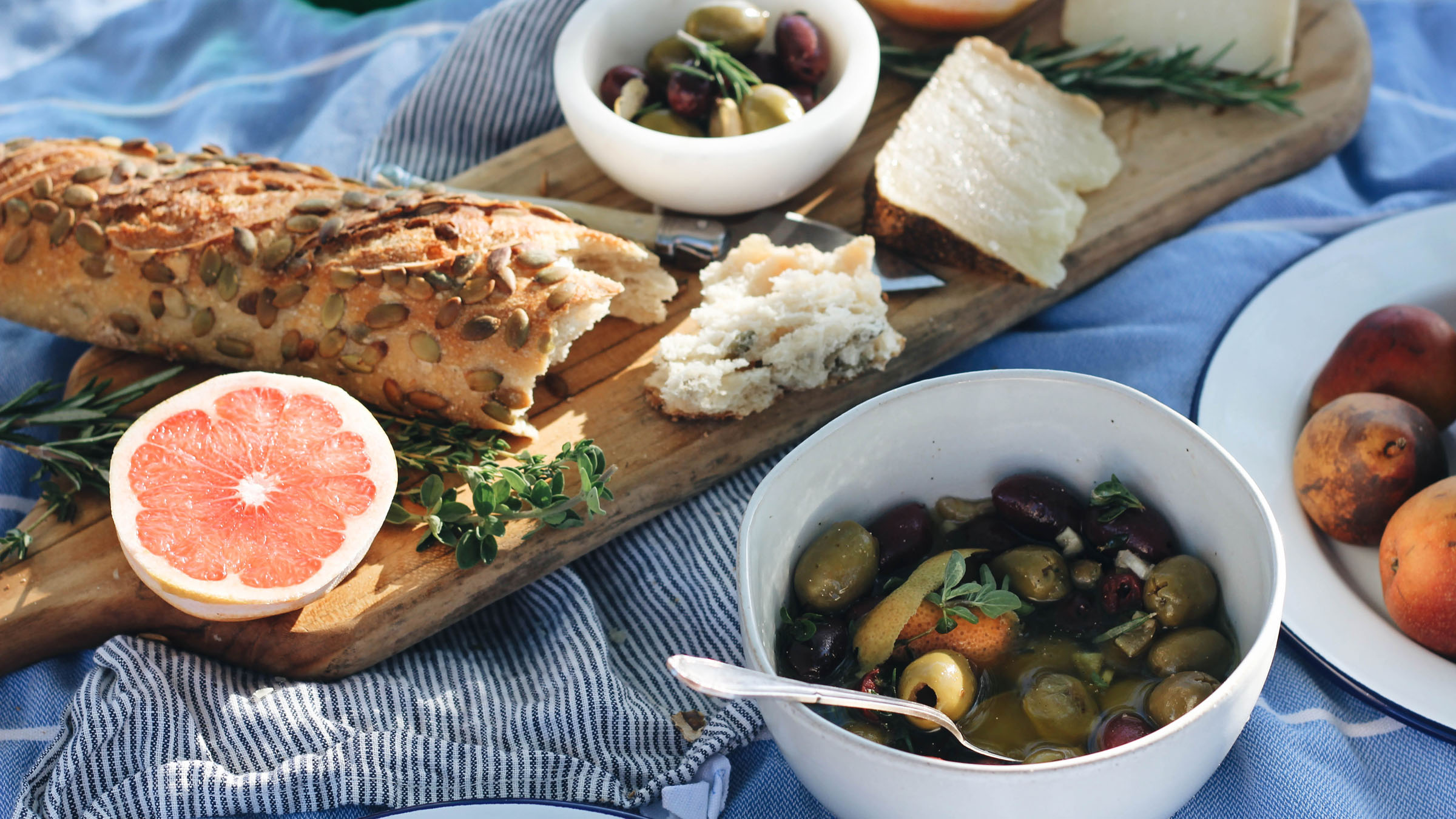 Alanna O'Neil doesn't believe in 'the perfect picnic'. Rather than getting bogged down in the details, the aficionado of outdoor living prefers to prepare something delicious with what's on hand, and to simply enjoy dining al fresco – no matter the temperature.
A lover of nature through and through, Alanna grew up on a horse farm in Vermont and currently resides in Maui, where she works as a photographer, designer and author. She's currently spreading the gospel of enjoyment en plein air with her upcoming book, The Art of Picnics: Seasonal Outdoor Entertaining.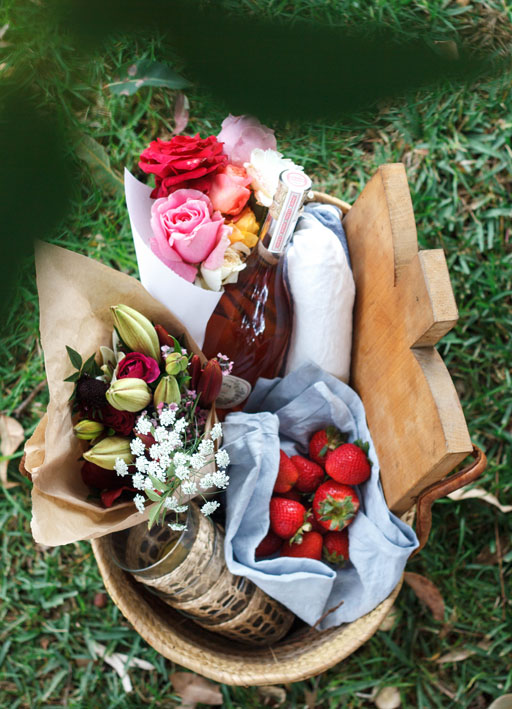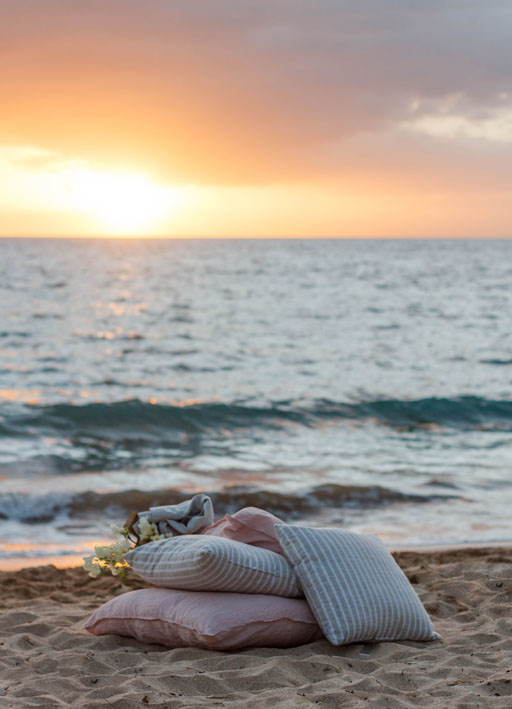 AMEX ESSENTIALS: How did you get into picnics – what is it about them that appeals so much to you?
Alanna O'Neil: Picnicking has been a family tradition ever since I can remember. To honour the passing of the season or simply to bask in the sunshine on a summer's day, my mother would pack up a little feast for our family. Since I grew up on a small horse farm in rural Vermont, picnicking was a way for us to create a fun diversion to honour the fresh snow or lace up for a fall hike. It was an enjoyable and relaxing way to get outside and reconnect with each other and any friends who tagged along.
Most of my treasured memories revolve around a seasonal celebration outside with family and friends. Growing up, potluck picnics and outdoor dinner parties were our family's way of getting everyone together on a Sunday afternoon, especially if the fickle New England weather cooperated.
Rather than the frills and fuss (and pressure) of putting together a perfect picnic, I find that taking the time to slow down, be present with your friends – and yourself – over a delicious spread out in nature is truly restorative and invigorating. Aside from wholesome and scrumptious food, for me, picnics are one of life's simple pleasures that beget a sense of lightheartedness, adventure and real connection to others, which I believe we could all use a little more of in our daily lives.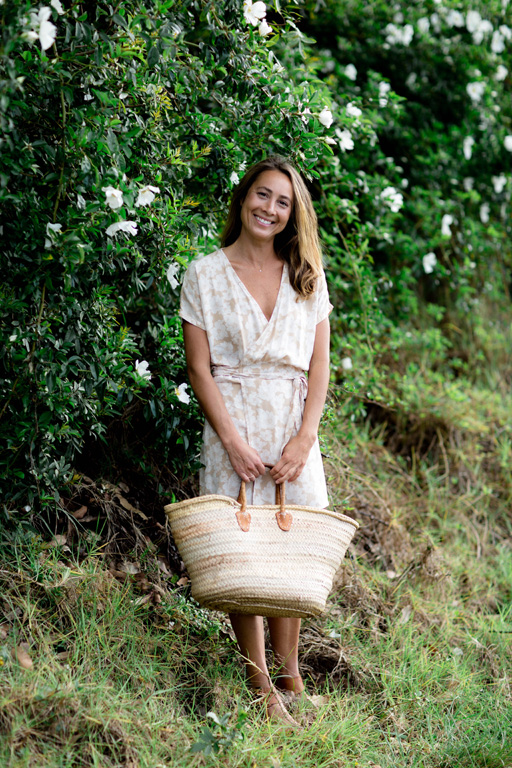 Aside from wholesome and scrumptious food, for me, picnics are one of life's simple pleasures that beget a sense of lightheartedness, adventure and real connection to others, which I believe we could all use a little more of in our daily lives.
Could you share a favourite picnic moment?
One of my cherished picnic memories was on a snowy day in the depths of a cold Vermont winter. I was perhaps 9 or 10, and my mother packed up a sled with warm treats, soup and fresh bread for a snowshoe outing in the woods. My siblings and I trudged out the door – with a few complaints to be sure – buckled into our snowshoes and followed a packed trail into the pine woods behind our pasture. The snow was fresh, deep and pillowy, the kind that glistened like diamonds.
My mother pulled the sled until we reached a clearing in the woods encircled by pine trees heavily laden with snow. We all gathered round the sled with rosy cheeks – hungry and a little tired. To our delight, she brought out hot soup, fresh bread and homemade cookies that were still warm from the oven. Any whining or complaining was hushed instantly by this little feast as we devoured every bit, leaving us warm and content while we listened to the wild noises in the woods against the backdrop of the quiet snowfall. With full bellies we packed up, happy as could be, and headed back home with the waning winter sun that guided us out of the pine forest.
Your upcoming book promises to offer a new perspective on the traditional picnic – how so?
I think there's a general understanding or perception that picnics have to be just so – perfect, and time consuming. It has threads of origin from wealthy Victorians who literally packed up their entire dining table, fancy china and all, only to set up in a meadow or grassy lawn.
While having an appealing spread is important, I find that it somewhat defeats the purpose, and the notion of practicality. The idea of a leisurely picnic is also wrapped up in romance, rose-coloured glasses and idleness, which is all true, but I believe there is a lot more to it than that. Practicality, reconnection and just getting outside also fits my portrait of a proper picnic.
I find that it's the details which hinder most people from stepping out the door with a full basket in the first place. I think we often put unnecessary pressure on ourselves to make it 'just right', or we're under the impression that it takes too much effort. I believe it's for those very reasons that we don't do it often enough. My hope for this book is to make the idea of picnicking both accessible, delicious and beautiful.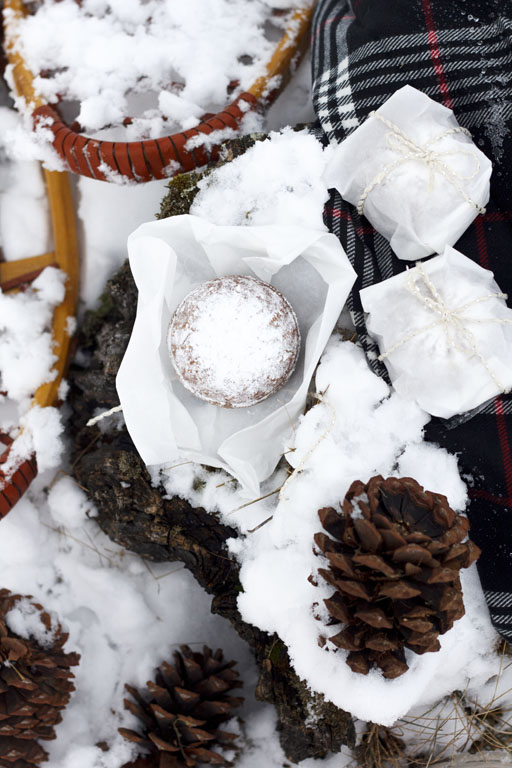 Your book is titled 'The Art of Picnics' – how do you elevate a picnic to an art?
The art to picnicking, in my mind, is preparation, adaptability, seasonality and resourcefulness. As opposed to a lavish and exquisitely detailed spread, the whole point of picnicking – to me – is to get outside in nature with delicious food and good company.
The art comes from learning how to be both adaptable under unpredictable circumstances, and from being resourceful with what you have on hand, in the pantry, or in what's in season at the market. It takes a little creativity, too, to pull together a picnic in a pinch when the weather calls. Learning to celebrate what is in season, and having a well-stocked pantry, is what makes the idea of going on a picnic seem less intimidating and more enjoyable.
What do you consider essential picnic equipment, and what are nice-to-haves?
I prefer to invest in quality, eco-friendly pieces to create my 'essential picnic wardrobe', so to speak. Investing in a few staple items will last you years of picnics. Enamelware is a great option for any outing; it's incredibly durable, light, packable and easy to clean. A sturdy basket, like a woven market tote, and a small cooler are essential. A quality wood cutting board is also practical to pack along, which can do double duty as a cheese board and cutting surface.
Investing in a good, washable linen or a washable wool blanket will last you forever, and you needn't worry about grass, dirt, spilled drinks and food stains. So will washable napkins either in linen or cotton, or simply cuttings from odd bits of natural fabric you have at home.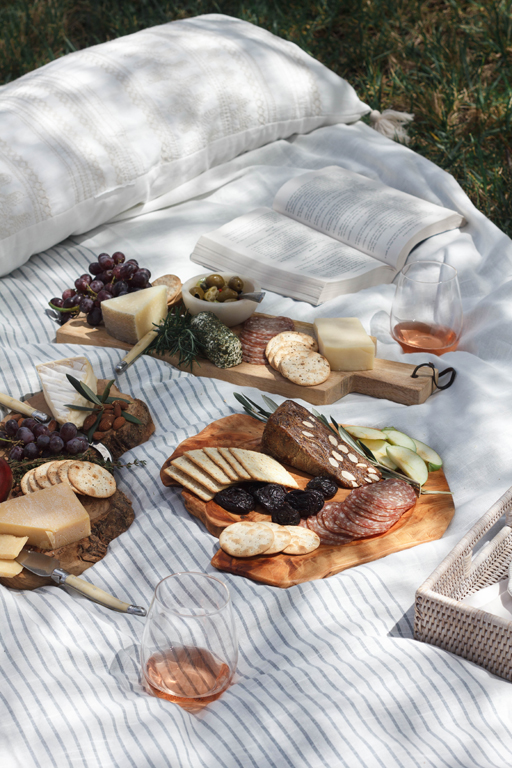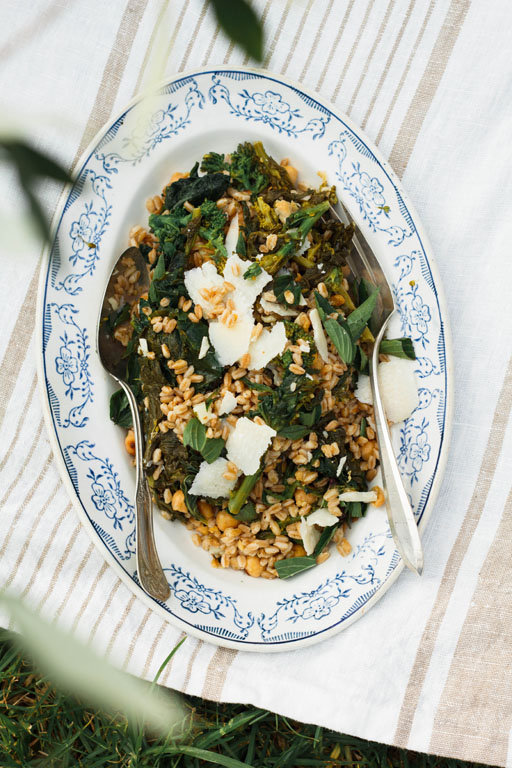 Let's talk food: What are some of your favourite picnic dishes from your book?
One of my favourite recipes from the book is the farro and broccoli rabe salad, because it's light yet substantial enough as an alternative to a typical green salad (get the recipe here). I personally love the nuttiness of the farro paired with the bitter broccoli rabe and toasty chickpeas. It's very simple to prepare with only a few ingredients, and there's no need to worry about serving up a soggy salad, as this can be prepared a day in advance.
Most people go for a picnic on a warm summer's day, but you encourage picnics in all types of weather. Clothing aside, how do you prepare differently for these picnics?
Generally people associate picnics with warmer weather, but I don't necessarily. Perhaps it's because I grew up in Vermont – where we only had a few months of the year with cloudless blue skies and sunshine – but I believe picnicking can be an activity to enjoy year-round. Of course, if the weather is appallingly cold or wet, a plan B is important to have in mind, but what's most important to consider is how to dress, pack and how to serve the food.
For instance, for a snowy walk through the woods, you can pack along a warm woolly blanket that you can cosy up under on a bench or fallen tree to enjoy hot chocolate and a warm hand pie. Of course, you won't be staying all afternoon, but it's a lovely gesture and a way to get some fresh air and sun in the depths of winter.
My rule of thumb for colder picnics in the autumn and winter is to bring along individual food items such as parcel hand pies, individually wrapped gingerbread, pot pies, a thermos of soup that can be poured into enamel mugs – items that don't require you to serve them in additional serveware or with bare fingers. It's quite cosy to tuck into a hot pot pie in the woods under a snow-covered pine tree when you're snowshoeing!
For autumn and winter picnics, I suggest these outings to be organised around an activity such as a sledding party, snowshoeing, leaf-peeping hike, apple picking or other seasonal activity in your area. It works up an appetite and undoubtedly warms you right up, even if it's a chilly day. Some of my favourite picnic memories are in the autumn and winter. They can warm and brighten up an otherwise dull, chilly day.

The Art of Picnics: Seasonal Outdoor Entertaining is out on 10 August 2021 and is available for pre-order. In the meantime, you can follow Alanna on Instagram.
[Photos: Alanna O'Neil]