';
;
New York: Seriously now, what city could truly compare with New York, the city that never sleeps, the capital of cool, the one-stop shop for everything from art, fashion and design to business, education and world politics?
London: Well, London for one, would claim to be every bit if not more of a pivotal city as New York. Once the heart of an empire, today London is a pulsating multicultural metropolis sitting between old and new worlds, as well as a gateway to Europe and beyond. Not just a political and financial powerhouse, London is also a cultural touchstone, continually initiating trends in art, music, television, film, fashion, food and design that go right around the world. Does London punch above its weight? Quite possibly, but it has been for 2,000 years and still seems quite comfortable doing so.
The simple truth is that both cities are essential, albeit in slightly different ways. We compare and contrast 24 hours in both of these iconic destinations in our very own tale of two cities. The final choice? We leave that to you…
Home from Home: Setting Up Camp
New York: The Big Apple is where hotel trends are born – and where they are laid to rest once the rest of the world has caught up. The venerable Waldorf Astoria is the place to stay if you want to eat, sleep and breathe New York history. It also illustrates the city's role as global hospitality pioneer: This hotel was the first in the world to offer room service, the first to launch its own merchandise collection – and surely the first to lend its name to a salad that has become a well-known dish on all continents.
For a more contemporary take on Manhattan hospitality, head for the Ace Hotel, a favourite with the local startup scene. Although there's little to be had on a small budget this side of the Hudson, there are a handful of hotels that don't break the bank. The Jane's rooms may be tiny, but it doesn't skimp on location or boho style.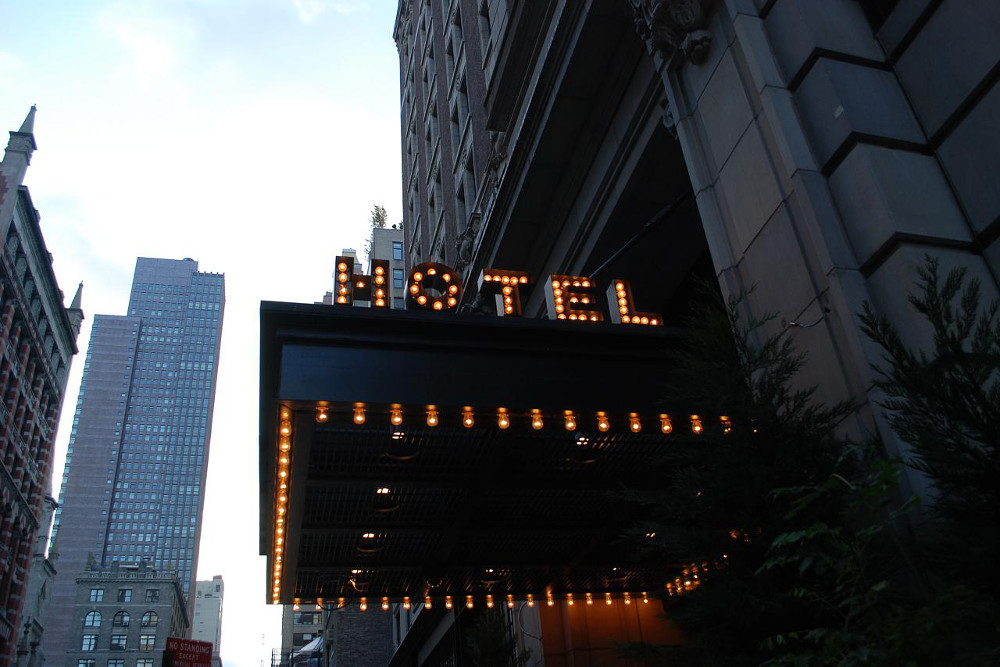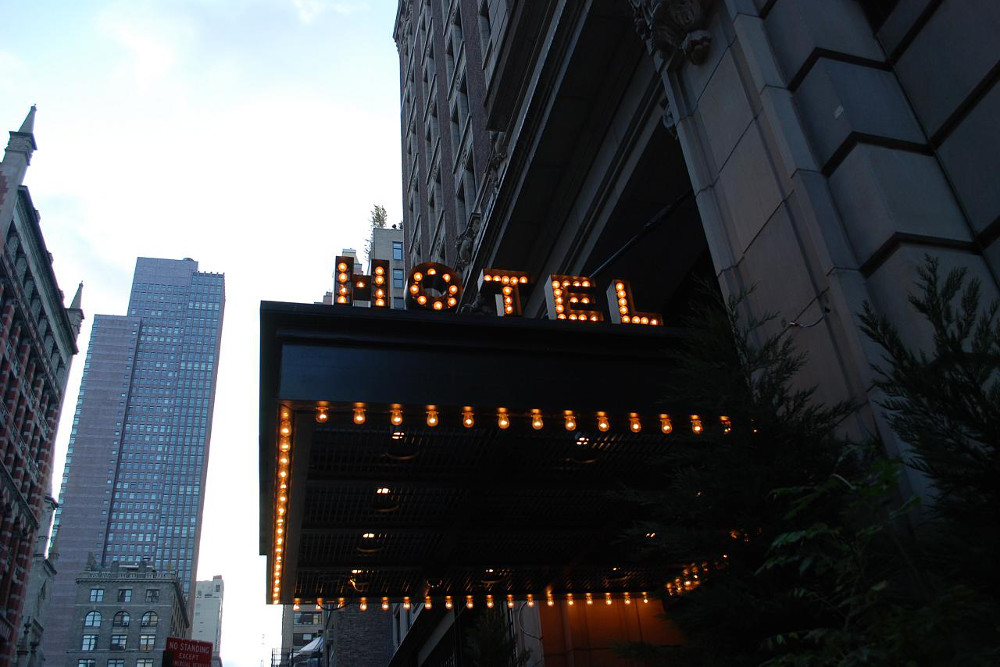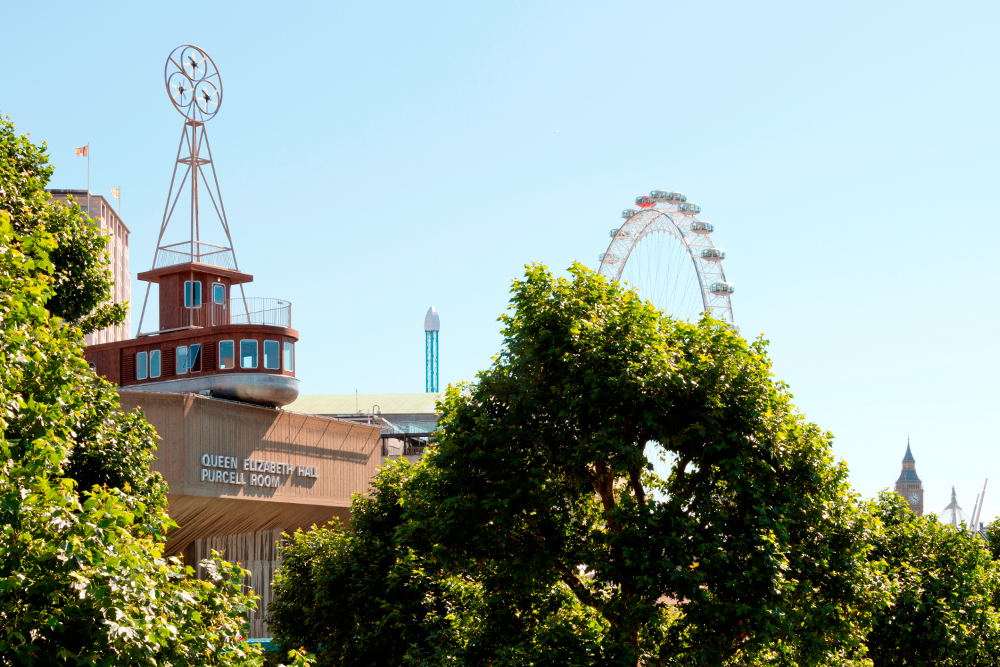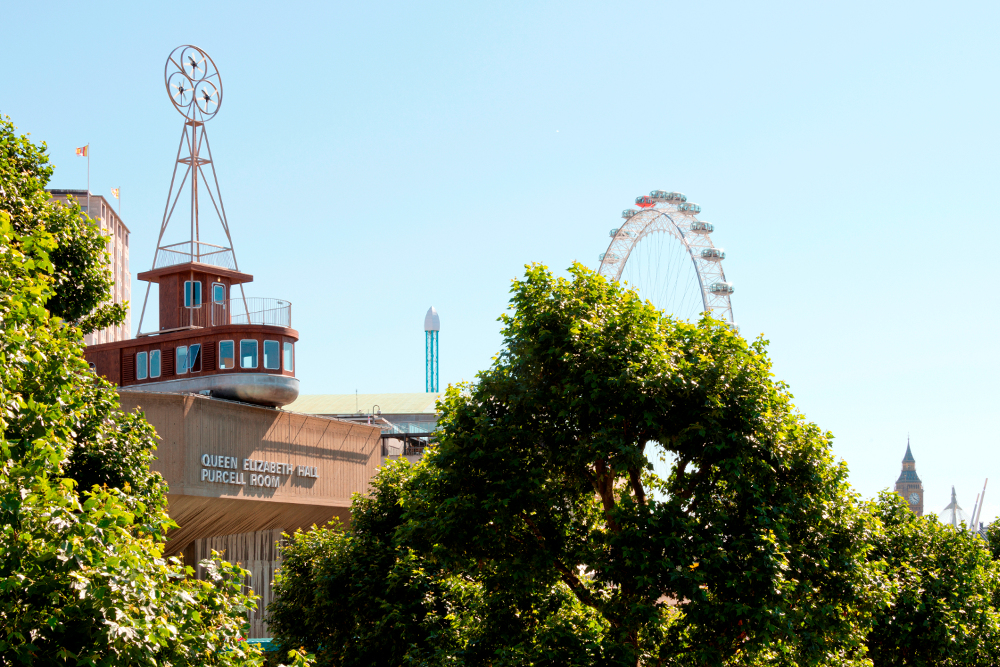 London: Like New York, London boasts a huge variety of hotels from renowned beacons of luxury and service, through to smaller and more idiosyncratic options. If you're feeling flush, you could splash out for a suite at the luxe Beaumont Hotel, which features an extraordinary cubist sculpture from acclaimed artist Antony Gormley that seems to sprout from the art deco building's facade.
Alternatively you could sample the unusual Town Hall Hotel an original (and ingenious) renovation of the former Bethnal Green Town Hall. For something even more distinctive, look out for the planned reopening of the micro-hotel A Room For London. It might sound a mundane name, but the reality of a small boat perched on the roof of a concert hall to form a miniature hotel is anything but. Currently closed during the renovation of the Queen Elizabeth Hall, look out for its reopening.
8am: Breakfast of Champions
New York: Attack the day ahead like a real New Yorker – with breakfast on the go. Grab a bagel and coffee at Upper West Side institution Absolute Bagels and run, don't walk to your next destination. Sitting down to eat in the morning? Ain't nobody got time for that… unless it's the weekend. In which case, settle in for a long boozy brunch at a comfort food spot like the Egg Shop.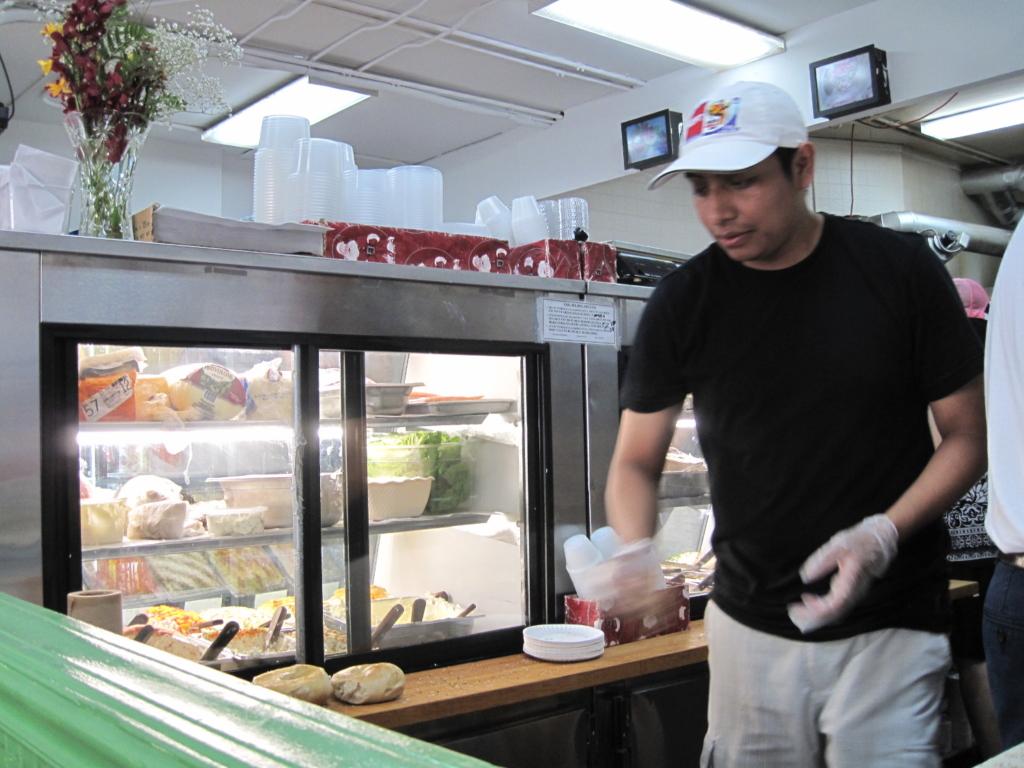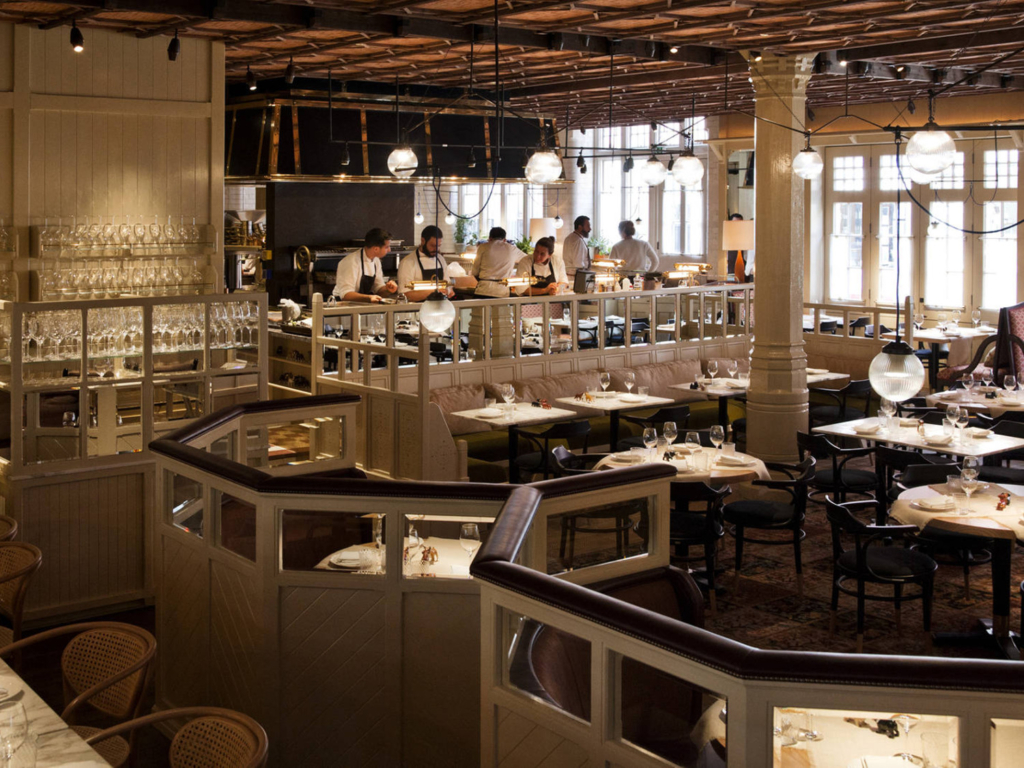 London: Yes, you could eat in your hotel, but isn't it more fun to head out for breakfast and watch the city wake up? An indulgent choice would be to breakfast at Marylebone's Chiltern Firehouse. The current favourite of all the young A-Listers, getting a dinner reservation is near impossible, but breakfast is another matter altogether. Get there early, and on a sunny day ask if a table is free at the outside courtyard. If in doubt about splashing out for breakfast, remember the old adage of taking breakfast like a King, lunch like a Prince and supper like a pauper. You know it makes sense.
10am: On The Market
New York: Get kitted out in head-to-toe New York style at the Market. Open five days a week in two locations, it's the place to head for unique, locally designed and handmade clothes, accessories, gifts and souvenirs… and meet the people who make them. Shop at the Bleecker Street location in Manhattan if you want to hit some designer boutiques after, or visit the newer Brooklyn Market at Bedford Avenue if a spot of vintage shopping is more up your alley.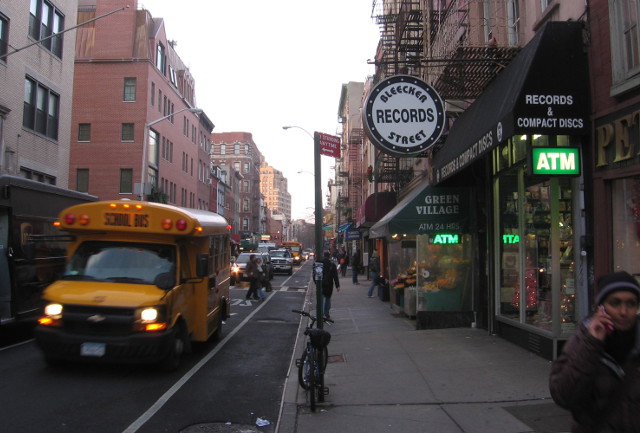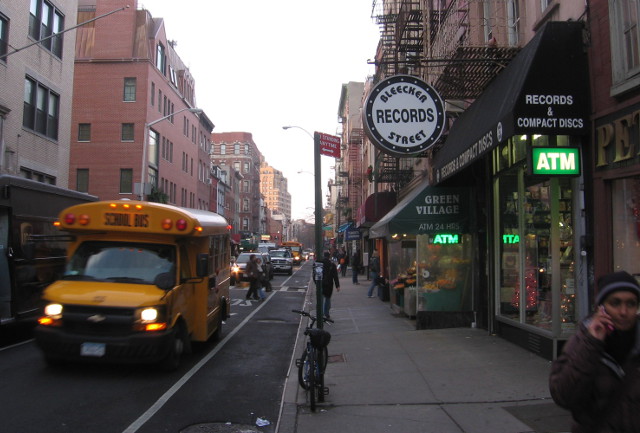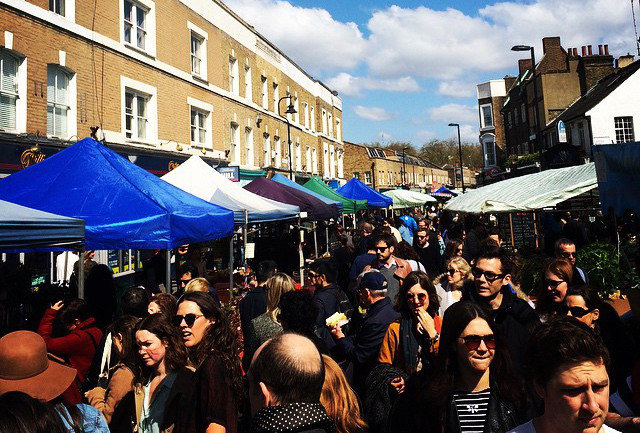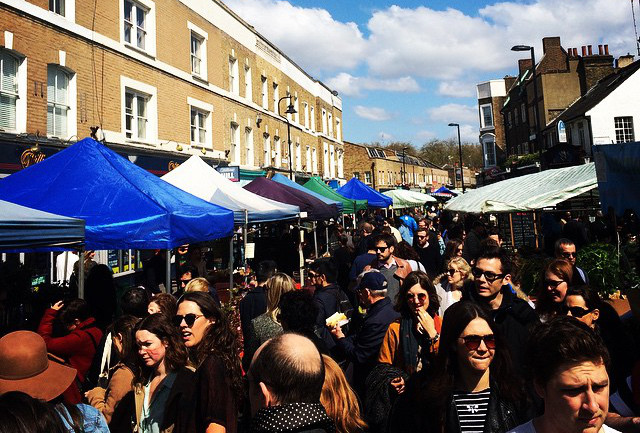 London: With so many options to choose from, your choice of location is dictated more by what you want to peruse – flowers, food, antiques, clothes, etc. A distinctive choice away from the obvious names is Broadway Market. Opening only on Saturdays and squeezed into a small street between the Regent's Canal and London Fields, this foodie's paradise offers a dizzying variety of tastes and flavours across its stalls. Alongside the market, discover fascinating local boutiques with vintage clothing and more, not to mention a host of excellent restaurants and pubs.
12pm: Take A Trip
New York: New York is a city of islands, so the easiest way to escape (the island of) Manhattan is to board a ferry or train and head to Governor's Island for a jazz-age picnic, to Ellis Island for a lesson in immigration history, or to Long Island for beautiful, white beaches and celebrity-spotting.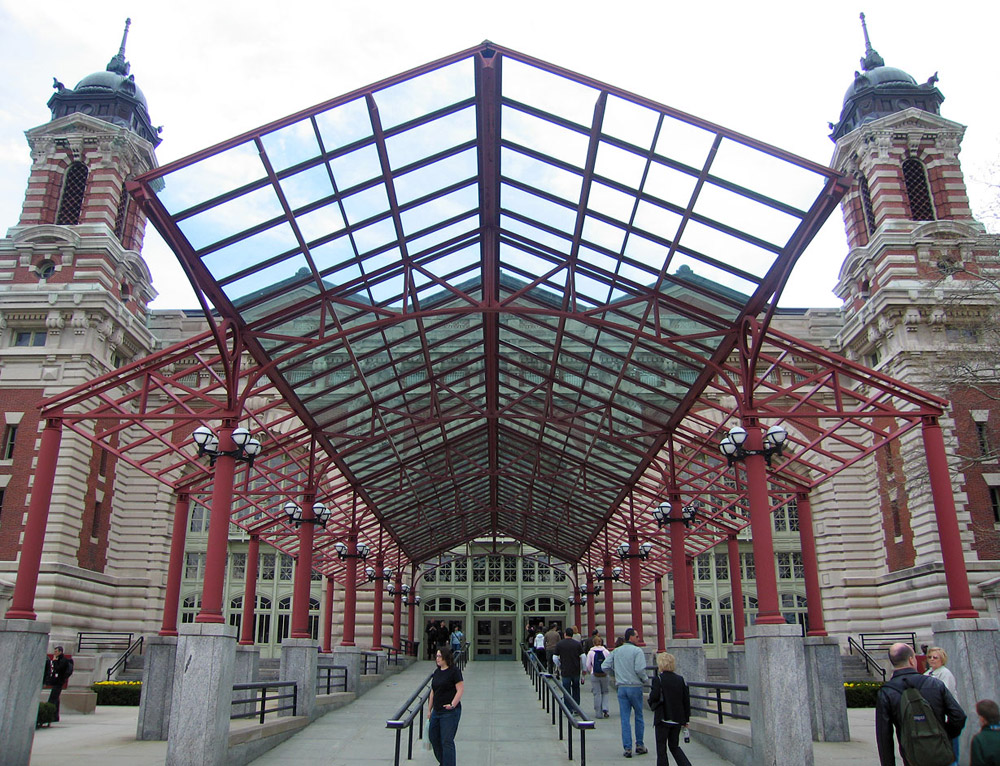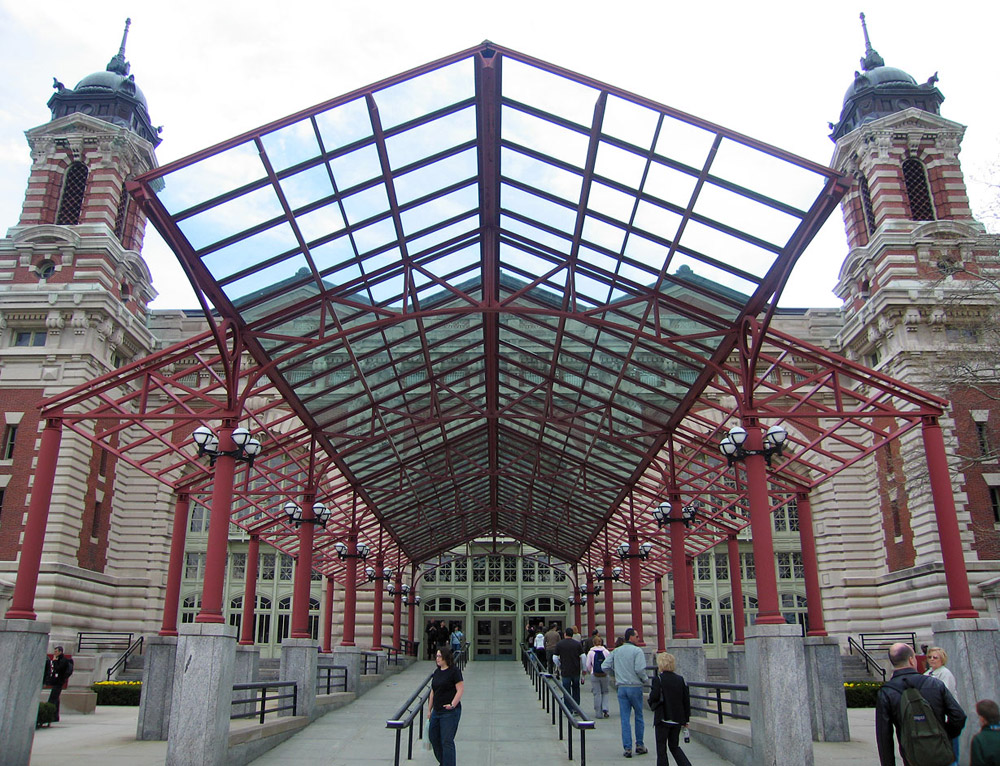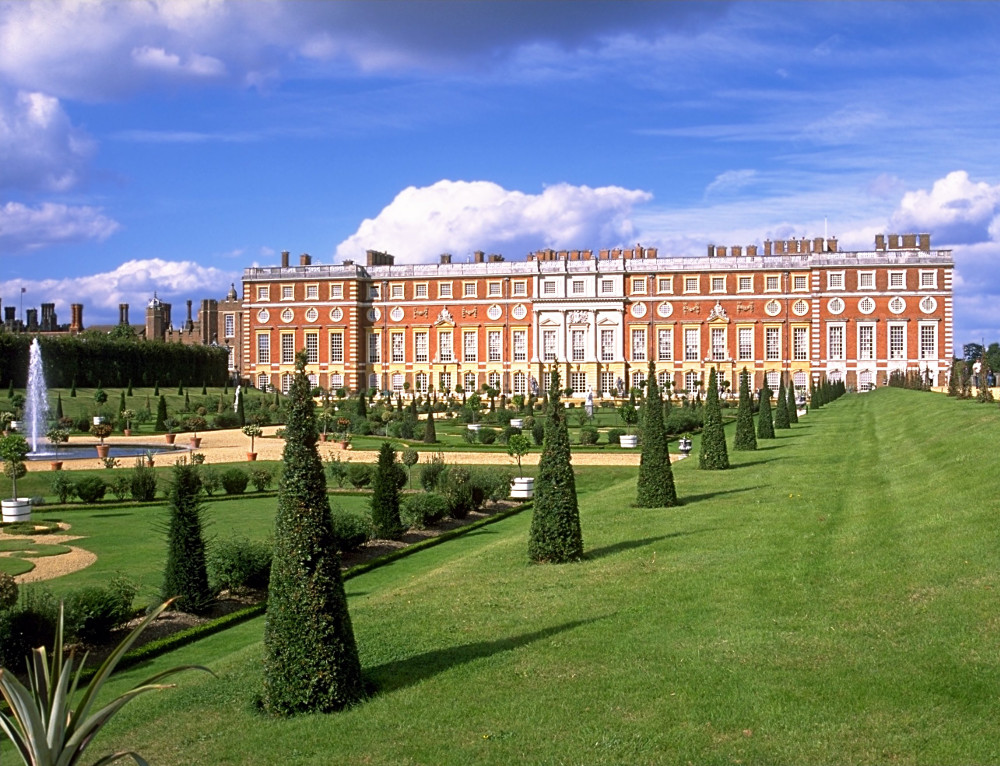 London: In good weather there can be few more scenic excursions than to take a river boat along the Thames from Westminster Pier, by the Houses of Parliament, to Hampton Court, once the favourite residence of Henry VIII. It's worth remembering that the palace was not his originally, but rather was confiscated from chief minister Thomas Wolsey with Henry judiciously deciding that its magnificent opulence was more befitting of a monarch.
Alternatively, head to Hampstead for an exclusive village vibe (London is, after all, a city of a thousand villages) and take in the impressive views of the city below from Hampstead Heath.
2pm: Fire Your Imagination
New York: There's no way of narrowing down the best museums in New York without missing out on several that count among the best in the world. The Metropolitan Museum of Art is a great place to start, not only for its iconic location in an imposing block on Fifth Avenue, its world-class collection of arts and crafts from all four corners of the earth, and its blockbuster crowd-pleasing exhibitions, but also for the stunning rooftop terrace offering 360° views of the Central Park skyline, garnished with sculpture exhibitions. Oh, did I mention the entry is pay-as-you-please?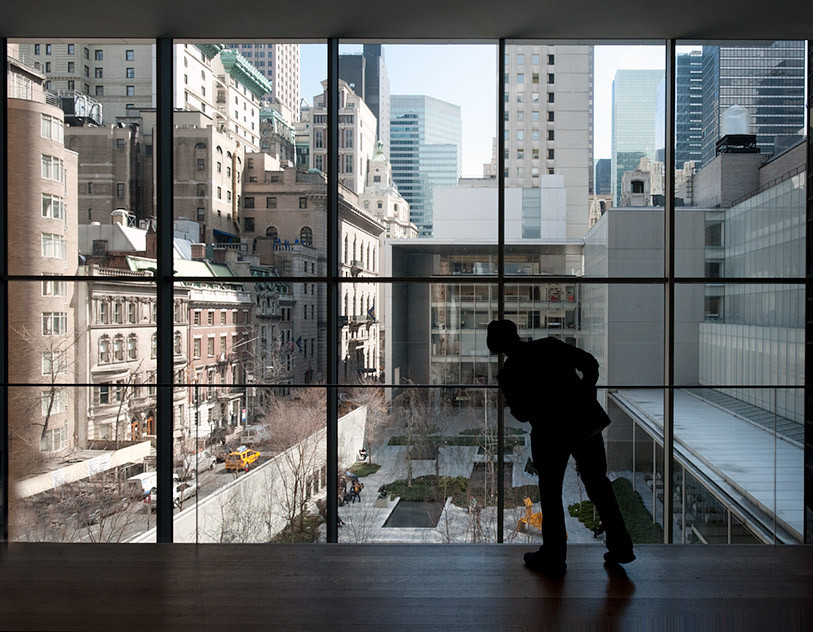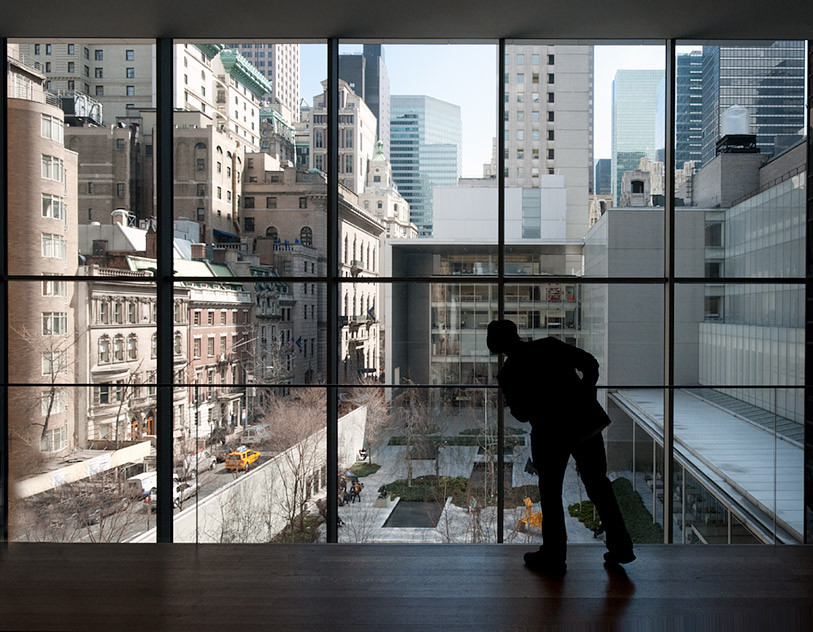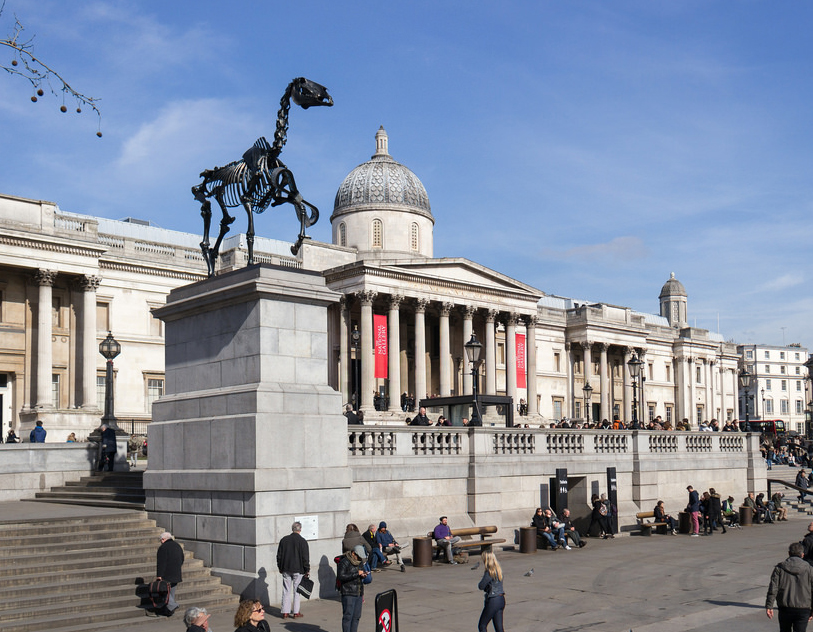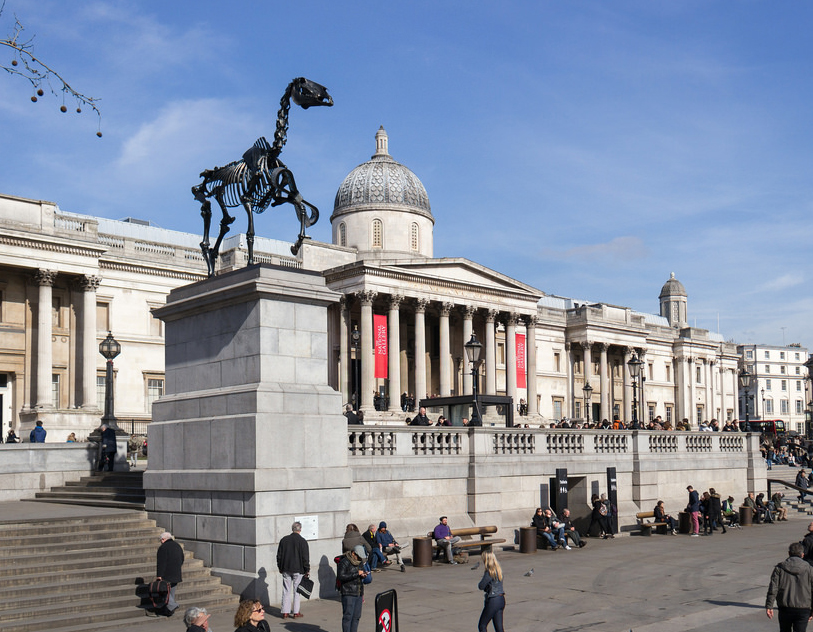 London: Like New York, Paris and other major cities, London can claim a host of museums that rank among the very best in the world. What impresses most in London, however, is the sheer diversity, from classical art to the defiantly modern, as well as design, science and natural history, right through to extraordinarily niche micro-museums.
If you're on a budget (London is expensive) head to Trafalgar Square where the National Gallery offers free entry 361 days a year. Its collection of paintings runs the gamut of art from the mid-13th to the end of the 19th century. That artistic heritage is then contrasted by the curious 'Fourth Plinth' outside in the Square itself. Located in the northwest of the Square, it was empty for over 150 years, but today is adorned with contemporary sculptures exhibited in annual rotation. This year's work – Gift Horse by Hans Haacke – shows a skeletal horse with an electronic ticker around its neck showing current share prices from the London Stock Exchange. A footnote to the Square itself: the height of Nelson's statue atop his column is said to be designed so that the statue's eyes are at just the right height to see all the way to the sea.
4pm: Time For A Break
New York: Grab a slice. If you've skipped lunch – and you don't want to spoil your appetite before dinner – there's no better way to fill the void than with an authentic New York pizza slice. Recommending a place would spoil the fun of asking a New Yorker. They love to argue about which pie is best – and will jump at the chance to point you in the direction of their favourite pizza joint. They might also regale you with their theories on what makes the city's particular style of pizza so special. Rumour has it, pizzerias in other states have tried exporting NYC water in an attempt to emulate the inimitable pie.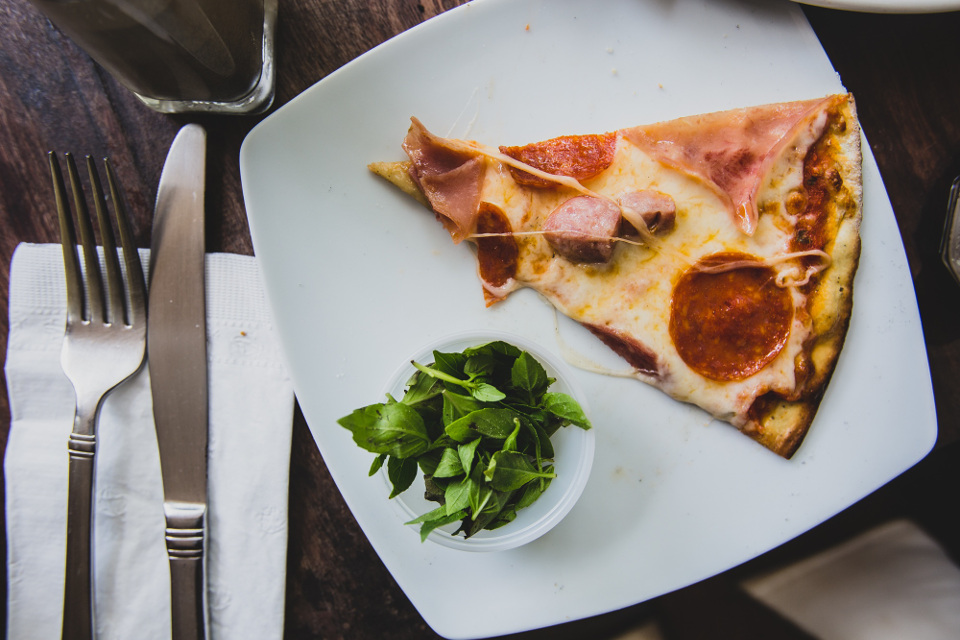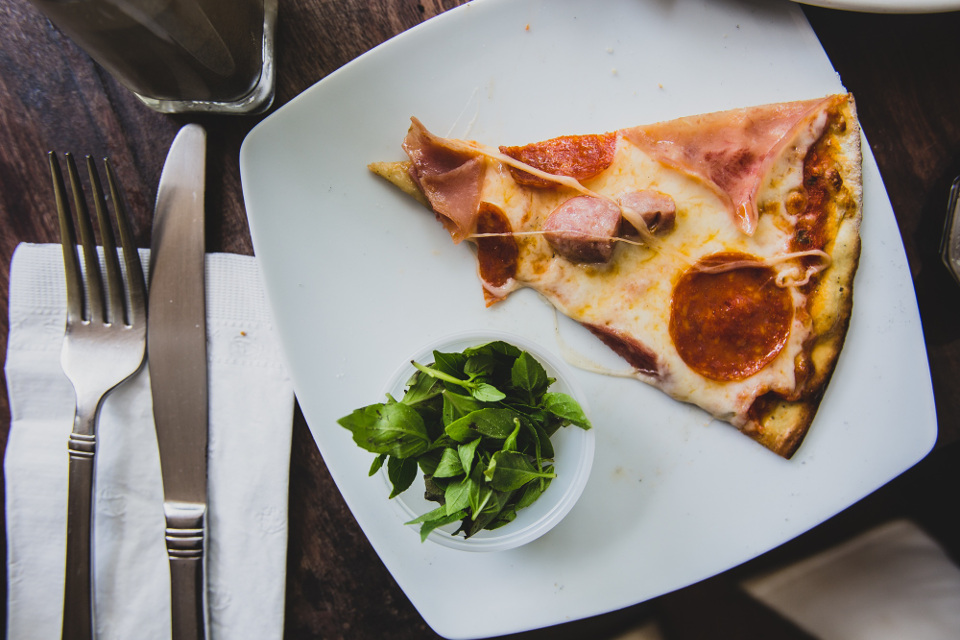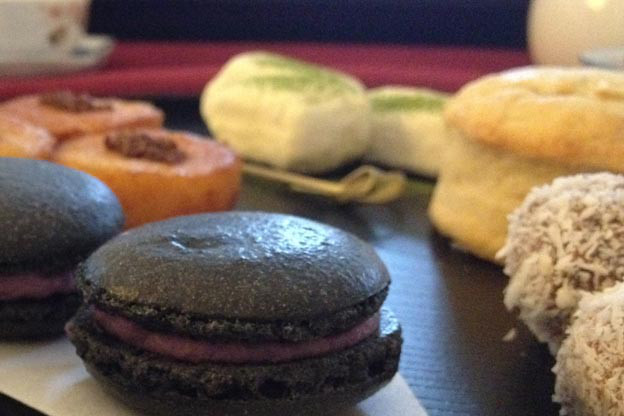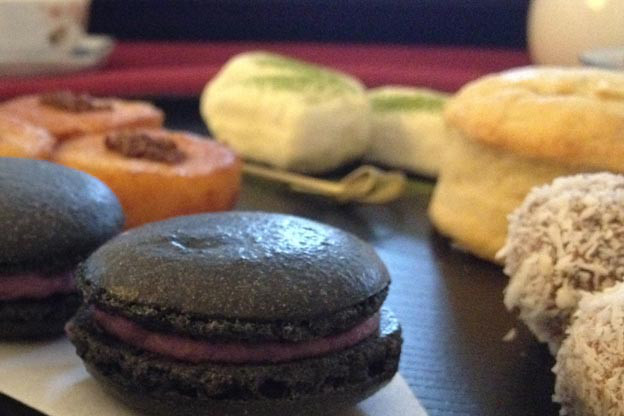 London: It might be a myth that the British all stop for tea, but when in London it is still an enjoyable ritual to observe. While the likes of Claridge's and Brown's Hotel might offer the quintessential English afternoon tea experience, you might just fancy something a little different… Head to Teanamu Chaya Teahouse in Notting Hill for a soothing Asian take on afternoon tea, while Sanctum Soho Hotel rocks the ritual with its calorie- (and alcohol-) fuelled Gents' Afternoon Tea.
6pm: Sunset
New York: You can't see the Manhattan skyline if you're in Manhattan (duh), so cross the Brooklyn Bridge for that picture-perfect, iconic Big Apple sunset view. The Brooklyn Bridge Park has been hugely popular with locals since it opened in 2010. There's a great range of food and drinks on offer, but unless you're bringing a picnic and your own sundowners, make sure you get there early.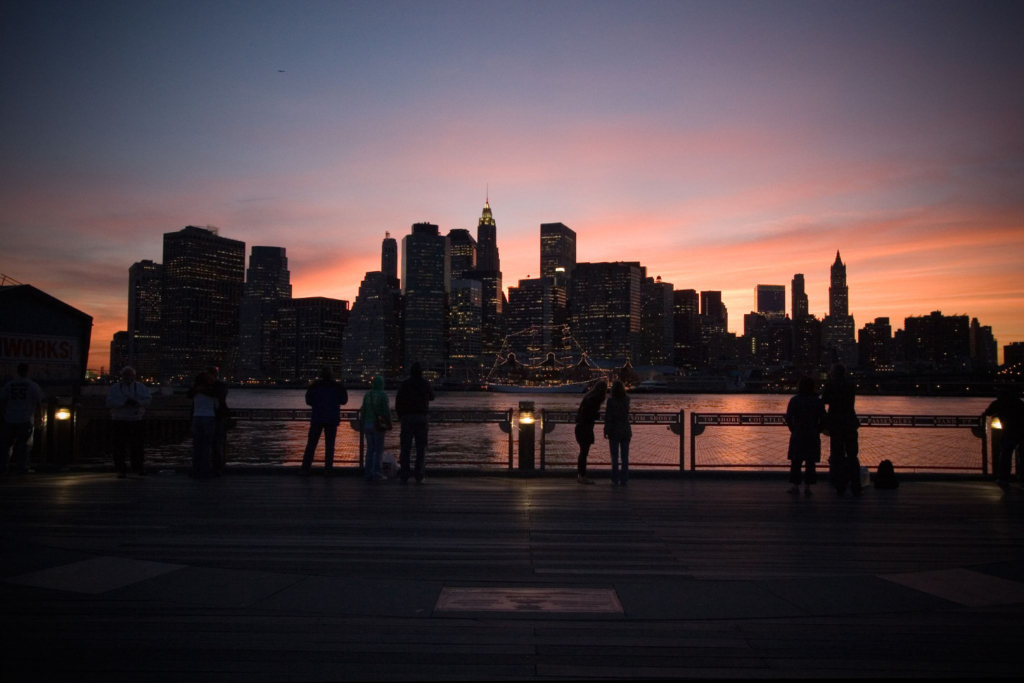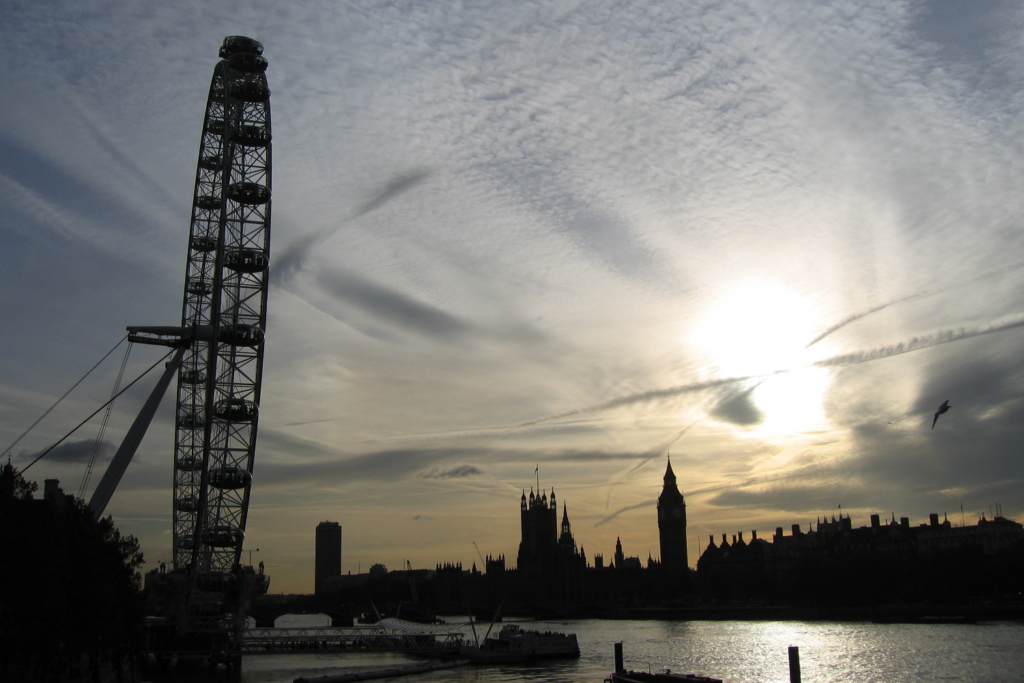 London: Sometimes you just want to embrace the inevitable tourist experience, and although the viewing platform of The Shard might be higher, there can be no better way of doing that than watching the sun set over London nestled safely in one of the glass pods of the London Eye. Be sure to check in advance what time the sun goes down, and make sure your slot coincides with that for an epic sunset experience.
8pm: Catch A Show
New York: From Broadway to Off-Broadway to Off-Off-Broadway, from drama to dance, from opera to open mic, there's never a night where visitors are stuck for entertainment. Struggling "slash"-actors (as in waiter/actor or receptionist/actor or model/actor) plug away on small-time stages, hoping for their big break, while Hollywood stars earn their thespian stripes by treading the boards in between films.
If you'd rather have a sociable evening out, catch a band at one of the city's countless excellent live clubs. Sadly, CBGB's no longer exists (although you can still visit its current incarnation as a *sniff * fashion shop), but you can still rock out at indie venue Cake Shop. For a more classy night, catch a jazz show at the Village Vanguard, the oldest jazz club in the city at 80 years and counting.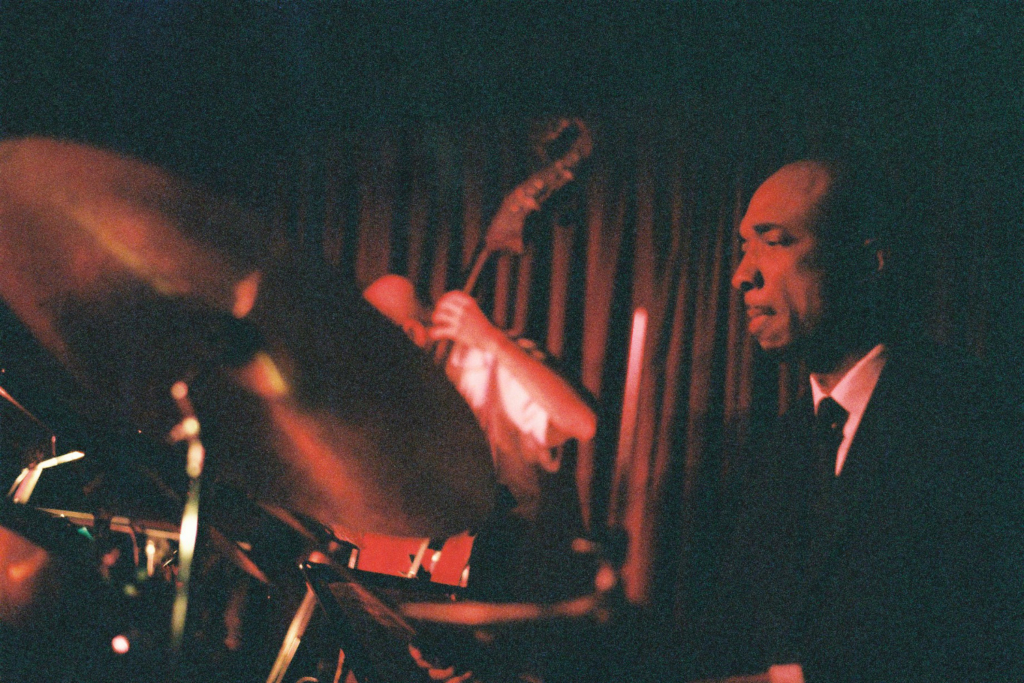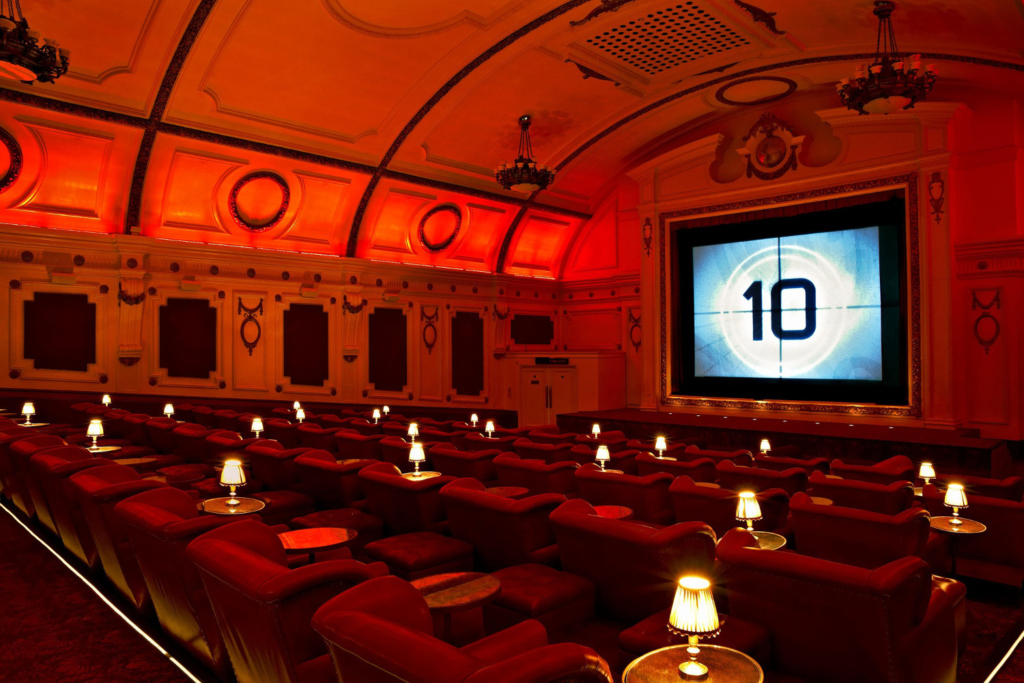 London: London's theatrical heritage is second to none from the Elizabethan Golden Age of William Shakespeare and Kit Marlowe through to the current day. However, for an alternative dramatic experience take in a movie at one of London's many showpiece cinemas. To name just three: the Cinè Lumière offers a cool, elegant setting in an Art Deco building complete with Rodin statue; the Curzon Soho boasts perhaps the best film programme in London with a near-perfect balance of arthouse and mainstream titles, without ever seeming pretentious; and The Electric in Notting Hill offers plush velvet indulgence. For an anti-multiplex chain experience, visit one of the ever-expanding Picturehouse outlets.
12am: Last Call
New York: End your night with an orgasmic pastrami sandwich at the oldest delicatessen in New York City, Katz's Deli. The Lower East Side institution, where THAT scene in When Harry Met Sally was filmed, is open all night Friday through Saturday, and open late every other night of the week. There's some debate on whether it's better to go to the counter, but thanks to the charismatic waiters, table service has its own charm.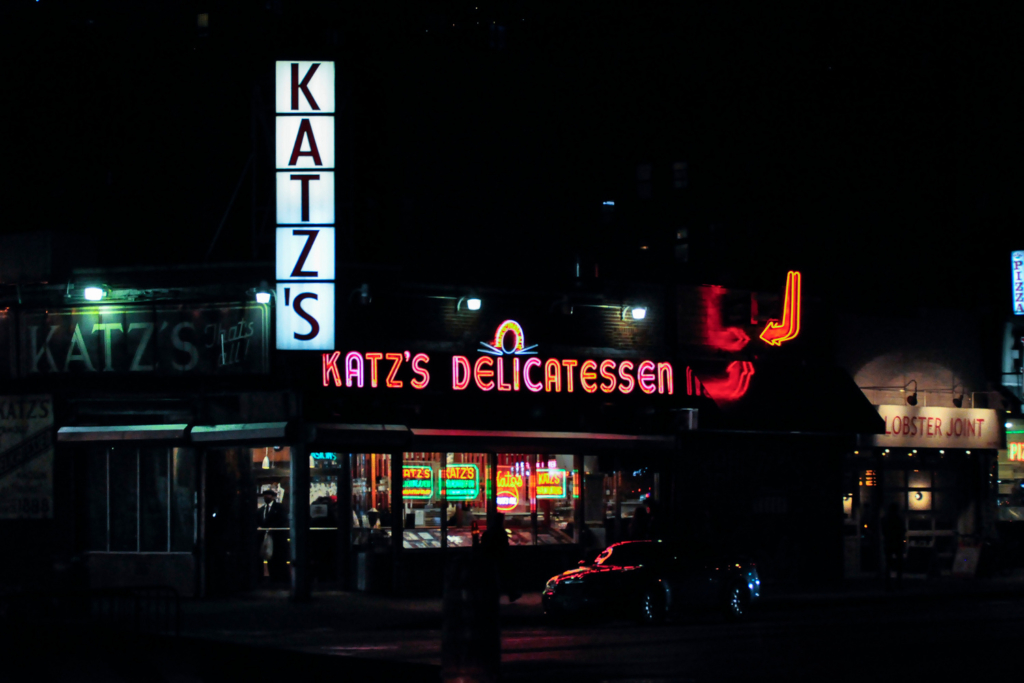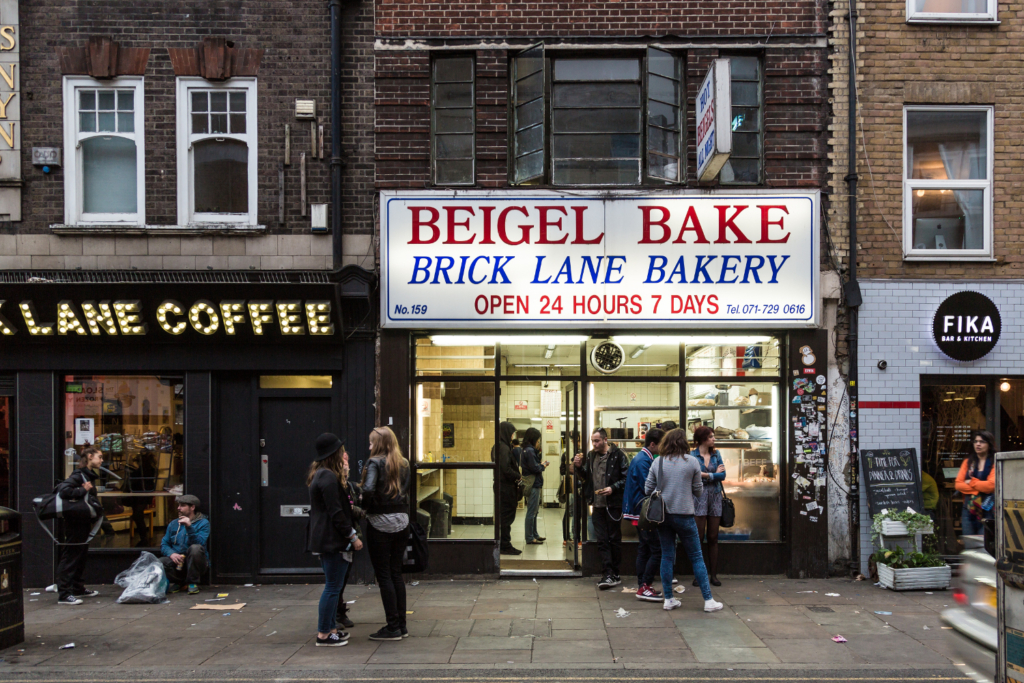 London: As your day draws to its end, possibly after a late pub/club excursion, make sure to finish with a final snack. The definitive take-away experience is perhaps the kebab, but an equally long-standing tradition (especially in East London) is the bagel. Brick Lane's Beigel Bake is open 24 hours and is something of an institution, with London's clubbers and night owls happy to queue even in the early hours for their near-legendary salt beef bagels.
Before You Go
Read:
New York: In Paul Auster's New York Trilogy, the city, in general, and the Upper West Side, in particular, come to life. Made up of three novels within a novel, City of Glass, Ghosts, and The Locked Room, the shared geography of the cityscape described often makes more sense than the purposely confusing, metafictional postmodern narrative.
London: Monica Ali's landmark novel Brick Lane recounts an epic tale of Bangladeshi girl Nanzeen arriving in London unable to speak a word of English and slowly coming to terms with her new environment – dramatic, thought-provoking, funny and original.
Watch:
New York: Want to see a film about New York? Take your pick, because this is the most-filmed city in the world! Lists of the best films about, set in or shot in the Big Apple often run into the hundreds, because there's no way of whittling it down to less. Time Out selects Taxi Driver as its top pick, dedicated NYC film blog On the Set of New York points to Leon: The Professional, and Vanity Fair skirts the issue by presenting their list in chronological order. If you can't make up your mind, just watch whatever the on-board entertainment has to offer en route – there's bound to be at least one film featuring your destination.
London: Watch the irresistibly sentimental Love Actually or Woody Allen's absorbing MatchPoint, and you might just feel you've already seen all that modern London has to offer. For a retro take on the city, however, watch Alfie and be amused by the cheeky Swinging London charm of a young Michael Caine.
Listen:
New York: The Beastie Boys are a very New York band – and Paul's Boutique is their homage to their city. A classic album in its own right, it perfectly encapsulates the noise, chaos and diversity of the five boroughs. Listeners also get a free helter-skelter trip through music – particularly New York rap history, with samples from the likes of Sugarhill Gang, Kurtis Blow and Afrika Bambaataa running so deep, experts are still discovering new hidden citations.
London: The Kinks are arguably the quintessential London band. Brought up in Muswell Hill in north London, so many of the songs penned by lead singer Ray Davies evoke images of the city, whether of suburban life or simply just 'Terry and Julie' (Terence Stamp and Julie Christie) meeting outside Waterloo underground station every Friday for eternity in the iconic Waterloo Sunset.
Article by Fiona Brutscher & James Lee-Tullis
Just between us, London or New York?