';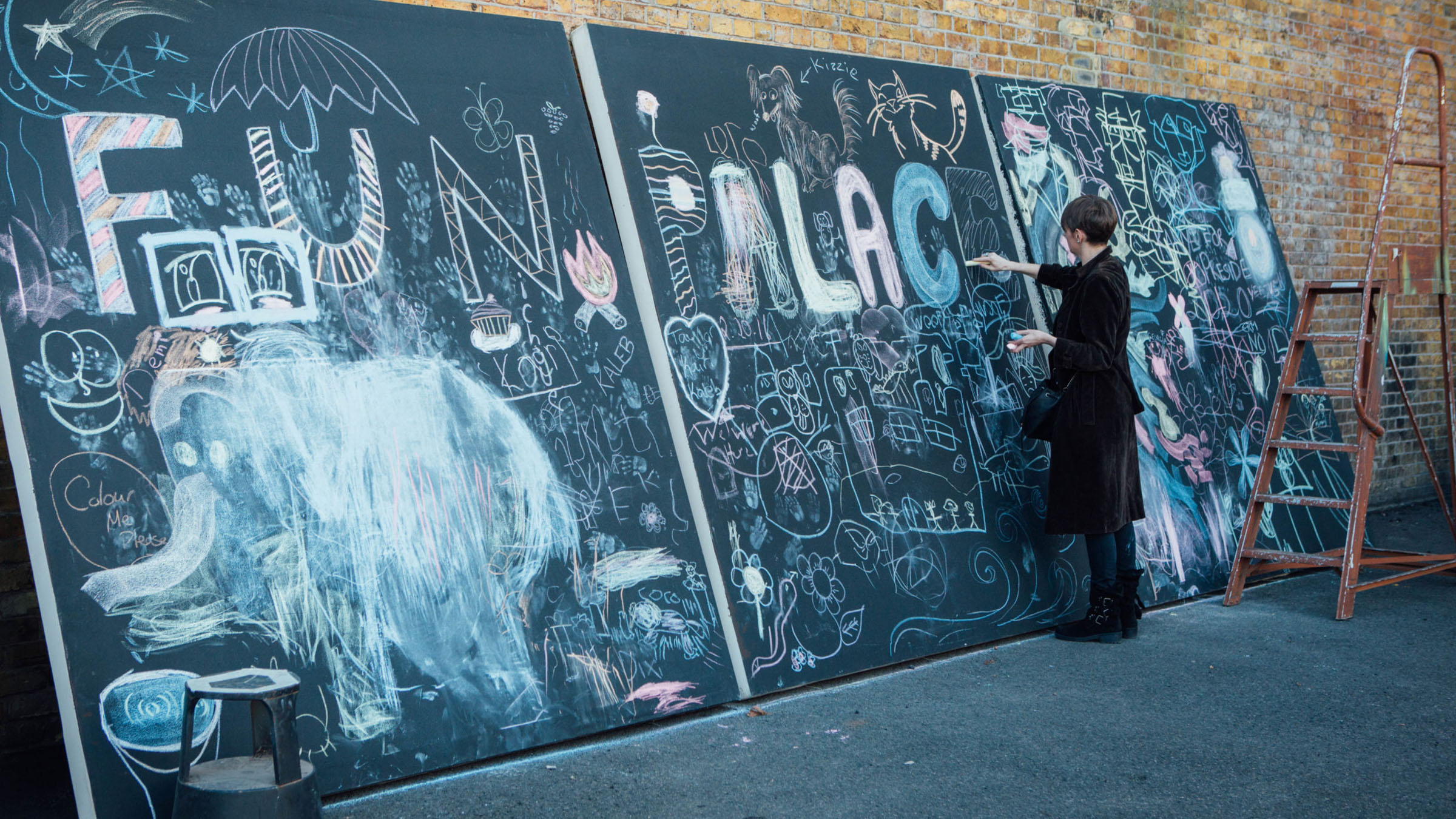 ;
When the world went into lockdown, Fun Palaces went into organisation mode.
The non-profit set up "Tiny Revolutions", an online space for people to share physically distanced activities and provide others with quarantine inspiration. In one way, it was a departure from the original idea behind Fun Palaces – physical spaces intended to facilitate local events and build community connections. On the other hand, the impromptu annex captured the essence of what a palace was always meant to house: "the tiniest of connections, person to person."
Culture, Creativity, Community
Inspired by a concept from the 1960s, actor, director and writer Stella Duffy first proposed the idea of decentralised Fun Palaces in 2013. Together with co-director Sarah-Jane Rawlings, she turned the original idea of a people's palace filled with activity, creativity and, well, fun, into a wildly successful series of events across Britain and beyond.
So, what is a Fun Palace? It's hard to narrow down, as evidenced by the wide range of events Duffy herself recalls taking part in over the years: "I've done laughter yoga and belly dancing, I've used more than one smoothie bike, I've learned how to weave a rug from rags and baskets from recycled plastic. I've learned skills, many of which I have brought to my daily life, but much more importantly, I have learned that if you ask people who don't normally get to lead to share something they care about, they absolutely will.
"I've learned that a lot of the rules we've put into place about culture – like who gets to make it, and what makes it valuable – are limiting, and if we just get out of the way, people will be brilliant. In our first year, we had way more rules than we have now. We've learned that the more we trust people, the better it will be."
Fun Palaces come in all shapes (workshops, lessons, experiments, nature walks, readings…) and sizes (from a handful of individuals to thousands of participants) and cover all aspects of culture in the widest sense (arts, science, craft, tech, digital, heritage, sports). One thing they all have in common is a hands-on, inclusive approach to culture, creativity and public spaces – including, in this case, the online spaces carved out by Fun Palaces.
I have learned that if you ask people who don't normally get to lead to share something they care about, they absolutely will." – Stella Duffy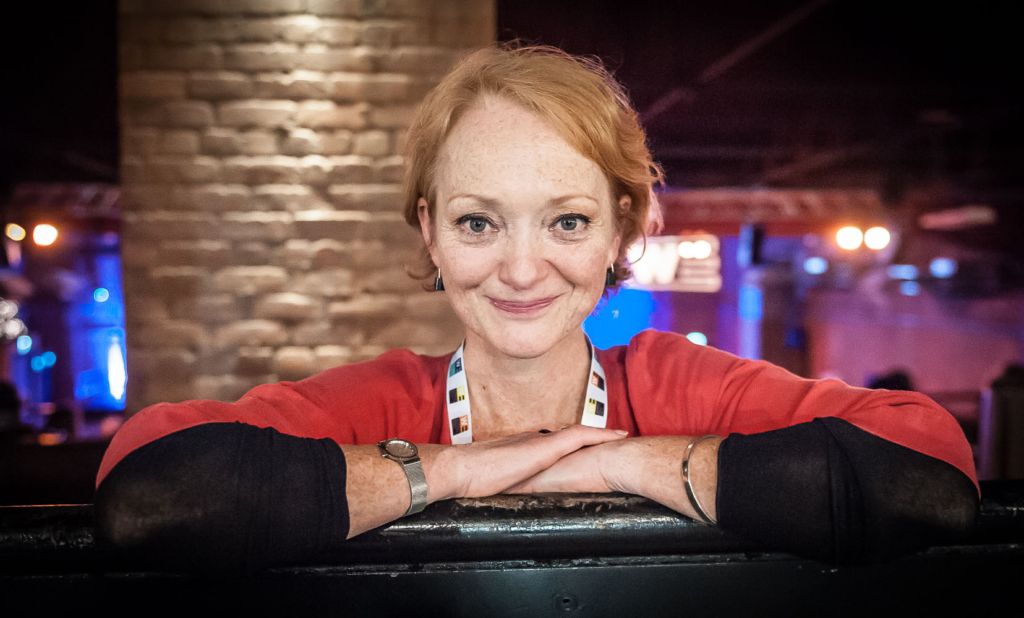 With the project's annual Weekend of Action (3rd-4th October 2020) coming up, Duffy is trying to reconcile physical distancing and community-building to offer everyone, everywhere the opportunity to join the fun: "This year, about a quarter of all Fun Palaces are online. We are still encouraging local ones, as long as they're really small. While online connection is great and has made a difference, the poorest in our communities have the least online access, so we've done a lot of work to make things available offline, too. What I like about online events is that people from all over the world can come. It's very accessible. On the other hand, I love personal contact, so for me, a bit of both is always great."
Fun Palaces… Of Humanity
Within the limitations of the current situation, Duffy's focus on the human content of a Fun Palace, rather than the building that facilitates it, works even better. "If we use the resources of the people rather than the physical spaces, we come back to human beings," she explains, "and any arts, any sciences are about humanity at heart. To us, a Fun Palace is about the human content of the relationships formed in a place. If you're sharing something you care about, then you're going to have something to talk about, and from there you can begin to make a connection."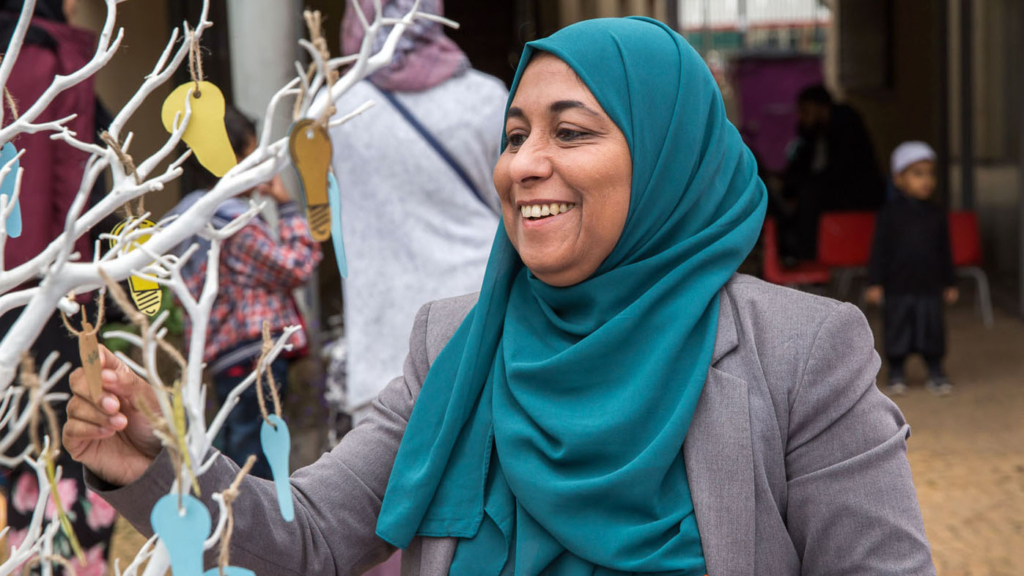 [Photo: Roswitha Chesher]
There's no denying that those connections are going to look very different this year, but they are also likely to be more meaningful than ever before. "What shows up for me personally is a little more humanity," Duffy ponders. "It's been an immensely difficult year all-round. People have been sick, lost friends and family members, people's mental health has really suffered. What Fun Palaces have to offer is the opportunity to show resilience and share resilience. Ideas about building community and how we can better take care of each other and of ourselves have been central to previous Fun Palaces, but this year we've seen this increased loneliness, and at the same time we've seen amazing people just getting on with it, helping their neighbours and connecting with each other."
Inspired by what she has seen so far, Duffy is embracing both the smaller scale of the in-person events and the broader accessibility of online ones as opportunities: "This year, there are already a lot more people signing up. By making something tiny possible, we're encouraging people for whom something big would have seemed scary. In the past, we've seen that 30% of people who lead a Fun Palace were previously participants, so that is very exciting."
More And Merrier
The Fun Palaces Weekend of Action has gone from 138 participating venues in 2014 to events with thousands of attendants in more recent years, to the 1000 Tiny Fun Palaces expected this year. Duffy has learned to always expect the unexpected: "We genuinely thought the first year would be a one-off, and if we were lucky, maybe 50 places would join in. So we were stunned when it was such an instant success. It has surprised us every single year. All we do is roll with it."
Although Duffy mainly considers herself, as she puts it, a facilitator for the brilliance of others, this year she will also be hosting a Fun Palace. It's just one more way of going all-in on the idea, even as it evolves and adapts to a changed world: "I care about this. It really matters to me. I didn't have access to this sort of thing as a kid, but I have been lucky and privileged to be able to work in the arts all of my adult life and I see it as my work to support other people if they want to join in."
Find out more about getting involved at funpalaces.co.uk
[Photo at Top: Helen Murray]