';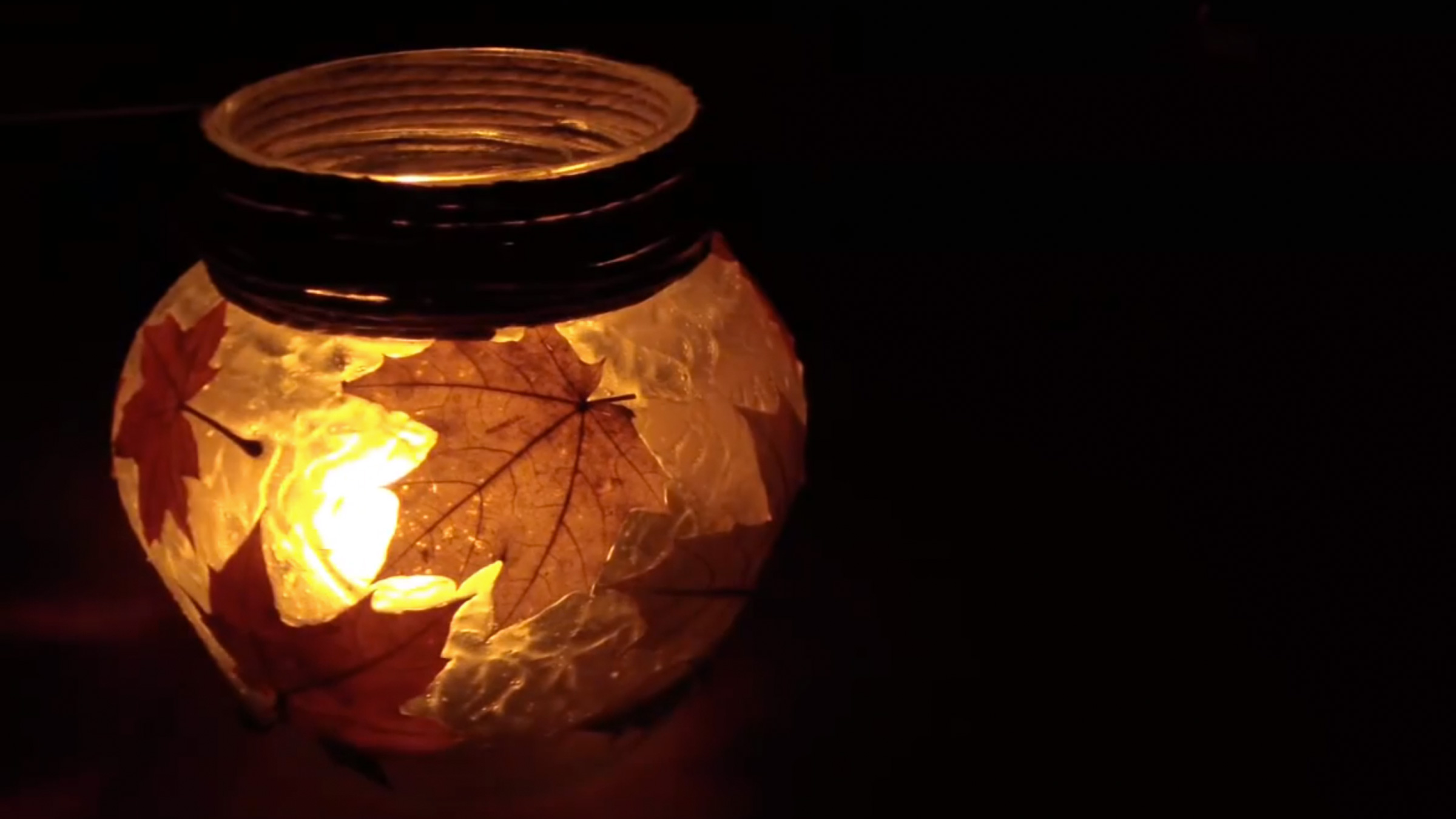 ;
Got material? We've got inspo from the pros of the trade to spruce up your space for the season. So, c'mon – get crafting with these detailed DIY tutorials.
Festive Flowers
There's a special kind of pride that arises from crafting your own paper flowers that no garden or store variety can bring. See Robert Mahar's forever-fresh, orange and yellow beauties designed using coloured tissue paper, Clorox and wooden dowels. Just be careful of the bees!
Ribbon Wreath
Break free of the usual leaf, acorn and pine cone centric wreath patterns this year: here's an extremely easy-to-execute and, of course, eye-popping design made out of solid and patterned ribbons in a fun autumn palette. Simply cut, tie, trim and embellish! carlaschauer.com
Photo Credits: Carla Schauer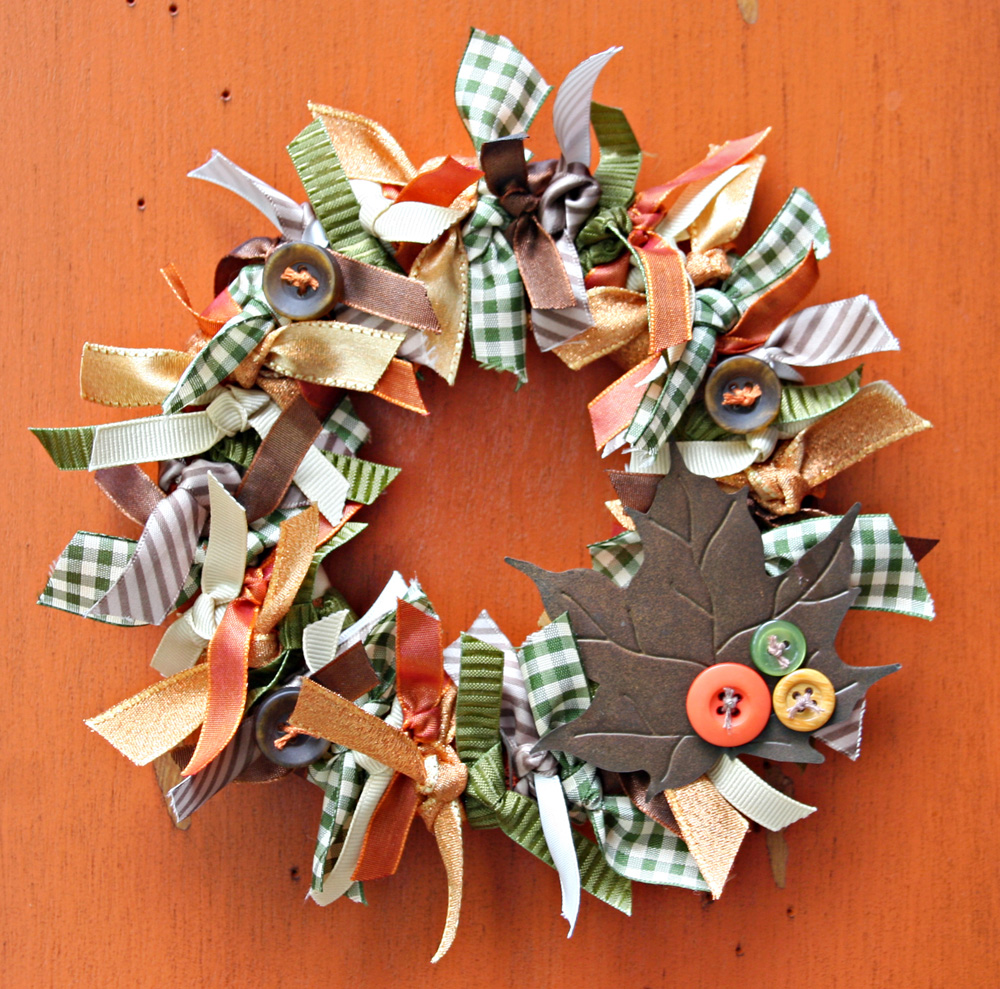 Leaf Lantern
An attractively shaped marmalade jar, pint-sized pressed leaves, Art Potch/Mod Podge, twine and a wee bit of patience are the ingredients required to fashion cute fall votives that'll keep your heart and home aglow. TIP: Soak collected leaves in a glycerine and water solution to preserve original colouring and dry thoroughly before use.
Beautiful Bunting
You'll need to try incredibly hard to go wrong with this super-quick garland whipped out of leftover fabric scraps, adhesive craft foam sheets, and beads. Use the leaf templates for shape reproduction, hang above your doorstep or mantle, and admire. positivelysplendid.com
Photo Credits: Amy Bell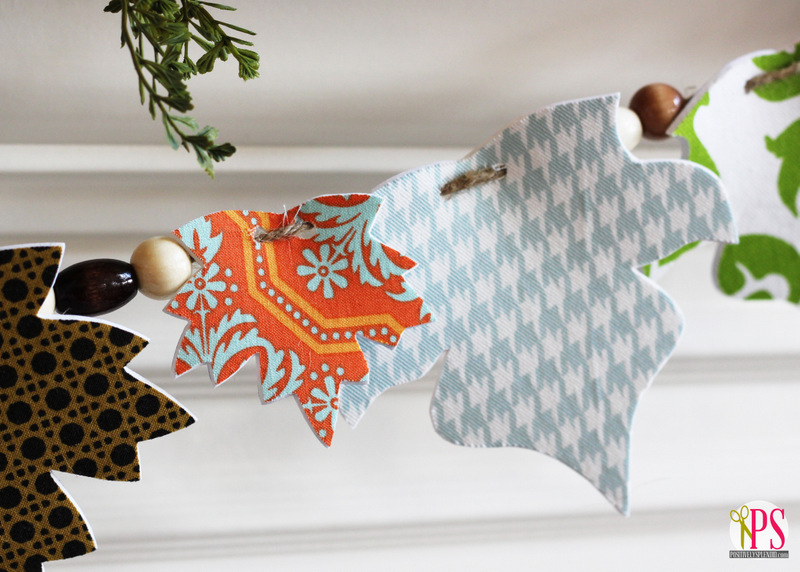 Paper Pumpkins
What's the best thing about these absolutely delightful Martha Stewart paper strip pumpkins? There's virtually no elbow grease involved; only oodles of fun in the crafting process and an immense sense of satisfaction after creation.
Spooky Candles
No wizardry required to craft these crazy and scary candles for your entryway – just a hot glue gun, craft glue, coloured tissue paper, paint, chalk, drinking glasses and tealights. Light up and go boo!
Crochet Cuties
Fall and paper foliage – a little too predictable? How about this quick-to-crochet wool variety, for a difference? A variegated skein in a bright autumn hue is key if you're looking to recreate the shades of the season. Follow the tutorial and string creations into a garland or leave 'em strewn around for that perfect fall feel. makeandtakes.com
Photo Credits: Marie LeBaron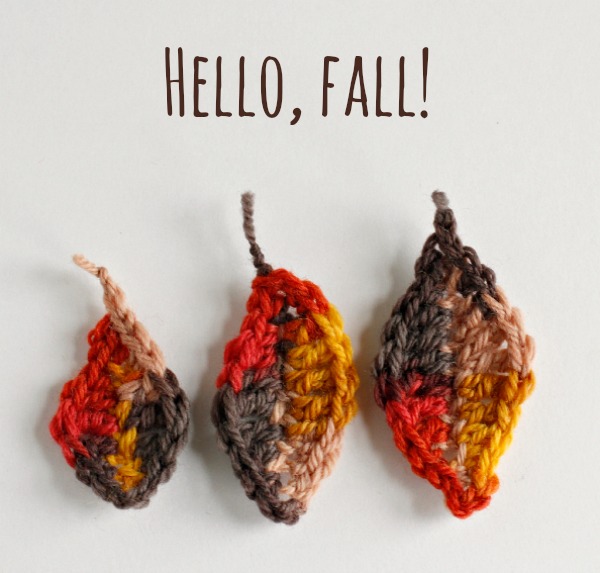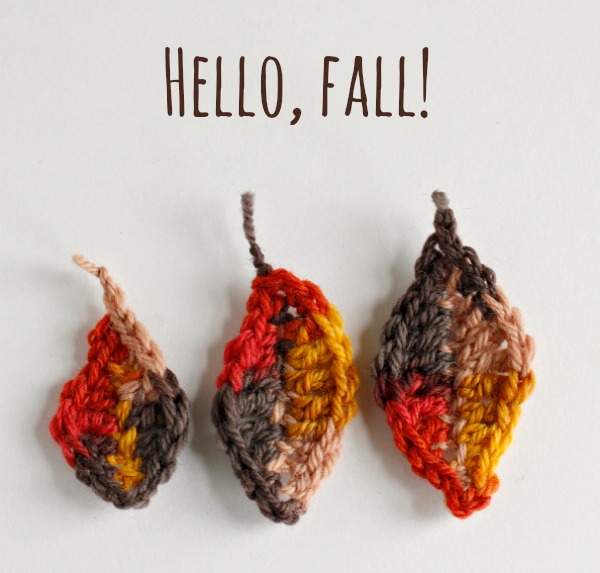 Sculpt A Centrepiece
Think a readymade objet d'art is tad too unimaginative? Create a meaningful one using fallen leaves; a mould and Mod Podge are essential. For the former, swap an inflated balloon for a bowl to introduce variety. And, oh yes! Be willing to share your sculpture secrets with fawning fans.
Shade Surprise
For festive lighting, achieving a cute and pretty look is a cinch: carefully unwrap a disposable paper cup for measure and cut out the measured shape from eye-catching gift wrap. Stick cut outs on blank paper cups using double-sided tape. Poke a small hole at the bottom of each cup, slide store bought LED wire lights in and get ready to wow passers-by.
Seasonal Scents
Celebrate fall with DIY candles in a pumpkin spice scent and spread warmth and cheer all around. The gold stencilling on glass adds a touch of class. boxwoodavenue.com
Photo Credits: Chloe Legras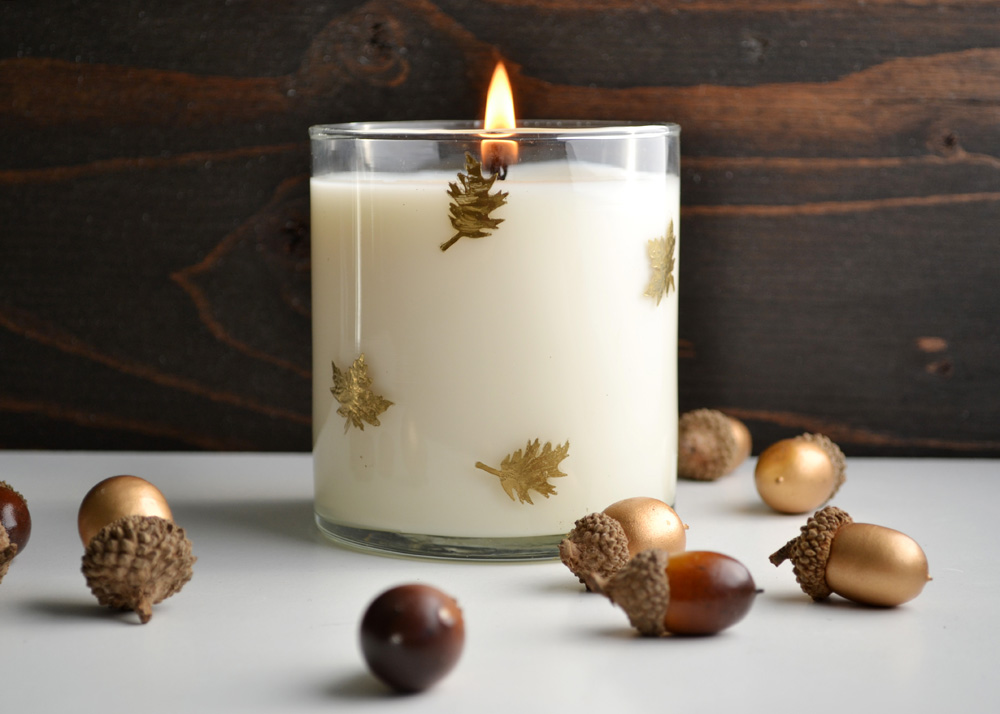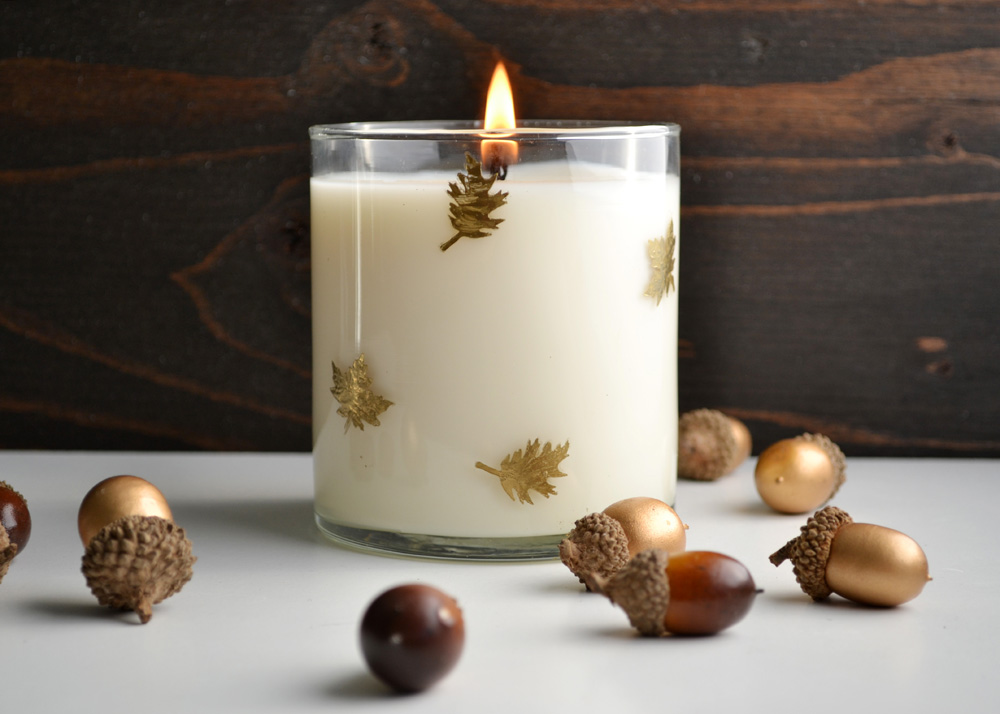 What is your first thought at the arrival of autumn?