';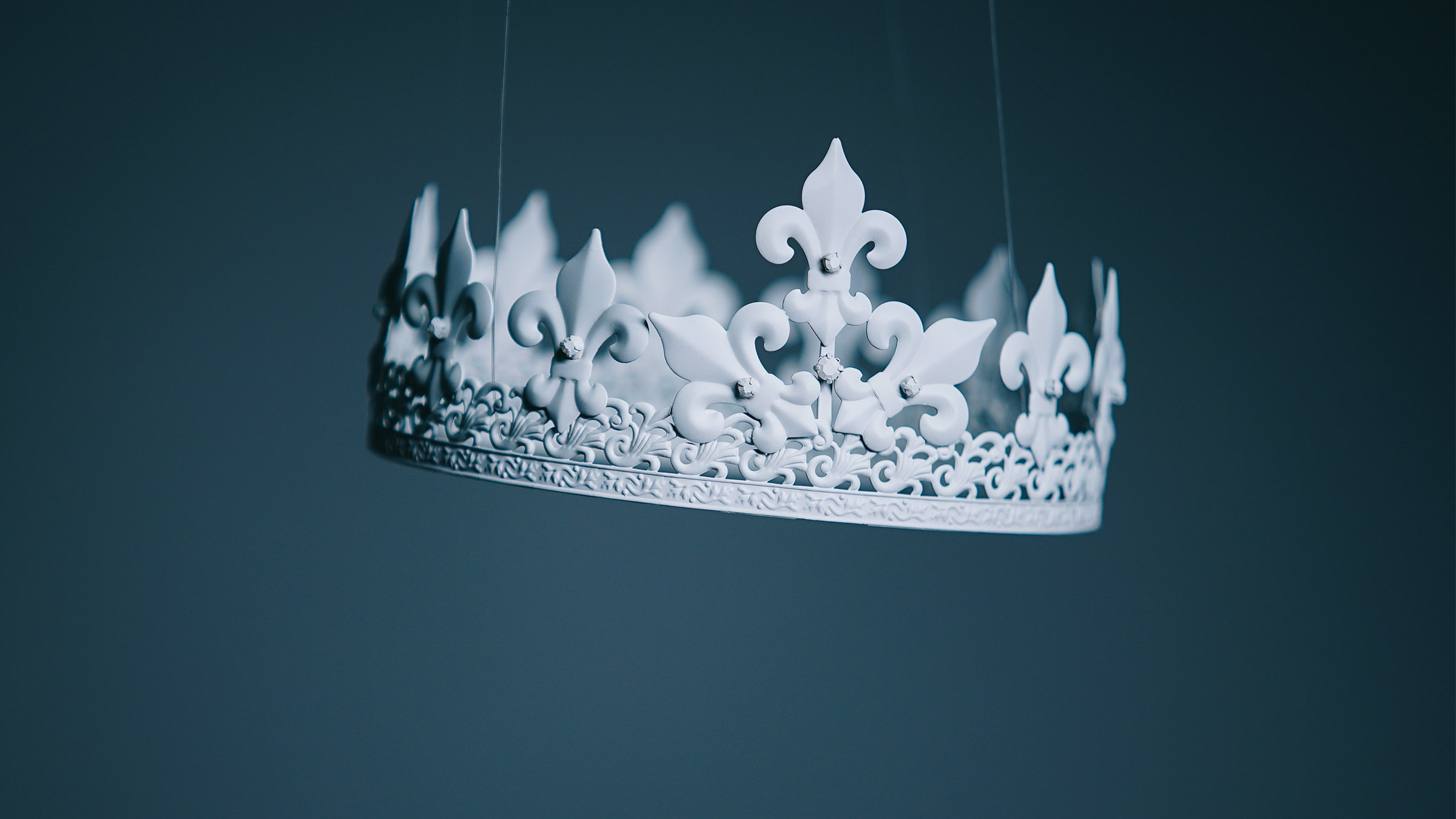 They say that history is written by the victors, and few figures fit the bill more than royals. Whatever your view on the role of monarchy in the 21st century, few can deny that the British royal family has been a topic of fascination for centuries, especially in the realm of storytelling. Television – and TV drama in particular – has taken that fascination as an opportunity to open the palace doors and offer a glimpse into the people behind the titles. Join us as we look at the way major figures in British royal history have been depicted on TV, and how perceptions of them might have changed as a result. 
Henry VIII
Perhaps the first English monarch that schoolchildren learn about in depth, Henry VIII is seen by history as a larger-than-life character in more ways than one. A towering figure with ferocious appetites and several ill-fated wives, he was portrayed on stage as early as the 1600s, when William Shakespeare collaborated on a play based on his life. 
Of the hundreds of depictions since, many have presented him as a pompous, obnoxious king who only cared about his own legacy. Acting giants like Ray Winstone (2003's Henry VIII) and Chernobyl star Jared Harris (2003's The Other Boleyn Girl) have brought him to life on TV, but two modern productions have looked from a different angle. American show The Tudors (2007-2010) saw Jonathan Rhys Meyers portray a much younger, more dynamic king, still concerned with power but gaining it via more intelligent means. UK show Wolf Hall (2015) had Damien Lewis in the role, presenting Henry as more of an athletic, jock-type figure that struck awe in his court – and was a far cry from his later life when he was in ill health. 
Elizabeth I
With striking white make-up and fiery red hair, the Virgin Queen has been a dream role for big-screen actors such as Margot Robbie, Cate Blanchett and Bette Davis, all of whom have portrayed her in film over the years – often as an insecure, paranoid and self-destructive monarch. 
On TV, her commitment to never marrying was a consistent source of fascination, both in terms of the strength it took to defy the expectations of a nation, as well as the speculation that (despite her nickname) she had known love in her life. A year before she won an Oscar for playing Elizabeth II in The Queen, Dame Helen Mirren starred as her distant predecessor in 2005 TV miniseries Elizabeth I. The critically celebrated performance showed Elizabeth's romantic solitude as stemming not from stubbornness, but rather from the notion that any man in her life would come second to her devotion to her people. 
Queen Victoria
Like that of Elizabeth II, Queen Victoria's reign lasted for generations. The public perception of her as a dour, stern figure has been challenged by many TV shows that look into the private life of the woman who defined an entire era. She is the first monarch to be recorded, having her voice put on cylinder (an early form of sound recording) in 1898, and was portrayed on television from the early days of its use. Some were comedic caricatures, such as a 1974 episode of Monty Python's Flying Circus where she was played by Michael Palin; or fictional portrayals such as the 2006 Doctor Who episode "Tooth and Claw". 
However, recent series have sought to delve into the personal side of the icon. British-American production Victoria, which ran from 2016 to 2019, dramatised the early years of the queen's reign, between the 1830s and 1850s. Jenna Coleman depicted Victoria as a woman balancing the duties of rule and diplomacy with the personal responsibilities of marriage and motherhood. To characterise the queen as a romantic lead was a departure from the way she had been historically shown (as an older woman after the death of her husband, Prince Albert), and forced modern culture to take a different look at this iconic monarch. 
Edward VIII (aka The Duke of Windsor)
Who in their right mind would turn down the crown? That was the cultural consensus of Edward VIII, who fascinated the public by abdicating the throne in December 1936 after reigning for less than a year. The reason given was that he wanted to marry Wallis Simpson, but was forbidden by the rules of the royal institution to wed the two-time divorcée. The couple did in fact marry, and the media has both scandalised and romanticised their relationship ever since. 
Series like 1970s TV drama Edward & Mrs Simpson offered a highly glamorised take on a man willing to sacrifice his destiny for the woman he loves. Other films and TV shows have delved into their private lives and political affiliations; Simpson has been played over the years by screen greats like Faye Dunaway, Jane Seymour and Gillian Anderson. In today's world, the idea of someone remarrying is not as much of an issue, and the context seems more alien to modern viewers than the act itself. Netflix series The Crown – a Netflix series based on the reign of Queen Elizabeth II, mixing reality with dramatic elements – depicted Edward as an outsider who saw some common ground with Elizabeth II, but was kept at arm's length due to his abdication and reported Nazi sympathies.
Princess Diana
The late Princess of Wales has been a subject of fascination for decades, primarily through her separation from the royal family and her image as a compassionate, generous figure who became known as "The People's Princess". 
Early TV portrayals were somewhat sensationalist, with US TV serial Diana: Her True Story resembling a soap opera, but recent productions like The Crown have taken a more compassionate approach, depicting Diana's determination to be a good mother and find love in the face of unspeakable media hostility. It also shows how the pressure of entering an institution like royalty can have an effect on one's mental health, engendering a sense of empathy that led her to become a leading voice for HIV/AIDS research and the removal of military landmines.
Queen Elizabeth II
Ruling for 70 years, the recently departed Queen Elizabeth II ruled during the growth of television as a worldwide platform – both for fictional stories and current events – and and as such, she was one of the most recognisable figures of the last century. 
In the fictional realm, she was chiefly portrayed in small roles by various actors, with few delving as deeply as The Crown. This and other depictions largely amplify public opinion about the long-serving monarch as a stoic, reserved woman who was devoted to her duty, which she accurately described as "a job for life." The show explored how her loyalty to the institution put her at odds with certain figures, as well as society itself in changing times. However, few if any portrayals of the queen have ever left any doubt as to her singular dedication.
King Charles III
The current monarch is perhaps the first to grow up in the full force of the media spotlight, with not only news agencies but script writers fascinated by his personal life. This has led to a number of portrayals on television dating back to the early 1980s, when his marriage to the late Princess Diana became a cultural moment broadcast to billions across the globe. 
His marriage and its subsequent breakdown has been the focus of numerous TV movies and series over the years, but as he succeeds his mother, the most interesting portrayals have examined the life of someone who didn't fit the mould. In The Crown, Josh O'Connor plays the young Charles as a man with new ideas who pushes against the establishment and thinks deeply about his role beyond ceremony. Equally, TV film King Charles III (an adaptation of the fictional stage play) draws on his desire to be more involved in public life, and examines how that fits with modern society. 
Princes William and Harry
The next generation of royalty have had cameras on them since birth, but to this point, their position in the line of succession means there has been little to portray in their adult life. Prince William is seen as something of an antagonist in the TV film King Charles III, characterised as a successor keen to continue the status quo (although this is part of a fictional story). William's youth was depicted in The Crown, and his courtship of Kate Middleton, now the Princess of Wales, will be part of the show's final season. 
His brother, Harry, however, has made a lot more impact on the small screen. His recent departure from royal duties led to a Netflix documentary series, Harry & Meghan, in which he threw the doors open on why he left the spotlight. It remains to be seen how he will be portrayed in future shows, although satirical cartoon South Park gave a less than generous account of his media tour in a 2022 episode.