';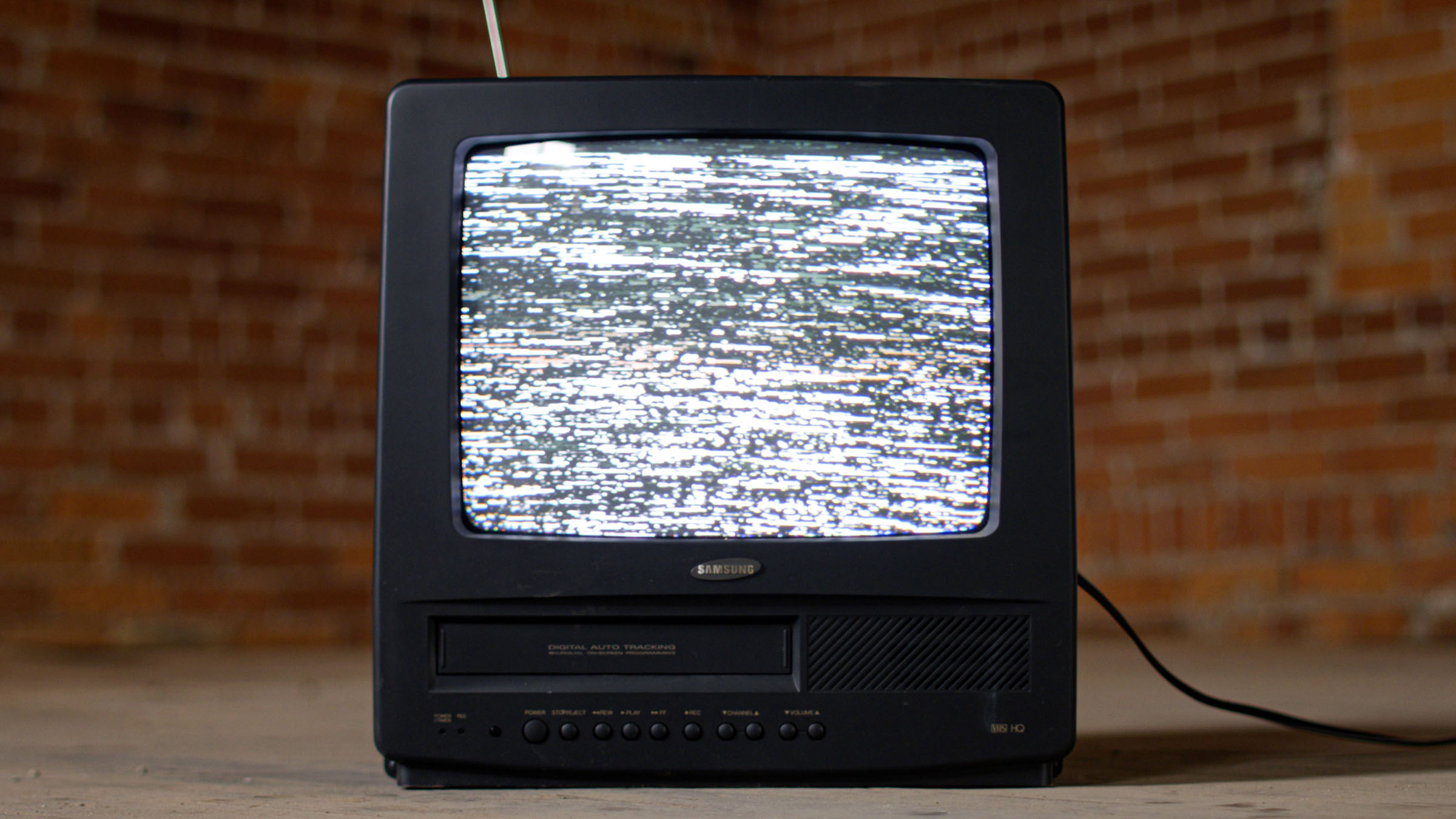 Can you rattle off Star Trek scripts by heart? Are you marking the days until the next season of The Crown? Do you have your own replica of The Great British Bake-Off tent in your garden? Then you might be a superfan!
Television has always had loyal and dedicated fan bases ever since the early days of network TV, but our current hyper-connected age has revolutionised the way we watch, interact with, and even add to the small-screen worlds we love. Here, we talk to four superfans about why they enjoy their show of choice – and how, in some cases, they became part of its history!
The Simpsons
Allie Goertz and Julia Prescott of Round Springfield Podcast
In the mid-2010s, writers and performers Allie Goertz and Julia Prescott bonded over a love of The Simpsons. So they did what any enthusiastic millennials would do: They created a podcast.
In their project Everything's Coming Up Simpsons, the pair chatted with guests about their favourite Simpsons episodes – guests who included the likes of actors Ben Schwartz and Mara Wilson, as well the voice of Bart herself, Nancy Cartwright. After four years, Everything's Coming Up Simpsons was followed by Round Springfield, a podcast where they speak to The Simpson's creators about their careers and their journey with the show.
The Simpsons is a tough field for a superfan, because unlike a lot of shows, it's something that almost everyone on earth knows at least a little bit about. "Everyone's grown up with it, and so there is this base level knowledge of words and phrases that have entered the everyday lexicon," Prescott says. "However, there are of course things you can do, or dive deeper into, which elevate you to that higher status – when Allie and I first met, it was within a week of when I was getting my Simpsons tattoo (the Gummy Venus de Milo from the episode 'Homer Badman' on my right shoulder). The Simpsons fans are an intellectual bunch, so to really climb the ladder, you have to focus on the more intellectual angles of the show."
For Goertz, participation is key: "My personal belief is that to be a superfan of something, you have to contribute to the fan culture in some way or another. Host a Simpsons podcast or trivia night, get a Simpsons tattoo, make fan art, cosplay, make Simpsons video essays, or name your pet or child after a Simpsons character."
Goertz and Prescott began their podcast after finding little in the medium that truly celebrated what they loved. "The podcast space was clearly on the rise, but the 'super fandom podcasts' felt a little lacking, particularly for The Simpsons," Prescott says. "There were a lot of shows featuring two guys in a basement quoting their favourite lines – or worse, dissing the show and getting into that zone of 'it's not good anymore'. Which is an incredibly boring take".
While the podcast guests – and Simpsons fans at large – hail from different backgrounds, there are some common factors that bind those who love the show. "A lot of creative people come to it and recognise it for its genius – the joke structure, the story structure, the fact that almost every episode begins entirely differently to how the episode will eventually end," says Prescott. "I think it's a real study in being anarchic in a somewhat-controlled environment. I think that draws in fans who may be a little playfully contentious."
Goertz concurs: "Not all people who like The Simpsons are good, but all good people like The Simpsons."
The podcast's success has led Goertz and Prescott to literally 'write the book' on the show, publishing 100 Things The Simpsons Fans Should Know & Do Before They Die in 2018. "There were so many challenges when writing the book, but the largest one, in my opinion, was following the format," Goertz recalls. "What could we possibly write about that hardcore Simpsons fans wouldn't already know, and yet could still appeal to the average viewer? It was a difficult task, but one that was ultimately worth the stress and all-nighters,"
Prescott, for her part, crossed the ultimate threshold for any superfan: becoming part of the show's history. She was the writer of an actual Simpsons episode, "Treehouse Of Horror XXXI", which broadcast last year.
"It was crazy – still is!" she recalls. "We have an episode of Round Springfield that pretty much covers the step-by-step, but it was surreal, to say the least. When I wrote the script, I kept thinking 'Ahhhh! WHAT AM I DOING?' Just over and over and over."
You can find all episodes of Round Springfield at maximumfun.org.
RuPaul's Drag Race
Janet The Planet
RuPaul's Drag Race is a defining icon of LGBTQ+ representation on television. In the 12 years since its debut season, the show has amassed a global following and launched local versions of the contest in eight different countries, including the UK, Chile and Australia. It has also turned former contestants into megastars.
One such star is designer and mechanical engineer Janet T. Planet, who went from superfan to fan favourite when she appeared on Season 12 of the show's original US version. She took part in a challenge where superfans were paired with the competing drag queens to get makeovers in the style of that contestant. Janet's episode featured Hollywood star Daisy Ridley as a guest judge.
Explaining in the episode how the art of drag helped her embrace her own image (she legally changed her name to Janet The Planet), Janet reveals that her fandom was almost instant: "My dear friend Mona told me about the show a couple of episodes into season 1, knowing I'd LOVE it," she enthuses. "She and I would watch it together whenever possible. I've since gone back and watched every Drag Race episode multiple times."
After seeing a call for superfans on social media, Janet submitted a video and was invited to the show, believing she would simply sit in the audience. "When we arrived on set, the crew kept up the ruse that we were going to be audience members, with a bunch of them signing in and joining us in the waiting area," she recalls. "They then pulled the six of us and walked us into The Werk Room! The surprise on our faces was real!"
They say never meet your heroes, but the star of the show was apparently everything Janet had hoped for. "Meeting Ru was out of this world! Ru is so great at putting everyone at ease. I loved every minute of our chats."
While reality TV may be famous for showing a skewed version of the truth, Janet assures that what you saw of her transformation from fan to queen was authentic – and her strength and honesty made her an instant hit with fans of the show. "The journey of shaking off my own doubts while we prepped and practiced on the runway was something else," she says. "Ultimately, I think they captured the emergence of my drag character well."
"The outpouring of love has been both overwhelming and wonderful. I even met a fan working at the immunisation centre when I was getting my second covid shot! I've had a lot of tall women reach out and share how much it meant to have someone give voice to the experience of being mistaken for a drag queen, simply because of height, and exuberant dressing, too".
Janet stays in touch with her fellow superfans and drag queens, but peeking behind the curtain hasn't ruined any of the magic. "I can't resist the stories of the queens, the incredible creativity, and the comedy! It's amazing to watch wildly talented people break through their own barriers and do things they never knew they could. It's an inspiring lesson to take to your own life!"
Follow Janet on Instagram @jtplanet.
Doctor Who
Matthew Rowney of The Who Addicts YouTube Channel
British series Doctor Who is a sci-fi TV pioneer, inspiring generations with stories of The Doctor who travels through space and time with various companions fighting a multitude of nefarious villains. The show initially ran from 1963 to 1989, before eventually being rebooted in 2005 with Christopher Eccleston starring and Russell T Davies (It's a Sin) writing. The show is known for its active fan base, and since 2013, The Who Addicts have been active contributors to the discourse.
Channel co-founder Matthew Rowney, a fan since the show's mid-2000s return, describes the decision to become a YouTube creator as simply being an extension of his passion: "Me and my friend James, who used to be on the channel, started it together," he says. "We'd always be talking about Doctor Who – every episode, every character, theorising on what could happen next. Then we thought, 'Why are we just talking to each other? Imagine if we could share this with hundreds of people?' Initially it was two people sitting down, talking about Doctor Who, and it did really well!"
They've shared their thoughts with far more than "hundreds". With over 4.7 million views and nearly 29,000 subscribers, the channel reviews, discusses and celebrates all things to do with Doctor Who. "A lot of our subscribers are incredible. We get on with many content creators as well, there's a great mix."
Any long-running show is bound to have its divisive issues, which can be a problem for any fan putting their opinions out there, but Rowney chooses to look on the positive side: "I think it's the same in any fandom," he says. "As long as you can block out the people you don't want to hear from – the trolls, the negative people – it can be a good community. Last year (during lockdown) was a prime example of that, with the amount of watch-alongs, live streams, tweet-alongs, Zoom calls… Everyone was pressing play at the same time, watching together."
Getting into a show with decades of history might be a daunting prospect to some, but for Rowney the 2005 series gave him a gateway to discovering older episodes. "The best thing about how it came back in 2005 was that the balance was perfect," he says. "There were new stories, but what (Davies) did was gradually introduce things that were better known from the classic era like villains the Daleks, the Cybermen, The Master in series three. It wasn't all thrown at you straight away. It was gradually spoon fed, but there was enough there to give you a taste, as a new viewer, and make you want to go back and check out all the classic stuff."
With 16 years as a fan, and eight covering the show for the channel, what is it about the show that keeps him coming back? "The limitless possibility," he replies. "This show could go on forever, it's so special and so unique. It's a show that will always surprise you, that will always take you somewhere new. It can rinse and repeat a formula, but do it in different ways. There's always a new character, new planet, new story – it's a sandbox of possibilities, that's what keeps it fresh and new."
You can follow The Who Addicts on Youtube, and discover more at thewhoaddicts.com.