';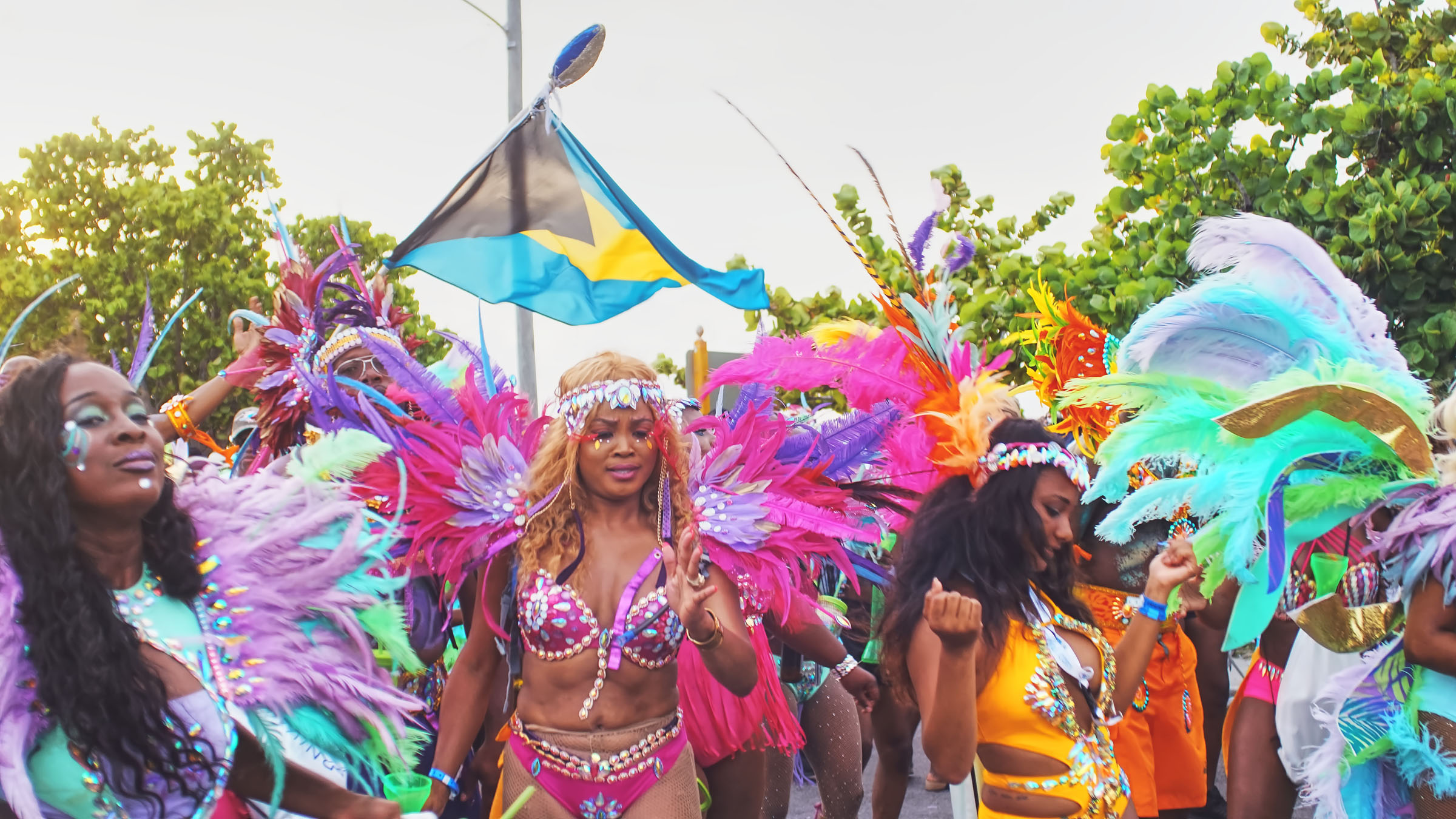 ;
Skiing, sledding, snowball fights – all that snow-bound 'fun' not really doing it for you? These vibrant Caribbean events promise sun, sand and sea, along with music, culture and maybe a rum cocktail or two.
Ocaso Festival
Tamarindo, Costa Rica
9-12 January 2020
A relative newcomer on the scene, this underground electronic music festival is already making waves – and it's easy to see why. Ocaso is a one-stage event, meaning there's only one performance happening at a time, but it's anything but boring: the stages alternate settings between the white-sand beach, the hopping poolside and the beautiful, mysterious jungle. Plus, the single-performance schedule creates a unified experience that you can't get at bigger, faceless festivals. Catch this year's headliners Maco Plex, Maetrik, Âme and Seth Troxler, and alternate between rocking out and rocking the gnarly waves at this famous surfer's paradise. Can't get enough beats and beach? Stick around for The BPM Festival, which follows just 3 days later in in Tamarindo.
Grenada Sailing Festival Work Boat Regatta
Grand Anse Beach, Grenada
1-2 February 2020
Nothing says "party in paradise" like a regatta – and this one is really a gem, as an unpretentious, authentic and truly local affair. Having begun as a friendly rivalry between Grenadian communities who raced their own fishing boats, the regatta now brings together sailing enthusiasts from across the island, racing boats made especially for the occasion from materials on the island, such as local hardwoods, bamboo and salvaged rigging. Watch as the best competitors in each class go on to duke it out in the final match, and don't miss the after-party featuring live music, craft booths and fireworks, all right there on the beach.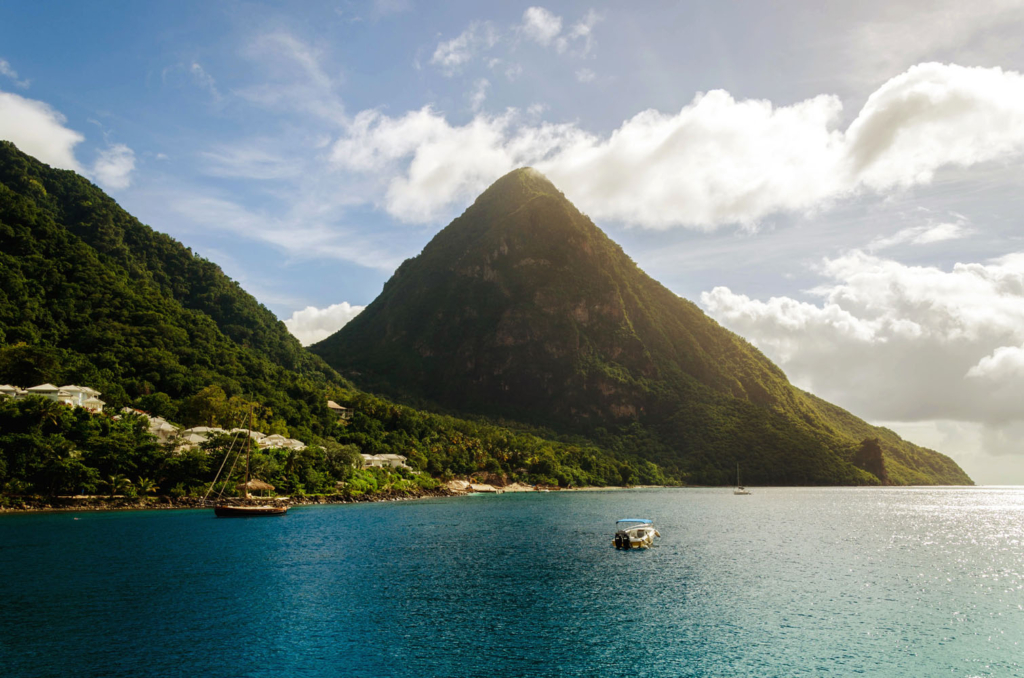 St Lucia Independence Day Celebrations
St Lucia
22 February
From the original Arawak inhabitants to the Caribs, then the Spanish, Dutch, French and British, the island of St Lucia has a long history – much of which was spent under colonial rule. The islanders finally won independence in 1979, and have been celebrating it ever since. Visit this stunning island on its annual independence day to experience the electric atmosphere marked by parades, pageants, rugby matches, film screenings, church services, galas and more. You can also catch cultural exhibitions, concerts and other lively events in the week running up to the national holiday.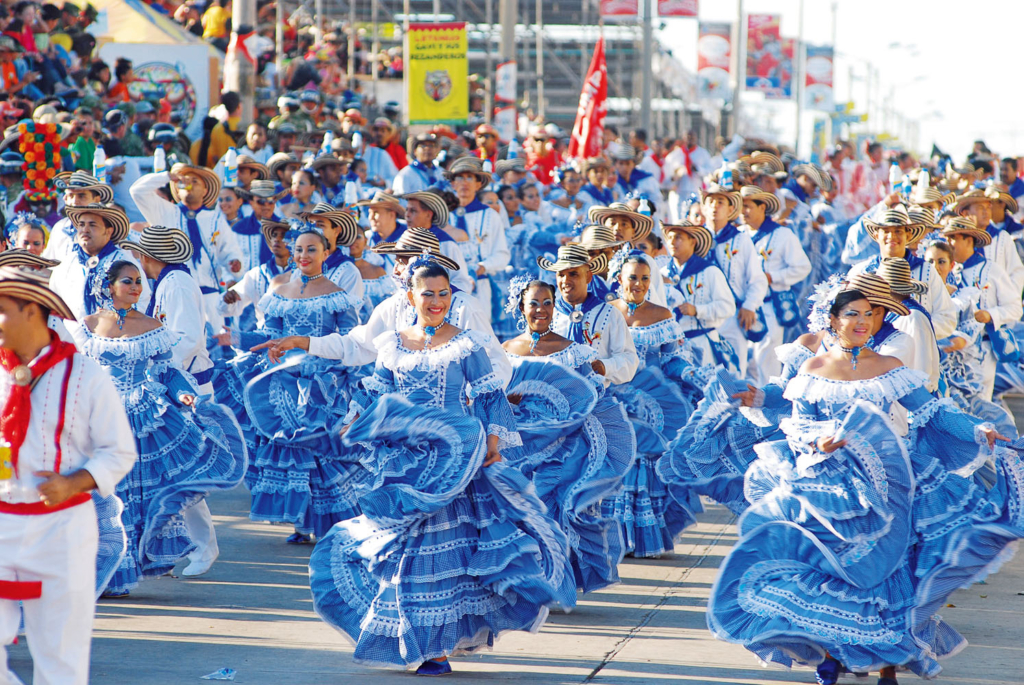 [Photo courtesy ProColombia]
Carnaval de Barranquilla
Barranquilla, Colombia 
22-25 February, 2020
Barranquilla's famous carnaval is a triple cultural fusion between European, African and indigenous traditions: Catholic festivities brought by the conquerors combine with aboriginal ceremonies and the musical heritage of African slaves. The result is a hugely popular festival, recognised by UNESCO as a "Masterpiece of the Oral and Intangible Heritage of Humanity". The event begins on Saturday with the Battle of the Flowers, a parade of floats and troupes of performers presided over by the characters of Queen, King Momo and María Moñitos; followed by the Great Parade on Sunday, and an Orchestra Festival on Monday. After days of intense rumba to the rhythm of cumbia and mapalé music, the party comes to an end with the death of Joselito Carnaval, the event mascot and symbol of the happiness of Barranquilla – but before he dies, a good time is guaranteed for all.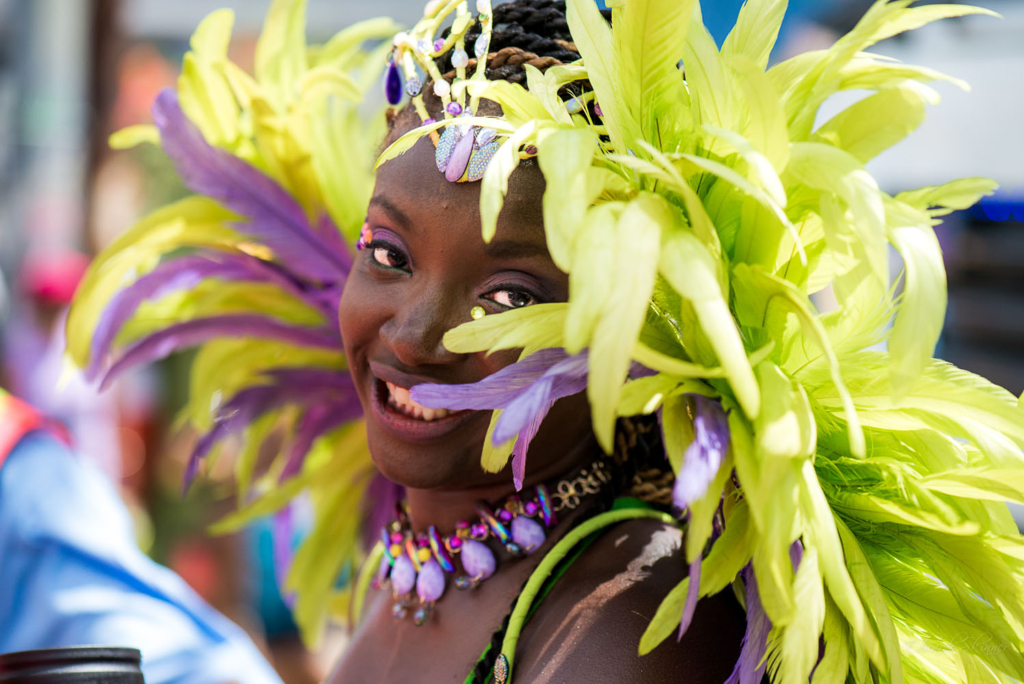 [Photo: Eduardo Skinner/Flickr]
Trinidad and Tobago Carnival
24-25 Feb, 2020
Port of Spain, Trinidad and Tobago
To see how the islanders do carnival, head to  Trinidad and Tobago for what's been called "the biggest street party on earth". Festivities start right after Christmas and continue until Ash Wednesday, with the fete reaching fever pitch on the final Monday and Tuesday. Monday's revelry begins at 4am with J'Ouvert, when merrymakers dance and carouse in the streets, covered in mud and paint, until sunrise. The rest of Monday and Tuesday are all about the grand parades featuring thousands of performers in elaborate costumes, all moving to the beats of steel pan, soca and calypso music. Ready to join the fun? Just don a costume and jump right in.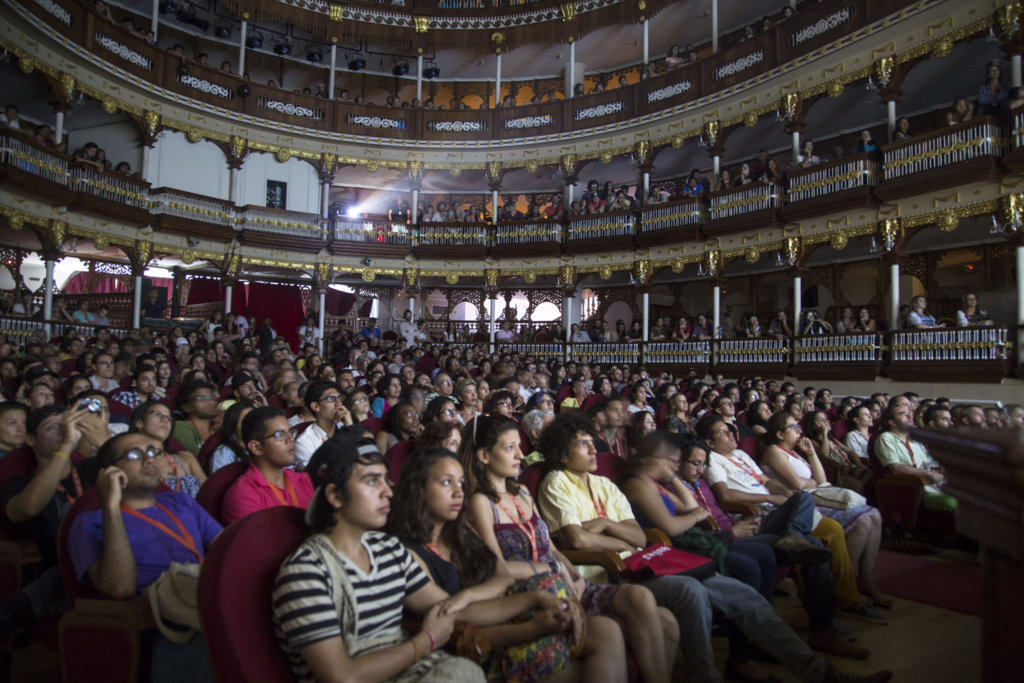 [Photo courtesy FICC]
Festival Internacional De Cine De Cartagena De Indias
Cartagena, Colombia
11-16 March, 2020
Often called the birthplace of magical realism, charming Cartagena is a fitting backdrop for a festival that highlights the art of filmmaking in general, and Colombian cinema in particular. Dating back to 1960, Cartagena de Indias International Film Festival is the oldest and most prestigious event of its kind in Latin America – and it does its status justice, shining a spotlight on films from an exhaustive array of genres and countries of origin, while placing special emphasis on the growth and development of the Colombian film industry. The awards are a particular highlight, especially in the short film category, which offers a unique opportunity for regional makers of short films to access Academy Award nominations. Other popular programmes include the Cinema Under the Stars series, Midnight Cinema and Cine en los Barrios, bringing screenings out into the Cartagena neighbourhoods and surrounding towns.
SXM Festival
Saint Martin/Sint Maarten
11-15 March, 2020
At just four years old, this music festival highlighting underground house and techno talent prides itself on its international line-up, gorgeous location and flock of devoted fans who come as much for the backdrop as they do for the beats. The festival offers nine venues and curated events that sound like a dog whistle for the jet set crowd, from sets on the secluded private beach and in the 13-acre jungle, to a sunrise lagoon party and a stylish soirée held at a $25 million villa estate with surprise musical guests. Add in this year's line-up (featuring BLOND:ISH, Bedouin, Jan Blomqvist, Chaim, Sabo and more), plus the incredible food and beaches this island paradise is known for, and you've got the makings of an epic getaway.