';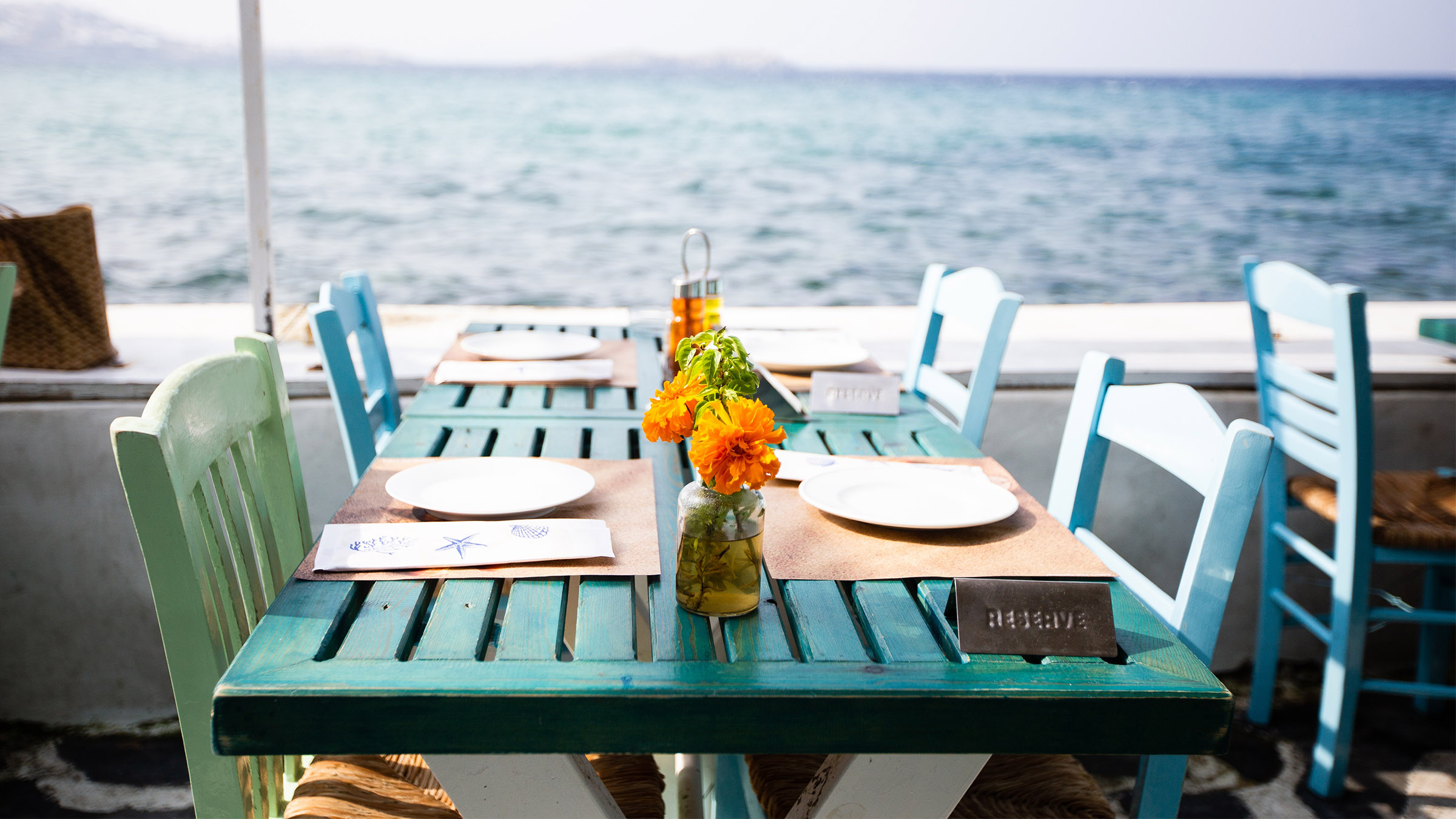 Real foodies know the struggle of finding a truly amazing restaurant when travelling. Big crowds, overpriced menus, mediocre food – there are so many ways a meal can go wrong, especially in the world's top tourist spots. Lucky for us, these travel bloggers and influencers aren't gatekeeping their best tips for a quality meal. Read on to find out about their favourite foodie finds around the world.
Dinner With A View In The Bahamas
Annette White of Bucket List Journey
"Haulover Bay Bar & Grill. What drew me in was its proximity to the sea. It's practically right on top of the turquoise waters! There are indoor seats as well, but the outdoor patio is where it's at if you want to indulge in a Bahama Mama cocktail while taking in one of the best views in the world. The shallow waters are mixed in with sandbars and blue upon blue upon blue. We sat here, alone for hours watching the kite surfers glide over the water."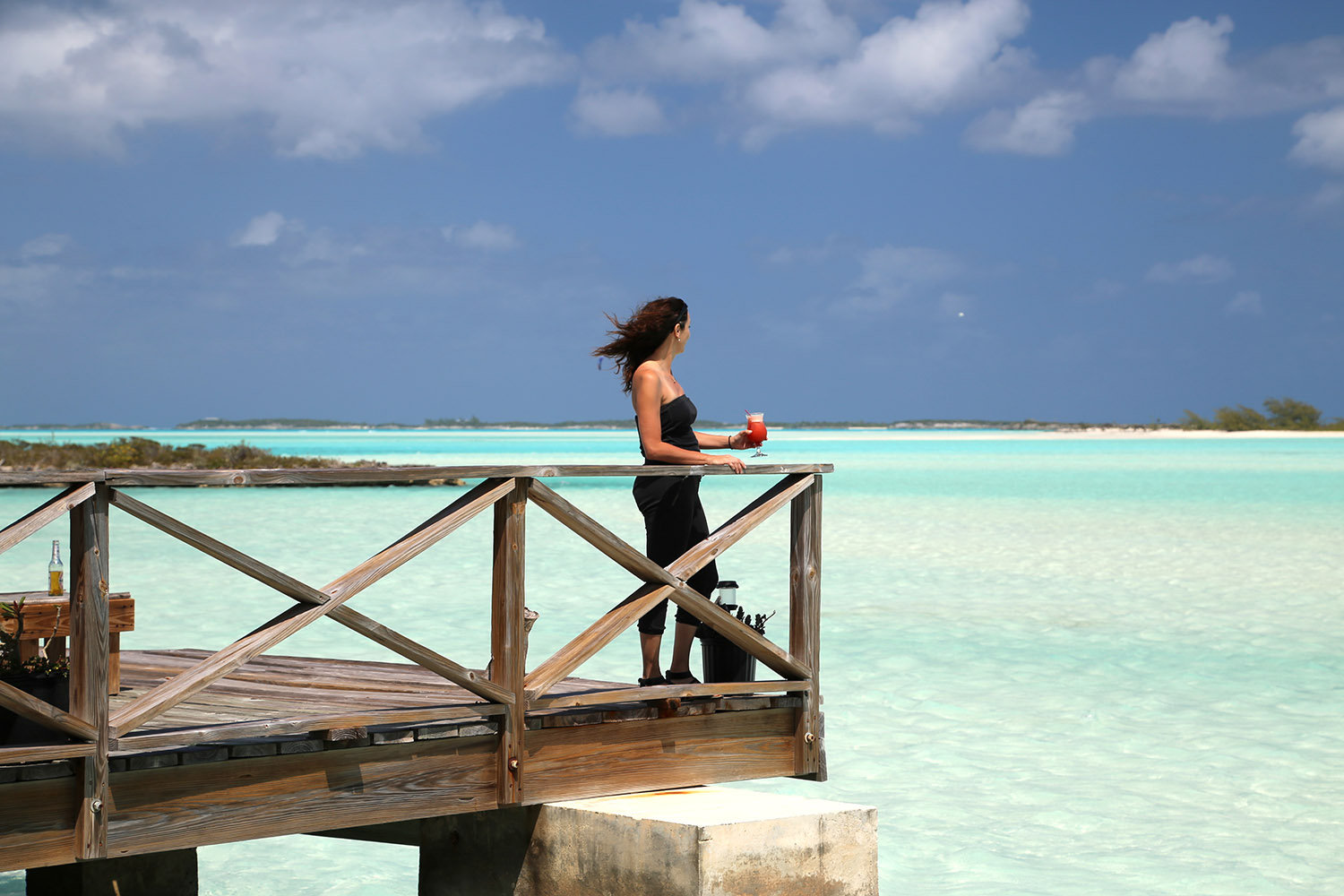 Splurge On Cliffside Californian Fare
Josh McNair of California Through My Lens
"In California, it is hard to beat Nepenthe in Big Sur. This restaurant sits on the cliffs along the stunning Big Sur coastline and has arguably the best restaurant view I have ever seen. It is a little more expensive at around $25 for a burger, but you can sit there and relax for an hour, just soaking in the ocean views and chilling along one of California's most stunning stretches of coast. Plus, they make some great pie as well."
View this post on Instagram
View this post on Instagram
Simple, Local Pleasures In France
Erik Gauger of Notes from the Road
"When I was sixteen years old, I was invited to a friend's house in the South of France. The family packed local cheeses, a baguette and pears, which we ate when we hiked up to the top of a small mountain. I sometimes remember this as the best meal of my life, and I always endeavour to pack lunch when out wandering or hiking. The best meals while travelling are the best ingredients you find in a local grocery. Often, when I take friends out hiking, they'll eventually get to a point where they get hungry, and want to turn back. Packing the perfect meal keeps you outdoors longer, and actually, sometimes the act of finding a restaurant puts a wedge in the middle of your otherwise big day."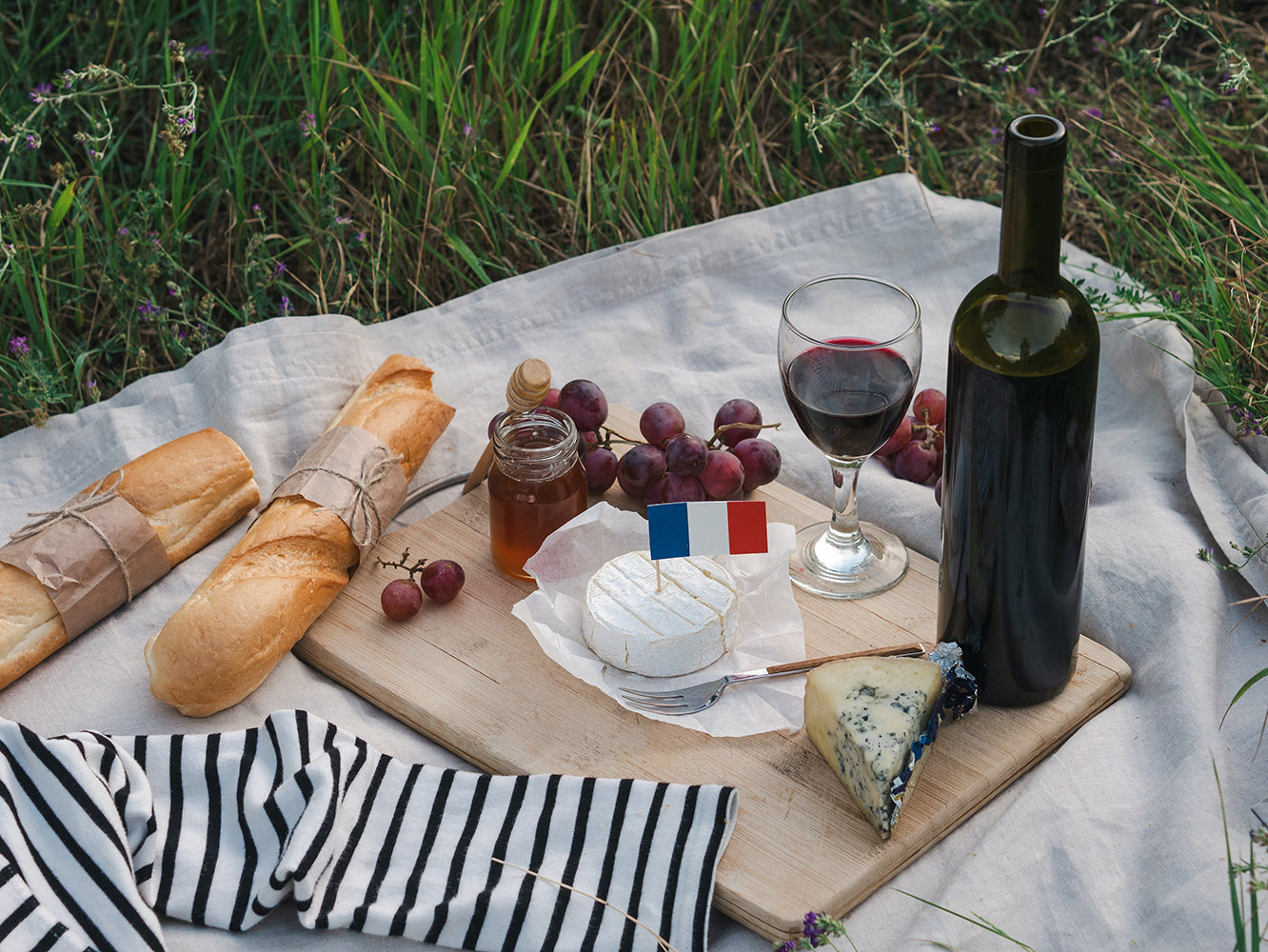 An Unassuming Moroccan Spot
Paul Healey of Anywhere We Roam
"It's hard to go past Maison Isabel in the Dades Valley in Morocco, a tiny café in a stunning location in the valley. Nothing more than a few tables sitting out on a ledge, the café is set in front of a remarkable natural feature called 'Monkey Fingers'. Here, little streams of water have cut rivulets and slot canyons in the rock, creating strange, bulbous shapes in the burnt orange valley walls. It's a remarkable setting, and the friendly Moroccan hospitality makes it a memorable experience. Enjoy a classic mint tea overlooking this unusual sight for a scenic highlight in Morocco."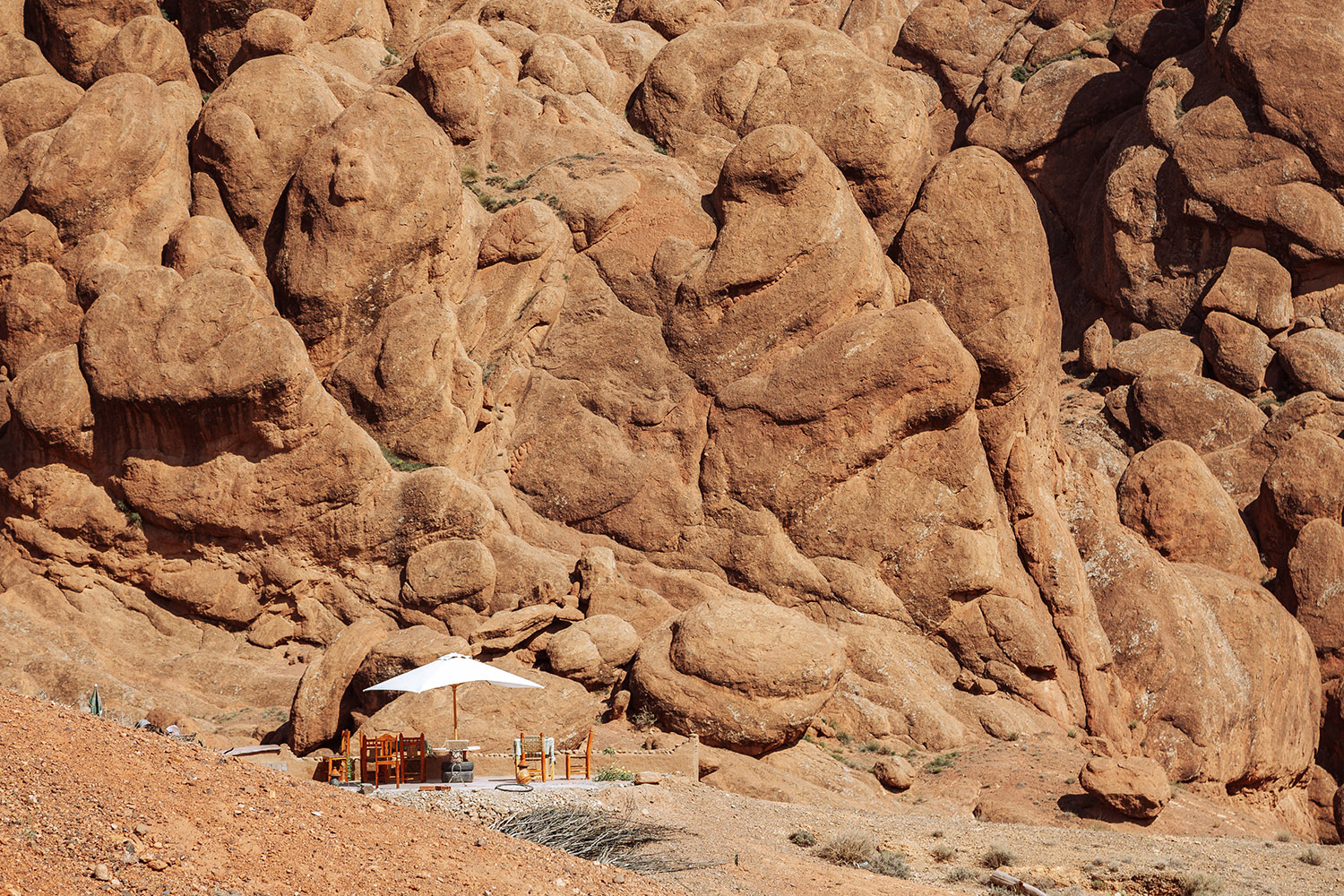 Turkish Delicacies Outside Of Fethiye
Maddy Relph, Model and Travel Instagrammer
"One of my favourite places to travel has been Turkey, with its vibrant culture and varying landscapes along with amazing food (at a reasonable rate) – the options are endless. I think the best place we have visited for food and views was just outside of Fethiye, we hired some scooters and rode along the coastline where we found a restaurant full of locals (a key sign it's a good place) sitting atop a cliff with crystal-blue waters below. The food was amazing and a quarter of the cost of what it was in the main tourist town. When travelling, don't be shy to venture out of the main areas to find just as beautiful secluded places at a fraction of the cost."
View this post on Instagram
Wining And Dining In Santorini
Nadine Sykora of Hey Nadine
"Venetsanos Winery in Santorini, Greece. It's perched high up on the rugged cliffside overlooking the stunning volcanic caldera and Aegean Sea. We got ourselves an outside table for an afternoon wine tasting and food pairing. You can go for lunch or sunset, either way it's one of the most incredible views from a restaurant I've ever eaten at. Because it's outside of the main tourist hubs of Oia and Thera, it's not overly expensive."
View this post on Instagram
View this post on Instagram
Egyptian Food On A Budget
Olly Gaspar of We Seek Travel
"The top tip for great food at a good price is to always ask locals where they eat. If you're a backpacker, this should be one of the first questions you ask the hostel staff. Otherwise, ask a local on the street – in my experience, the question always brings a smile to their face! My personal favourite restaurant from around the world is El Masrien in Sharm El Sheikh, Egypt. This is the best Egyptian food I've ever eaten! For around $8 USD, you'll get an entire table spread with fresh bread, dips, soups and main dishes."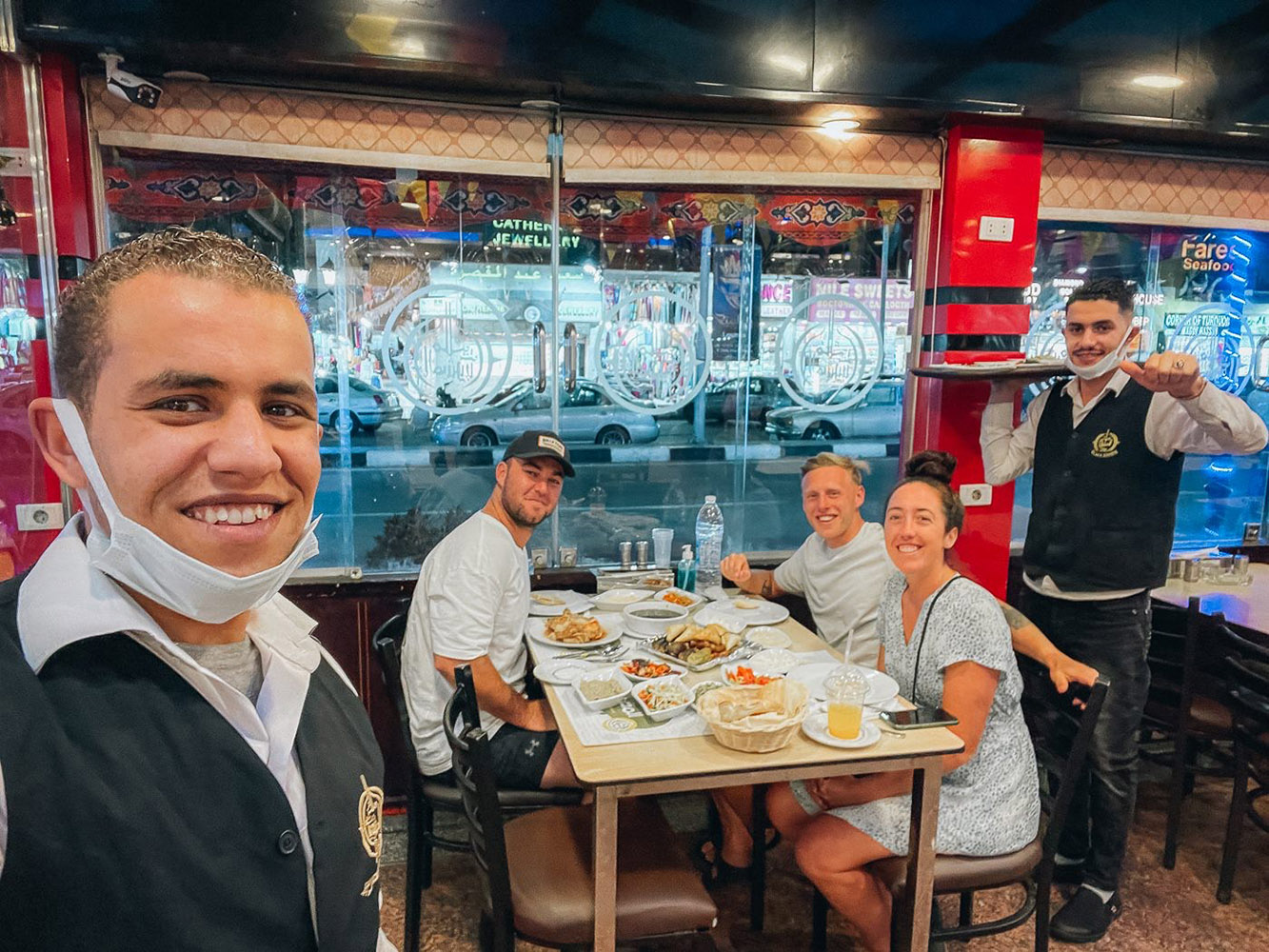 Delicious And Relaxing In Thailand
Caroline and Craig Makepeace of Y Travel
"You can easily find great foodie experiences on many of the island beaches in Thailand. Their restaurants spill out onto the sand, some even have low tables and small cushions for seating. It's relaxing and comfortable with small candles and tiki torches for soft ambient lighting. Zen tunes are usually playing, and you'll have front-row seats for the sunset. Pair that with affordable and flavourful Thai dishes and cocktails. We also had similar experiences on the island of Zanzibar in Africa.
"One of my favorite places to enjoy an award-winning glass of Shiraz with an outstanding view is Dudley Wines on Kangaroo Island in Australia. Perched high on the clifftops, the unobstructed views reach across Backstairs Passage to mainland Australia. You can share a delicious, spiced lamb pizza with a friend for just $25 USD."
View this post on Instagram
View this post on Instagram
Local Pakistani Meal With A View
Alex Reynolds of Lost With Purpose
"In the sweeping Hunza Valley of northern Pakistan is a small café run by a local woman, Lalpari ("red fairy" in Urdu). She cooks delicious local dishes in a country where women rarely run their own businesses, and she serves them to guests lounging on pillows overlooking one of the most majestic mountain views you could ask for. I'd be amazed if you managed to spend more than $5 USD per person for a meal."
View this post on Instagram
View this post on Instagram