';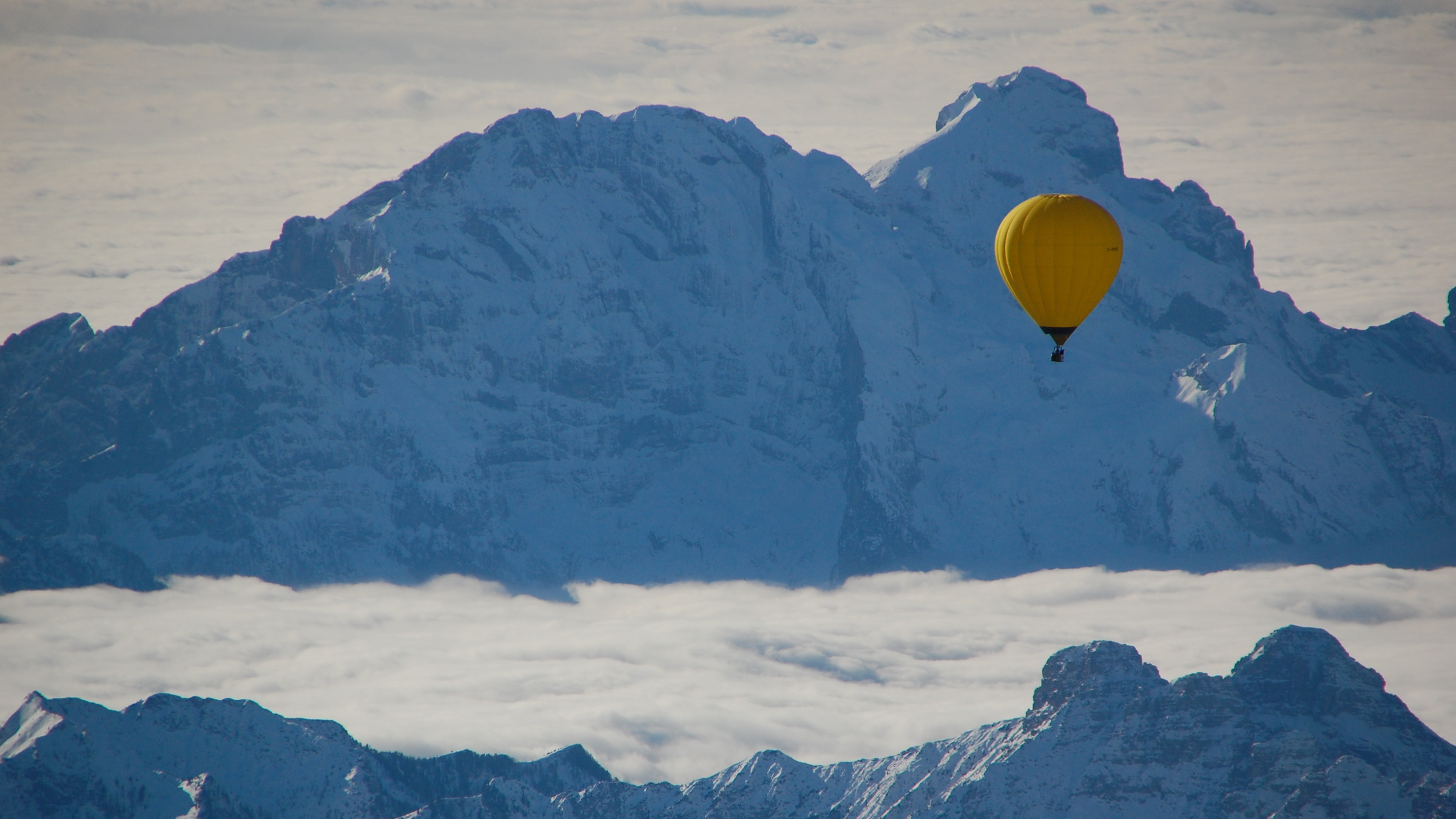 ;
Vikings in Scotland, cowboy poets in Nevada, a seaside music festival in Mexico, and a burning mountain in Japan. Start making resolutions to visit these one-of-a-kind events around the world.
Carnival of Black and White
Pasto, Colombia
2-7 January
It's the 21st century, which means that most of the time in most places, it's really not okay to dress up as another race. At the beginning of January in Pasto, however, it's a centuries-old tradition honoured with UNESCO World Heritage status. The festival goes back to the time of Spanish rule, when for one day in January slaves were given the day off. To show their approval, slave masters painted their faces black, and on the following day, slaves painted their faces white. Today, the city heaves with music, dancing and revelry, most notably marked by the elaborate floats and raucous "fights" with foam and powder.
colombia.travel
[Photo: Etienne Le Cocq/Wikimedia Commons]
Jam Cruise
Miami, Florida, USA
6-11 January
Perhaps it's time to take a post-holiday-season holiday – to a music festival on a boat, in the middle of the Caribbean. It's all about the jam bands at this floating party on the high seas, from jazz to bluegrass and hard rock, as well as the community atmosphere and mini-events galore, like door decoration contests, a poker tournament, yoga classes, cooking workshops and artist seminars. Then there are the ports of call in Belize and Mexico City, rounding out the programme of nonstop fun.
jamcruise.com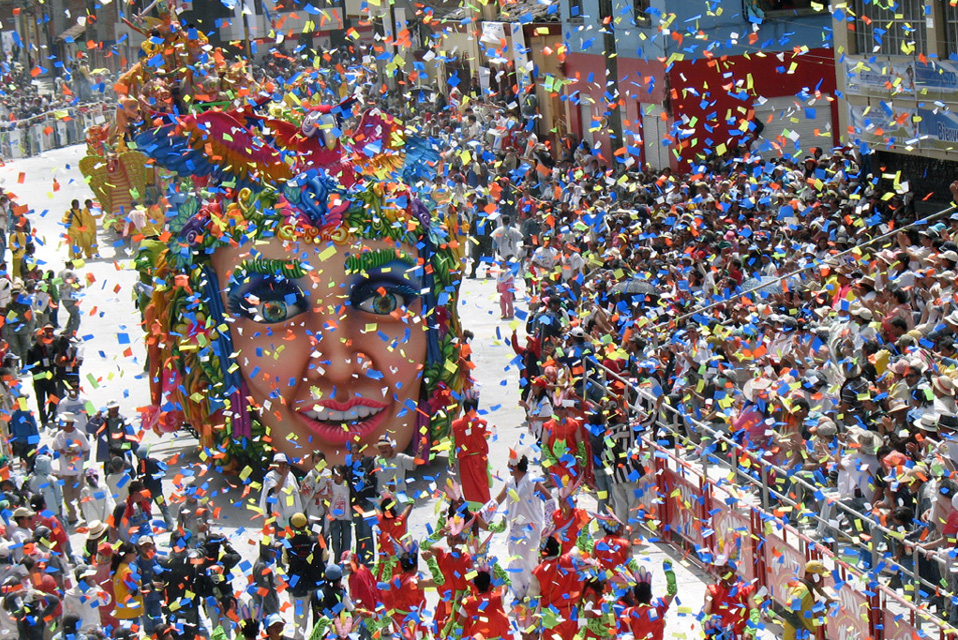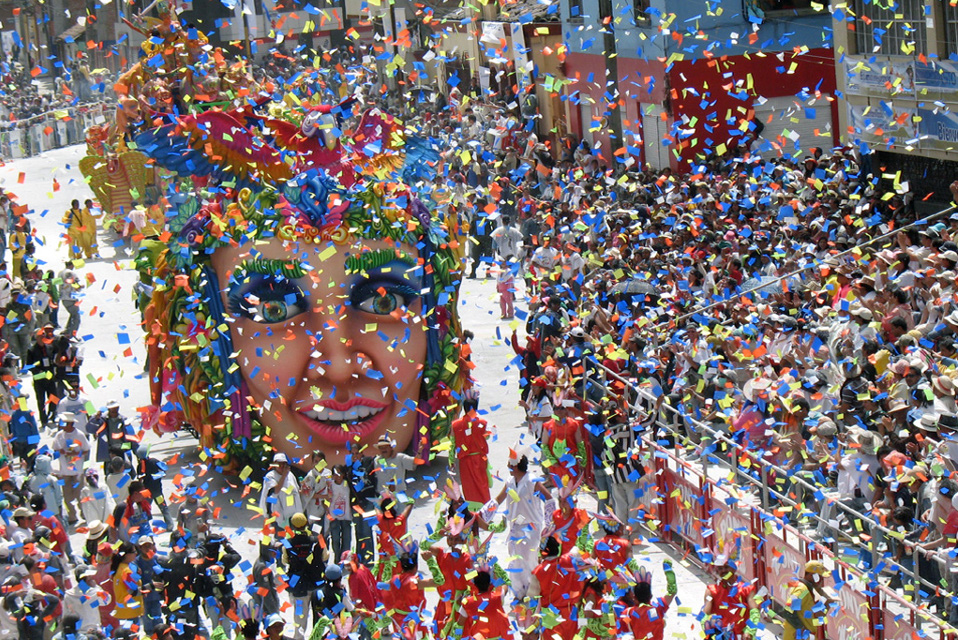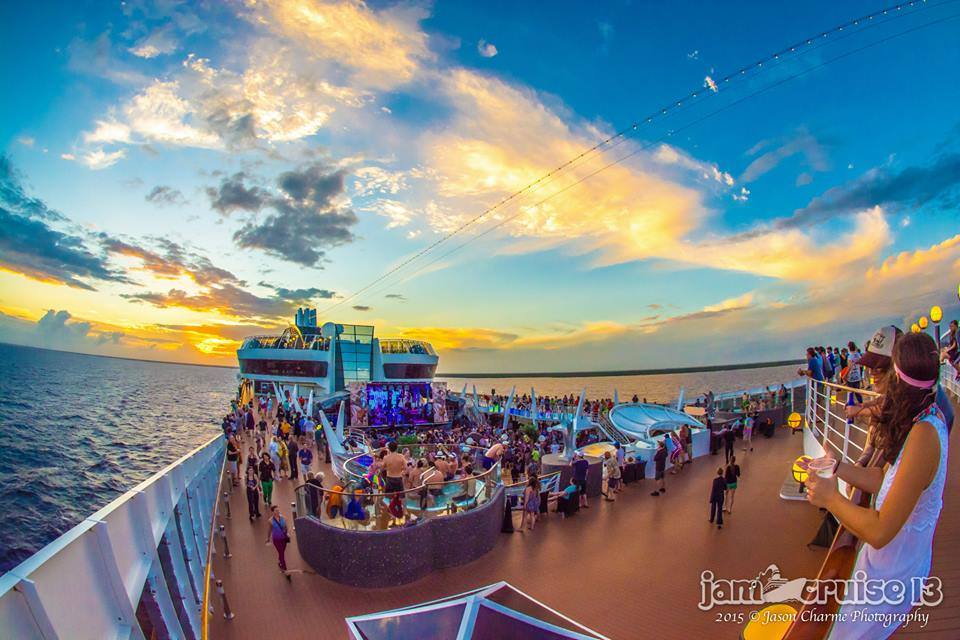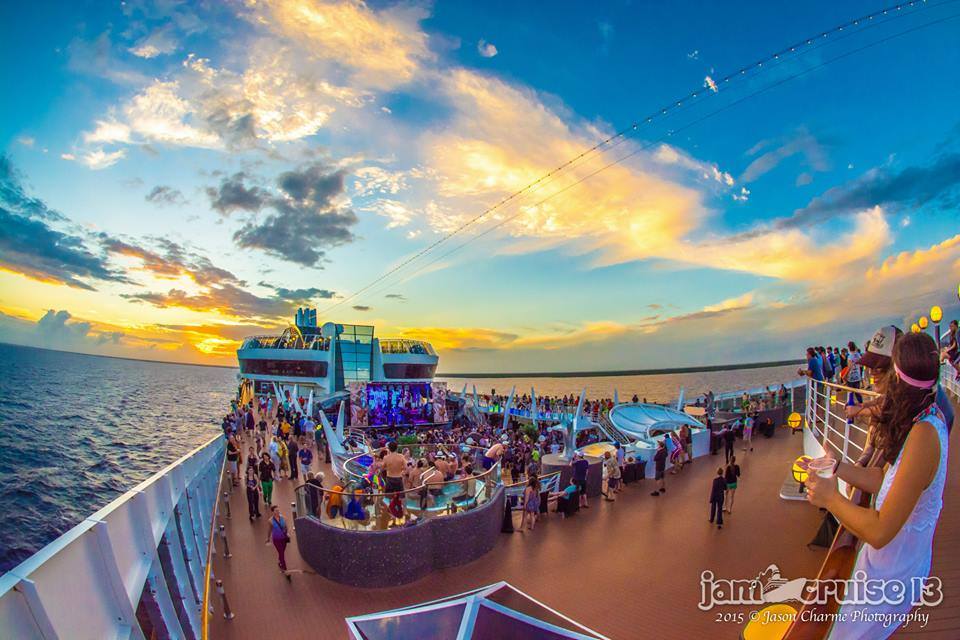 The BPM Festival
Playa del Carmen, Mexico
8-17 January
Want the party atmosphere and tropical vibes, but prefer electronic dance music and dry land? Try Playa del Carmen during the annual BPM festival. When you're not dancing by night and soaking up the sun on powdery beaches by day, you can explore the Mayan ruins of Tulum, take a snorkelling or diving trip, and explore the famous cenotes of the Yucatán Peninsula. Tip: book into an all-inclusive hotel room to party hardy without pulling out your wallet every five seconds.
thebpmfestival.com
Dolomiti Balloon Festival
Dobbiaco, Italy
8-17 January
The only thing better than watching dozens of vibrant hot air balloons take flight above the magnificent snow-capped peaks of the Dolomites is, perhaps, being a part of the spectacle. Combine this magical experience with a heart-pumping ski and snowboard vacation in one of the world's largest ski resorts.
balloonfestival.it
Canary Islands Music Festival
Canary Islands, Spain
8 January – 12 February
It might be the off season for sun worshippers, but for music aficionados, it's high time to visit this remote island paradise. Premier orchestras, ensembles and soloists from around the globe will convene at concert halls up and down the archipelago for dozens of concerts, from the glitzy to the totally free.
gobiernodecanarias.org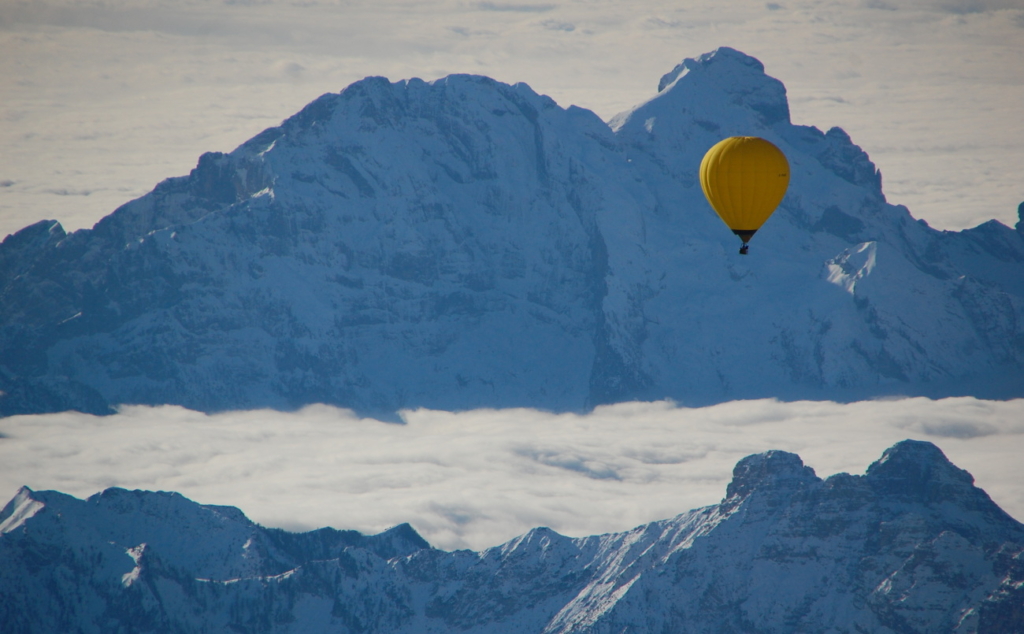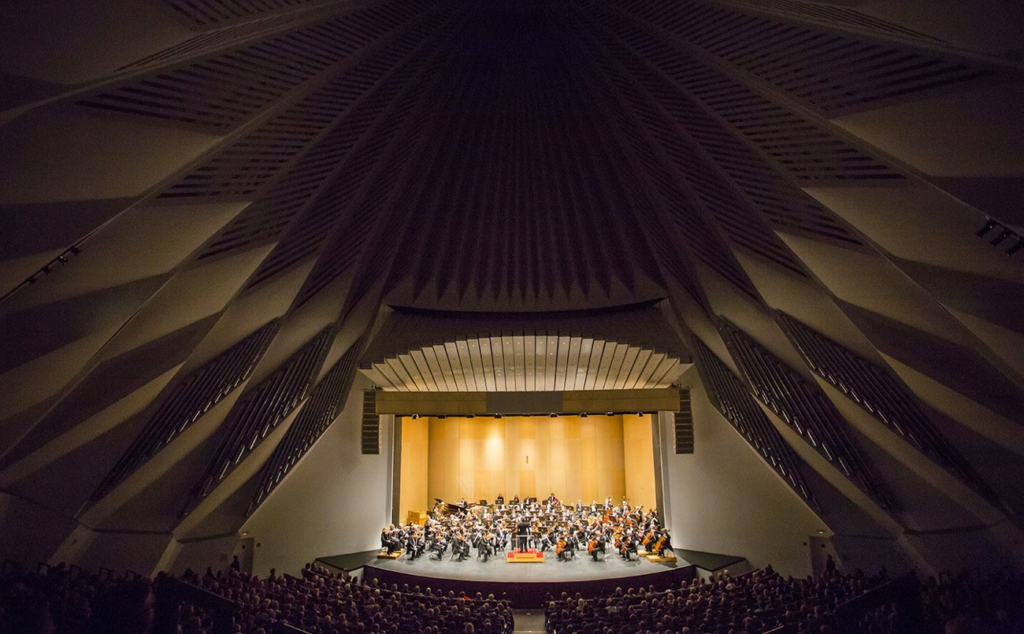 London International Mime Festival
London, UK
9 January – 6 February
Europe's most unbelievable masters of mime head to London for a show-stopping lineup of theatrics, from slapstick to melodrama, circus and aerial acrobatics, with workshops, discussions, meet-and-greets and film screenings mixed in.
mimelondon.com
[Photo: Géraldine Aresteanu]
Sun Peaks Winter Okanagan Wine Festival
Sun Peaks, Canada
14-24 January
Wining, dining and slope-riding combine at this wine festival hosted by Sun Peaks ski resort in the Canadian Rockies. The stars of the celebration are, of course, homegrown British Columbian vintages, which make appearances at events like blind tastings, mulled wine snowshoe treks, wine brunches, dance parties and pairings of everything imaginable – from chocolate to grilled cheese sandwiches.
sunpeaksresort.com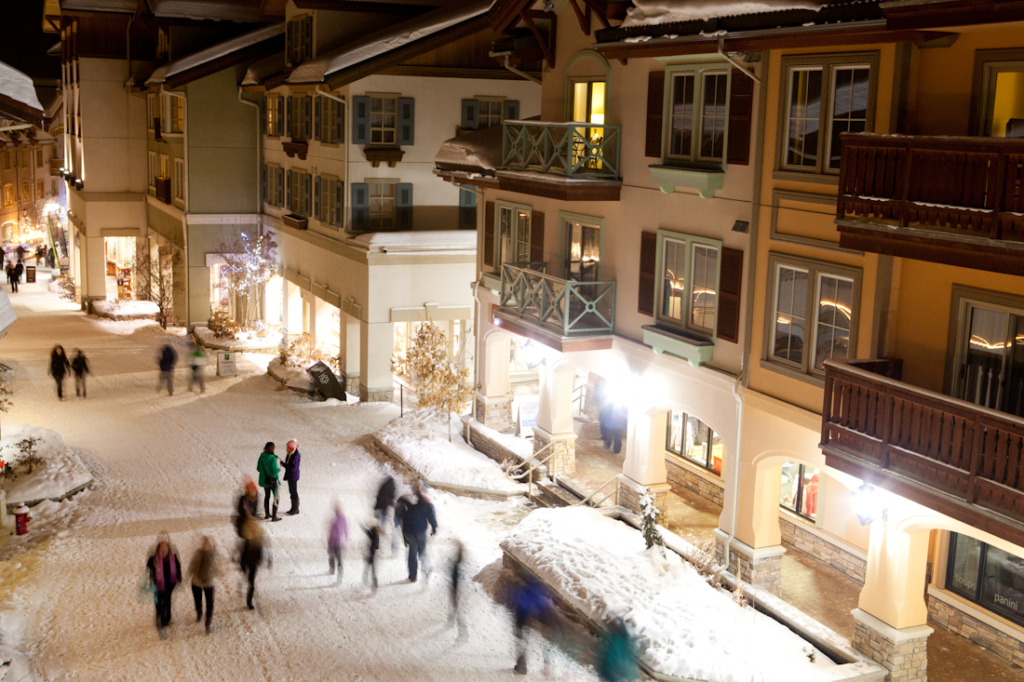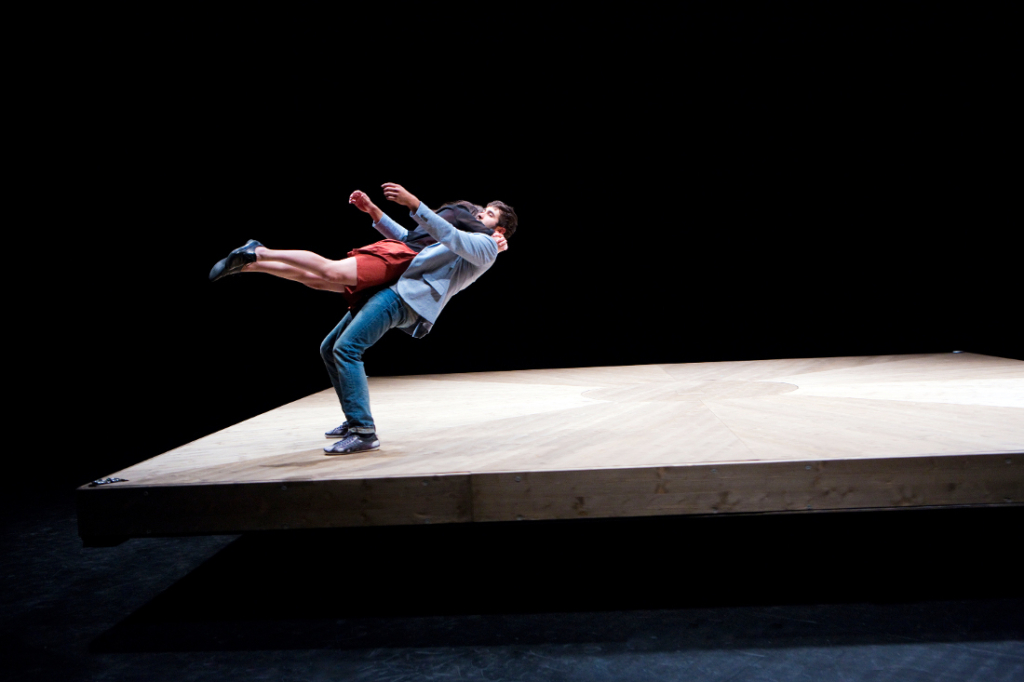 World Buskers Festival
Christchurch, New Zealand
14-24 January
Catch all the sidewalk legends in action, including Blackstreet Boyz street dance comedians, Alakazam the human knot, The Boy With Tape On His Face, and Mario Queen of the Circus, who perform circus feats against a backdrop of Queen's greatest hits. From funny-haha! to funny-huh?, it's a gathering of the world's most engaging street performers, along with delicious street treats for foodies and Busker Market goodies for the shopping set.
worldbuskersfestival.com
[Photo: Meredith Clare]
Banff SnowDays
Banff, Canada
15 January – 7 February
Pack your warmest coat and get ready for some frost-kissed entertainment – SnowDays is all about outdoor winter fun, from ice skating to dog sledding, snowshoeing and sleigh riding, then warming up by crackling fires or in Banff's natural hot springs. There's a 34-hour long ice carving competition, a race to climb a sheer ice wall, and a chance for snowboard pros to show off their coolest new tricks. And then there's the skiing…
banfflakelouise.com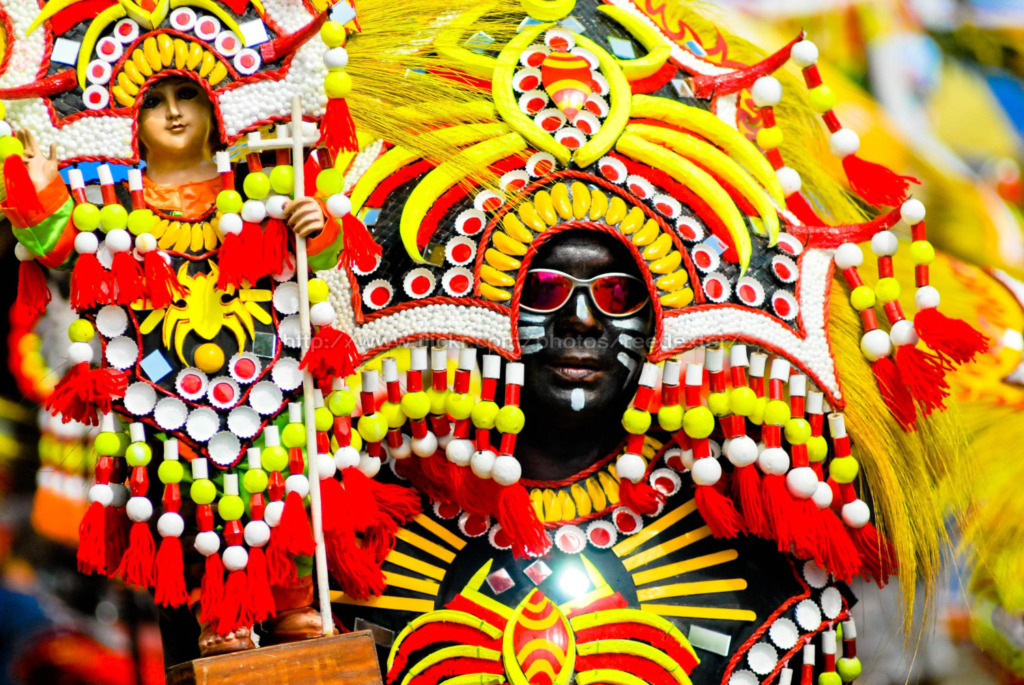 Ati-Atihan
Kalibo, Philippines
17-26 January
It's a story of acceptance and generosity: in the 13th century, refugees of the Datu tribe of Borneo fled to Kalibo in the Philippines, where they were given asylum and territory rights by the resident Ati tribe. As thanks, the Datus painted their skin the darker colour of the Atis and threw a lavish banquet. In turn, when the Atis suffered a poor harvest, the Datus shared their crops and the Atis thanked them in song and dance. The tradition continues today in the form of exuberant dances in costumes as colourful as the native tropical birds. There are parades and street dancing, an all-night costume gala and a torchlight procession honouring the Santo Niño – a tradition held over from the times of the Catholic Spanish colonials.
kaliboatiatihan.ph
[Photo: Ree Dexter/Flickr]
La Tamborrada
San Sebastián, Spain
19-20 January
The loudest festival in a country known for its rowdy events? Don't say we didn't warn you! Thousands of costumed chefs, milk maidens and soldiers march through the city beating away at wooden barrel drums, backed by brass bands, all playing on for a solid 24 hours. At midnight on the 19th, everyone gathers at the Plaza de la Constitución for the raising of the city's flag and a hearty round of the San Sebastián March. The cacophony is supposed to be loud enough to wake the martyred Saint Sebastian himself.
tamborrada.diariovasco.com
Jaipur Literature Festival
Jaipur, India
21-25 January
Bring your autograph books: Man Booker Prize winners and Nobel laureates will be among the guests of honour at the largest free literary festival in the world. Seminars, workshops, live music sessions and book signings are just some of the events that await.
/jaipurliteraturefestival.org
Wakakusa Yamayaki
Nara, Japan
22 January
It's all about interfaith dialogue – and setting a mountain on fire. For a reason lost to time (explanations range from land disputes to pest eradication), two Buddhist temples and a Shinto shrine band together to set Mount Wakakusa ablaze – but not before enjoying a parade, a giant rice cracker tossing competition, some interfaith exchange and a grand fireworks display.
jnto.go.jp
[Photo: iris/Flickr]
Rainbow Serpent Festival
Lexton, Australia
22-25 January
Peace, love and performance art. Though not an aboriginal festival, Rainbow Serpent draws inspiration from aboriginal spiritual traditions in its performances, music, art, healing and relaxation exercises, all in the name of its eponymous creation figure: the protector of earth and the source of all living things. The biggest draw is the electronic music scene, but festival-goers will encounter many other types of art, from instrumental performances to comedians, magicians, burlesque and circus acts. It's a camping festival in middle-of-nowhere Australia, so pack a tent and a sturdy constitution.
rainbowserpent.net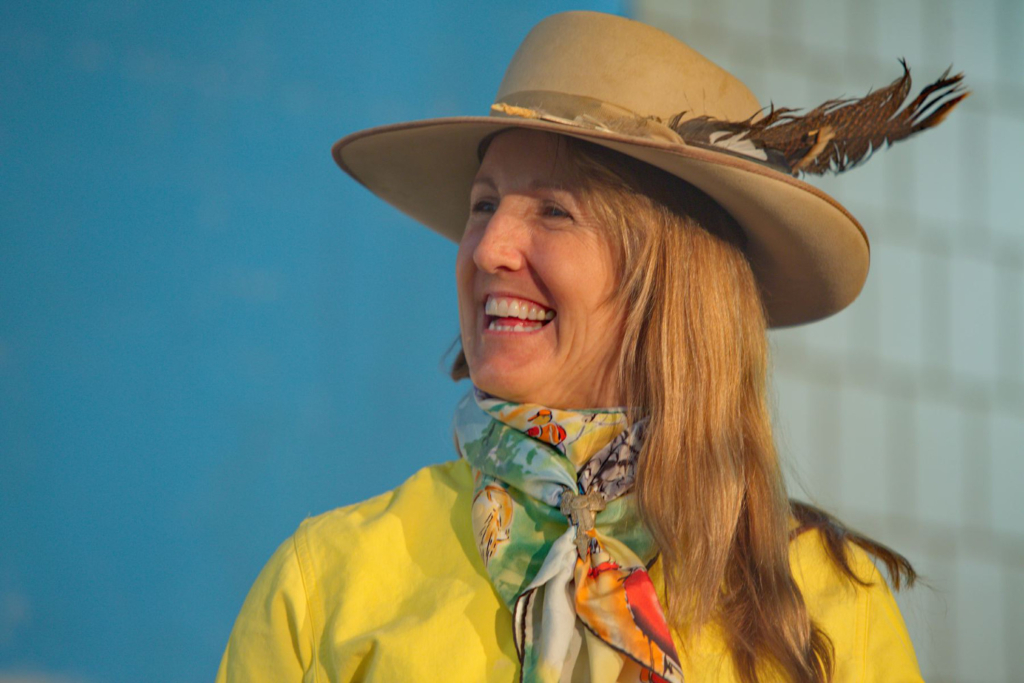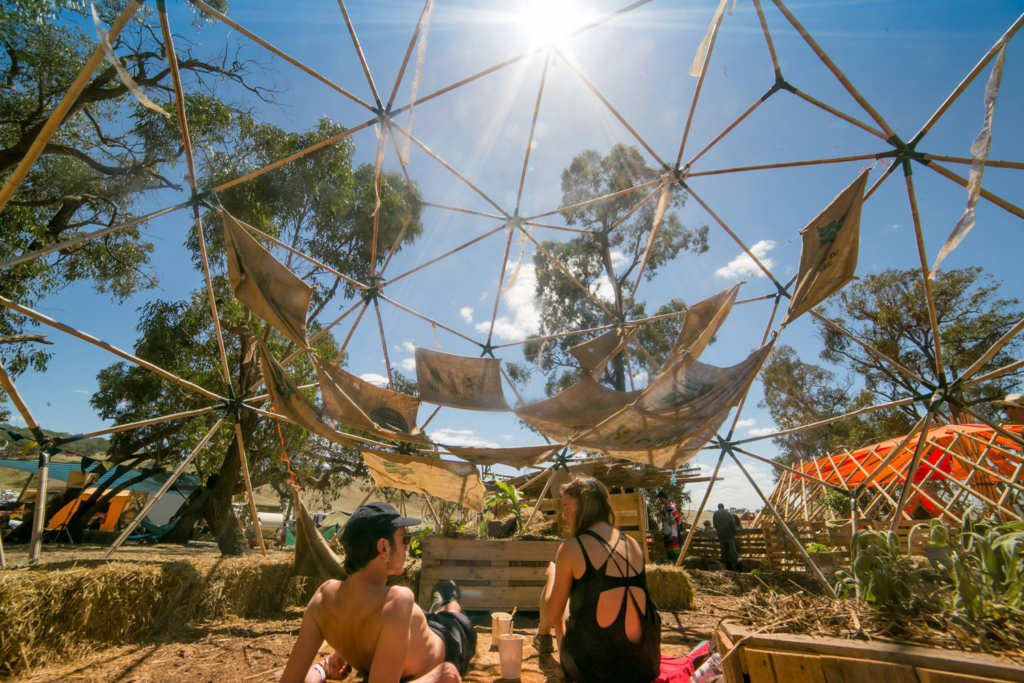 Mozart Week
Salzburg, Austria
22-31 January
Indeed, the hills are alive with the sound of music. Classical music fans will recognise Salzburg as the birthplace of one of the world's greatest composers, who gets his own festival for a week each year. Two concert halls in this charming Austrian town ring out with the melodies of Mozart's most famous works, performed by celebrated soloists and ensembles from far and wide.
mozarteum.at
National Cowboy Poetry Gathering
Elko, Nevada, USA
25-30 January
If you thought cowboys and poetry go together like city folk and a hard day's work, you're in for a surprise. A life of roaming the range and telling stories over open fires often lends itself to reflection and the spinning of marvelous tales, and that's just what these cowboys gather to do. Readings, open mic nights and musical performances are joined by a programme of daily workshops in everything from yodelling to barbecuing and two-step dancing. It's a lively, friendly crowd, so get ready to make some new friends.
westernfolklife.org
Up Helly Aa
Lerwick, Scotland
26 January
Like many great festivals, this celebration of Viking heritage began as an annual running-amok of rowdy townsmen, generally soldiers and sailors fuelled with ale and bearing torches. In the 19th century, the holiday was given a date and a bit more order, producing the part decorous, part disorderly event we see today. The highlight is the torch procession of more than 1,000 men in intricate Viking garb, at the end of which they toss their torches into a 9-metre Viking longboat built and painted specifically for Up Helly Aa. After the bonfire, everyone retires to various beer halls for a night of revelry.
uphellyaa.org
Are you in the festive spirit now?