';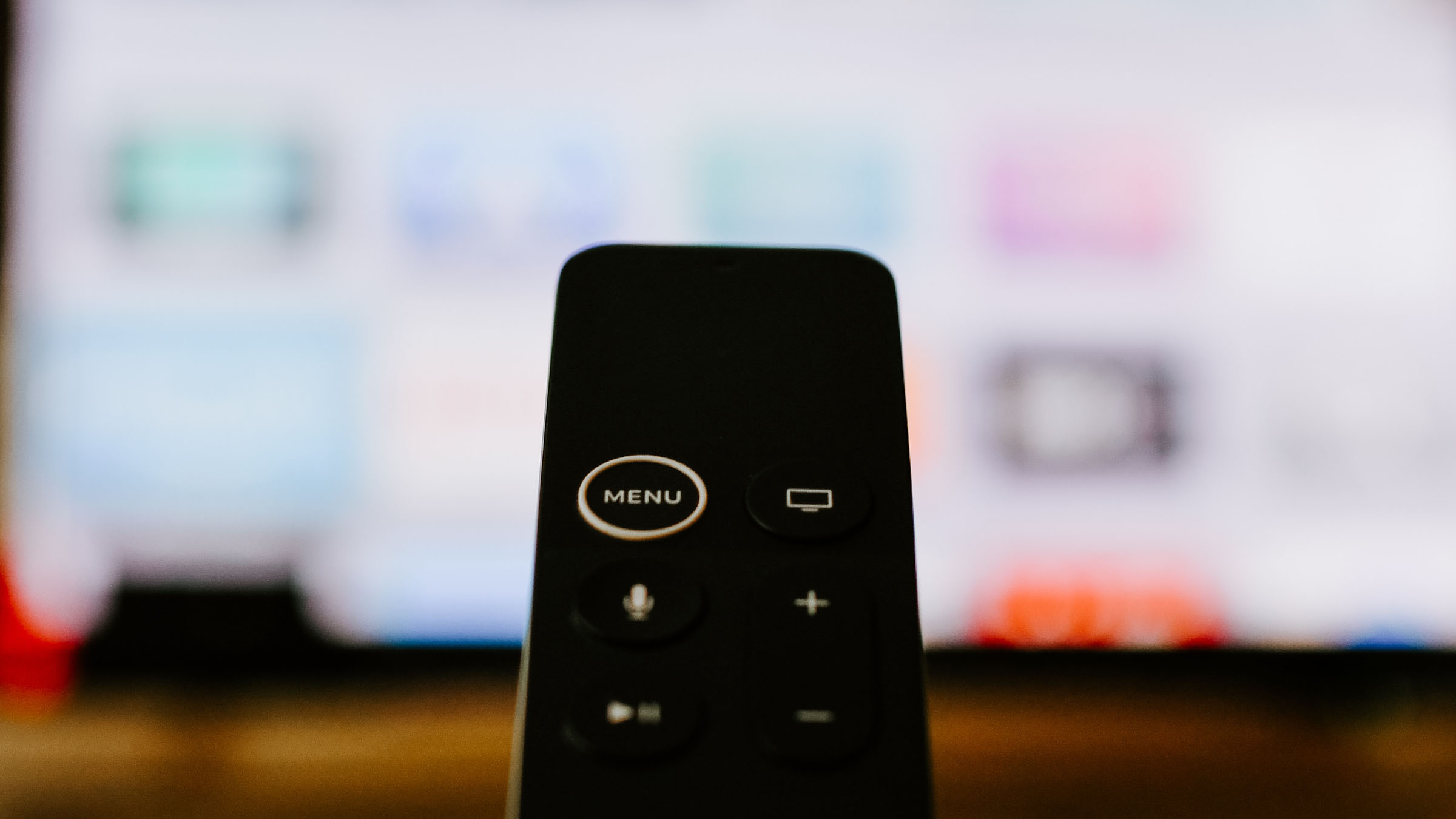 TV is in the middle of a content explosion. The arrival of several new streaming services at the end of 2019 has sparked a war for audiences, and only time will tell who the real victors will be, as we're presented with a huge selection of expensive, high-quality shows telling a number of different stories. Here, we profile the creatives behind some of the biggest shows on the small screen, what they're producing, and their philosophies on what makes great TV.
Jon Favreau (The Mandalorian)
Who Is He?
This is the person you have to thank for the Marvel Universe! The film-maker's 2008 hit Iron Man kicked off the industry-changing franchise on the big screen, and now he's looking to do the same for Star Wars on the small screen
What's The Show?
Disney Plus' The Mandalorian follows a bounty hunter (Pedro Pascal) as he faces weekly obstacles trying to protect a precious cargo. Those familiar with the Baby Yoda memes will know exactly what the fuss is all about!
In His Own Words:
"My whole taste in movies was probably formed, in a big way, from seeing George Lucas's original film," he told Collider. "To engage the audience, in the way that I enjoy being engaged, with a bigger budget and a lot of the qualities and aesthetics of a film, but the novelisation of serialised storytelling is where it really opens up a lot of freedom and opportunity."
Shonda Rhimes (How to Get Away with Murder)
Who Is She? 
The queen of network drama! The creator and showrunner of TV institutions like Grey's Anatomy and Scandal, along with many other hits both past and present.
What's The Show? 
Now in its final season, the ABC show How to Get Away with Murder stars Viola Davis as a professor who becomes involved in a murder plot with her students. At its peak, the show was watched by 11 million viewers, and broke barriers when Davis became the first black woman to win the Primetime Emmy Award for Outstanding Lead Actress in a Drama Series.
In Her Own Words: 
She told Business Insider: "I wanted to see people on television who look like me, and I wanted to see people on television who look like my friends. And I didn't relate to a lot of the women on television because they didn't seem realistic. It was just about writing people I wanted to watch, and writing people who felt like the people I knew."
Caroline Dries (Batwoman)
Who Is She?
Dries is the showrunner on The CW's Batwoman, having worked on the network's previous shows Smallville, Melrose Place and The Vampire Diaries. As a student she received worldwide attention for the footage she filmed of the 9/11 attacks.
What's The Show?
A new hero rises in the form of actor Ruby Rose, playing the first gay superhero title character in a TV show. Her character, Kate Kane, becomes a symbol of hope for Gotham after her cousin Bruce Wayne disappears.
In Her Own Words:
"She's so interesting and dynamic and fun. That's just such a privilege," she told Insider about the character. "I think about my teenage self watching TV and sort of craving something that I couldn't put my finger on. It was this exact story that I didn't have access to growing up as a kid. I'm almost nostalgic and sad for my 15-year-old self that the show didn't exist."
Duffer Brothers (Stranger Things)
Who Are They?
Twins Matt and Ross Duffer were writers for TV shows like Wayward Pines and horror movie Hidden before pitching their idea for Stranger Things to Netflix.
What's The Show?
The worldwide smash follows a group of young friends investigating spooky occurrences in their home town of Hawkins. It's made stars of its young cast and revitalised the career of Winona Ryder, who plays one of the parents. Season 3 was estimated to have been streamed by 64 million households in its first month last year.
In Their Own Words:
Ross explains in an interview with The Guardian: "The idea was, what Spielberg did in the '80s was he took these kind of B-movie ideas, like flying saucers or killer sharks, and he elevated it. In this new medium, can we go back and try and do a little of what he did, take something that's been relegated to being cheesy, and do an elevated version of that?"
Peter Morgan (The Crown)
Who Is He?
The writer who brings history to life! He wrote the scripts for films Frost/Nixon, Rush and, appropriately, The Queen with Helen Mirren.
What's The Show? 
The life of Britain's Queen Elizabeth II, with each season encompassing roughly a decade. The cast changes every two seasons, with Olivia Colman recently replacing Claire Foy in the lead. The prestige Netflix series has won eight Emmys and two Golden Globes.
In His Own Words:
When asked by Radio Times what the Queen thinks about the show: "Who knows? These are the most written-about, satirised, portrait-painted people in the world. What do they care? I hope never to meet her. I've spent so long thinking and writing about the woman it would feel unnatural and uncomfortable. I'd just be embarrassed."
Kerry Ehrin (The Morning Show)
Who Is She?
Ehrin is an established TV hit-maker, having produced '80s icon The Wonder Years as well as 2000s drama Friday Night Lights, and recent Psycho adaptation Bates Motel. As someone who knows success, she was the natural choice for Apple+'s flagship show.
What's The Show?
Produced by and starring both Jennifer Aniston and Reese Witherspoon, The Morning Show follows a beloved TV anchor (Aniston) looking to hold her career together following the dismissal of her broadcast partner. Witherspoon plays a field reporter who becomes an unexpected rival.
In Her Own Words:
"Women, especially in business who are ambitious, are very complex," she told Variety. "It's not like you're just this one thing. I really want female viewers to be able to spend time with complicated, grounded people that they relate to and see themselves in."
Jesse Armstrong (Succession)
Who Is He?
The British writer worked on a number of satirical TV shows such as The Thick of It, Black Mirror and Veep, before creating the buzzy comedy-drama Succession for US network HBO.
What's The Show?
Filled with biting humour and opulence, Succession follows the plots of four wealthy siblings as they each plan to replace their ailing father (Brian Cox) as head of a media conglomerate. Critics have adored the show's ruthless tone, spearheaded by the performances of Cox and co-stars Kieran Culkin, Matthew Macfadyen and Jeremy Strong.
In His Own Words:
"It's a show that has an unusual tone, and I'm very happy about that," he told The Hollywood Reporter. "But maybe that presents a certain amount of, like, 'Hold on. Should I be laughing?' Some people have asked me that sometimes, and I'm like, 'Yeah, no, definitely!'"
Roberto Aguirre-Sacasa (Riverdale)
Who Is He?
The Chief Creative Officer of Archie Comics, Aguirre-Sacasa has enjoyed success as a writer for stage, screen and comic books. He now oversees Archie Universe shows Riverdale and The Chilling Adventures of Sabrina for Netflix. Ironic, given that earlier in his career he was nearly sued by Archie Comics for producing an unauthorised play about the character!
What's The Show?
A modern take on the much-loved Archie Comic Books, the show takes its squeaky clean image and delves into the dark secrets behind the residents of Riverdale.
In His Own Words: 
"When I originally pitched Riverdale, it was a much more earnest, traditional coming-of-age show," he told Collider. "I thought, what can we do to this high school show to differentiate it, or to give it that genre element? Through the development process, it became this crime, noir, pulpy show." 

Ryan Murphy (American Crime Story: Impeachment)
Who Is He? 
The man behind Nip/Tuck, Glee, American Horror Story, Pose, Feud, Scream Queens, and much more. He's made a career out of creating hit shows with compelling trashiness and devoted fan bases.
What's The Show?
A cousin to American Horror Story, each season of anthology series American Crime Story dramatises a famous case in US history. The first season covered the trial of OJ Simpson, the second the murder of Gianni Versace. The third will look at the affair between President Bill Clinton and Monica Lewinsky, with Clive Owen and Beanie Feldstein playing the respective starring roles.
In His Own Words: 
"The great thing about American Crime Story is that we only do it if it's great," he told Deadline. "And the reason why Impeachment happened is because a great writer, Sarah Burgess, knocked the first script out of the park."

Dan Harmon and Justin Roiland (Rick and Morty)
Who Are They?
Harmon was the showrunner behind comedy Community, who created the show with collaborator and voice actor Justin Roiland. Roiland voices both title characters in Rick and Morty, as well as others in the show.
What's The Show?
Think Back to the Future meets South Park! The incredibly irreverent, crude and nihilistic animated series has become a cult hit over the last few years, following a mad scientist and his grandson's misadventures through multiple universes and dimensions. The show's fans are kept waiting with bated breath in the long gaps between seasons (an average of two years between each), but they've been rewarded, as the currently running fourth season has been met with a warm reception.
In Their Own Words: 
"We're happy. It's a lot of stories we want to tell, a lot to do, but it's great," Roiland told Entertainment Weekly. "Job security like that does not come easy in this town."