';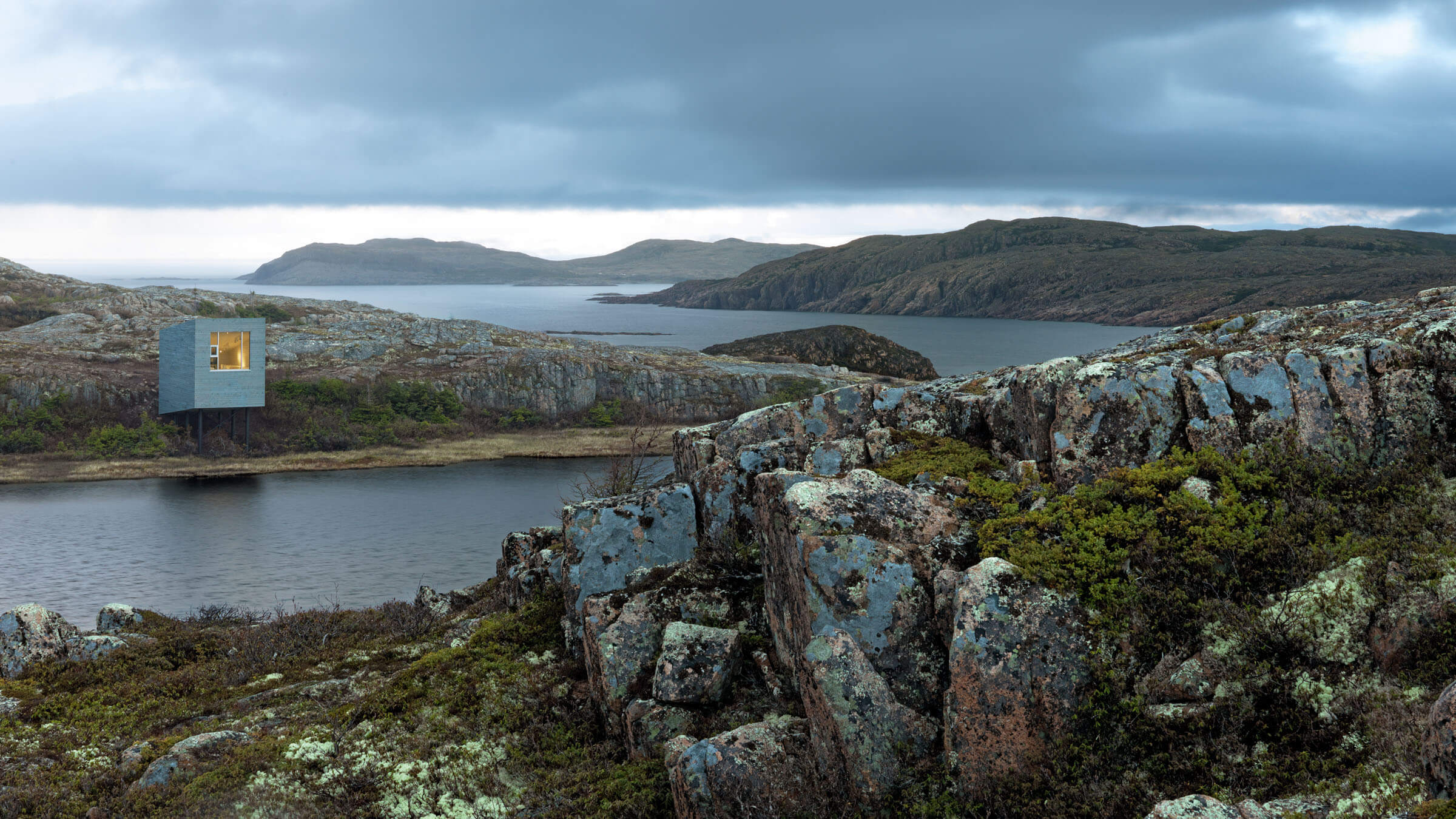 ;
While there's no shortage of visual inspiration out there to inspire your next holiday destination (we're looking at you, Instagram), there's something to be said about getting lost in the pages of a book that's been lovingly written by someone with intimate knowledge of that city, country or region of the world — accompanied by beautiful photography, of course. Plus, books offer a much deeper and more nuanced perspective of a place than social media ever will. From Northern Thailand to Mexico City, Iran to the Arctic, here are a few titles worth checking out.

Photos reprinted from Food of the Italian South. Copyright © 2019 by Katie Parla Photographs copyright © 2019 by Ed Anderson. Published by Clarkson Potter, an imprint of Penguin Random House, LLC.
Road-Tripping Through Italy's Rustic South 
On the heels of her acclaimed release Tasting Rome, which delves into the history of Roman cuisine through narrative accounts and recipes, author and Italian gastronomic scholar Katie Parla has a new title coming out in March 2019: Food of the Italian South. This time, Parla sets out to unearth classic, disappearing and lost dishes from the regions of Southern Italy: Campania, Calabria, Basilicata, Puglia and Molise. Rich photography, essays and 85 recipes together paint a delicious portrait of an Italian region less travelled — but one that should absolutely be on the list.

Photo at left: Courtesy of Thames & Hudson. 2 photos at right:  © 2019 Bent René Synnevåg
Seriously Stunning Off-The-Grid Abodes 
The notion of escaping to some beautiful and rustic off-the-grid retreat has captured the world's collective imagination, thanks to the ever-growing popularity of the tiny home movement, as well as the rise of home-sharing and rental sites featuring off-the-grid options, including Airbnb, VRBO and niche sites like FreeHouse. Dominic Bradbury's new book, Off the Grid: Houses for Escape, is sure to inspire, with its collection of off-the-grid homes set in some of the world's most exceptional locations, from Vancouver Island to the Australian Outback, and Chilean Patagonia to the fjords of Northern Norway.

Photos reprinted from This is Mexico City. Copyright © 2018 by Abby Clawson Low . Photographs copyright © 2018 by Abby Clawson Low. Published by Clarkson Potter, an imprint of Penguin Random House, LLC.
Insider's Guide To Mexico City 
A key capital city in the Americas since the 16th century, Mexico City has in more recent years become a highly sought-after destination for its gastronomy, its eclectic and colourful design, and its vibrant culture with rich heritage. But where to begin? Artist, author and CDMX resident Abby Clawson Low has penned the ultimate guide to Mexico's bustling capital with This Is Mexico City. Organised by neighbourhood, the book covers everything from museums, art galleries and public art, to parks, palaces and architecture, as well hotels, restaurants and bars – all with a savvy, design-centric eye.

Photos reprinted from The Food of Northern Thailand. Copyright © 2018 by Austin Bush. Photographs copyright © 2018 by Austin Bush. Published by Clarkson Potter, an imprint of Penguin Random House, LLC.
A Delicious Portrait Of Northern Thailand 
Ask anyone who's travelled to Chiang Mai, Chiang Rai or elsewhere in Northern Thailand: it's one of those places that stays in your heart (and lingers on your taste buds) long after you've returned home. Thankfully, photographer, author and Thai-fluent expat Austin Bush has written what might be the most insightful culinary and cultural book on the region to date, The Food of Northern Thailand. Featuring his world-class photography and essays on the culture and cuisine — as well as dozens of recipes, some translated into English for the first time — this book will have your wanderlust spiking off the charts.

Cultural & Culinary Journey Through Iran 
The culmination of more than 5 years' research and tens of thousands of miles of travel within a country that remains largely a mystery to much of the world, Najmieh Batmanglij's latest book, Cooking in Iran: Regional Recipes & Kitchen Secrets, is one of the most definitive tomes to ever be published on Iran's rich culinary history, featuring more than 250 recipes and almost twice as many photographs. Herself exiled from Iran decades ago, Cooking in Iran traces Batmanglij's journey as she rediscovers the country her family called home.

Photos reprinted from TOKYO NEW WAVE. Copyright © 2018 by Andrea Fazzari. Published by Ten Speed Press, an imprint of Penguin Random House LLC.
Snapshot Of Tokyo's New Wave 
From the world's most revered sushi temples to the wafting scents of open yakitori kitchens and the sublime depths of a humble bowl of ramen, there are few more exciting food cities on the planet than Tokyo. Still, the next generation of chefs are continuing to push the boundaries of what it means to live, work and cook in Japan's ultra-modern capital, as photographer and author Andrea Fazzari captures in Tokyo New Wave, a collection of portraits, interviews and recipes introducing the world to 31 young chefs who are writing the next chapter in Tokyo's storied culinary history.

250+ Reasons To Book A Trip To Spain 
Co-authored by legendary authority on Spanish cooking Simone Ortega, along with daughter Inés Ortega, The Book of Tapas is considered the definitive book on – you guessed it – tapas, that quintessentially Spanish tradition of delectable small plates that can serve as a snack in-between meals or a meal in itself (just add a few more dishes). Featuring more than 250 recipes, an A-Z of Spanish ingredients, as well as tapa recipes by notable chefs around the world, from Melbourne's Frank Camorra to London's José Pizarro, The Book of Tapas will certainly satisfy every craving for tapas — at least until you can get back to Spain itself.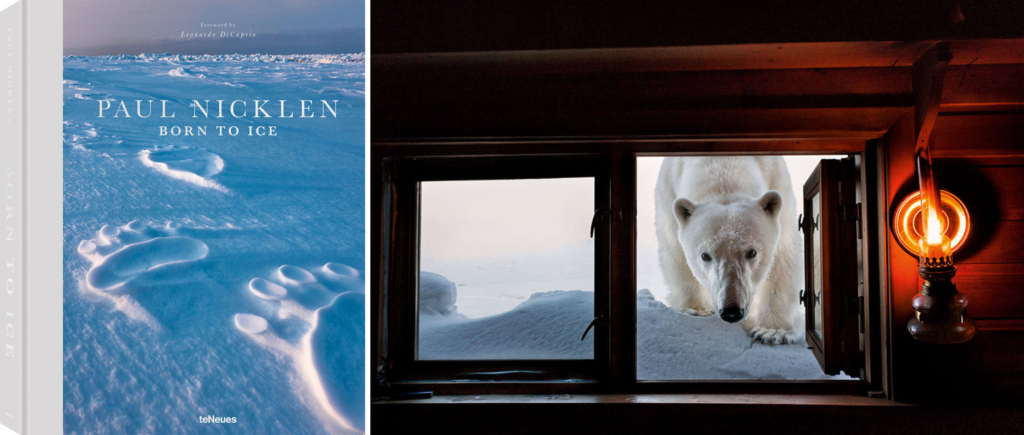 Photo © 2018 Paul Nicklen. All rights reserved. www.sealegacy.org
An Intimate Glimpse Of Life In The Arctic 
In relation to the global population, few can say that they are from the Arctic. But not only was acclaimed NatGeo photographer and conservationist Paul Nicklen raised on Baffin Island in Nunavut, Canada, he's made it his life's work to capture this otherworldly landscape and its native inhabitants — people and wildlife — through photography. Full of intimate, unexpected moments and also incredible landscape shots, Born to Ice is Nicklen's love letter to his homeland – and an important reminder of its fragile state.
Photo at top: Saunders Architecture: Bridge Studio, Deep Bay, Fogo Island, Newfoundland, Canada. The Bridge Studio is one of several small, sculptural artists' retreats on this sparsely populated island. From Off the Grid: Houses for Escape. Photograph © 2019 Bent René Synnevåg