';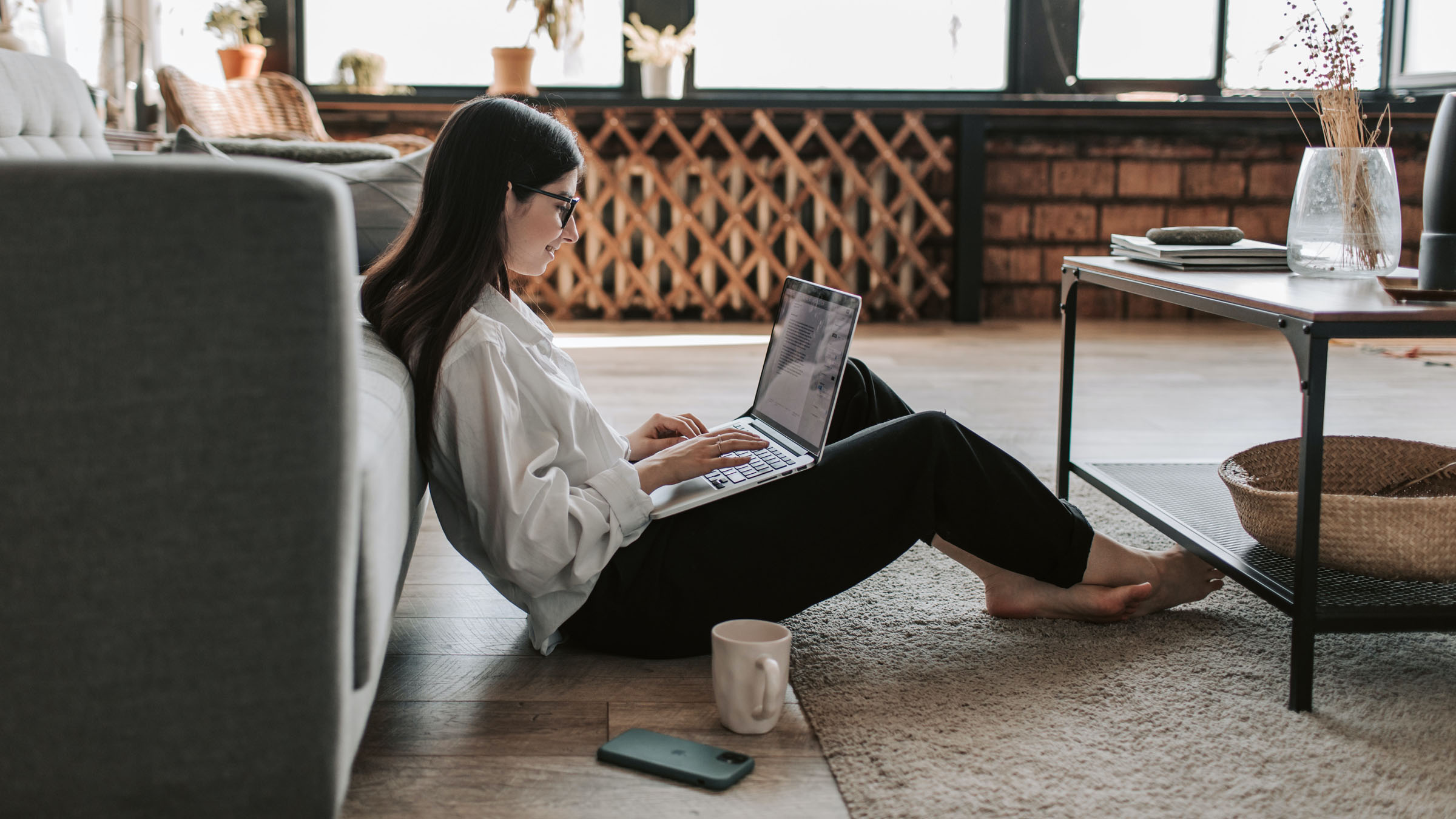 ;
Month after month, cancelled event after cancelled event – this year without in-person festivals is really getting old. There is a light at the end of the tunnel, however, with more and more events beginning to offer IRL elements, as organisers and the public learn to navigate the challenges of social distancing and safe gatherings. But if that's not available yet in your area – or you don't feel comfortable attending – there are other options. Namely a whole world of events, ranging from music to comedy, art, celebrity talks and beyond, right at your fingertips.
Here, we've rounded up some of the most compelling shows, performances and appearances happening in the digital domain this September.
Live In (Charity) Concert
Mika For Beirut
On 19 September, British-Lebanese pop singer Mika will be holding a live-stream concert to raise funds for those impacted by the August explosion that devastated the Lebanese capital's port and a large part of the city centre, injuring 6,000 people and killing more than 200. The concert will be broadcast on YouTube in four different time zones, and funds raised by the sale of tickets will be donated to the Lebanese Red Cross and Save the Children UK, both of which are working on the ground in Beirut to support rebuilding efforts and aid the more than 300,000 people displaced by the catastrophe.
Living Room Listening
The DC JazzFest 
In the words of Louis Armstrong: "You will never know what the meaning of jazz is if you ask what it means." So just chill out and enjoy the smooth sounds of the 16th Annual DC JazzFest, offering a line-up of first-class musicians, from the Danilo Perez Trio with Ben Street & Adam Cruz to Christie Dashiell and more. For the first time in its history, the event will be streamed virtually: Audience members can tune in from 24 to 28 September to watch all performances for free, as well as attend online music classes and listen to keynote speakers. Donations are welcome, however, and will be put to good use providing affordable music education and talent development programmes in Washington, DC.
The Power Of Patti
Patti Smith's Virtual Live Talk
A humble poet, a sublime musician, an empathetic person. To use Patti Smith's own words from her 1979 hit "Dancing Barefoot": "she is benediction". After having eased the lockdown experience for many through her impromptu social media performances earlier this year, singer-songwriter Patti Smith continues to amaze fans with her soulful music and insightful words – this time in the form of a live-streamed reading/talk/music session on 30 September, 6pm PST/9pm EST. During this exclusive event, Patti will be reading from her moving memoir, Year of the Monkey, as well as answering questions and performing songs with the instrumental accompaniment of her longtime bandmate, Tony Shanahan.
Rocking Relief
Six String Salute
There's never a bad moment to show appreciation, and certainly never a wrong time to reinforce your gratitude with material assistance when it's needed most. In that vein, join Six String Salute in saluting and supporting the touring and venue crews who make live musical events possible. This concert brings together world-class guitarists and guitar-centric bands for a live musical performance that will be broadcast internationally on 17 September, with the main goal of both celebrating and aiding the backstage warriors who form the backbone of the live music industry – and who depend on shows to make a living. Six String Salute will feature the likes of Dave Pirner (Soul Asylum), Richard Williams (Kansas), Damon Johnson (Thin Lizzy, Alice Cooper), the Trans-Siberian Orchestra and more, along with first-hand stories from the crew members of major bands. Proceeds will go to Crew Nation, a global relief fund for live music crews.
Inspiration & Motivation
Live Talks: Jane Fonda And John Cleese
Her: a two-time Oscar winner, Hollywood icon and determined activist. Him: a screenwriter, comedian and co-founder of the famed Monty Python comedy group. Live Talks Los Angeles brings these two celebrity legends to the world, as part of a series of on-stage conversations now in its 10th edition. Cleese will take the mic in conversation with Judd Apatow on 9 September, discussing his book Creativity: A Short and Cheerful Guide and sharing his thoughts on creativity as a learnable skill. Fonda will be chatting with Eva Longoria on 14 September about her book What Can I Do?: My Path from Climate Despair to Action and how anyone can join the cause. Cleese's event is ticketed, while Fonda's is free to watch (but you need to register).
In The Footsteps Of The Artist
Tour Rafael's Rome
2020 marks 500 years since the death of Renaissance master Raphael. Though arrangements were made to celebrate his life and genius with the same pomp afforded to Leonardo da Vinci last year, plans have of course changed. Still, you don't have to travel to Rome to honour Raphael and see his works. You can, for instance, take a virtual gaze at Scuderie del Quirinale's Raffaello exhibition – which hosted a restricted number of visitors from June until August – through a highlight video uploaded by the museum. Or follow in his footsteps via a virtual tour; Joy of Rome offers a two-and-a-half hour online tour titled "Villa Farnesina: Agostino Chigi, Raphael and Power", and on 13 September, Clam Tours will host a live talk with art expert Professor Giulia Silvia Ghia and master restorer Antonio Forcellino, focusing on Raphael's work "The Four Sibyls" at Rome's Santa Maria della Pace church.
Cat-Frogs And Elephant-Birds
Hieronim Bosch "Fantastic Creatures" Art Webinar For Kids
You can only handle so much Paw Patrol. For parents looking to offer their little ones an intro to art and culture, and boost their innate curiosity in fun and interactive ways, look no further than the surrealist universe of painter Hieronymus Bosch – and this art webinar about his work, specially tailored for kids. You only need an eager child and a device for accessing the virtual workshop together on 5 September (11:30 – 13 CEST). Expect an informative session looking at the works of Bosch and his predecessors, then a chance for budding young artists to make their own Boschian creation under the step-by-step guidance of an expert.
Giggling Gamers
Stand-Up Comedy On 'Animal Crossing'
We can pull incredible things out of our hats when we need to. Just look at Jenny Yang, an LA-based stand-up comedian and writer whose job has been heavily impacted by the pandemic. Earlier this year, she found herself asking the scary question: "What can I do if I can't perform in front of people?" Her answer? Gamification …kind of. Yang had discovered the massively popular social simulation video game series Animal Crossing, which had helped her clear her mind during stressful times – and as it turns out, it would also help her carry on performing. The comedian hosts Stand-Up Comedy Crossing, "the world's first-ever Animal Crossing stand-up comedy show", which can be attended by anyone (yes, even non-players). The twice-monthly show is free, but any gracious donations will go towards tipping the comedians as well as benefiting organisations who support the movement for Black Lives.
Festivals For Bibliophiles
Scottish Book Festivals Go Digital
Didn't hear about the Edinburgh International Book Festival in time to join virtually? Don't fret: It's not the only Scottish book festival to go digital this year. The Borders Book Festival (until 4 October) and Wigtown Book Festival (24 September – 4 October) are both taking their events online, offering live-streamed talks, expert panels, online exhibitions and more. There won't be any book signings on this 2020 edition, but donations are always welcome (many events are free, but writers, moderators and festival organisers still need to be compensated).
Love Where You Live
Happy Inside With Michelle Ogundehin
If you're like us, you're spending a lot more time at home this year than originally planned. So why not make home your happy place? Join Michelle Ogundehin, former editor-in-chief of Elle Decoration, as she chats with journalist Fiona McCarthy about her new book, Happy Inside: 9 Steps to Harnessing the Power of Health and Happiness – a guide to realising your potential by creating a healthy, calming and empowering environment. Especially in these difficult times when our abodes can be both sanctuary and prison, it is, as Ogundhin says, "increasingly essential that our homes support us, as nurturing, sensory, tactile retreats – not so much as insulation from contemporary life, but strengthening us, body and soul, to deal with it." The event is free to attend, but attendees can choose to donate to the Stephen Lawrence Charitable Trust, a registered charity supporting young people from disadvantaged backgrounds.