';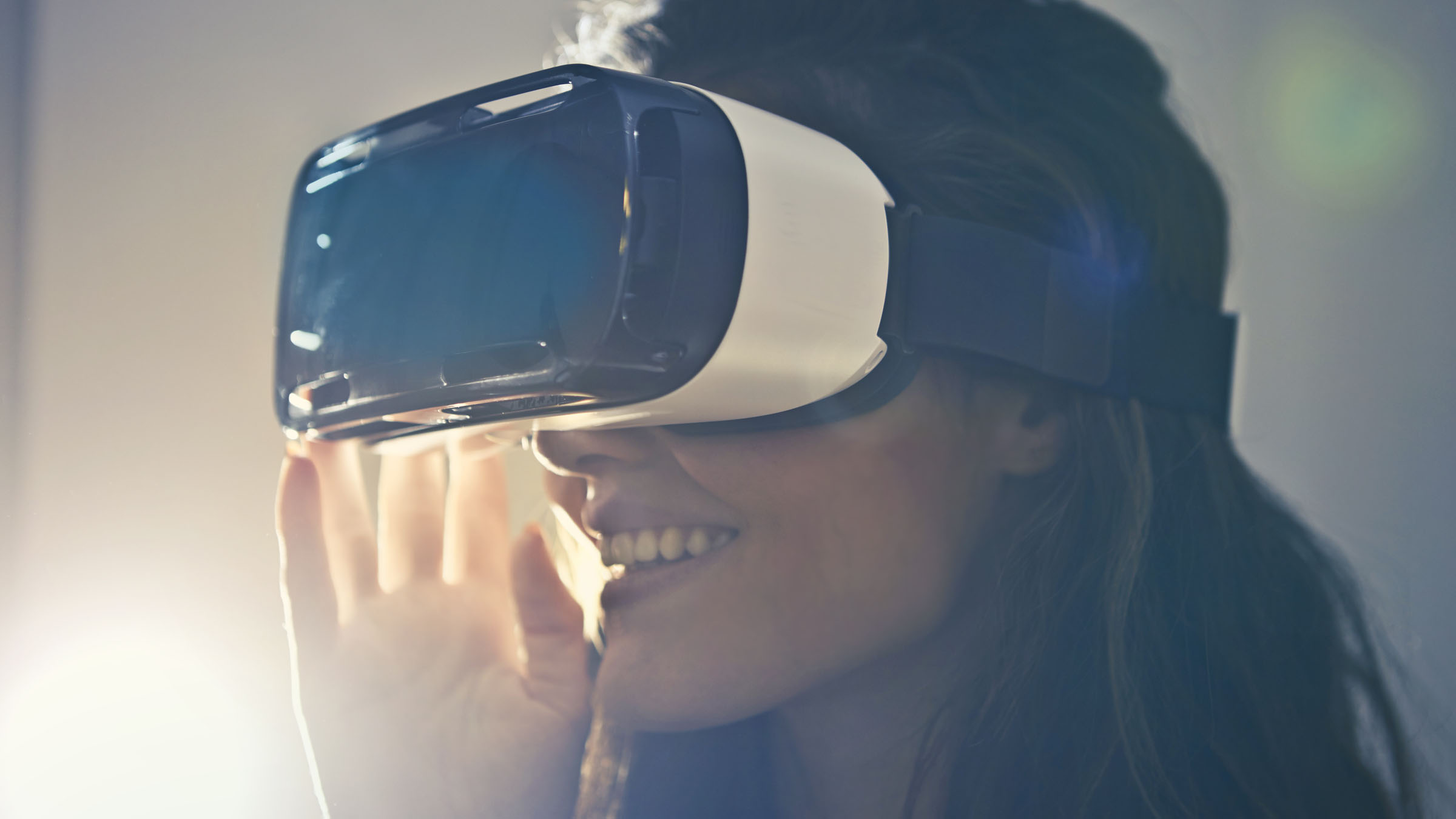 ;
We're entering a new decade, and as we pass that milestone, we're looking forward in many areas of life – including film. In the 2010s, cinema was all about going big: bigger screens, bigger franchises, bigger selections. We witnessed the rise and fall of 3D, the revival of the luxury cinema experience, and of course the dawn of streaming, which took us from hoarding a few favourite DVDs on bookshelves to having decades of cinema available instantly at the touch of a button.
On screen, it was all about the rise of Marvel – whereas previously, a superhero's lifespan was three movies (if they were lucky), all of a sudden even fringe characters had solo films, guest spots in other heroes' movies, and of course the climactic team-ups of The Avengers and Justice League. At the other end of the budget scale, film-makers like Gareth Edwards (Monsters) and Sean Baker (Tangerine) used consumer technology to make micro-budget masterpieces, while stars like Chadwick Boseman and Greta Gerwig broke glass ceilings.
It was a decade that changed Hollywood forever… so what's next? Looking into our crystal ball, we present the movie trends we think everyone will be talking about in the 2020s.
Will Comic Book Movies Die Out?
The 2010s ended with the crowning achievement of the comic book movie boom: Avengers: Endgame was crowned the most financially successful film of all time. At the moment, it seems like nothing can stop the Marvel juggernaut, while DC is finding success with Wonder Woman, Aquaman and Joker. Every mighty genre has its downfall, however, and every January we wonder: Is this the year audiences finally become bored of superhero movies? Arguably, the genre has sustained popularity since 2000, but the 2010s were when we seemed to reach saturation point, with 2019 averaging one superhero- or comic book-based movie every month.
We don't see a downturn on the horizon anytime soon, but all things must come to an end. So what will take its place as the next genre that draws in the crowds? Sci-fi seems the brightest contender, with more Star Wars and Avatar movies on the way, plus reboots of Ghostbusters and Planet of the Apes. However, it's exciting to think that a small, unknown movie might come along and kick off a new trend that we may not have even considered. After all, superhero movies were considered 'dead' before someone decided to put claws on Hugh Jackman…
Faces From The Past
It's a controversial subject, but 'bringing back' dead stars to appear in new movies is something movie studios are going to try, and in fact have already experimented with. Peter Cushing returned to the Star Wars universe 22 years after his death, appearing in 2016s Rogue One, and most of you will have read the headlines about James Dean being 'cast' in a new drama – despite dying in 1955. In the music industry, stars like Whitney Houston and Buddy Holly have gone back on tour in hologram form, and the movie world may not be far behind. Hollywood is a business that thrives on the familiar – in the last 10 years, films based on pre-existing properties (remakes, adaptations, sequels or reboots) have fared far better than original stories. Want proof? Of the top 30 highest-grossing films of the 2010s, only one movie – Frozen – was an original story, not a sequel, reboot, or adaptation. If familiar names are popular, it stands to reason familiar faces may be, too.
Whether or not anyone actually wants to see a new Marilyn Monroe romcom, or Christopher Reeve suit up as Superman again, remains to be seen. It seems ghoulish, with some stars (including Captain America Chris Evans) denouncing the idea. It's likely a few attempts will be made, but our guess is that it may just be another fad. The processes used to bring stars back will, we think, be more often employed to 'de-age' living actors, as was done with Robert Downey Jr in Captain America: Civil War, or Will Smith in last year's Gemini Man.
A New Type Of Hero (On And Off Screen)
The late 2010s saw Hollywood held to account on the type of movies it makes. Audiences demanded more stories led by women, characters from more diverse backgrounds, and better LGBTQ representation. Some progress has been made, and the success of films like Moonlight, Wonder Woman, Lady Bird and Get Out shows a desire for something different.
We think this trend will burst into life in the 2020s, as new stories come from the likes of Greta Gerwig, Jordan Peele, Ava Duvernay, Xavier Dolan and more. More importantly, these trailblazers can inspire new generations of directors, writers and actors. The result of all this means we get to see something different on our screens, stories that speak to more people and give marginalised groups an image they can relate to. This doesn't mean entirely throwing out the old, but rather making the cinematic world bigger – and bringing us more adventures to enjoy. One of the most wonderful things about cinema is its ability to inspire and evoke emotions in audiences, and increased representation in movies helps everyone leave the theatre feeling fulfilled.
The Return Of 'Grown-Up' Movies
Many popular films in the last 20 years have veered towards family-friendly themes – after all, the more people allowed to see a film, the more money it can potentially make. Genre movies have also dominated the box offices: If it's not set in a fantastic world with magic and/or superpowers, studios aren't interested. This has left a lot of areas of cinema looking for a home.
Films aimed specifically for adults, featuring serious situations and relatable struggles, have often been thin on the ground at a time when we value spectacle over substance. However, trends change. Audiences realise they haven't watched a certain type of movie in a while, and the demand grows. Hence, the end of the last decade saw the success of R-rated movies like Deadpool, Logan, Joker, The Irishman and Once Upon a Time in Hollywood – Tarantino's most successful film to date. Yes, three of those movies are comic book-related, but different enough to the formula to suggest a desire for change. Could cinema fans who are tired of the traditional capes and crossover stories flock toward something more 'grown-up', making billion-dollar movies out of serious stories and reviving an independent boom similar to what we saw in the '90s? Something has to replace the comic book craze, and this may be it.
Virtual Cinema
Virtual Reality took a leap in the 2010s, with companies like Oculus and Playstation releasing headsets that put people right into a gaming scenario. But what about putting the audience into a movie scenario? You can already watch films in virtual auditoriums, even with fellow users who have rented the same movie as you. However, putting the person into the story, or allowing them to choose their own adventure, could be a new way to consume blockbusters.
It might be a leap – audiences pushed away 3D partly because of the discomfort of glasses, so an entire headset may not be popular either. In 2017 James Cameron talked about how, if he wasn't busy with the Avatar sequels, he would be experimenting with VR film-making – although it would be a more advanced form where "you have a lot of control spatially over where you are in an environment". It's easy to speculate, but Cameron's opinions do have some weight, given he was at the forefront of the development of 3D and CGI. Is VR the future of movie-going or just another fad? We'll have to wait and see!
Streaming Bolsters Cinema
Services like Netflix and Amazon Video have changed the way we consume TV and film. For some, it's been a troubling time, with numerous predictions about the fall of theatrical cinema. But does new technology always eat the old? Box office figures suggest that genres such as documentary film are receiving boosts in their theatrical releases. The reason many point to is the boom in documentary films and series on streaming services, where people are more willing to take a chance on something a bit different. This broadens tastes, and gives people a wider choice when they do decide to visit the multiplex.
There's also the irreplaceable experience of watching a movie theatrically, on a big screen with an audience. Despite being available on the service, Netflix's The Irishman still reportedly made a strong box office return when the film had a limited cinema release in November. In a roundabout way, streaming could be the very thing that helps the theatrical, because when every kind of content is available to you, the manner in which you consume it becomes more important.
Audience-Tailored Plots
One huge cultural shift in the past decade has been the rise of social media, where opinions about anything and everything can be collected in real time, as it happens. This has actually affected the outcomes of some movies, both officially and anecdotally. Next month's Sonic The Hedgehog was delayed and its title character completely reanimated after a bad reaction to the initial design, while it's reported that 2016's Suicide Squad was re-edited when social media users responded well to the comic elements of the first trailer (originally, the film was a lot darker and was changed to have a lighter tone).
It's possible that movies may very well change direction based on their publicity campaigns, with stars or plot points jettisoned if the online reaction isn't favourable. With potentially billions of dollars at stake, studios may decide that it's better to make changes now than pay for it on opening weekend, meaning the audience takes a bigger role in the path of a film than the director! #staysafe #stayathome #selfisolation