';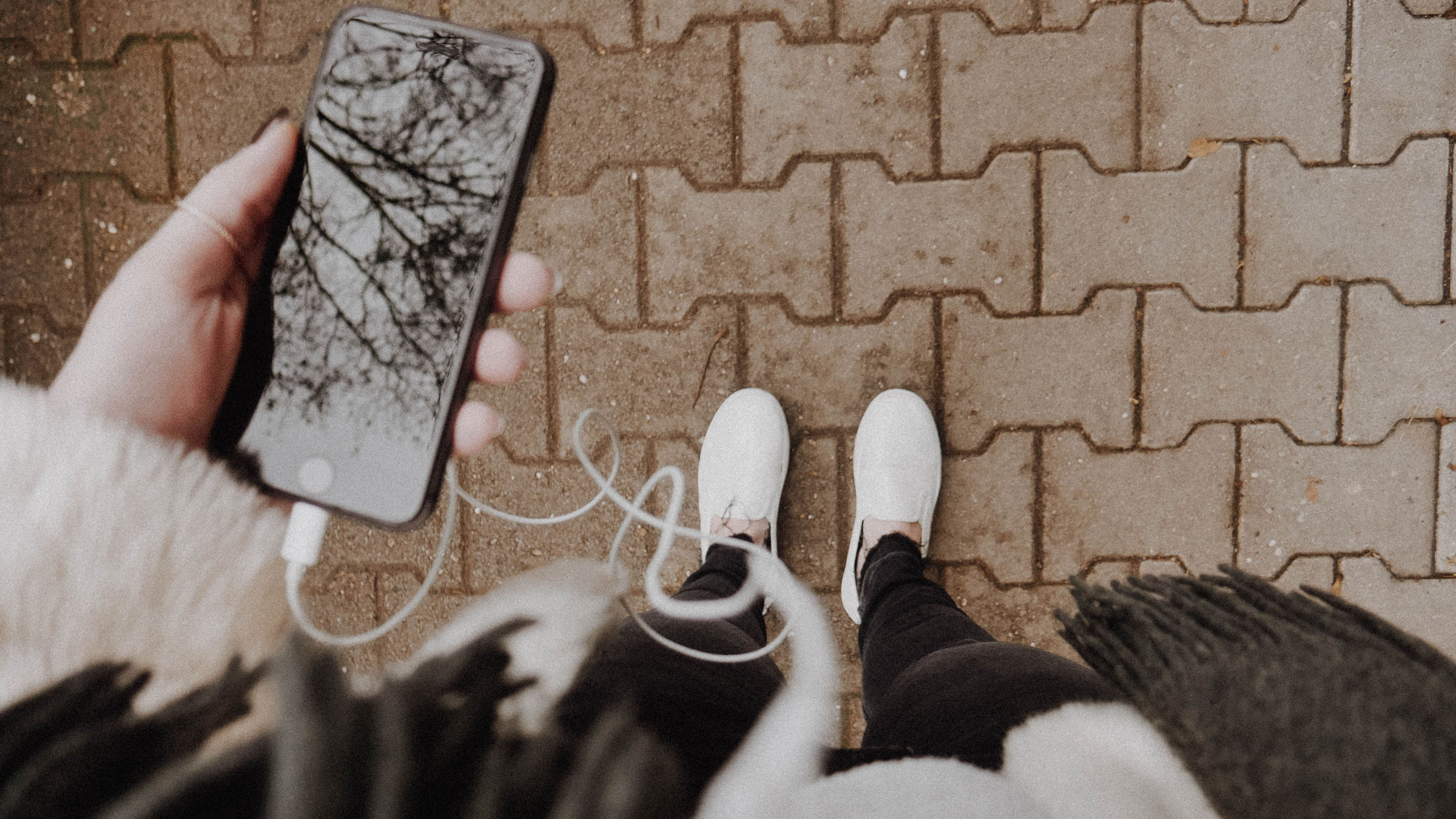 ;
One of the biggest cultural occurrences of the past decade has been the rise of the podcast. First carried by iTunes in 2005, the medium really came into its own in the 2010s. Now there seems to be a podcast for everything, from cooking to comedy, politics to professional wrestling. Of course, movies have become a part of that medium, with podcast creators sharing their film-related thoughts and opinions with the world, as well as examining old favourites or interviewing big names in the industry.
We've put together some recommendations that we think deserve to be in your download queue. All are available via your preferred podcast platform and, as a word of warning, some contain adult language.
Doug Loves Movies
Doug Benson is an American comedian who made headlines with the 2007 documentary Super High Me, one of the first films made by Netflix. However his podcast, Doug Loves Movies, has been providing an irreverent look at the world of cinema and comedy since 2006. Hosted alongside several guests that usually include fellow comedians, the podcast is recorded in front of a live theatre audience, and the format keeps the laughs coming thick and fast. The podcast includes fun games revolving around movies, and has welcomed special Hollywood guests including Mark Wahlberg, Amy Poehler, Sarah Silverman and Zach Galifianakis.
The 90 Minutes Or Less Film Festival 
This relatively new movie podcast from the UK offers an enthusiastic look at the movies that fit into our evening schedules. Husband and wife team Louise Owen and Sam Clements invite a guest each week to offer a film for consideration, the only rule being that the film's duration must be 90 minutes or less. Despite only beginning in the second half of 2018, the podcast has already featured UK film experts Neil Alcock and Hannah Woodhead, as well as big-name directors Joe Cornish and Colin Trevorrow. This has also spawned a sister podcast that takes a deep dive into the making and legacy of 2006 romcom The Holiday.
Ghibliotheque
Studio Ghibli is almost a genre within itself. To speak to a devotee of the Japanese animation studio is to delve into a world of colourful characters, powerful emotions and wondrous stories. In each episode of this podcast, British journalist and Ghibli superfan Michael Leader goes through each of the studio's offerings, alongside fellow writer and Ghibli novice Jake Cunningham. A fascinating look into what makes each film so timeless, this is both a celebration of the movies you already love, and an introduction to future gems that you might not have considered otherwise.
How Did This Get Made?
Ever watch a movie and wonder how on earth this made it beyond the pitch meeting? This is the podcast for you, putting a microscope to Hollywood's greatest bombs. TV actors Paul Scheer (Veep), June Diane Raphael (Grace & Frankie) and Jason Mantzoukas (Parks and Recreation) try to decode the thinking behind famous flops like Gigli, The Love Guru and Catwoman, while giving fans of the film an opportunity to have their say by reading out five-star Amazon reviews. The popularity of the show has spawned mini episodes and serious live recordings.
The Canon
What are the greatest films of all time? It's a conversation that happens every day around the world, as film fans try to define just what makes a movie brilliant. That concept is taken one step further in podcast The Canon, each week offering a film (or two) to be considered as part of the eponymous Canon, a hallowed list of the greatest movies ever made. Typically taking the form of a debate, the listeners themselves decide whether the film should be added to The Canon, which is by no means a sure thing (iconic films such as Inception, The Shawshank Redemption and Jurassic Park have been denied entry). The podcast may be on hiatus for the moment, but the beauty of digital content is that the archive is there to seek out.
The Business
Kim Masters is a legend of entertainment journalism, hosting a podcast that (as the title suggests) takes a look at the business of movies. Using expertise gained from her role as Editor-At-Large of The Hollywood Reporter, she and her guests dissect the week's industry news, as well as conduct interviews with those making the headlines. Interview subjects have included A-listers like Matt Damon and filmmakers such as Greta Gerwig. Masters' lively delivery and dry humour make this a weekly delight for those keen to take a peek behind the scenes of today's Hollywood.
You Must Remember This
For those who prefer films the way they used to make them, You Must Remember This is an equally well-researched look at moments from Hollywood's early history. Started in 2014 by film journalist and author Karina Longworth, each episode presents a 'forgotten and/or secret' moment in American film history; past instalments have included an examination of 'pre-code' Hollywood, a review of the famous incident that ruined silent film star 'Fatty' Arbuckle, and a critical look at Disney's controversial cartoon Songs of the South. Many famous guests have joined Longwood on the podcast, including Dana Carvey, John Mulaney and Longworth's husband, Rian Johnson.
Hollywood Babble-On
Kevin Smith is the maverick director behind such comedies as Clerks, Mallrats and Chasing Amy. He has also been one of the big players in the podcast revolution, creating his own podcast network where he appears on many different shows. In Hollywood Babble-On, he skewers the latest entertainment news alongside comedian and radio host Ralph Garman. Unafraid to push the envelope, the pair have their audience in stitches with their foul-mouthed and fearless take on the stories behind the stories. It's not one for the faint of heart, but if you love the brand of humour featured in Smith's movies, hit the subscribe button!
Denzel Washington Is The Greatest Actor Of All Time Period
Everyone loves Denzel Washington, but hosts W. Kamau Bell and Kevin Avery really, really love Denzel Washington. Their appreciation for the Oscar winner is such that they have found success with this podcast that examines the actor's career. Breaking down just what makes Washington such a legend, the show has birthed terms such as 'Denzelishness' (characteristics unique to Washington's performances), and grown to include a wider discussion about his role in the history of Black Hollywood, as well as diversity issues in the industry. It's a podcast about fandom, and why certain cultural figures just mean more.
Scriptnotes
You may not immediately recognise the names John August and Craig Mazin, but you almost certainly know their words. August is the screenwriter behind the 2000 version of Charlie's Angels, last year's Aladdin remake, as well as Tim Burton films Big Fish and Dark Shadows. Mazin has written on the sequels to The Hangover and Snow White and the Huntsman, and created HBO hit Chernobyl. In Scriptnotes, they analyse the art of screenwriting, as well as offering advice to aspiring writers and providing a perspective on how real life events would be portrayed on screen. Recent episodes have included guests like Greta Gerwig and 1917 director Sam Mendes.
Filmspotting
Most podcasts on this list came about some time in the 2010s, when the format really began to take off. Filmspotting, however, is older than a lot of social media platforms, and perhaps came before many people even had iPods! Starting in 2005, the podcast takes a magazine format, delivering reviews, Top Five lists and a fun segment called Massacre Theater, where a scene from an unnamed film is acted out for listeners to guess. Over 15 years and hundreds of episodes, the Chicago-based podcast is seen as a pioneer of the platform and still enjoys a large following. #staysafe #stayathome #selfisolation