';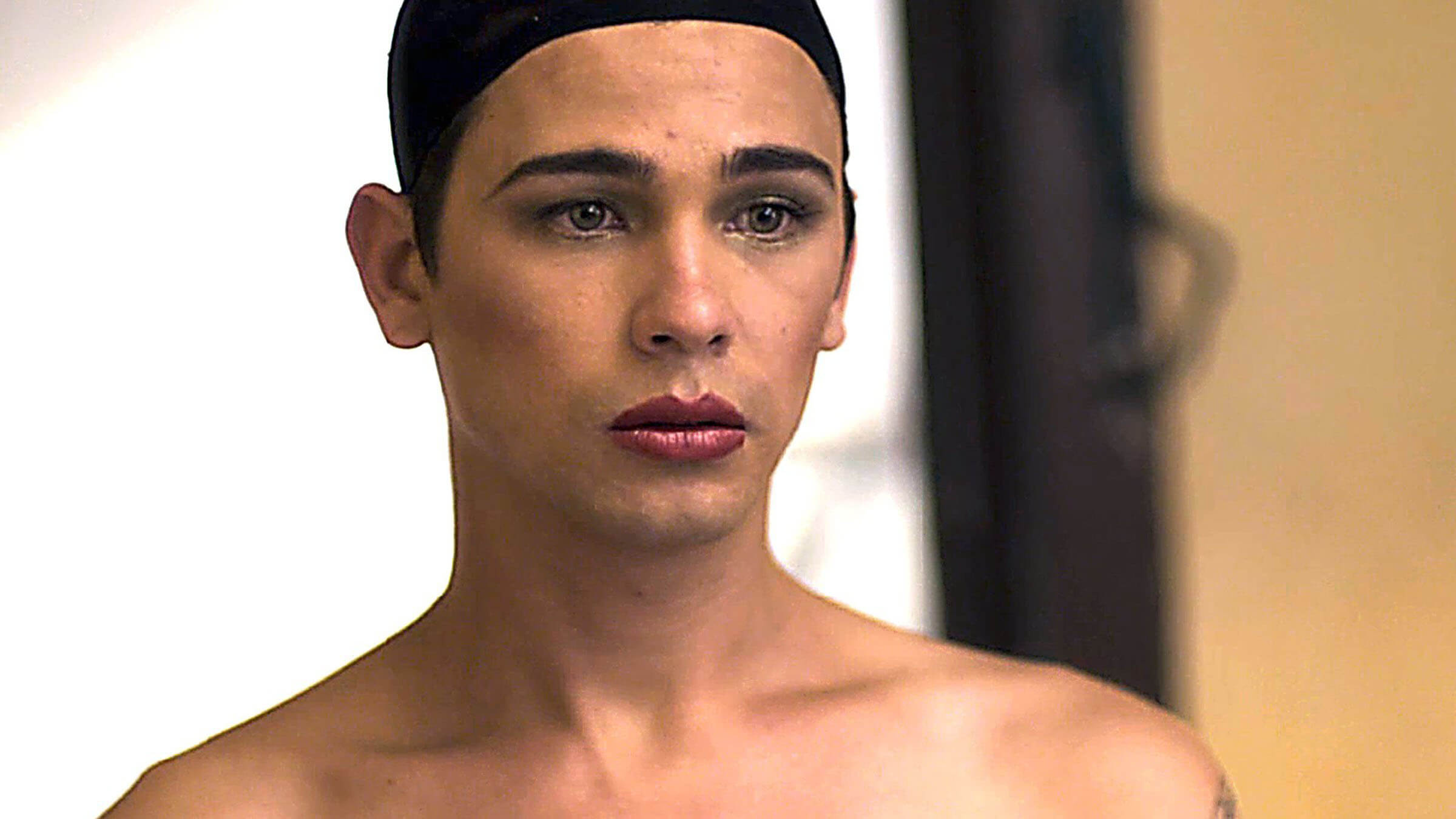 ;
June is LGBTQ Pride Month in the US and marks the start of Pride season across the world, seeing an array of events around the globe celebrating love, inclusion and authenticity. And while you're looking forward to the events, you might want to prepare with a film that captures the experience of LGBTQ life in an authentic or unique way.
We've teamed up with LGBTQ programmes, initiatives and spokespeople – from GLAAD to The Human Rights Campaign, Bi Pride UK, The It Gets Better Project, The LGBT Foundation and even RuPaul's Drag Race stars Miz Cracker and Tammie Brown, – all of whom chosen their favourite LGBTQ-themed films, and why you need to catch them.
Love, Simon (2018)
Chosen By Jeremy Blacklow, Director of Entertainment Media for GLAAD
"Love, Simon is the gay teenage romcom that so many Gen Xers and Millennials grew up wanting, but never received until adulthood. Greg Berlanti's digital age love-letter to the John Hughes era is a heart-warming universal tale of high school longing, in which the question at the heart of the narrative is whether the boy will get the boy at the end."
For more information on GLAAD, visit glaad.org
Viva (2015)
Chosen by Miz Cracker, drag performer and star of RuPaul's Drag Race
"Viva is one of my favourite queer films. At first, it can seem like a pretty typical gay coming-of-age story, where a boy learns to love himself so that he can love everybody else. But beyond the familiar storyline, there's a clear-eyed look at Cuba's unique drag scene, the people that bring it to life every night, and a captivating young man who wants to be part of it all. Though it takes place in Cuba, it's one of the few drag films that makes me say, 'Wow I remember that time in my life' or 'Oh I've been there before.' Our circumstances may be different, but there's something about the characters that feels familiar – in a way that makes a queen like me feel less alone."
Miz Cracker can be found @Miz_Cracker on twitter and at mizcracker.com
A Fantastic Woman (2017)
Chosen by James Luxford, AMEX Essentials Global Film Editor
Sebastián Lelio's remarkable drama centres on Marina, a transgender woman struggling with the death of her lover, and fighting his ex-wife and children for the right to mourn his memory. Featuring a fearless performance from Daniela Vega, who became the first transgender person in history to present an Academy Award, the film illustrates the heartbreaking microaggressions that flood Marina's life when she is at her most vulnerable. It's a difficult film to witness at times, but a vital one.
What's Love Got To Do With It? (1993)
Chosen By Tammie Brown, drag performer and star of RuPaul's Drag Race & RuPaul's Drag Race All Stars
Some films may not be LGBTQ-themed, but have a lasting impact on the community in the way they inspire people to be themselves – films like The Wizard of Oz, Sunset Boulevard and Cabaret. For drag star and TV personality Tammie Brown, it was the 1993 biopic of Tina Turner.
"What's Love Got to Do With It, starring Andrea Bassett and Laurence Fishburne, gave me courage as a queer artist. From the costumes to the music to the production design, it's a film that's so artful and influential. As a multi-hyphenate artist, it turned the light on for me and inspired a sense of resilience in me."
Tammie Brown can be found @TheTammieBrown on Twitter and tammiebrown.net
But I'm A Cheerleader (1999)
Chosen By Becky Bailey, the Human Rights Campaign's Acting Director, Workplace Equality Program
"Jamie Babbitt's 1999 film But I'm A Cheerleader is an LGBTQ cult classic that addresses the serious issues of family rejection, so-called 'conversion therapy' and the limitations of gender stereotypes with great humour and ridiculousness. Using camp, a style of film-making that uses deliberate exaggeration for comedic effect, the film challenges our fundamental assumptions about gender, gender identity and sexual orientation, and encourages us to see the ways in which societal ideals of sexuality and gender are actually arbitrary, and maybe even a little absurd. Megan's (Natasha Lyonne) confusion as she comes out – since she's a cheerleader, she can't possibly be queer! – feels real and familiar, as does her attraction to and growing affection for newfound acquaintance Graham (Clea DuVall). But I'm A Cheerleader is a funny, touching and heart-warming film that will ultimately leave you cheering for Megan, Graham and the entire cast of LGBTQ characters."
Find out more about HRC's work at hrc.org
My Beautiful Laundrette
Chosen by Karen Pollock, Diversity Manager at Bi Pride UK
"Imagine growing up in a small northern town in the UK, where 'queer' still meant 'strange' and your only examples of non-cis-het identities were Larry Grayson or Kenny Everett. Imagine trying to even find the words to describe who you are and how you feel. Then imagine, one evening the film My Beautiful Laundrette captures you. Spellbound, you watch a story so different from your own, of an Asian young man and his skinhead lover, but which spoke to you about love, lust, authenticity and difference in a way no film had.
"Part of the power of MBL is that it isn't a fairy story – there is pain, prejudice and heartache. Racism and homophobia fill the screen with a visceral power, but there is also beauty, a beauty that comes from the very queerness, otherness of the characters. That is a message that is still needed today, and which can still transform the lives of frightened closeted teenagers."
Find out more about Bi Pride UK's work at biprideuk.org
Changing The Game (2019)
Chosen By Brett M. Peters, Director of Media for the It Gets Better Project
"At the It Gets Better Project, we are huge fans of Changing The Game. CTG is a documentary that just premiered at Tribeca Film Festival about the obstacles trans high school athletes often have to overcome. Despite having to deal with rejections of their identities and outdated laws that prevent them from being included, we are blown away by the resilience and determination of these young people to be their most authentic selves. CTG should be required viewing for all LGBTQ+ youth who feel like they can't make a difference. Mack, Andraya and Sarah show that anything is possible."
Find out more at itgetsbetter.org
Boy Meets Girls (2014)
Chosen by Emma, Trans Programme Officer for The LGBT Foundation
"Boy Meets Girl focuses on the day-to-day life of Ricky, a trans woman living in a small American town, and how she navigates her relationships and the complexities of life. This story echoes the experiences of many trans people across the world, but where this deviates from the majority of representations of trans people in film is in its tone and positivity. Boy Meets Girl is unequivocally a celebration of trans life from the mundane to the exceptional."
Learn more about The LGBT Foundation at lgbt.foundation