';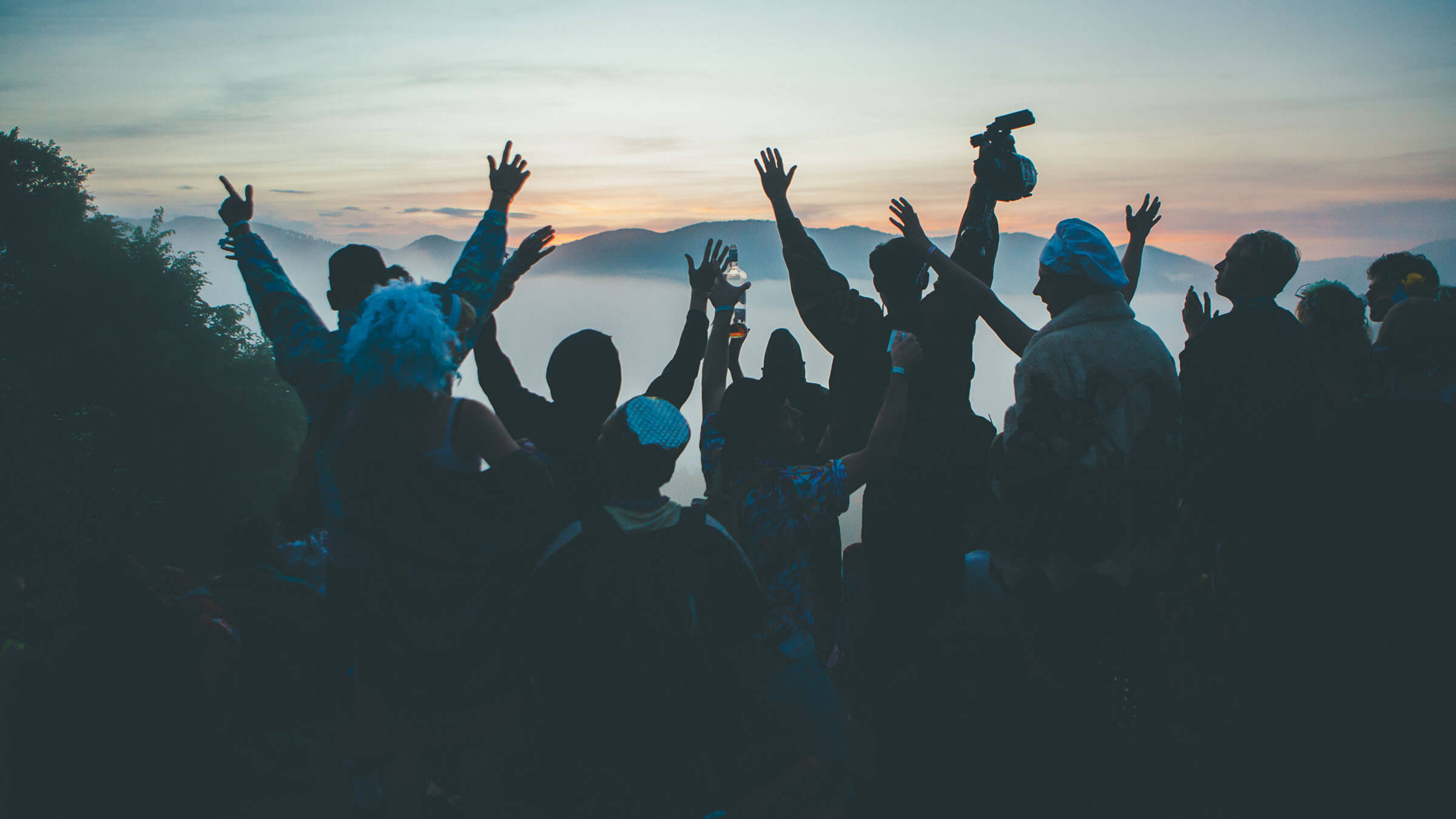 ;
Dark Mofo
8-21 June, 2017
Hobart, Australia
As winter descends upon Hobart, the city's world-renowned museum for deliciously subversive contemporary art (think lots of sex and death) gears up for the cold-weather version of its flagship MONA FOMA festival: Dark Mofo.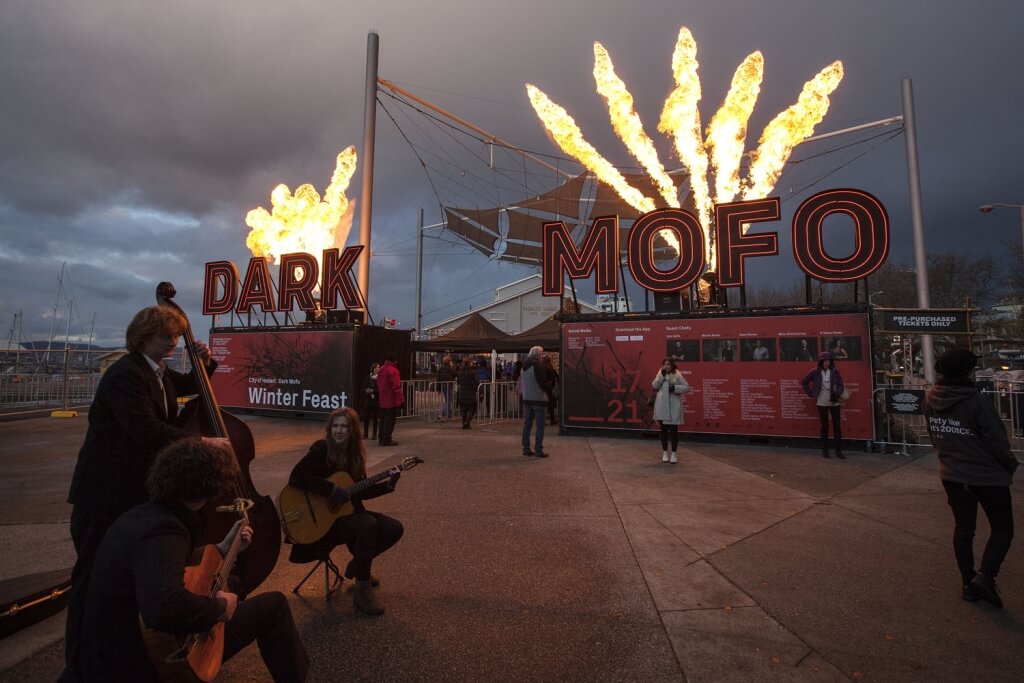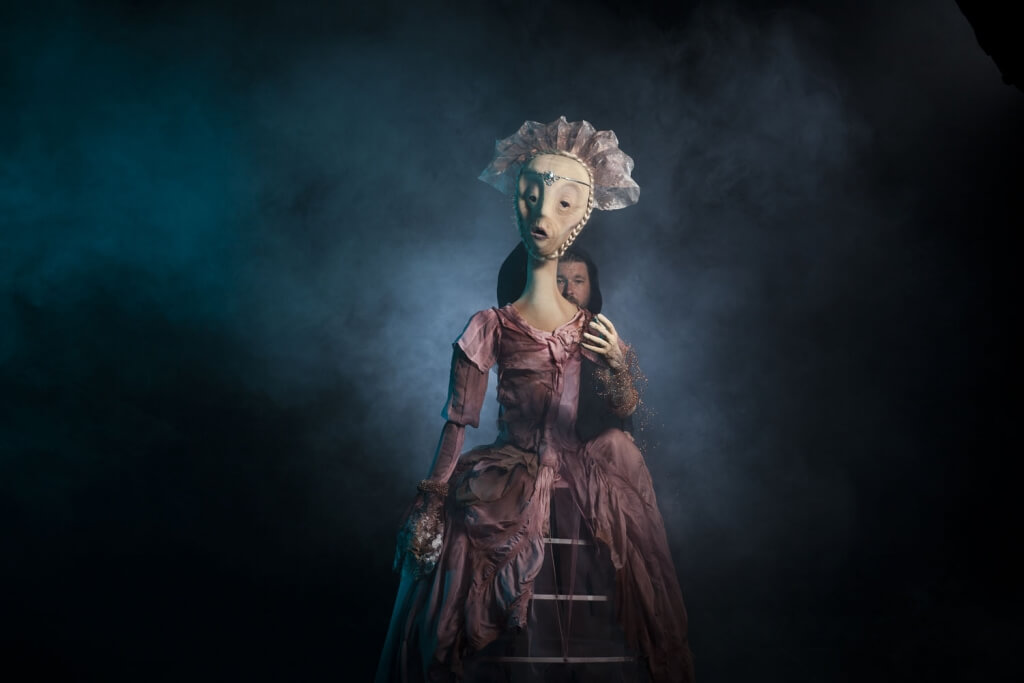 Expect theatre performances, musical sets, light shows, screenings of classic films, an outdoor market, and late-night openings of the MONA museum – all with a slightly twisted smirk. The theme of this year's iteration is silence, with highlights including provocative performance pieces by Australian artist Mike Parr and Austrian "actionist" Hermann Nitsch, a concert by Scottish art-rock band Mogwai, a free after-dark show by British laser artist Chris Levine, and an exhibition of marginalised art by the London-based Museum of Everything. Feeling brave? Join the 200km "theremin pilgrimage", a progressive performance of sorts that stops off at five churches along the way from Launceston to Hobart for sound, light and video installations. Alternatively, you could bare it all for an early morning winter solstice nude swim, a cheeky annual tradition that sees hundreds of visitors drop trou and take a dip in the chilly Derwent River.
darkmofo.net.au
Meadows in the Mountains
9-11 June, 2017
Smolian, Bulgaria
Don't expect more than 1,000 fellow festies at this rural mountain party – the 5-hour bus ride from Sofia to the Rhodope range (near the border with Greece) can be off-putting, as can the hike (or horse-and-cart ride) up an 850m mountain to reach the actual event.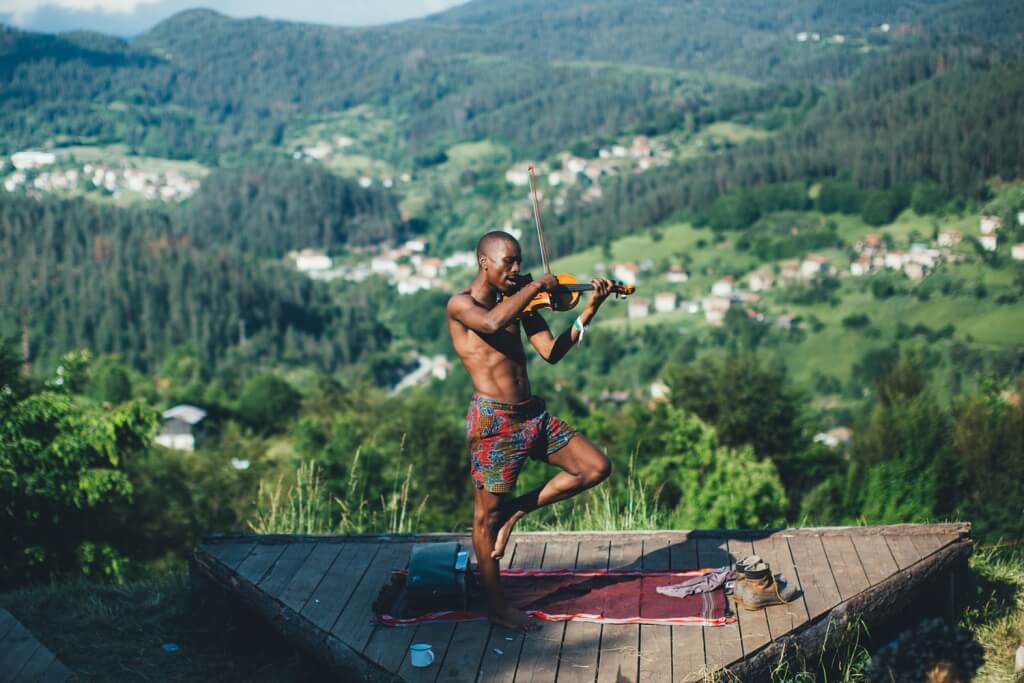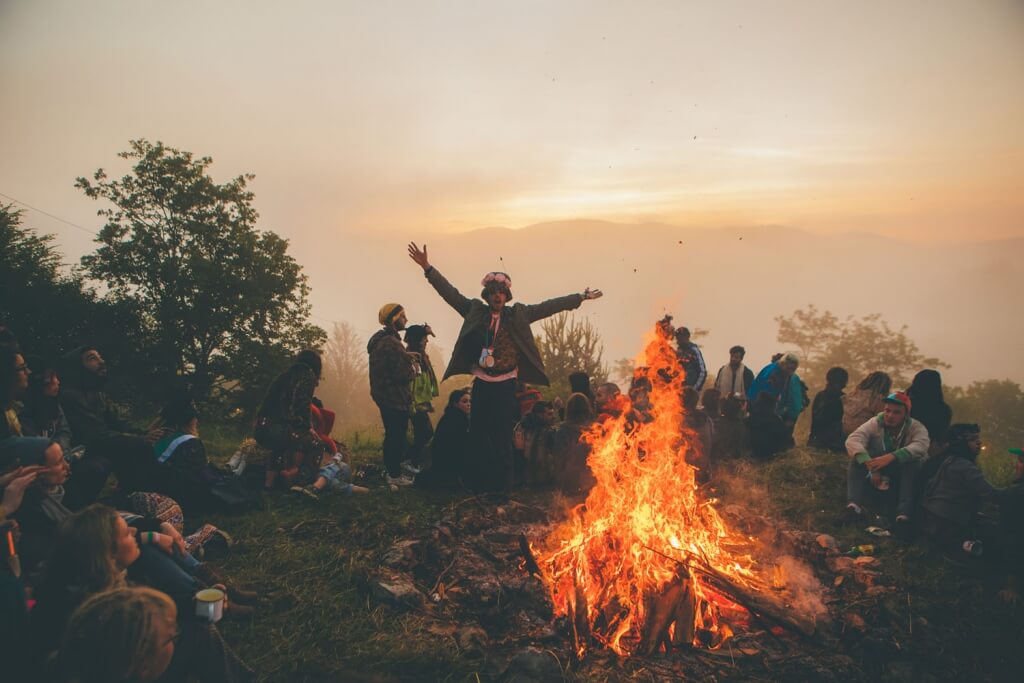 The bright side of making said trek? You'll have more of the event's spectacular mountaintop views and quirky attractions all to yourself, and you'll be surrounded by like-minded revellers who want to be there as badly as you do. Other things that make it worth the climb include zip lines, thermal springs, art installations, a "death slide", grass bobsledding, and a truly "random" assortment of workshops (hula hooping, anyone?). The best way to experience the festival is to don your most outlandish festival garb and stroll the bucolic grounds to see what you might stumble upon. As for the music: the remote nature of the festival means there are only two stages, from which you can expect to hear folk, soul and funk tunes during the day, and more electro-based beats after dark – mostly spun by unsung European musicians and DJs working their way up the food chain. And the festival isn't over when it's over; don't miss the post-event pool party at the Orpheus Spa Hotel in Devin, where you'll get even more DJed jams, plus access to the spa facilities and a room for the night at the hotel. It's on the way back to Sofia, so why not?
meadowsinthemountains.com
Tollwood Summer Festival
21 June – 16 July, 2017
Munich, Germany
Most travellers think of Munich as an autumn destination (one word: Oktoberfest), but we can think of plenty of reasons to pay the Bavarian capital a visit during summer – not the least of which being this family-friendly fun-fest that takes up residence at the Olympiapark complex for one month each year.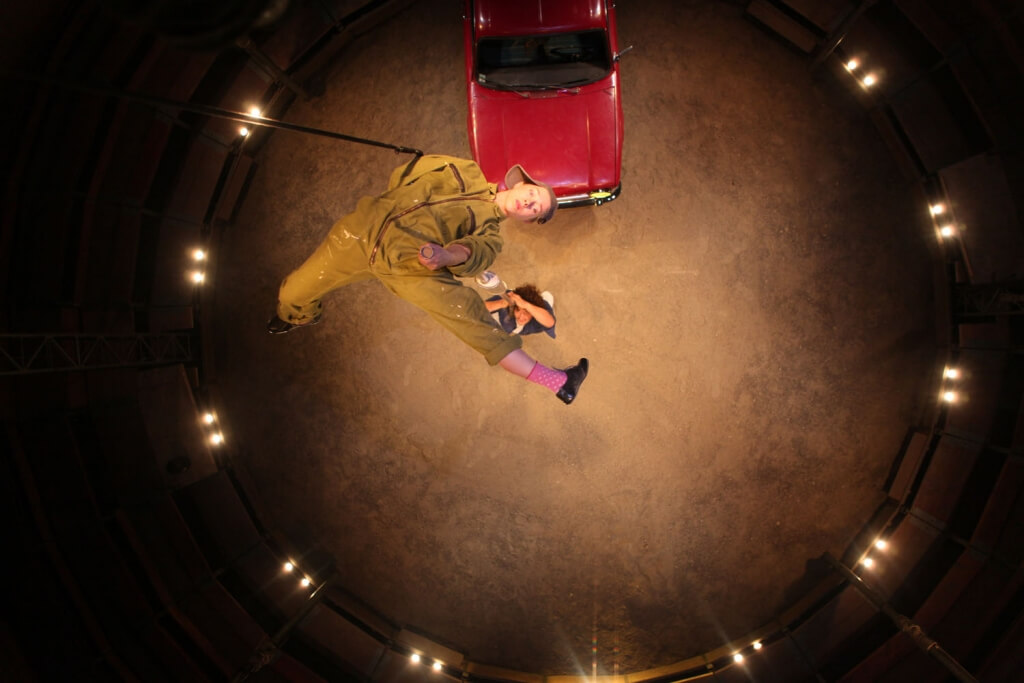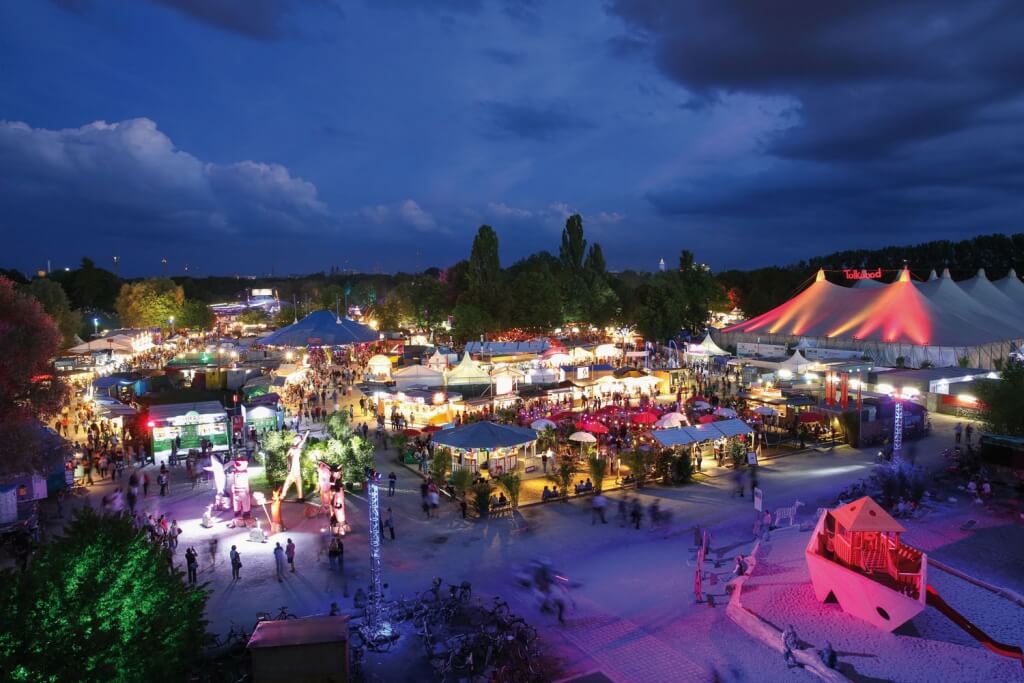 Part music festival, part market fair, part carnival, the biggest draw for visitors will be the vast array of concerts by German and international artists representing every genre from reggae to hip hop, Gypsy rock and an Alpine string quartet, with the lineup of visual and performing arts – like theatre, cabaret and circus – proving popular as well. What draws many locals to the grounds, however, is the lively 'Market of Ideas' peddling a variety of ethically sourced handicrafts as well as gastronomic delights from around the world – all of it organic and sustainable, from the Fair Trade coffee beans to the reusable cloth napkins. In fact, eco-consciousness is a defining value of the festival, which strives to spread environmental awareness through discussion, activities and workshops for young and old. Fun fact: A whopping 70% of activities and shows on offer at Tollwood are un-ticketed and free to attend.
tollwood.de
[Photos, Left: Strates Mario del Curto, Right: Bernd Wackerbauer]
Inti Raymi
24 June, 2017
Cusco, Peru
It's the winter solstice in South America – right about the time when the Incas would have been fervently worshipping the sun god, offering prayer and sacrifice so that the sun's life-giving light would return. Today, modern Cuzqueños and visitors honour the ancient tradition by reenacting Incan rituals, with actors representing figures from Incan royalty and mythology.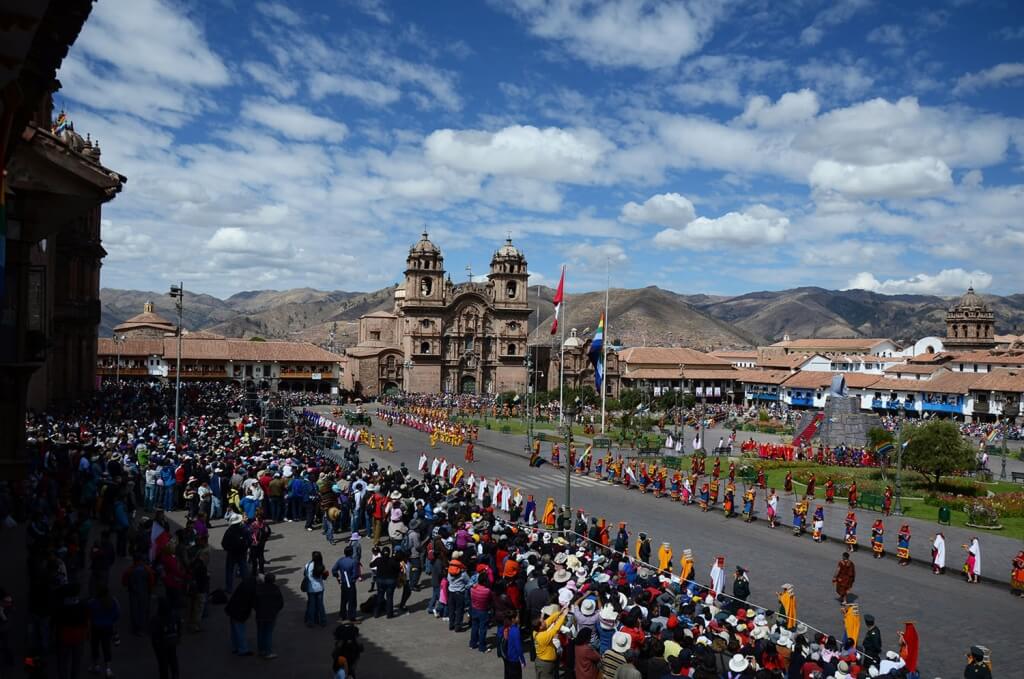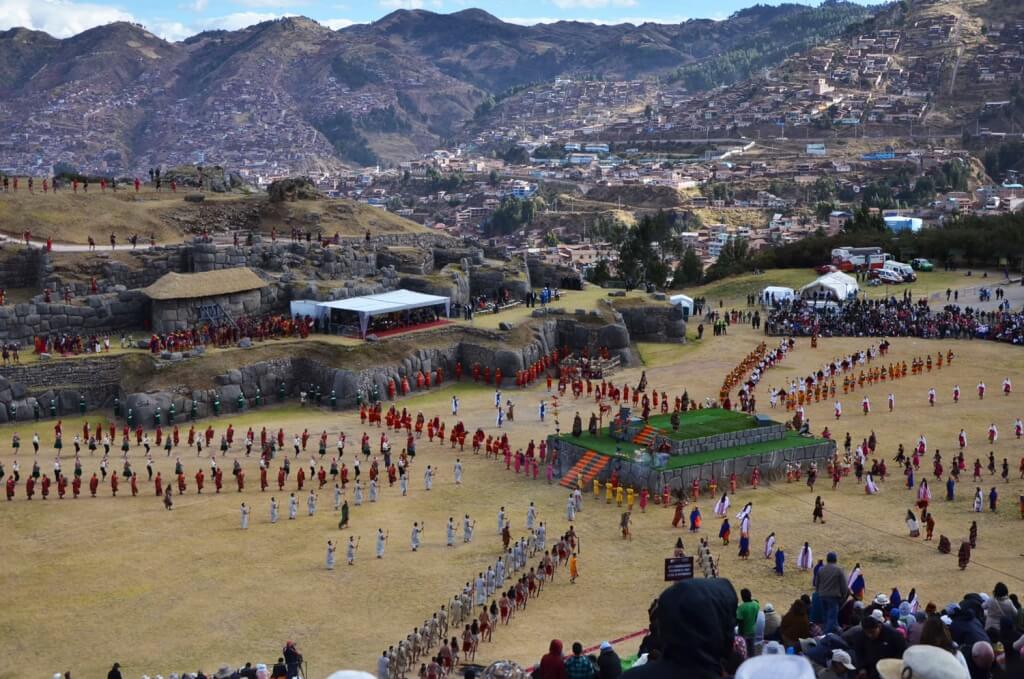 Festivities begin with a grand procession that marches through the streets, starting at the remains of the sun temple Qorikancha. With music playing, dancers dancing and broom-wielding ladies sweeping away evil spirits, the parade winds its way up to the Sacsayhuamán fortress overlooking the city, where the Sapa Inca (Sun King) delivers a speech and a white llama is (only symbolically) sacrificed to the Mother Earth goddess, before a dance ritual is held around a great bonfire. The tone of the day is celebratory but reverent, with the week prior to the ritual day marked by more lighthearted festivities such as street fairs, concerts and folk dancing.
Festival d'Essaouira Gnaoua Musiques du Monde
29 June – 2 July, 2017
Essaouira, Morocco
Normally a quiet, picturesque 18th-century fishing town on the Atlantic coast, Essaouira springs to life for 4 days each summer as musicians and music lovers from all corners of the world pour in for Morocco's largest and most intriguing festival.
At the centre of the commotion are the Gnaoua mystics, a brotherhood of healers and musicians whose ancestors were mercenaries and slaves in sub-Saharan West Africa, and whose songs featuring drums, lutes, castanets and Arabic chants can create a hypnotic atmosphere for hours on end, as the musicians move to the beat in their vibrant robes and tasselled hats. Don't miss the trance-like lila performances, taking place in narrow alleyways and sometimes continuing from sunset to sunrise, but also make time for the Discussion Tree, a popular forum for debate and conversation surrounding current events. It's also a chance to shake hands with some of the Gnaoua artists over coffee and tea.
festival-gnaoua.net
Do you have time to party at events in June or are you too busy saving up for a summer vacation?