';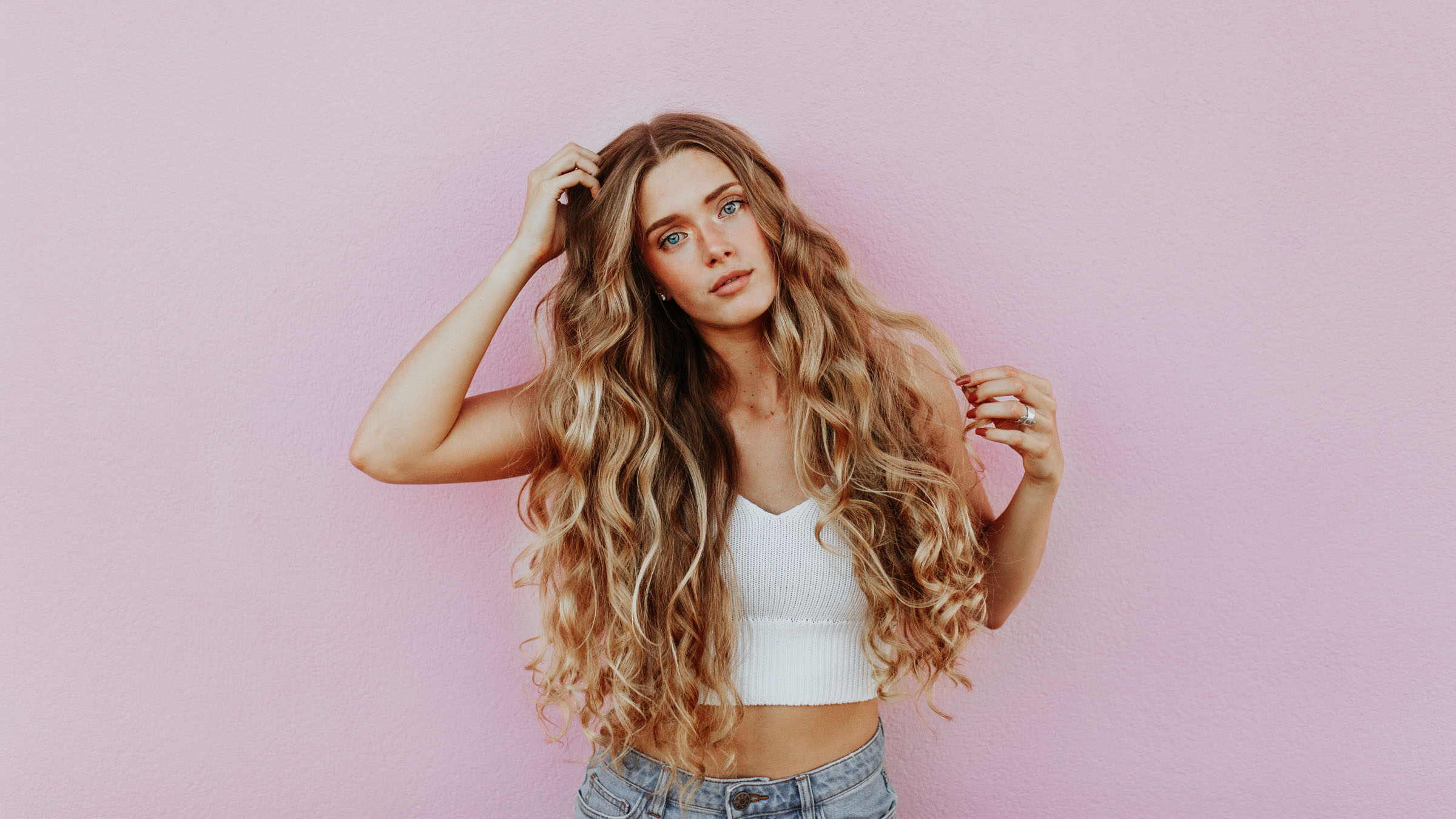 ;
We can all agree: there's nothing like starting the new year with a new 'do – a symbolic style gesture to welcome all the positive changes to come. Admit it, you've already been thinking about paying a visit to your stylist and coming out with something that will turn heads… but what, exactly? From short to long, blonde to brunette, we present the hair trends that will take 2020 – and your new look – by storm.
Medium-Long: The Transitional Style
So-called 'transitional' styles will be big in 2020. Although pixie cuts and bobs are still beloved for their cute quotient and ease of care, current trends favour styles that show natural growth – like the midi, with a length between the collarbone and the chest. According to international stylist Mauricio Triana: "Current trends are for long, straight cuts, letting the hair grow naturally. A return to basics – as if you've let your bob grow out."
View this post on Instagram
View this post on Instagram
The Carré: A French Bob 
As Triana explains, although the trend is to let your hair grow, that doesn't mean short cuts are completely out of style. An example of this is the carré cut, a bit like a bob but more symmetrical. It's square in shape and stops just below the jaw, for a polished style with no layers. It can be worn on completely straight hair for a very chic look, with a wavy effect at the ends for a more French style, or wavy all-over to give more volume and movement to the hair. However you decide to wear it, it's bang-on trend and quite popular, as it doesn't require much maintenance.
View this post on Instagram
View this post on Instagram
The New Bob: Long And Layered
The trend for medium-length haircuts is taking over, and although symmetry was a main feature of such cuts in 2019, this year we're only seeing it on versions of this style with fine layers (not shaggy cuts) which give the look volume and movement without sacrificing length. This cut is super versatile, modern and very flattering for different face shapes, making it a favourite among celebrities and fashion bloggers.
View this post on Instagram
View this post on Instagram
Extra-Long Hair: A Classic
Long, healthy hair will never go out of fashion. Even if some experts prefer other styles, beautiful, well-kept long hair is a classic. For 2020, the trend is the uneven cut, without layers or undercuts; a single-length style ideal for perfectly straight hair. The key to this 'do is for the hair to be cut one length to create a polished structure. However, bear in mind that this style requires a certain amount of work, and keeping the hair looking strong and healthy requires some maintenance: trimming the ends, using moisturising masks and avoiding harsh treatments.
View this post on Instagram
View this post on Instagram
Fringes: The Icing On The Cake
If you're not ready to give up your current look completely, but you still want to shake things up, try a fringe. It doesn't matter whether it's long, short, uneven or curtain-style, a fringe adds interest to your look and allows you style it in various ways, lending it  versatility. Although there are options for all tastes, uneven and curtain-esque fringes are in right now, as they can be altered to suit any occasion. Talk to your stylist to decide on the best type of fringe to suit your face and haircut.
View this post on Instagram
View this post on Instagram
The Mullet: Back In Action
Business in the front, party in the back! Perfect for both men and women who like to take risks with their personal style, the mullet takes us right back to the '80s and '90s, when shaggy styles were all the rage and this 'do was a favourite among rock stars. It's the cut we saw on music icons like David Bowie and Tina Turner, with the hair trimmed short in front and left long in the back. Surprising as it may seem, this style is making a comeback – albeit slightly less dramatic than before. The 2020 mullet has a more stylish touch, less dishevelled and with more layers, fringes and even different highlights or colours to create an unstructured look. The distinguishing feature of this cut is the unisex and relaxed vibe it lends to whoever wears it, man or woman.
View this post on Instagram
View this post on Instagram
The Fade Effect: A Masculine Look
When it comes to men's hairstyles, 2020 bids goodbye once and for all to man buns and wild manes, as well as extravagant hairstyles, and gives way to more classic cuts that are easier to maintain. "Short hair is still on-trend, with very chiselled styles inspired by the fashion for men's barbers that started in London," says Triana. "We're seeing faded cuts, blended into much longer sections on top, for a very polished look. I'd go as far as to say that these are trends that refuse to die." One of these cuts is the fade effect, where the hair is cut into layers, but shaved into gradually shorter lengths, leaving the top longer so it can be swept to the side, combed back or upwards. The idea is to have the top longer than the rest, so you can change your look every day.
View this post on Instagram
View this post on Instagram
The Quiff: Ever On-Trend
Another 'do that refuses to die is the ever-popular quiff, inspired by its predecessors in the '50s and '80s, and still all the rage in men's fashion. The quiff involves cutting hair very short at the back of the neck and slightly longer at the sides and on top, leaving it much longer at the front so that it can be swept up in a pompadour-esque style, or worn sticking up in the front, held in place with hair wax, pomade or gel. Volume is important if you want it to look good, which is why this cut is often worn very long on top.
View this post on Instagram
View this post on Instagram
The Buzz Cut: Quick And Easy
A classic look, especially popular among those seeking comfort and practical styling. Also, if you're tired of your hairstyle and looking for a real change, consider a buzz cut to reboot your hair entirely. Also known as a military-style cut, this involves cutting the hair extremely short – usually done with electric clippers on setting number one or two for greater precision. The current trend is to complement your sparse mane with a well-trimmed beard in a natural profile and perhaps some colour, as seen on celebs like Jaden Smith or J Balvin. Another option is to leave the hair slightly longer on top.
View this post on Instagram
View this post on Instagram
On Hue: The 2020 Colour Trends
If 2019 was all about platinum blondes, this is the year of the brunettes and chestnut browns. "We've done super platinum, but for this season, the trend is to go darker," Triana explains. "Everyone wants to go for more natural tones, because they match the trend for healthier lifestyles that are more environmentally friendly and natural. This means we'll see a big push for chocolate, brown and copper tones, which, as well as brightening up the hair, don't involve such damaging dyeing processes." Techniques like balayage and babylights will be with us for a bit longer, but we'll also see colour in men's hairstyles in the form of highlights and coloured ends, to give natural depth and dimension to the hair.
View this post on Instagram
View this post on Instagram