';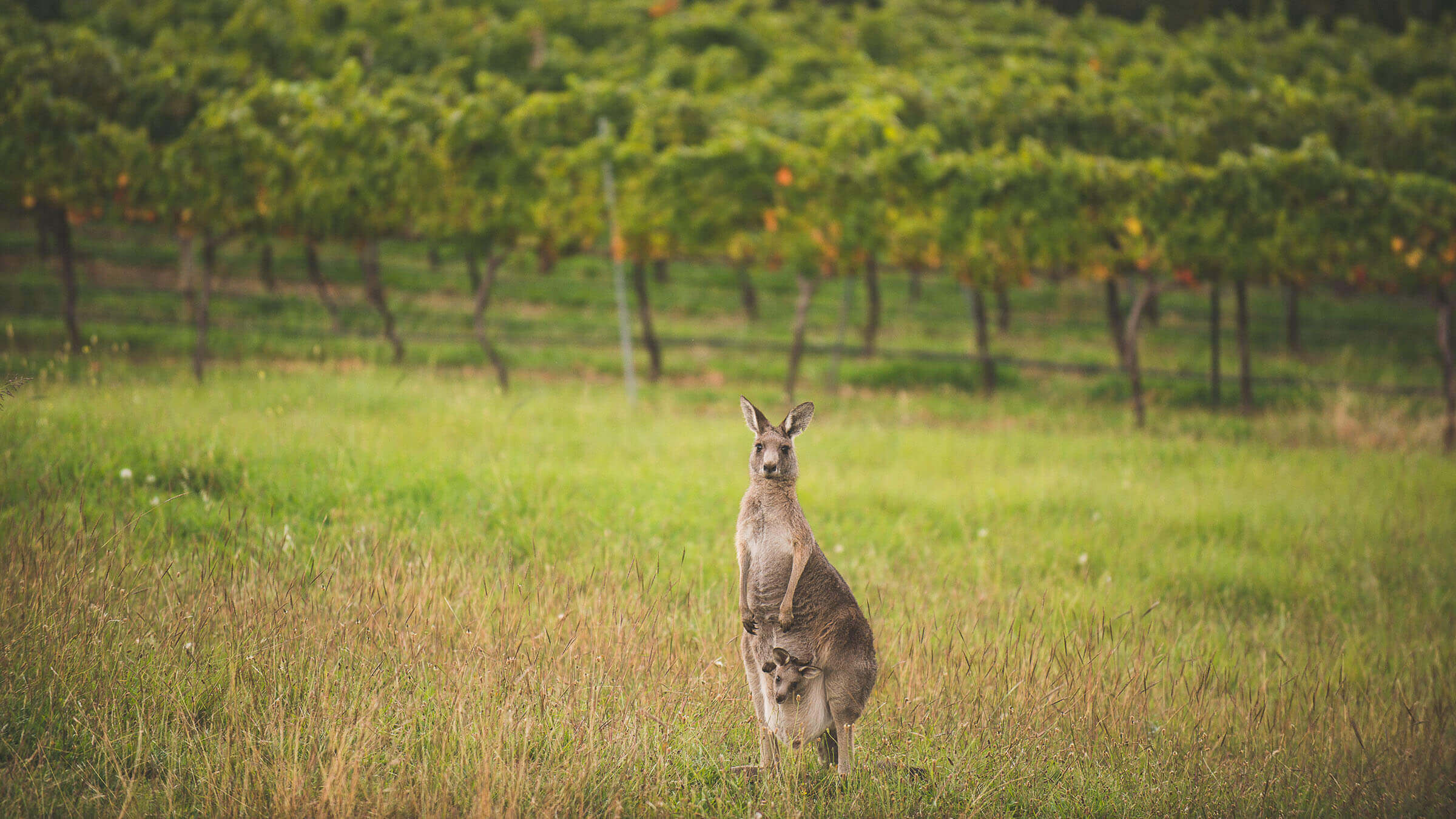 ;
Margaret River, Tamar Valley, the Mornington Peninsula – there's no shortage of hotspots for lovers of food and wine in Australia. But look past the old guard of gourmet destinations, and you'll find even more micro-regions bursting with fragrant orchards, sun-drenched vineyards and bountiful waters waiting to be discovered.
To get the inside scoop on where to go now, we asked Aussie food bloggers to point us toward their favourite local hotspot where you can have your farm-fresh food and eat it, too.
Orange (New South Wales) – Sarah Shrapnel of Love Swah
Located 3.5 hours from Sydney, the town of Orange has a cool climate, high altitude and rich volcanic soils that have resulted in award-winning wineries and high-quality produce. Now with trendy cafes serving up top-notch coffee alongside seasonal menus, in addition to small, local bars and celebrated restaurants, the gourmet scene in Orange is going from strength to strength.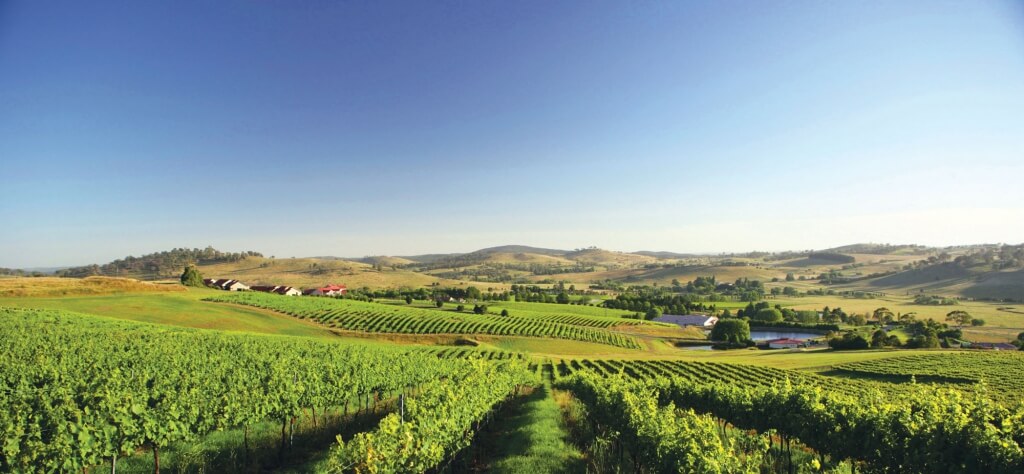 The area's reputation as a food and wine hub is growing with the popularity of their annual festivals – FOOD Week in April and Orange Wine Festival in October, where hordes of hungry people flock to the area to sample the local produce on offer.
Can't make it to the festivals? Check out the Orange Farmer's Market on the 2nd Saturday of every month to pick up some fresh produce and meet the farmers. If your visit doesn't happen to fall on the right weekend, head to The Agrestic Grocer, which doubles as a cafe and speciality food shop, stocking a huge range of local, seasonal food stuffs.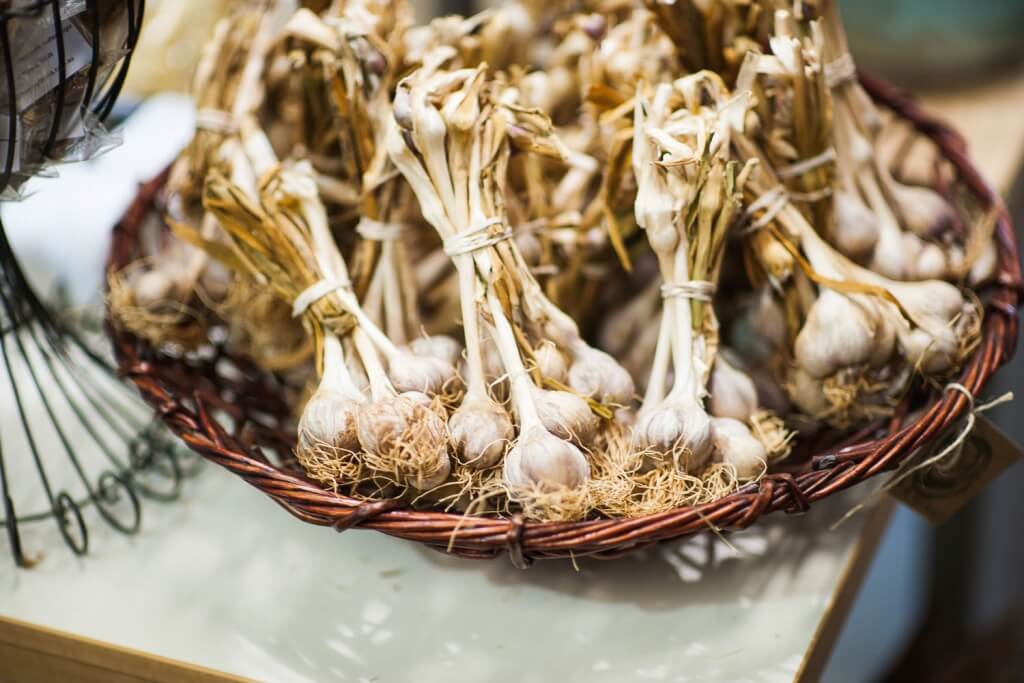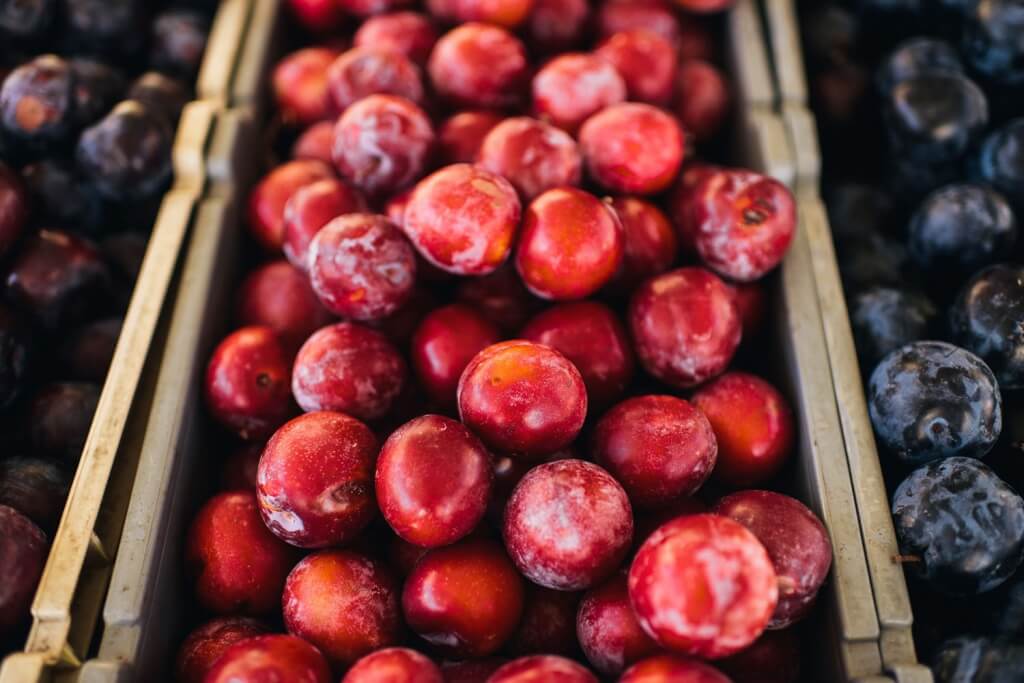 For a tasty brunch, make sure you swing by Byng St Cafe for delicious food and excellent coffee. If you have a sweet tooth, you can't go past The Sugar Mill for freshly baked French pastries. At night you can check out Percy's Bar and Kitchen or The Union Bank for a casual dinner, or make a booking at the hatted Racine if you feel like indulging.
And last, but certainly not least, make sure you join one of Orange Wine Tours' Half Day or Full Day Tasting tours for an easy and enjoyable way to experience the best vineyards Orange has to offer, including Philip Shaw, Colmar Estate and Patina Wines.
Visit visitorange.com.au
Sarah Shrapnel is a Sydney-based food and travel writer with a massive sweet tooth and an incurable case of wanderlust. Find her travel guides and recipes at loveswah.com and follow her eating adventures at @loveswah on Instagram.
Sunshine Coast (Queensland) – Rene Young of Together We Roam
The Sunshine Coast boasts some of Australia's most glorious beaches: See and be seen on Noosa Main Beach's curve of white powder sand, play at family-friendly Kings Beach, kick back on low-key Caloundra, hang with the locals at hidden Mudjimba or even get down to your birthday suit at Alexandria Bay.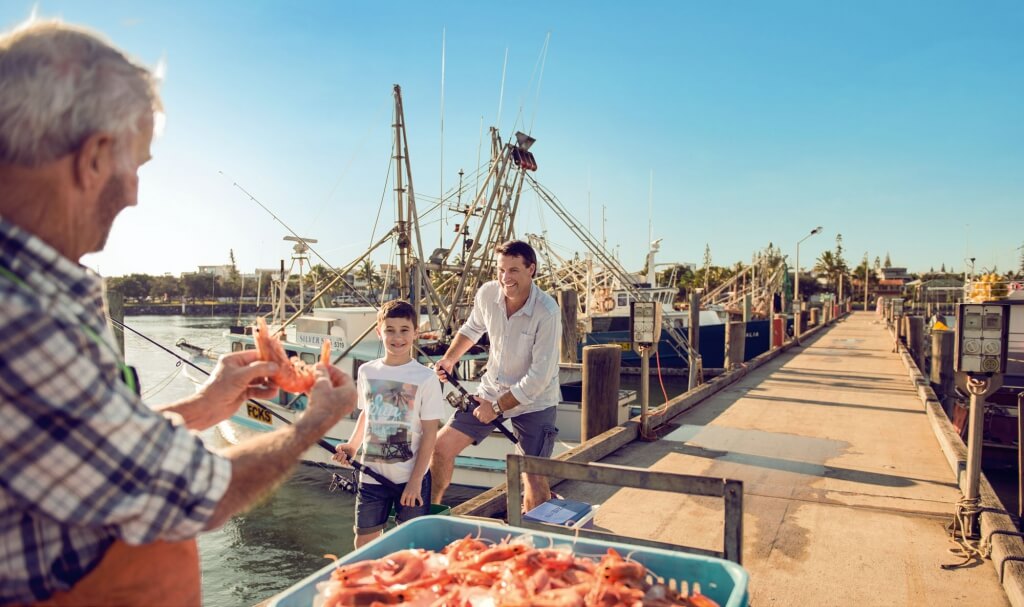 Beyond the shimmering ocean a thriving food scene is emerging, making the most of the natural food bowl of the Sunshine Coast Hinterland. Its rich soil and verdant green pastures can grow just about anything, from snails and feijoas to ginger and macadamia nuts, and creative local farmers are pioneering a brave new dairy scene, transforming camel and buffalo milks into cheeses and exotic desserts.
Then there's the Sunshine Coast's renowned seafood. Enjoy Mooloolaba and Tin Can Bay prawns fresh off the trawler, crack into Noosa spanner crabs at Mooloolaba Spit, pick your own live mud crab at Warana's Pt. Cartwright Seafood Market or taste wood-smoked salmon from Noosa Fish Providores.
Of course, the best way to sample the quality local food is at a farmers market, the most popular being Noosa Farmers Market (Sundays) and Eumundi Markets (Wednesdays and Saturdays). There are also smaller village markets – like Pomona, Yandina, Marcoola and Kawana Waters – worth browsing through.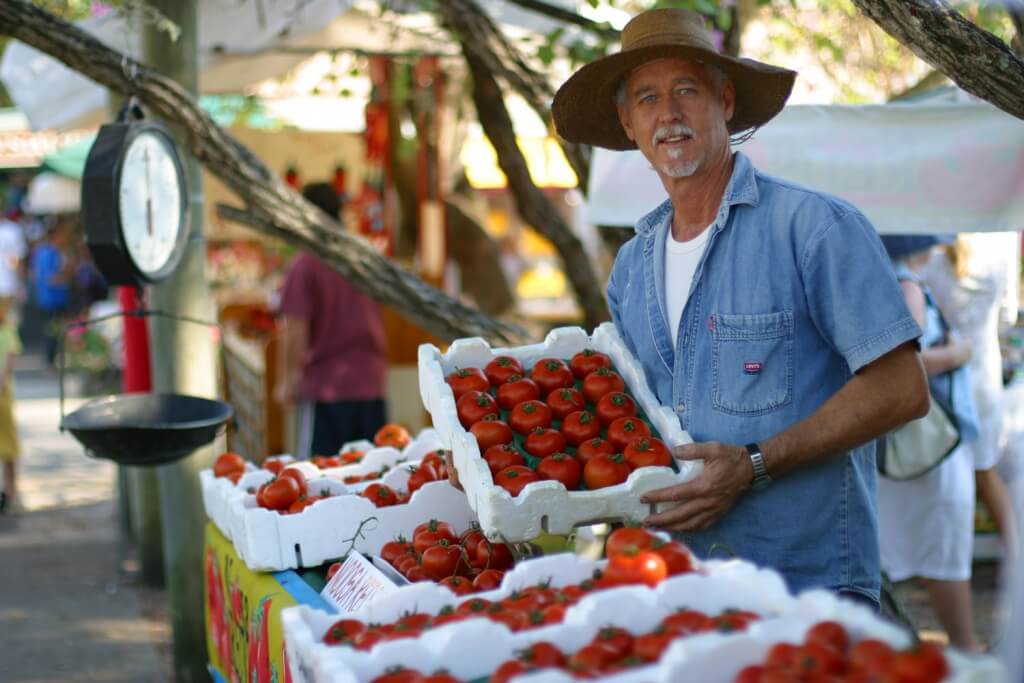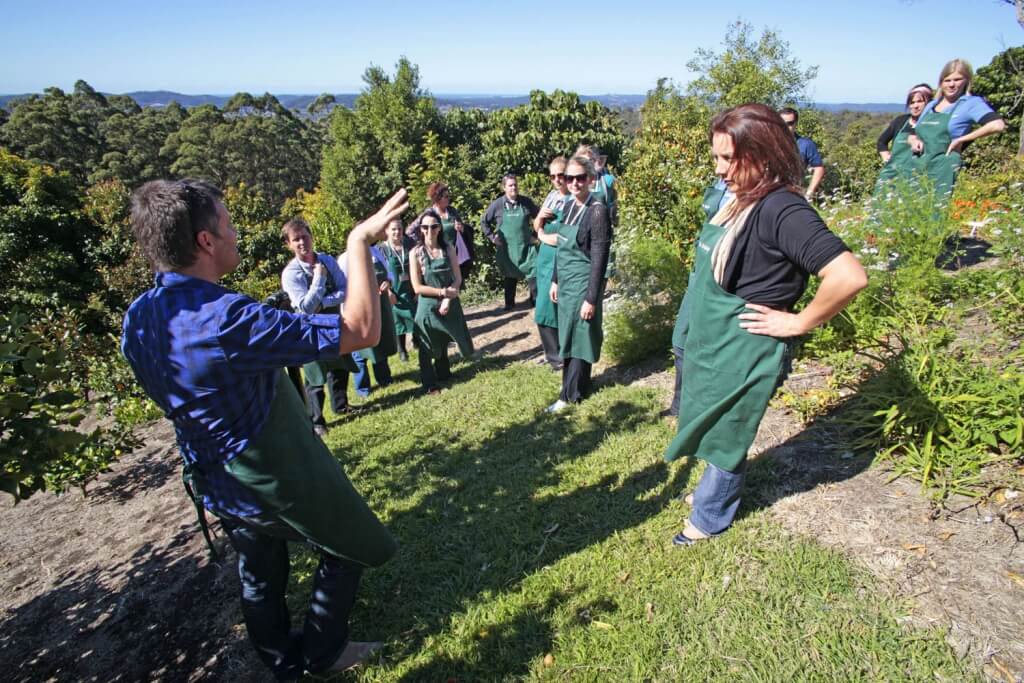 Foodies can sharpen their culinary skills from a surprisingly large array of Asian-inspired cooking schools, including Spirit House, established 20 years ago and joined by Wasabi, Tamarind and Red Hot Chilli Pepper. If you don't fancy cooking, sit back and enjoy the celebrated cuisine of award-winning chefs like Peter Kuruvita (Noosa Beach House), Cameron Matthews (Long Apron) and Zed Gilbert (Wasabi).
Visit visitsunshinecoast.com
Rene Young is a Brisbane-based writer who travels the world together with her husband and two children, documenting the exciting things they see, do and eat on her blog, togetherweroam.com.au.
[Photos: Visit Sunshine Coast]
Wallaroo Shores (South Australia) – Kristen Byass and Mel Zahorujko of The Adelaidian
Wallaroo Shores will be the hottest South Australian holiday destination within a year's time, thanks to a $40 million hospitality complex project run by Monopoly Property Group. The real estate development company are due to transform this Yorke Peninsula beachside town into a top destination, taking advantage of the absolute pristine charm of this hidden treasure.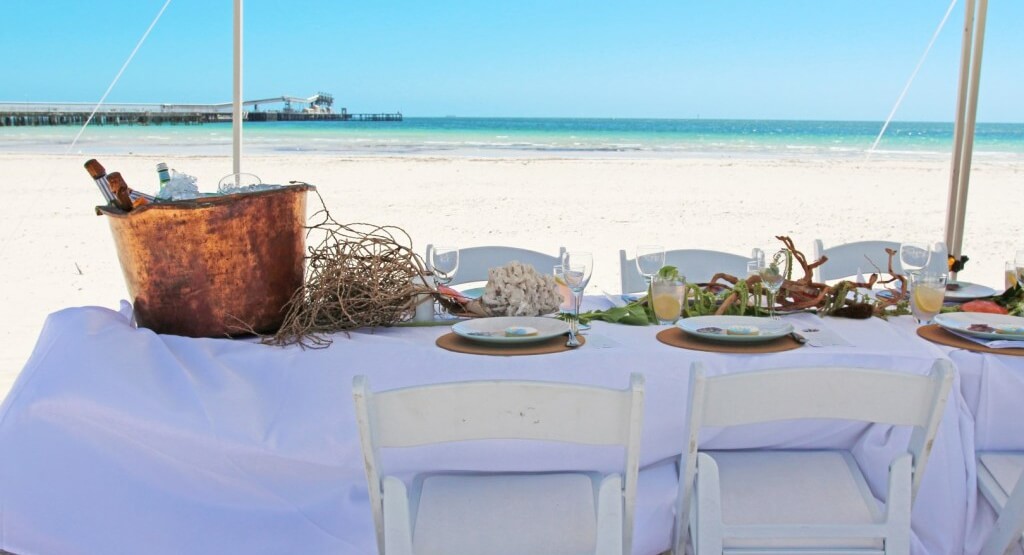 With crystal clear blue seas and 3 stunning main beaches in an ethereal location of natural wonder, it's no surprise the seafood at Wallaroo is as fresh as it gets. Blue Swimmer Crab is a notable speciality, farmed right from the shore and served in minutes to ensure a freshness of crab like no other. Try it with gourmet crab mustard on crunchy sesame crackers – this canapé dish is an absolute treat alongside a bottle of sparkling!
Located 160 kilometres northwest of South Australia's capital city, Adelaide, Wallaroo is part of the 'Copper Coast' region, which consists of neighbouring hotspots such as Moonta and Port Hughes. Wallaroo gourmets also source their goods from these surrounding Yorke Peninsula destinations, offering the likes of succulent Copper Coast chargrilled lamb and Spencer Gulf Kingfish. Due the close proximity of great farming locations, the food here is always served at its freshest.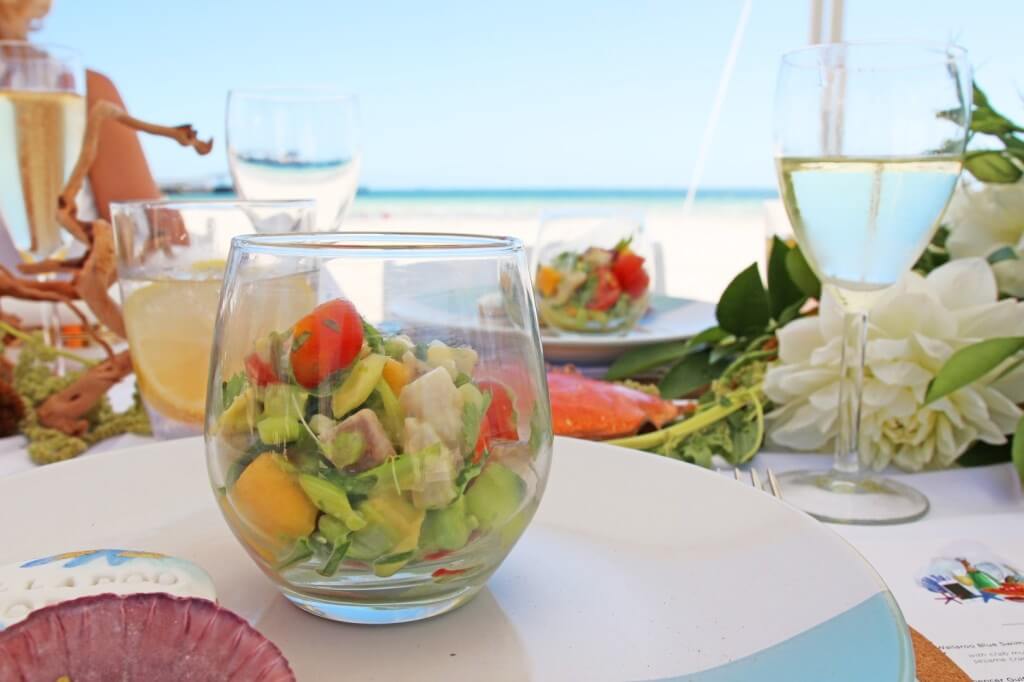 So sample the local produce, enjoy the breathtaking beaches, even try your hand at fishing, diving or navigating the local walking trails and historic venues – Wallaroo certainly holds a little something special in South Australia.
Visit wallarooshores.com.au
Kristen Byass and Mel Zahoruj run the popular online lifestyle magazine theadelaidian.net, covering everything from designer runway shows and restaurant launches to music reviews and local events.
Great Southern Region (Western Australia) – Nita Teoh of Perth Walkabout
Albany is a well-known coastal destination in the Great Southern Region of Western Australia, famous for its natural attractions such as The Gap, Rock Bridge and Blow Holes, and the nearby Stirling Range and Porongurup National Parks. It also offers a smorgasbord of local produce offerings, as a mecca for foodies and wine connoisseurs alike.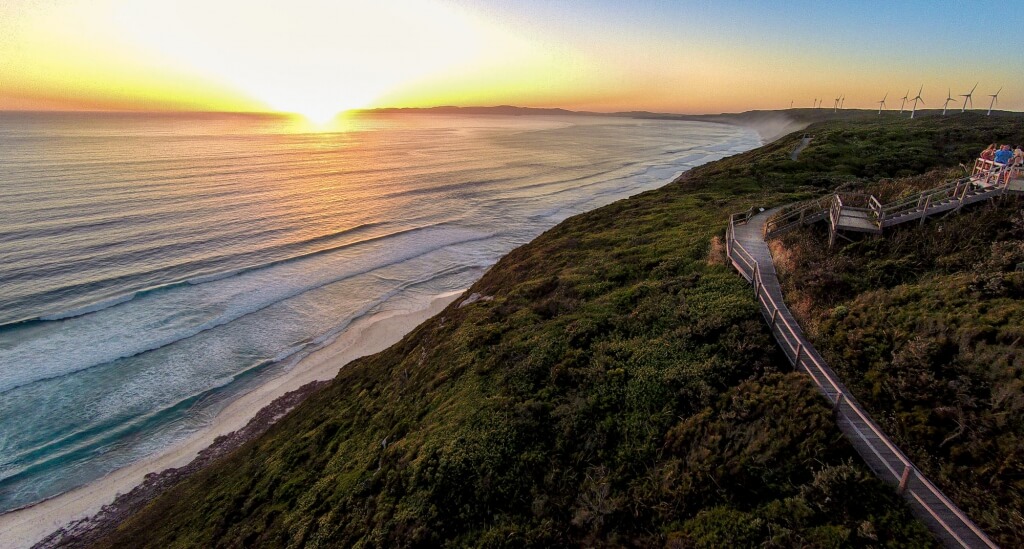 Kick off your stay with visits to the weekend Albany Farmers Markets and the Boatshed Markets, a food lover's hub which will provide a window into the growing number of local taste delights.
For wine lovers, sample a drop and buy a bottle or two from boutique wineries belonging to the Great Southern Wine Producers Association, which showcases the extensive range of wines this region has to offer.
For a pleasant food pit stop during the day, visit the Bay Merchants Café and Store across the road from iconic Middleton Beach. The Bay Merchants use a unique cross section of local produce in their meals, including Over the Moon Organics dairy products, and fresh locally caught trout and meats from the area.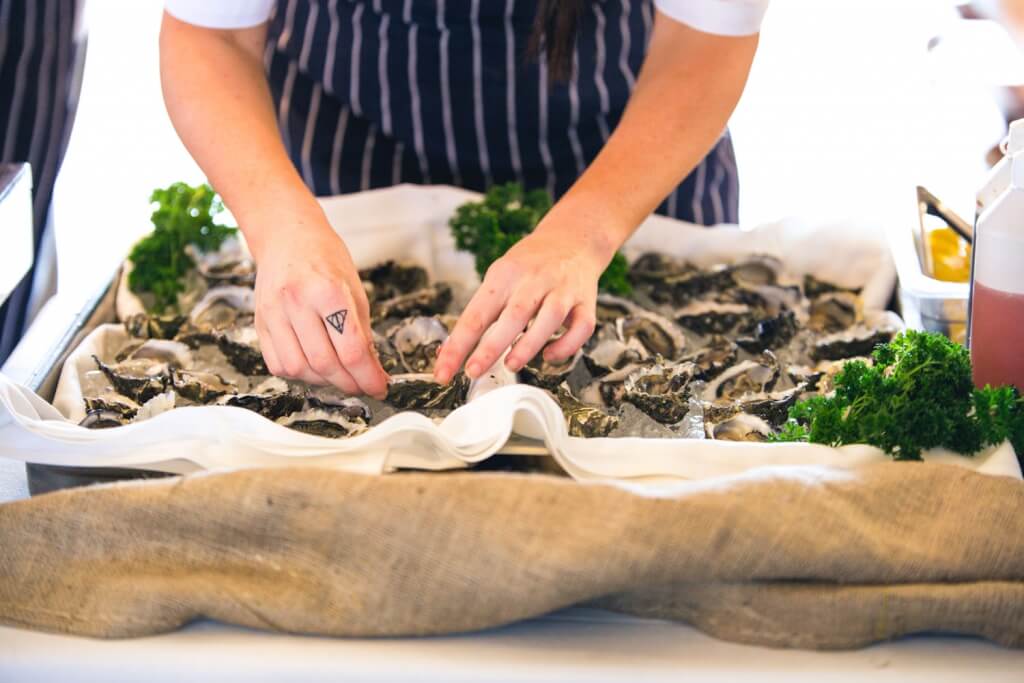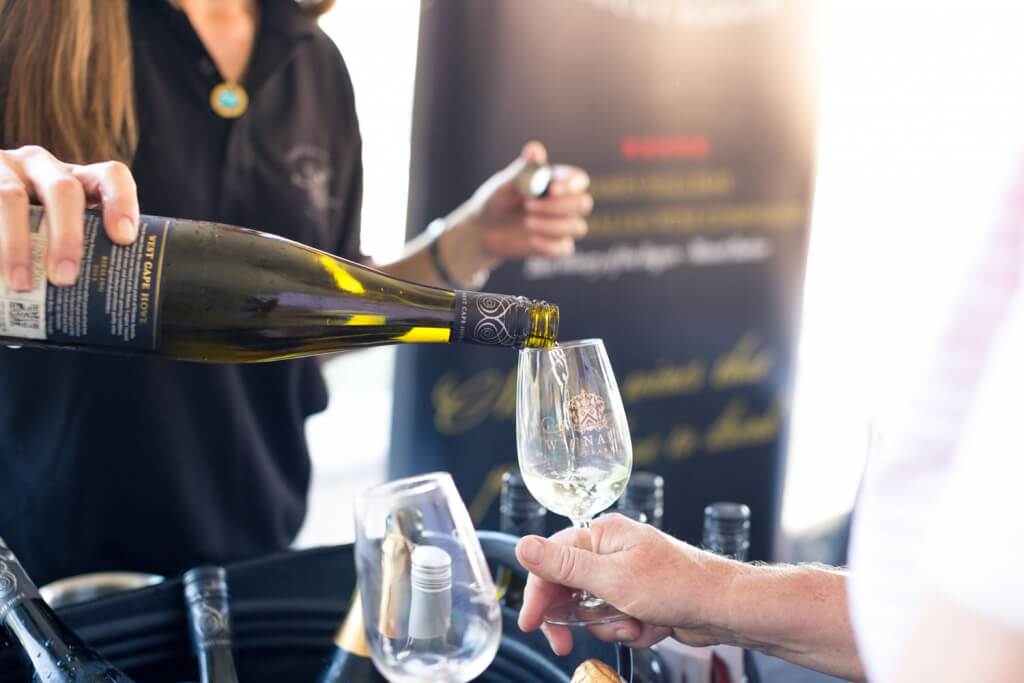 Further afield, take a scenic drive to visit surrounding restaurants, wineries, breweries and farms around Albany. Get an antioxidant boost and enjoy some luscious blueberries from the Eden Gate Blueberry Farm all at once!
If time permits, visit the nearby town of Denmark, situated less than an hour away from Albany and equally blessed with spectacular landscapes and a wide selection of fresh boutique produce.
Visit australiassouthwest.com and albany.wa.gov.au
Nita Teoh has the local scoop on the best food, hottest events and most picturesque places around Perth and Western Australia at perthwalkabout.com. Follow her on Twitter.
[Photos courtesy of the City of Albany]
Coal River Valley (Tasmania) – Andrew and Karen Strikis of Two Clowns Tripping
Don't let the name fool you! With rolling hills of bright white poppies, gently nodding sunflowers and orchard boughs laden with cherries of the richest vermillion, the Coal River Valley is a rainbow of colour.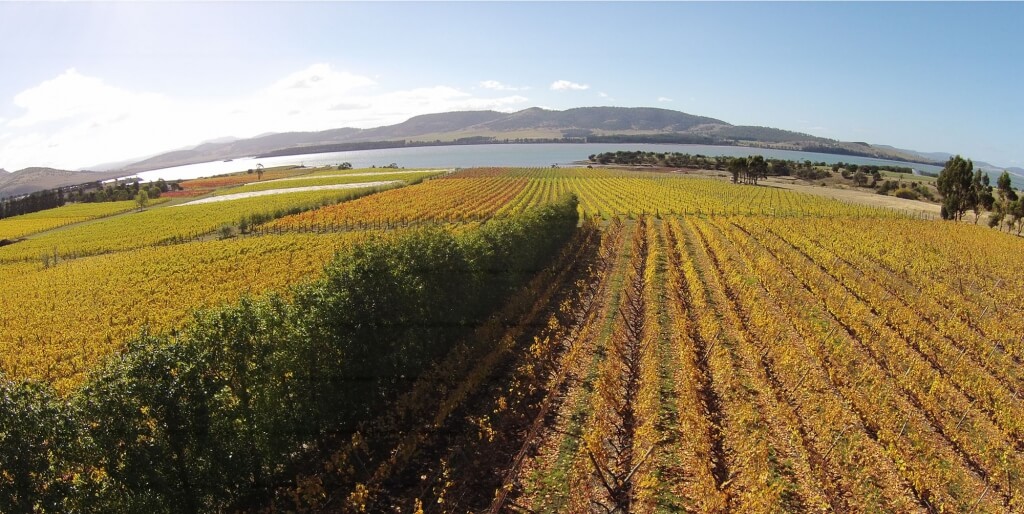 Incredibly, the gateway to this fertile valley is a mere 15 minutes from Tasmania's capital, Hobart. That perfect balance between rural solitude and proximity to modernity is what attracted us 10 years ago, and it has been exciting to see so many new chefs, vignerons, fromagers, brewers and distillers also choose to base themselves in the Coal River Valley.
Variation in terroir is a key factor, as evidenced by the many wineries – from the prized Rieslings of Pooley Wines, steeped in convict heritage, to Domaine A, where Cabernet Sauvignon grapes thrive under Tasmania's extended summer daylight.
Gastronomes are equally as lucky, with restaurants such as Frogmore Creek and Riversdale Estate making the most of the incredibly diverse, high-quality local ingredients. There's the boutique smoked brie from Wicked Cheese, as well as Coal River Farm's bespoke chocolate truffles (where the children can pick their own fruit and pet the farm animals) and plump oysters freshly harvested from Barilla Bay. Or perhaps some traditional greengage jam from the Richmond Jam Maker?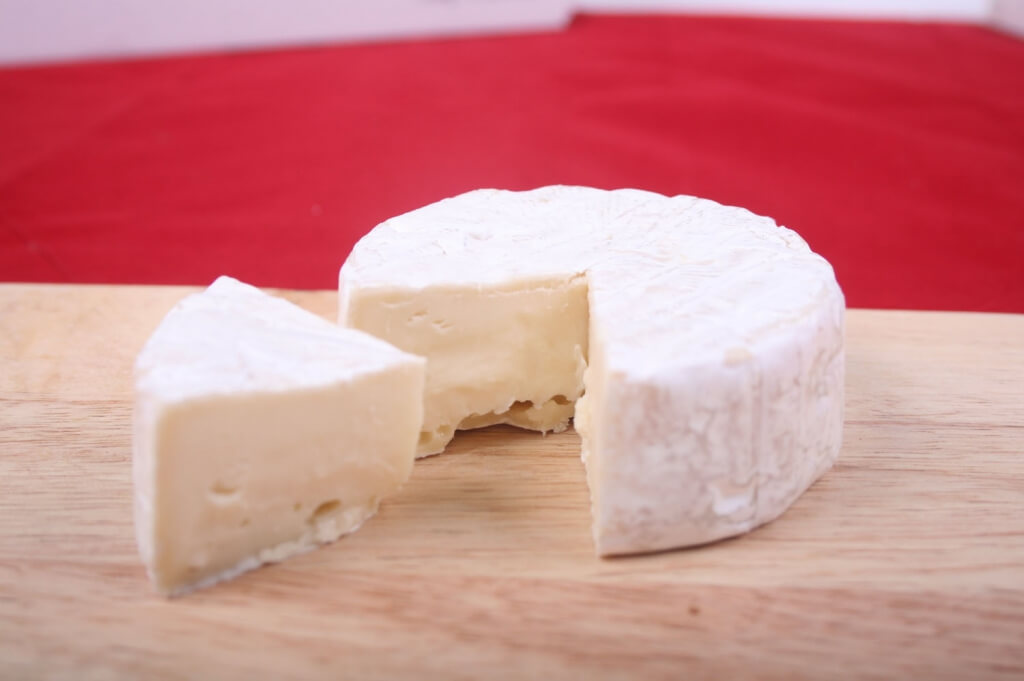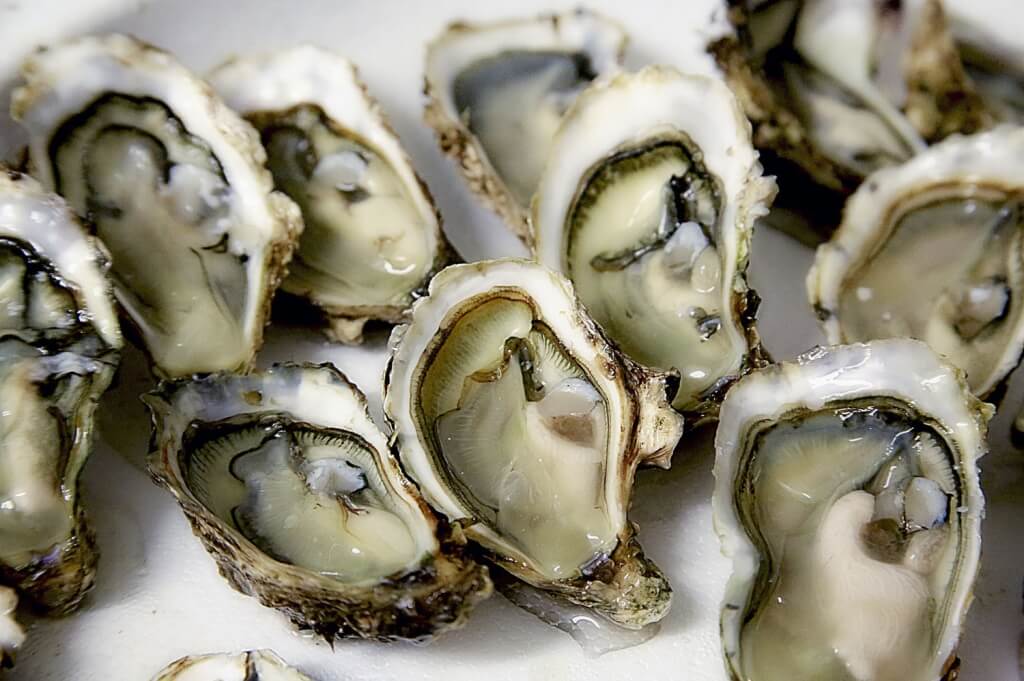 Whether it's a destination in itself, or a clever detour on your drive north to Launceston, it's easy to see why this valley has emerged as one of Tasmania – and Australia's – most exciting foodie hotspots.
Visit ccc.tas.gov.au
Andrew and Karen Strikis started their site as a simple travel blog for friends and family, but it has evolved into so much more. Food is the focus, and through their travels both locally and abroad, they bring you the best, the worst and the downright bizarre from around the globe. Follow along at twoclownstripping.com
High Country (Victoria) – Paul Kristoff of The City Lane
When people visit Melbourne and think of day trips, the excellent Yarra Valley and Mornington tend to be first on the list. There are, however, so many more options for those wanting to discover a different Victorian micro-region.

Located just a 3-hour drive from the centre of Melbourne, Victoria's High Country offers something for everyone, especially fans of good food, drink and the great outdoors. King Valley is home to numerous boutique wineries, including the fantastic Dal Zotto, home to the first Australian-made Prosecco and very tasty Italian food.
Just north of King Valley is the small town of Milawa, which is a must-visit destination for gourmands. The so-called "Milawa Gourmet Region" is full of shops selling local artisanal produce from producers like Milawa Cheese Company and Brown Brothers Wines.
Travel a bit further northeast, and you'll find yourself in Beechworth. Visit the old Beechworth gaol to see where Ned Kelly and his gang were once held captive, before heading to Bridge Road Brewers to sample some of Victoria's best craft beer. For a meal you won't forget, check out the highly awarded Provenance, Michael Ryan's two-hatted, Japanese-influenced contemporary Australian restaurant.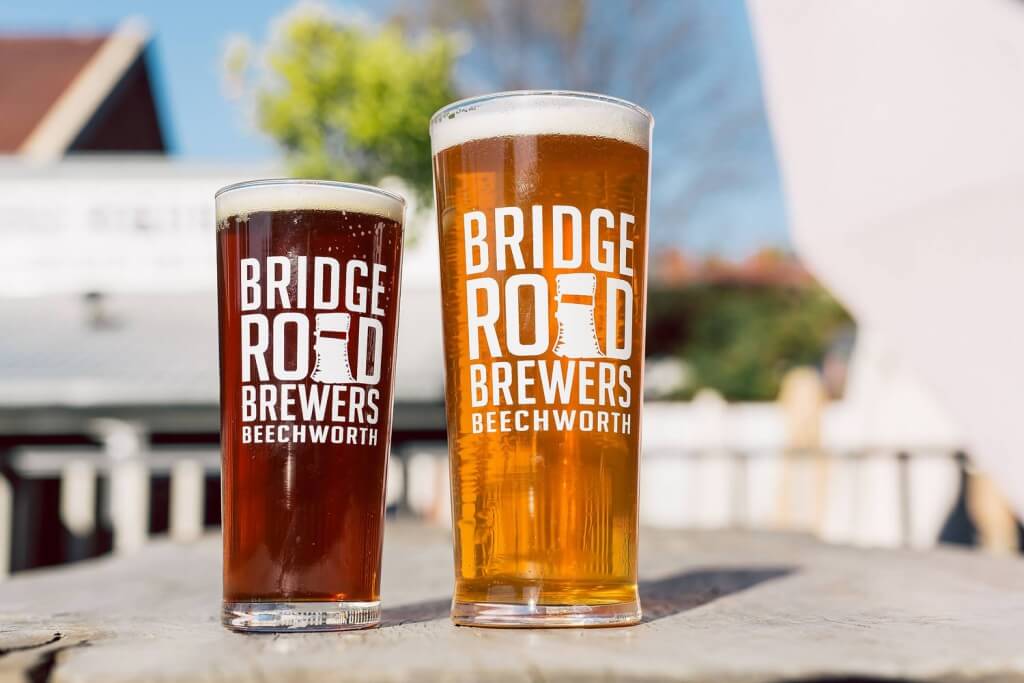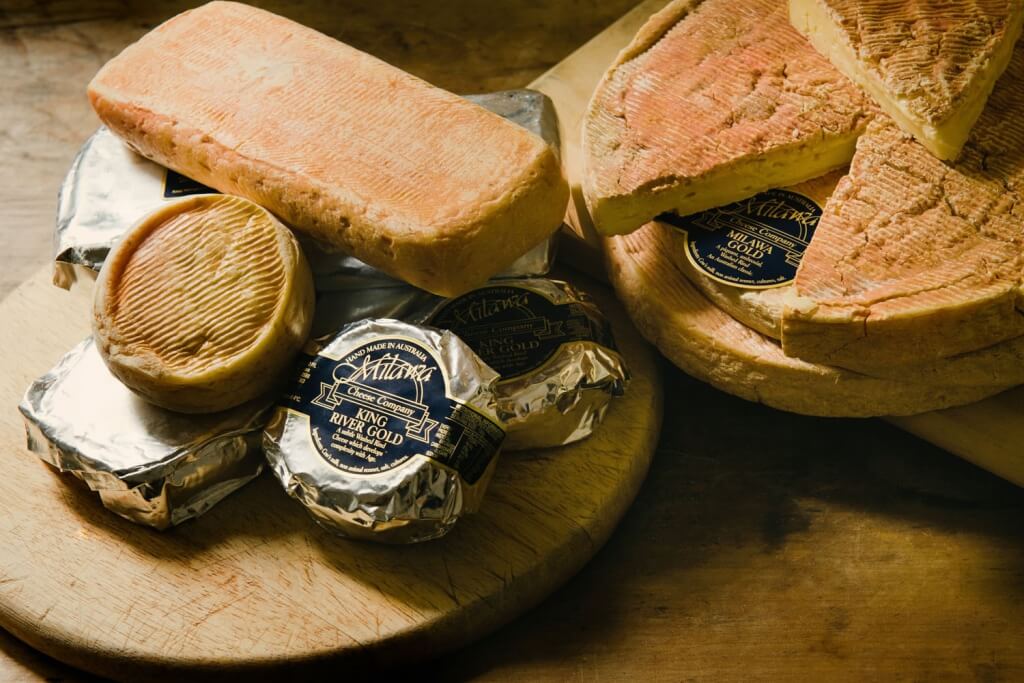 Head south and you'll find Bright, a picturesque town at the foothills of the Victorian Alps. Spend a day bushwalking through the mountains and taking in nature before visiting the Bright Chocolate factory shop. Take in some live music and a drink at Bright Brewery, then head to Tani Eat & Drink for some of the best food in this part of the world.
Visit victoriashighcountry.com.au
Paul is the editor-in-chief of Melbourne-focused food, travel and culture online magazine The City Lane, and has an unrelenting desire to explore the world, discovering great food and inspiring others to "travel like a local". Find out more at thecitylane.com and brunswickbeercollective.com, and follow The City Lane on Instagram/Twitter/Facebook.
Australia is blessed with wonderful local produce and a proliferation of foodie hotspots. How important is it for you to experience a destination through its food when you travel?