';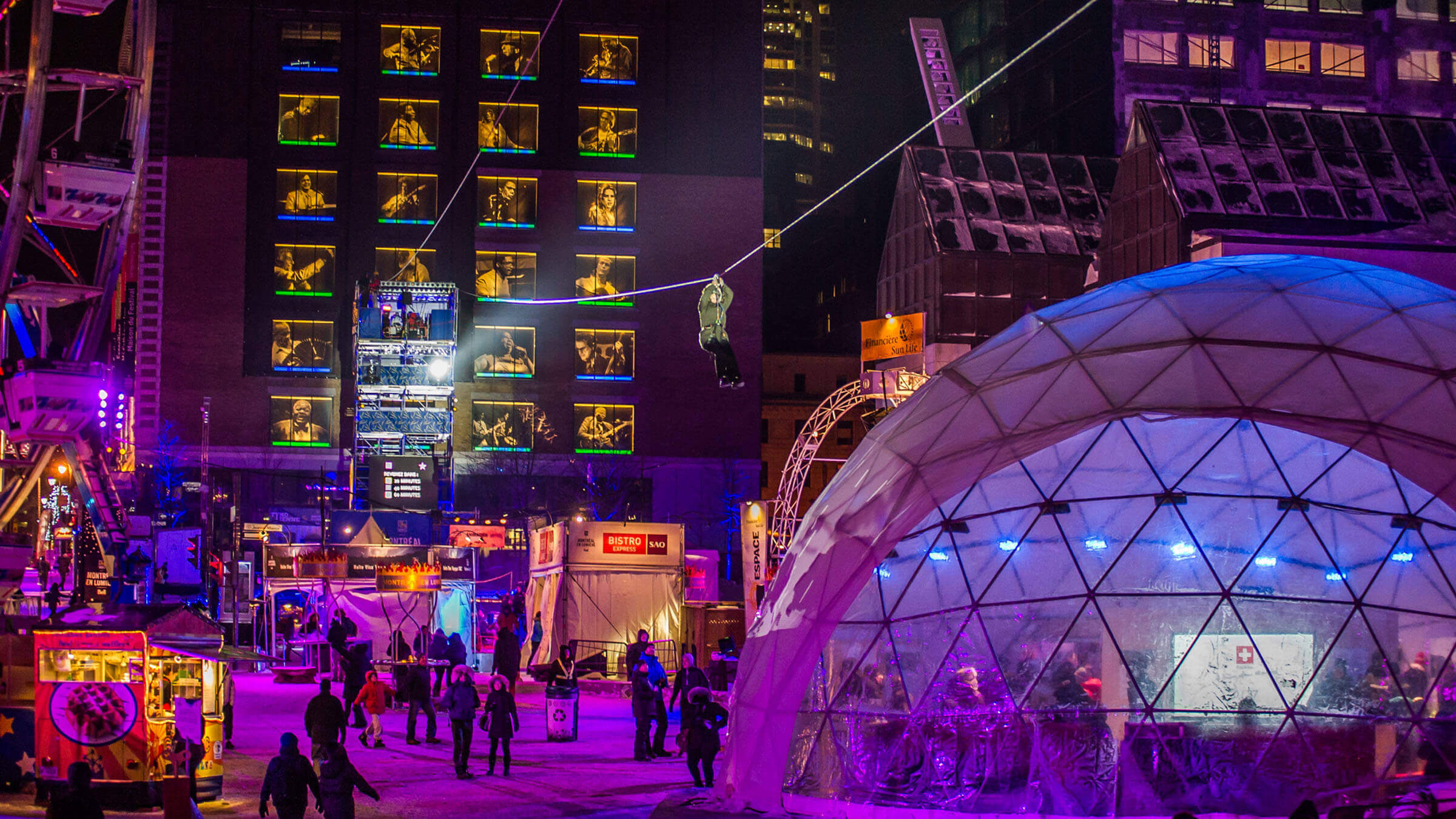 ;
There's no better cure for the January chills than to plan a fun getaway for February. These are our top 5 picks for festivals next month.
Austin Oyster Festival
Austin, USA
27 February
A hippie haven in cowboy country, Austin is a quirky, creative hub for everything from musicians to tech startups and hardcore foodies – and, for one day in February, seafood lovers. Though not exactly coastal, the Texas capital isn't all that far from the sea, meaning Gulf and East coast oysters arrive fresh by the bucketful for this gourmet event.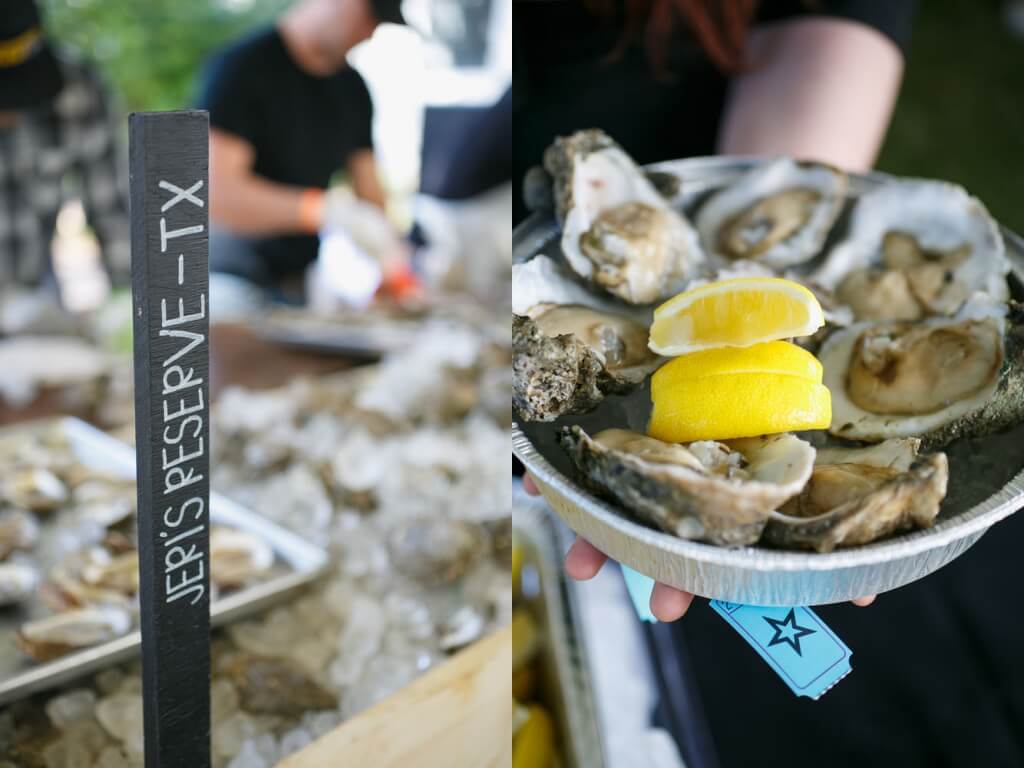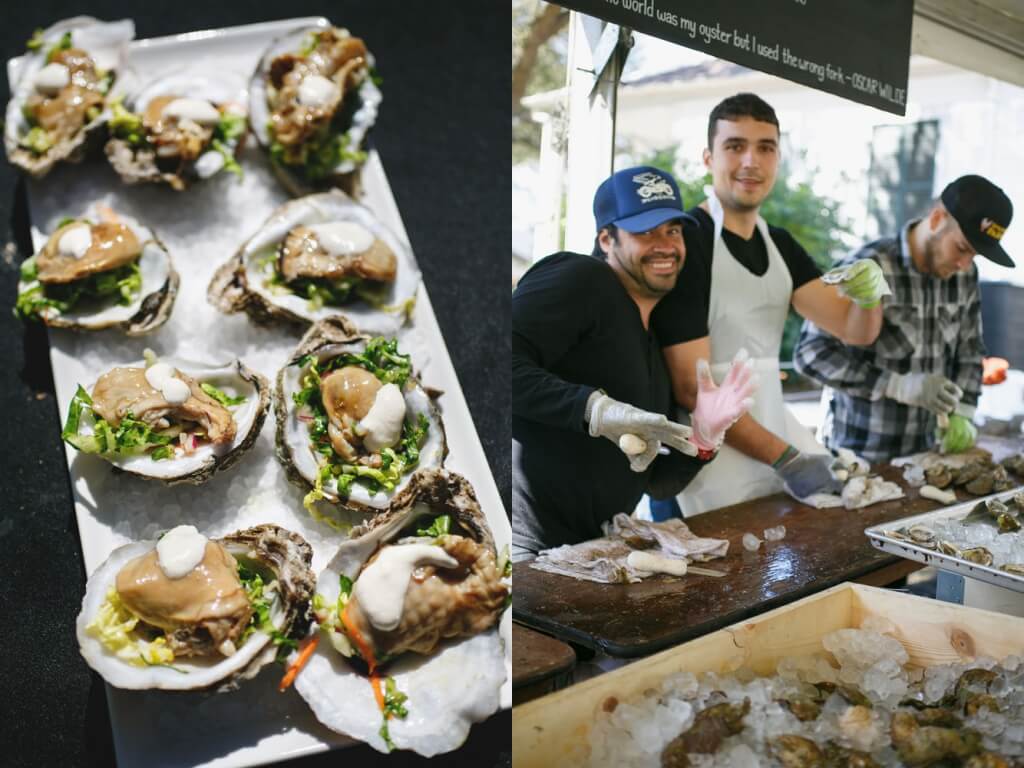 For 2017, Chef Chris Bauer of Eddie V's will be serving up more oysters than you can shake a stick at in more ways than you thought possible – fried, grilled, roasted, on the half shell, in gumbo, on Po' Boys; the list goes on. Visitors can wash down their bivalves with a variety of specialty cocktails, craft beers and select wines, all while swaying to the tunes of local crooners. This is the American South, after all, so expect a hefty helping of foot-stomping bluegrass and Cajun tunes.
austinoysterfestival.com
Montreal en Lumière
23 February – 11 March
Montreal, Canada
Canadian winters can be notoriously long, dark and cold, but Montrealers have never let that hold them back. Instead, every year they don their warmest coats and host one of the biggest, most elaborate winter festivals the world has ever seen.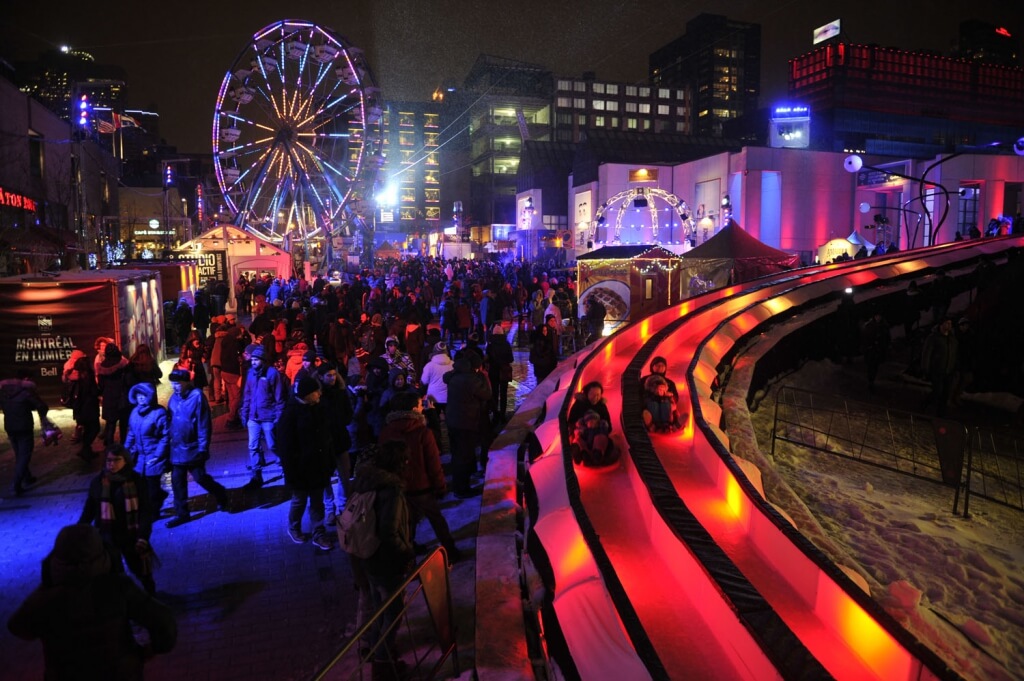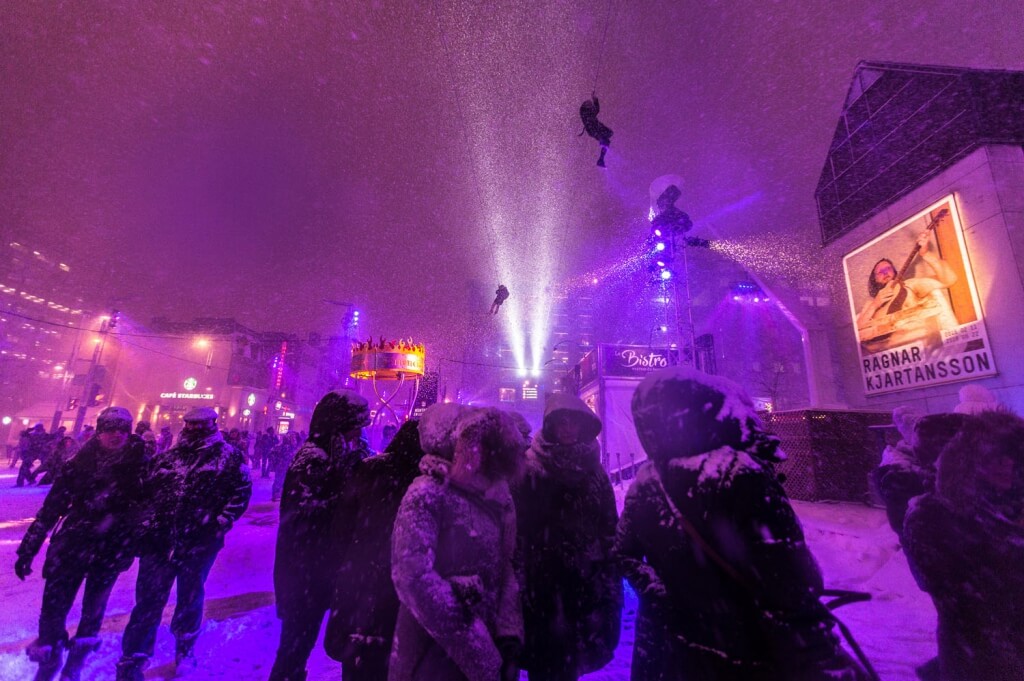 A something-for-everyone kind of event, the 2-week festival runs the gamut from food to music, family activities and art installations. Fine dining and wine-tasting functions are par for the course, with a veritable army of acclaimed local and international chefs hosting lunches, dinners, workshops and tastings throughout the duration of the festival (grains seminar or duck-tasting, anyone?); the flavours of Lyon will be the focus of this year's edition. On the entertainment front, expect a variety of theatre performances, circus acts, dinner shows and of course musical concerts featuring names like Daniel Lavoie, Benjamin Biolay and Al Di Meola.
The schedule for the popular Nuit Blanche event is still under wraps, as are the details of the outdoor site – which usually serves as a main focal point for the festival with various cutting-edge light installations – but what we do know so far sounds promising: the outdoor site will feature a bonfire of flashing bulbs that grows and burns brighter as festival-goers stroll and dance around it, creating warmth, light and music. That's certainly one way to make it through the winter.
montrealenlumiere.com
[Photos – Left: Victor Diaz Lamich, Right: Frederique Menard Aubin]
Splore
Tapapakanga Park, Auckland, NZ
17-19 February
A South Pacific beach, a picturesque natural park, a lineup of eclectic musical acts and costumes galore – this, my festival-loving friends, is where it's at.
Splore (which means "to carouse or frolic") promises to be a "boutique music and arts festival like no other". And it delivers, starting with its stage schedule of performance-based musical acts from home and abroad, both known and soon-to-be-known. Then there's the art, which includes artist-designed walking trails as well as workshops, poetry, flash mobs and things called "happenings" and "disruptions".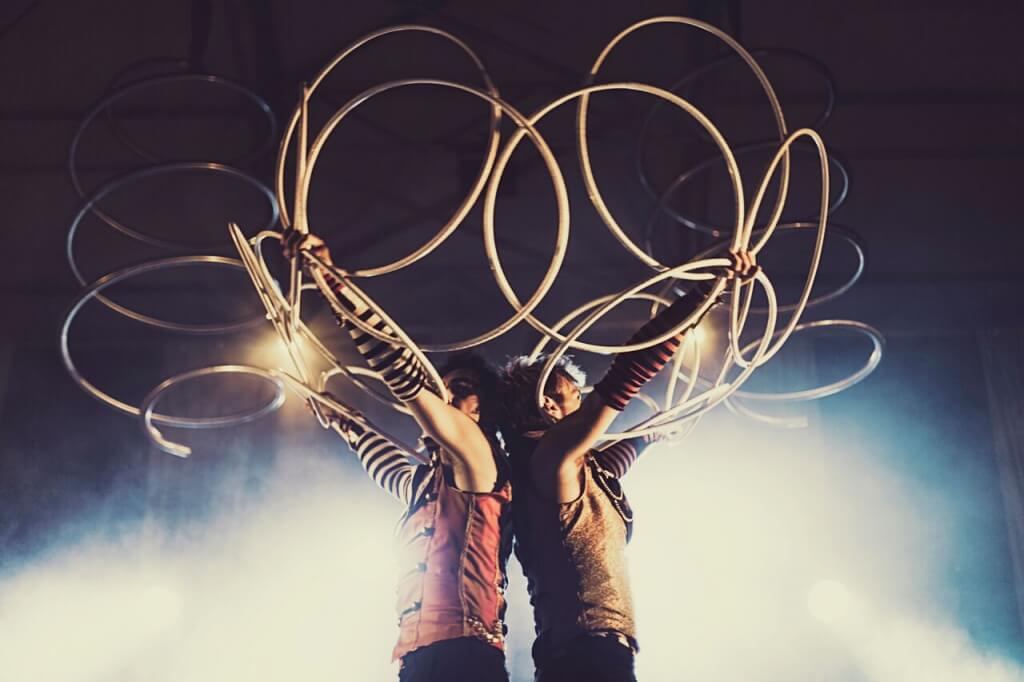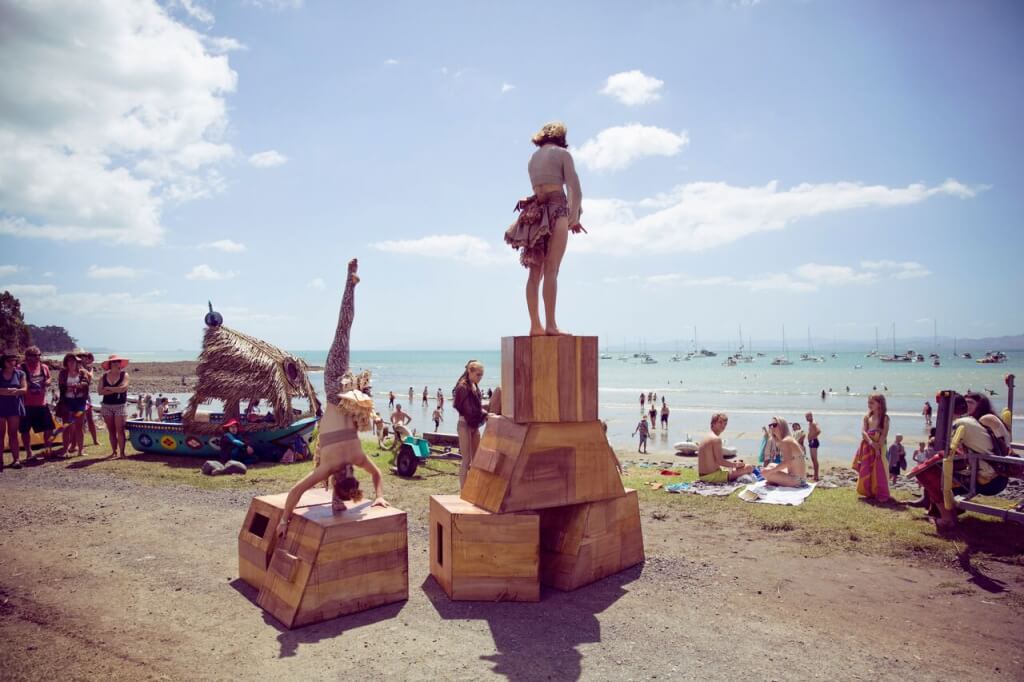 With five separate campsites and a variety of activities on offer, Splore manages to be family-friendly and fun-loving at the same time. Join a yoga session or a craft-making workshop; explore the Tapapakanga Park; hang out on the beach all day and dance all night. Whatever you do, don't forget your fancy dress costume.
splore.net
Desert Festival Jaisalmer
Jaisalmer, India
8-17 February
Pack your sunnies and sharpen your turban-tying skills – you're heading to the Thar Desert for one of India's hottest (pun intended) events of the year. It's a relatively modern event organised by the region's tourism department to bring added revenue to the area, but scoff you may not – it's still one heck of an inspiring affair. The citadel of Jaisalmer is itself a sight to behold, even more so when the city is teeming with cultural events, bazaars and people from all walks of life.
The festival opens with a ceremonial procession, featuring local clans in traditional garb riding atop camels, horses and elephants, then bursts to life with food, music, dancing, folk performances, snake charmers, fire stunts and competitions in everything from turban-tying to moustache contests. And what would a desert festival be without its guest stars: the camels? Watch them in action at camel races, camel polo matches, camel decoration contests and even camel dances. Be sure to stay until the final evening of the festival, when Rajasthani performers sing ballads and perform dances, ending the festivities with a fireworks display above the medieval fort.
jaisalmer.org.uk
Starkbierzeit
Munich, Germany
10-26 March
Referred to as "the fifth season", Munich's Starkbierzeit is like the little brother of Oktoberfest – but with less tourists and stronger beer.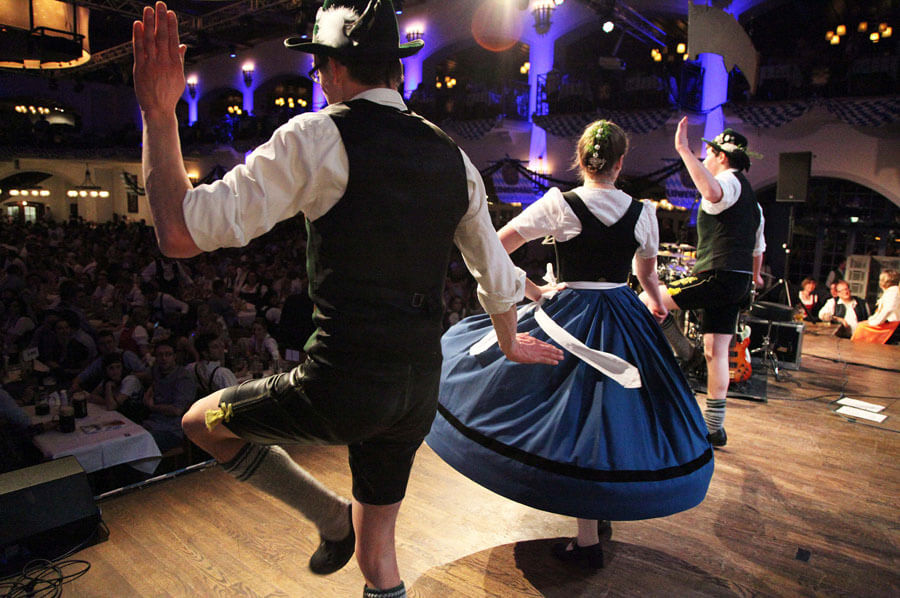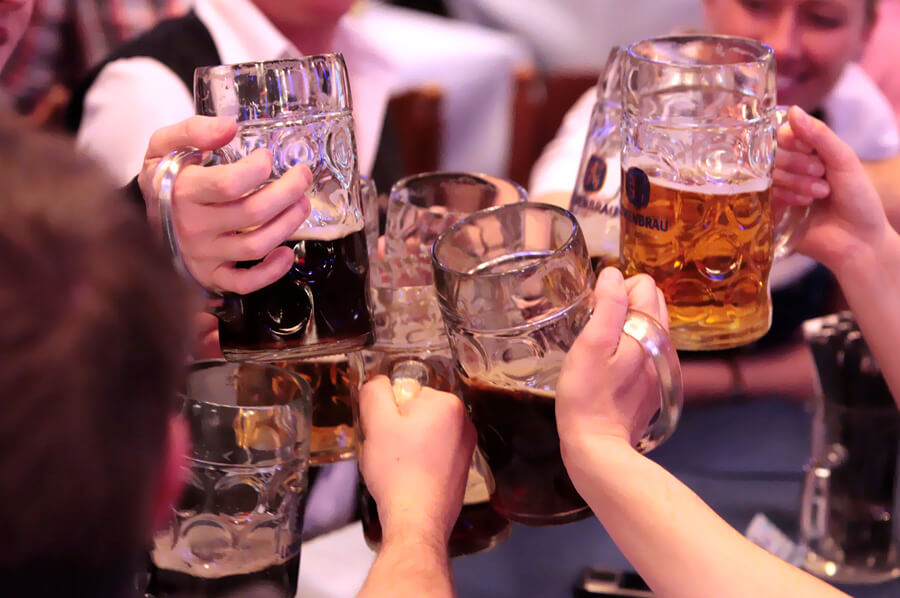 Starkbier (or strong beer, so named for its high percentage of solids) has been brewed since the 17th century when Paulaner monks would make and drink hearty doppelbock beer to ease their hunger pangs as they fasted during the austere Lent season. Today, the tradition is observed with beer-lovers and revellers gathering at the city's major breweries for live Bavarian music, food and litre-sized ceramic steins of robust suds – a knee-buckling 7% alcohol or more.
The first keg is tapped at Paulaner am Nockherberg, with other popular breweries like Löwenbräukeller and Augustiner-Keller hosting their own festivities.
bavaria.by
Are you excited about discovering the world's most inspiring events this February?