';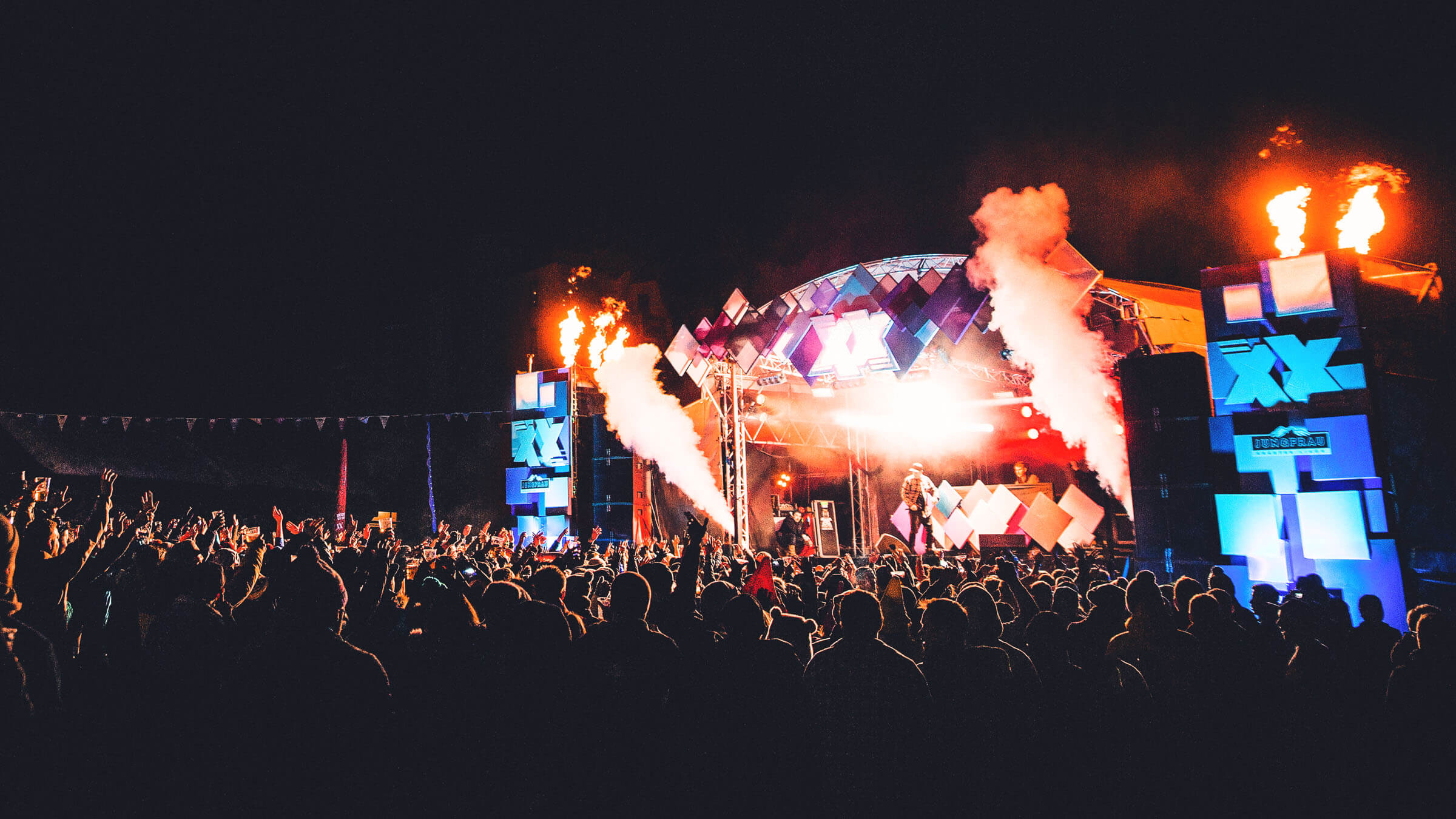 ;
Canada Blooms
9-18 March, 2018
Toronto, Canada
It's about time we waved goodbye to winter, amiright? Put snow and ice in your rearview mirror and drive on into spring at this fantastic floral festival.
It's impossible not to be enchanted here, with top garden designers, landscape architects and builders from Canada and abroad putting their best green thumbs forward and competing for prestigious awards across a number of categories, from flower arranging to horticultural design. Festival-goers can browse the exhibitions and displays, join garden tours, attend seminars and workshops, and peruse the Ontario Flower Market. The sheer array of botanical imagination on display at this event draws over 200,000 visitors each year, with the 2018 theme, "Let's Go To The Movies", drawing on the magic of the silver screen.
canadablooms.com
Wildfoods Festival
10 March, 2018
Hokitika, New Zealand
Chocolate beetles, colostrum cheesecake and the mysteriously named "mountain oysters" (spoiler alert: they're lamb testicles) – these aren't your everyday eats.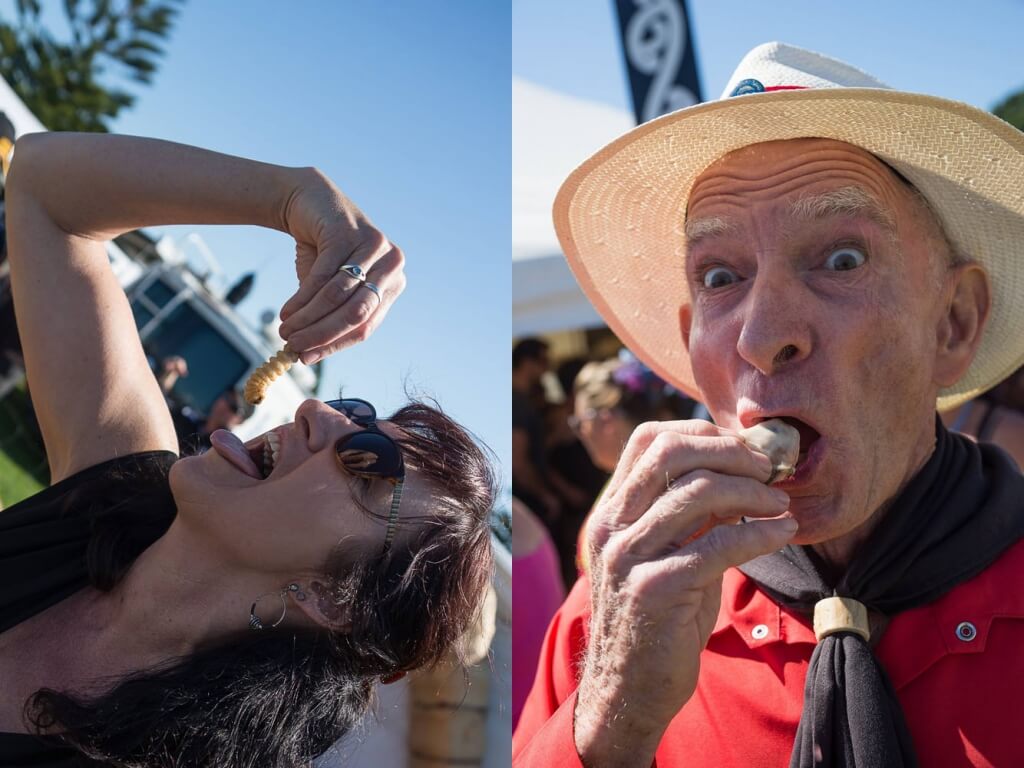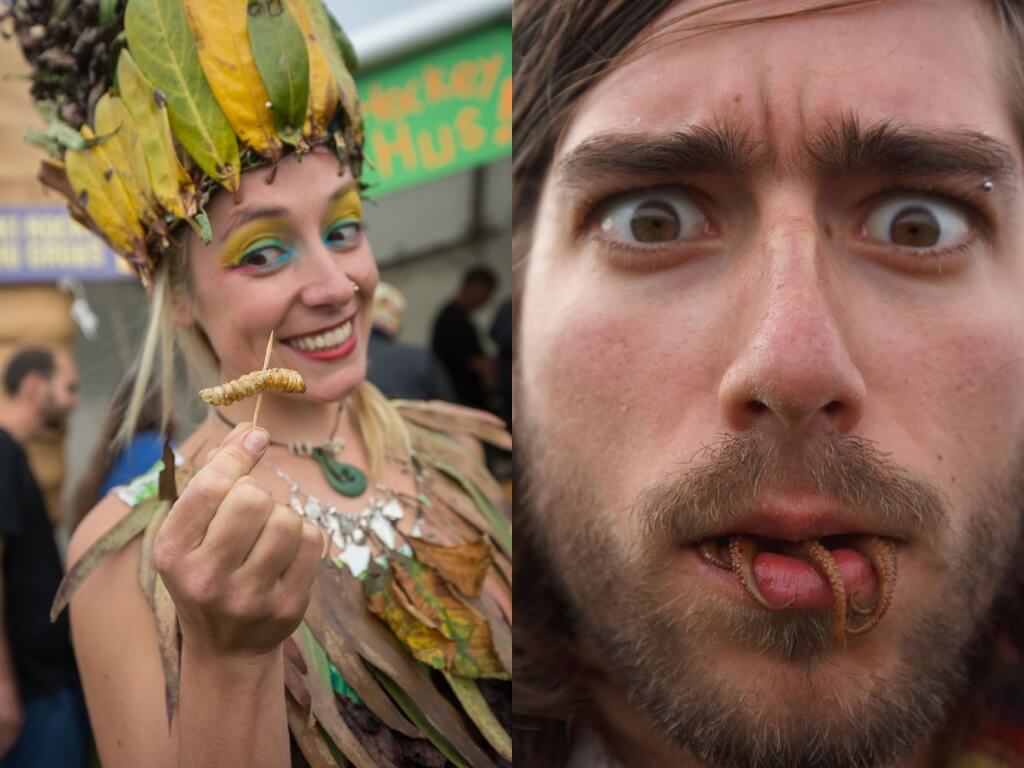 Running since 1990, Wildfoods was born to highlight the indigenous treats of New Zealand's West Coast – some more adventurous than others. Along with several eyebrow-raising menu items from far and wide (scorpions and fish eyes, anyone?), visitors can sample more familiar specialties like marinated tuna and gourmet sausages. Festival-goers can also sink their teeth into all manner of side activities, like cooking demonstrations, lots of live musical acts, stand-up comedy, a Kids Corner for the little ones, and a wacky "Feral Fashion" contest.
wildfoods.co.nz
Vive Latino
17-18 March, 2018
Ciudad de México, Mexico
Rock up, rock out, rock on – that's all you need to do at this annual fiesta of rock en español.
Vive Latino is one of the world's most prominent festivals of contemporary Latin American musicians, bands and singers. Although – obviously – rock plays a central role, there's also a heavy presence of ska and reggae in the line-up, along with a scattering of international artists; 2018 will see big names like the Gorillaz. Expect big crowds (upwards of 80,000 attendees each year), as well as a side programme of street art, graffiti, slam poetry, dance and street theatre. And whatever you do, plan a couple of days for sightseeing in beautiful Mexico City.
vivelatino.com.mx
Snowboxx
17-24 March, 2018
Avoriaz, France
Canada may be blooming, but the snowy French Alps are booming with skiers and snowboarders desperate to catch the last runs of the season – and one of the coolest parties around.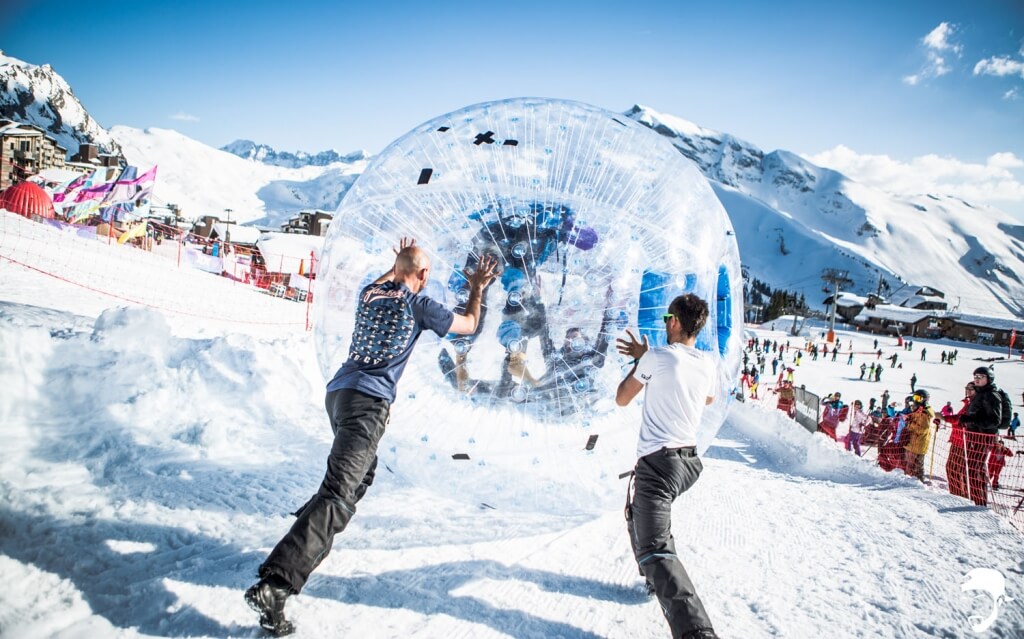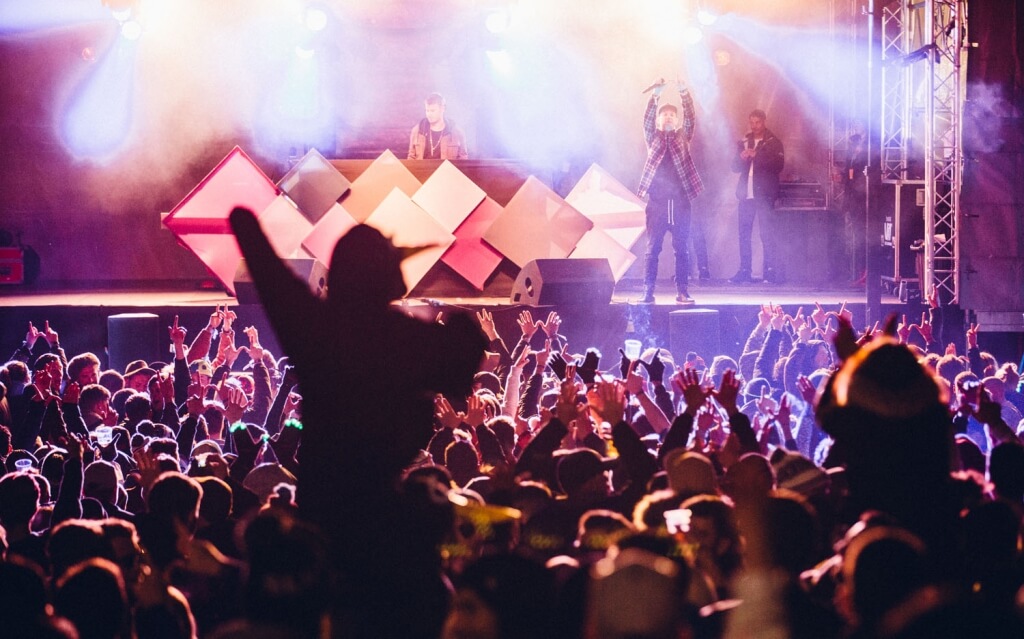 The biggest draw at this snow-capped event is undoubtedly the line-up, this year featuring Fatboy Slim, Loyle Carner and a Chase & Status DJ set, among others. They can be caught in action at no fewer than 6 stages, from the main arena in the middle of the mountains, to the late-night venue Downtown in the ski resort valley, and the peak-hopping pop-up "Rock the Pistes" stage, with equipment and artists helicoptered to a new remote location every day. There's even an Igloo Stage carved into the slopes. When you're not hitting the pistes or the performances, be sure to join the epic snowball fights, slide into the icy skim pool on the vehicle of your choice, tuck into a bottomless Champagne brunch, have a chuckle or two at Altitude Comedy events, or try a bit of human bowling. If you're bored at this festival, you're doing it wrong.
snowboxx.com
Splashy Fen
29 March – 1 April, 2018
Underberg, South Africa
Join the pilgrimage of dedicated SA music lovers to beautiful Underberg for the country's longest-running outdoor music festival.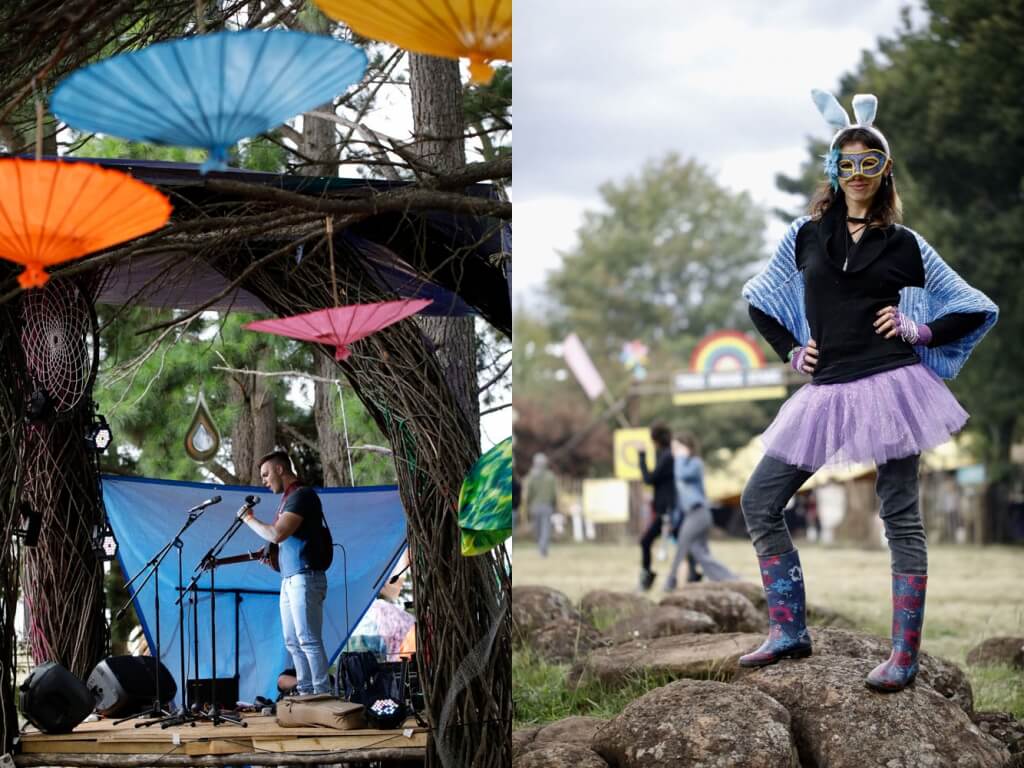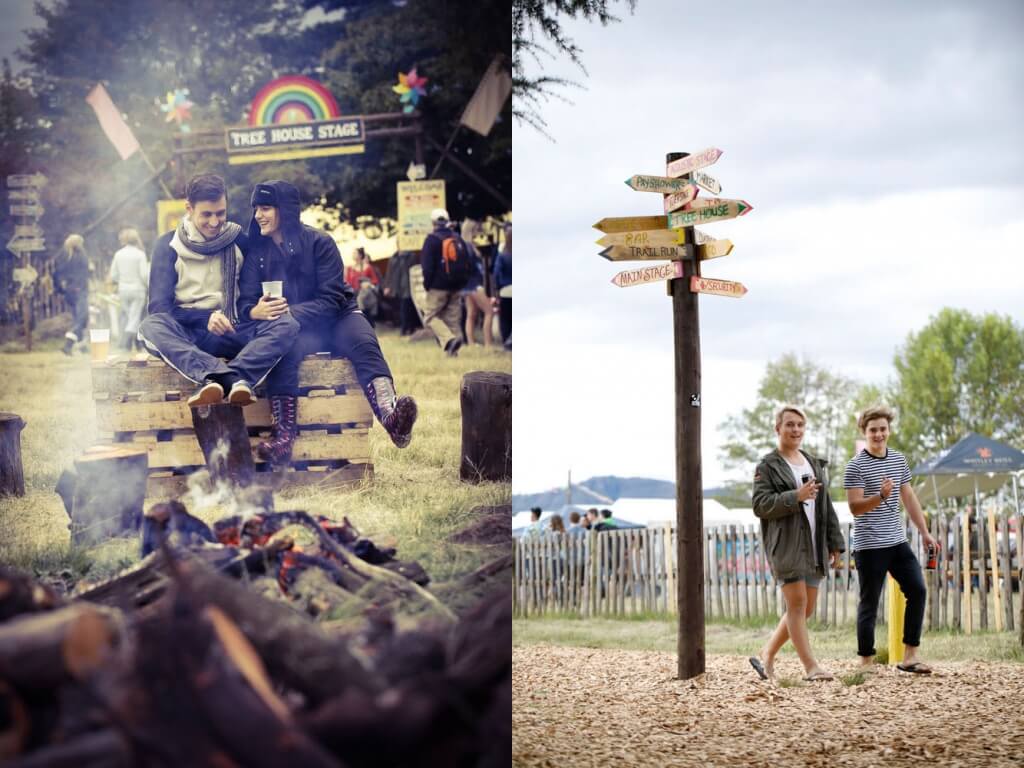 Dating back to 1990, when the whole grassroots festival was running on one tractor-powered generator, Splashy Fen takes its name from its picturesque farm location. As such, the festival is all about the outdoor experience – rife with breathtaking mountain vistas, natural amphitheatres, a winding river and a strong camping element. The musical emphasis here is on home-grown talent from across South Africa, with tunes spanning a wide range of genres that includes traditional African music, indie, blues, rock and techno. Eco-focused and family-friendly, the festival even provides free daycare/entertainment for the little ones, from puppet shows to story time and craft activities.
splashyfen.co.za
Check out our handy Events Tool for more festival highlights around the world in February, March and beyond.