';
;
Whether you're welcoming winter at a ski-slash-comedy fest in the Austrian Alps, or waving it goodbye from an EDM dance party on a Brazilian beach, here's where to be in December.
The Big Design Market
Melbourne and Sydney, Australia
25-27 Nov (Sydney), 2-4 Dec (Melbourne)
Just in time for the gift-giving season, Australia's premier design show kicks into high gear, showcasing fashion, furniture, homeware, lighting, children's products and more. A fun time for the whole family, kids can take advantage of free creative activities, while adults can sit in on workshops hosted by special guest designers.
thebigdesignmarket.com
Art Basel Miami
Miami, Florida, USA
1-4 December
The art fairs are overwhelming, the parties legendary, the money free-flowing. But it's not all big wig collectors and procurers with deep pockets – the average art-curious visitor at Art Basel Miami can gravitate towards more than 25 satellite fairs if they're not yet feeling ready for the main to-do at the Miami Beach Convention Center. Aqua, Verge, NADA and Pulse fairs all come highly recommended for newbies and more avant-garde types.
artbasel.com
[Photo: Art Basel]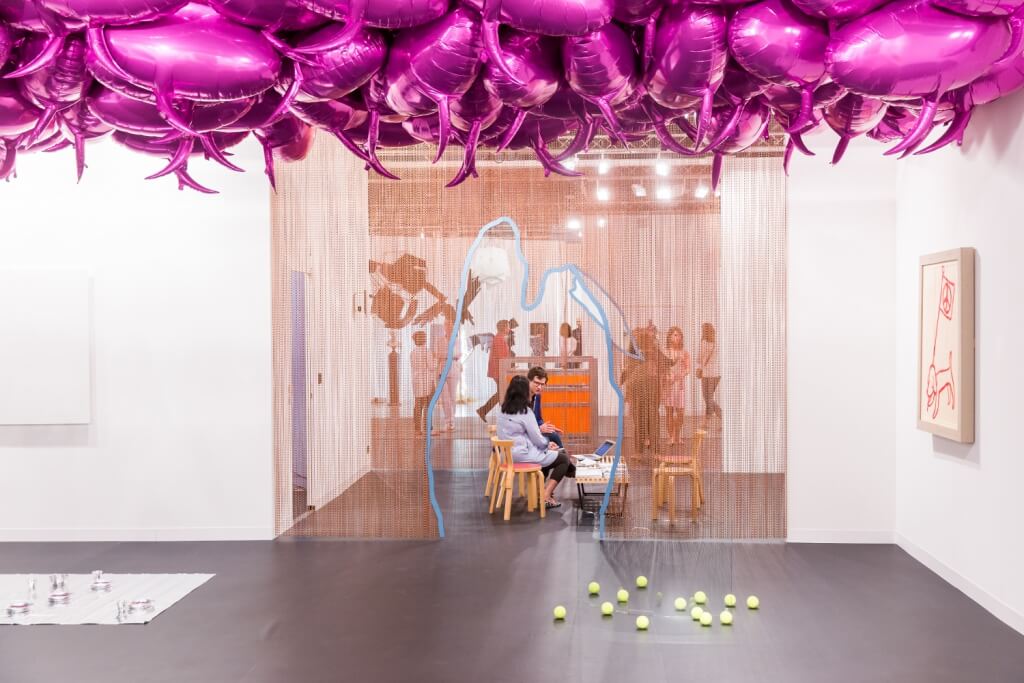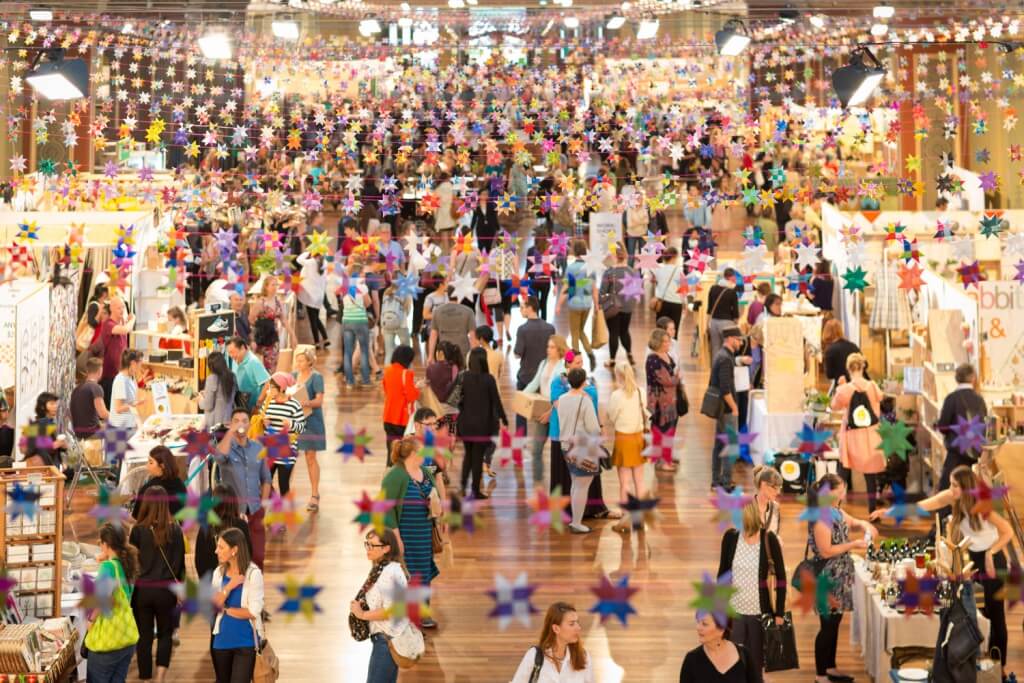 Paris International Fantastic Film Festival
Paris, France
6-11 December
Fans of fantasy and horror have come to the right place. Now in its 6th year, PIFFF will be screening international blockbusters along with foreign-language and French cinema flicks at the historic Max Linder Panorama theatre.
http://www.pifff.fr
Salsa World Championships
Atlanta, Georgia
9-10 December
The biggest names and fastest feet in the salsa world head to Atlanta for the most prestigious event of the year. Exclusive workshops and fierce dance competitions rule the day, until top-notch Latin DJs take over and keep the spicy beats pounding at the official nightly after-parties.
worldsalsachampionships.com
L'Escalade
Geneva, Switzerland
9-11 December
This, Geneva's largest festival, centres around – what else? – chocolate. Born more than 400 years ago, when an attack by the Duke of Savoy was supposedly defeated when a housewife poured boiling soup over a soldier's head and hit him with her cauldron before raising the alarm in the city, this festival sees revellers smash giant chocolate cauldrons that are filled with marzipan sweets and other candies. Other traditions include sipping soup and mulled wine, giving money to costumed children who go door-to-door singing, teenagers holding battles with eggs, shaving cream and flour, a grand historical procession and a wildly popular 8km race.
1602.ch
Big Mountain Music Festival
Phetchaburi, Thailand
10-11 December
Due to surging visitor numbers that have turned this small event into one of the biggest musical happenings in Southeast Asia, they've had to move from the original Big Mountain (Khao Yaiy) to the Kaeng Krachan Country Club Phetchaburi, which houses 9 stages hosting 200 acts during the event. Here, popular Thai genres like Luk-Thung country music and Moh-Lam folk ditties combine with rock, pop, electronica and indie tunes, spanning acts both local and international for a festival with wide appeal – but a strong sense of place.
facebook.com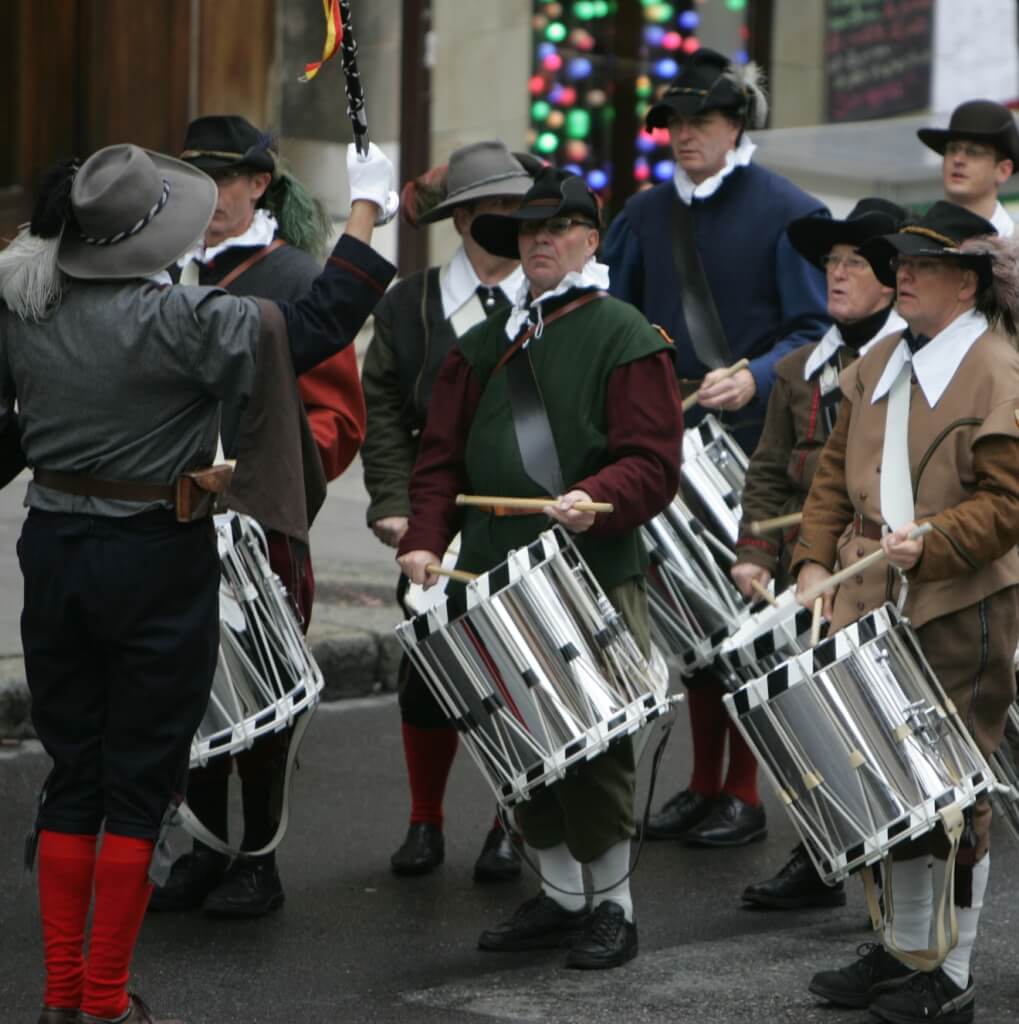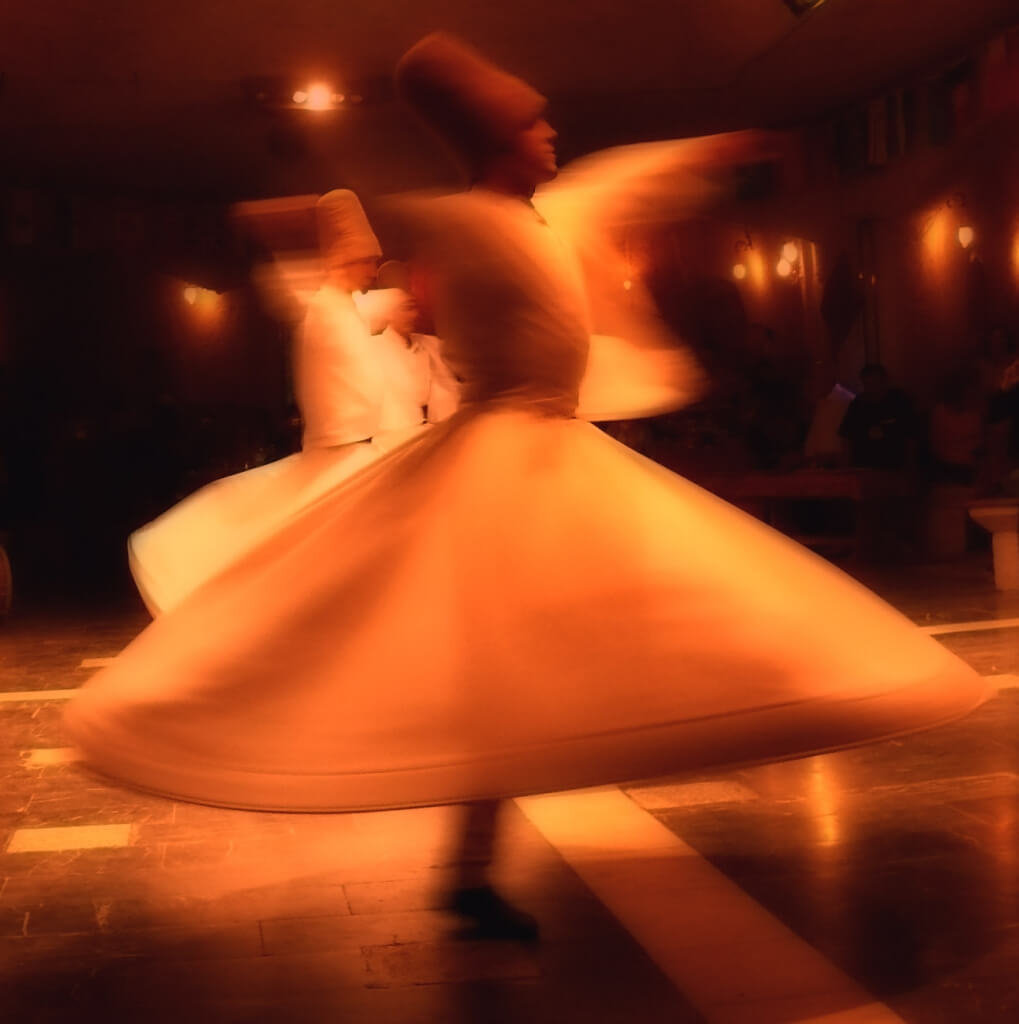 Mevlana Whirling Dervishes
Konya, Turkey
10-17 December
That most dizzying of Turkish dances, performed by men in tall cylindrical hats and long white robes is, in fact, not a dance at all, but a form of meditation. Known as the Mevlevi Order, practitioners of this beautiful method are following the teachings of a 13th-century poet and Islamic theologian known as Rumi, who found divine harmony through meditative whirling. Modern adherents observe the anniversary of his death each December in a moving and entrancing ceremony that UNESCO has honoured among the world's Masterpieces of the Oral and Intangible Heritage of Humanity.
mevlana.net
[Photo: alemdag/Flickr]
Altitude Comedy Festival
Mayrhofen, Austria
11-17 December
Skiing, comedy, a Christmas market and a festival of lights? We're not sure who came up with the idea, but it's nothing short of genius. This week-long festival invites you to hit the slopes of the Hintertux Glacier, slap a knee with hilarious stand-up acts like Terry Alderton, Andrew Maxwell and Zoe Lyons, stroll through the stalls of Advent in the Forest holiday market, and wander through a magical light installation – all while soaking up the truly unique holiday-party-meets-winter-sports-meets-comedy-festival vibe.
altitudefestival.com
Burning the Clocks
Brighton, England
21 December
Sick of consumerism? Looking for an inclusive winter event for people of all ages and beliefs? Kinda sorta a pyro? Founded in 1994 by community arts organisation Same Sky, Brighton's Burning the Clocks is a celebration of art and light held each year during the winter solstice. Thousands of participants process through the city with handmade paper lanterns – and thousands more gather to watch – ending at the beach where a great bonfire awaits. One by one, the lanterns are tossed into the fire, their floating embers symbolising the release of hopes and dreams for the coming year.
samesky.co.uk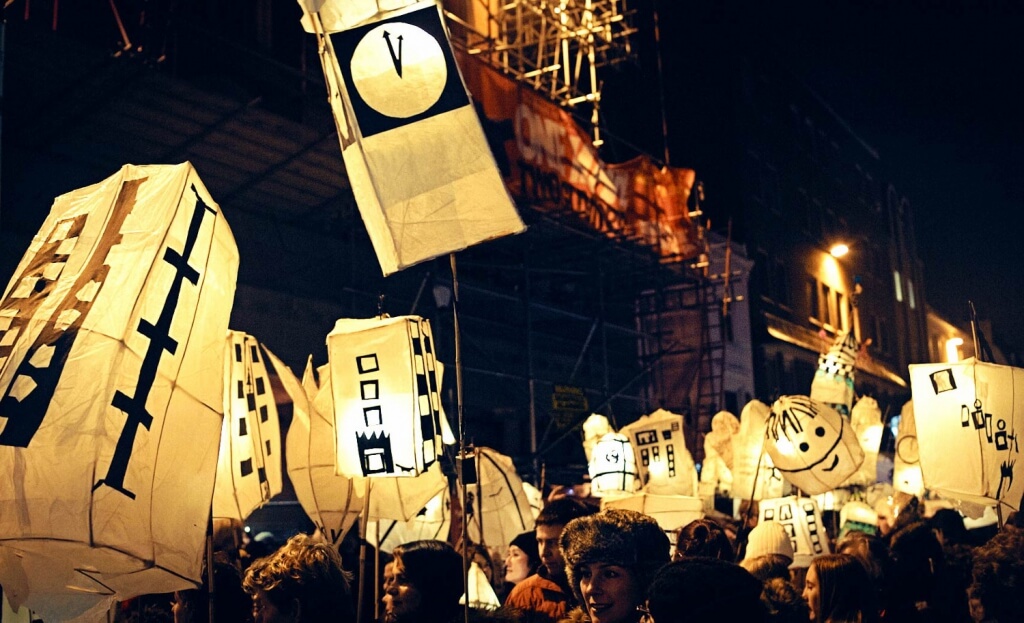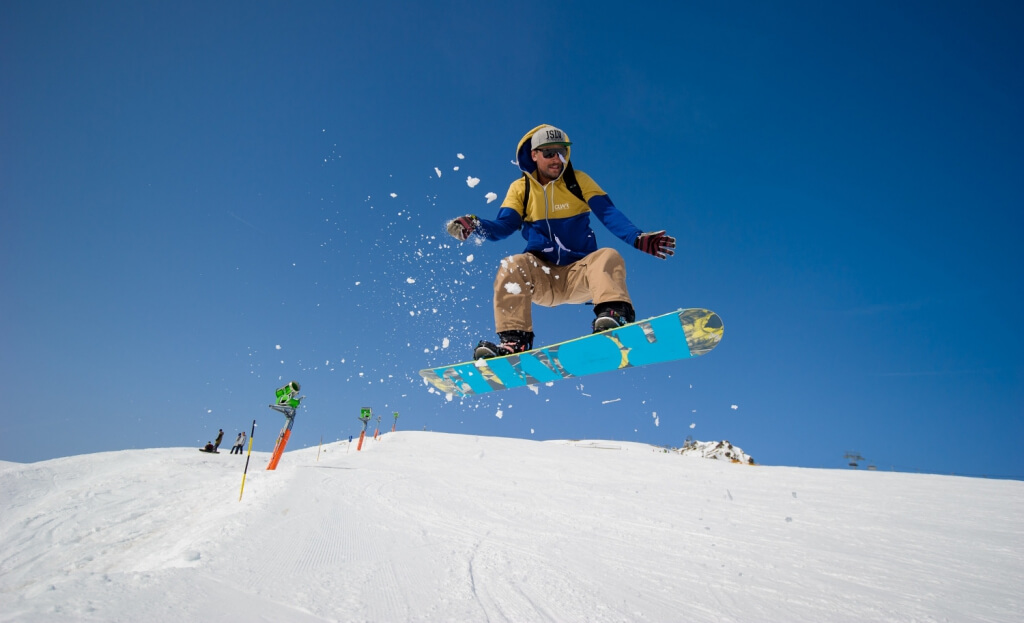 Junkanoo Parade
Nassau, Bahamas
26 December
Junkanoo is to Nassau as Carnival is to Rio – a fiercely beloved national tradition and major cultural celebration. Months prior to the festivities, groups of families and friends get together to construct magnificent floats and over-the-top costumes, some as much as 15 feet tall, that they will wear to dance down the street in a riotous parade that begins in the middle of the night. Cheered on by thousands of spectators, the groups will be judged on their elaborate handiwork, the most ostentatious being awarded the winning title and having their costumes enshrined in the Junkanoo Expo Museum.
Contact Winter Music Festival
Vancouver, Canada
26-27 December
Winter days might be short, but nights are long at this 2-day electronic dance music festival held indoors at Vancouver's BC Place stadium. With names like Flume, Disclosure DJ and Marshmello headlining, it's definitely going to be out of this world.
contact-festival.com
Sunburn Hills Festival
Pune, India
28-31 December
For four days, Indian and international DJs rock the city of Pune with their best electro beats on Asia's largest single stage. The food is spicy, the deco elaborate, the crowd young and full of energy. Join them as they dance to the most of-the-moment music at a breathtaking hilltop venue with views over the city.
sunburn.in
[Photo: rudgr.com]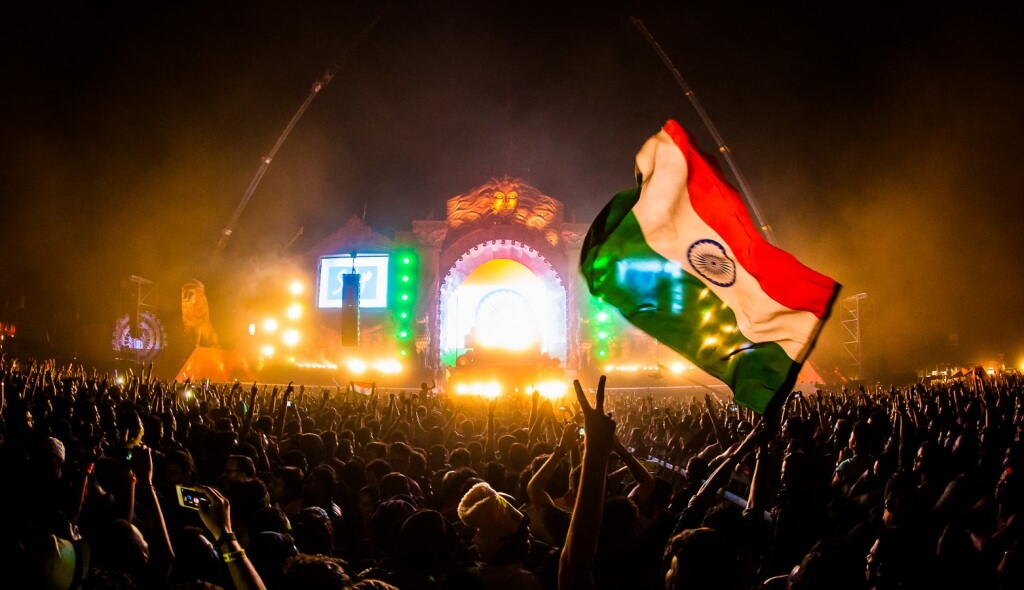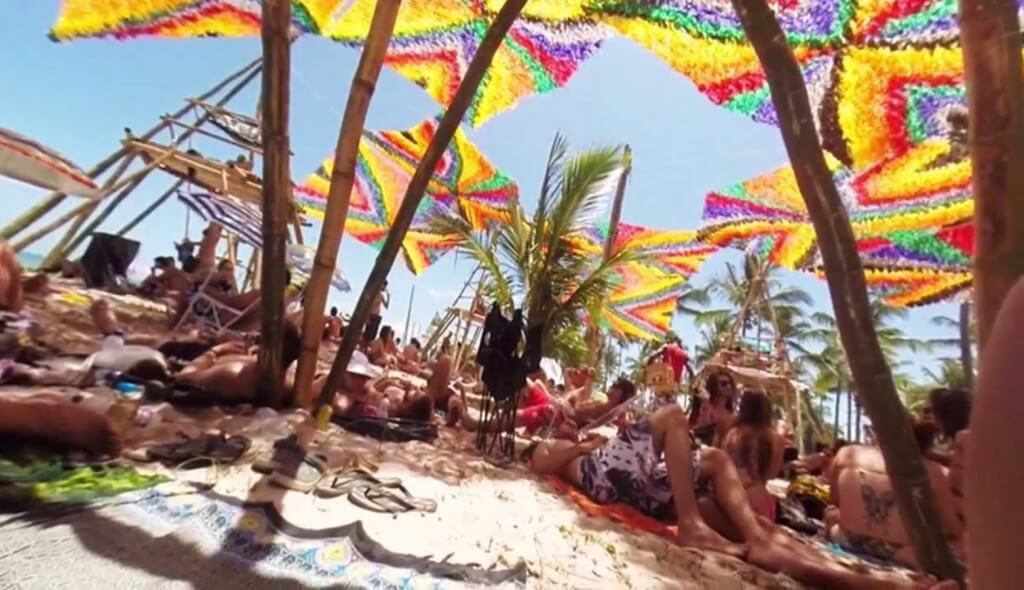 Universo Paralello
Praia de Pratigi, Brazil
27 December – 4 January
Make the trek through the Brazilian highlands to a remote coconut farm on Pratigi Beach …and enter a new reality. This, the land of maté and hallucinogenic ayahuasca tea, is the birthplace of the Brazilian trance scene, with its other-worldly music intended to put listeners in a dreamlike state. Despite the trance music and free-form dancing, this isn't a bare-bones beach gathering – expect a small town to pop up on the festival grounds, complete with showers, yoga, massage therapies and even a flea market. And when your stomach rumbles, head to the 24-hour food court featuring victuals by professional chefs and culinary experts.
universoparalello.org
Snowglobe Music Festival
South Lake Tahoe, California, USA
29-31 December
Not so into sweating it out in India? Then wrap up warm and head to snowy Lake Tahoe, where you can ski and snowboard by day, then get down to everything from electro pop to hip hop by night. When the DJs aren't spinning, pro snowboarders are swooshing down the ramp beside the main stage, showing off their trickiest moves, and graffiti artists are creating live works right before your eyes.
snowglobemusicfestival.com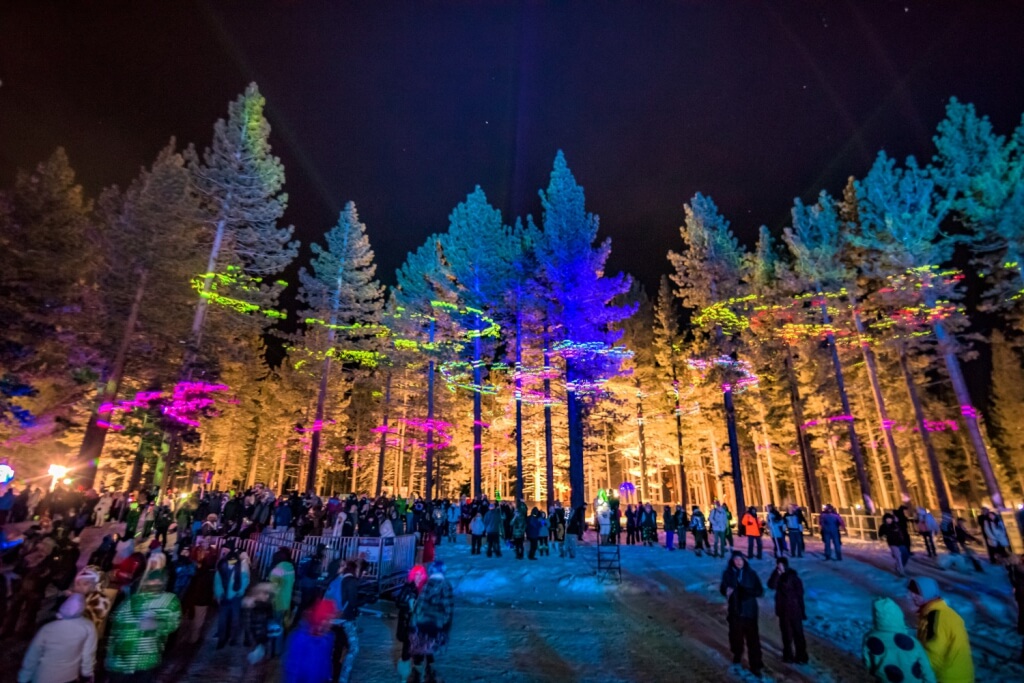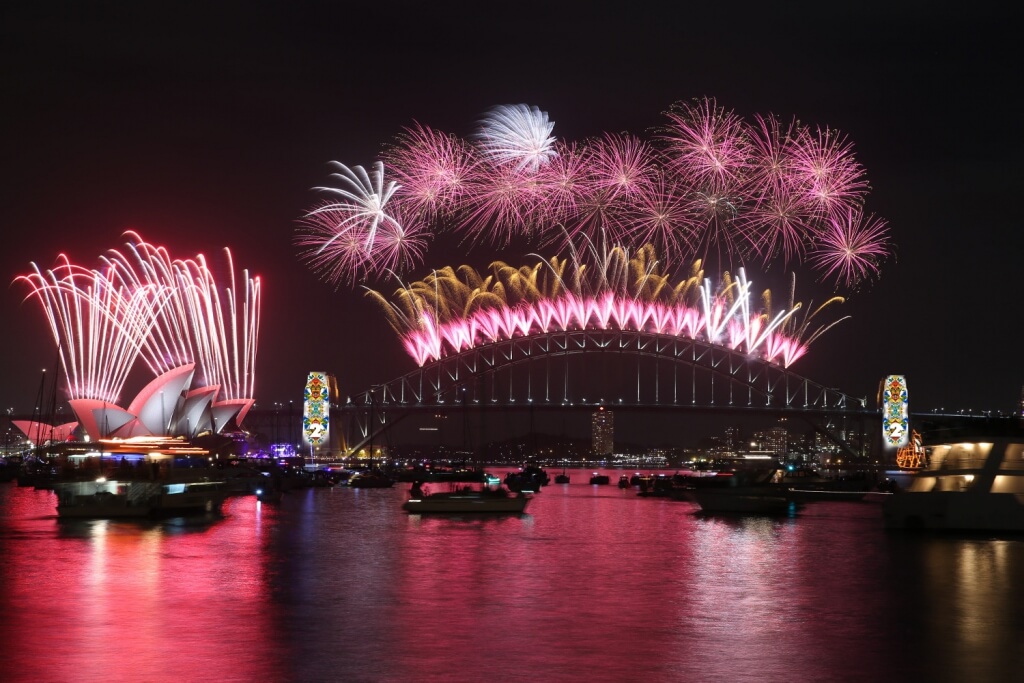 Sydney New Year's Eve
Sydney, Australia
31 December
Be among the first to welcome 2016 at one of the world's most famous New Year's Eve blowouts. We're talking aerial acrobatics from trick pilot Matt Hall, entrancing water displays and light parades on Sydney Harbour, not to mention a particularly fancy fireworks display with the clock strikes 12.
sydneynewyearseve.com
[Photo At Top: Andrew Jorgensen]
December is arguably the busiest of months: seasonal celebrations, gifts to buy, endless parties and much more. Are you ready for the challenge ahead?