';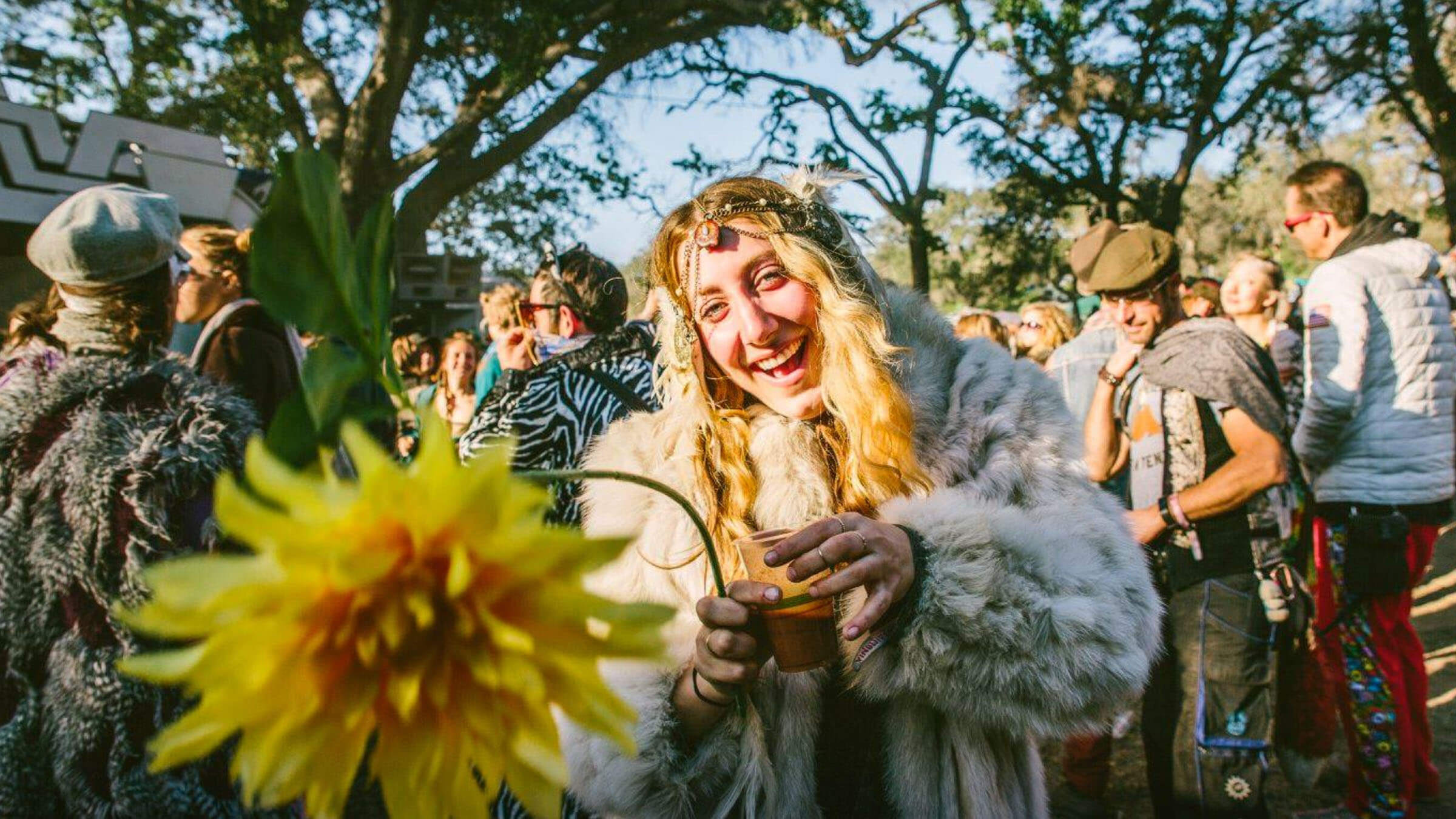 ;
Boogie Festival
30 March – 1 April, 2018
Tallarook, VIC, Australia
If you want massive jaw-dropping line-ups and a sideshow of celebrity festival-goers, look somewhere else. This 3-day music festival, hosted at a farm about an hour north of Melbourne, makes no promises – other than to ensure an unabashedly rough-and-tumble good time for all.
Pack your tent, grab a cold one and catch the train to rural Victoria for 3 days of anything-goes Aussie-style fun. Taking the stage will be an eclectic selection of local and international performers, ranging from alternative US rock band Deer Tick to garage R&B ensemble The Murlocs, as well as the blues-meets-country-meets-rock stylings of local favourites Cash Savage & The Last Drinks. Catch them and many more at a number of venues, including a main stage, a clubhouse and a "hillbilly late-night disco".
boogie.net.au
BaliSpirit Festival
Ubud, Bali, Indonesia
2-8 April, 2018
Take home more than front stage selfies and a week-long hangover: at this healing, cleansing, nourishing and transformative event set among the rice fields of Bali, you're likely to take home a whole new you.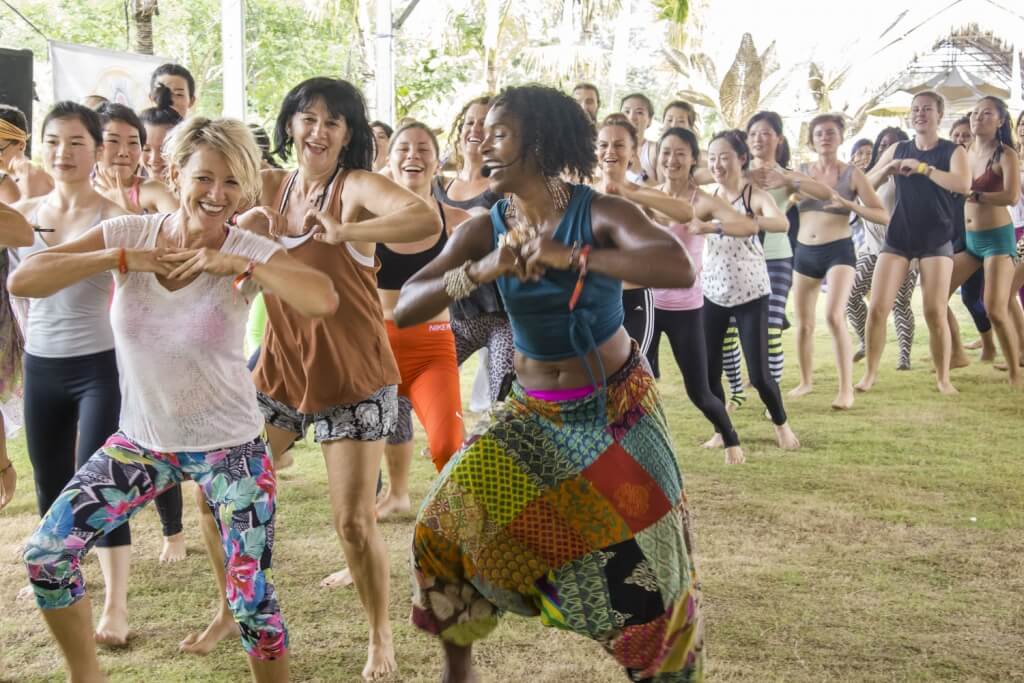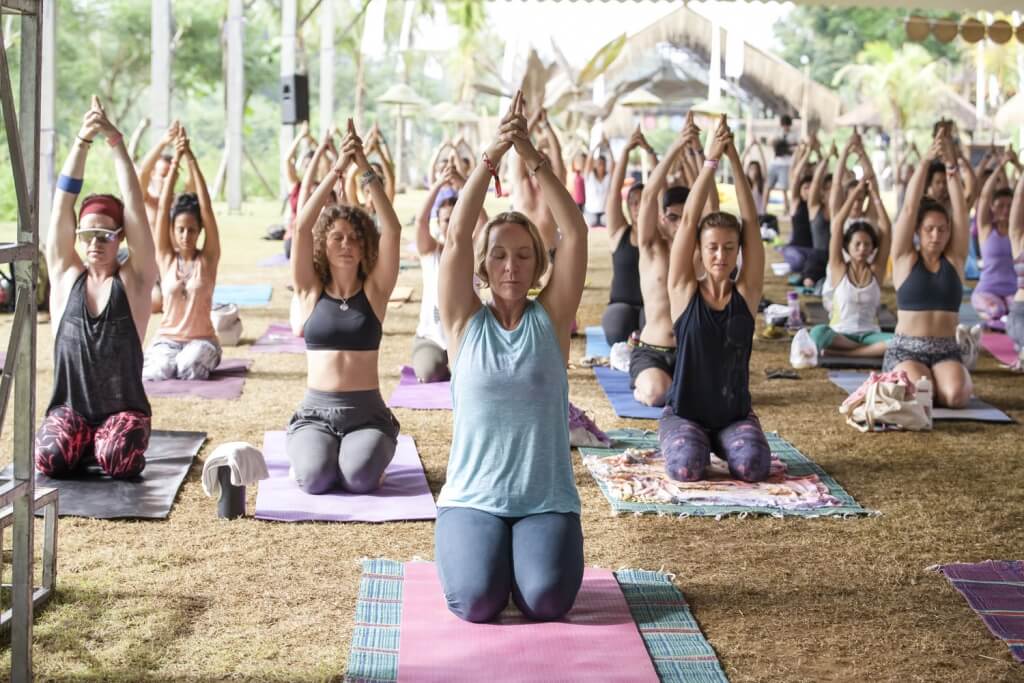 Over its 10-year run, what began as a yoga festival has evolved into a full-on mind and body wellness extravaganza, featuring more than 200 workshops and seminars, in addition to a community market, live musical performances and, of course, sessions in every type of yoga imaginable. Take a sound bath, learn to hula hoop dance, browse the craft stalls, join a drum circle, do acro yoga or just move along to the sounds of Peruvian tribal rock, reggae or devotional chants. There's even a full line-up of kid-friendly crafts, activities, storytelling and music for families. This event is a wellness lover's oyster – and with its humanitarian and eco-friendly ethos, festival-goers can feel good about every cent and minute spent there.
balispiritfestival.com
Lucidity
Santa Barbara, CA, USA
6-8 April 2018
Lucidity might seem like an ironic name for a festival with notoriously intoxicated partakers, but considering that the moniker actually references "lucid" dreams – in which the sleeper is highly aware of his or her dream state – it sounds much more befitting.
Free-spirited modern-day hippies convene at Santa Barbara's Live Oak campground for an explosion of music and arts, from jugglers and acrobats to light shows and DJs. The festival has become so big and eclectic that it's now split into seven "villages", or themed areas, including Warrior's Way focusing on martial arts and drum circles, Trixster's Playground with its adult jungle gym, and the aptly named Healing Sanctuary. Part transformational experience, part all-out party, the festival is closely related to Burning Man and Coachella, but with a more family-friendly element (the little ones can enjoy a kid-appropriate version of the festivities, with arts and crafts, sing-alongs and play spaces) and an eco-conscious overtone encouraging participants to "leave it better".
2018.lucidityfestival.com
World Art Dubai
18-21 April, 2018
Dubai, UAE
Calling all collectors, appreciators and lovers of affordable contemporary art – this is one event you won't want to miss.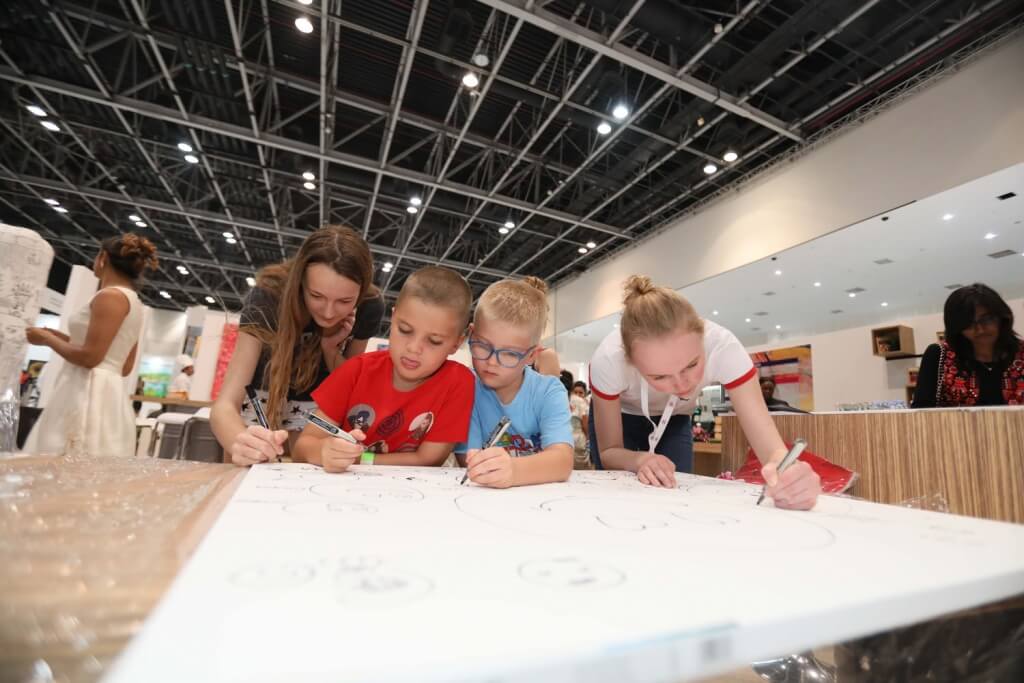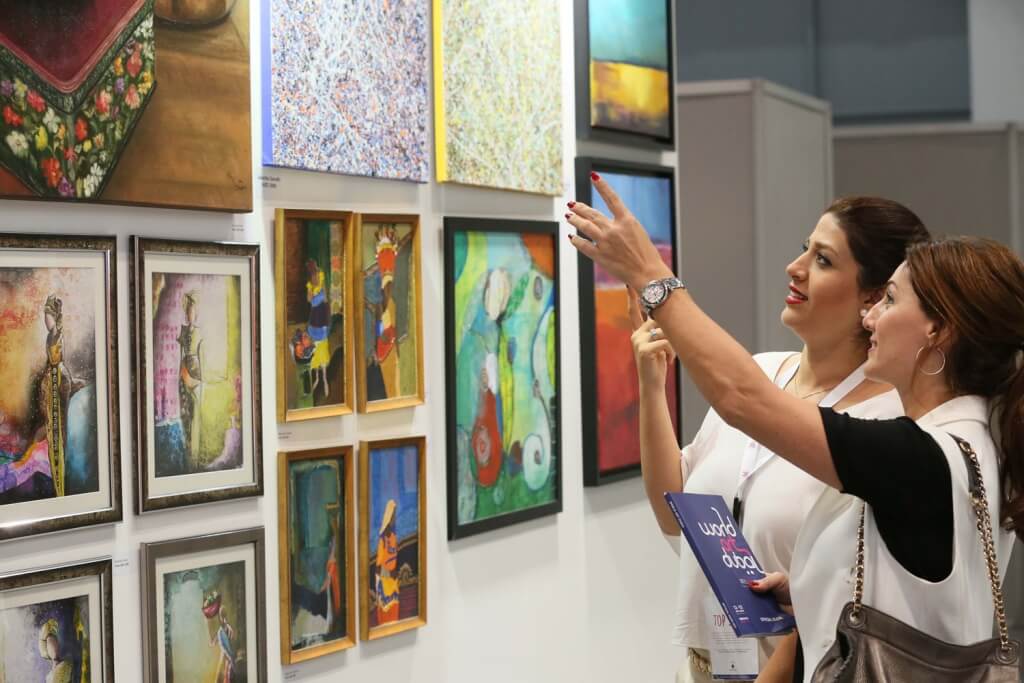 Last year's edition saw more than 140 exhibitors from 5 continents showcasing over 4,000 artworks, ranging from sculptures to paintings, prints, photography, mixed media and digital art. "Affordable" is of course a relative term, here defined as priced between USD 100-20,000; there's even a dedicated "Art For Every Wall" section solely featuring works valued below AED 3,000 (approximately USD 800). Not to worry, though – if you don't fall in love with something in your price range, you can still enjoy activities like art talks, learning workshops and live painting installations.
worldartdubai.com
Beltane Fire Festival
Edinburgh, Scotland
30 April, 2018
Welcome summer the ancient Celtic way: with a lot of fire, a little naked dancing and a healthy bout of revelry.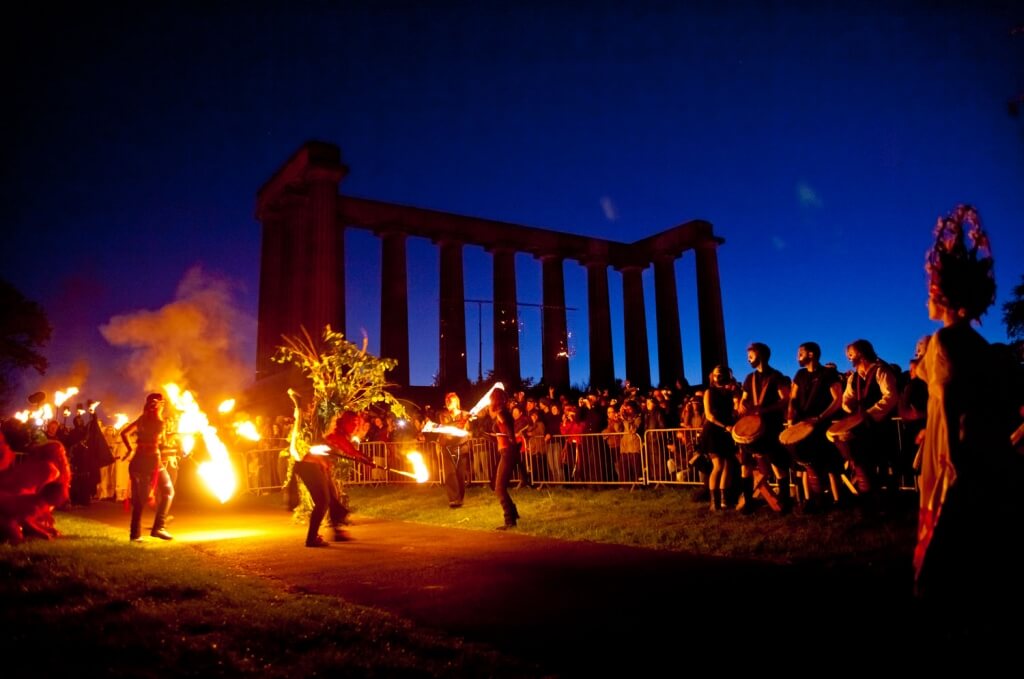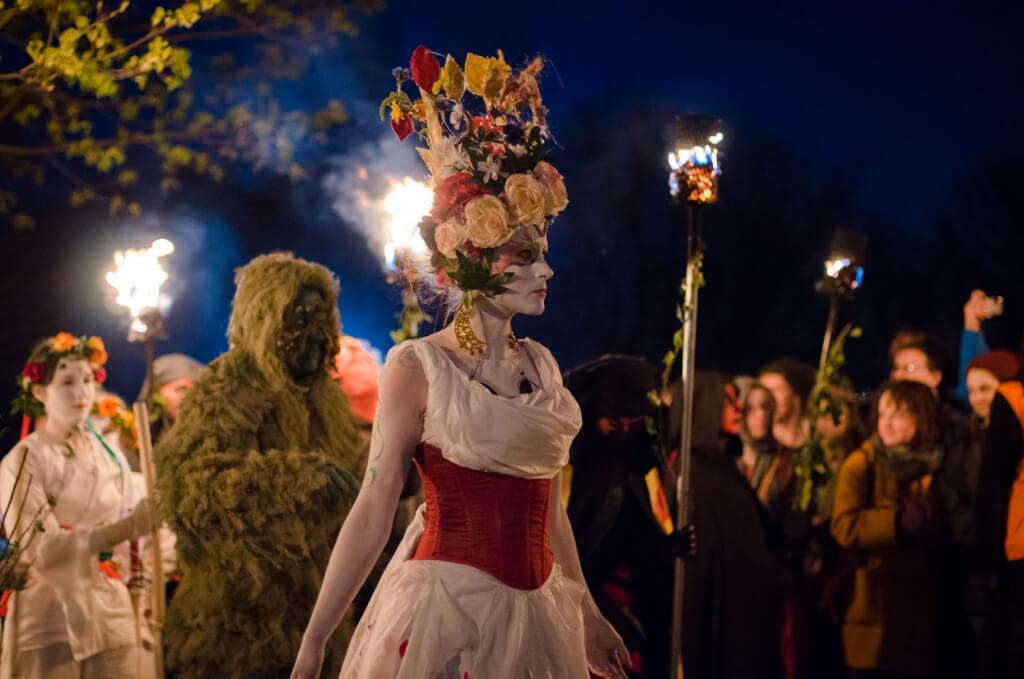 Tracing its origins to the rituals of pastoral Celtic peoples long ago, the Beltane Fire Festival ushers in the season of warmth and bounty by lighting fires to symbolise the sun's growing strength. Modern festivities mostly revolve around an elaborate procession led by the May Queen and Green Man, winding around Edinburgh's Calton Hill as groups of characters along the way attempt to help or hinder them. At the hilltop, they light a bonfire to signify the start of summer, and eating, drinking and dancing ensue. Watch the pageantry unfold, then see if you can resist the temptation to frolic around the bonfire with the other revellers.
beltanefiresociety.wordpress.com
[Photos: Left, Ellen Duffy. Right, Daniel Rannoch]