';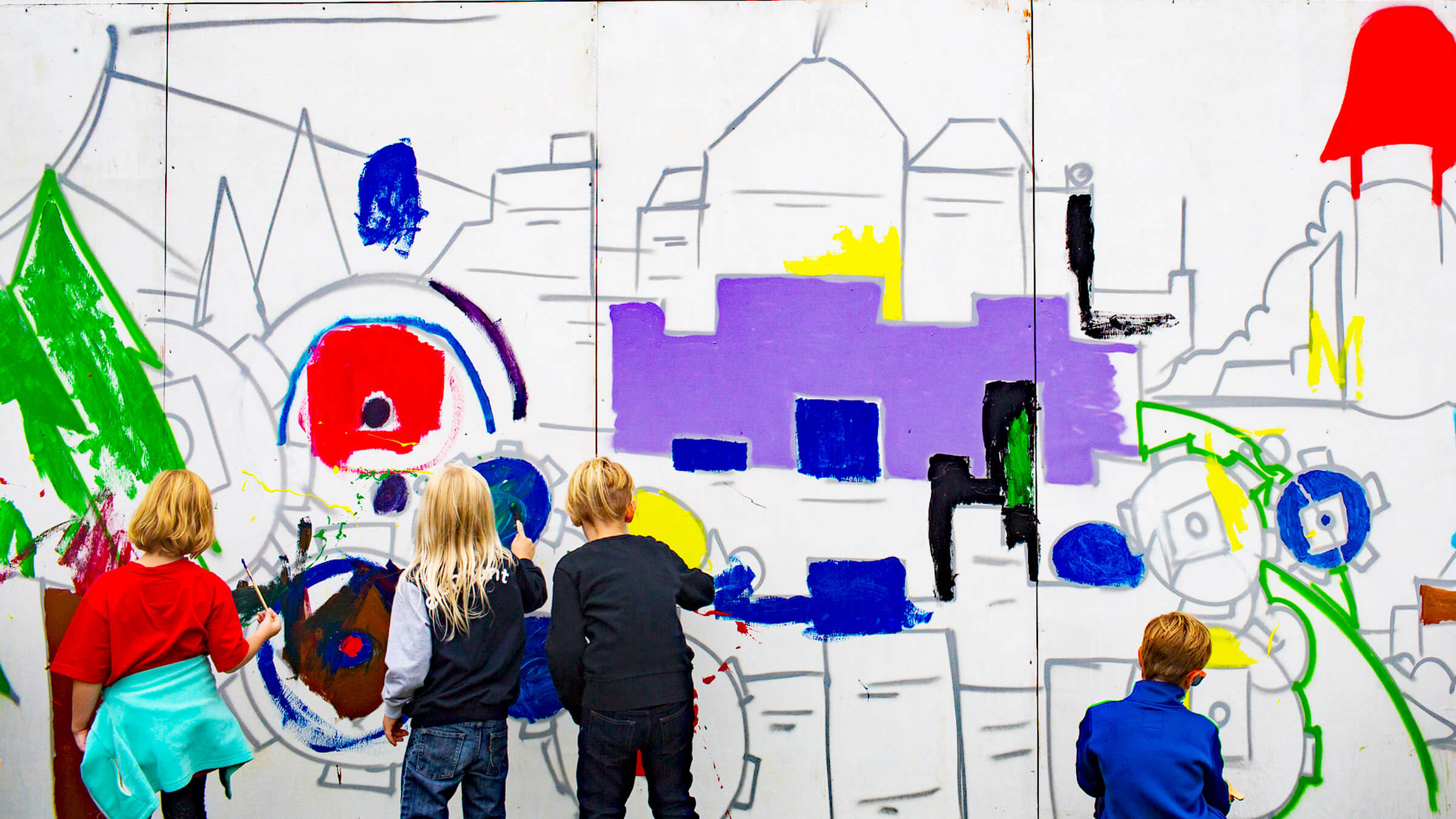 ;
Birdsville Races
1-2 September, 2017
Birdsville, Australia
A 140-year-old horse race at a tiny Outback town in the middle of the desert  – is there nothing you can't see in Australia?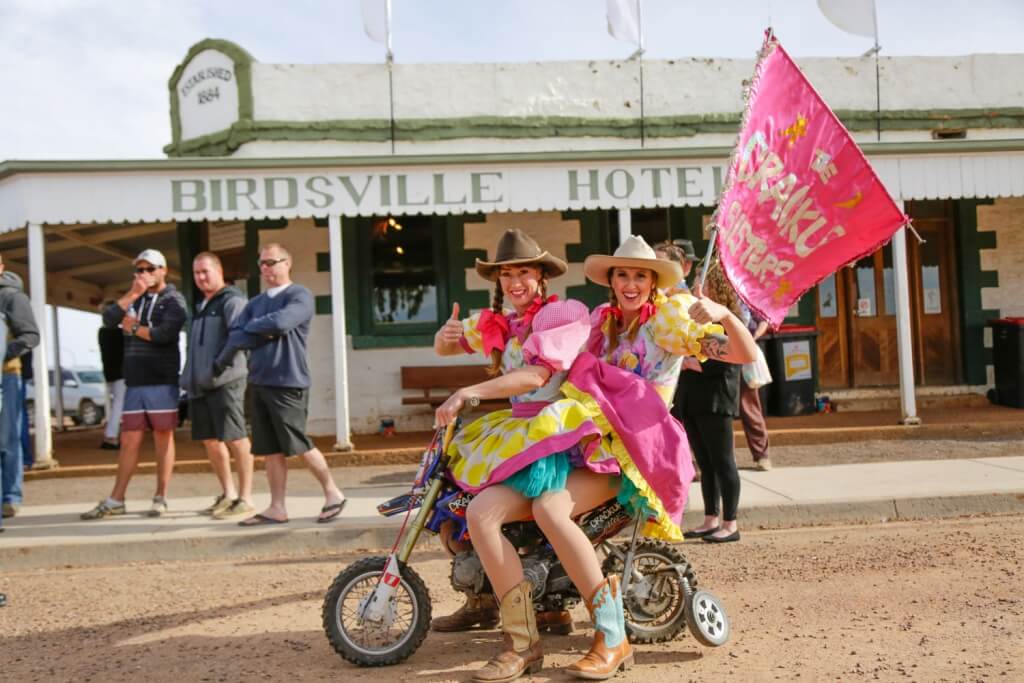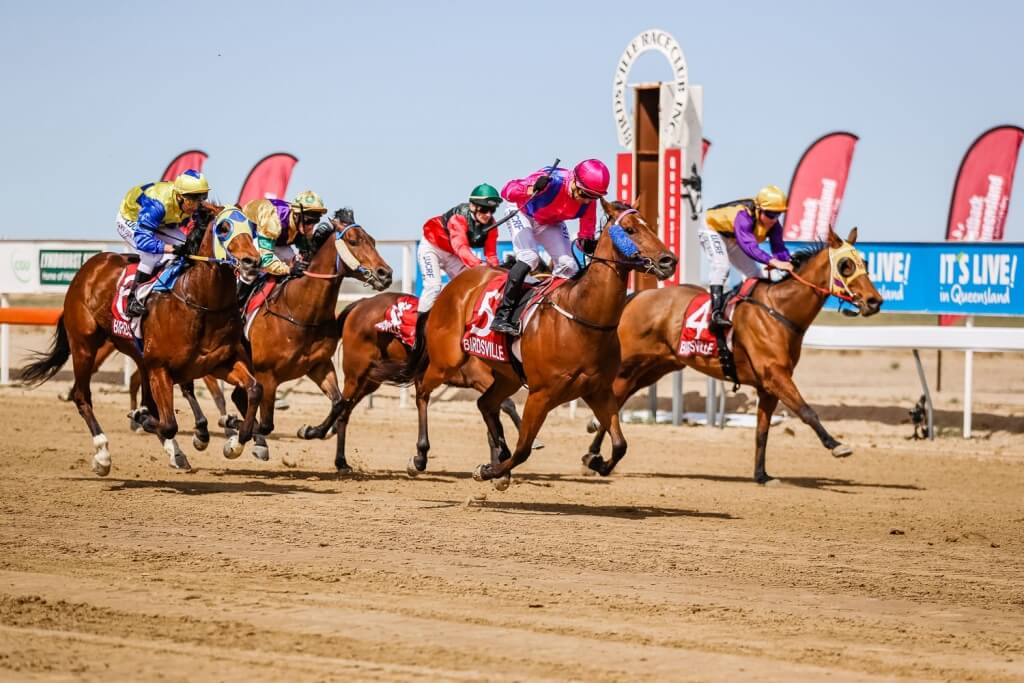 The main event is, of course, the races, counting 13 in total over the course of 2 days and offering a prize purse of AUD 200,000. But when you travel all this way, you expect to get a full-blown Outback experience, and the Birdsville Races aim to provide just that. A host of activities and side events create a carnival-like atmosphere around the races, with cocktail parties, a fun run, a giant auction, the beloved fancy hat and best-dressed competitions, as well as nightly shows held by Fred Brophy's big tent boxing troupe. For travellers looking to make a week of it, the nearby (relatively speaking) towns of Betoota, Windorah, Innamincka and Bedourie hold races of their on bookending dates.
birdsvilleraces.com
[Photos © Salty Dingo]
Onam
3-4 September, 2017
Kerala, India
Part folk fest, part 'New Year' holiday, part harvest festival, the ancient Hindu festival of Onam is Kerala's answer to Christmas – and one of India's top must-attend events.
For 2 weeks each year, the benevolent mythical King Mahabali returns from the great beyond to bestow blessings upon the people of Kerala, and to honour his arrival, families decorate their homes (most notably with intricate pookkalam 'carpets' made entirely of real flowers), men don masks and dance the kummattikali, and children are showered with sweets and gifts. At the same time, the rice harvest is celebrated with songs, sporting events and the grand Onasadya feast. Parades are held, most notably at Vamanamoorthy Thrikkakara temple in Kochi, and in Thrissur where elaborately dressed elephants are surrounded by kummattikali dancers. Each region has its own traditions and customs, but wherever you go, fireworks displays, boat races, vibrant flower arrangements and joyful feasting are sure to be found, making this a key time to visit Kerala.
Niagara Grape And Wine Festival
8-24 September, 2017 (weekends only)
St. Catharines, Canada
Calling all oenophiles, foodies and music lovers: get ready to raise your glasses and shake your – well, you know – at this mostly free summer event showcasing the best in Canadian tipples, tastes and tunes.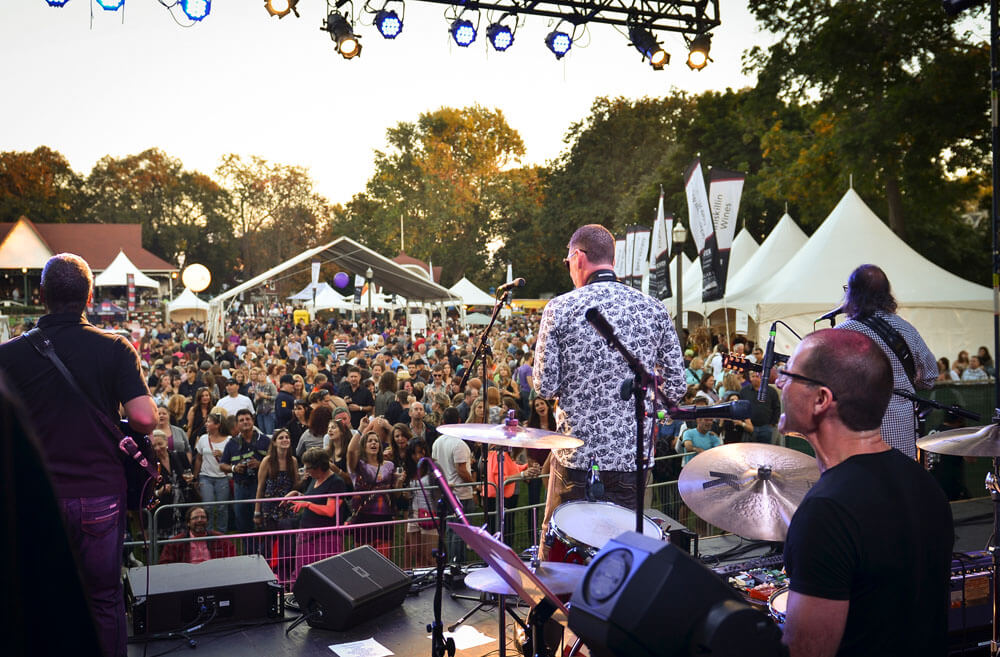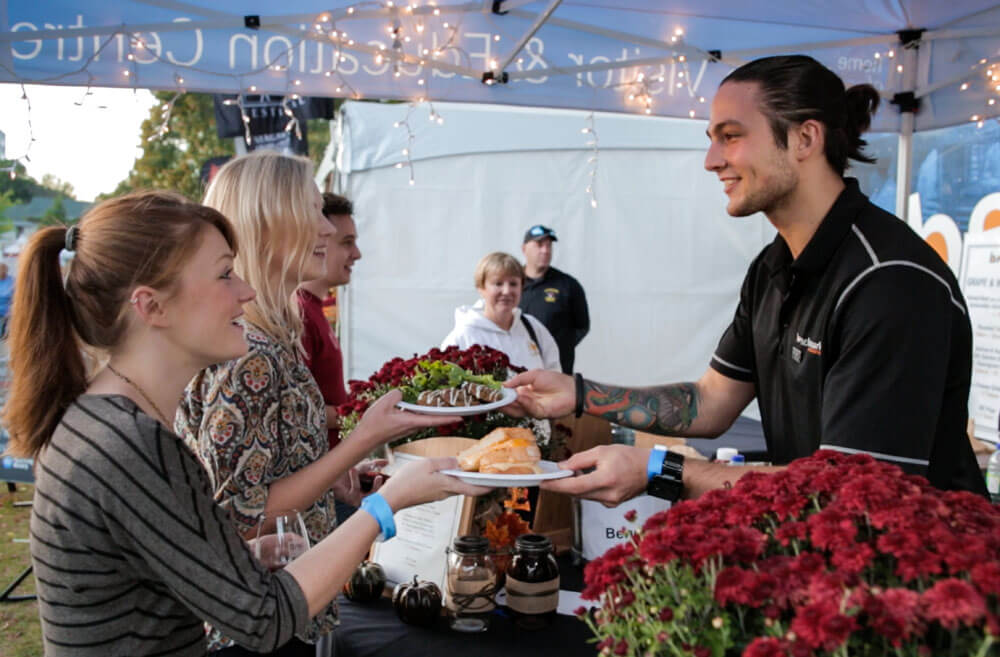 A something-for-everyone kind of affair, the festival epicentre is St. Catharines' historic Montebello Park, where local chefs and wineries will serve the best they have to offer while local and Canadian bands take to the main stage – no admission charged. True wine lovers can grab a Discovery Pass for access to 8 wine tasting and culinary pairings at participating wineries, and also won't want to miss the line-up of oeno-seminars and vineyard tours. Whatever you do, just be sure to score a spot along the route of the Grande Parade on Saturday the 23rd, for one of North America's largest street parades.
niagarawinefestival.com
[Photos © Niagara Grape and Wine Festival]
Rock In Rio
15-17 & 21-24 September, 2017
Rio de Janeiro, Brazil
With a line-up like the guest list at Mick Jagger's birthday party, Rock in Rio is a bucket list music event if there ever was one.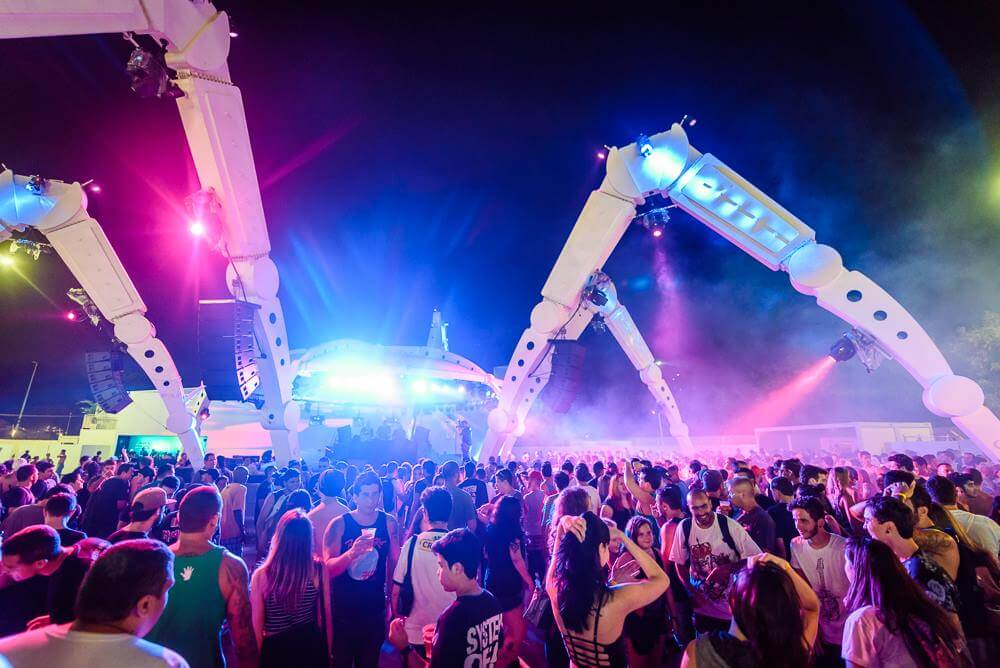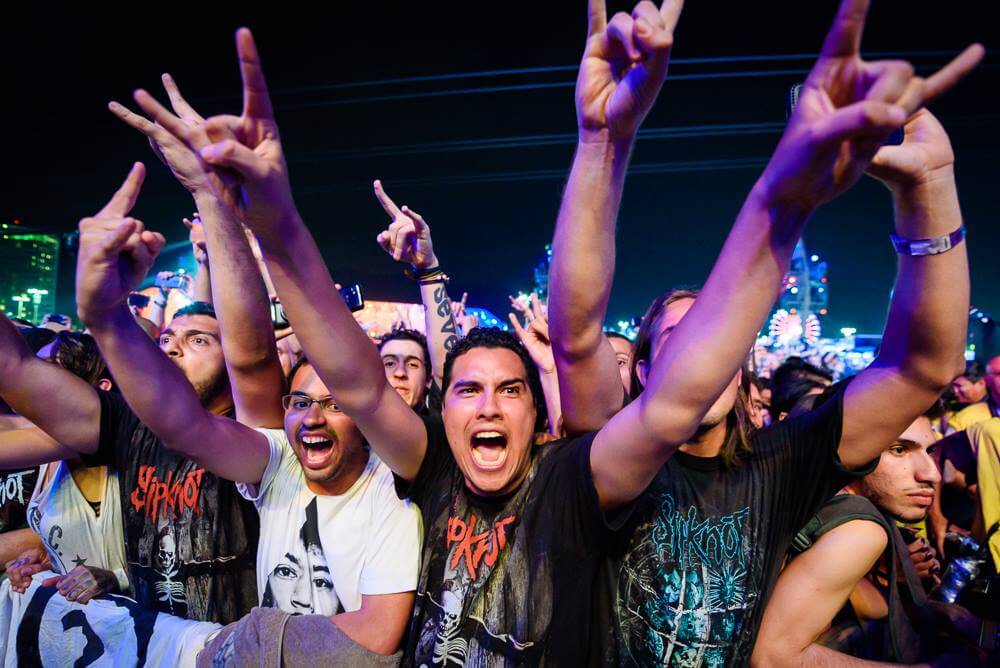 Even if you've been living under a rock for the past decade, the 2017 headliners will strike a few familiar chords: Lady Gaga, Maroon 5, Fergie, Shawn Mendes, Justin Timberlake, Alicia Keys, Walk the Moon, Aerosmith, Bon Jovi, Guns N' Roses, Red Hot Chili Peppers – need we continue? Rock in Rio's eclectic acts and giant scale draw a diverse and devoted crowd to its head-banging shows. And if it has rhythm, it's also got soul; the organisers pour huge amounts of money into humanitarian and environmental causes, like building a school in Tanzania, installing solar panels in Portuguese schools, donating thousands of musical instruments to non-profits, and planting more than 40,000 trees in reforestation efforts. That's something we can jive with.
rockinrio.com
World Maker Faire New York
23-24 September, 2017
NYC, New York, USA
Billed as "the greatest show (and tell) on earth" this massive meeting of makers is unmissable for creators, innovators and enquiring minds.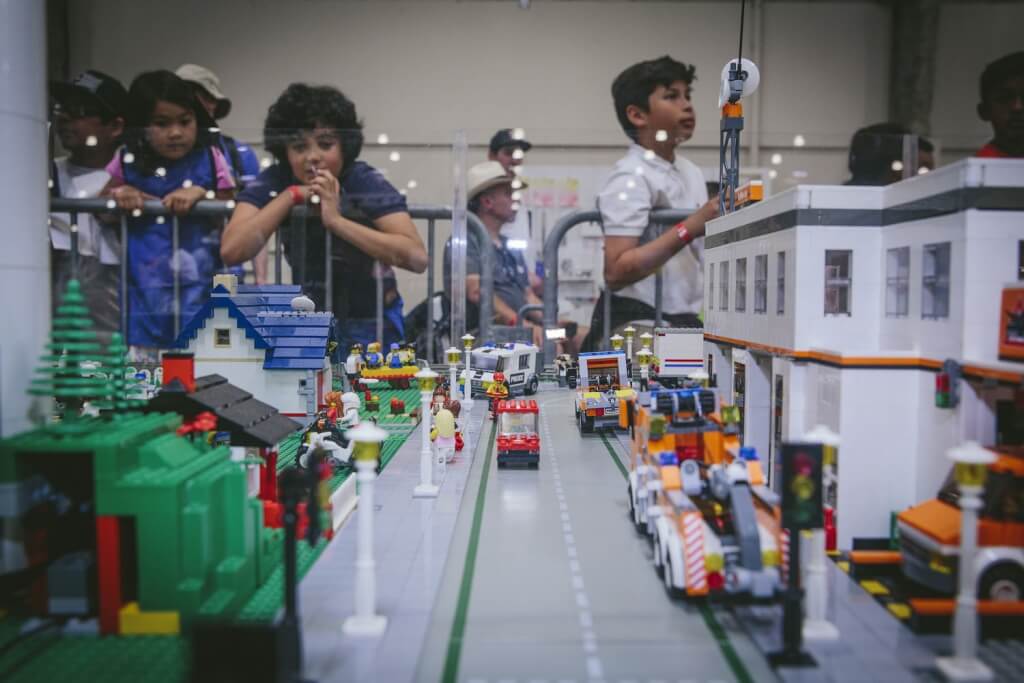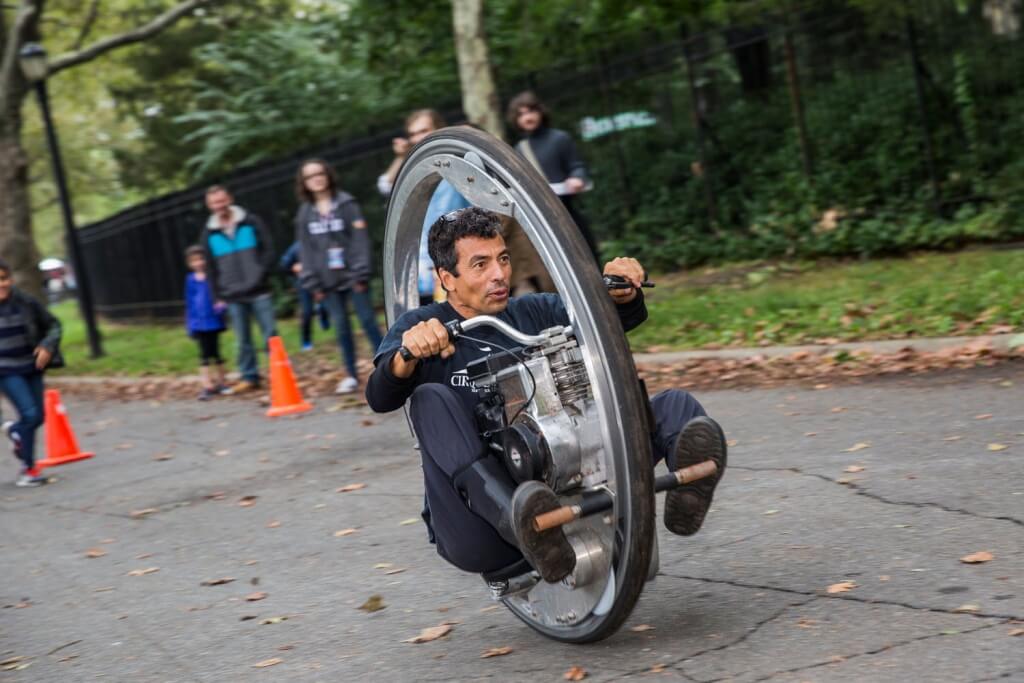 In a nutshell, the World Maker Faire is a space for anyone who has made cool stuff to show it off, and for interested visitors to spot the next big thing – and perhaps try their hand at building, making and programming. Bikes, music machines, drones, robotics, 3D printers, e-textiles, interactive art – it's a mixed bag of creations from the world's most inventive minds. Last year's entries ranged from a pop-up vertical farm, to a galloping robot inspired by horses, to a guy showing people how to build a brick pizza oven in a day. It's not too late to register your own project as an exhibit, performance, presentation or start-up, or to simply nab a few tickets and enjoy the ride.
makerfaire.com
If you're in the northern hemisphere, you'll be conscious that summer is nearly over. Are you ready for the new season?